Chrome E93 M3
10 January 2009
No Comment
The car culture in Russia seems to be on the move. I've seen some pictures of their car meets with some really decent rides showing up. I also posted this GOLD E60 M5 couple of months ago. And a good way to follow that is a chrome painted BMW E93 M3. Dereiter Racing from Russia, got a hold of the ALSA chrome paint set up and coated this fairly stock E93 M3.
Here's the movie file.

It's really shiny but I've always felt that this type of paint job looks best on modified cars unless it's on a supercar or an exotic.
I hope the paint lasts because most of the chrome cars I've seen all turned yellow after some time. I'm not sure why this is. Maybe it's just like any paint susceptible to oxiditation, turning this nice mirror finish to a semi-dull pee yellow color.
Here's is Chris's E46 Flossman M3 – the car that went viral and was the most reposted BMW I know LOL.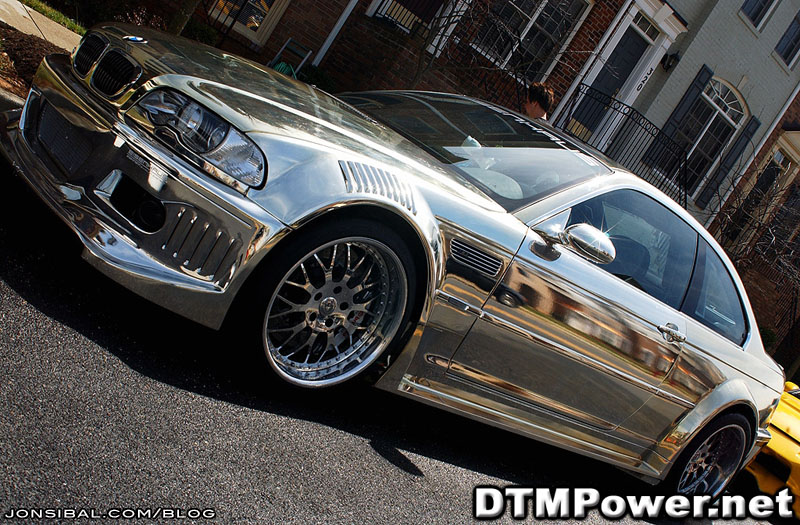 And here it is with the chrome turning yellow.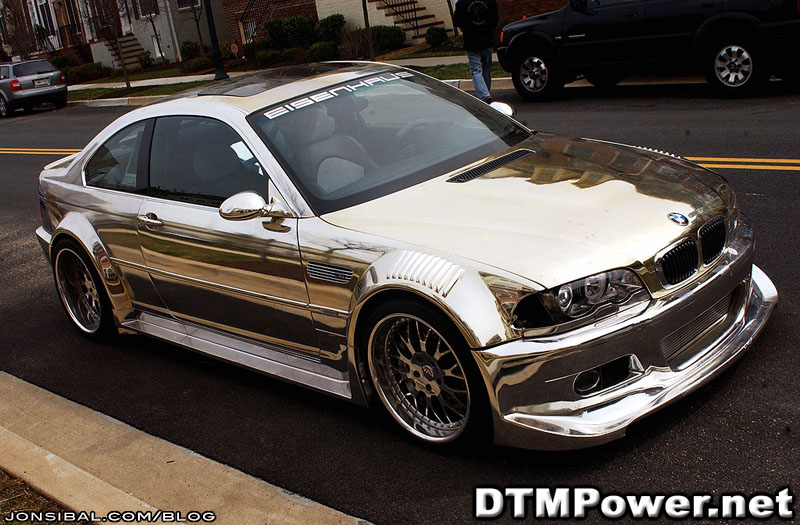 Since then, Chris had to repaint the car another color due to the chrome paint fading into that yellow color. The car is actually painted white now. Looks better for some reason.
Even the chrome front end of Samuel Hubinette's Dodge Viper Drift car turned yellow too. Here's a picture I took of it earlier this year displayed at Long Beach Grand Prix.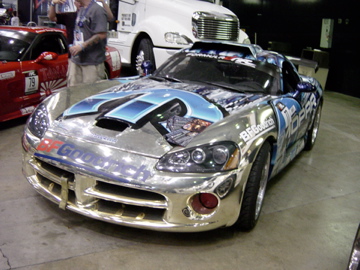 Unless you got some deep cash where you can repaint the car all the time, then better think twice. But sure is shiny.