Fluid Roadster
I had a lot of great times with my M Roadster. I initially bought it to use as a daily but turned out to be another freaking show car. More pics here. Anyway, what I love about that car was how torquey it was. The stock wheels looked good but I end up swapping it with a 19×10 HAMANN PG2. If the stockers were wider, I would've kept it.
But then I came across these pics of the M Roadster from the boys at Fluid Motor Union. It was shot during the Eurowerks show held at Minneapolis couple of weeks ago. Pics courtesy of Alec and Chad. The first thing that caught my eye was the S52 engine. Looks like they got a set of S54 individual throttle bodies to work with the S52s.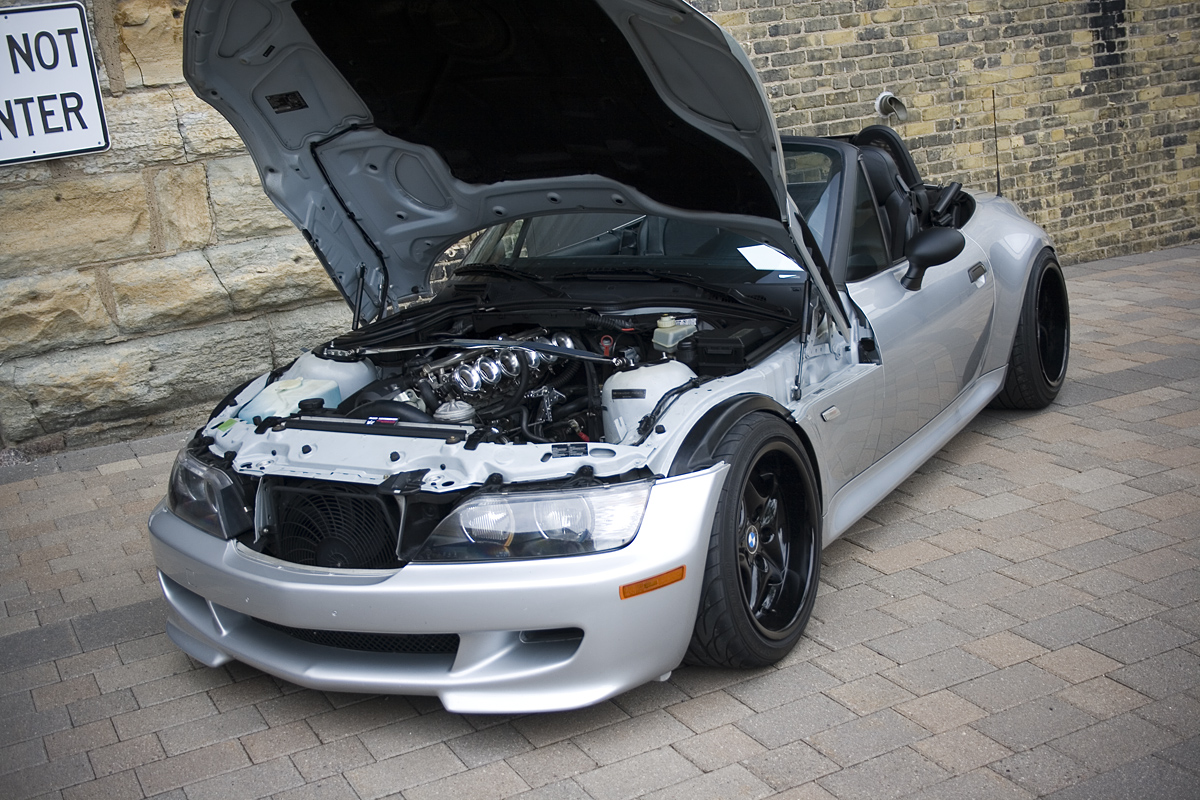 Here's a short clip of the butterflies in action..

Then my eye went to the stance. It was uber gangsta how its riding the tires haha. No need for aftermarket wheels too, just factory M Roadster wheels does it. The chromeline finish was replaced with a more menacing black paint coat.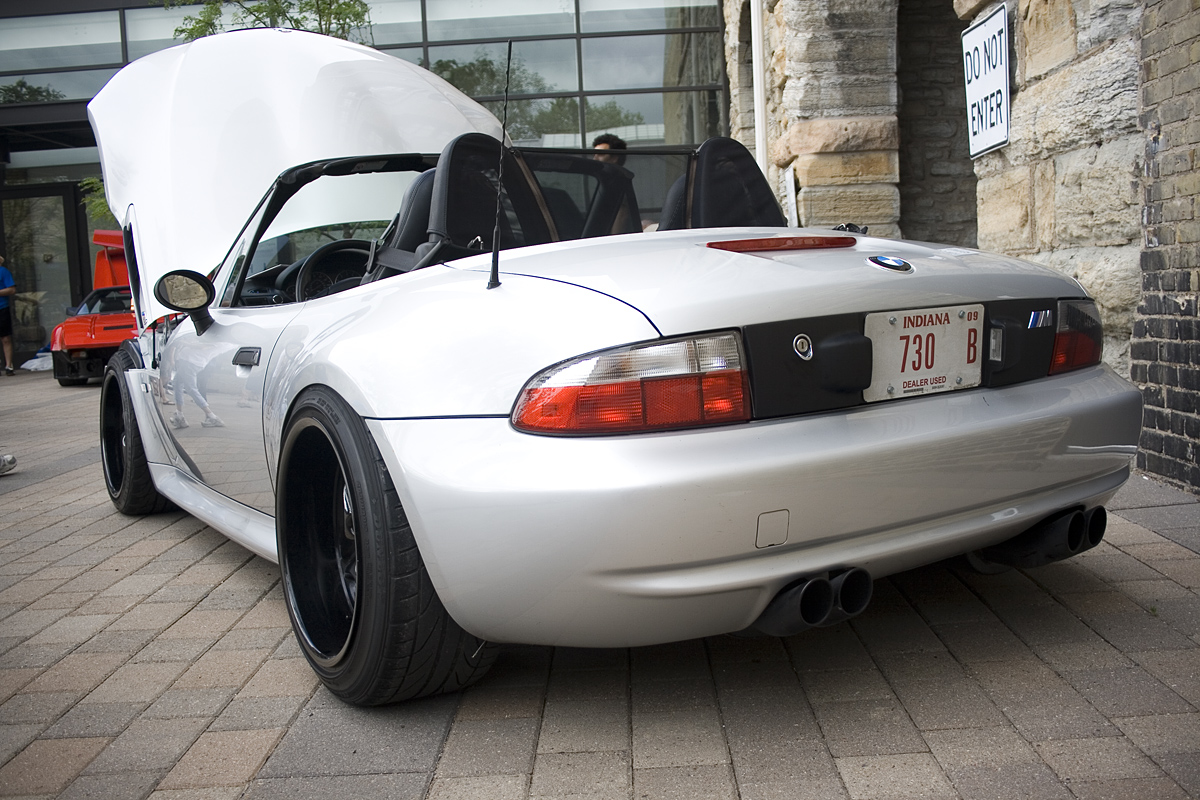 But hold up… if my memory serves me right, I don't remember the stock wheels ever looking that wide or flush to the fenders. Sure you can add spacers to flush it but these stockers sure has a lot more lip both front and rear from what I remembered.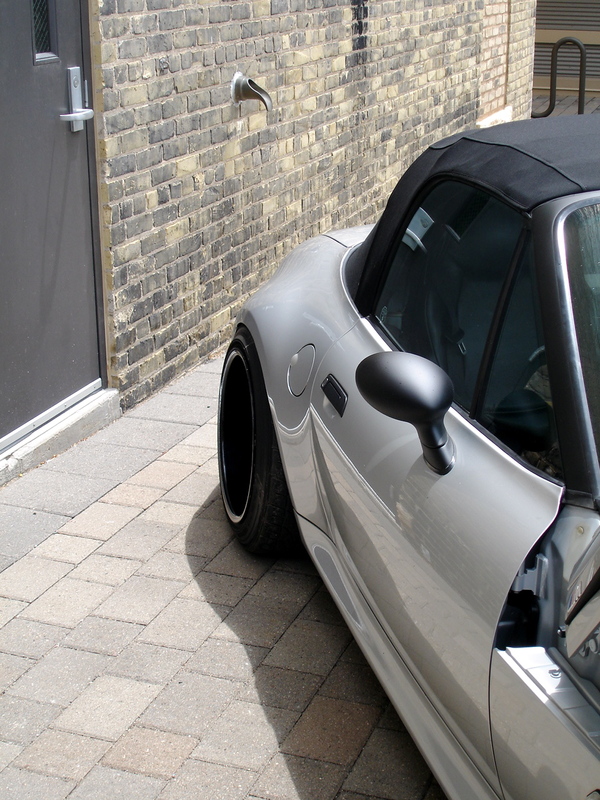 I later learned that the stock front wheels which used to be 17×7.5 was swapped for the factory rear wheels which are 17×9. And the rear wheels have been cut to insert extra metal to widened it further.
Here are pictures from Fluid Motor Union of the stock wheels after getting widened an extra 2″. Mystery solved!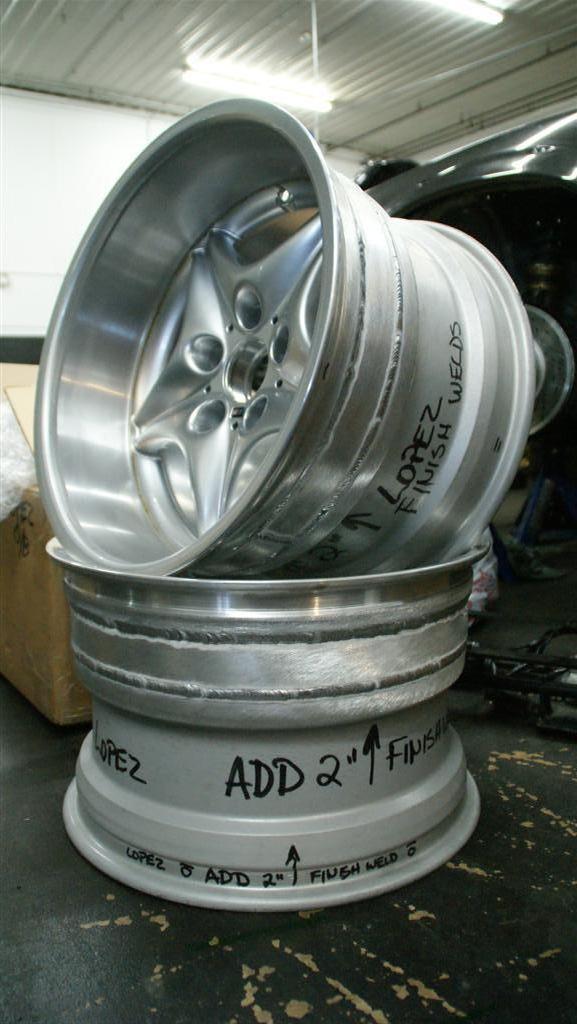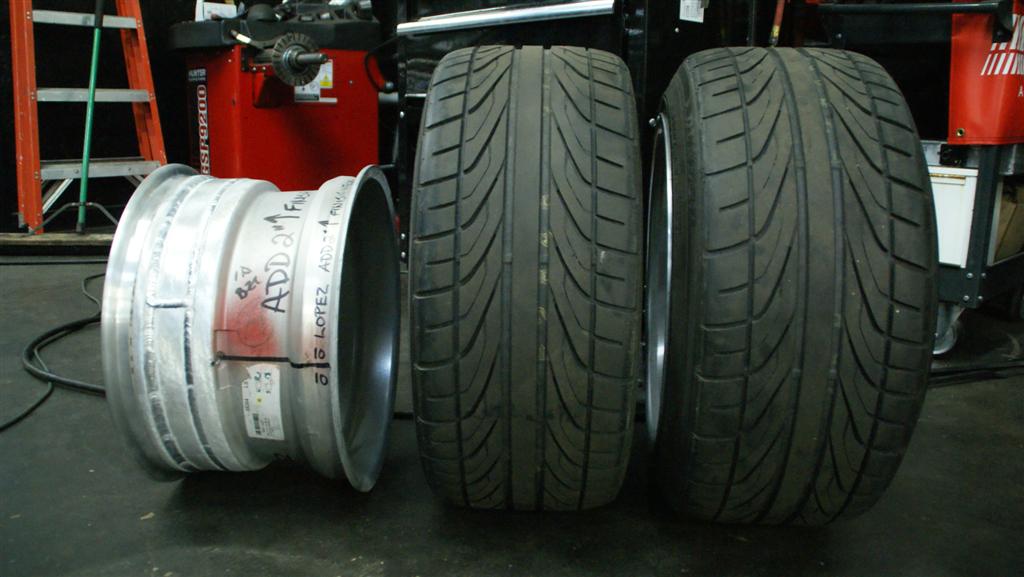 And how it looks like before it was dropped.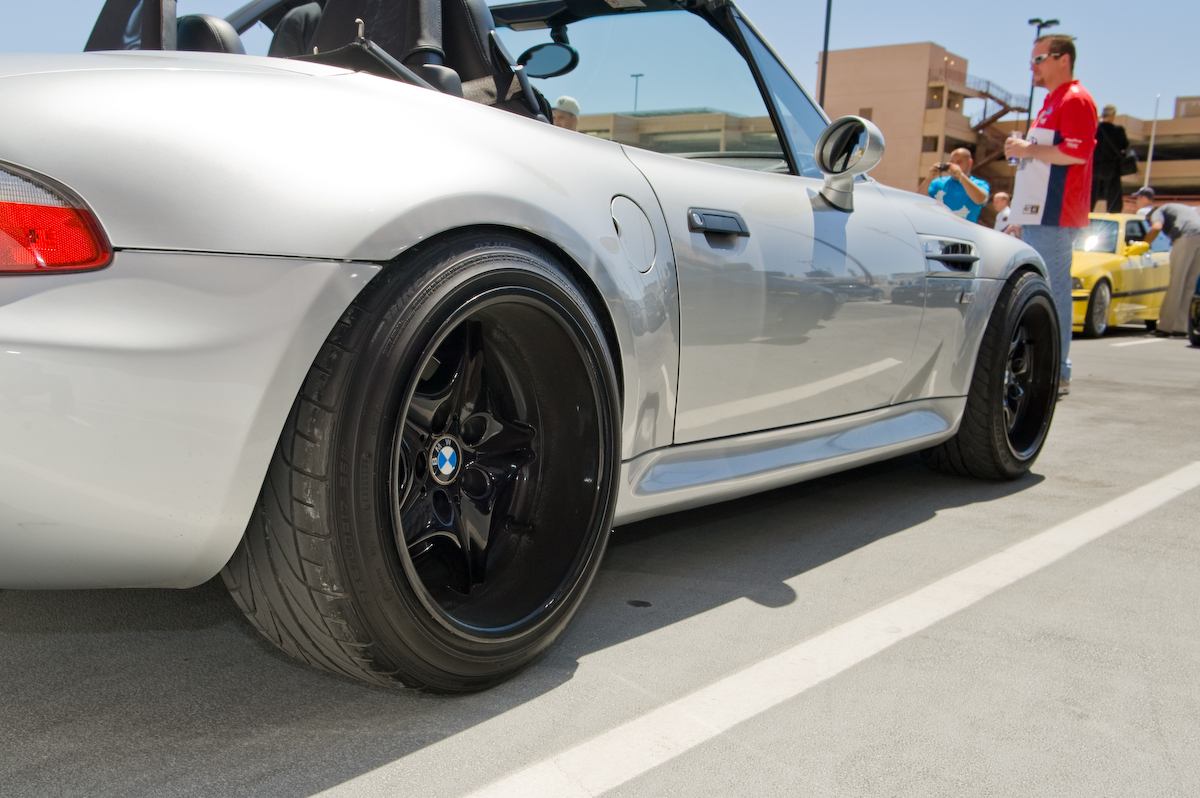 And currently, more suspension work to tuck it all in.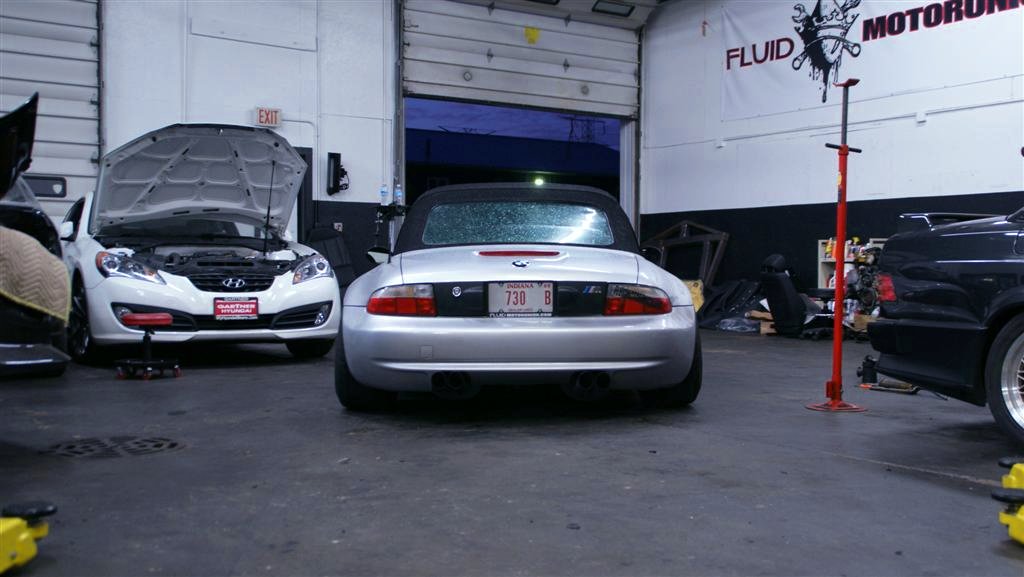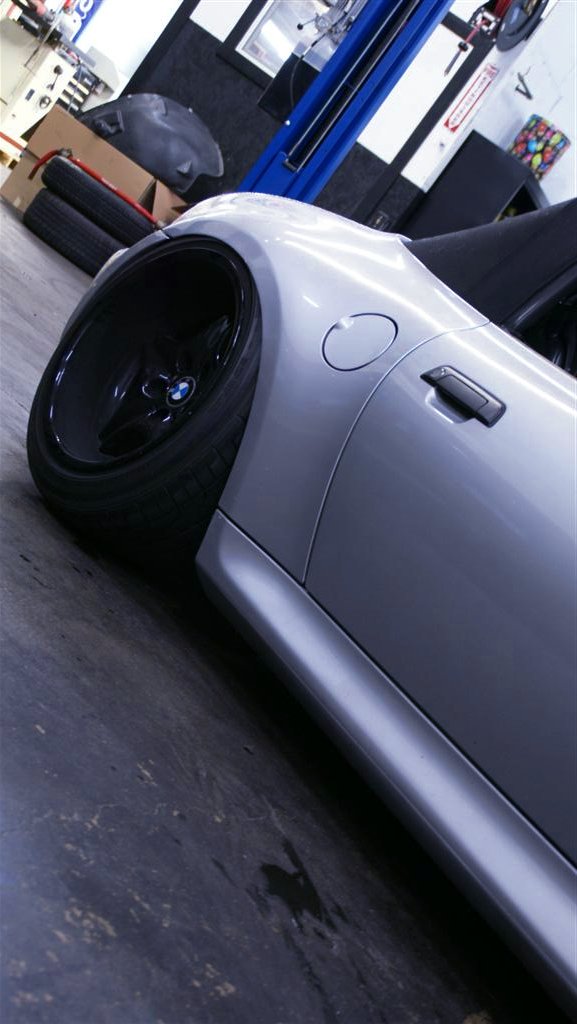 Craziness.