Spirant S13
This Nissan 180SX from Team Spirant went viral some time ago. Rightfully so, the car looked badass with the khaki paint job, the widebody fenders and the asphalt-scraping stance.
Here's how it looked back in '07.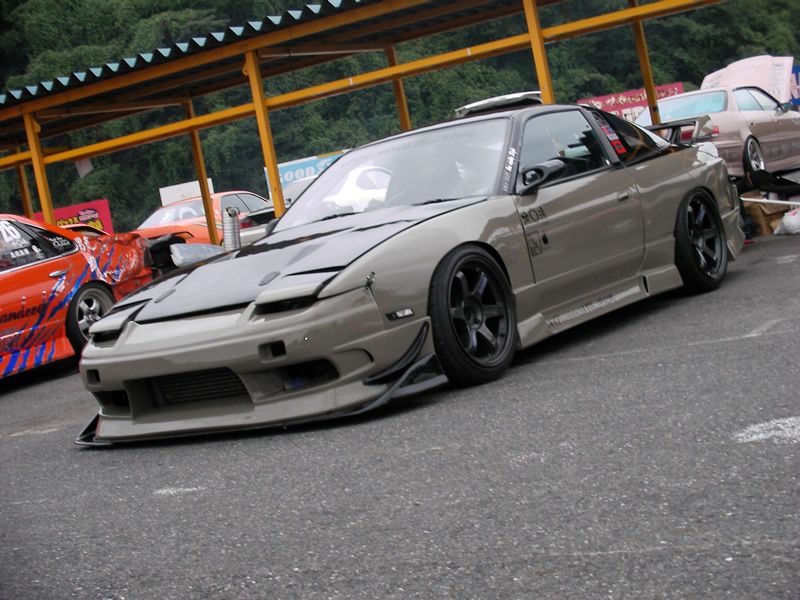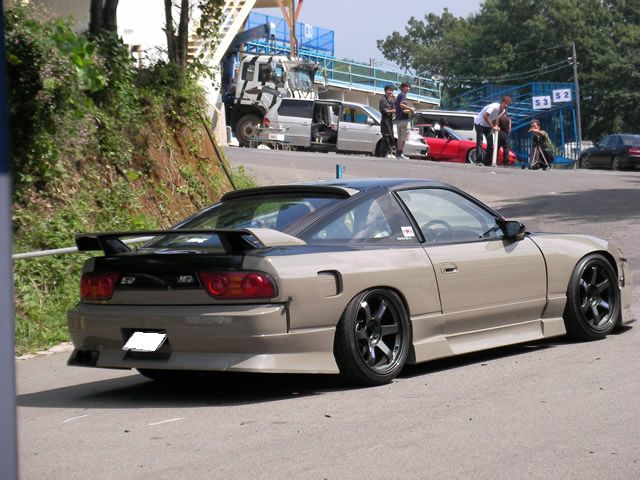 For 2009, a few parts were replaced, removed and modified.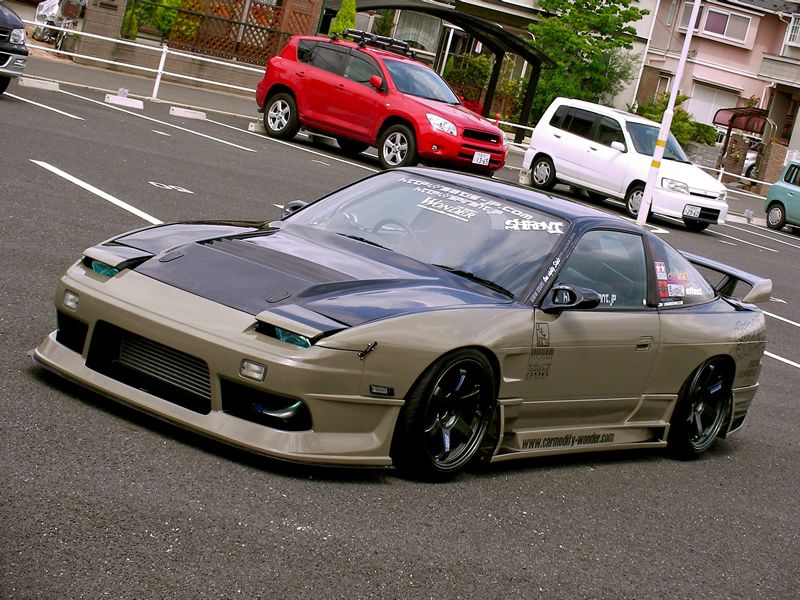 The front bumper is now the GLARE front bumper from Car Modify Wonder. The canards have been removed along with the front "winged" splitters to give the front end a cleaner look.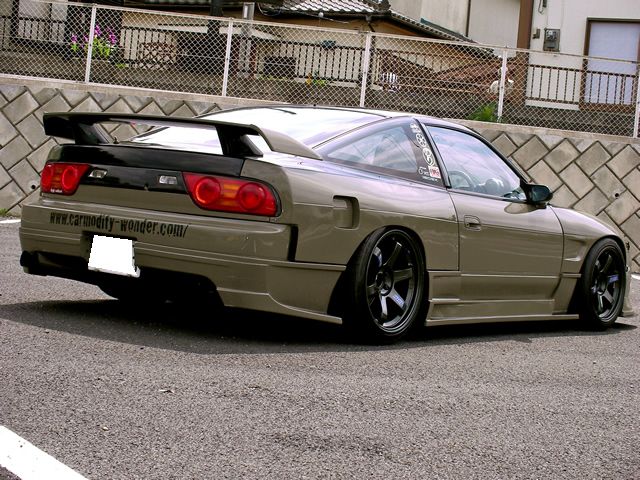 From this view, you can see the new Car Modify Wonder GLARE rear bumper and sideskirts. These parts are interesting as the passenger side is slightly different from the driver side. Note the slats in the vents are only present in the driver side.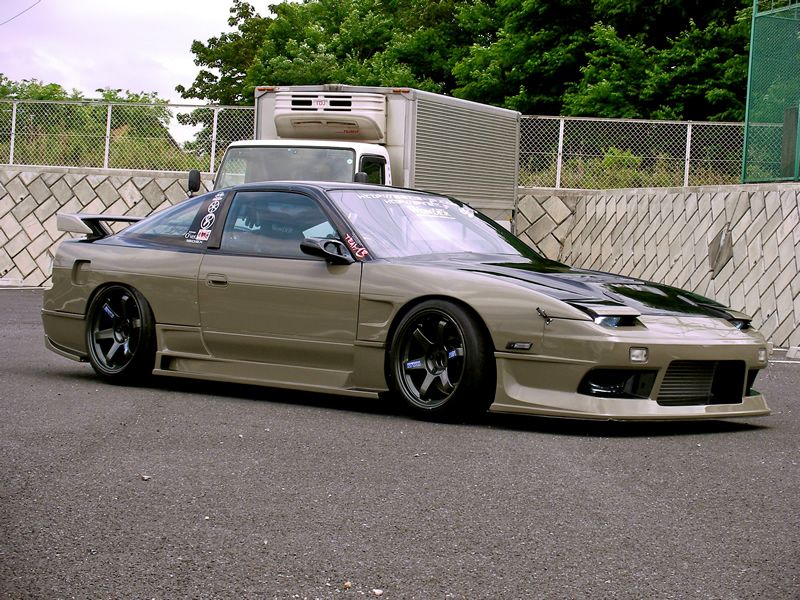 Stance is courtesy of Tein suspension parts. The wheels are RAYS TE37 measuring 17×9.5 et+12 and 17×10.5 et+15 mounted with a set of spacers to keep it "hellaflush".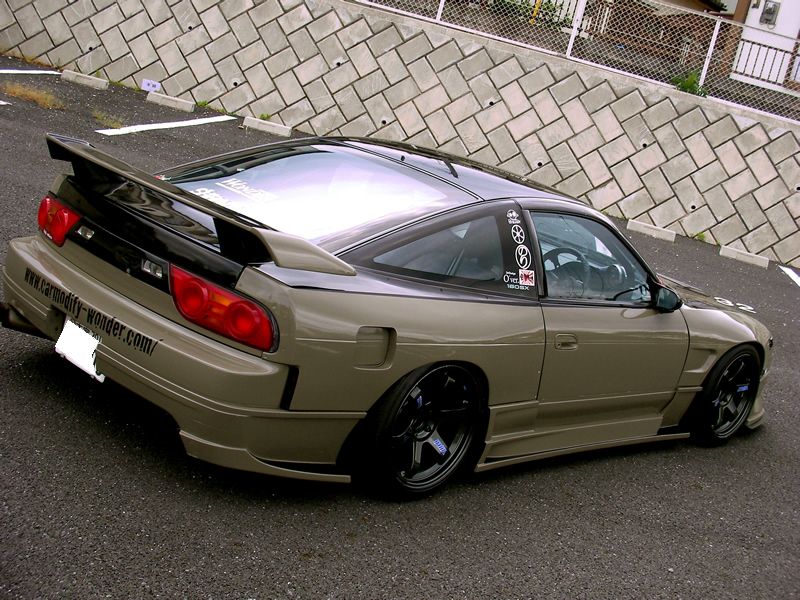 Fenders are about 50mm (2″) wider than stock. The widebody front fenders have been modified and now has a vent indentation just behind the front wheels.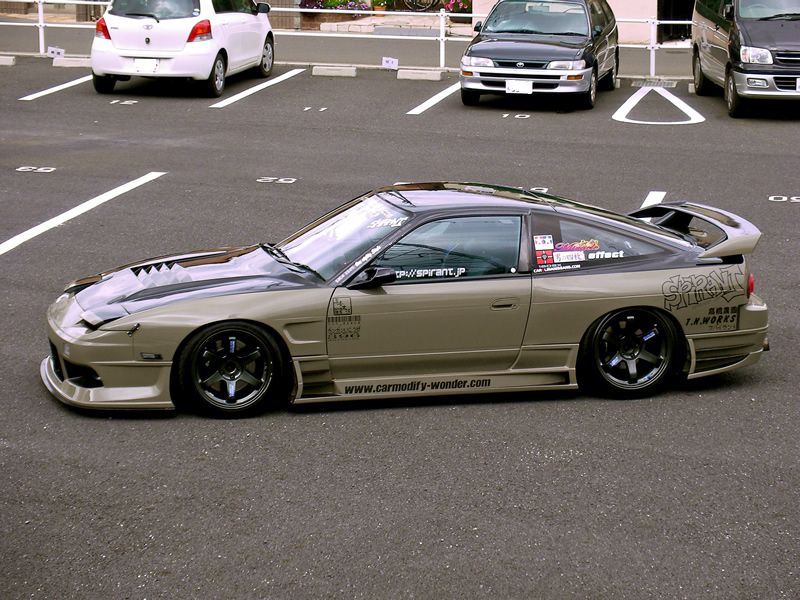 The carbon fiber vented hood from BN Sports was left unpainted to flow with the 2-tone black and khaki theme. It's also good to see that the roof spoiler was removed.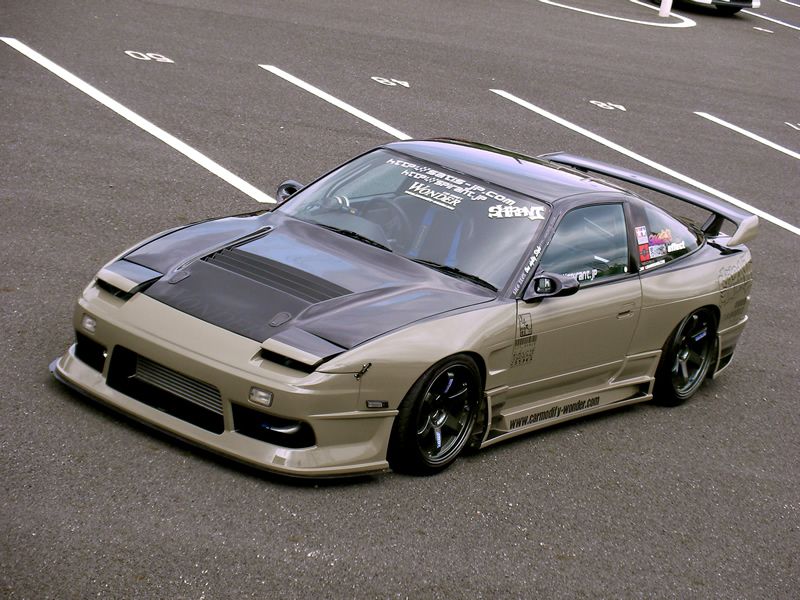 I like how the intake surface of the front bumper vents have been painted black to pronounce the shape further. This was also done in the sideskirts and the rear valance. Small detail touches like that just takes it to another level for me.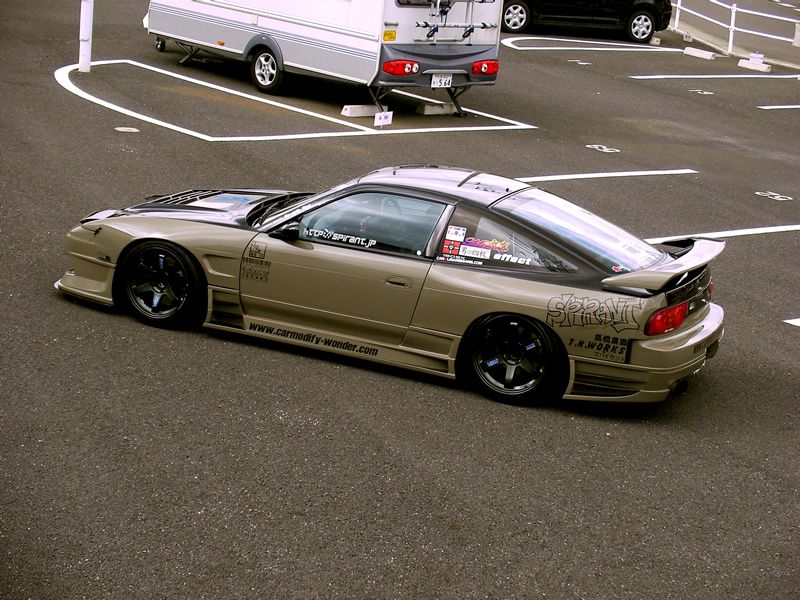 Although not shown in any of these pics, it's worth mentioning that the car is powered by an SR20DET boosted by a TRUST T518Z turbo.
Since we are on the topic of 180SX drift cars, you guys may want to check out Benson's (SILEIGHTYMANIA) blog. He redesigned it and you guys might wanna update your bookmarks. If you wanna talk about 180SX, drifting or how to be a good dad, Benson is da man. Can't wait to see the skid machine up and sliding again!