BMW Concept – VISION Z (updated)
6 August 2009
10 Comments
Bimmerpost had posted some spy shots of a BMW Concept yesterday.
Here's a picture of one of them.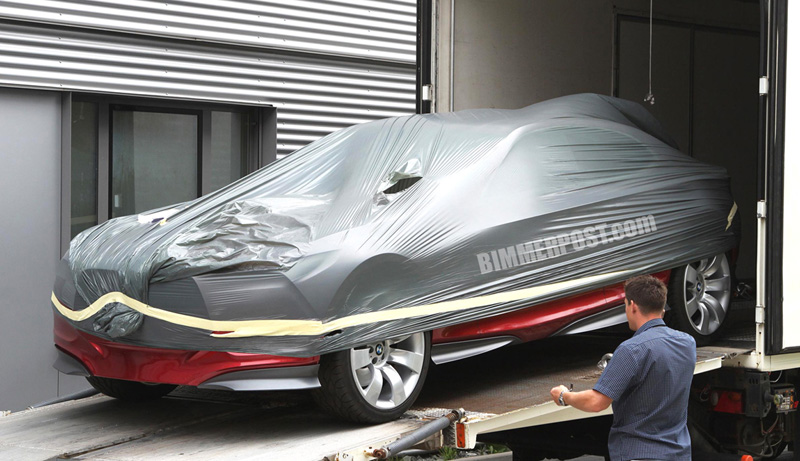 According to BMW insiders, this concept is called
Vision Z
or
Z6
. From the pictures, it looks like a full scale clay model used for presentation. The word is that this was taken after a photoshoot for BMWweb.tv. It certainly looks like BMW is not slowing down with their Gran Turismo models which this looks like a precursor to the 6er GT.
So I decided to fire up the 'ol Photoshop and have a go to see what's underneath that skin tight plastic cover. As I slowly peal off the cover, there are some prominent lines like the headlight area and the upturned kidney grills that pops up right away. I then just did my thing and "filled in the blanks". The BMW C-pillar design feature "Hoffmeister kink" is still there but now surrounded by a new shape. I didn't like the "slave wheels" they used soI swapped a better set of wheels to replace it.
This is a quick rendering of how I thought may be what's underneath the wraps. Please excuse the details as this was a bit rushed.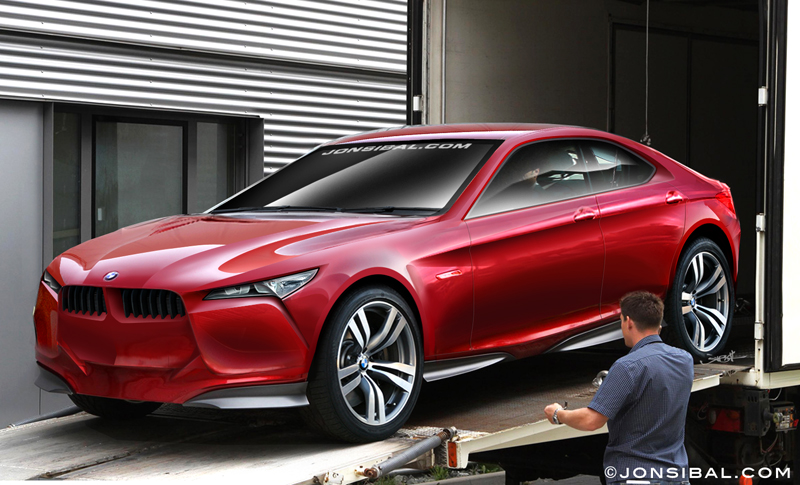 Please Click HERE for HI-RES
I kept it at the same ride height as in the base picture, although I feel that it will probably be lower when being shown. I also intended not to add the sideview mirrors so to keep the same shape as seen in the base picture.
Here is a transition animation of a before and after (thanks Jeff!)

This Vision Z concept car is scheduled to make an appearance at the upcoming Frankfurt IAA show next month. We'll just wait and see how close (or how off) I was with my rendering.
UPDATE
August 7, 2009

BMW had confirmed that the recent spy pictures of their concept car will not be shown at Frankfurt but instead is some old design study full-scale model.

Regardless of this news, I went back and reworked my initial rendering.

Here is version 2.

Some of the changes were:
- Lengthened the kidney grills by pulling the opening down more
- Redid the rendering of the panel below the headlight
- Shoulder line and C-pillar frame were cleaned up
- Door handles were redesigned and rear door are configured to have "suicide-style" opening.