Bagged CC on Bents
2 September 2009
7 Comments
The Volkswagen Passat CC is one of those cars that came out of VW that really does look more luxurious than any far-from-mugen brand. Ok maybe aside from the Phaeton. Their lines and the much larger body is surprisingly appealing with a touch of class. I usually would use these words to describe a Benz, BMW and or Bentleys.
But I'm all for contradiction haha. Here's a nice CC on a very baller Bentley wheels.
Check it.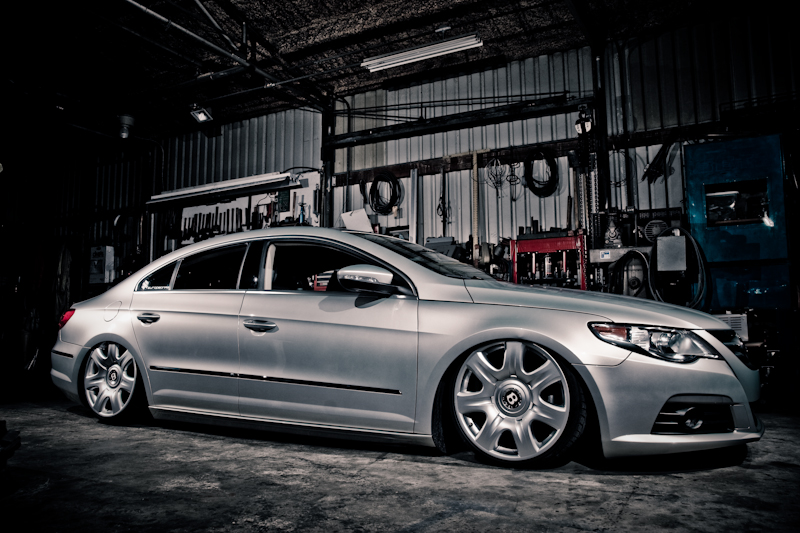 When you're rollin' on shoes like this, you can't be all executive-like, must be gangsta. And thus the bagged suspension was installed.