Realistic Dream Car
15 September 2009
15 Comments
When I did my E91 M3 rendering Dream Car, I didn't expect to see one made in real life. Thanks to Manhart Racing, you can have a V10 powered E91 with M3 aero stylings. But a dream like that ain't cheap, especially with that engine. Even my rendering isn't really that cheap with fender and headlight conversions, supercharged S65B40A engine etc. So how about a more realistic E91 M3 build.
Well, we are in luck. I found these pictures of a typical white BMW E91 touring all hooked up but with a more realistic budget (realistic is relative).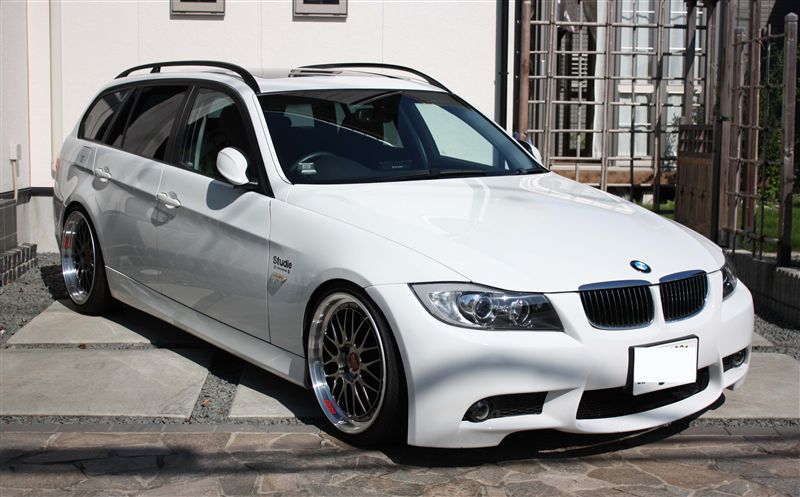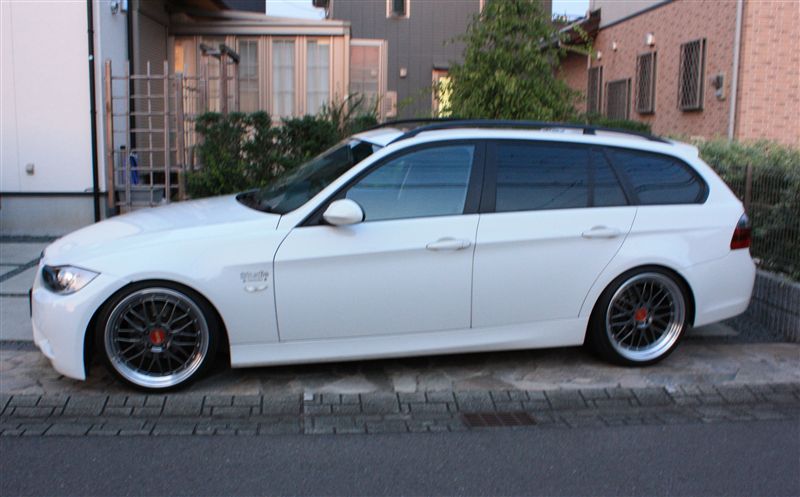 BBS LMs are dreamy so it's just proper to get a set if you are to build one. Don't forget to drop it so you get a nice stance with it.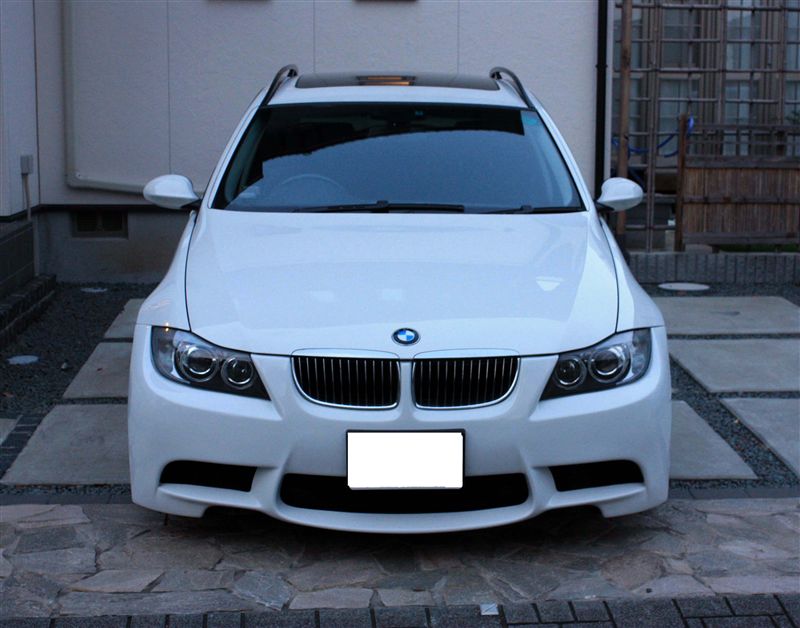 Now if you look at the front bumper, this is the E92 M3 bumper but matched to fit the E91 with the older style headlights. No need to custom make one. The tuning shop Arqray actually sells these as a full replacement E92 M3 front bumper for E91 and E90 applications.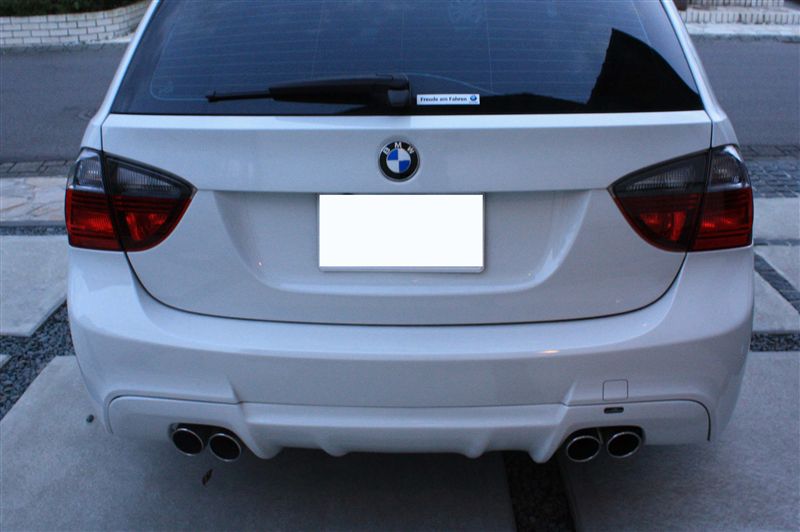 View from the rear, all tricked out too courtesy of Arqray.
So to build this we need the Arqray aero parts, BBS LM and a set of adjustable coil over suspension so you can properly tune the stance. For engine work, just flash the ECU (hopefully you got the N54 engine) and maybe add an exhaust and that's it. No need for the V10 nor the V8 (get a better gas mileage too), no need to swap the front fenders either. Make it realistic and within a practical budget and you got yourself an E91 M3 stylings. So tempting!!