HSV-010 GT
22 December 2009
13 Comments
Honda finally released a picture of their NSX replacement called the HSV-010 GT.
The HSV stands for Honda Sports Velocity. They will be running in the GT500 class of the SuperGT series. Their debut race is on March 20, 2010 in the Suzuka Circuit.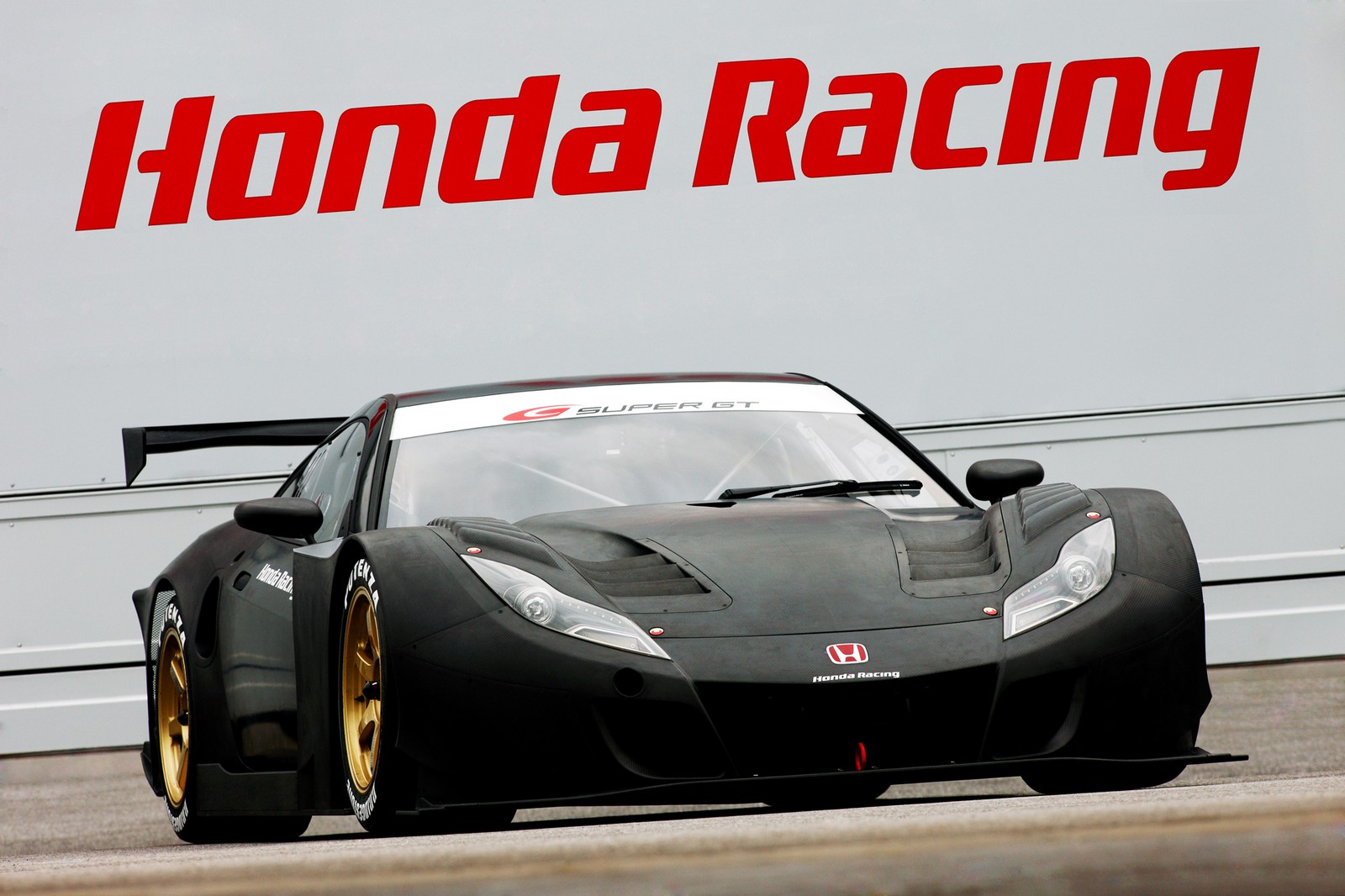 I'm very surprised how close my rendering is to the HSV-010 GT. The headlight shape is dead on, the front fenders and front end are very similar too!
Here's my rendering I did back in November 2008 with the Takata livery.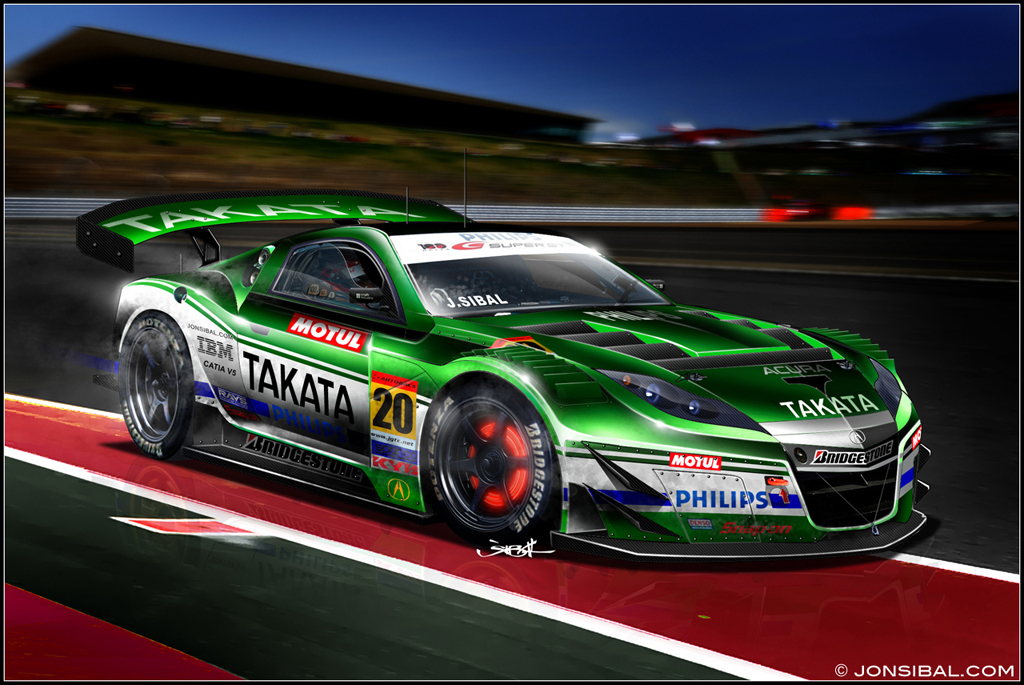 I searched around for more pics of the HSV-010 GT and found the flash promo video from Honda. Here are couple of screen caps.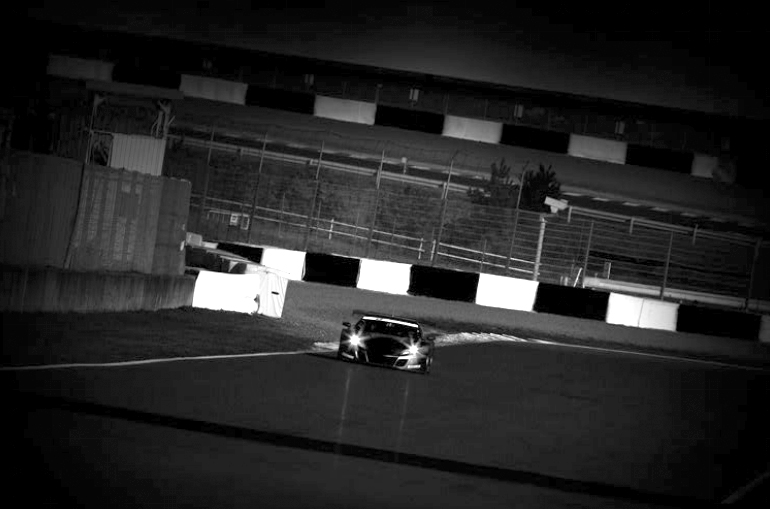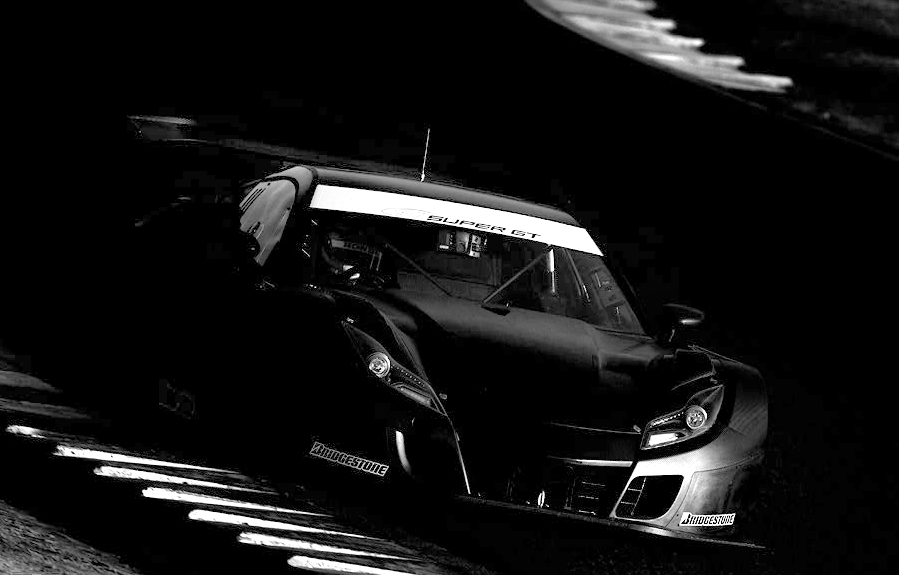 But I also found this article on MotorTrend.com – First Honda NSX Racer Image Hits Web featuring a scan of a page from Best Car Magazine.
The rendering used in the article looks awfully familiar. Check it out.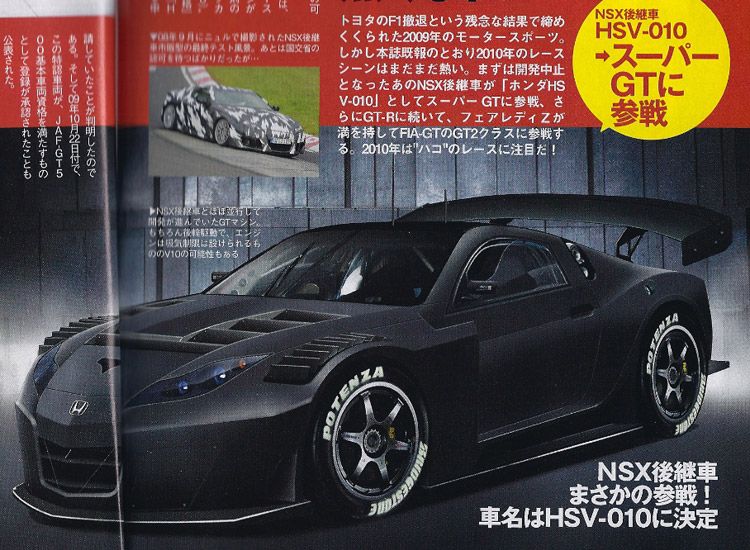 Well that dang rendering looks very similar to my rendering – down to the vents, headlights, wing, window etc. etc. Could it just be a weird coincidence?
Ok let's make it more obvious. Since I have the master copy of my own rendering, I took off the decals and livery and converted it to black. Here's how it looks.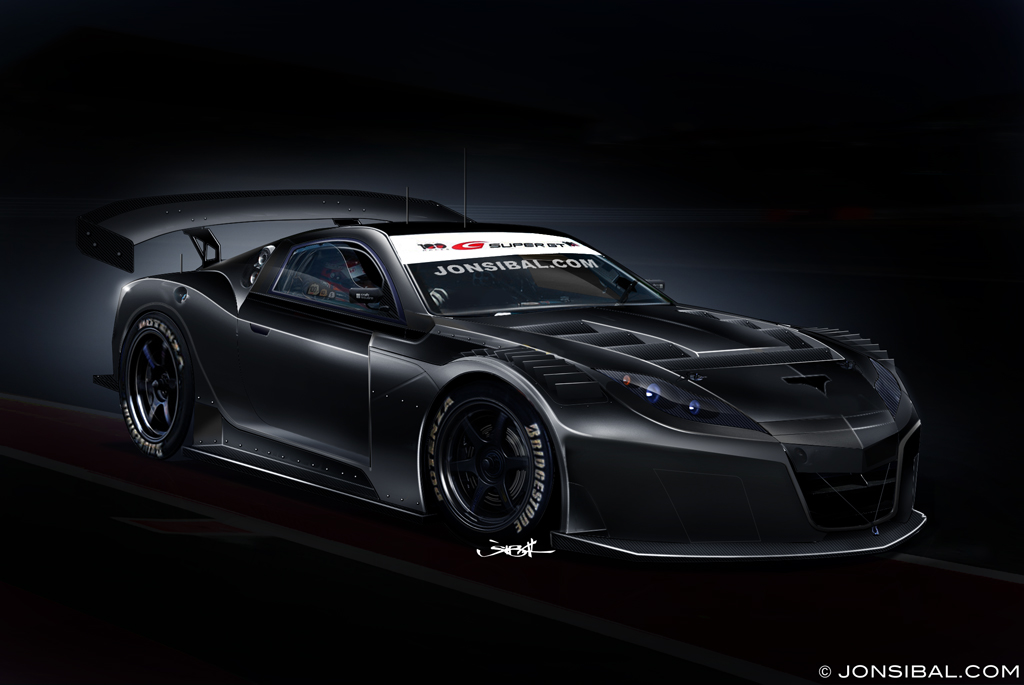 See the similarities yet between my rendering and the Best Car Magazine's rendering?
It looks like whoever gave Best Car Magazine the rendering of the HSV-010 GT took (stole) my 2010 Super GT NSX rendering. Artist stealing from another artist. This stuff sucks. It happened last year and I can't believe it's happening again.
I've contacted Peter Lyon, the writer who wrote the article for MotorTrend hoping that he might help me sort this out with Best Car Magazine and find out who the perpetrator is.
I'll update this post if I find out anything.