McLaren MP4-12C GTR
1 February 2010
24 Comments
I've always been a fan of Gordon Murray's creation – the McLaren F1. Every variant that came after it, F1 LM, F1 GT, F1 GTR, F1 GTR Longtail, were all just jaw dropping.
Group shot courtesy of McLaren Automotive.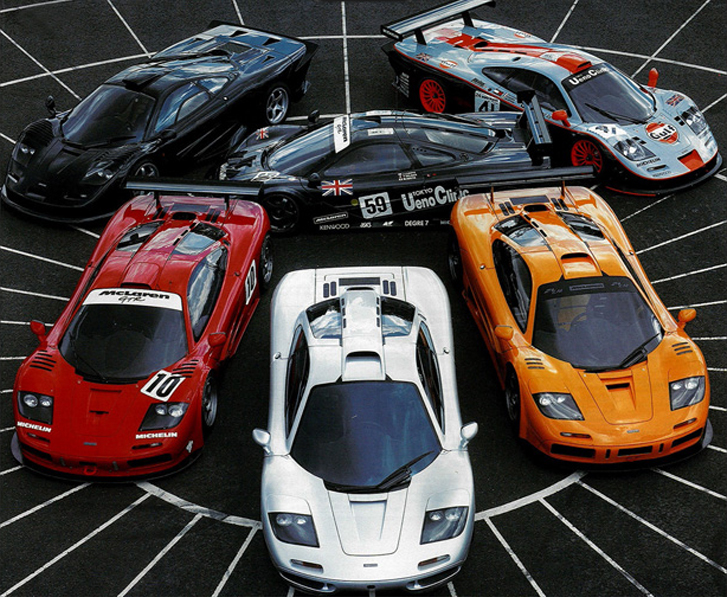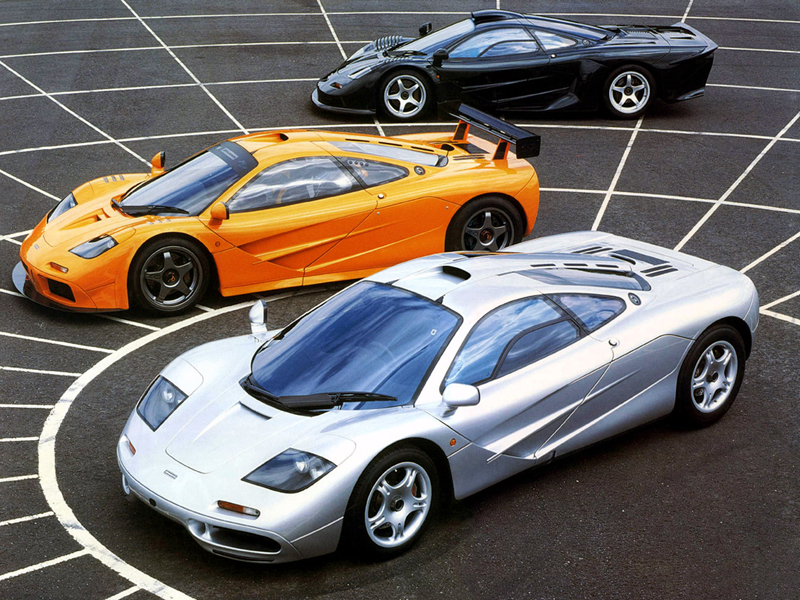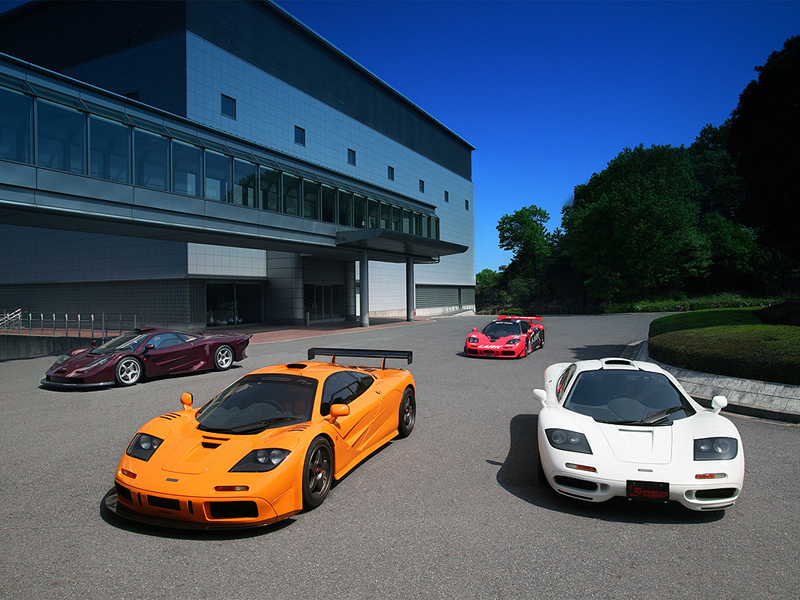 One of my favorite McLaren F1 variant is the McLaren F1 "GTR". The GTR version was created to satisfy the need for demands for capable cars to run in the GT1 class of the BPR GlobalGT Series. It was powered by a BMW s70 V12 engine to limit the HP level to about 600hp to comply with the rules. There were a total of nine chassis built for the 1995 season. Another nine more chassis built for the 1996 season to keep up with the demands. The 1996 F1 GTR variant is the fastest (straight line speed) of all F1 variants.
Fast forward to the present times, Gordon Murray have moved on, but McLaren is still at it. In September 2009, McLaren introduced their latest sports car – the 2011 MP4-12C.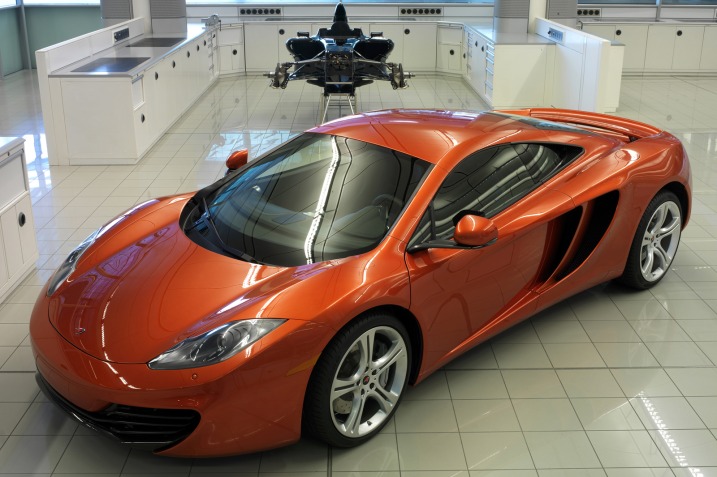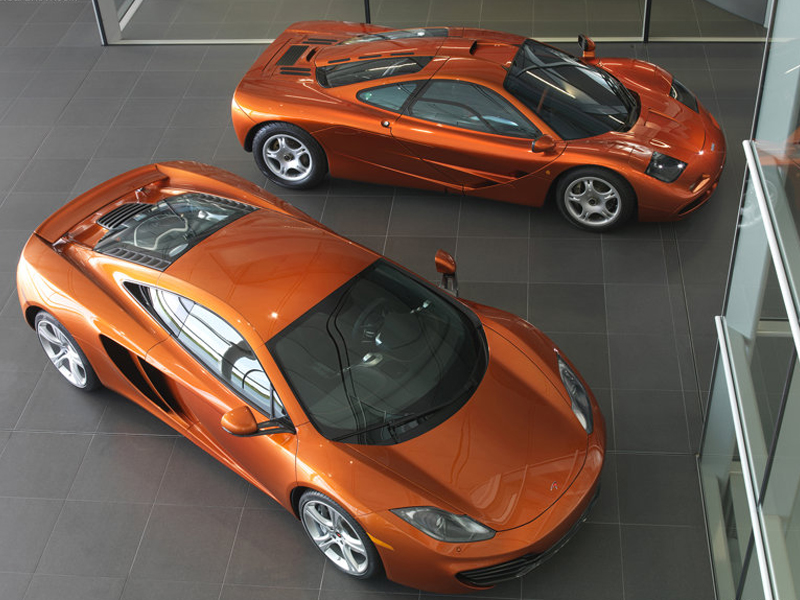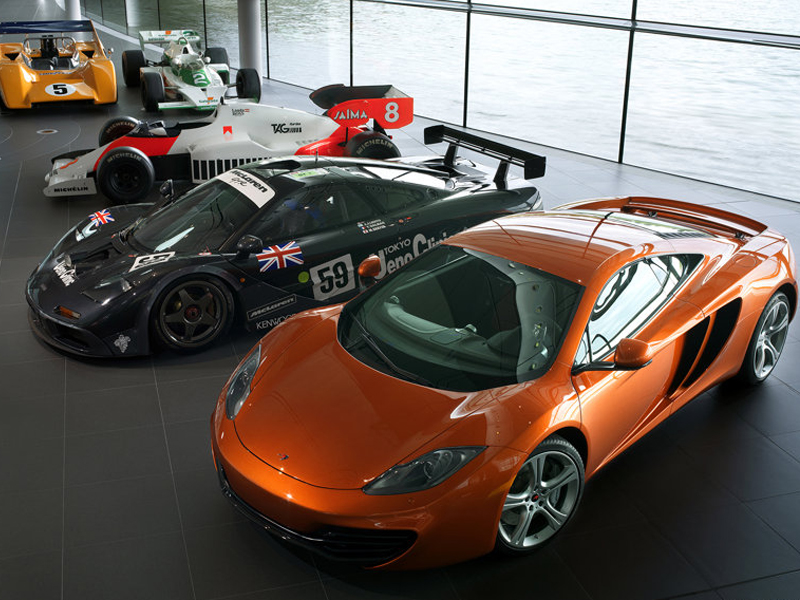 Image source: McLaren Automotive
This car got me wondering what other variants this model might produce. No idea if McLaren will even make them but I thought to just have a go at the MP4-12C in a GTR configuration.
Here is my rendering of the MP4-12C GTR in "Test Car" form.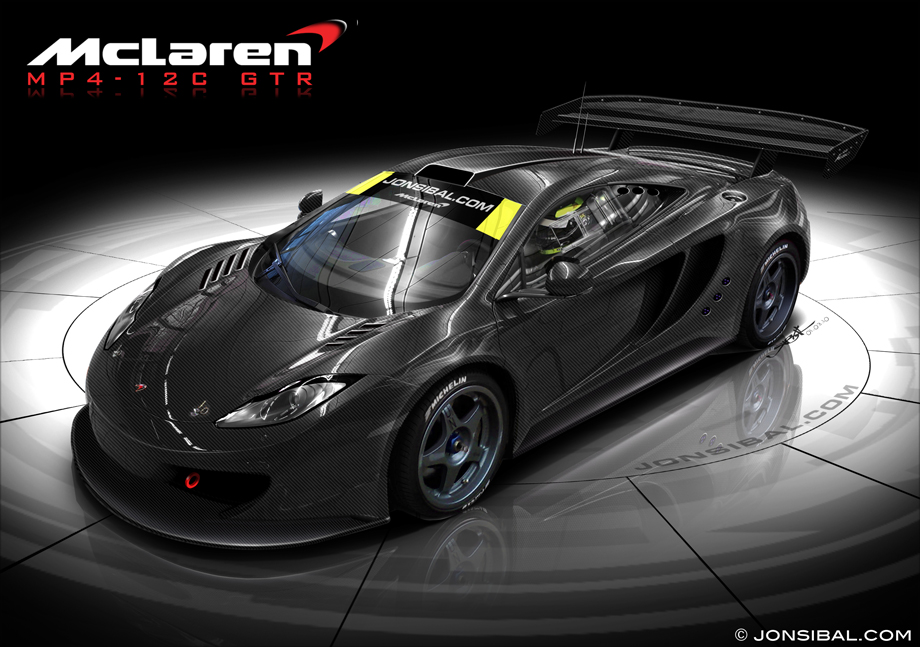 I gave the car wider fenders to house four OZ wheels (with some lip) the previous F1 GTR ran back in the days. I also added splitters in the front and rocker panels to keep the air moving underneath as fast and clean as possible. Rear Wing was also added as well as little racecar details all around.
To give homage to the past liveries that graced the skin of the McLaren F1 GTR, I went ahead and applied some of the popular liveries to the MP4-12C GTR.
And my favorite, the iconic GULF livery.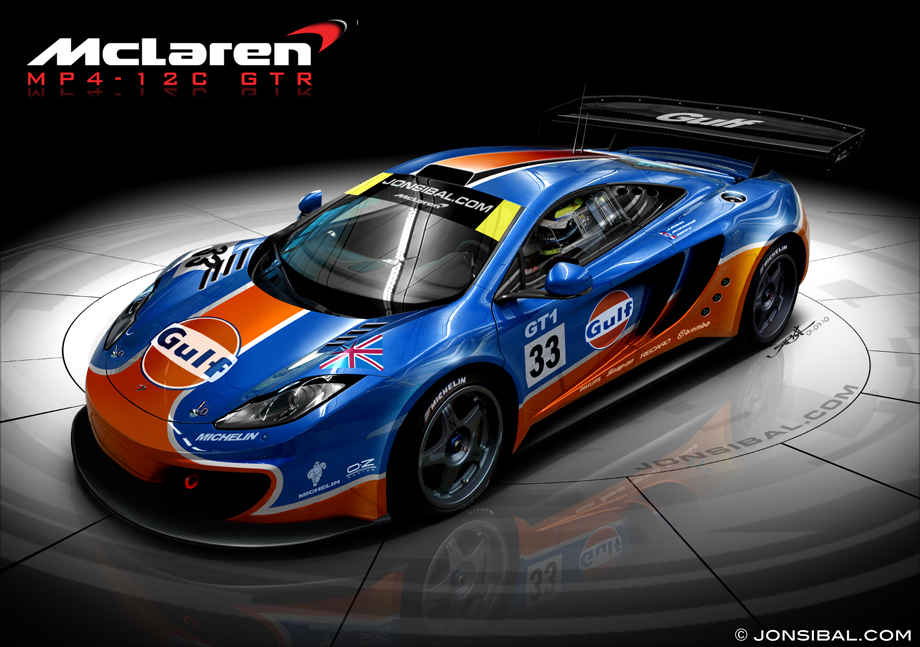 CLICK HERE FOR HI-RES
.
Stay tune for the MP4-12C GTR "LONGTAIL"! Make sure you check out my Facebook fan page for a sneak peak which should be posted sometime this week.
UPDATE: 02/09/10
Here is the link to the LONGTAIL versions.
http://jonsibal.com/blog/2010/02/mclaren-gtr-longtails/