BMW F11 M5 Touring
Over at GCZ, BMW insider "Scott27″ posted this:
"Good news (for me and the other countless M5 Touring owners throughout Europe et all) I was informed that there will be a F11 M5 Touring as the car has proved to be very popular even the final production models are being snapped up as we speak.
I've already done couple of speculative renderings of the upcoming 2011 F10 M5 so I thought why not give the F11 M5 Touring a go. With the release of the official F11 5 Series touring images, it made it easier for me to envision how the F11 M5 Touring might look like.
Here's my speculative rendering..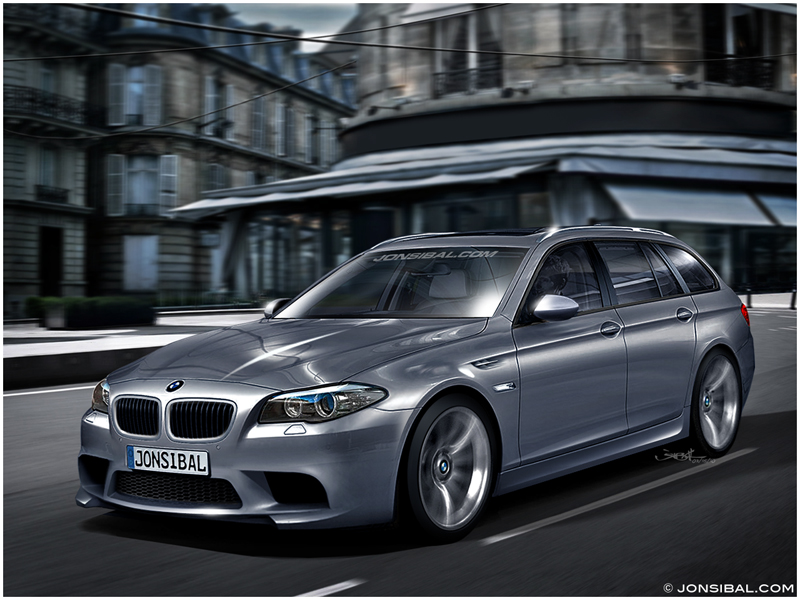 Click Here for HI-RES
.
Even with the info posted about an F11 M5 becoming a reality, I still presume it's just a rumor or creative marketing at the moment. When you look back at the pattern of how BMW have produced an M version of their 5 series touring wagon in the past, they've only done it one generation in and the next one out
5 Series M touring history
E28 no M version
E34 M touring version
E39 no M version
E60 M touring version
F11 ??
Either way, even if BMW does come through and produced this twin turbo V8 touring model, I doubt that we here in the US will ever see it in our streets. Possibly sold only in Europe and Asia if that.
For reference, here are a couple of my past F10 M5 speculative renderings:
Done for M5Board.com back in Dec. 2009.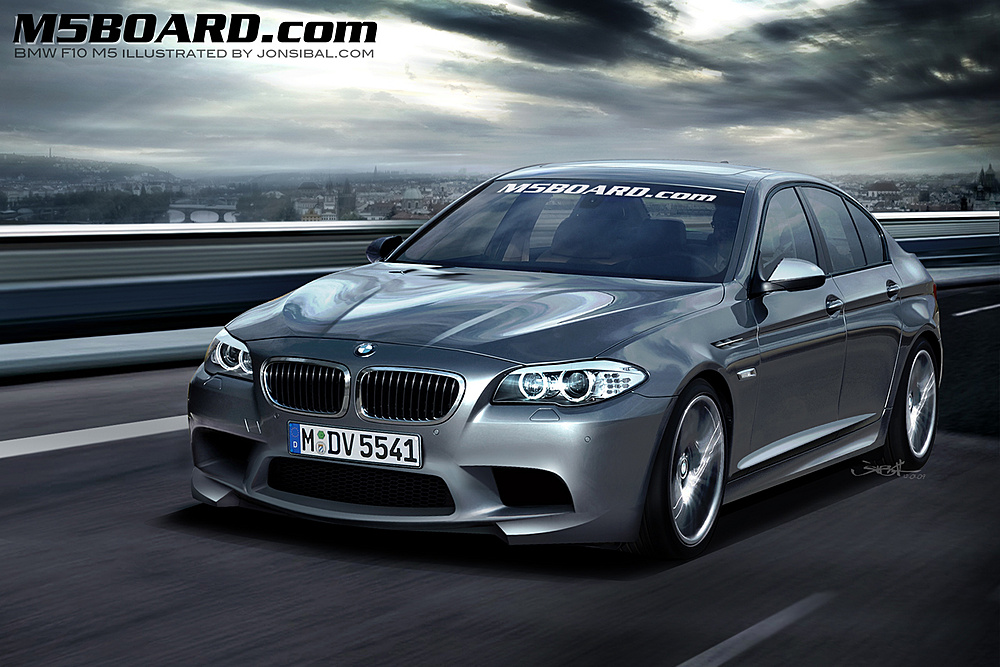 Done for LeftLaneNews.com back in Nov. 2009 even before official pics of the F10 5 series were released.