SUMO POWER Open Day
SUMO POWER opened their doors to fans yesterday to celebrate the opening day at their new 50,000 sqft facility. They gave a tour of their operation, showcasing new parts and their famous demo cars.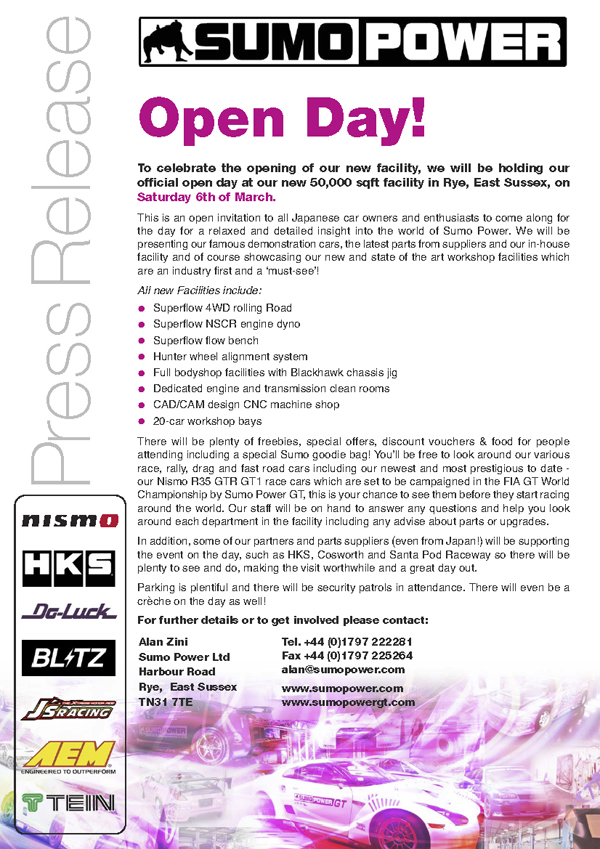 Check it out.
JR Motorsports the parent company also have their demo cars out in the open.


And below are pics of other cars that were present for the event..

source: gtr.co.uk