Fiery Crash in Super Trofeo
Over the weekend, Round 4 of the Lamborghini Blancpain Super Trofeo race series took place at Brno, Czech Republic.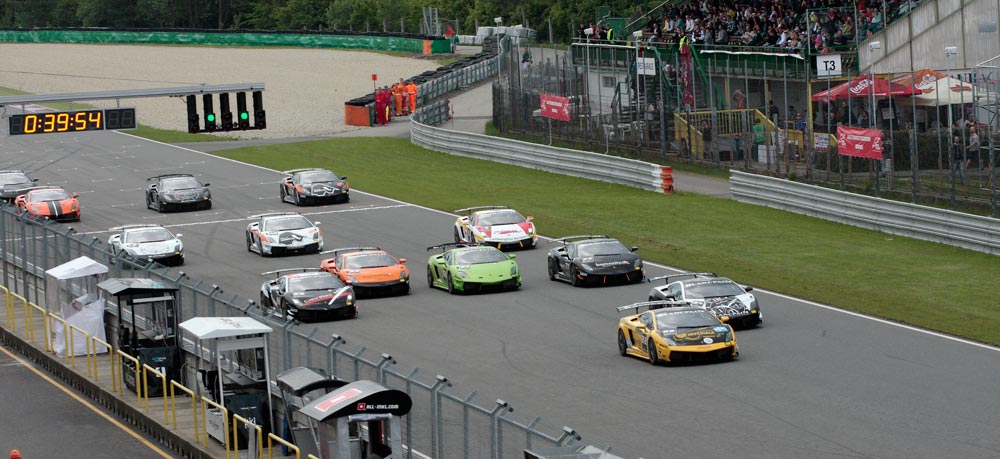 Super Trofeo is a one-make racing series pitting race-prepped Lamborghini Gallardo LP560-4 against each other with professional and "gentlemen" drivers behind the wheel.
During 4th Round qualifying, the #22 MIK Corse racecar driven by team of Babini/Bartocci got the pole position.


A quote from Lamborghini Blancpain Super Trofeo website:
"I've managed to work closely with MIK Corse and we've developed a very good set-up," said Babini. "I'm very pleased for the team and for my team-mate Giorgio [Bartocci], who will start on pole tomorrow.
But during the first race of the weekend, MIK Corse's car #22 with Giorgio Bartocci behind the wheel had a very serious accident.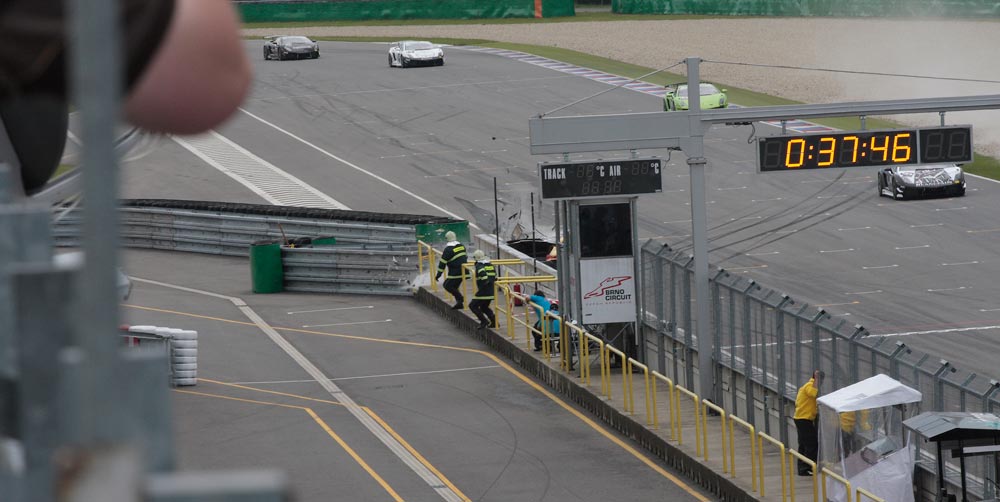 It was on the left shoulder of the track and when it tried to get back into it, the driver lost control as the car swerved quickly to the right and hit the pit wall.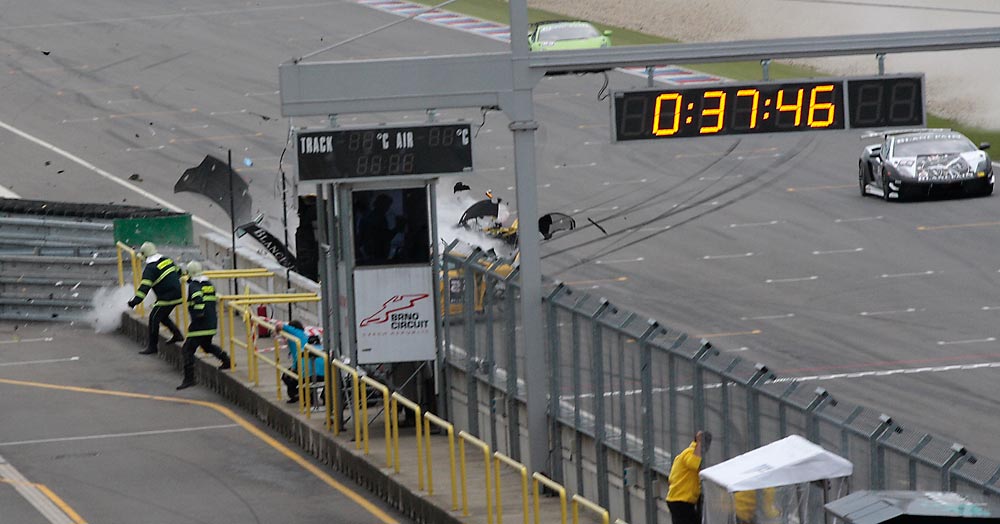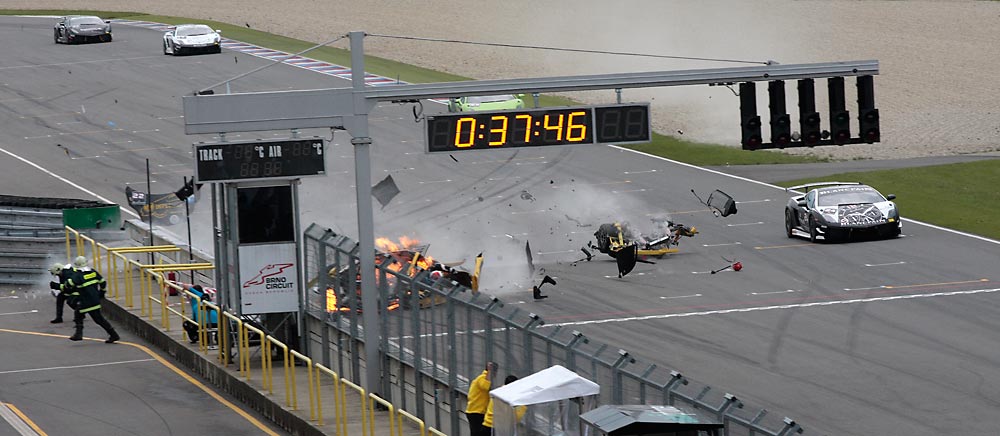 The LP560-4 Super Trofeo racecar burst in flames shorty after as the front end suspension and axle flew in the opposite direction.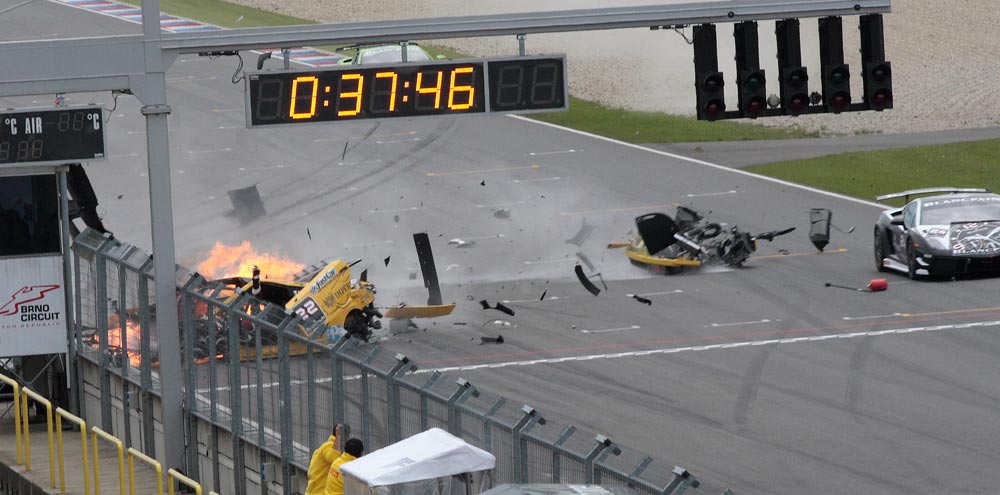 In this shot below, you can actually see Giorgio's arms as the car breaks apart.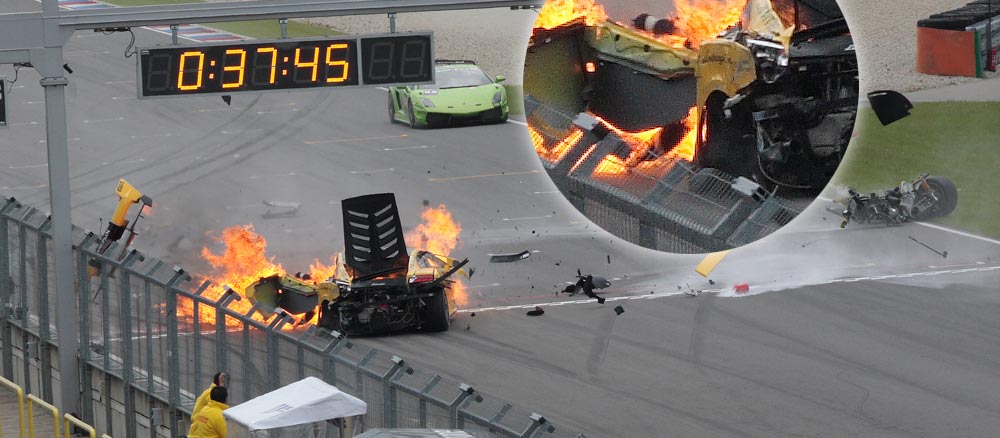 Here's another shot showing Giorgio violently tossed seen through the partially damaged driver side door.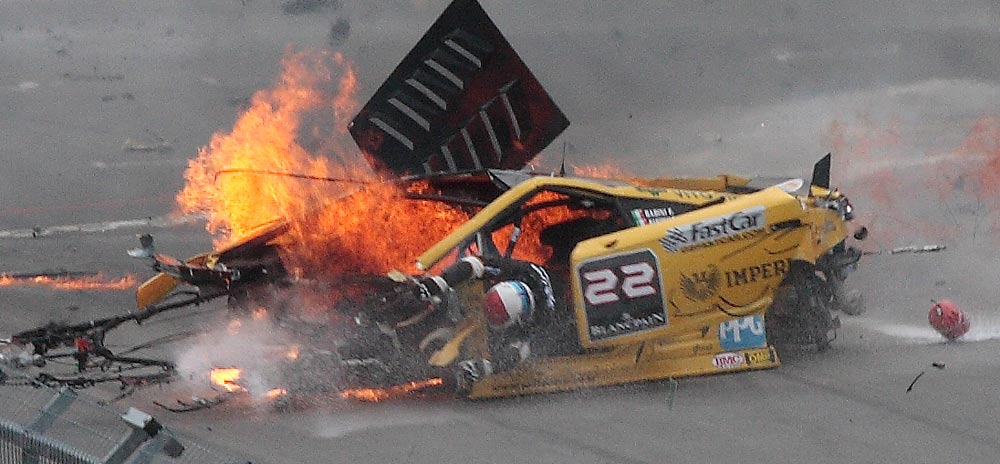 The racecar continued to spin out of control…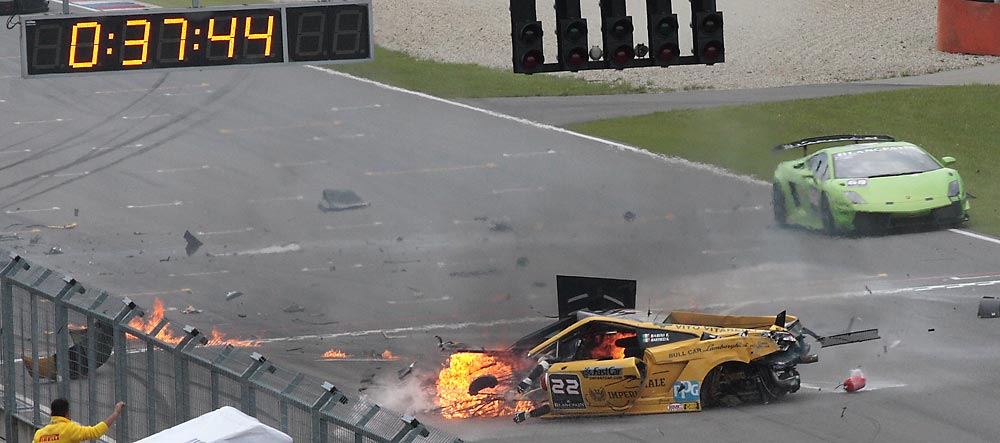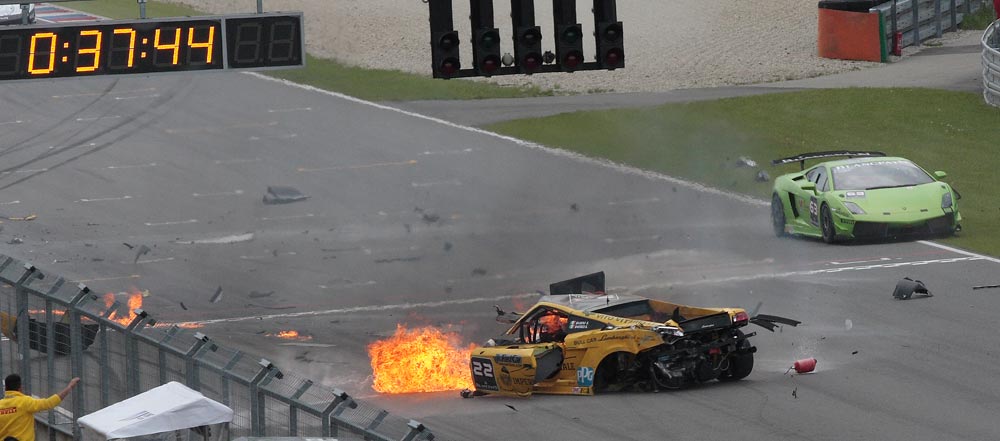 ..as the flames engulfed most of the car.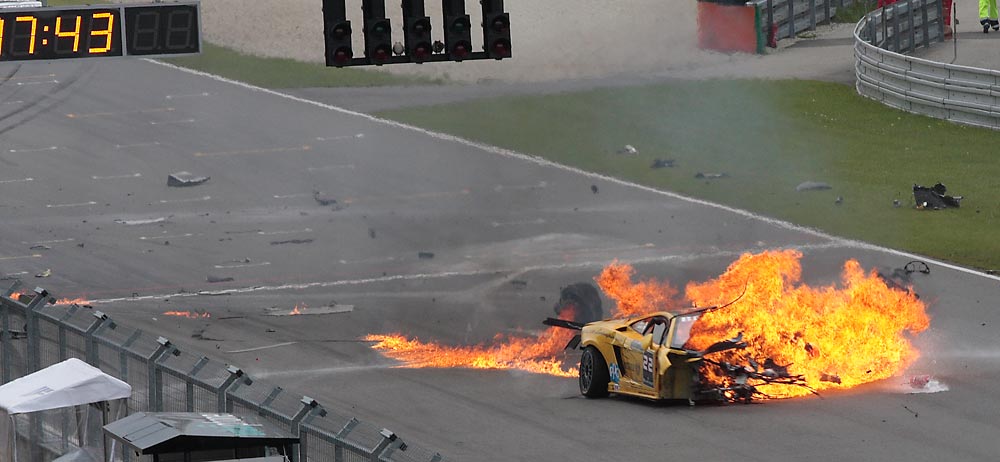 This shot shows Giorgio's body still hanging out of the car peaking through the flames now at full intensity.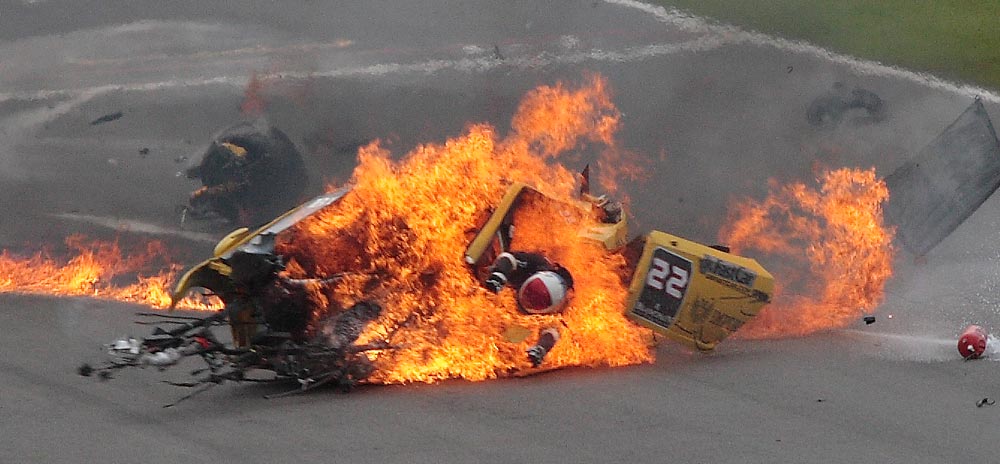 As the car finally settled down, it was now completely engulfed in flames and this was when the medical emergency and fire crew arrived.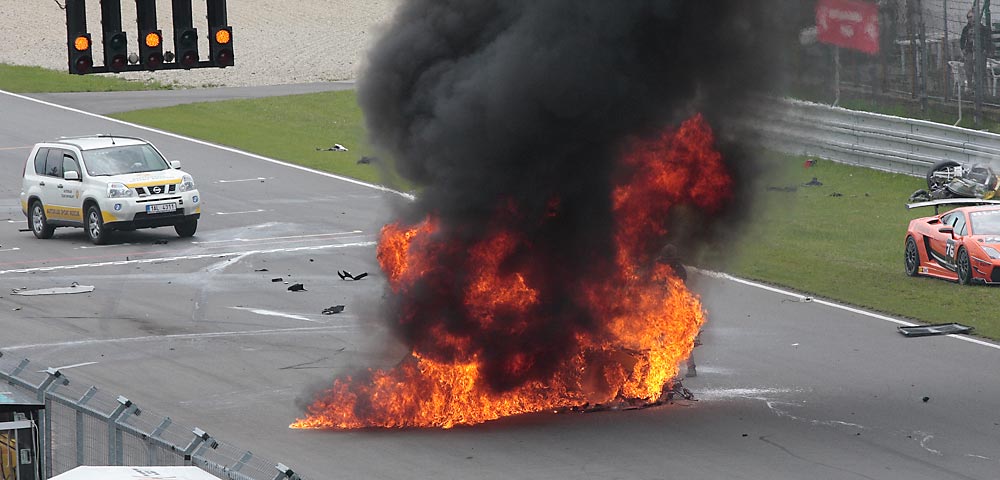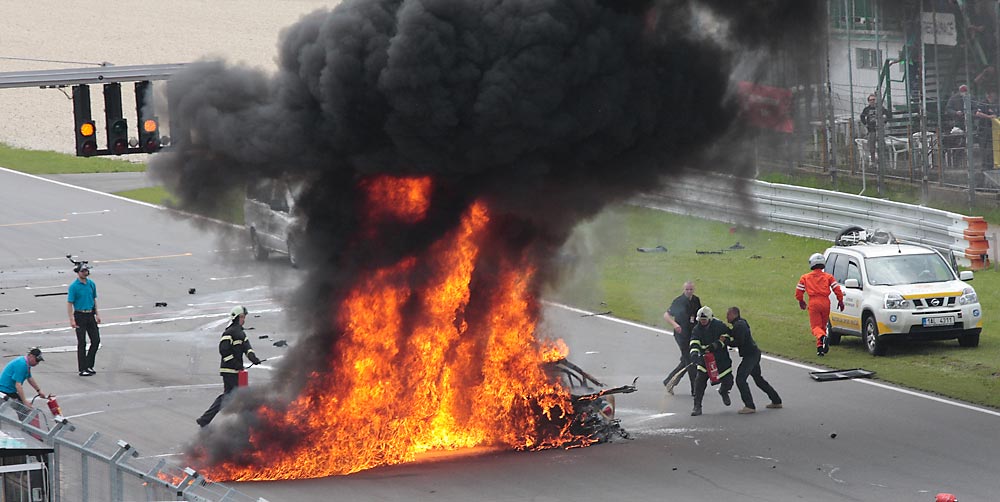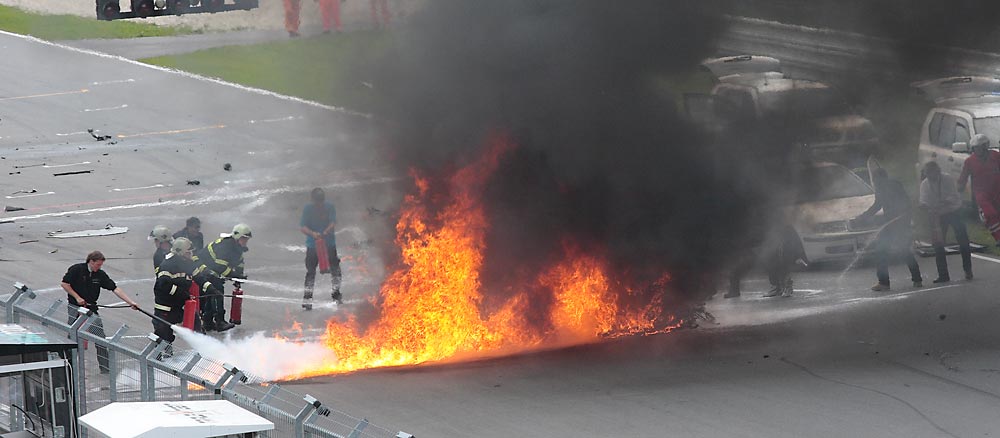 Because the crash happened very close where the fire crew and medics were stationed, they were able to get to the scene in a short time to rescue Giorgio.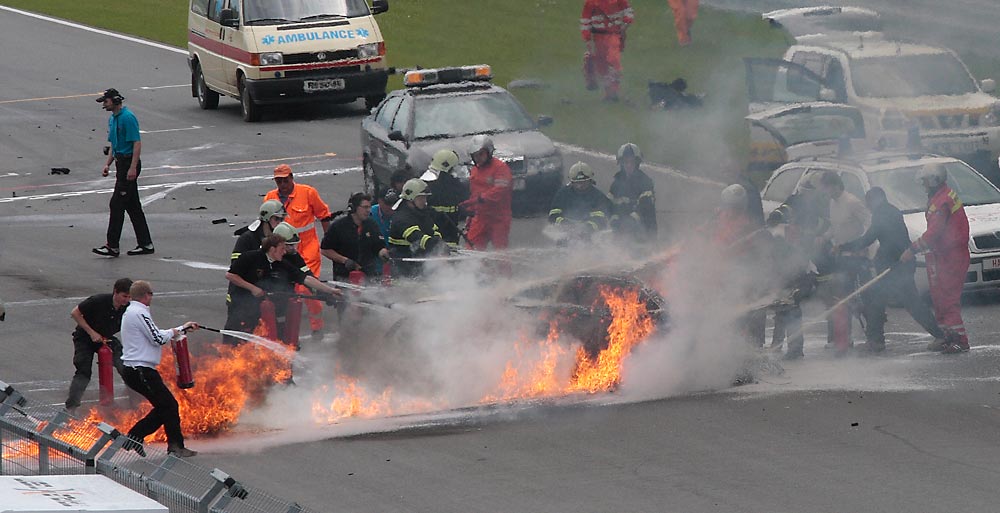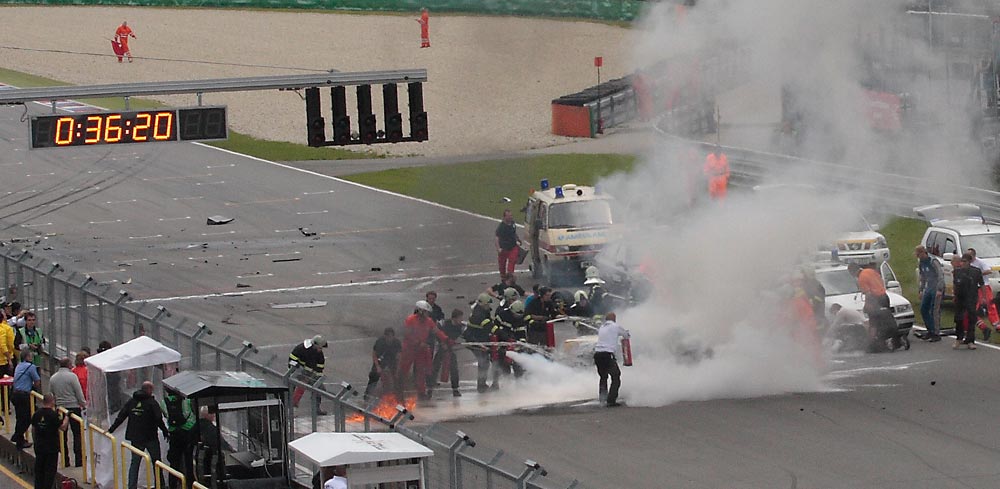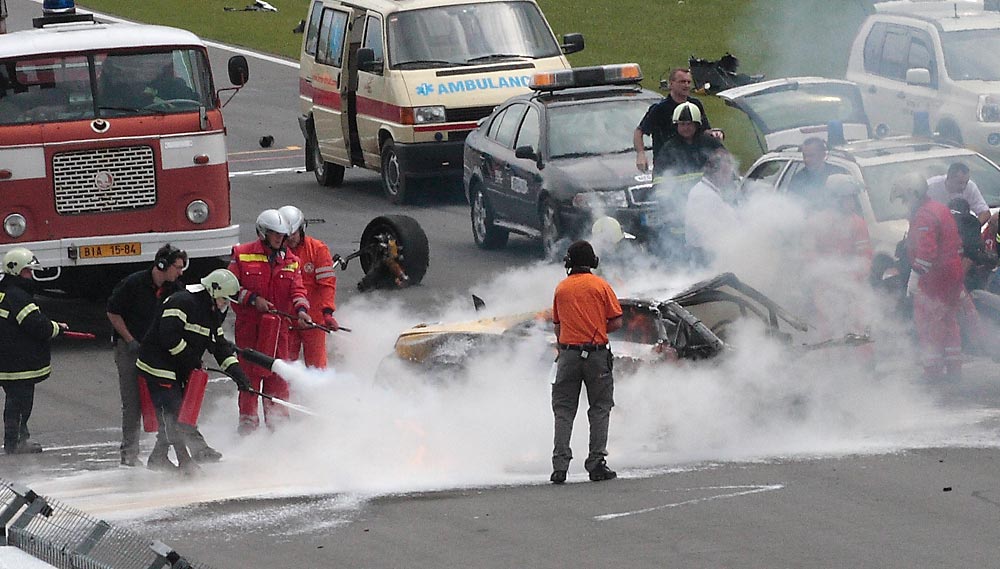 Giorgio was taken to the Medical center before being transported by helicopter to the nearest Brno hospital.
Here's a video of clip of the crash.

Video of the aftermath

Some shots of the what's left of the racecar after the incident.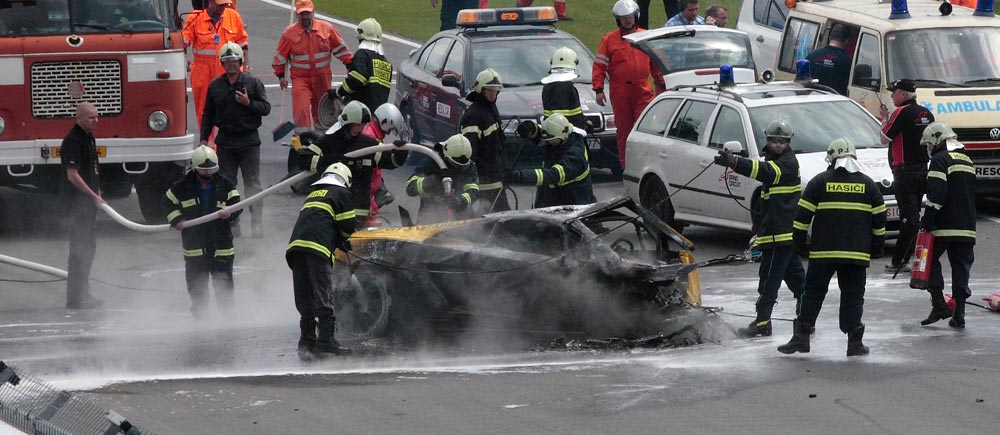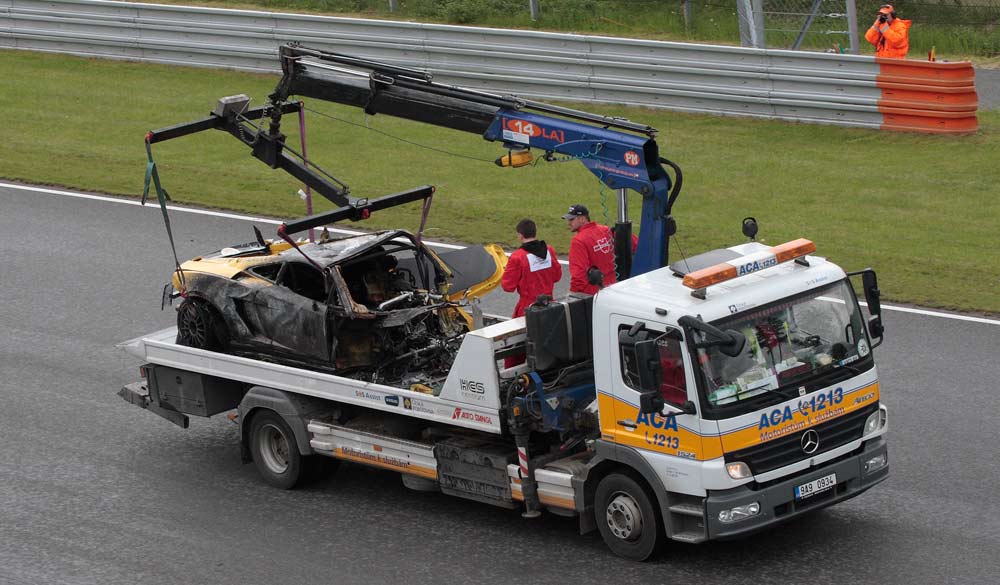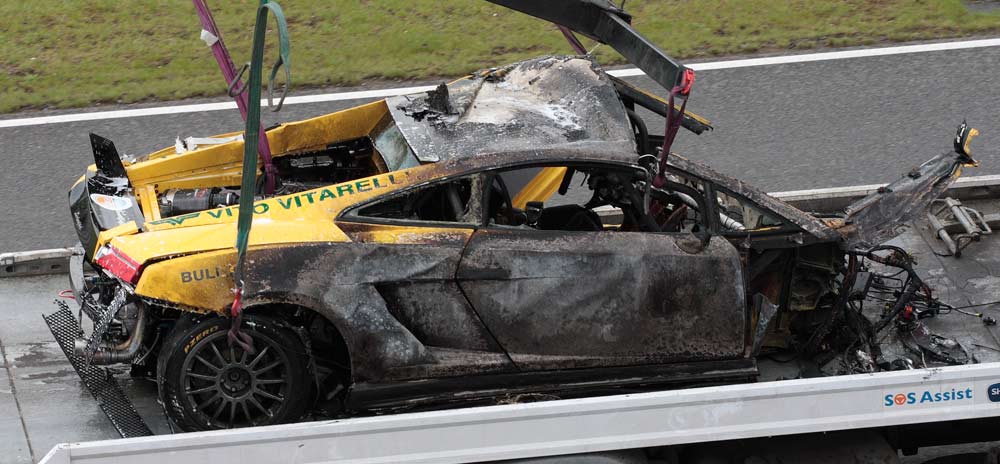 Here's the official statement from Lamborghini Blancpain Super Trofeo website:
"Giorgio Bartocc remains in intensive care in the hospital in Brno, where his condition is currently stable."
Following this incident, round 4 along with round 5 and 6 of the series were officially cancelled.
Our thoughts and prayers are with Giorgio and his family.
Photos Source: Foltyn.cz