World's Fastest Challenger
My 2009 Dodge Challenger R/T is impatiently waiting in my garage as I put together something to redesign and give the car a new look. We have something in development for it but will probably make its debut before SEMA. In the quest f to be unique, I often surf the net to see what others have done with it.
There have been so many unique ones out there but I came across this one '09 SRT8 Challenger that I feel is probably one of the best built out there.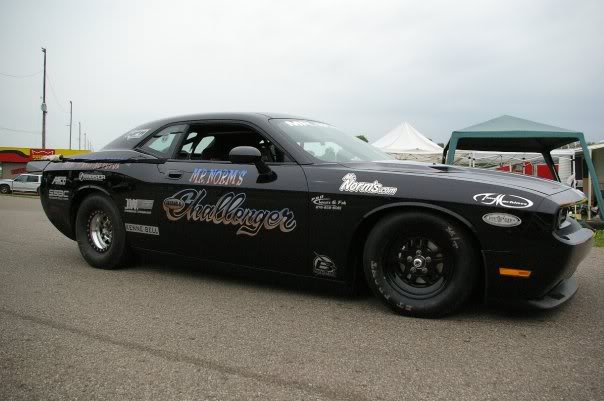 This late model Dodge Challenger is built by world famous MR. NORMS GARAGE of Grand Spaulding Dodge. They built a series of "legends" cars for this particular model, each one cool and features an individual theme. But for this Challenger, they purposely built it to go fast in the 1320.
The "MR. NORMS Legend X Challenger" is owned by Tim Barth, the managing partner of Mr. Norm's garage. This is their flagship car for the darg strip to show how fast a Mr. Norms Garage Legends car can go with no creature comforts left off.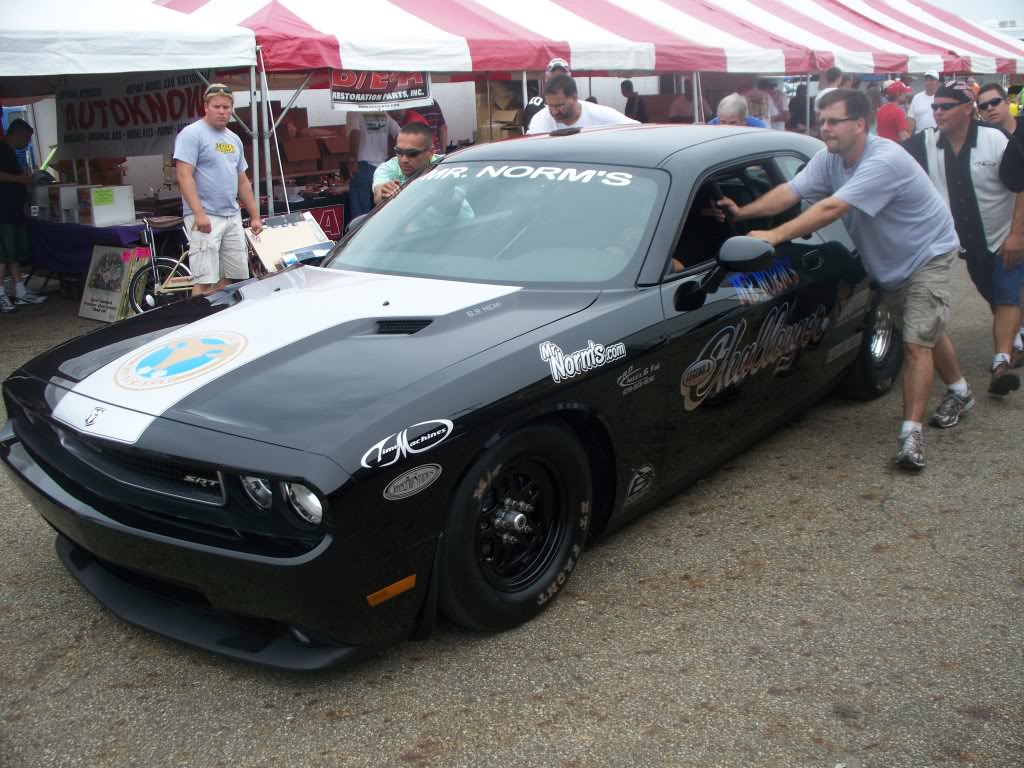 From the factory, the SRT8 comes with a 6.1 HEMI engine.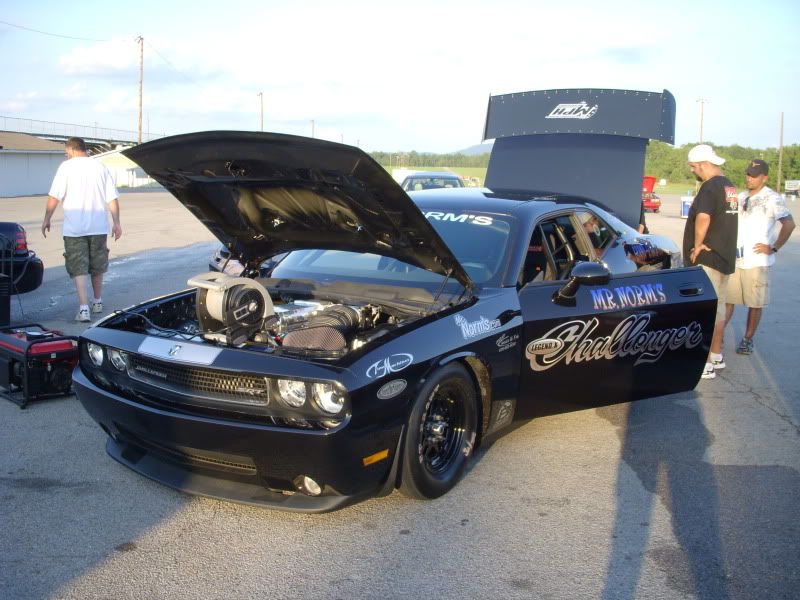 Tim then added a 2.8H Kennel Bell twin screw supercharger and reworked the rest of the car (Dana rear end, mini tubes to accept 13″ slicks, 426 HEMI, heads cams, etc.) for the track and currently producing 1100 hp.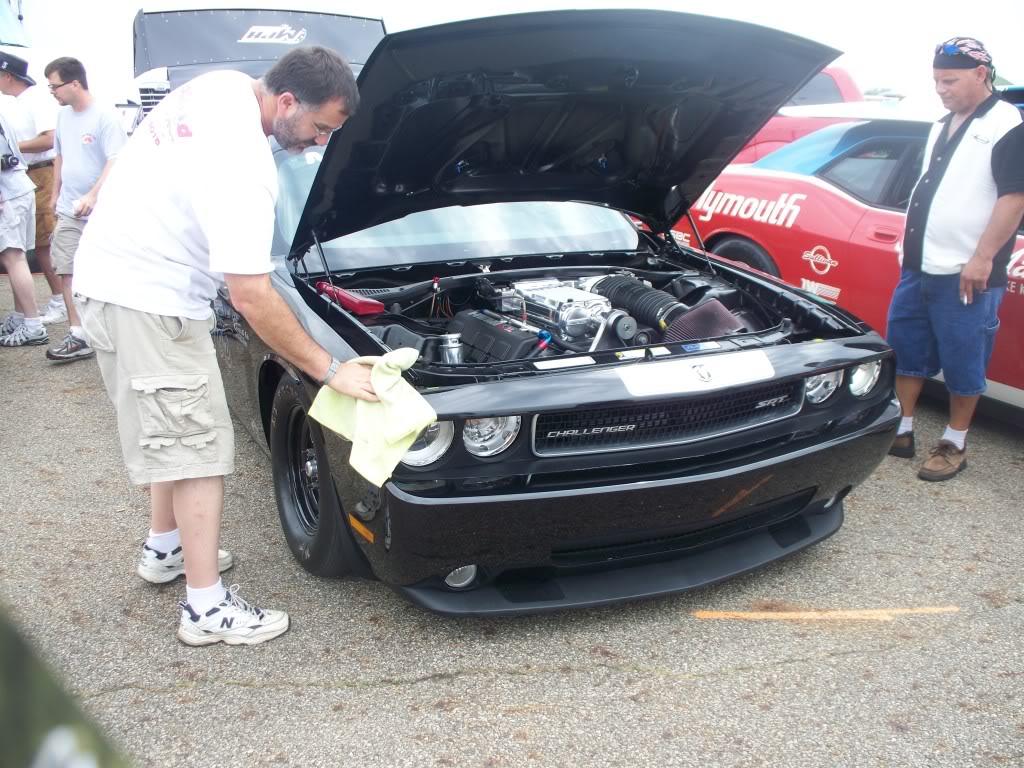 Big thanks goes out to MPH for their help with R&D and tuning of the new powerplant.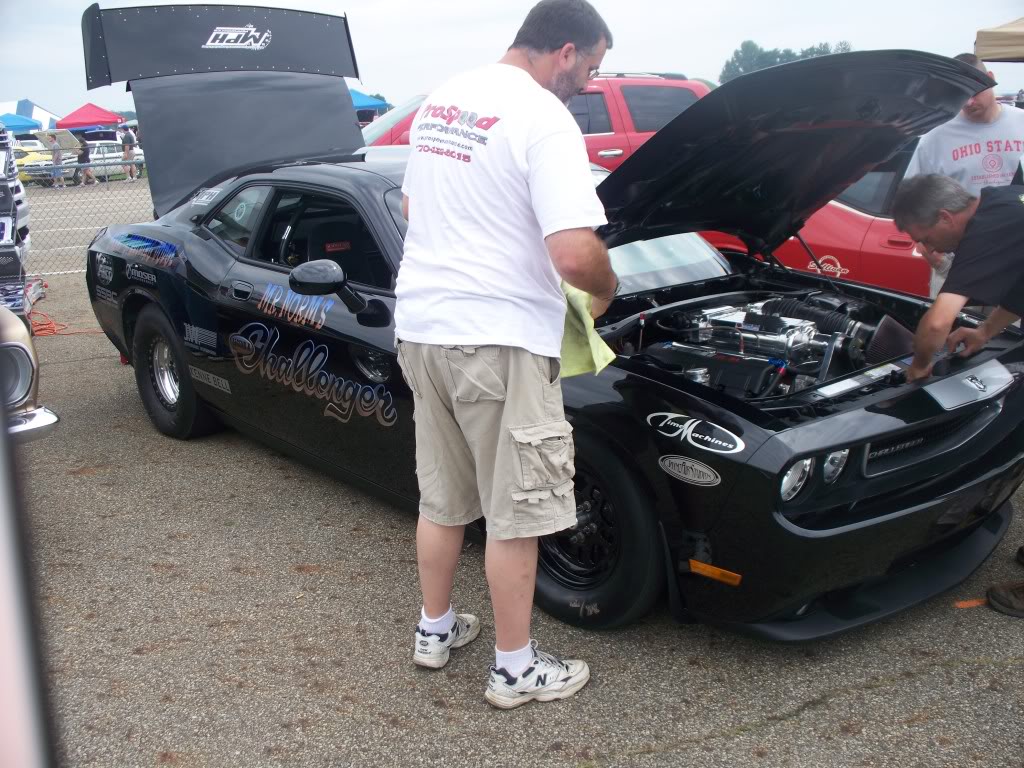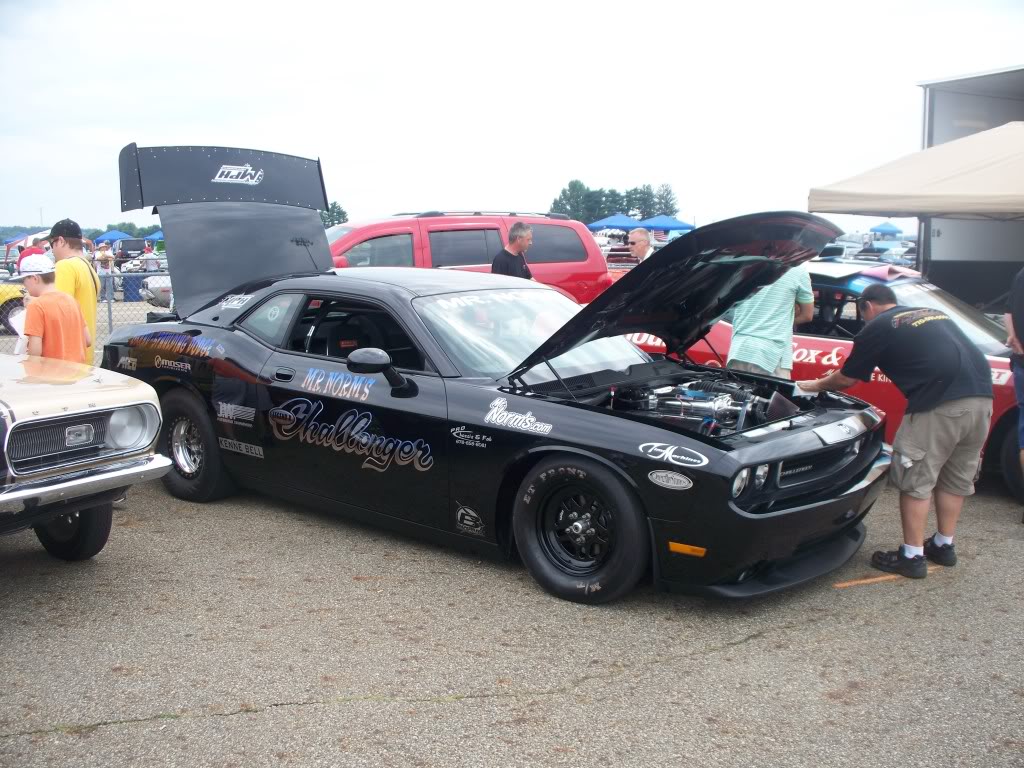 Their debut run was already at 10.34 sec at 138 mph back. So everyone knew this car has what it takes to break into single digits.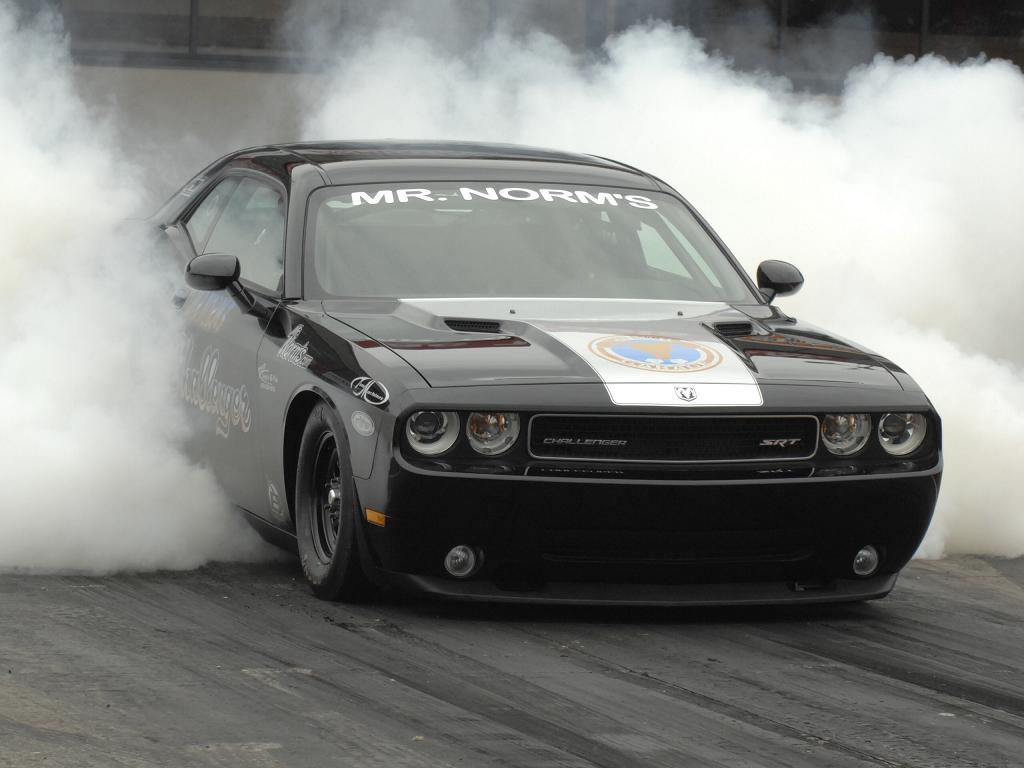 They did another run which they broke the single digit barrier running 9.705 during the 2009 Mopar Nationals.
60′ = 1.467
330′ = 4.073
1/8 mile = 6.256 @ 108.92 mph
1000′ – 8.133
1/4 mile = 9.705 @ 140.58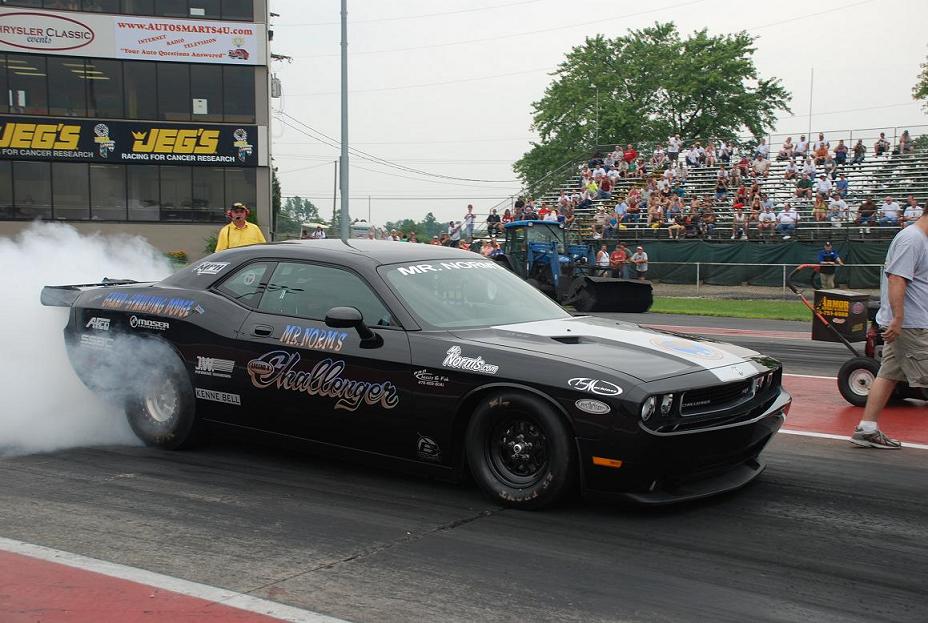 The following day, they broke their own record and set a 9.57 second pass in the quarter mile at 143 mph.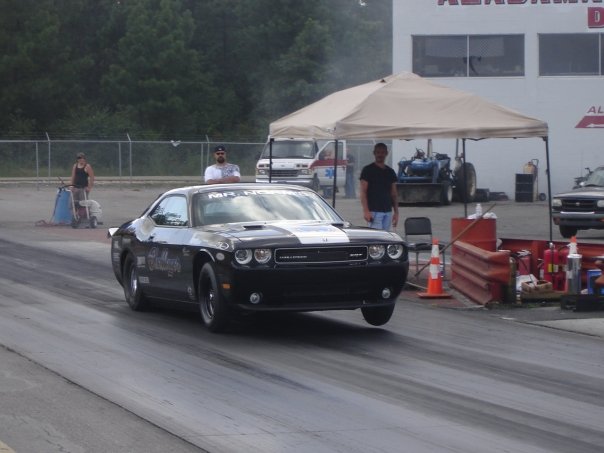 60′ 1.467
1/8 6.191
1/4 9.574
MPH 143.46
Video of the run.

They set the record for both the LX platform (Charger, Magnum, 300C) and the LC (new gen Challengers).
This was done back in August 2009 and they got bigger plans for 2010. In the 8s maybe? We'll see.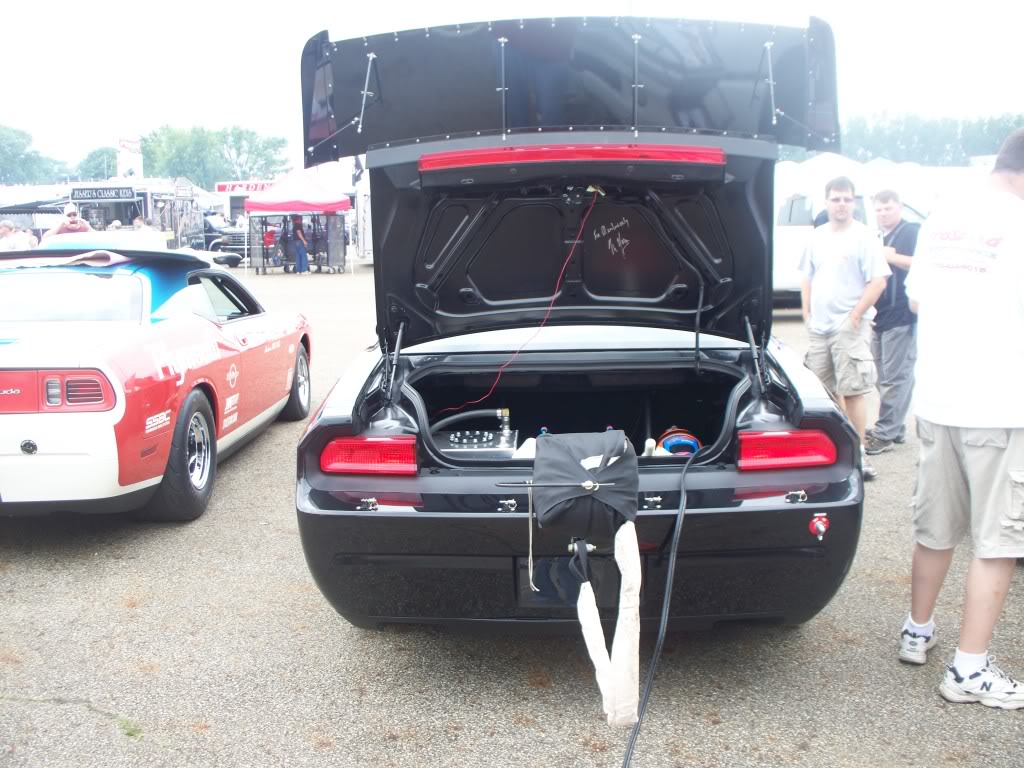 Don't let the parachute fool you as this car is still street drivable according to the builder. Now that is just some good ol American muscle. Drive it to the track, change the wheels and add the chute, do a 9 second pass, done.
Here are couple of cool videos courtesy of V8tvshow.com via youtube.
First one showcases the world record holder.

And second video is a background on who Mr. Norms Garage is.

photo sources: challengertalk, lxforums, dragzine