2012 BMW 3er sedan (F30)
BMW is about to replace their most popular series model next year as a 2012 BMW 3-series with a chassis designation of F30. Here are my renderings of the E90 replacement as posted in LEFTLANENEWS.com.
Front quarter view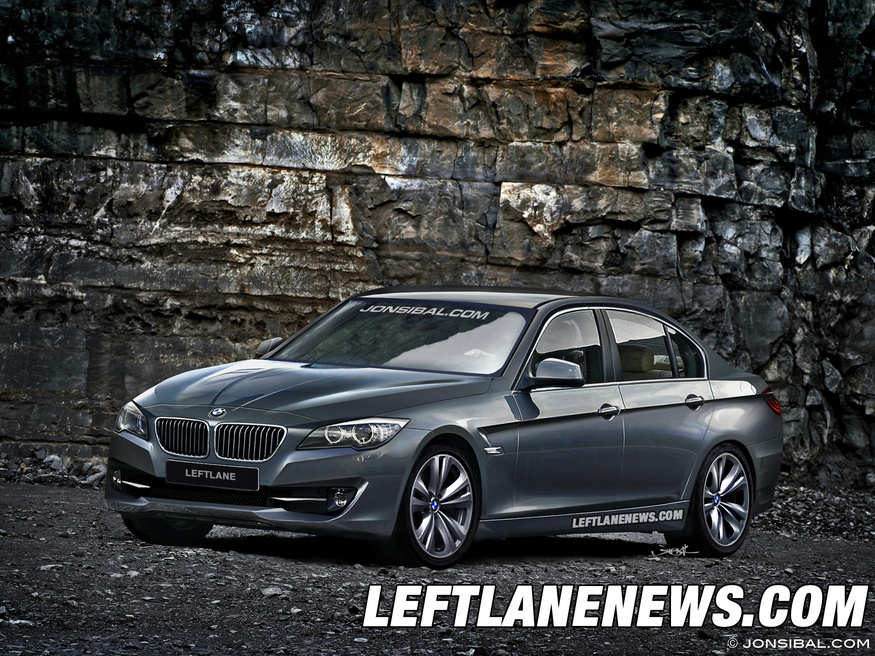 Close up shot of the front end featuring a much more meaner look with new headlight designs sunked into both corners of the front fascia.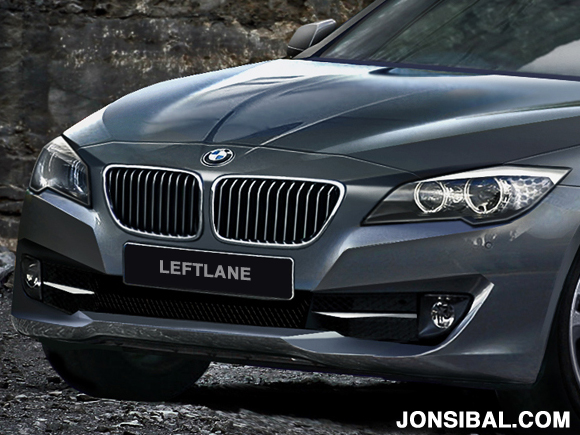 Rear quarter view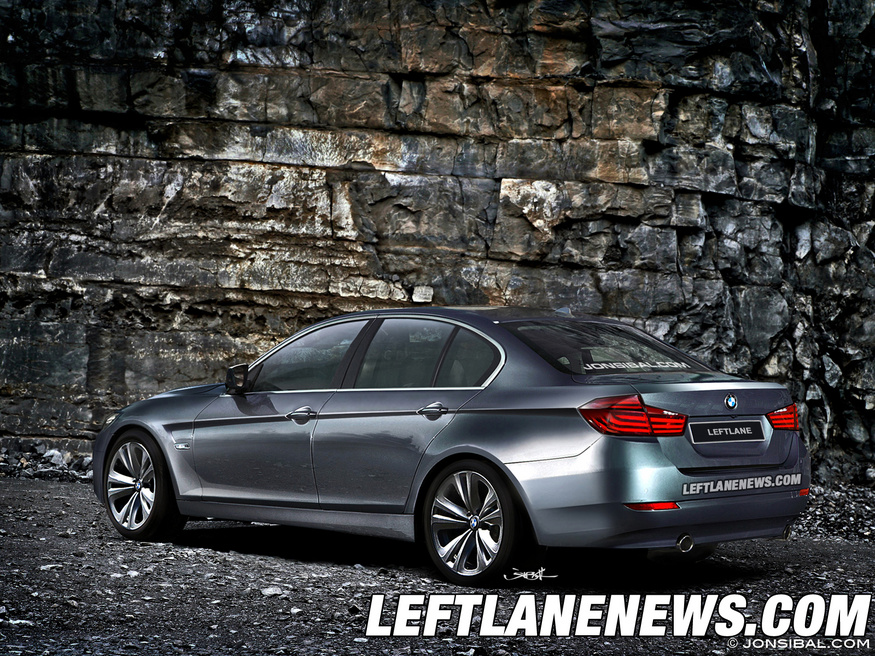 Close up shot of the rear end showing the new tailights and trunk.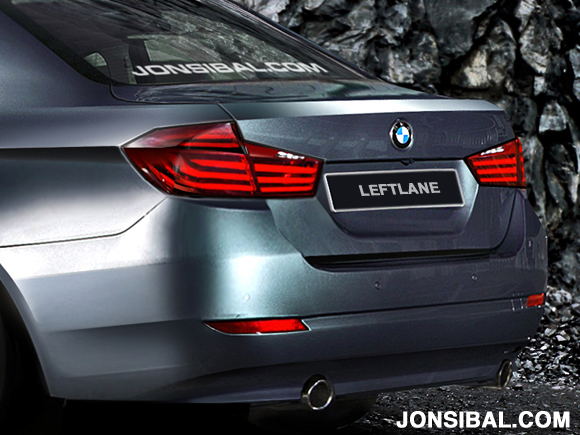 Details about the new model are still very few but here are a some features I've manage to put together.
Exterior Designs
- most sporty looking 3er yet
- more "evolutionary" than revolutionary
- sharper angles all around
- the new upcoming X3 is the key to some of the detail and direction
Powerplant:
- Expect to see 4 and 6-cylinder engines both petrol and diesel and even a hybrid version
-There is a rumor that a new direct injected, Turbocharged 3-cylinder engine with excellent CO2 output will also make it to the new 3er not as a base moel or entry level.
Here's a comparison between the F30 vs F10.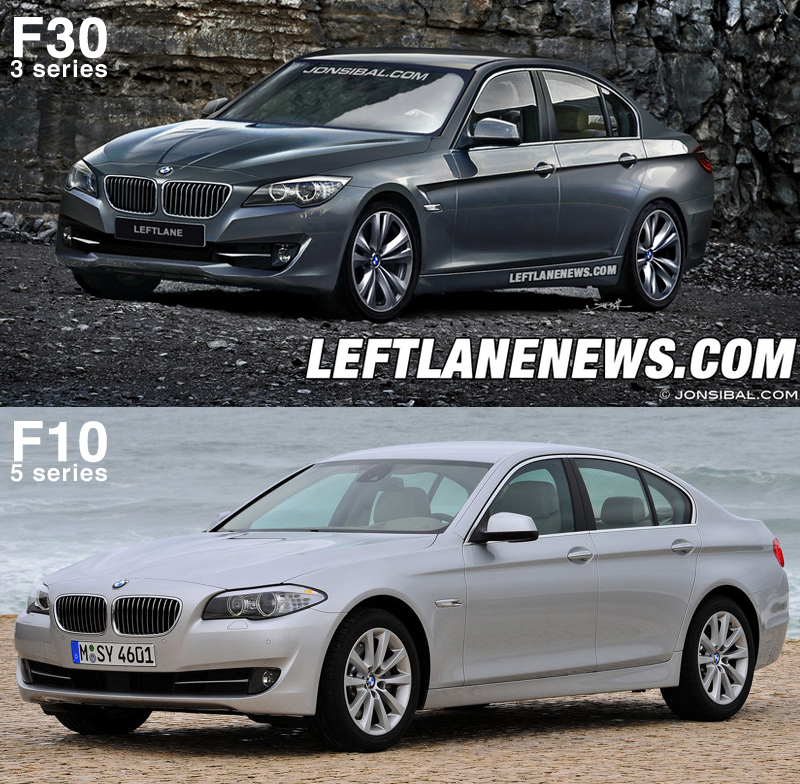 Headlight design, area surrounding the headlight, kidney grills, bumper especially the lower part is totally different from the F10 5er.
Take note of the upper character line of the F30 has a more aggressive rake compared to the relatively horizontal angle of the F10 character line. It also features a "hook" towards the front of it before it meets the side markers.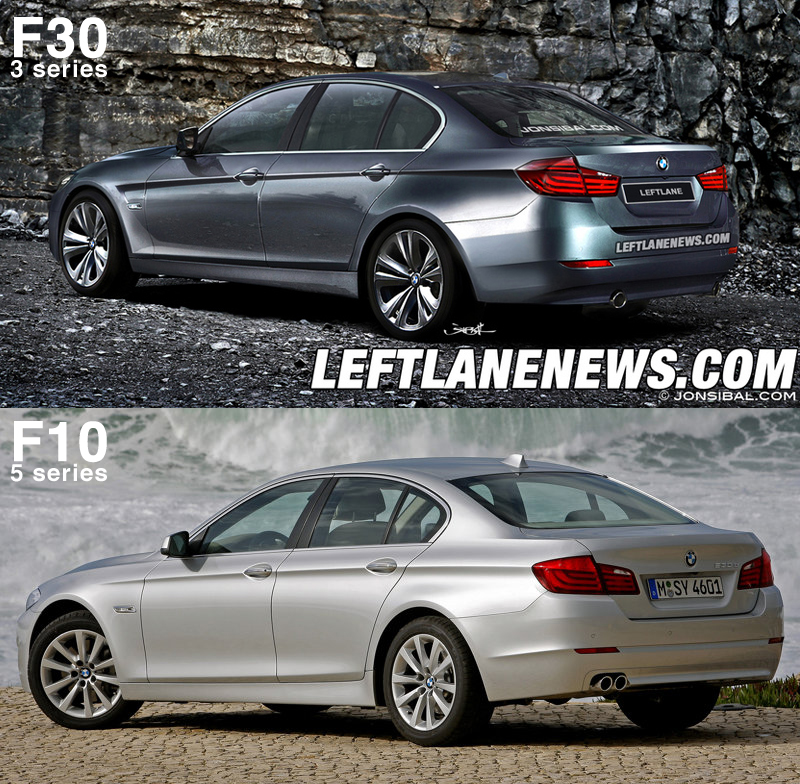 The shape of the F30 tailights are different than the F10 as well as the lic. plate surrounds section. The F30 also has a more defined lower indented character line compared to the F10 which is barely there.

The 2012 BMW 3er sedan (F30) will make its debut in November 2011, prior to World premiere @ Geneva with a possible launch for the Touring in Leipzig the following month.
To read the full article, goto LEFTLANENEWS.com