Panamera Racecar
When Porsche unveiled their super controversial Panamera, the initial impressions were mixed. If it's not the extra set of doors, it's the oddly shaped hatch that has the enthusiasts up in arms.
But regardless of the opposition, we can all agree that it is not a surprise to see Porsche racing and N.Technology leads this thought. They have extensive motorsport background in building and managing racecars from touring, rally and GT cars.
They are renewing their long tradition of race engineering production leading to the building of the very first Panamera racecar.
Back in February 2010, N.Technology chose the Porsche Panamera S as a result of their research and analysis of the present and future motorsport scenario on a commercial, technical sporting and regulations point of view as posted in their site.
Here's the first sketch of the Panamera S racecar showing the body work in accordance to the Super Star series regulations.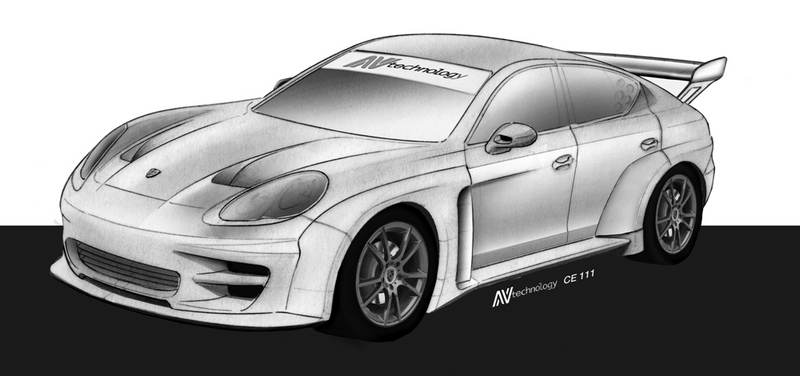 Below is the proposed livery design with sponsor logo placements.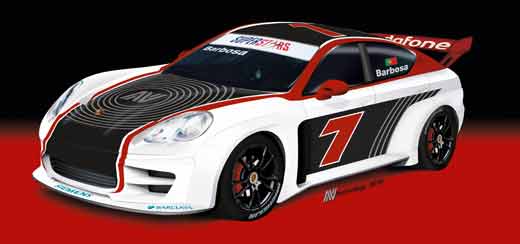 After many months of building and engineering parts for this one of a kind racecar, N.Technology successfully completed their first shakedown runs last month.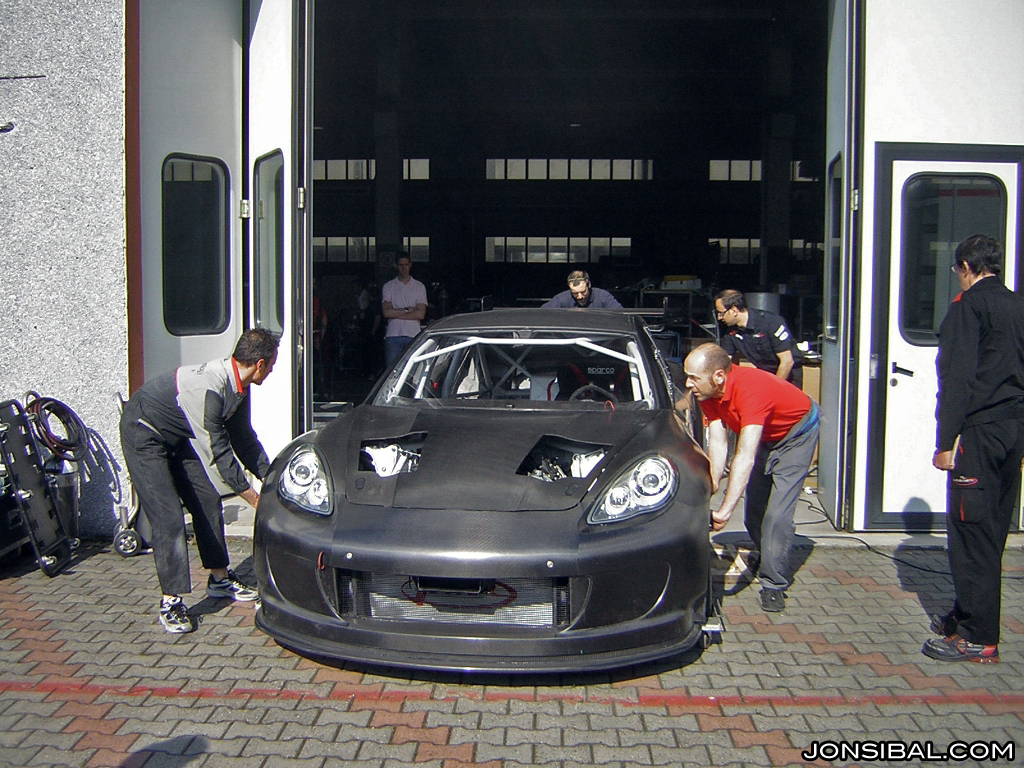 The team is partnering once again with touring car legend Fabrizio Giovanardi which have been driving for them for ten years. With 8 touring car titles and 2 years in FIA World Touring Car Championship, Giorvanardi is exactly what the new racecar needed.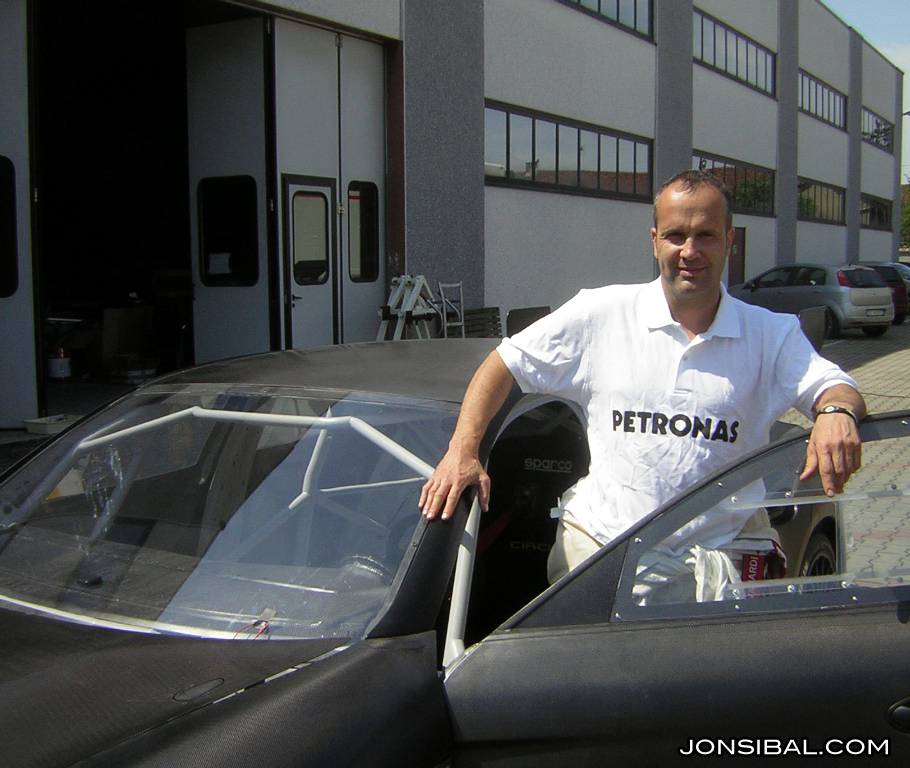 They are debuting the car in the Superstars Series series set for the Hockenheim ring in Germany on in 2 weeks – June 12-13.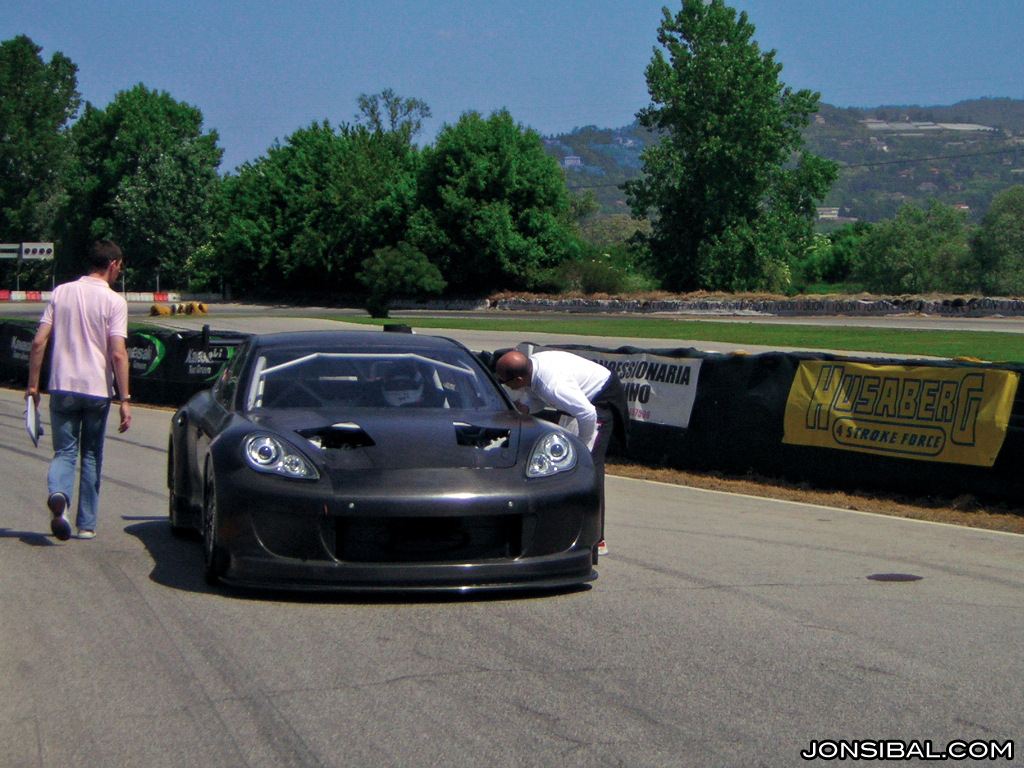 Here are the technical specs of the Panamera S racecar
Chassis: Steel frame with aluminum components
Engine: V8, front
Capacity: 4.8 litres, 4 valves per cylinders
Power: 450hp
Intake: Single throttle
Traction: Rear wheel drive
Friction: Carbon double discs diameter 184 mm
Gearbox/transmission: 6 gear sequential, self locking ramps and plates differential
Brakes: Front 355×35 disc, with 6 pots caliper, Rear 330×32 disc, with 4 pots caliper
Steering: Pinion and rack
Suspensions: Front double wishbone with 3 ways adjustable dampers, rear four rods multilink with 3 ways adjustable dampers
Wheels: Magnesium wheels 10,5×18
Tires: Michelin 27/68-18
Aerodynamics: Front splitter, front and rear widened fenders, Rear wing (single supplier of the same element for all cars)
Weight: 1,320kg
For more info, goto N.technology.it
Related Images: