2011 Dodge Challenger SPOTTED!
Dodge haven't released any official pictures of the 2011 Dodge Challenger but someone at MoParts have posted the first pics of the new updated model.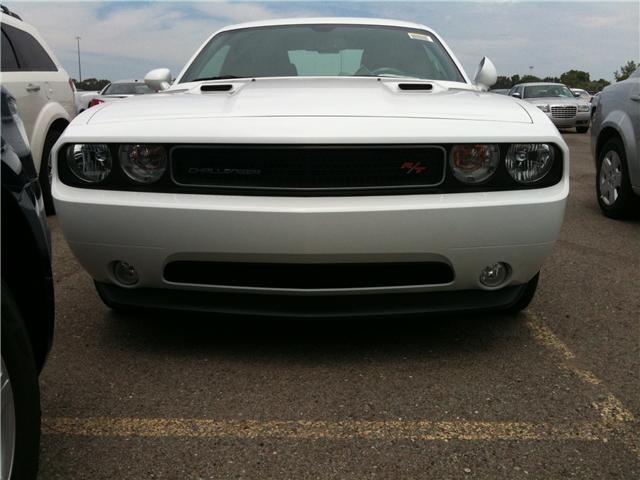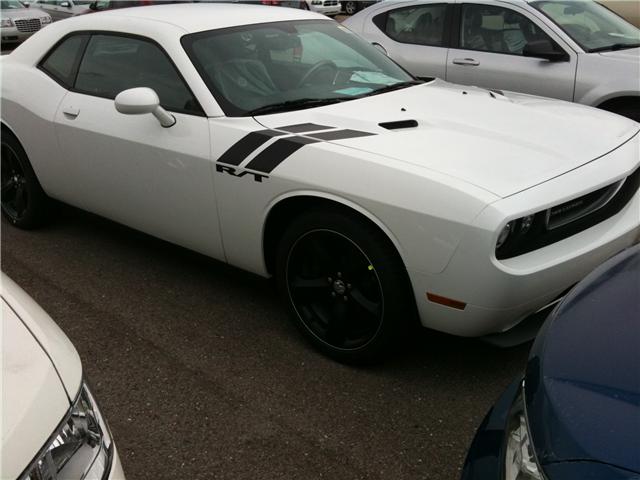 New 5-spoke wheel design.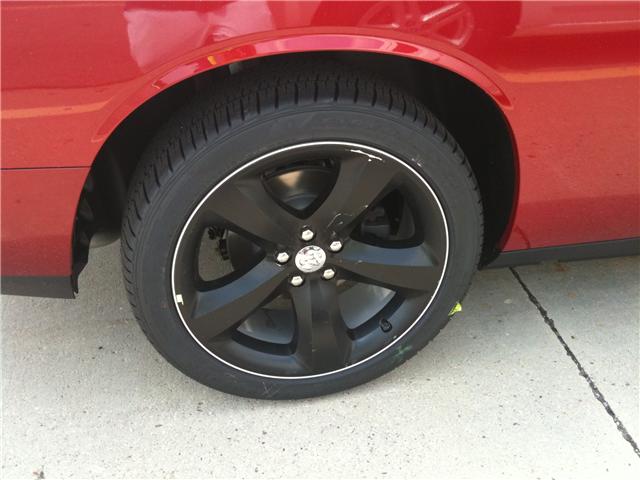 photo source: MoParts
The model captured here is a 2011 Challenger "R/T". I understand that not everyone will catch the difference right away unless you are familiar with the details of the current model. So here's a comparison between the 2008-2010 Challenger vs the 2011 Challenger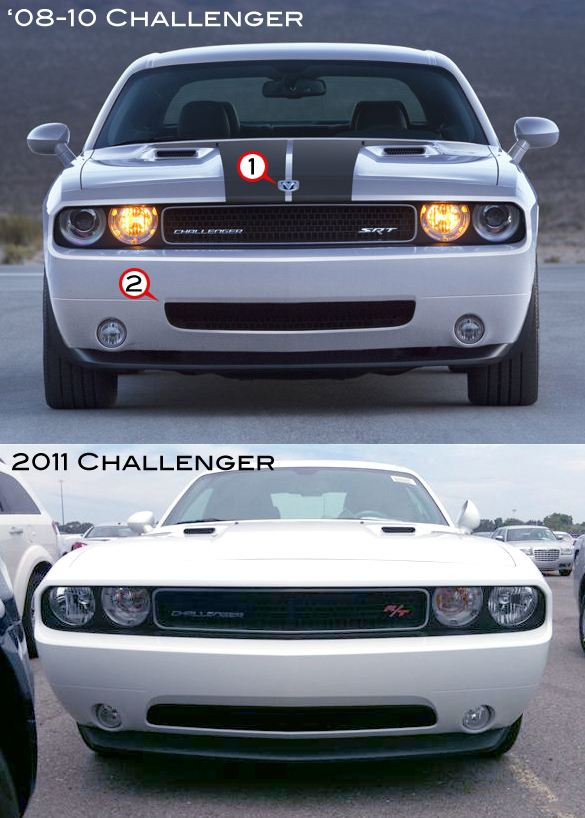 Differences:
1. 2011 doesn't have the "RAM Head" Dodge logo consistent with the recent reports of Dodge dropping the ram head badging in these models.
2. 2011 front bumper air intake have been redesigned featuring a frown-like shape.

Door Handles are also different and looks much cleaner. It was said to be feature compatibility with the new "Passive Entry System" that will allow the owner to enter the car without actually unlocking it. The system receives a transmitted signal from a key fob that if the owner comes within range of the car activates and unlocks the door.
Other than these few minor exterior differences, everything else looks about the same as the earlier model.

More 2011 Challenger engine changes:
-The SRT8 Model will receive a new 6.4 HEMI V8 engine featuring MDS and putting out 480bhp, 460 lb-ft of torque.
- The R/T Models remains the same.
- The SE will receive Pentastar 3.6 V6 engine is rumored to be putting out 280-300bhp.
The updated engines were said to keep pace with the Mustang and Camaros.
Reports that the interior of the new 2011 model will be redesigned giving hints to what the interior of the 2011 Dodge CHARGER might be.
2011 Dodge Challenger prices according to NADAguides
SRT8 starts at $43,100 – (less expensive than the $43,680 2010 model)
R/T and R/T Classic starts at $32,770 (up from 2010 price of $31,610)
SE starts at $25,305 up from $23,695
I'm guessing the official Press release from Chrysler is just around the corner with all these info popping up everywhere.
photo source: MoParts