Ferrari 458 GT
This will be the last year the Ferrari F430 GT will be used in the ALMS. The RISI Competizione, one of two teams using this car, is actually doing a great job at the moment taking 1st place at the last race in Utah.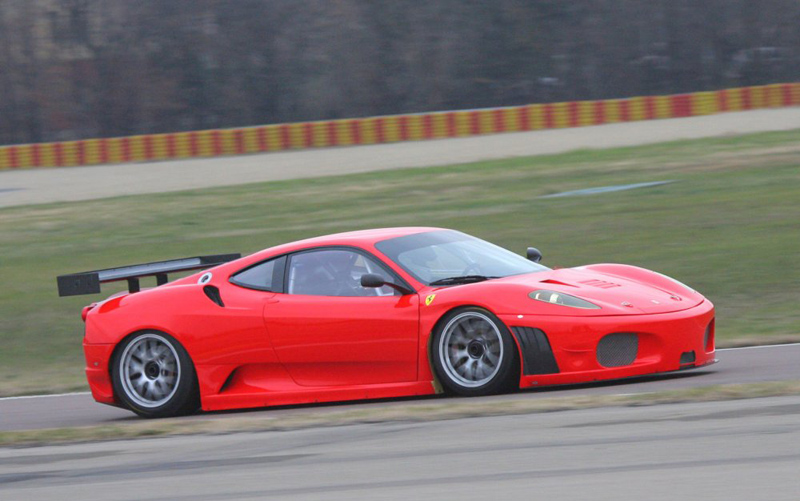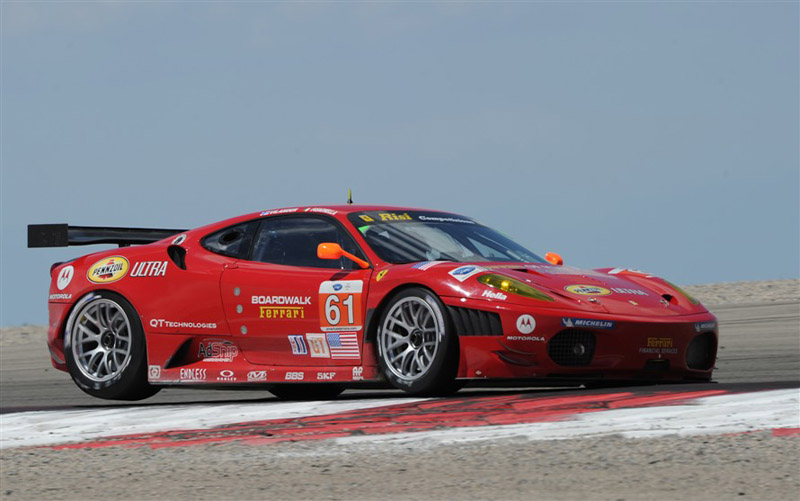 But come next year, we'll hope to see the new Ferrari 458 Italia "GT" as the replacement for the F430 GT. The idea of a 458 GT racecar is something that I've always wanted to render but never got a chance due to work and other projects.
After seeing the car in person in Barret-Jackson and once again in Cars&Coffee, I felt inspired again to look into illustrating the 458 GT.
Here are some pics that my buddy Albert took of Peter's Ferrari 458 Italia.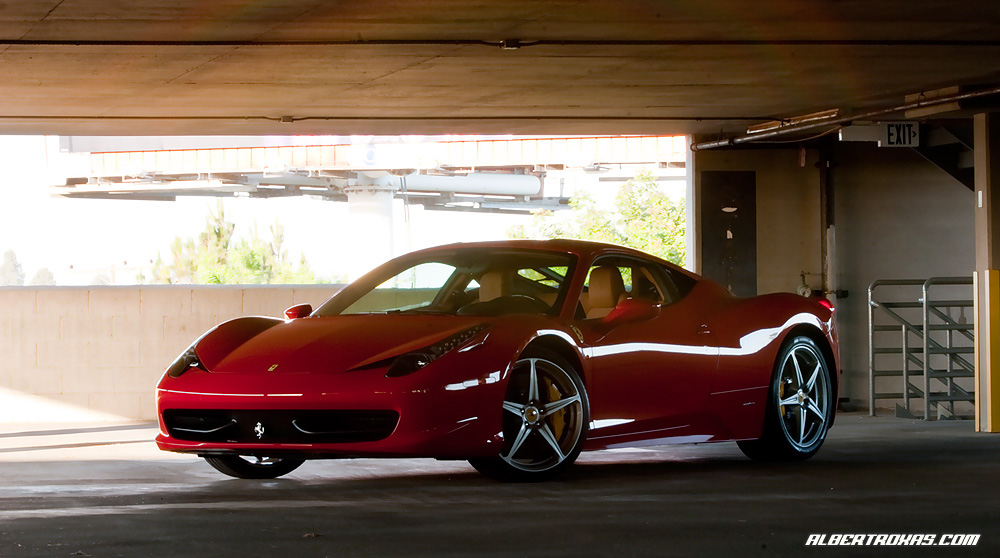 This is the very first 458 Italia I've seen up close and in person. I was told that this was possibly the first 458 Italia delivered here in So.Cal.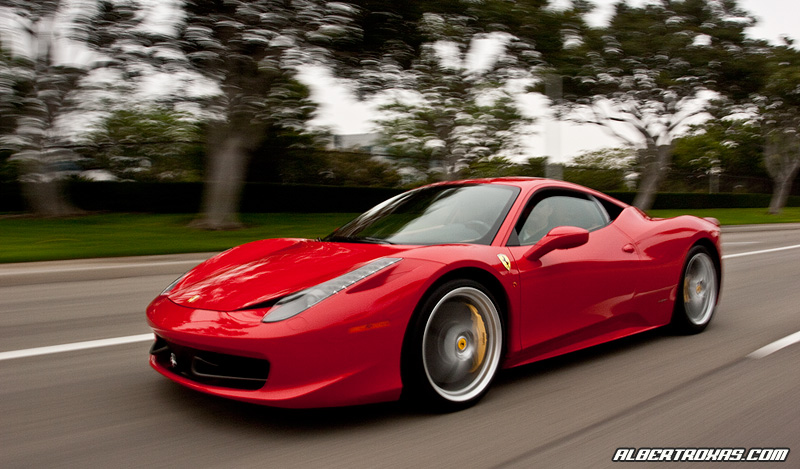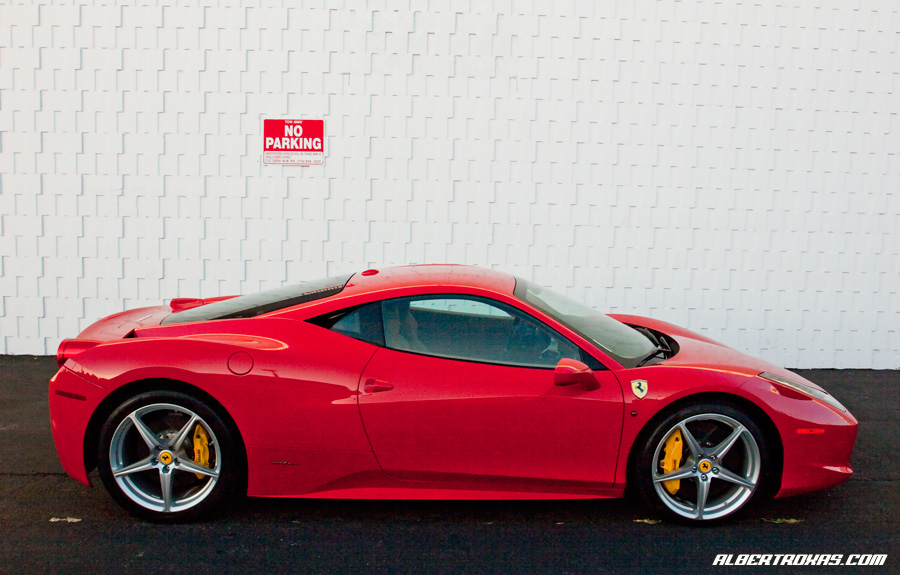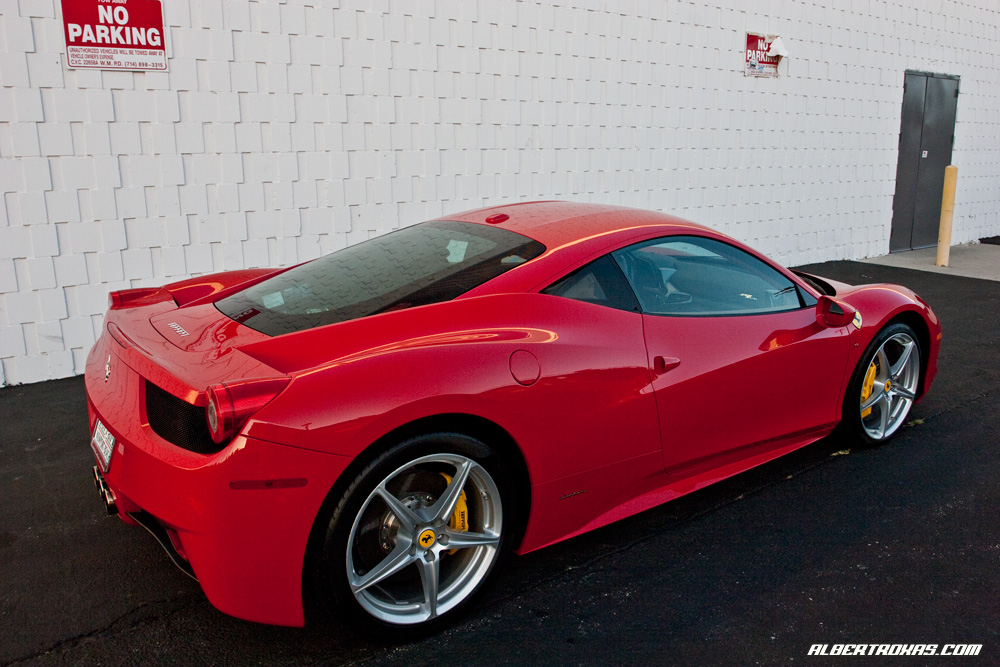 All I can say is that it's certainly better in the flesh. Love those fenders!
So with the recent release of the 458 Challenge, I thought I'll have a go at the 458 GT racecar version. I thought create one with and without decals.
So here is my rendering of the 458 GT before the sponsor decals were applied…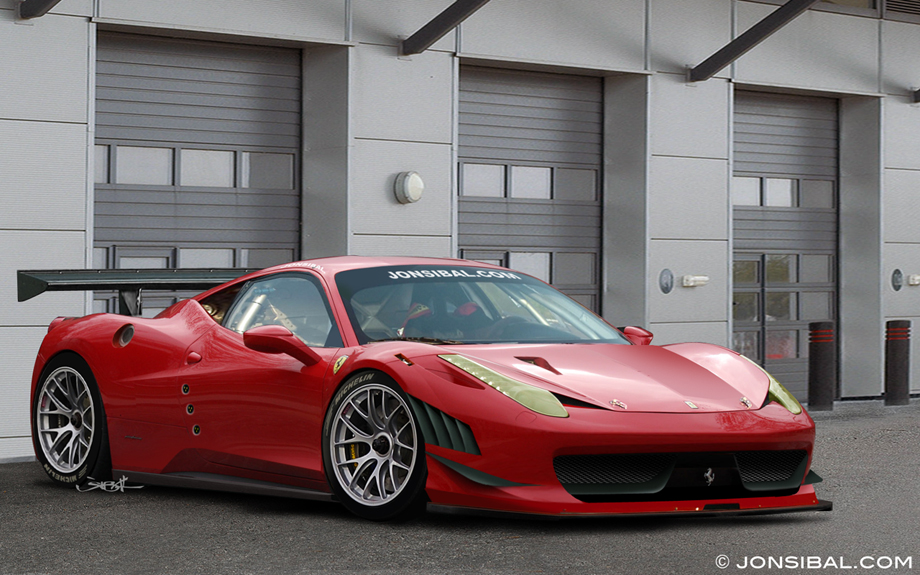 And a version of what it might look like as a RISI Competizione 458 GT racecar.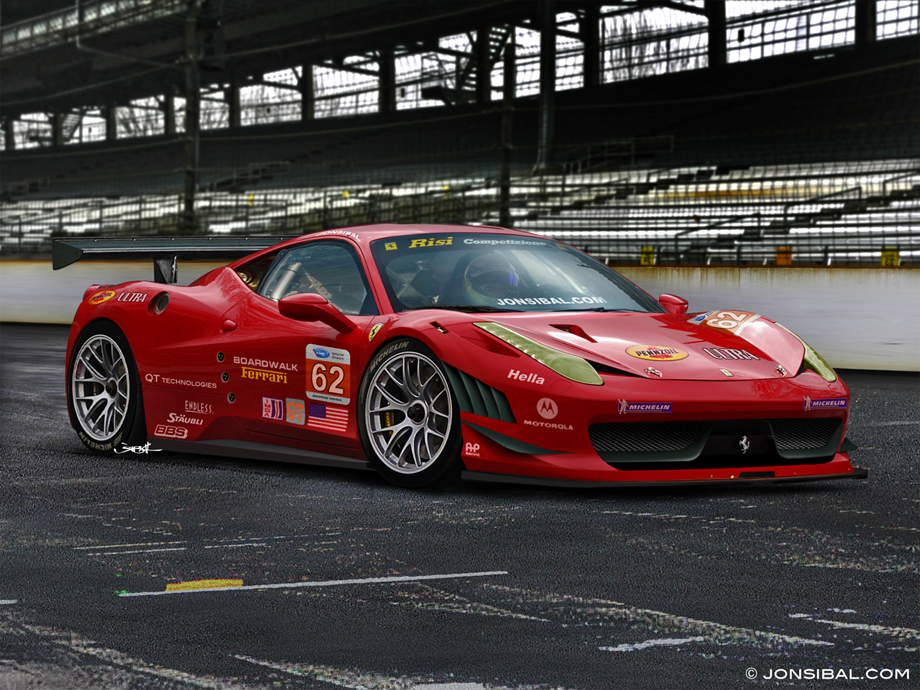 Click HERE for HI-RES
This was a quickie so please excuse some of the roughness. I basically just used the current F430 GT for some ideas for the 458 GT. I also widened the fenders but it's subtle so not sure if anyone will notice. Gave it the racecar stance, race wheels, race interior and other details to make it somewhat convincing. Hope you guys like it.