Panamera S Racecar – UPDATE
Back in June 3rd, we posted the first images sent to us by N.technology of the very first Porsche Panamera racecar. It was just a shot of the front of the racecar. We then followed that up in June 21st with a few more shots of the race car in the same matte black finish still missing livery as they continue to do more test runs.
And yesterday, we received couple of new images from N.technology along with a press release of their completed Panamera S racecar.
N.Technology Press Release.
N.TECHNOLOGY: CELEBRATING 20 YEARS IN MOTORSPORT WITH THE START OF A NEW PROJECT

The Audromo del Mugello will host the racing debut of the Porsche Panamera S, the latest car by N. Technology. A tradition of 20 years is renewed and celebrated with a special livery on the new car.

The N.Technology story begun in 1991 with successes celebrated over the past 20 years, collecting 29 titles on track and seven in rallies between European and National Championships (in Italy and Spain).
With touring cars, N. Technology raced in 462 rounds scoring 148 wins, 138 second places, 109 third places, 100 pole positions and 113 fastest laps.

Some of the greatest contemporary drivers have taken to the wheel of N. Technology cars: Felipe Massa, Giancarlo Fisichella, Gabriele Tarquini, Nicola Larini, Gianni Morbidelli, Yvan Muller, Augusto Farfus Jr, James Thompson and last but not least Fabrizio Giovanardi.

After completing the initial development of the car, FabrizioGiovanardi – the most victorious driver in the story of N. Technology – will be tasked with debuting the Porsche Panamera S in the Superstars Series. The Italian driver will have to challenge the major brands in the world automotive market: Audi, BMW, Cadillac, Chevrolet, Chrysler, Jaguar, Maserati, Mercedes Benz.

The weekend in Mugello will begin with two Free Practice sessions on Friday (at 9.00 and 14.00) and will continue on Saturday with Qualifying (12.20) and on Sunday with two races (at 10.10 and 15.20) of 25 minutes each.
UPDATE: More pics from Mugello track.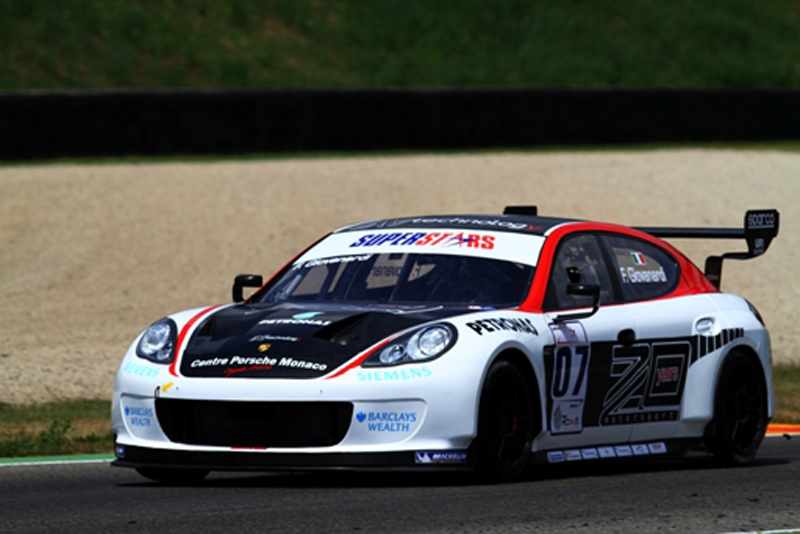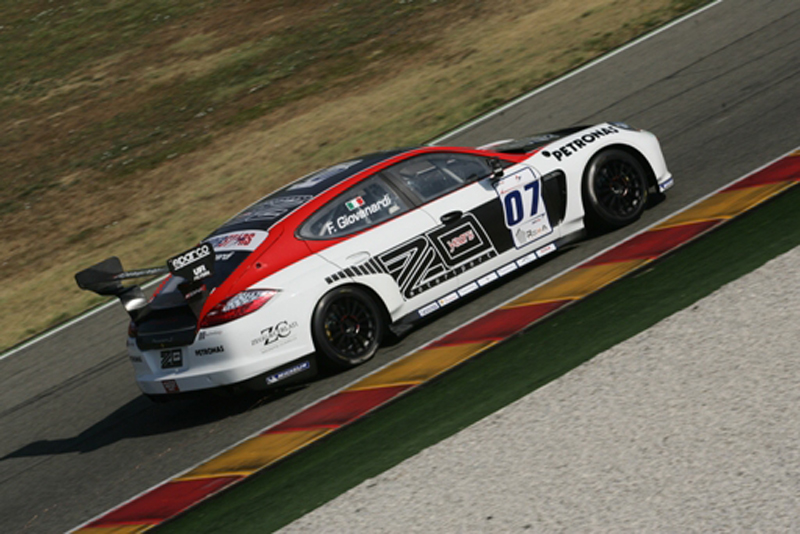 Superstars debut for the latest car by N. Technology, the Porsche Panamera S, racing for the first together with its competitors during the free practice of today.
Fabrizio Giovanardi has been immediately competitive, scoring the fifth time of the day.
Tomorrow qualifying session starting from 12.20.

Campionato Italiano Superstars
Autodromo del Mugello (Italy)
Free Practice – Top 10
1. Cappellari (Bmw M3 Coupe) 2'00.135
2. Morbidelli (Bmw M3 Coupe) 2'00.804
3. Biagi (Bmw M3 Coupe) 2'01.219
4. Gabellini (Bmw M3 Coupe) 2'01.285
5. Giovanardi (Porsche Panamera S) 2'01.316
6. Ferrara (Mercedes C63 AMG) 2'01.607
7. Sini (Mercedes C63 AMG) 2'01.614
8. Pigoli (Mercedes C63 AMG) 2'01.791
9. Montanari (Bmw M3) 2'02.401
10. Bellini (Bmw M3) 2.03.187
Old shots of the car during shakedown runs.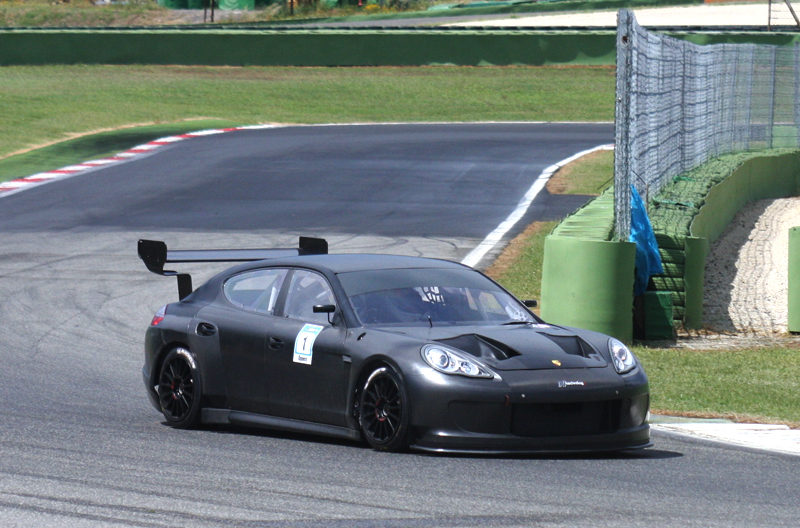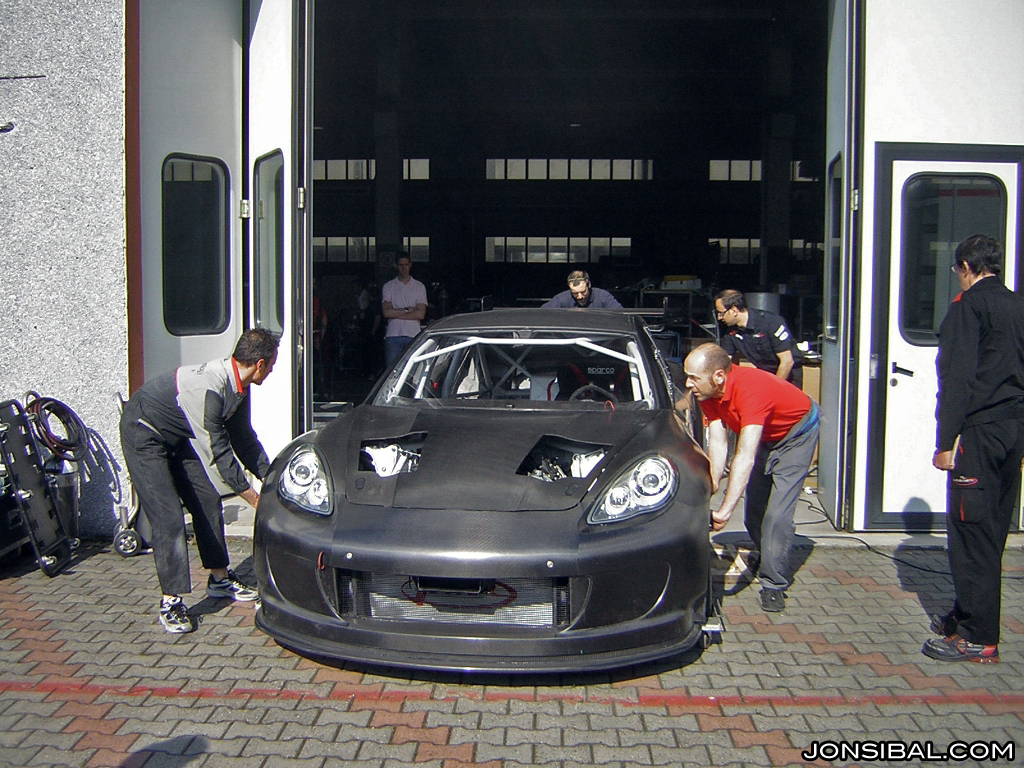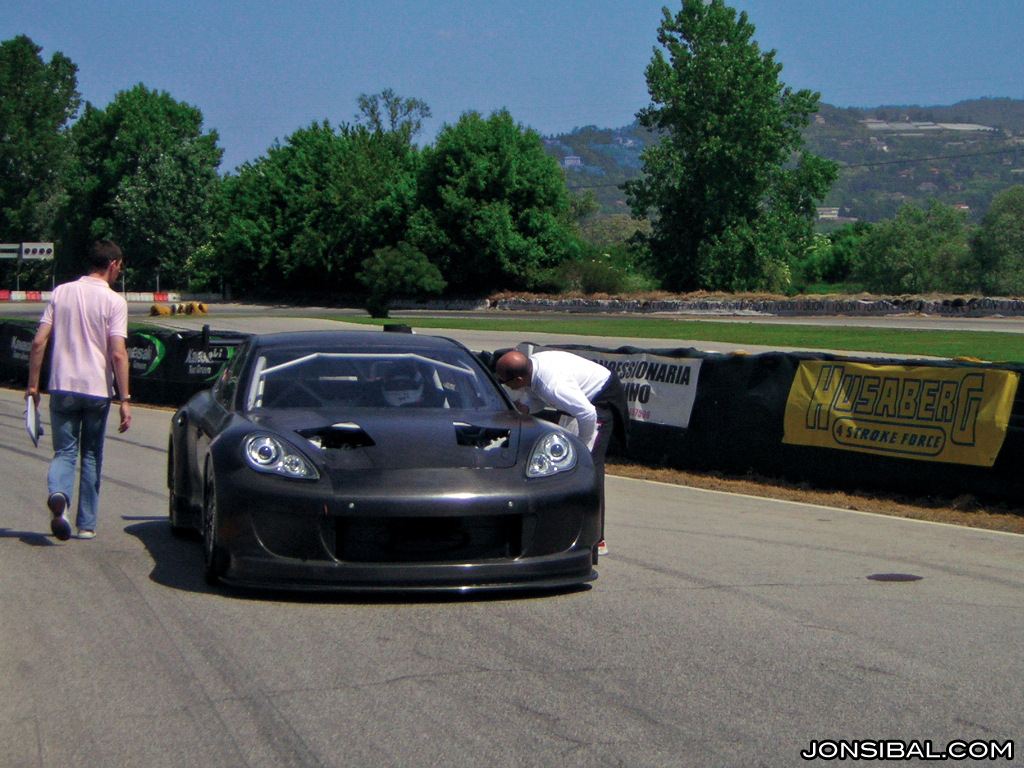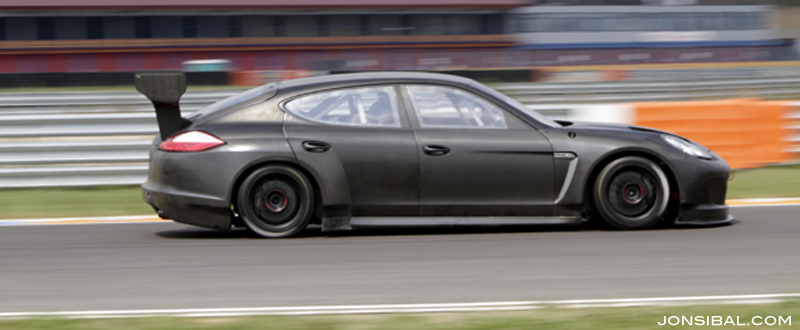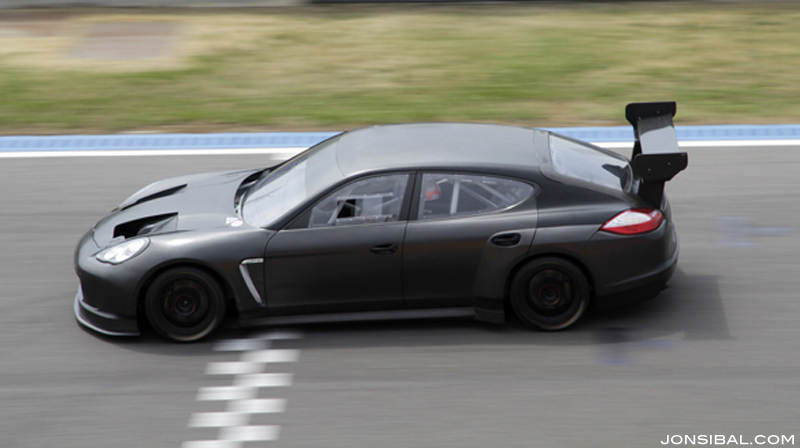 Technical specs of the N.Technology Panamera S racecar
Chassis: Steel frame with aluminum components
Engine: V8, front
Capacity: 4.8 litres, 4 valves per cylinders
Power: 450hp
Intake: Single throttle
Traction: Rear wheel drive
Friction: Carbon double discs diameter 184 mm
Gearbox/transmission: 6 gear sequential, self locking ramps and plates differential
Brakes: Front 355×35 disc, with 6 pots caliper, Rear 330×32 disc, with 4 pots caliper
Steering: Pinion and rack
Suspensions: Front double wishbone with 3 ways adjustable dampers, rear four rods multilink with 3 ways adjustable dampers
Wheels: Magnesium wheels 10,5×18
Tires: Michelin 27/68-18
Aerodynamics: Front splitter, front and rear widened fenders, Rear wing (single supplier of the same element for all cars)
Weight: 1,320kg
For more info, goto N.technology.it