SLS AMG GT3 all blinged-out
The Mercedes Benz SLS AMG GT3 is the racing version of the SLS AMG made for privateers to race under FIA GT3 regulations. View more pics HERE.
Since its world debut back in March of this year, we've only seen this car in whote color. But during the recent F1 German Grand Prix in Hockenheim, Laureus Design showed off their SLS AMG GT3 sporting major bling – an all chrome painted exterior.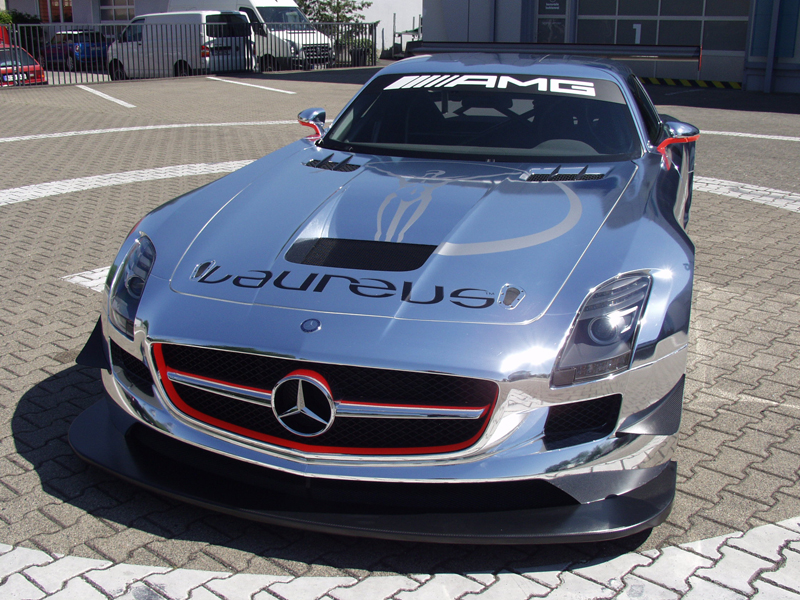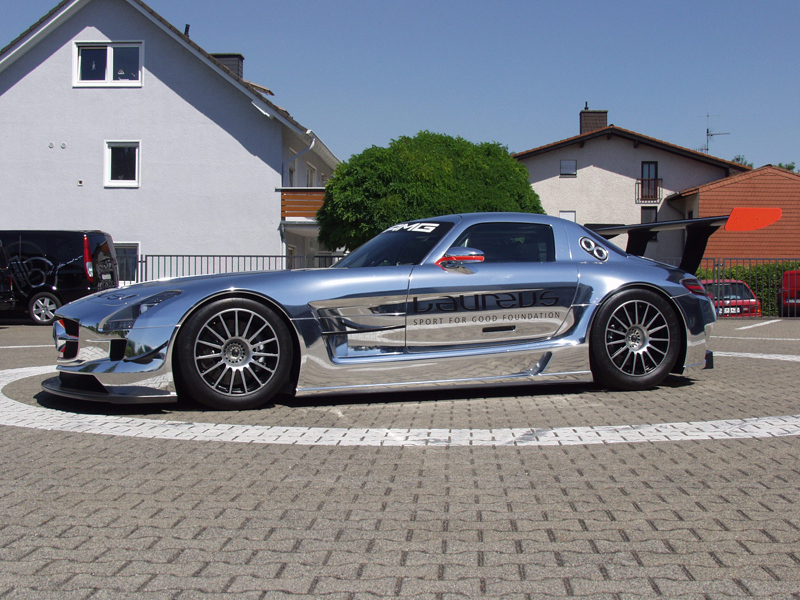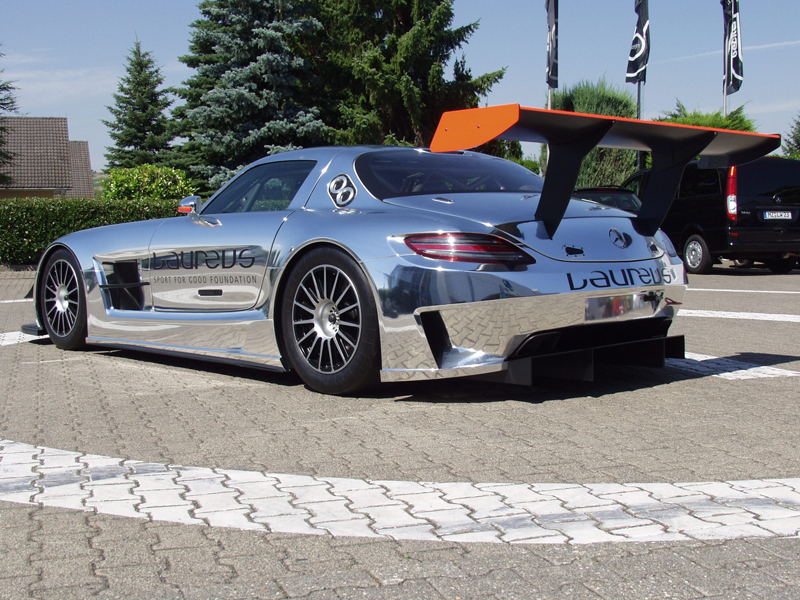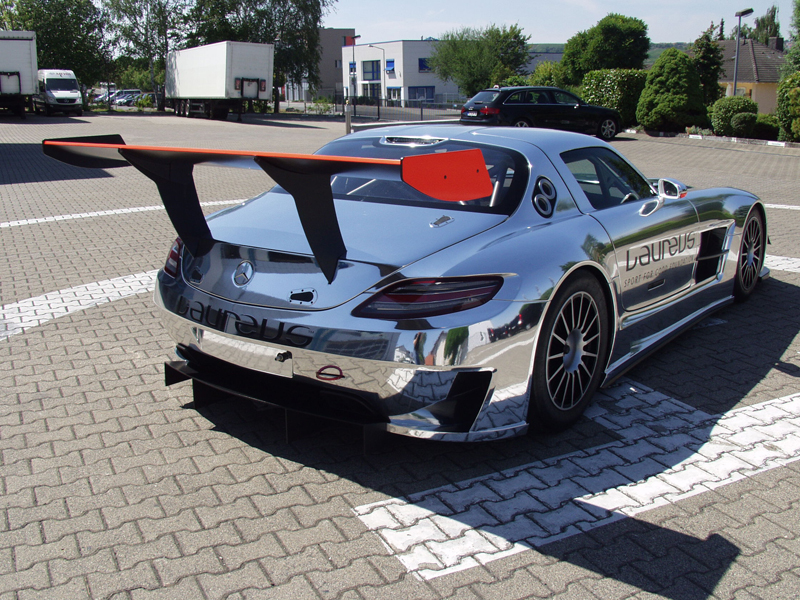 Not that the SLS AMG GT3 needed it but why not. This particluar shiny SLS AMG GT3 was used to promote Laureus.

Brief info on Laureus.
Laureus founded by Damiler and Richemont and is supported by one of their global partners Mercedes Benz is kind of like the ESPYS awarding outstanding sportsman and sportwoman of the year but with a deeper cause. Their ultimate aim is to support the work of the Laureus Sport for Good Foundation believing that sport can change the world by addressing social changes to keep kids off the streets, away from crime and juvenile delinquency, off drugs and back into schools.
For more info on Laureus, goto thier website at www.laureus.com
source: mercedes-benz-passion via autoblog.nl