flat V36
20 August 2010
One Comment
I was looking through some wheel options for the Challenger. I came across a set that might look like a good fit for what I want but was confused a lil on the specs. Bensonius to the rescue. Thanks to my good friend Benson, he clarified and explained (with pics!) some of the stuff to me. So thanks dude. This post is for you as I know you love your V36
Infinity updated their G37 with a mild facelift for the 2010 models. Tuners in Japan didn't wait too long to produce parts for it.
Here's a V36 demo car from Access Evolution. A custom shop in Japan specializing in Nissan cars.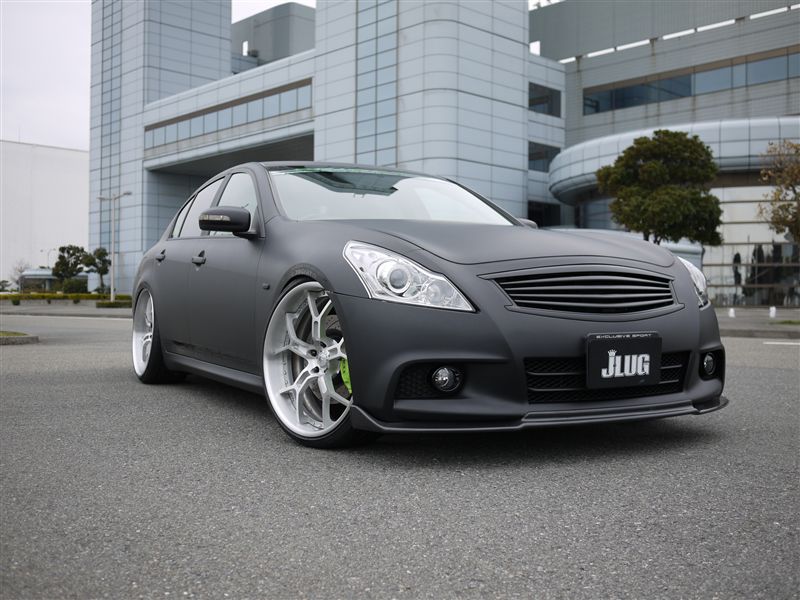 For the V36 Model, they have a full parts list under their Exclusive Sport line. In addition to their parts, they also gave the car an urban look with the matte / flat exterior finish.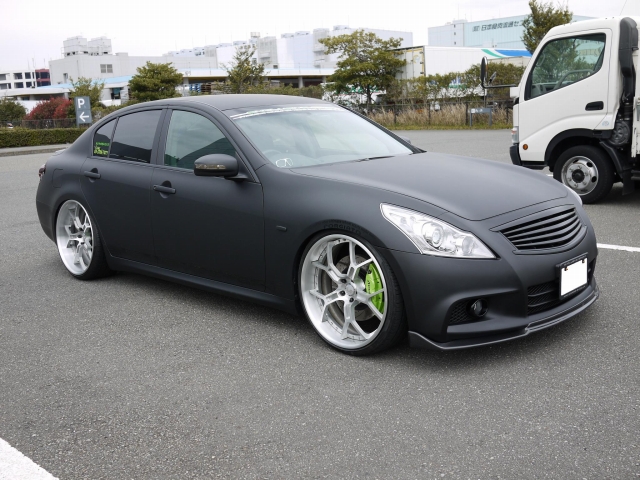 The wheels are from Forgiato. Reminds me of the BBS FI wheels but in dub style. Not so crazy about the brush finish though. Maybe a darker finish might helped?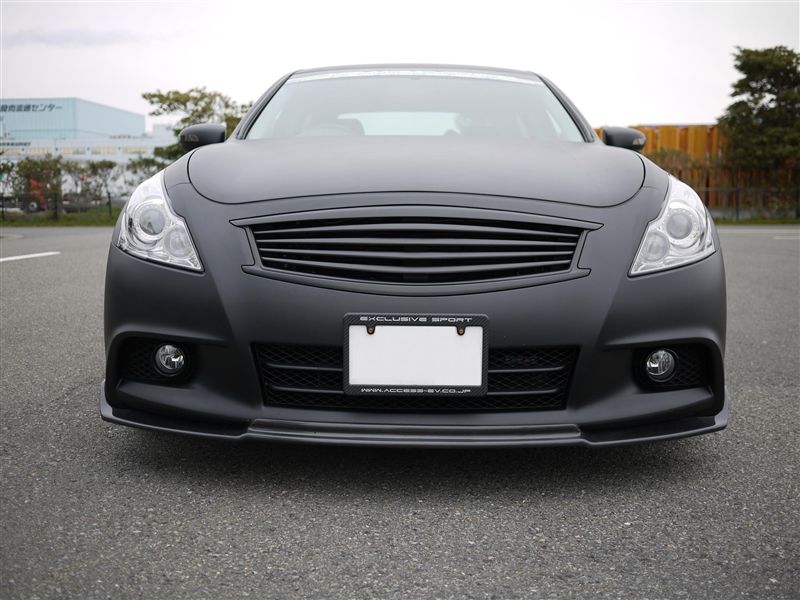 Shown here are two of three Access Evolution parts under their Exclusive Sport line.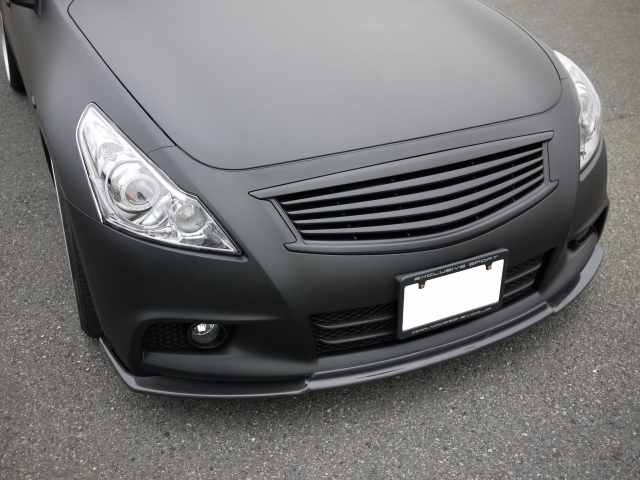 Badgeless grill and front lip spoiler.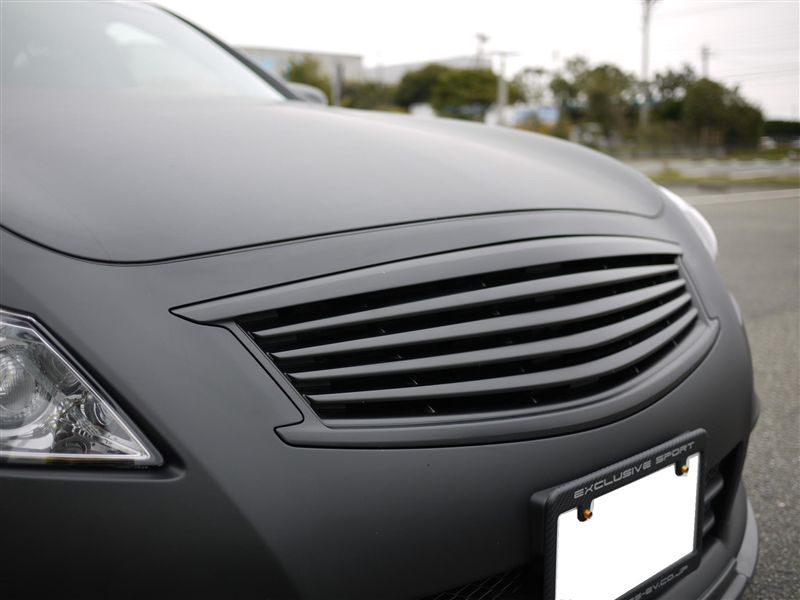 Close up of the Badgeless Grill. List price is ¥68,750 ($805)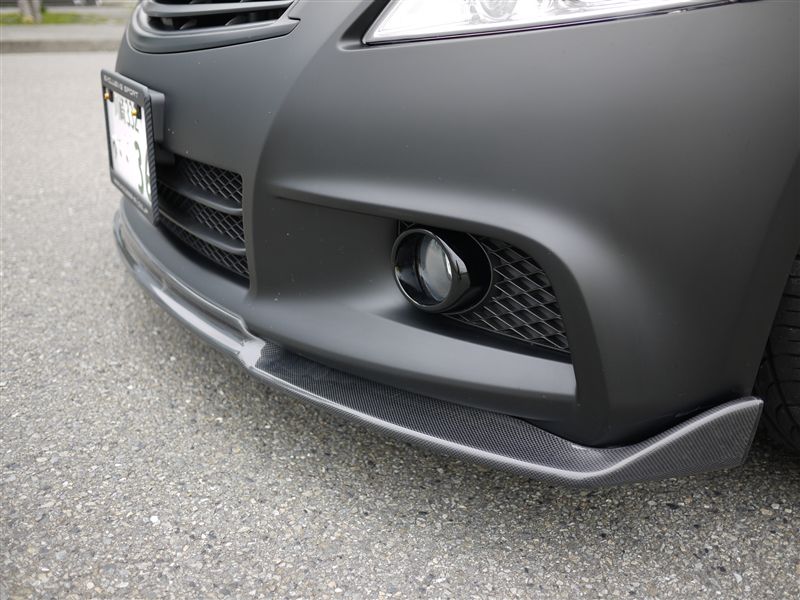 Front lip made in Carbon Fiber. Listed as ¥99,750 ($1,168)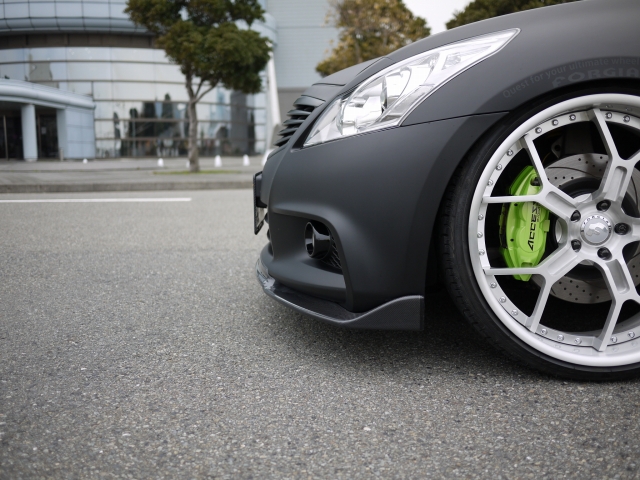 The green Access Evolution calipers is a 4-pot that clamps down on 355mm rotors in the front – ¥268,000 ($3,139). They also offer a 2-pot caliper with 320mm rotors -¥59,000 ($691).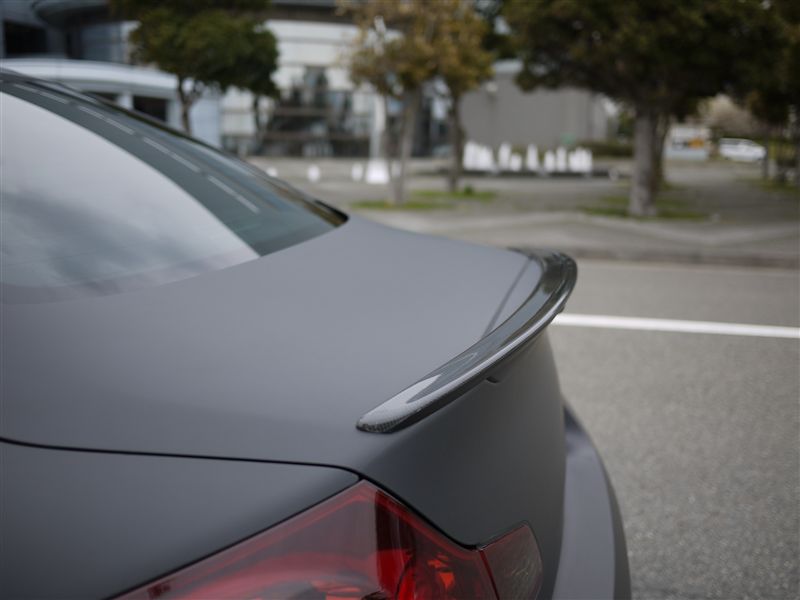 Access Evolution also makes a carbon fiber rear trunk spoiler listed as ¥52,500 ($615).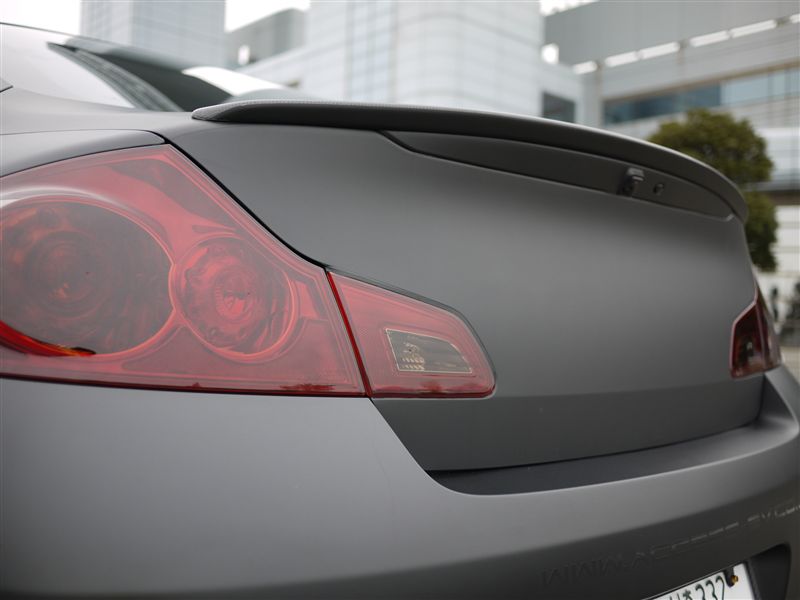 The rear spoiler also comes in FRP if CF is not your style or too expensive. Listed as ¥36,750 ($430).
For more info, goto Access Evolution.