V10-powered Z3 – built by an 18 yr. old!!?!
6 August 2010
10 Comments
Being obsessed with BMW, I've seen plenty of big motor swaps. It's nothing out of the ordinary as tuners do it all the time like Hartge, Hamann, Manhart Racing just to name a few.
The last time I saw a V12 shoe horned into a BMW Z3 Roadster was at SEMA back in the late 1990s. I think it was Breyton who built it but it was crazy how the V12 actually fit in there.
In a similar story, here's a BMW Z3 M coupe this time powered not by a V12 but by a current V10 found on E60 M5. Not that this fact alone needed any more story behind it but the built was done by a teenager!?

Denislav Shishev from Bulgaria is the kid behind this uber cool build.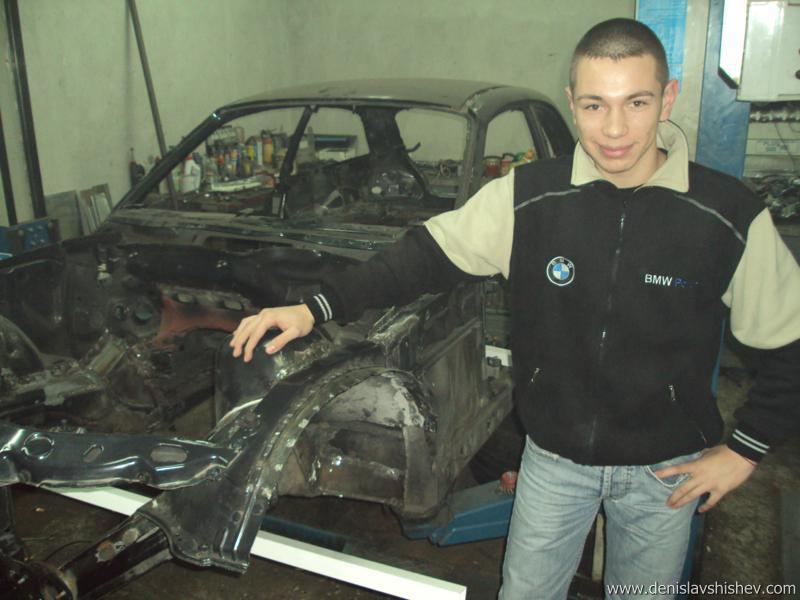 He started with this wrecked Z3 M Coupe aka shoe.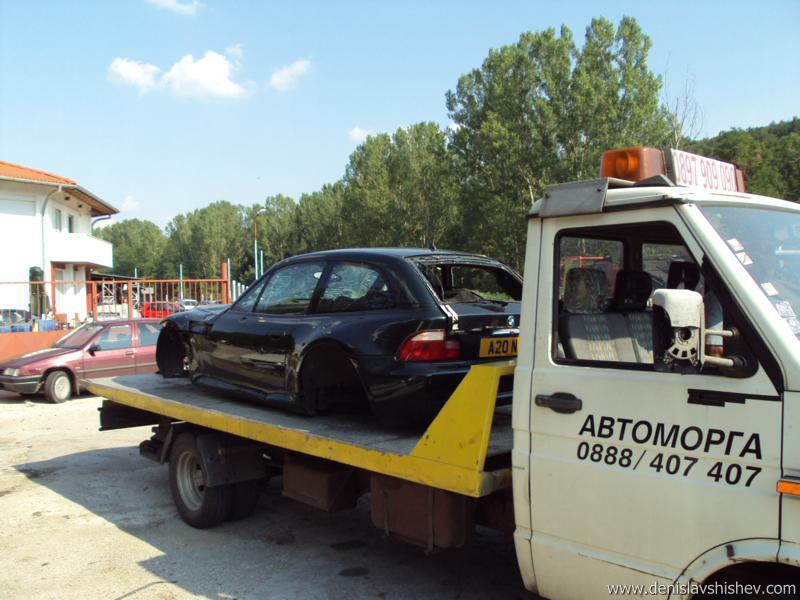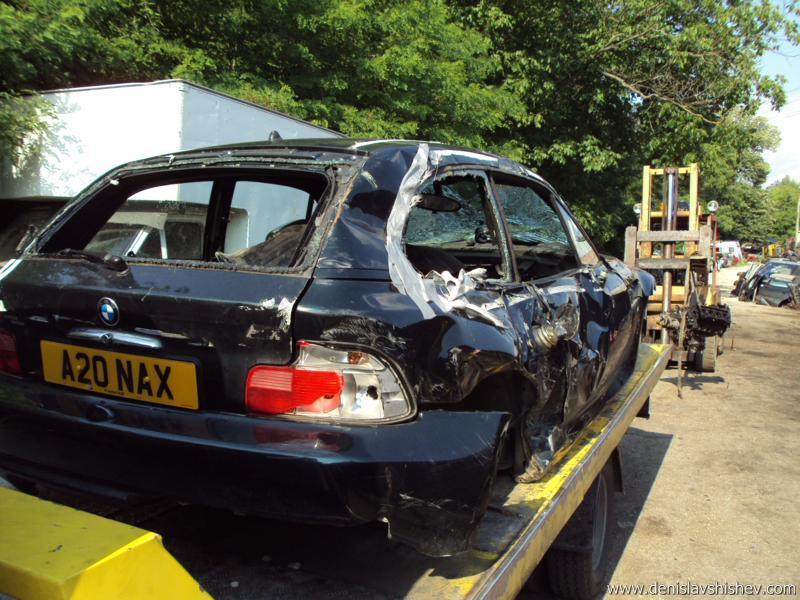 Not really in the best shape but surely much more affordable than buying a more complete running version.
With this Z3 being totalled, they started with making sure to straighten the chassis making everything square and true like factory. Lot's of work on its own but nothing a 18 yr old can't do… ok maybe nothing Denislav can't do with some help from his buddies.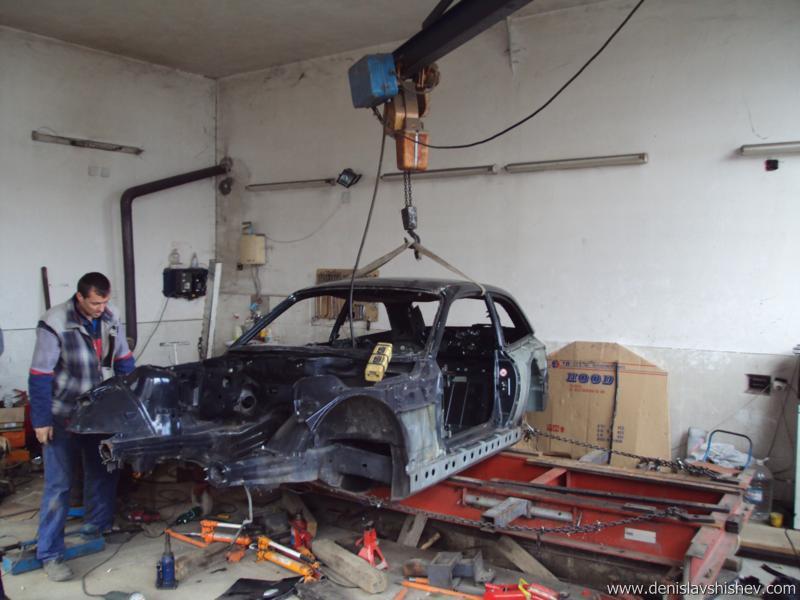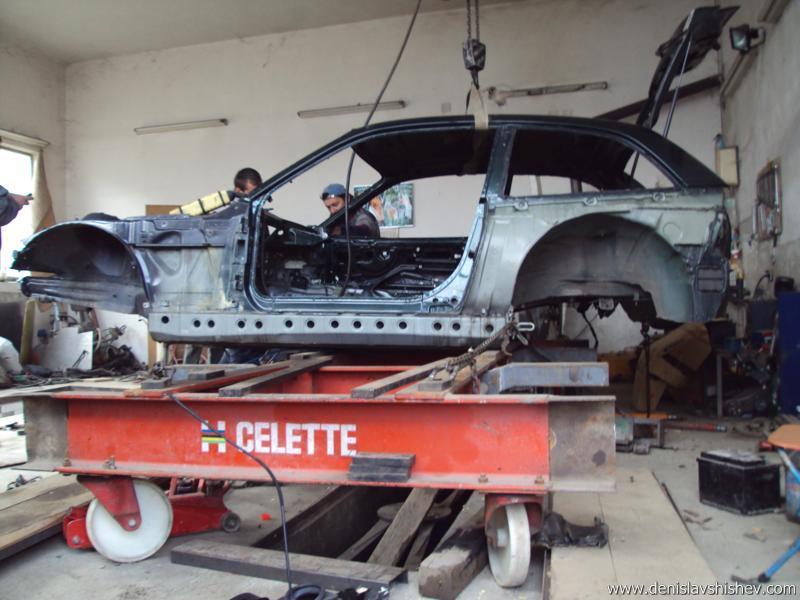 Once that was taken care of, the 5 liter V10 was hoisted onto the engine bay for motor mount fabrication.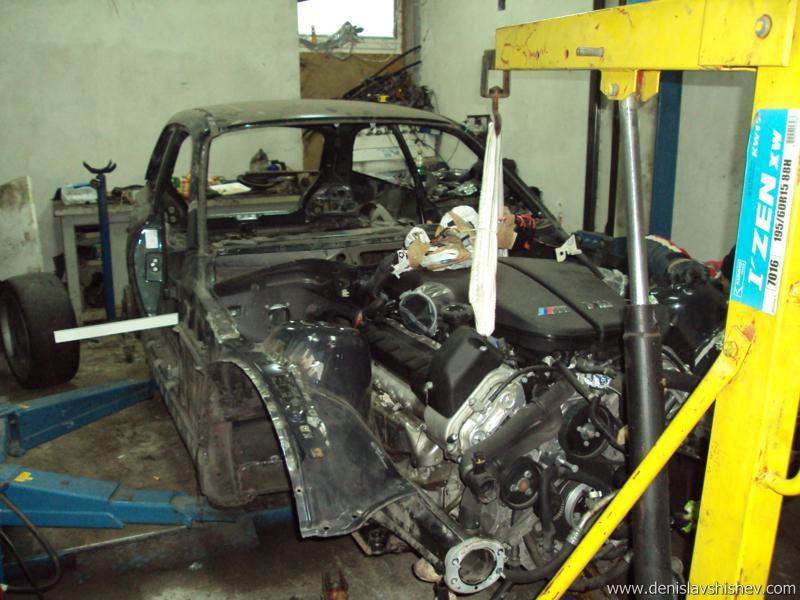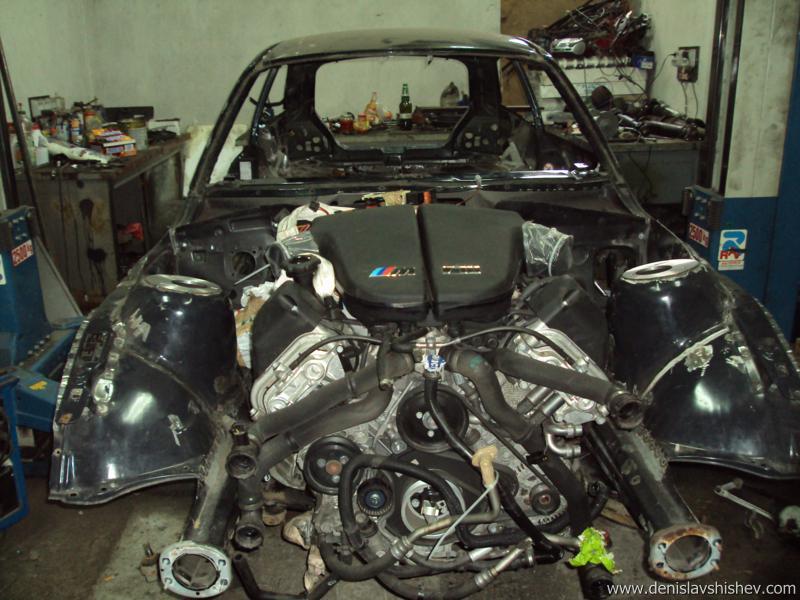 Every area of the car was addressed to make sure that this was done right the first time from modifying the tranny tunnel to the beefier V10 driveshaft..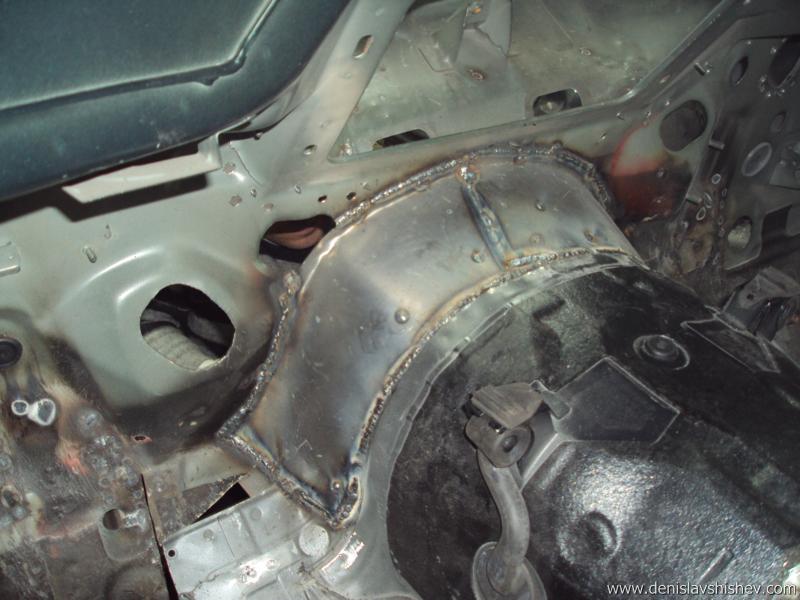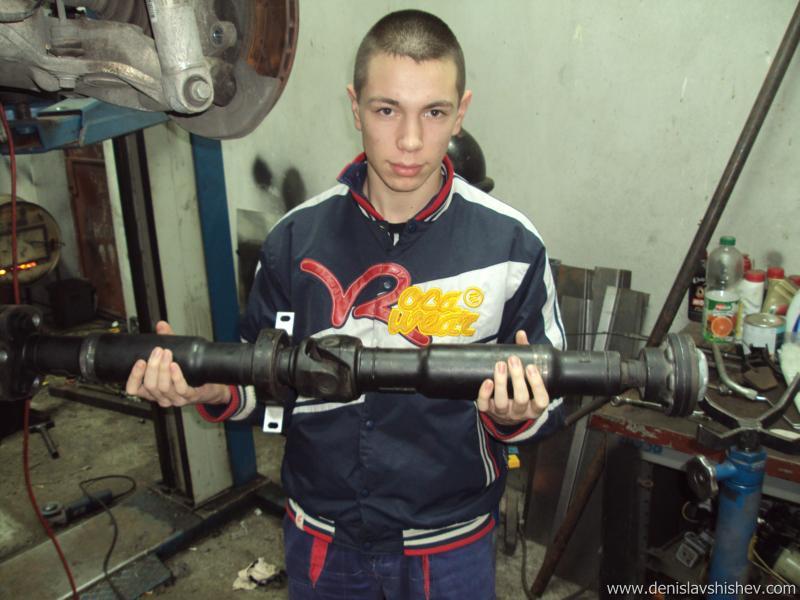 While they were at it, they went further and stiffened up the chassis by welding a full cage.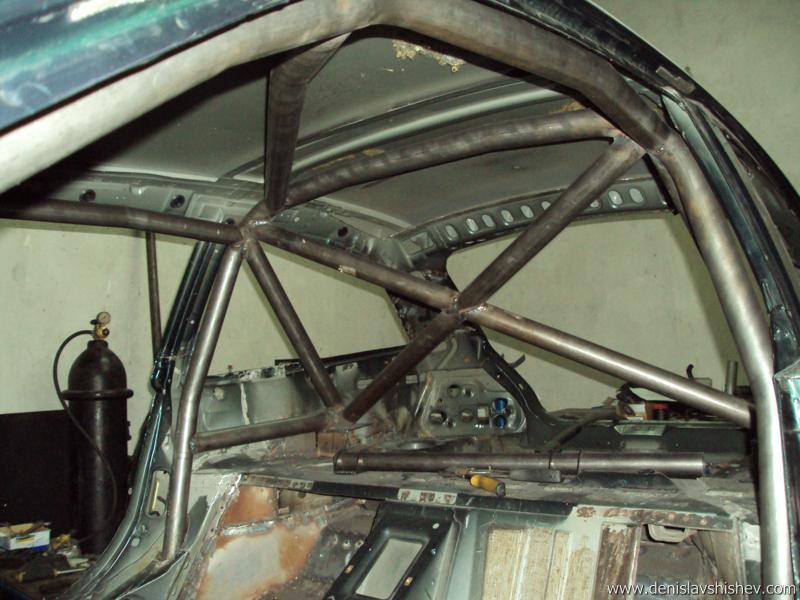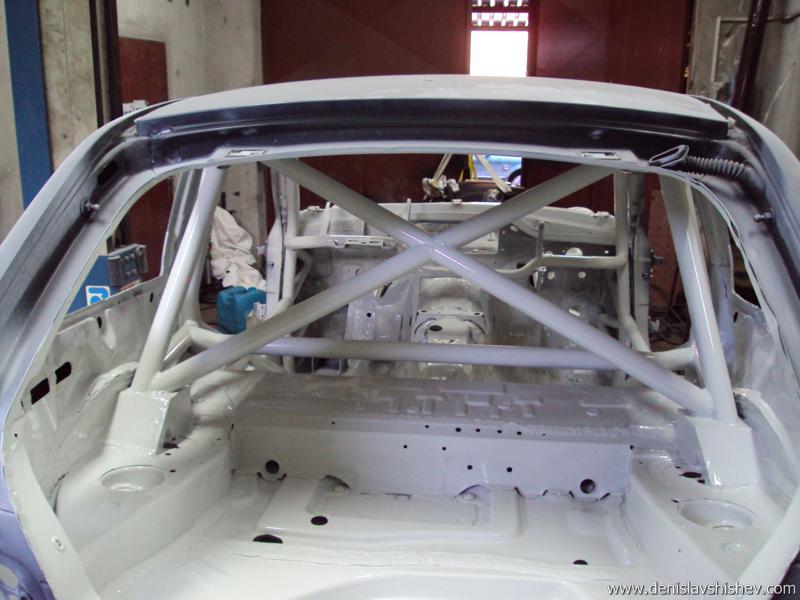 The V10 engine and matching 7-speed SMG tranny was removed during all the fabrication and powder coating and reinstalled afterwards.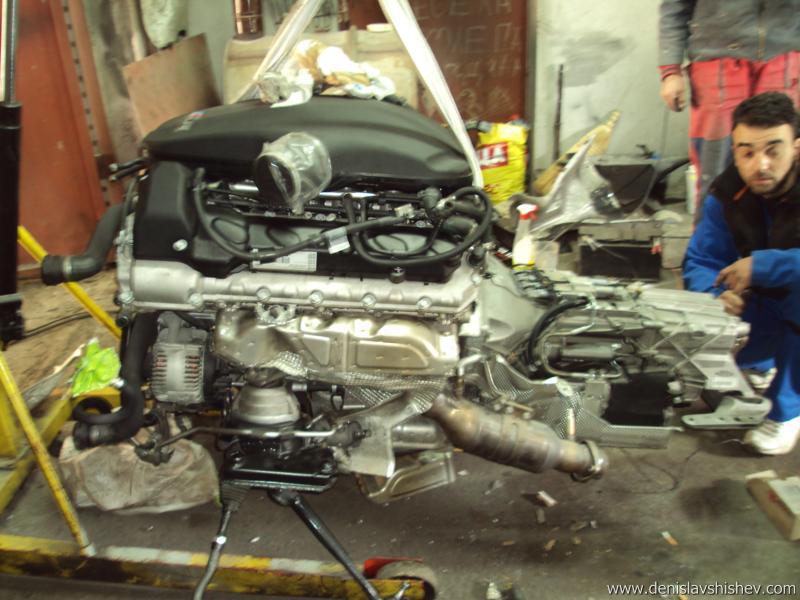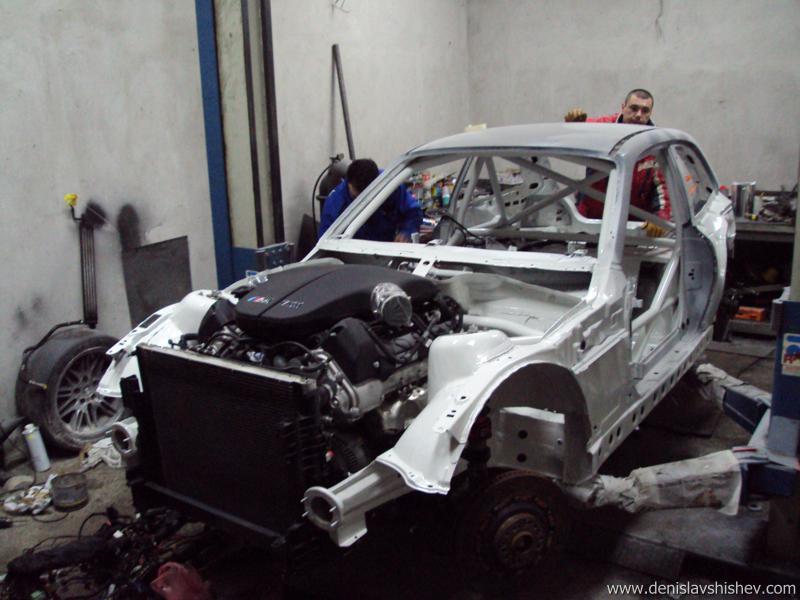 Fast forwarding through all the work done, the wheels were installed temporarily to transport the car to a different location for more exterior work. Looks kinda cool like this actually – like a German Hot Rod haha.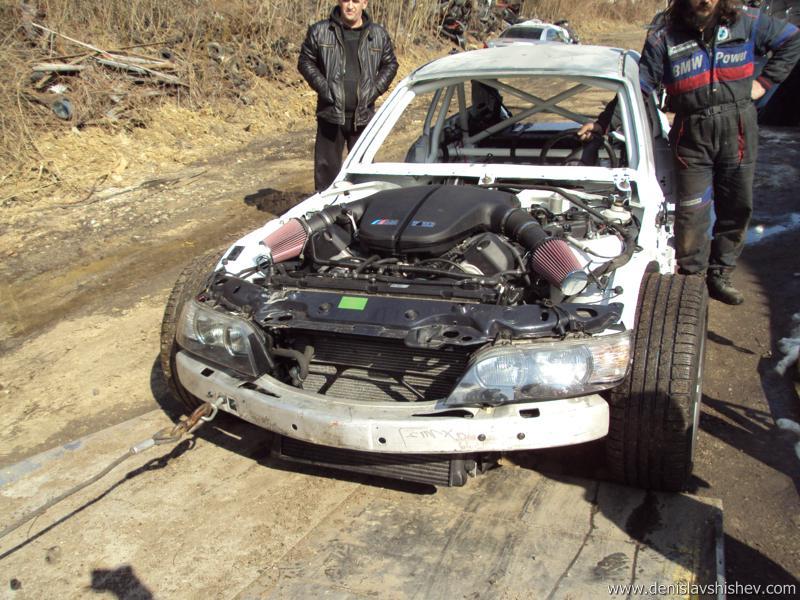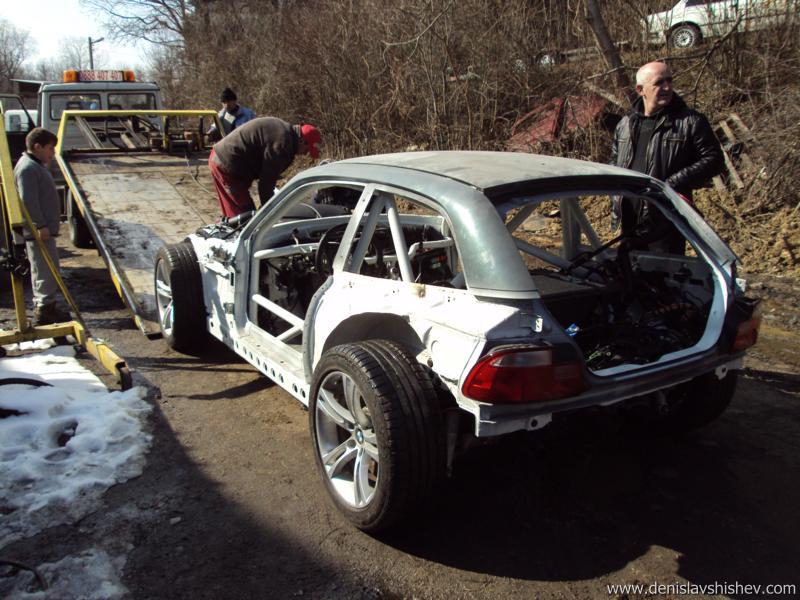 Exterior parts were installed. Custom vented hood to aid in relieving heat out from the engine bay.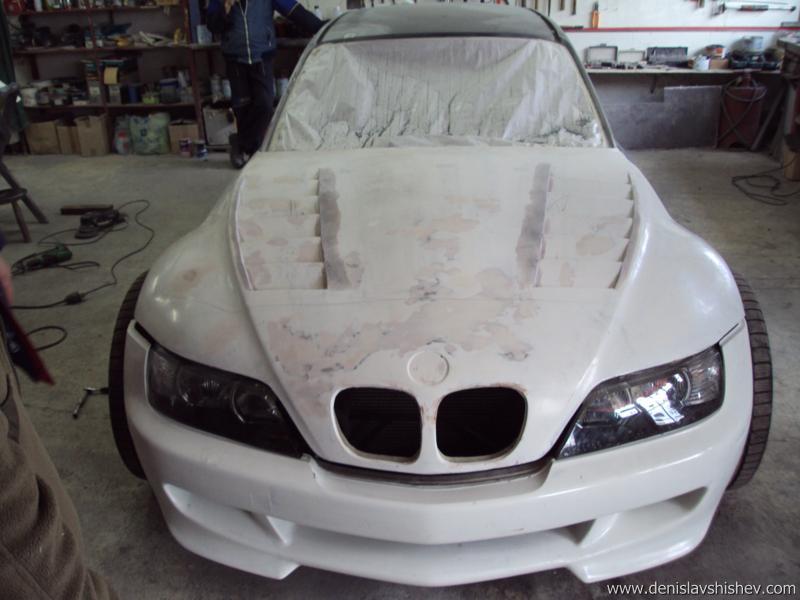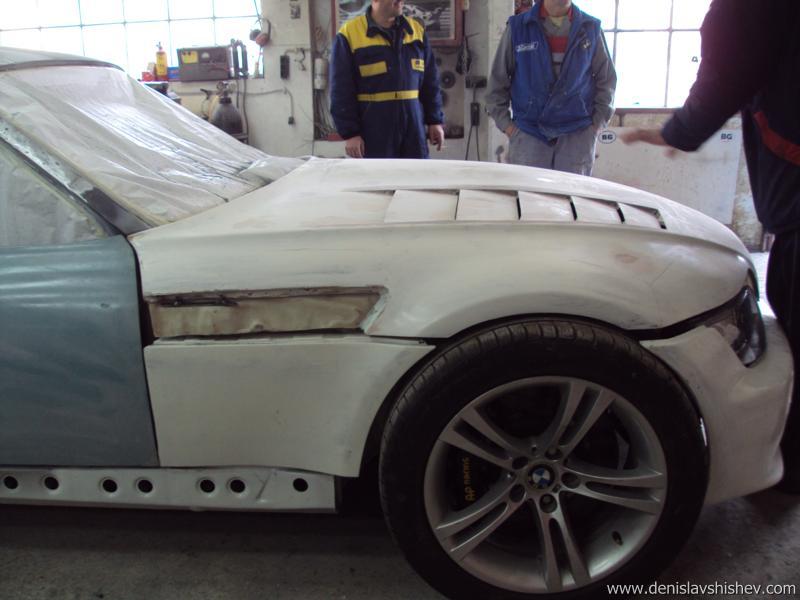 MCoupe fenders, especially the rear are actually pretty wide from factory as you can fit 12″ wide wheels but Denislav and his buddies thought it can use a bit more widening front and back.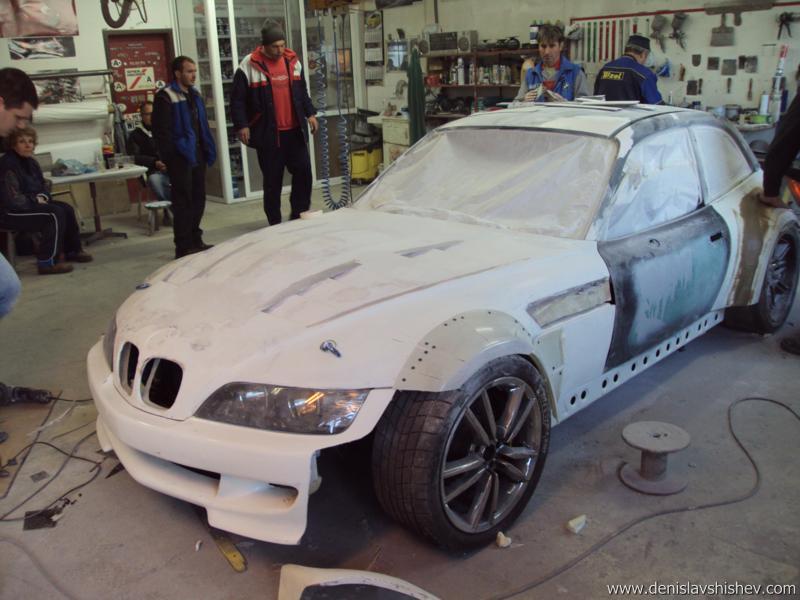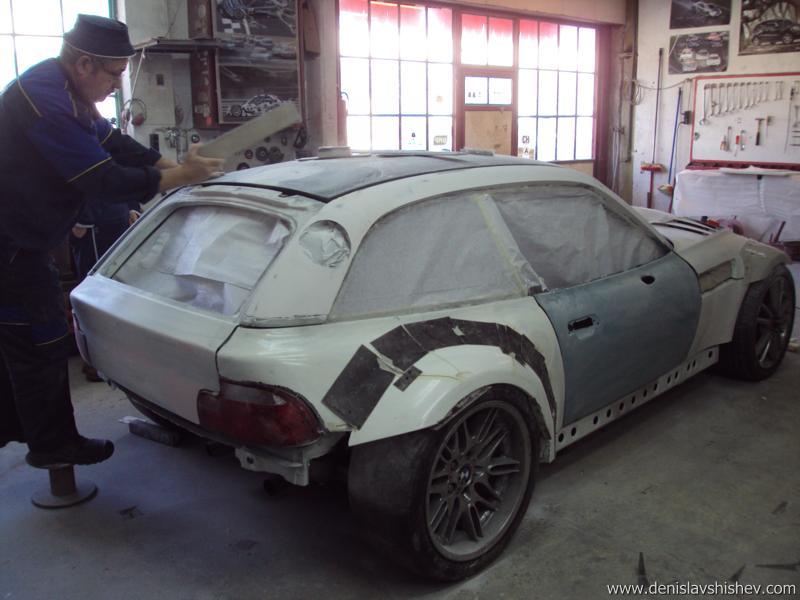 More exterior glassing and refinishing..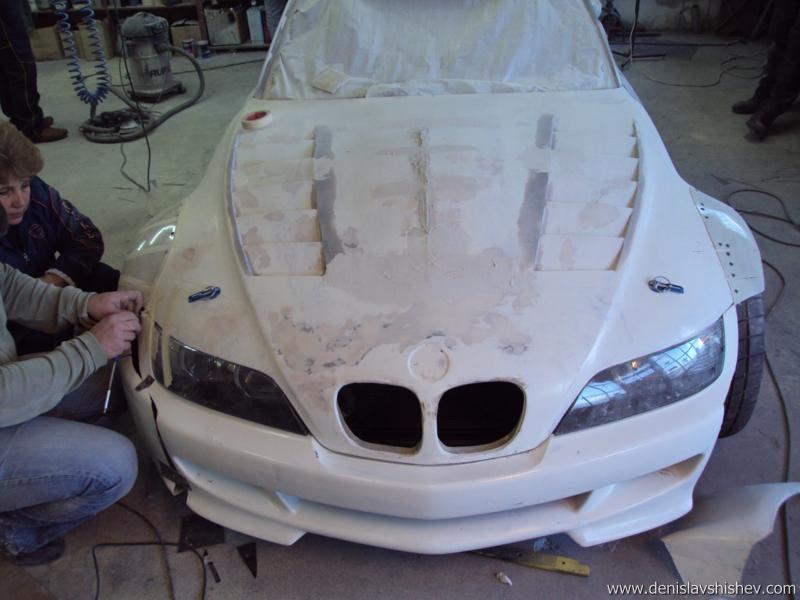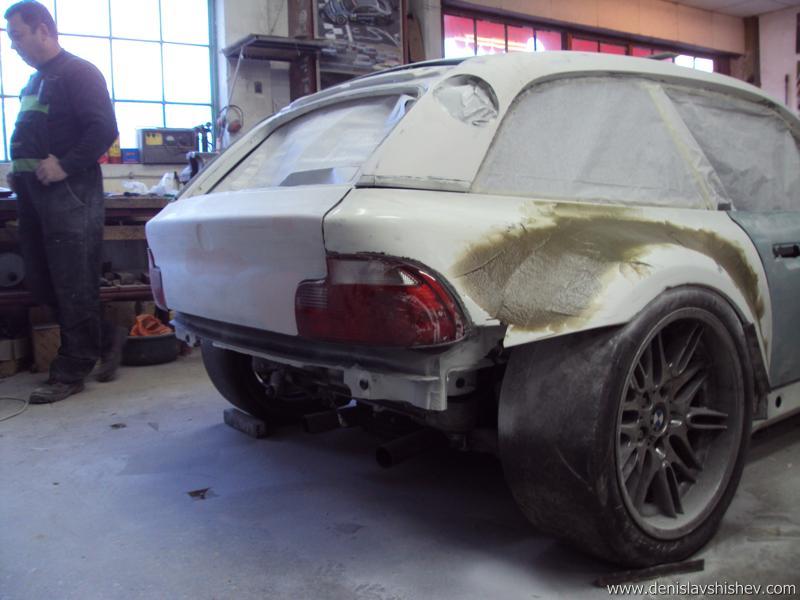 For paint, they went with the early 2000 BMW Motorsport livery.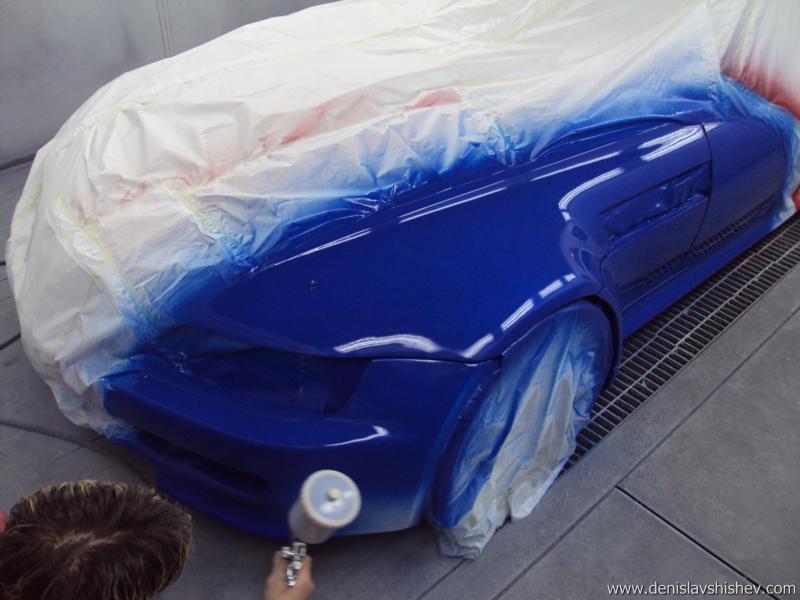 Pics of it all done with paint and body work. You can see how freaking wide this car is. Almost wish they chopped the top off to accentuate that feature even more.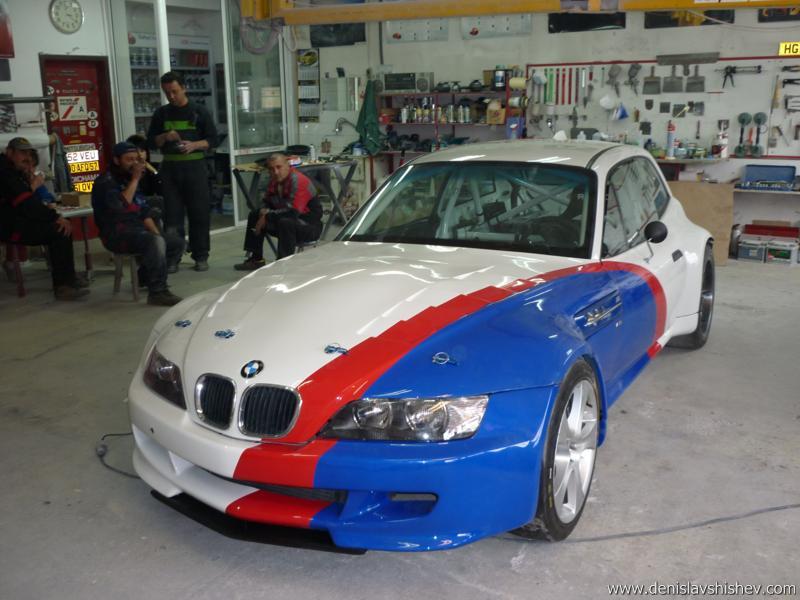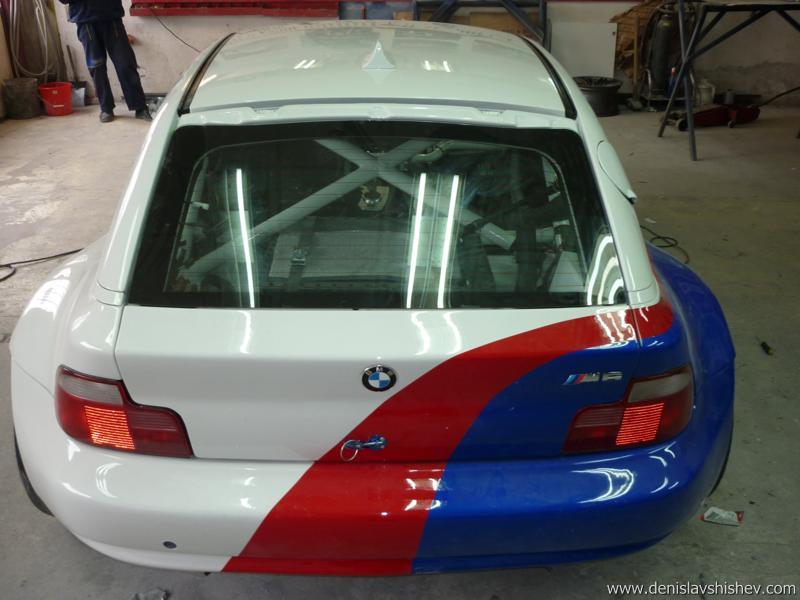 And the dyno graph on a bone stock V10..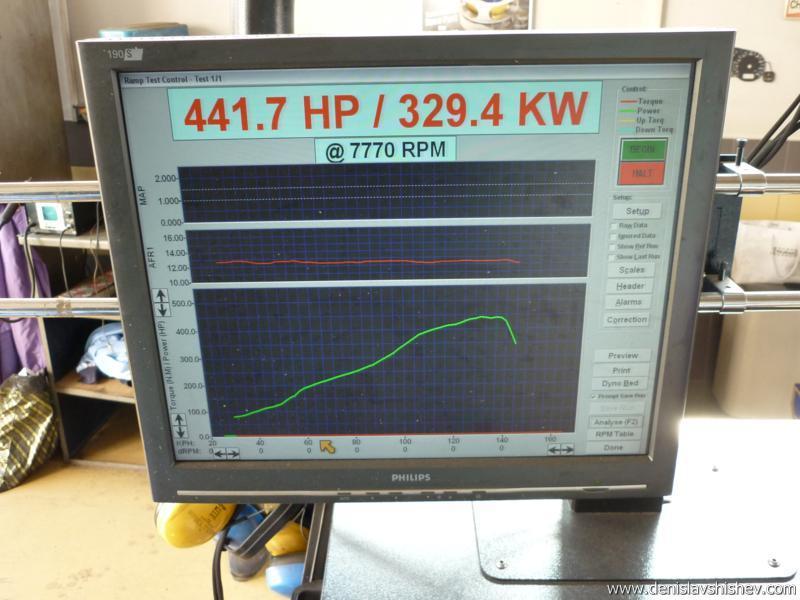 This whole post is basically a Cliff Notes of the amazing build that this 18 yr old teenager prodigy did. For the full gallery, goto Denislav's website.
Oh and by the way, he also owns this BMW E30 with E30 M3-style fenders powered by a V8 from an E39 M5!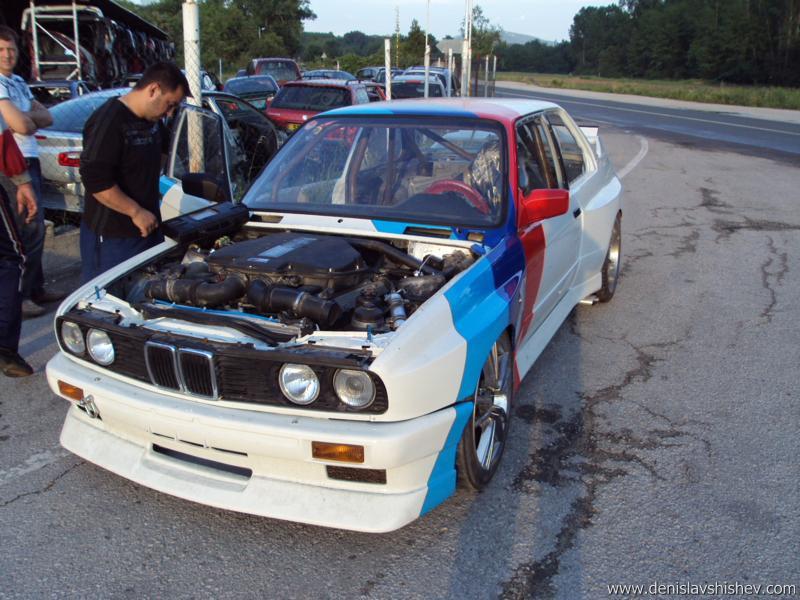 Can this kid be any cooler or what!? This post is getting too long so to see the full build of this V8 E30, go HERE.
source: denislavshishev.com via 0-60