JMV's 458 Italia GT Concept
23 September 2010
3 Comments
John Mark Vicente aka JMVDesign have just rendered his version of a Ferrari 458 Italia GT.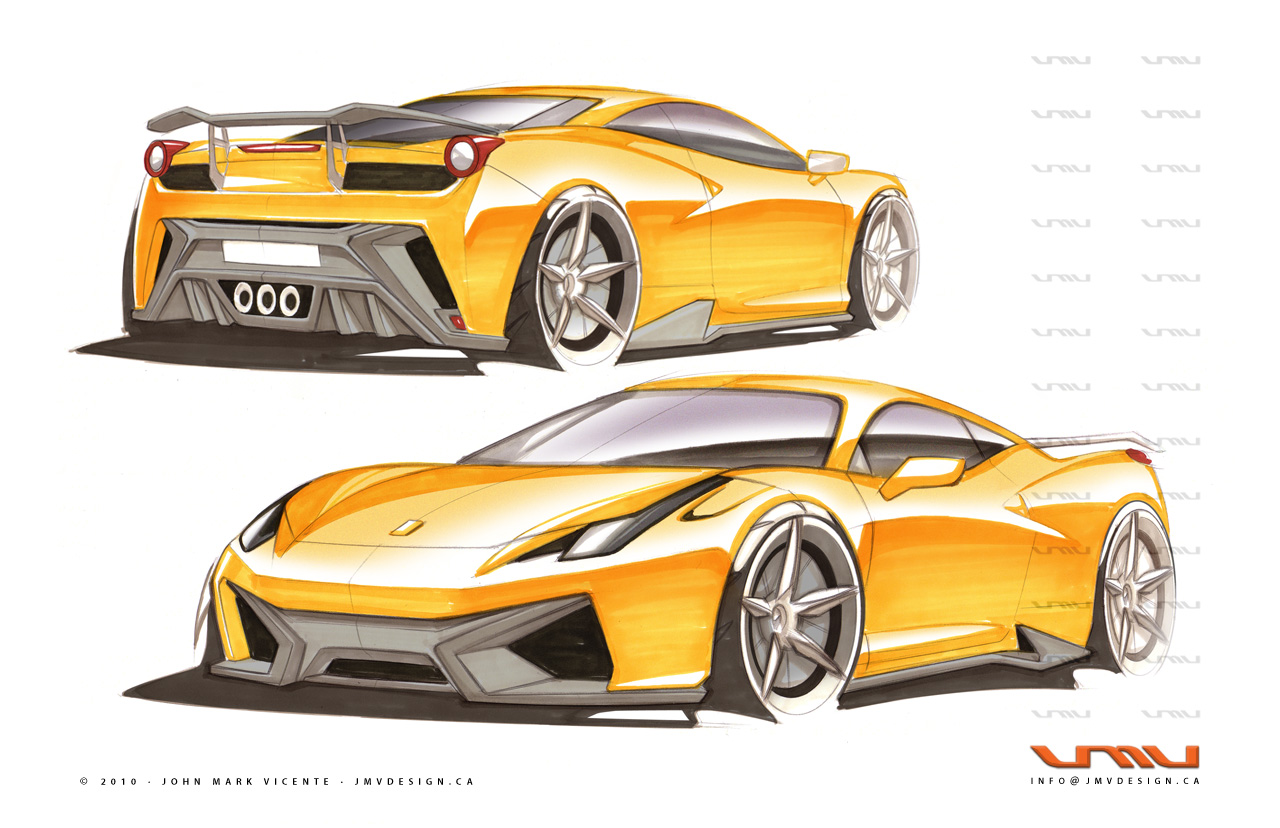 Here's a quote from John:
I wasn't really fond of the initial design of the Ferrari 458 Italia when it was first revealed. I thought I'd give it a chance and create a much more aggressive aerodynamics kit without compromising the initial design.

Once you study and work with the current design of 458 Italia design, you'll learn to appreciate how gorgeous the bodywork is.

In the end, despite numerous sketches and research, the final render started to look a little Lamborghiniesque without even referring to actual current Lamborghini models but I still continued the design anyways.
The 3D rendering below features a new redesigned front bumper, side skirts, rear bumper with a much more aggressive diffuser and a rear wing to finish it off.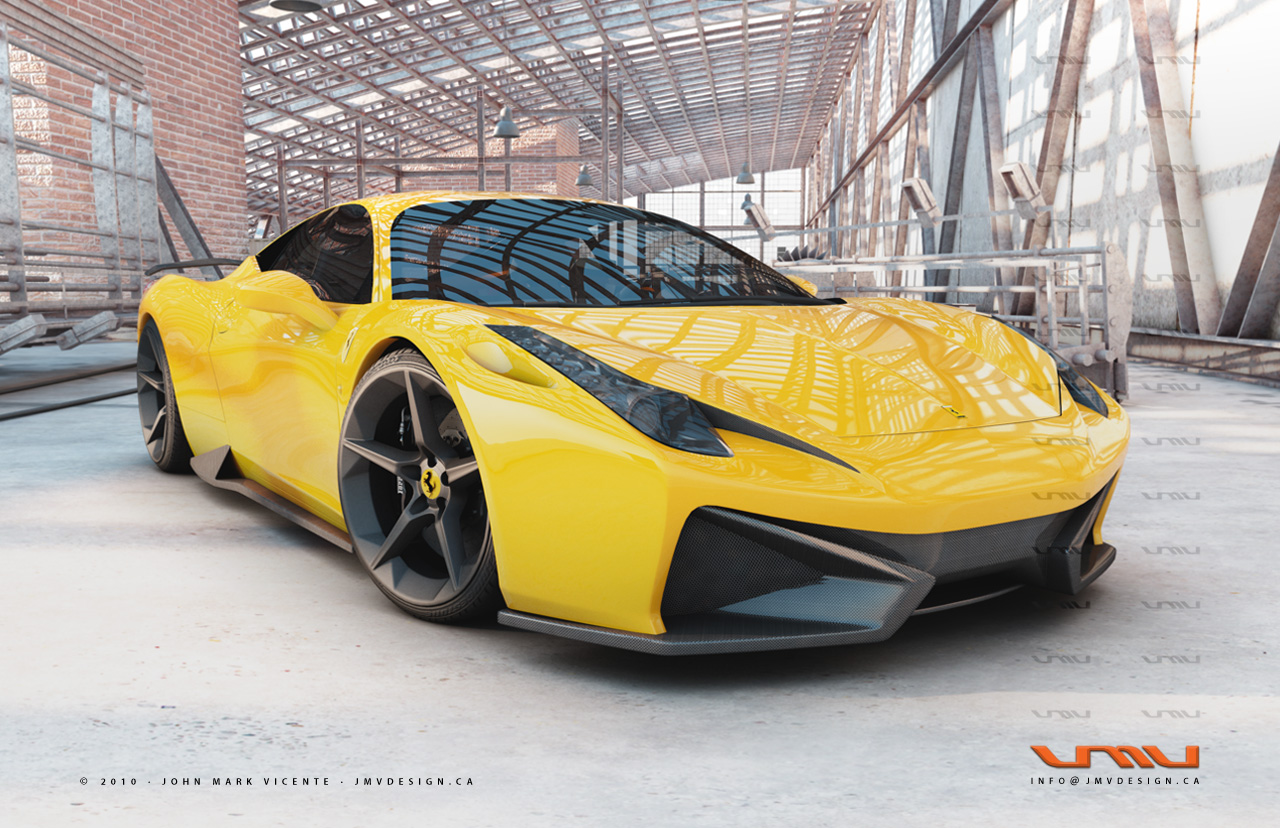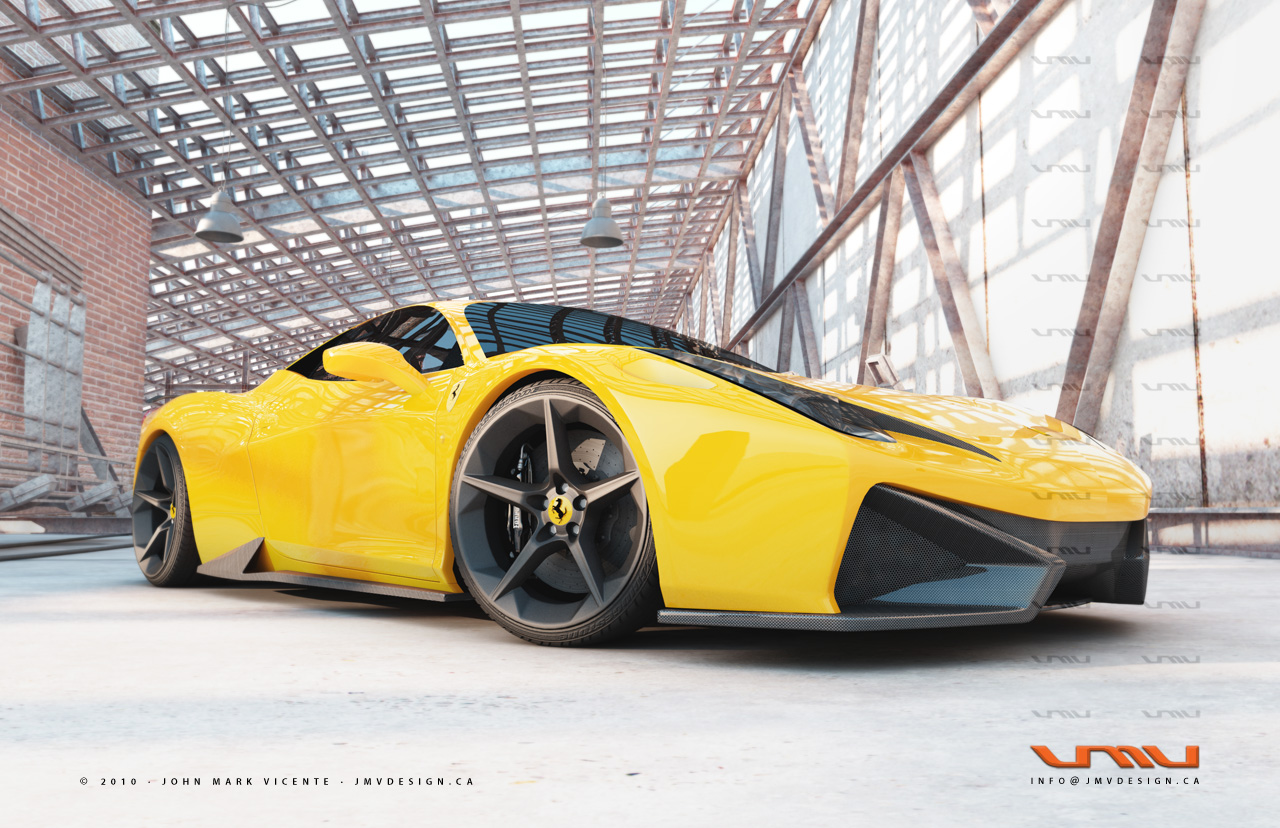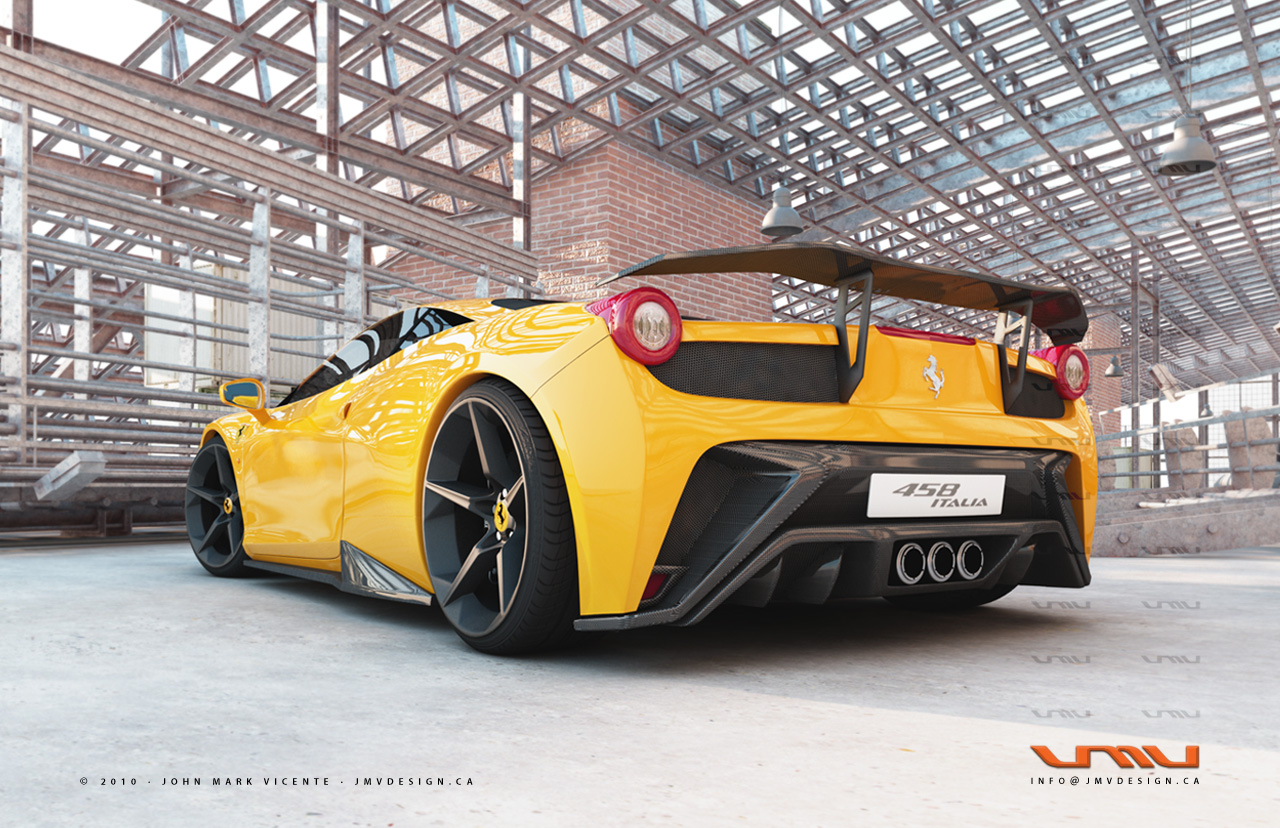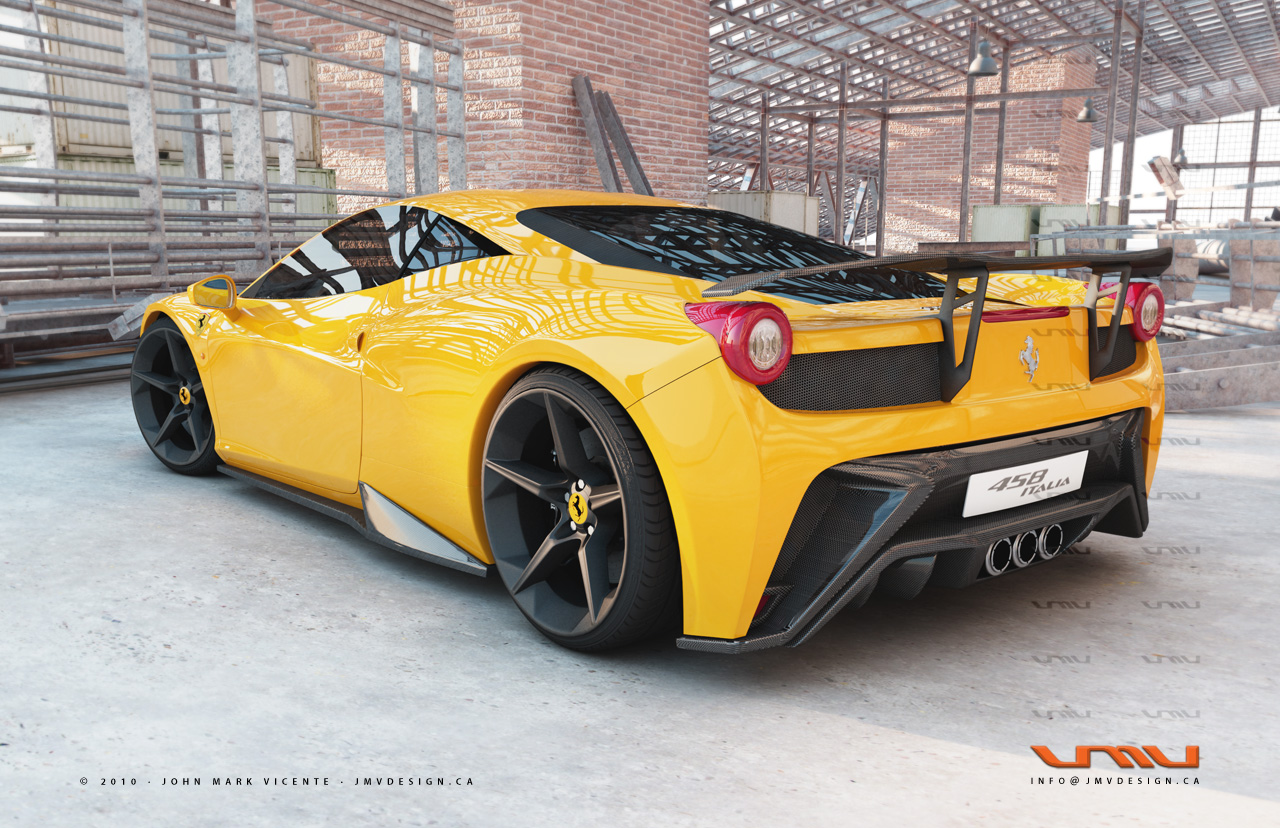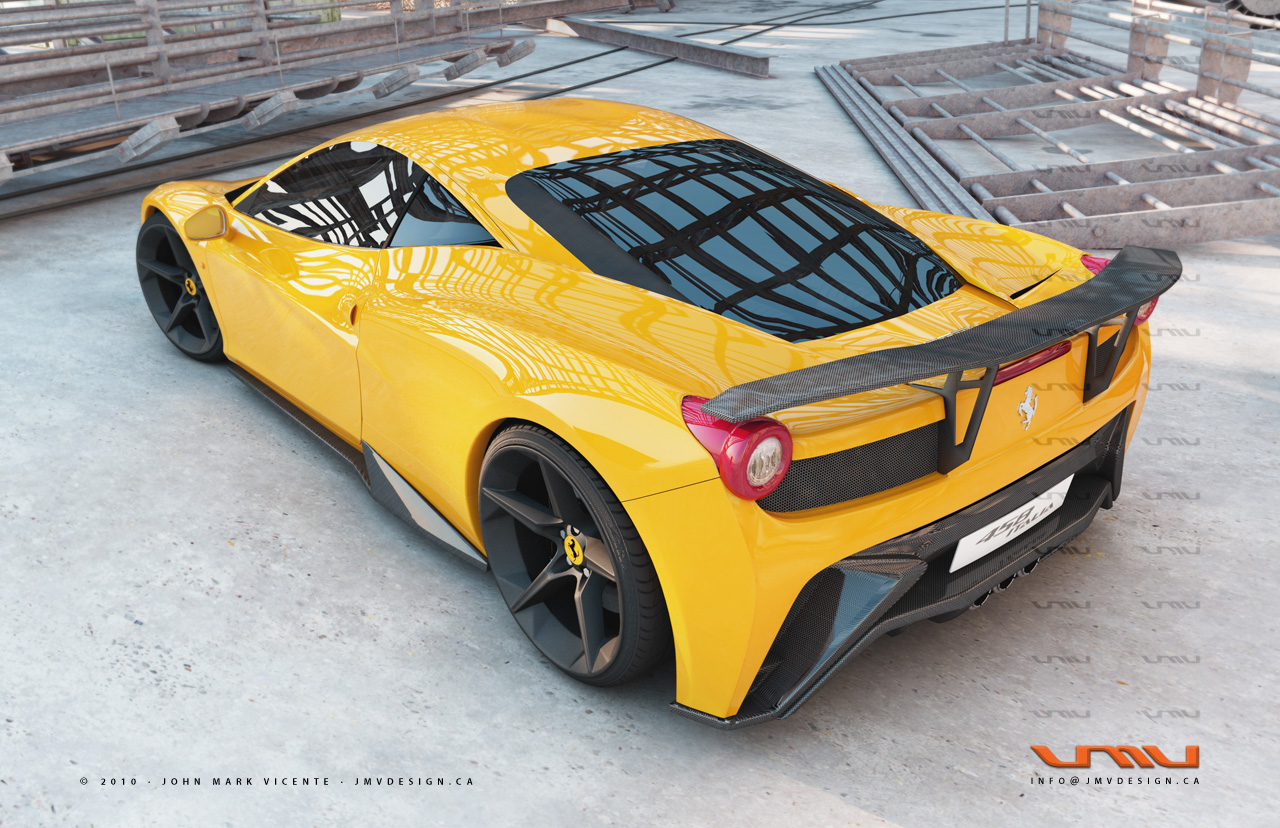 JMV's 458 Italia GT Concept was modeled in Softimage XSI/3ds Max and rendered in Vray.
Some areas does reminds me a little bit of Lamborghini designs but altered enough to be unique. My favorite part is the rear bumper. Great job John!
If you missed my other post of John's work, here's the link to his Bugatti Renaissance GT rendering.