SLS AMG GT3 debut
27 September 2010
No Comment
As posted couple of days ago, Mercedes Benz SLS AMG GT3 took part in the VLN Langstrecken Meisterschaft Nürburgring (the Nürburgring endurance championship) driven by Bernd Schneider and Thomas Jäger.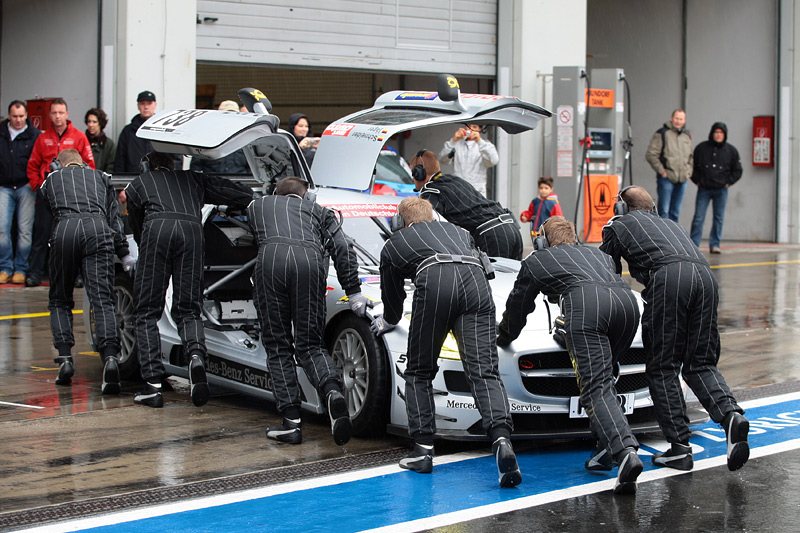 Photos courtesy of VLN.de.
Team AMG Mercedes HWA GmbH (the Mercedes-Benz AMG factory team) ran the car at the wet Nordschleife track during the four hour 42nd ADAC Barbarossa Preis.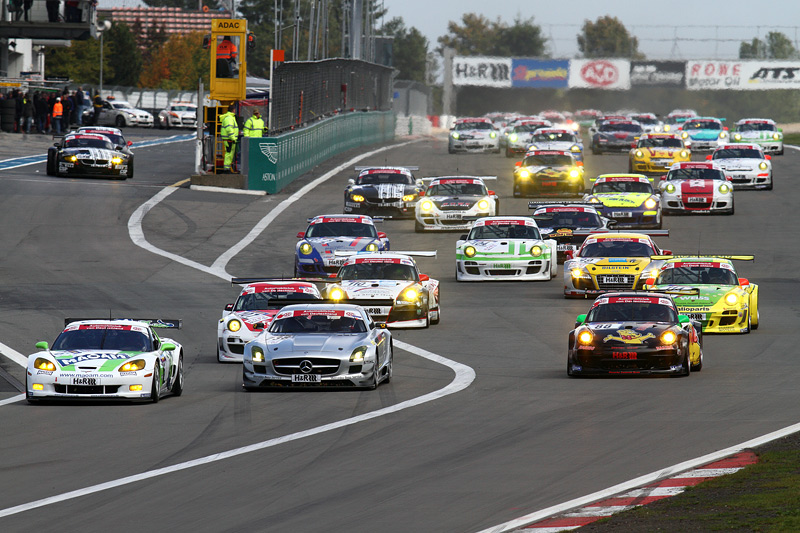 Their SLS AMG GT3, powered by the same 6.3L AMG V8 as the one in the production model, was just 8 seconds off from the pole in the qualifying.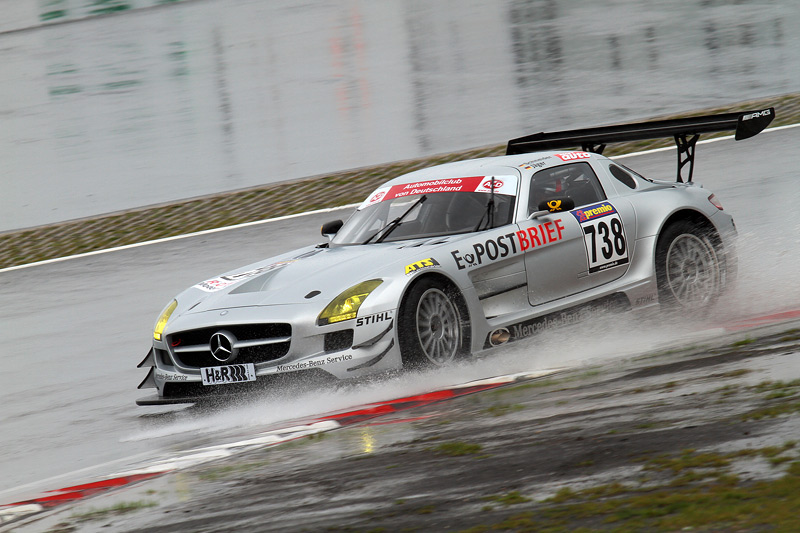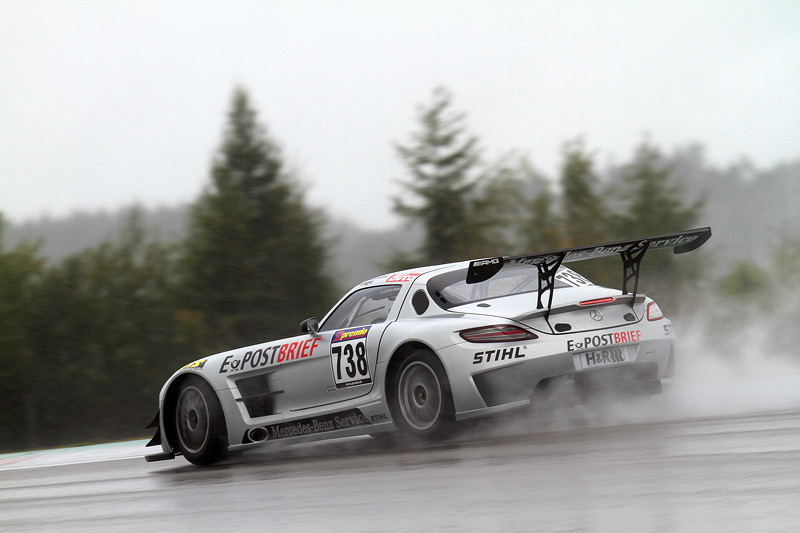 With any teams debuting their brand new racecar, they were still testing the durability and service-friendliness of the racecar. And while Bernd Schneider was behind the wheel in the very early stage of the race, he made an overly aggressive move trying to cut into a corner which resulted with him colliding with a Corvette GT3 spinning the car around and was hit shortly after by an Audi R8 LMS.
Check out the video at the .30 sec mark to see the crash.
Couple of pics of the damage from being rear ended courtesy of "sls_amg" via mobypicture.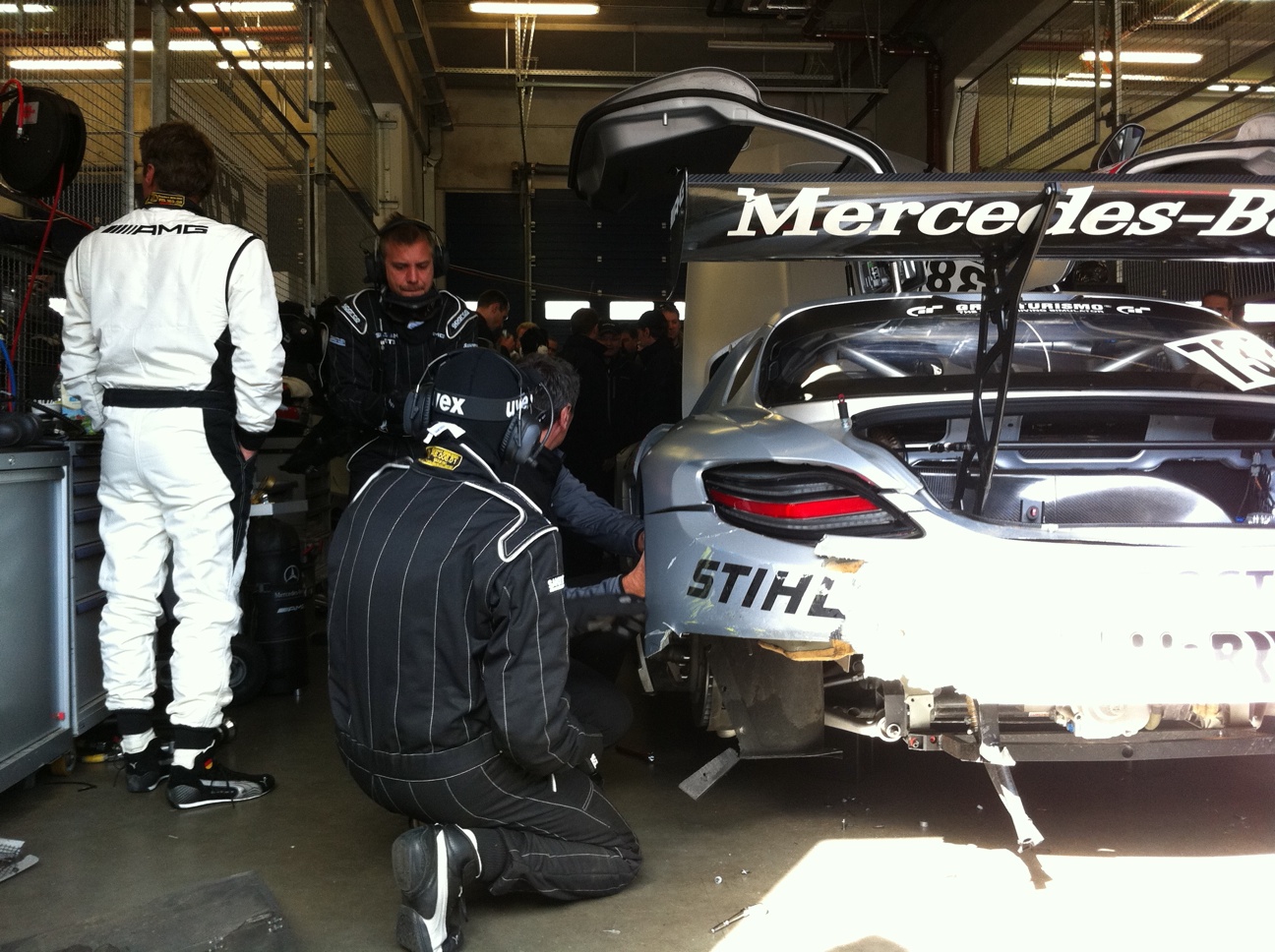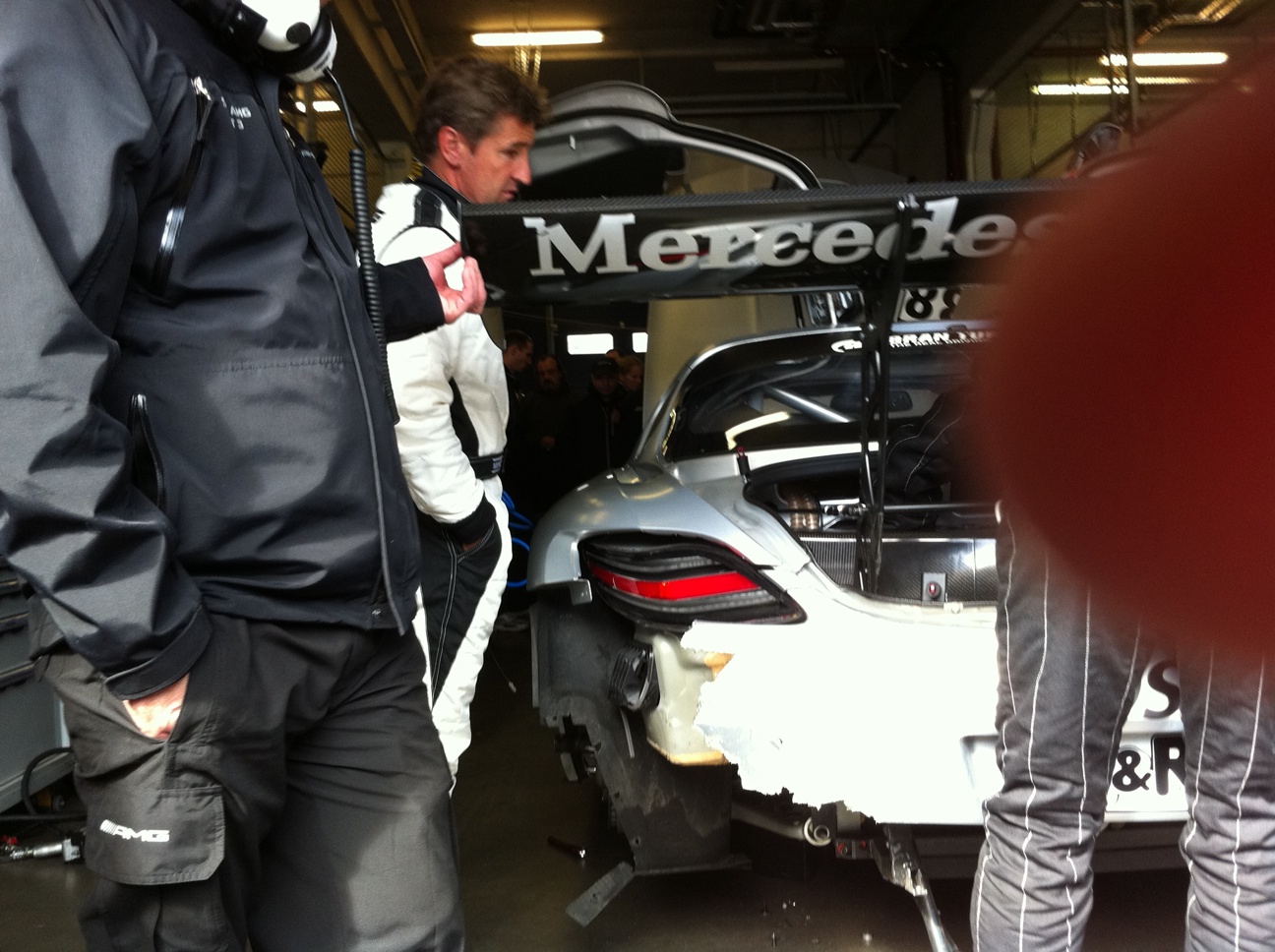 The team took only less than 30 minutes to get it back out on the track once again. It got up to 89th place overall with no issues.
Turn up your volume to enjoy the sounds of the SLS AMG GT3.

More pics..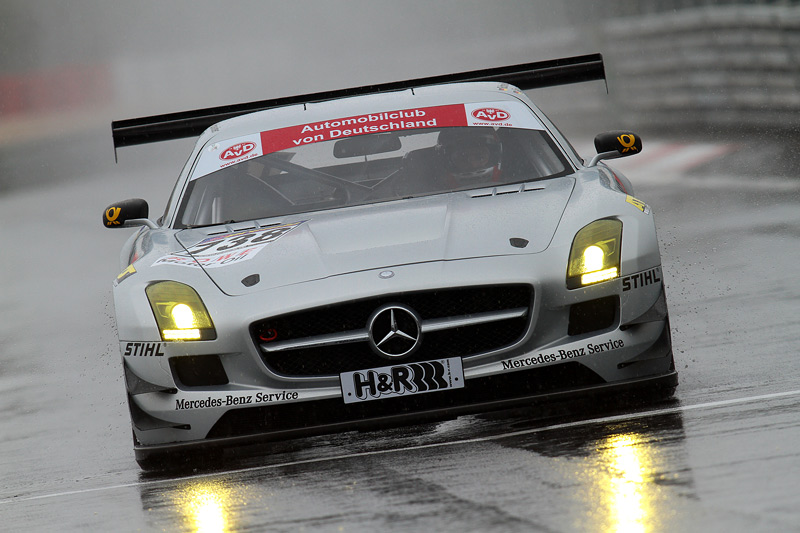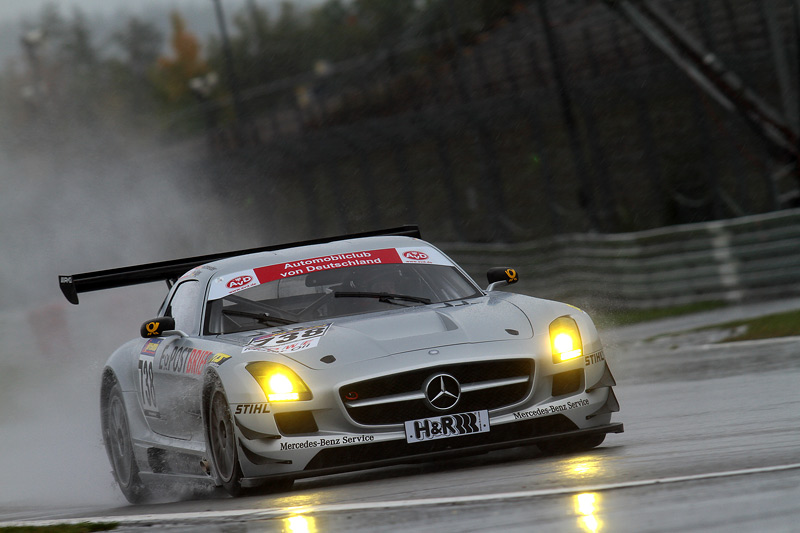 But only after a little more than 3 hours of racing, the red flag was raised due to a guard rail damage ending the race.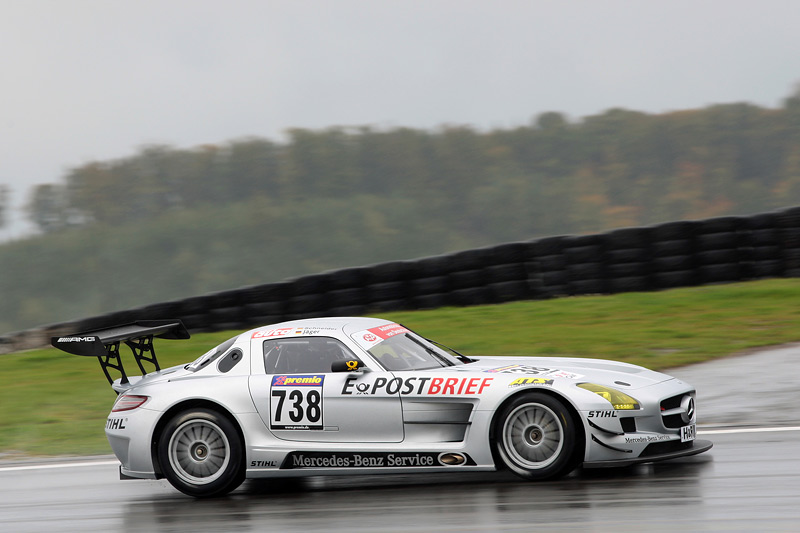 Despite of this, the team were able to gather up the datas they needed to continue to fine tune the SLS AMG GT3.
Useful links:
VLN.de
Planetlemans.com