BMW 1M Coupe Rear
7 October 2010
One Comment
BMW just had their 2nd round of strip tease in Paris for their highly anticipated 1M Coupe. Quick video of the reveal from M-Power.com via Youtube (WCF)

Here were some of the teaser photos revealing portion of the rear quarter view of the rear bumper courtesy of M-Power.com.
So based from these latest images, I created a rendering of how it might look like underneath the covers.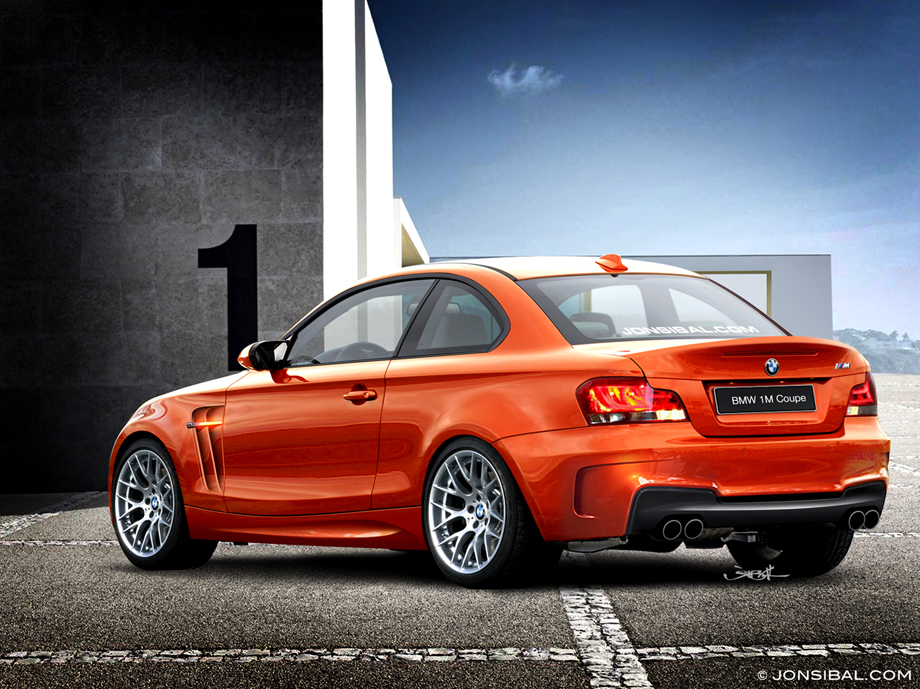 This Rear quarter view rendering features:
- new 1M Coupe rear bumper
- staggered quad tip exhaust
- NEW LCI tailights
- "duck tail" trunk
- wider fenders
- 19″ M3 Competition package wheels
- redesigned side skirts
- larger front fender side vent
- Motorsport side view mirrors
Here's a version with the brake lights on to show the LCI tailights in action.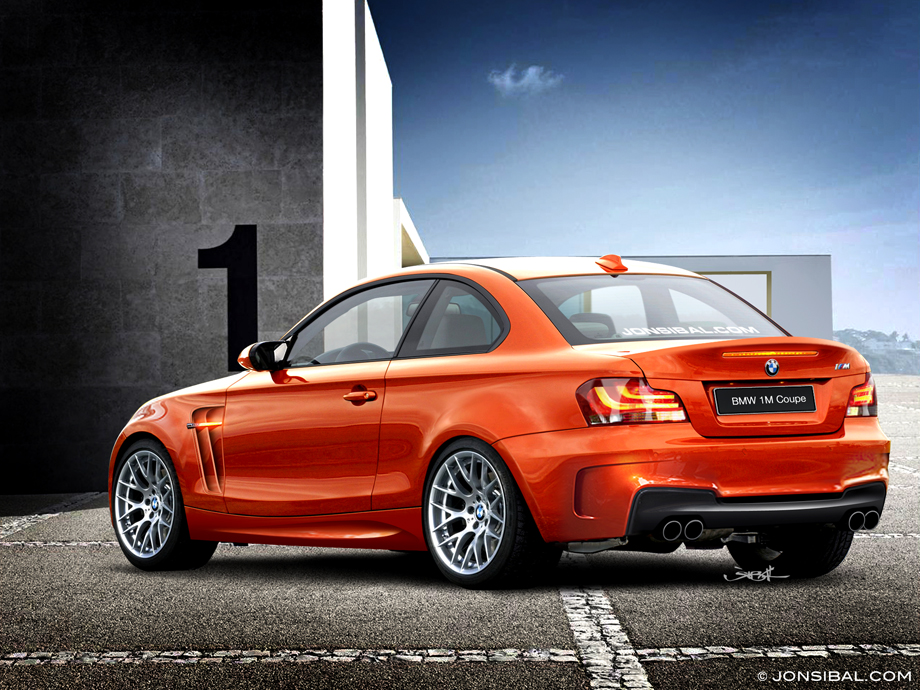 CLICK HERE FOR HI-RES
Most of the details in the rear bumper have been revealed so not so much of guess work there. The side vent and skirts designs are still up in the air. But at least the position of the lightbar going across the side vent should be accurate. I also left out the rumored Carbon fiber roof on this one as there were no definite answers I can get from my source inside BMW.
Here's also an updated version of the front quarter view of the 1M Coupe rendering I did last month for AUTOGUIDE.com featuring the new LCI headlight with a built in eyelid incorporating a lightbar across it.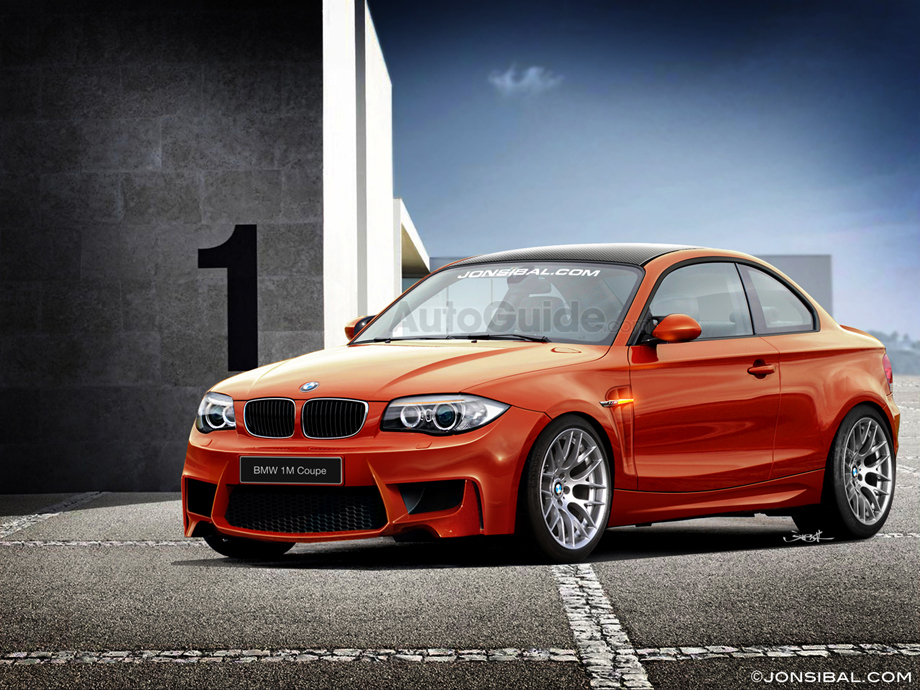 Here are other details of this 1M Coupe rendering:
- Color is Valencia Metallic Orange
- Kidney slats are black as well as window trims (Shadowline)
- The "ducktail" trunk peaks through the rear.
- Fenders are flared both front and rear
- The wheels are the E92 M3 Competition package 19″ wheels
- Carbon fiber roof (may or may not happen as BMW is trying to keep the cost down)
More interesting info:
- The 1M Coupe is rumored to be powered by a modified inline 6 N54 turbocharged engine.
- Tire size is 245/35/19 front and 265/35/19 rear. Brakes are said to be E92 M3 brakes.
- Manual transmission only
- Will only be offered in Valencia Orange, Jet Black and Alpine White
- Limited Production Run of only 2,700 units worldwide – Unlikely to be limited to 2,700 units anymore from recent reports.
The 1M Coupe should be fully revealed by Dec. and should hit the US dealer's showroom floor by spring 2011. Can't wait!