SEMA: CULT Challenger
5 October 2010
No Comment
I've been swamped with work lately. With SEMA coming up fast, the work just never ends. We're getting Big Willy (my Challenger) ready for the big show. It will have very mild mods, just enough to keep it streetable.
But for those who wanna see a really wicked Challenger, look no further than the CULT Challenger.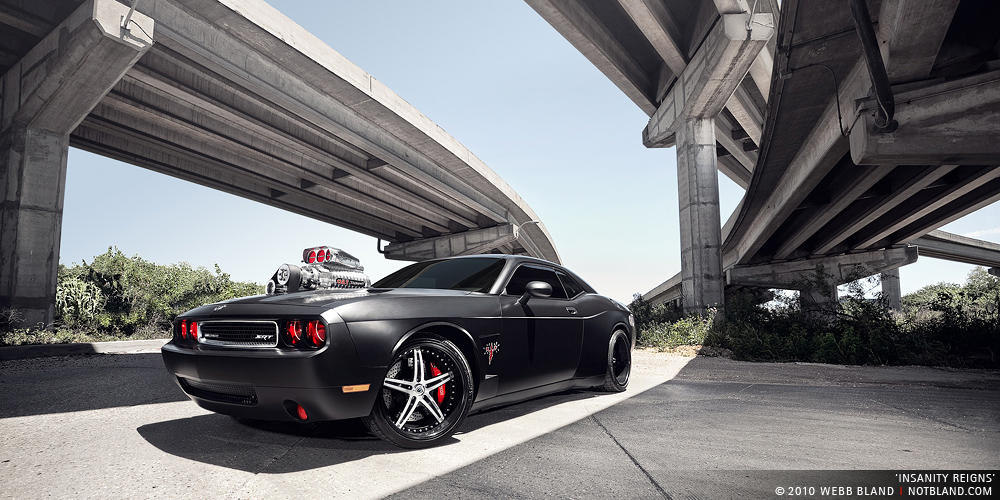 This 2009 Dodge Challenger SRT8 is owned by CULT Energy Drink. It's been in the works for a while now. I actually featured this car last year – (Cultic Challenger) while the motor was still being tuned. But it's finally done. And who else was there to photograph this beast, but no other than Webb Bland aka notbland.com.
Check out the amazing shots.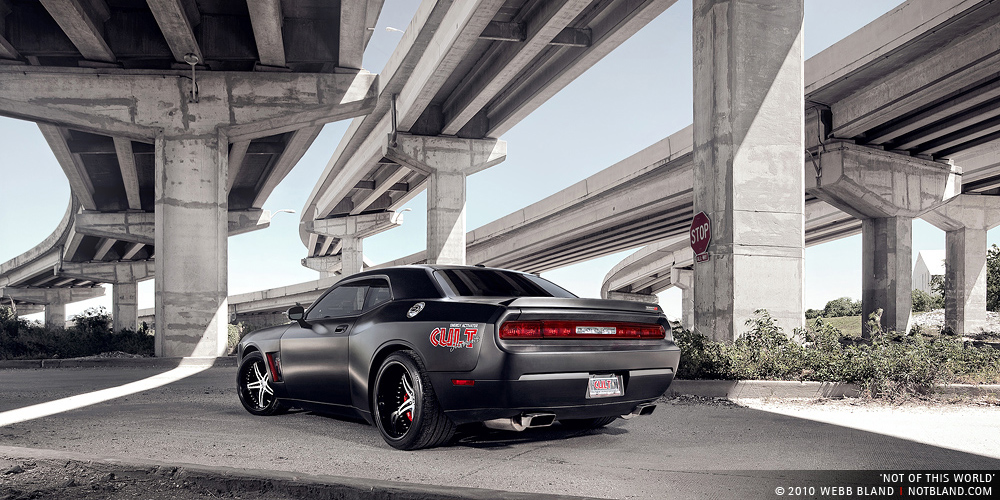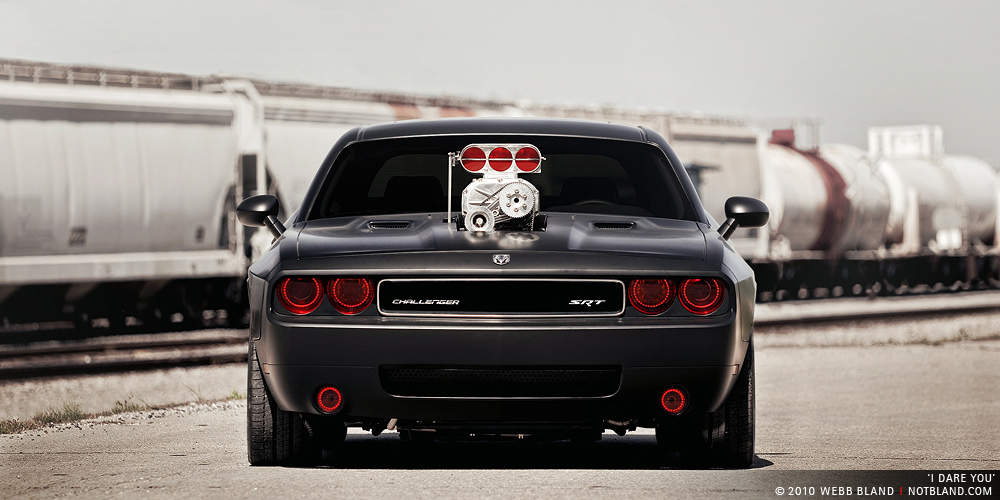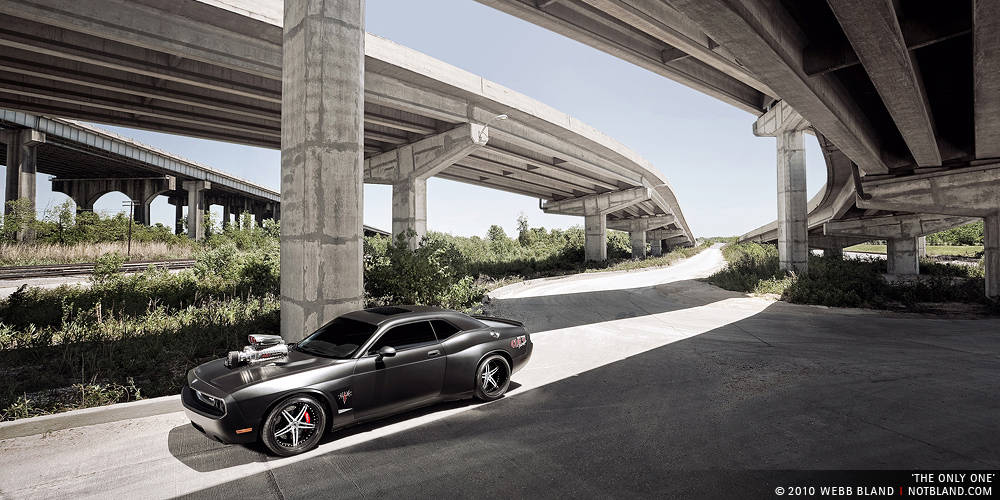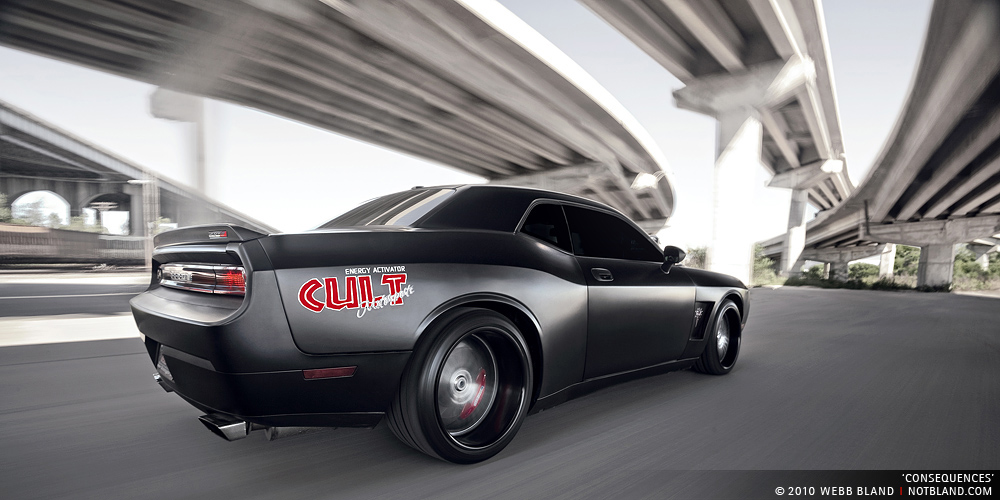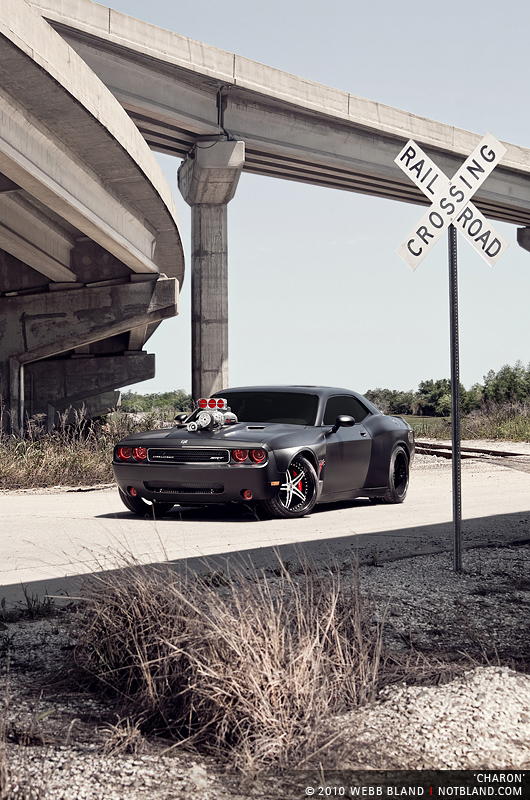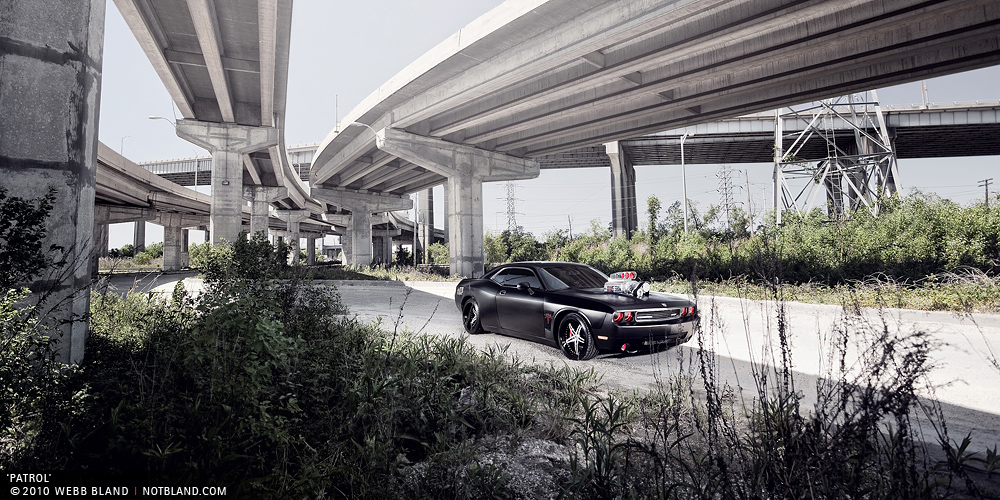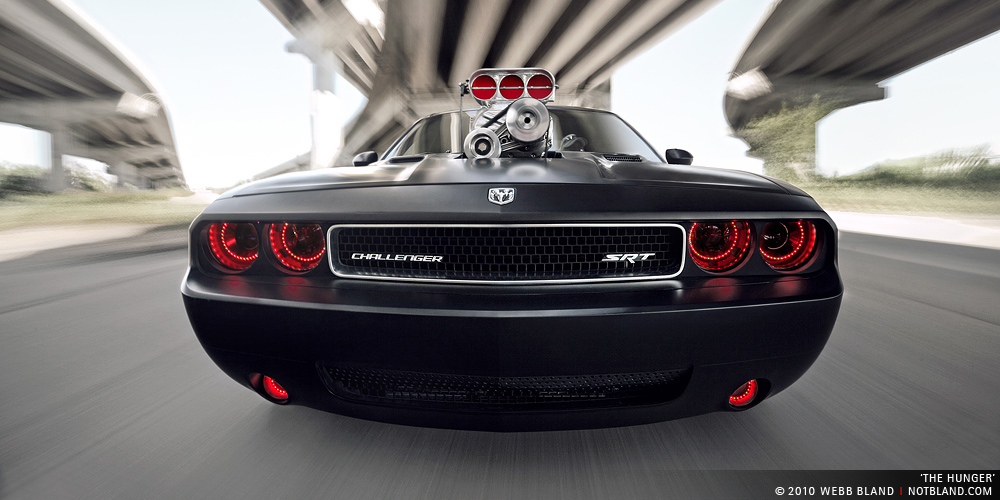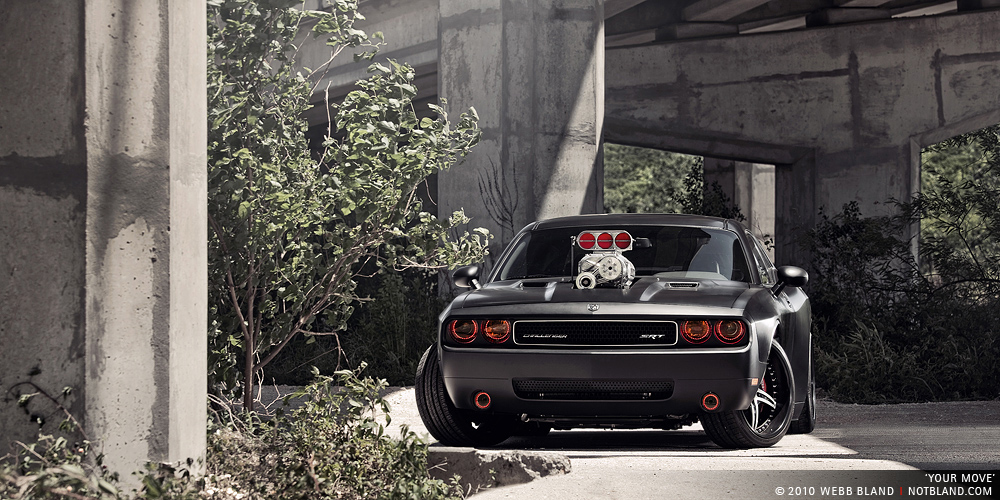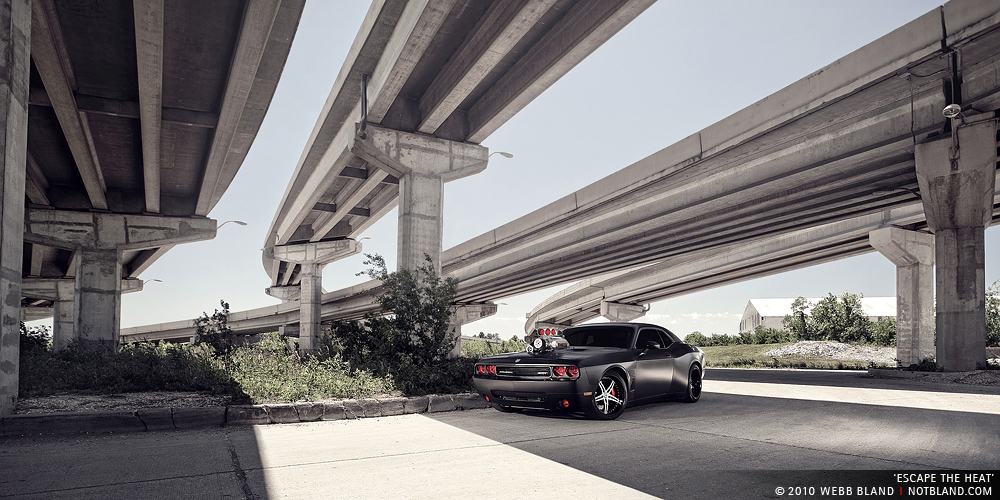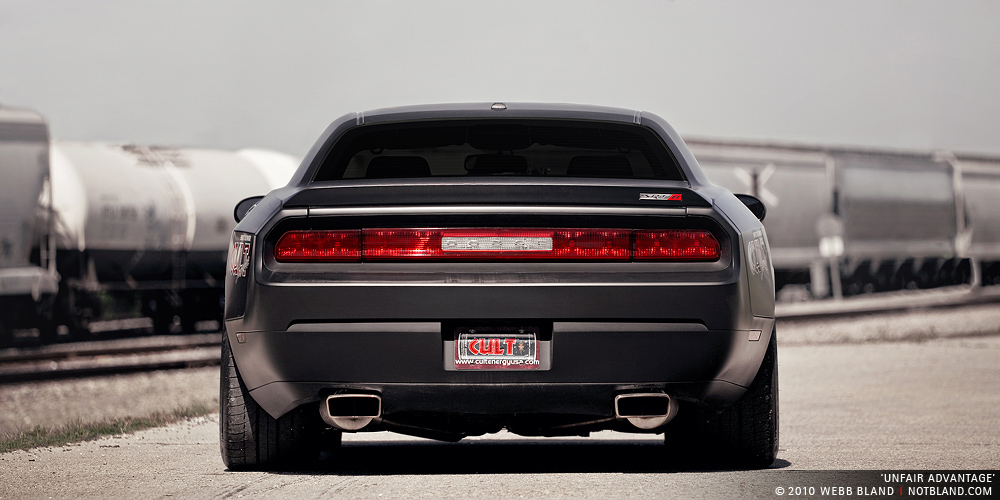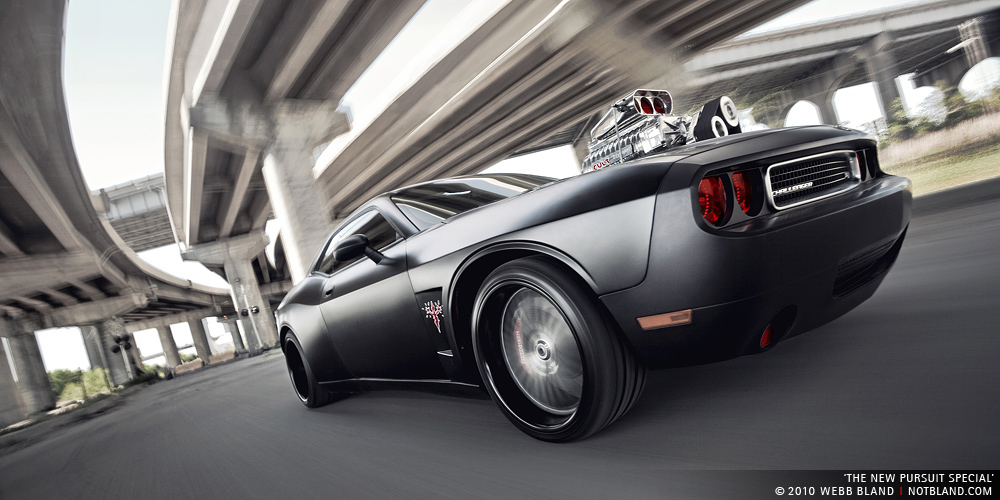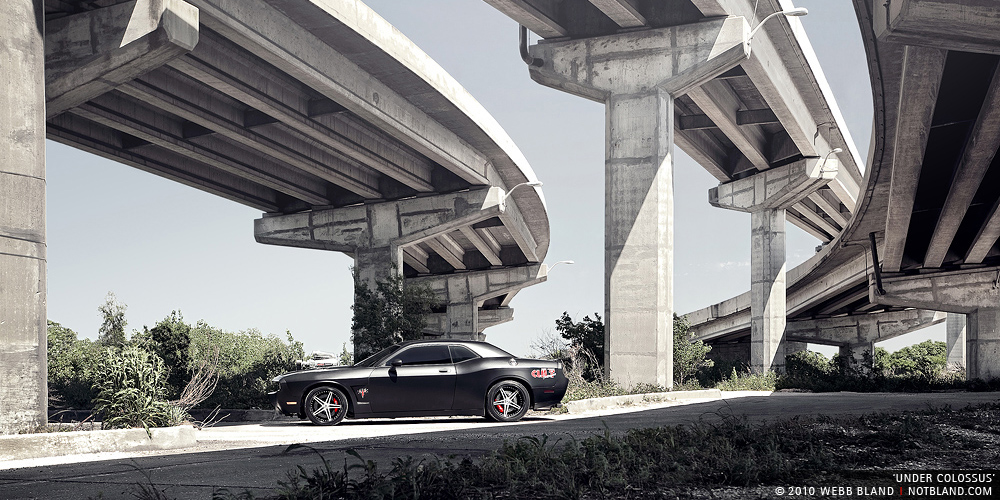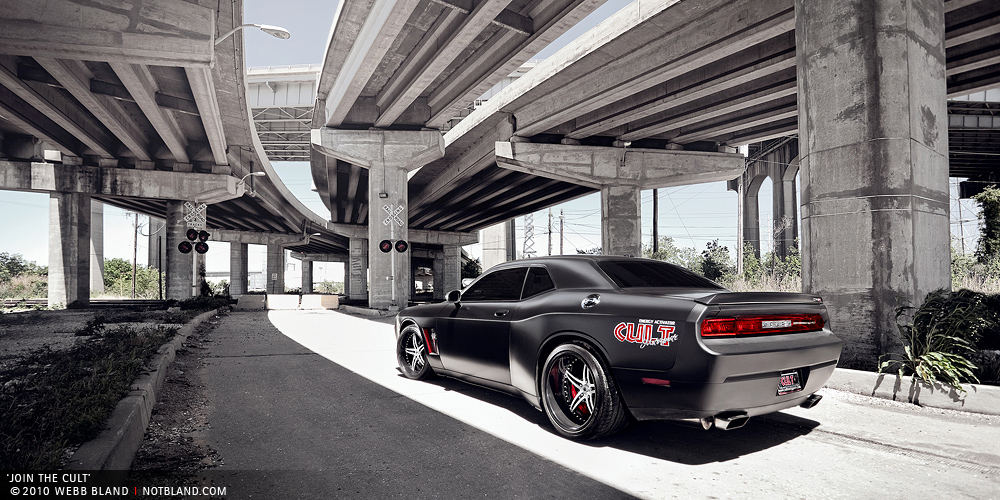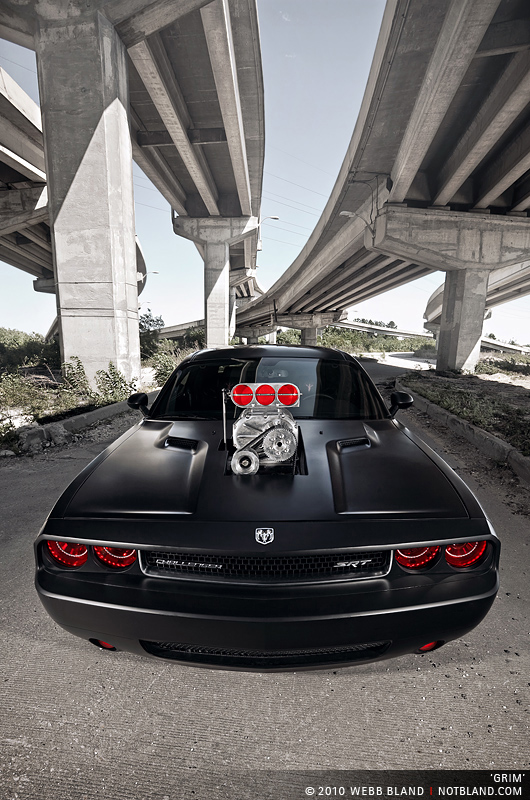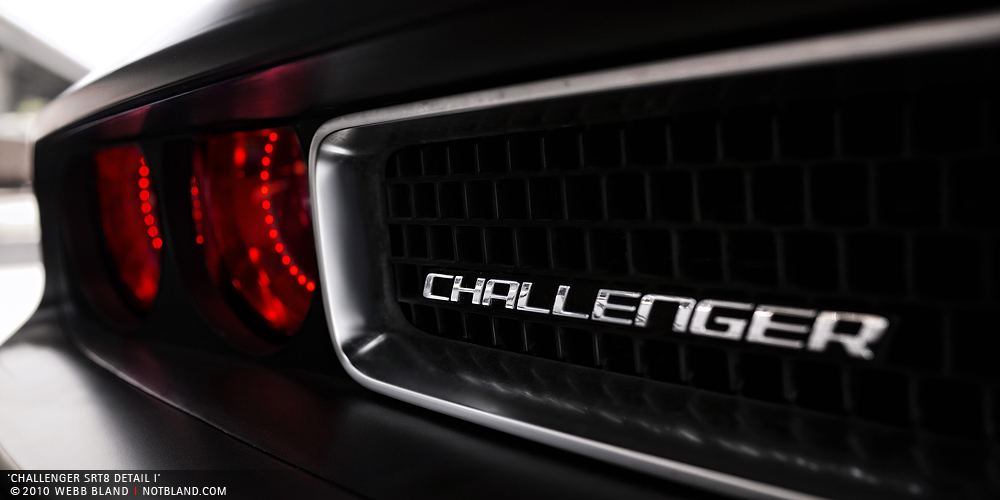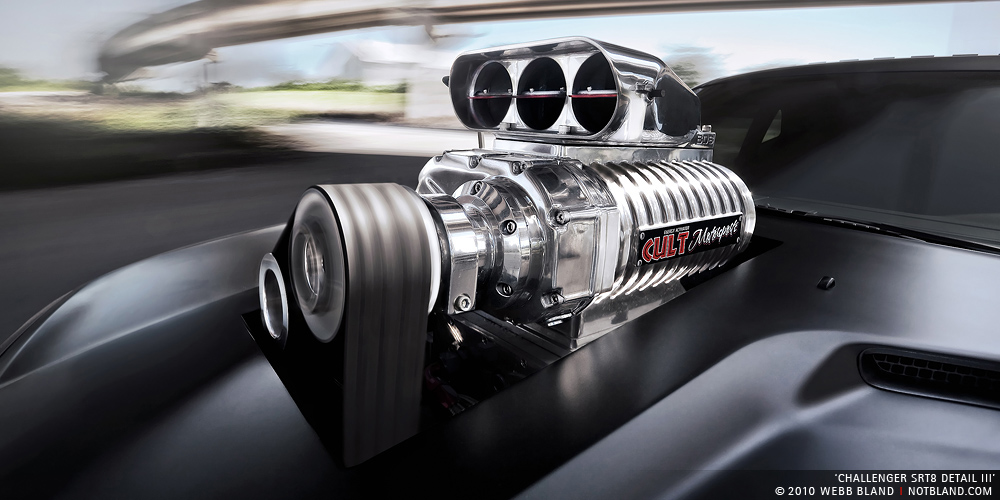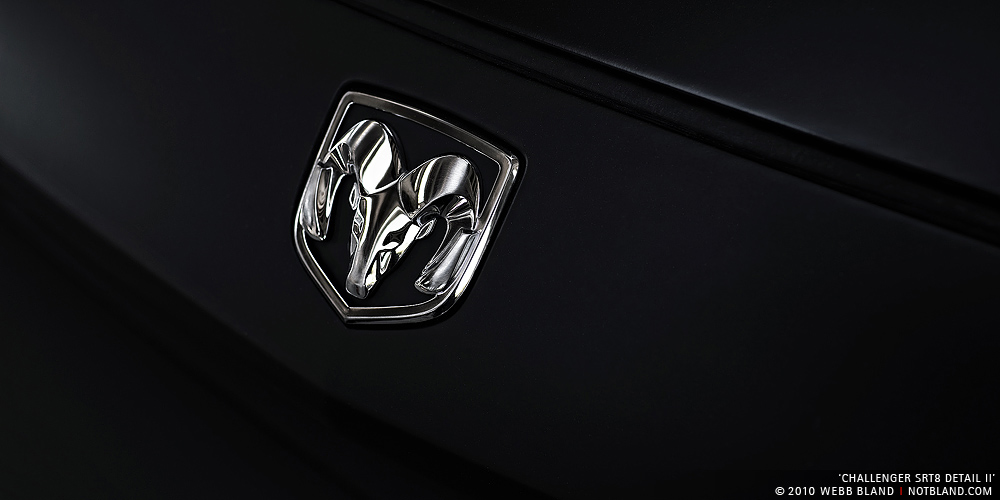 For the Mopar heads out there, you'll notice that the front lip was missing in these pics. It was installed later on though so no worries. But even without it, this beast looks killer!
A quote from Webb:
This session was commissioned by duPont Registry in April, to be used as the cover vehicle for this month's issue, but their client changed their mind after the series was already shot and edited, so it's remained unseen by the public eye for six months.

Since then, I have been waiting for another publication to run the images, but have now decided it's time to unveil the series on my own terms (with my client's approval), in advance of the car's unveiling at this year's SEMA show. So now you all get to see my newest series first, and what an evil beast this thing is. It's truly a one-off, custom build, with insane amounts of power to back up its looks.
To see my previous post with more pics and info on this car, click HERE. Props to Webb for another amazing set of photos.