ZR6X Widebody Corvette
5 October 2010
5 Comments
I totally dig Team Corvette Racing's C6.R which took the top spot in this weekend's Petit Le Mans. The wide fenders and stance is just to die for. But for the streets, this isn't really practical. So what to do? Hit up ZR1bodykits.com.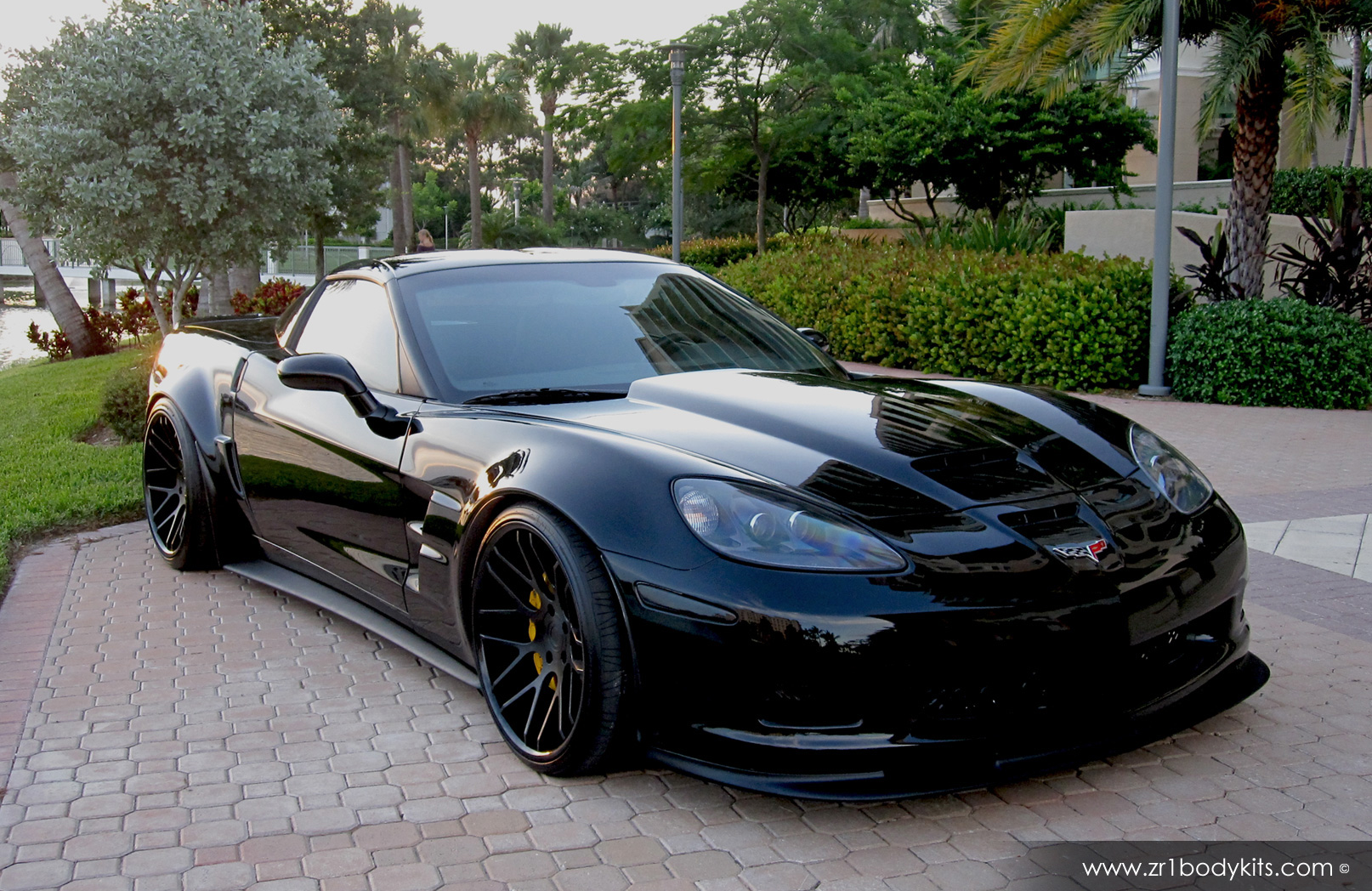 This body kit treatment is called the ZR6X Extreme Body Kit.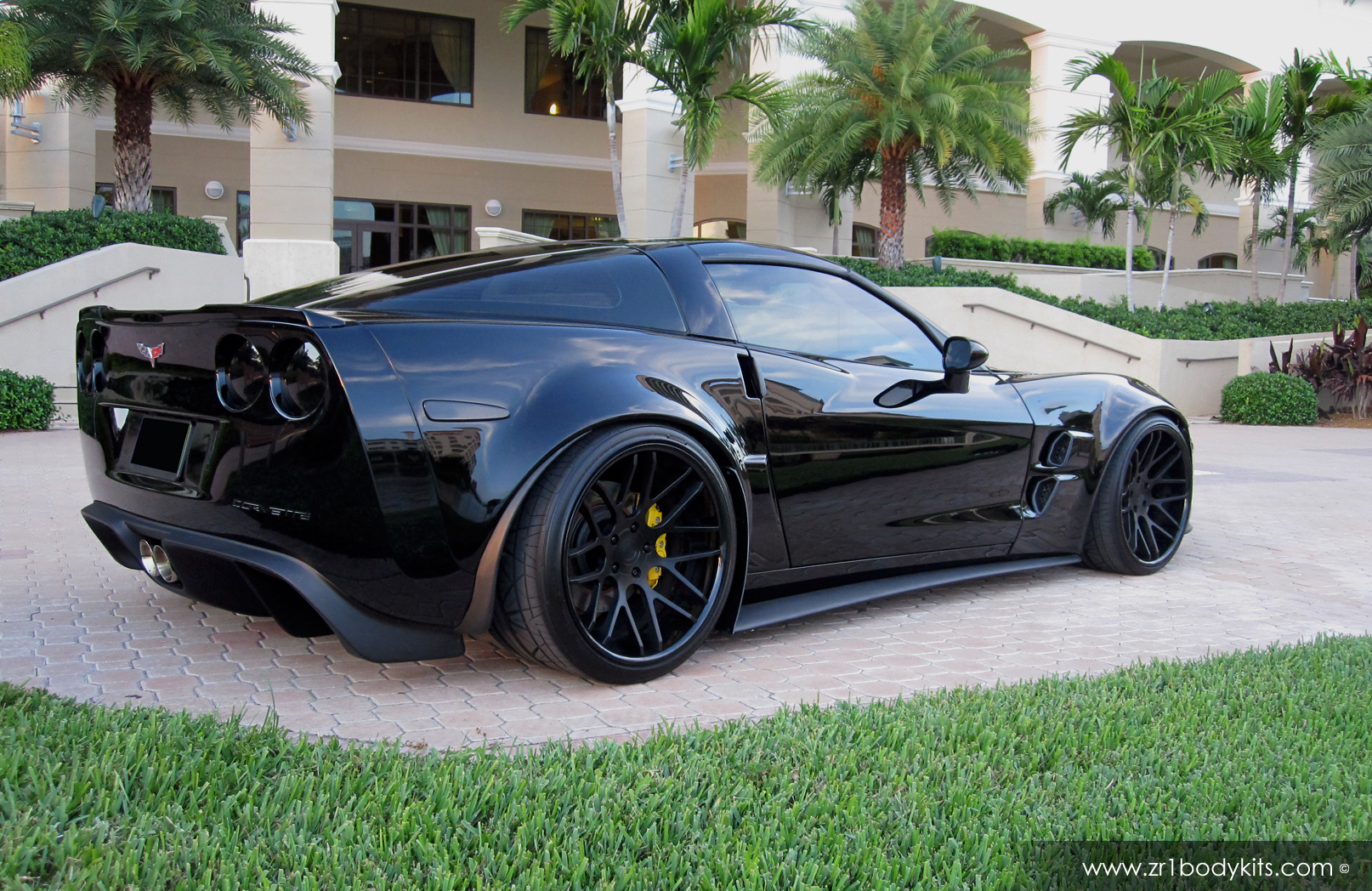 The pieces are made out of fiberglass using compression molds (similar to GM OEM panels).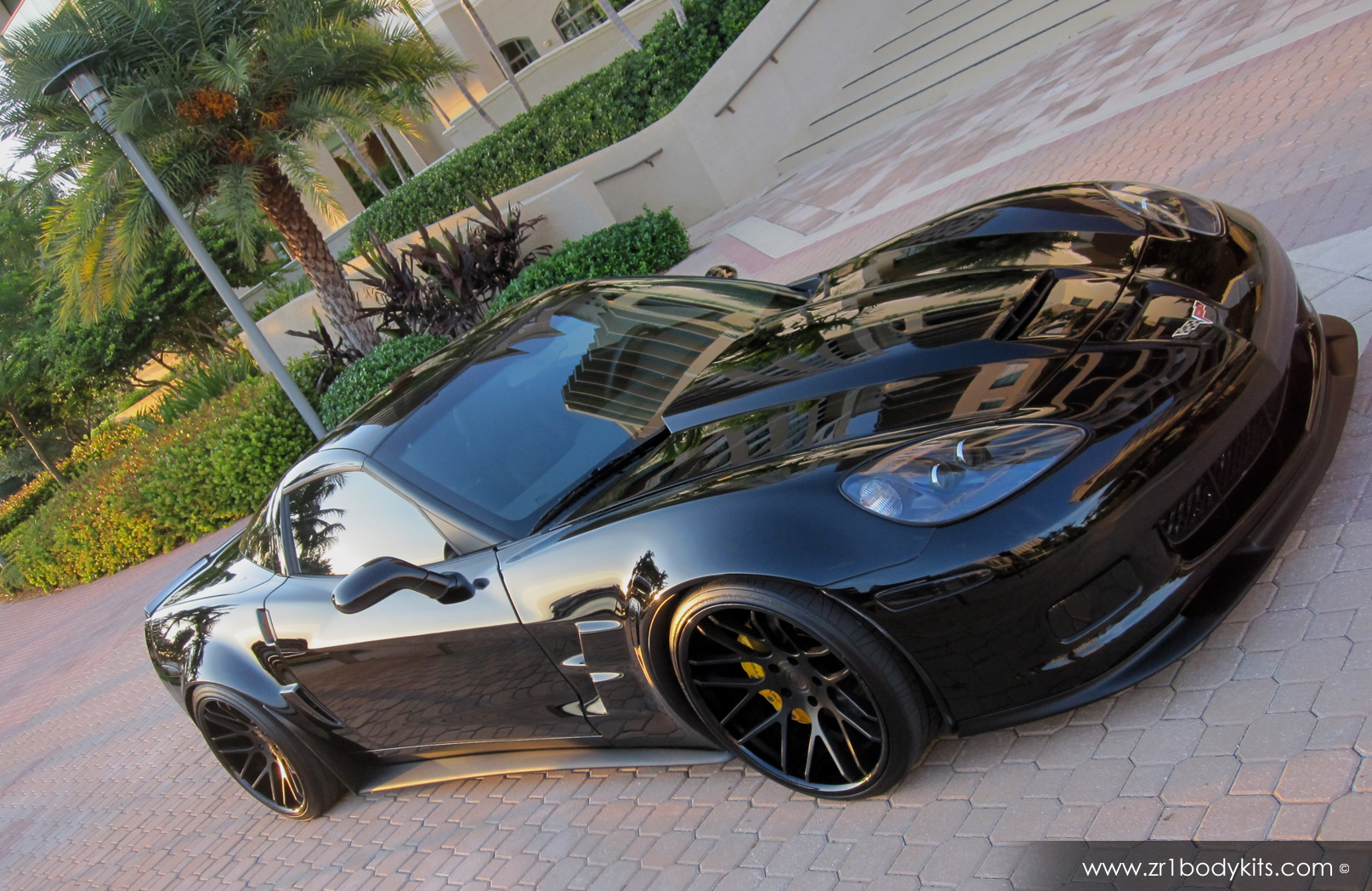 They are direct replacement using factory bolts, holes etc.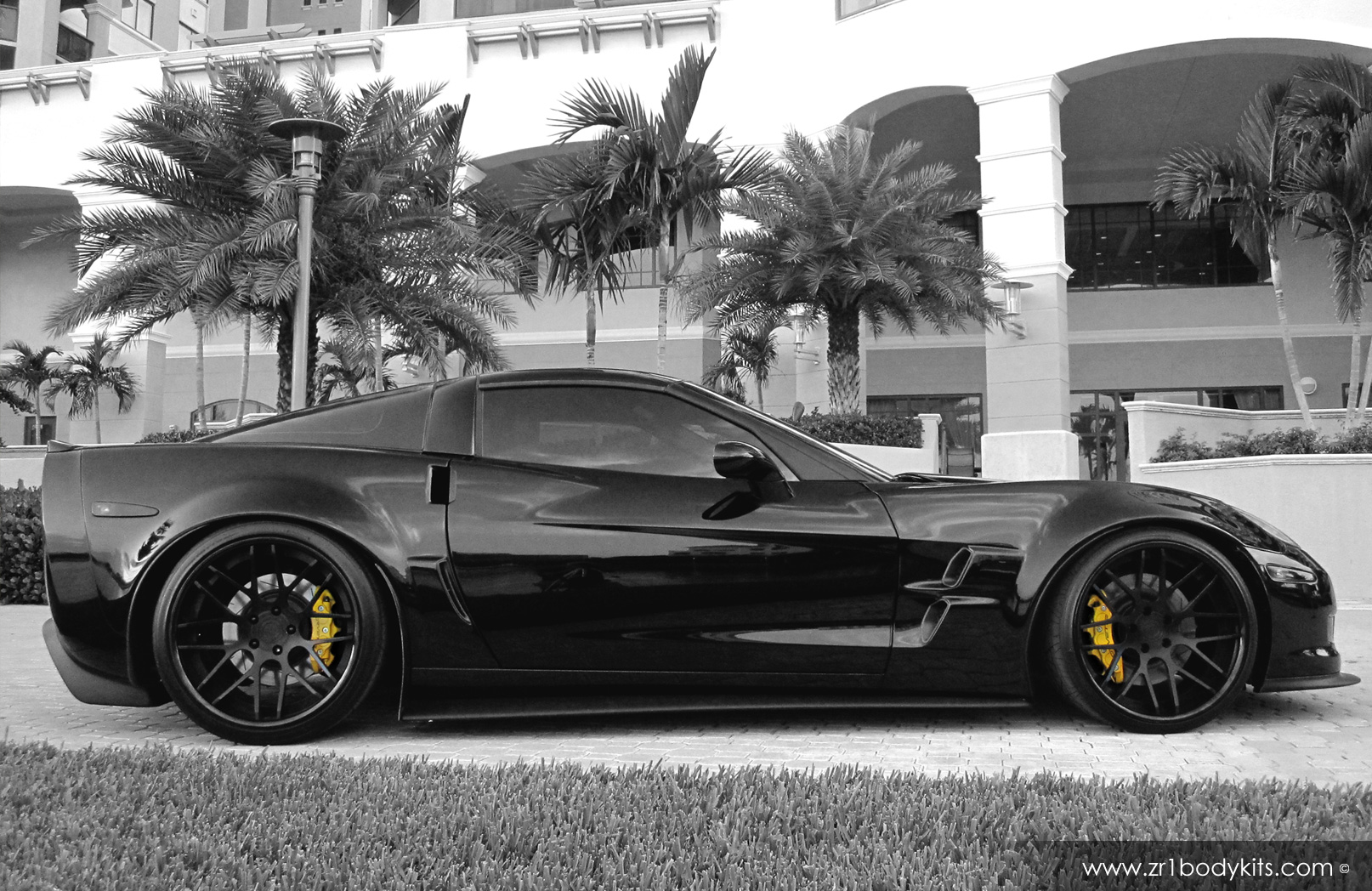 The widebody fenders are flared 1.5 inches wider than OEM ZR1 fenders and 3″ Wider track than Z / GS Models.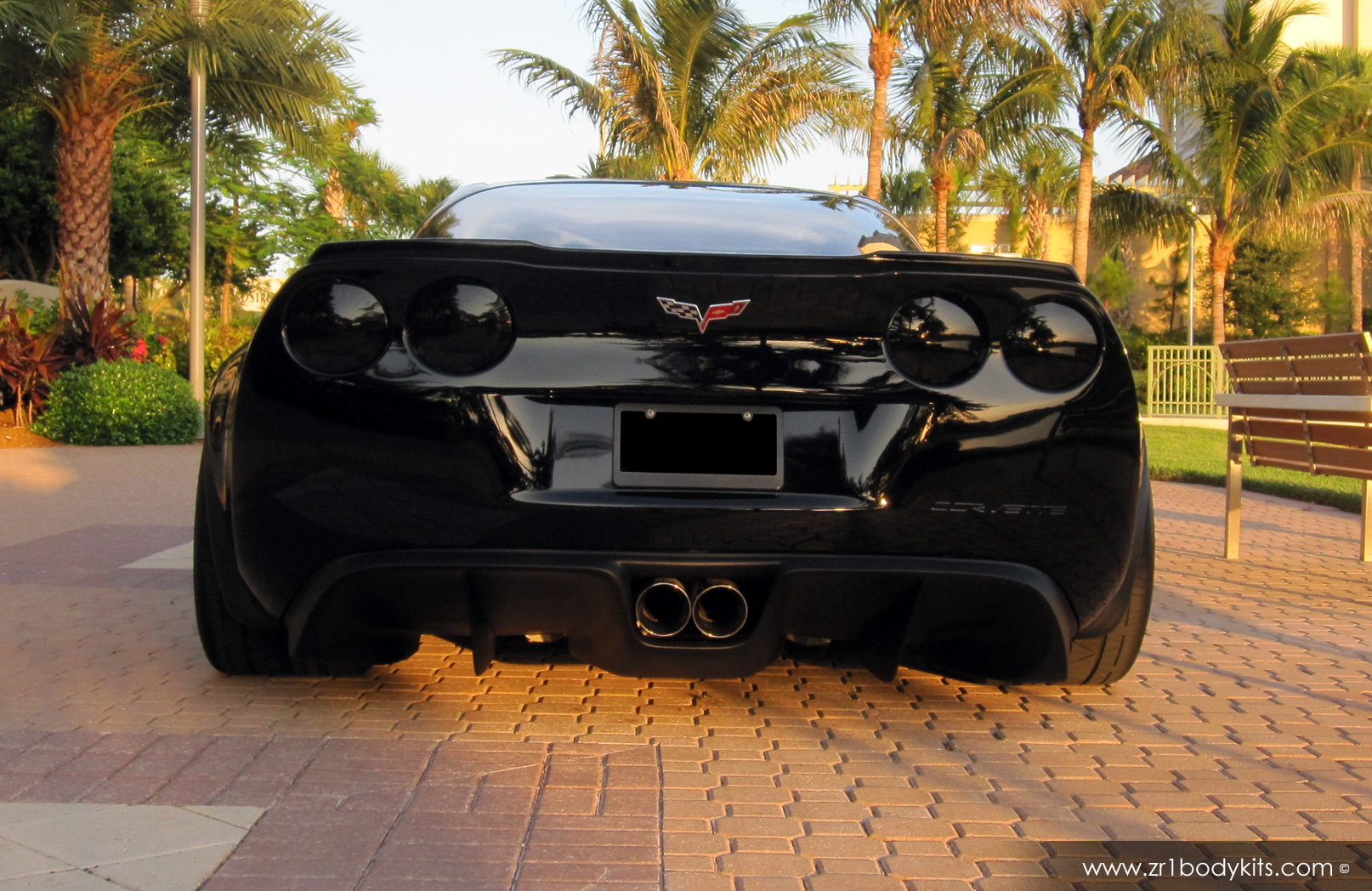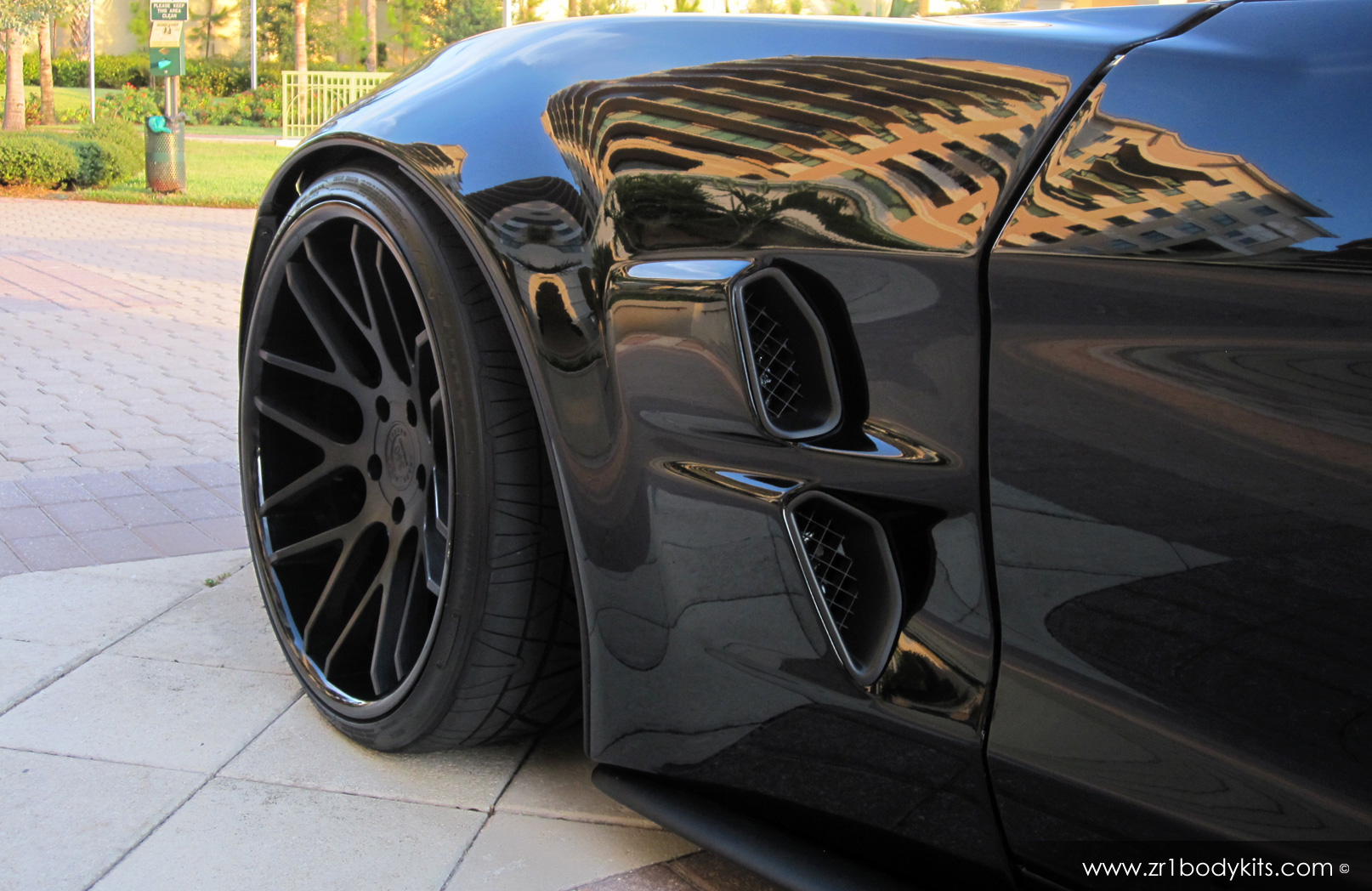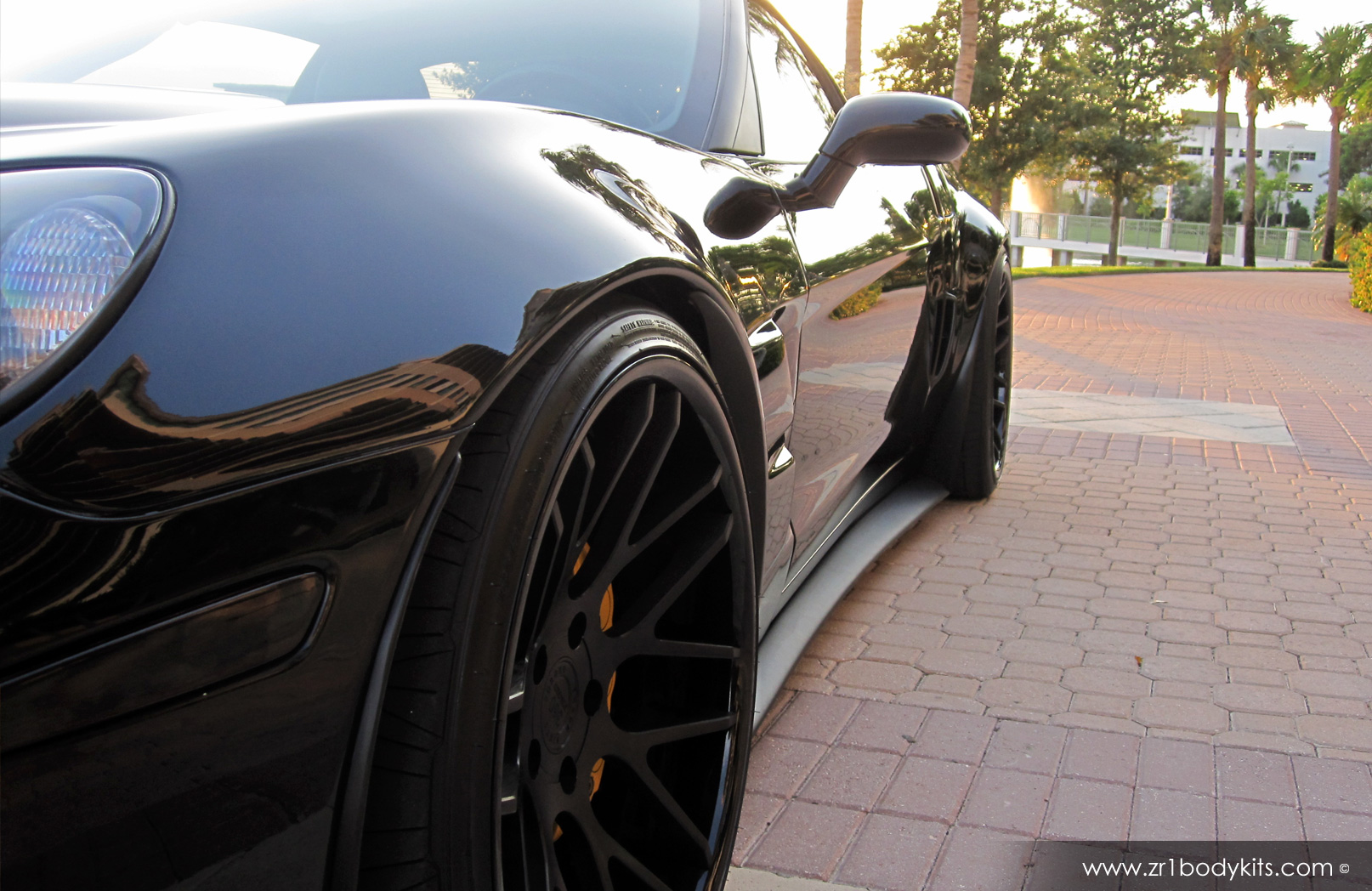 Loving the wheel fitment.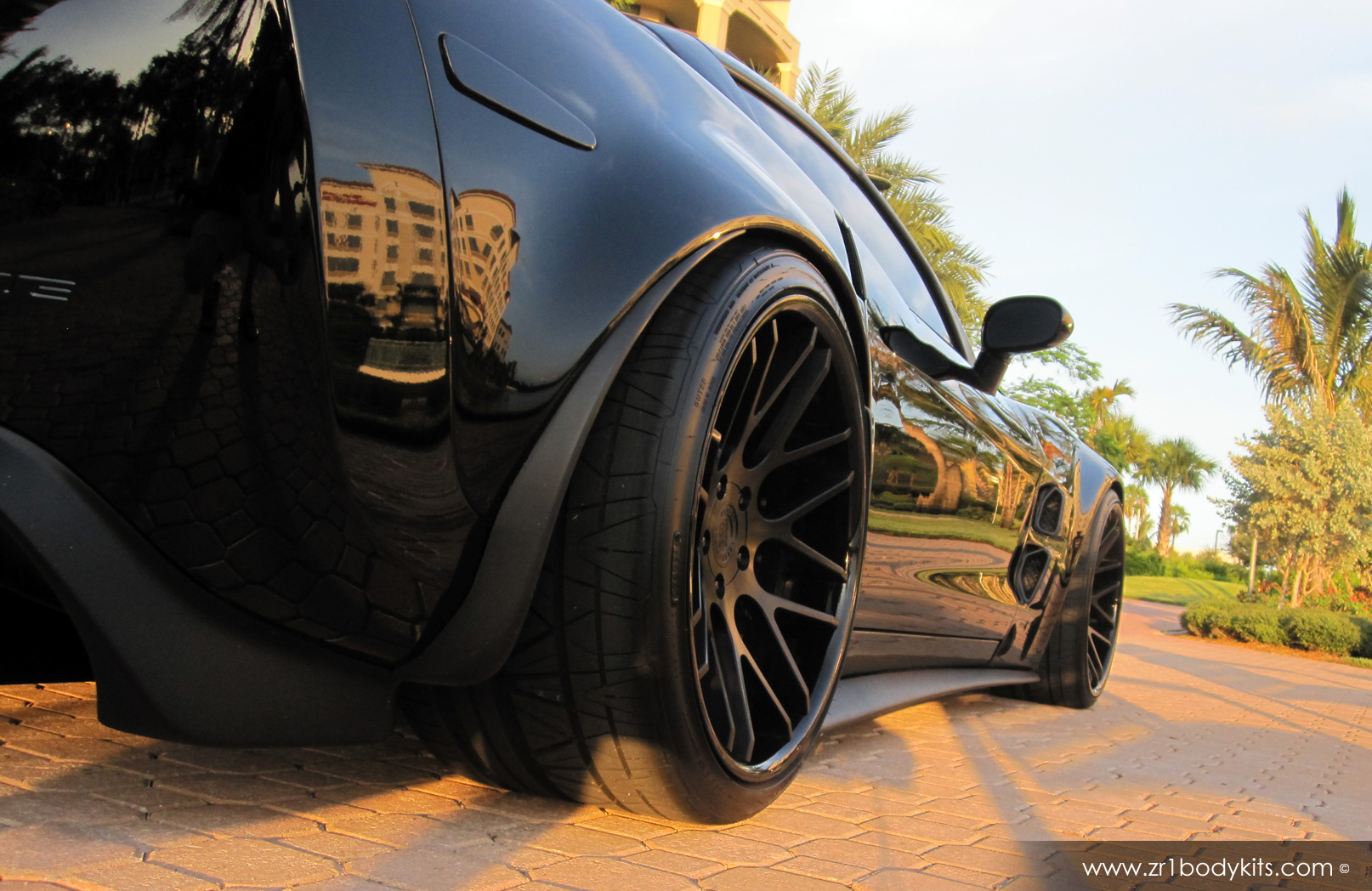 I don't see that much wheel fitment like this on American cars and it's very refreshing.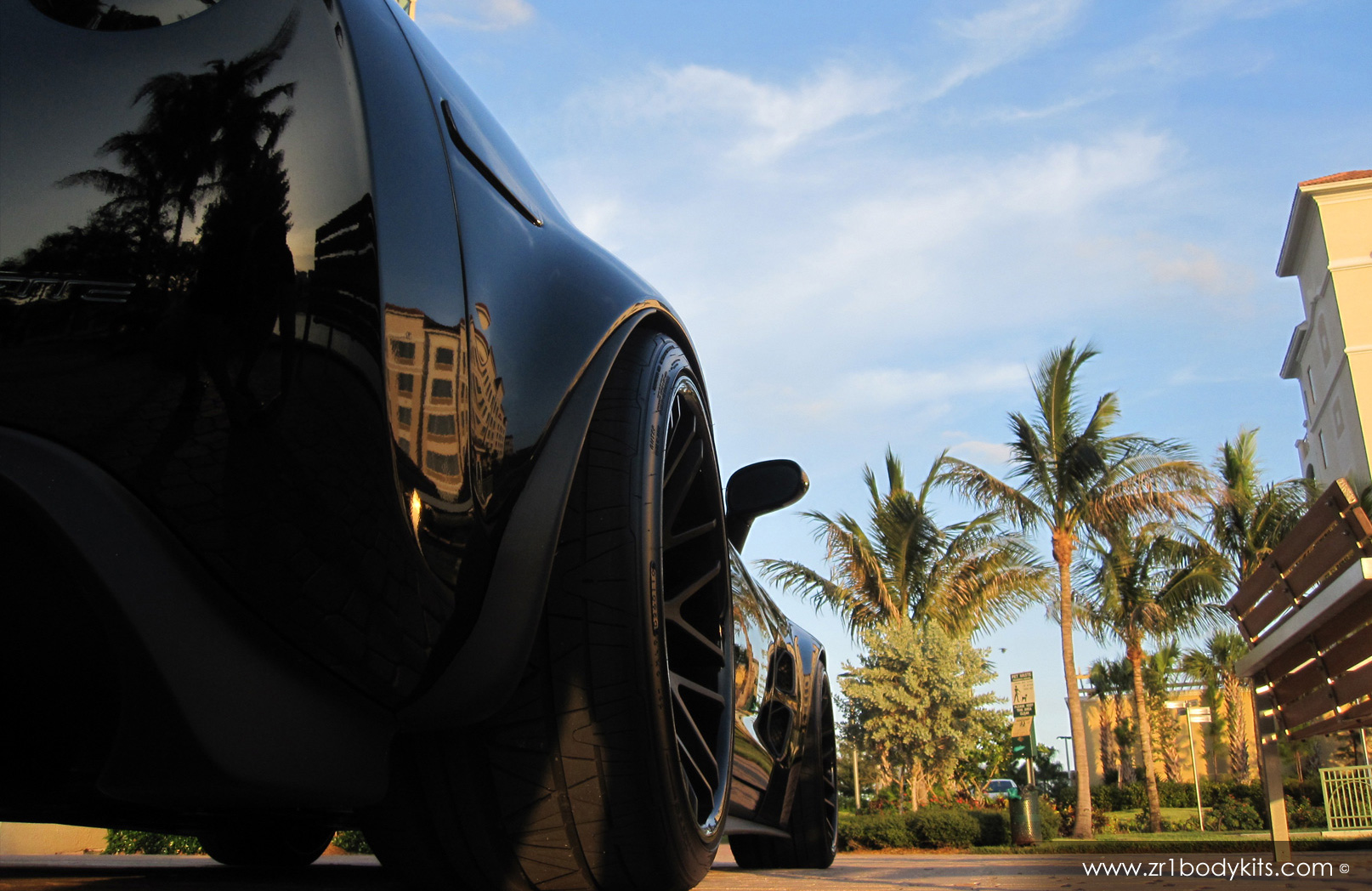 Digging the LED tails too.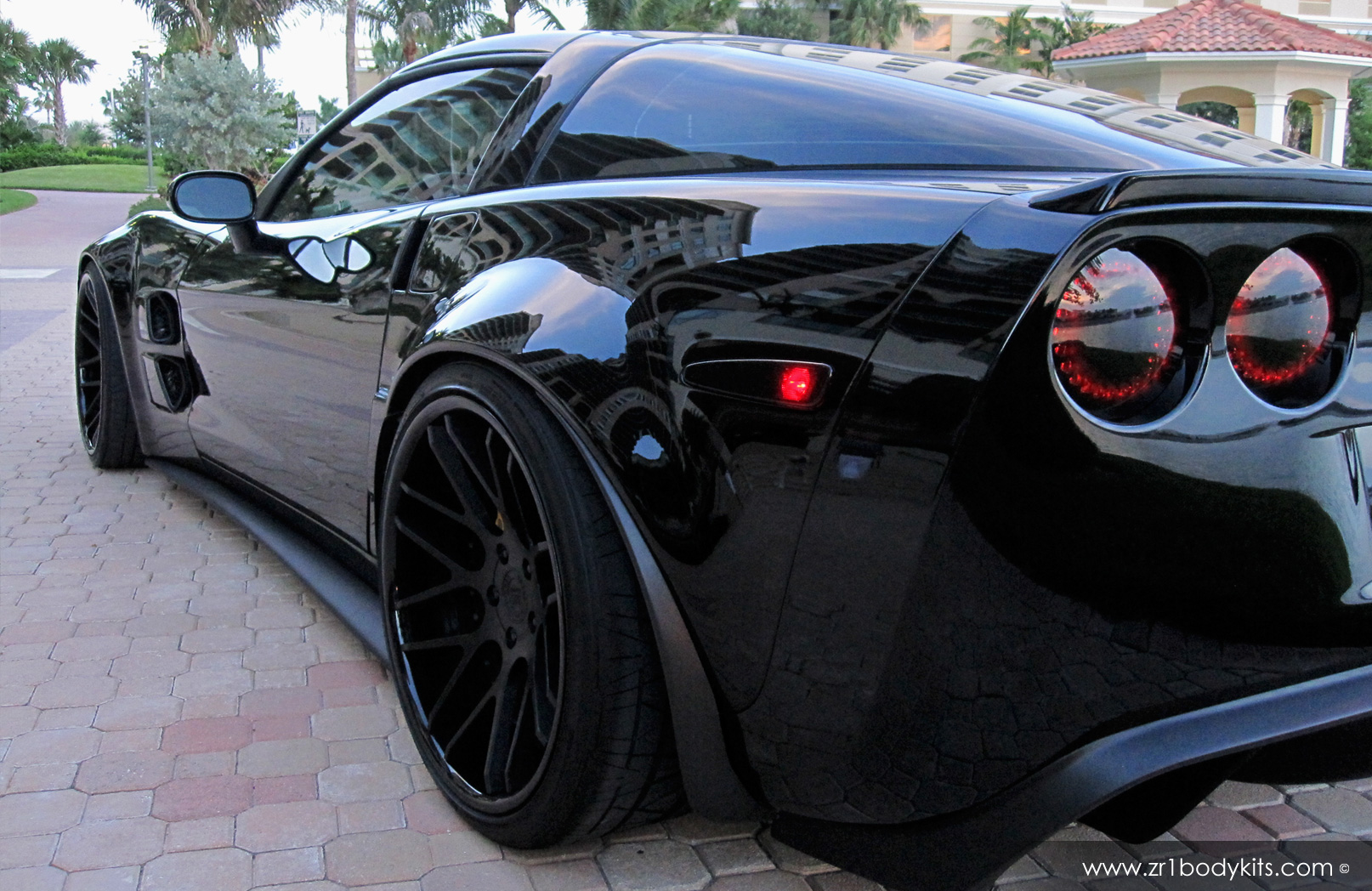 As an option, the front lip, sideskirts and rear diffuser can be made in carbon fiber.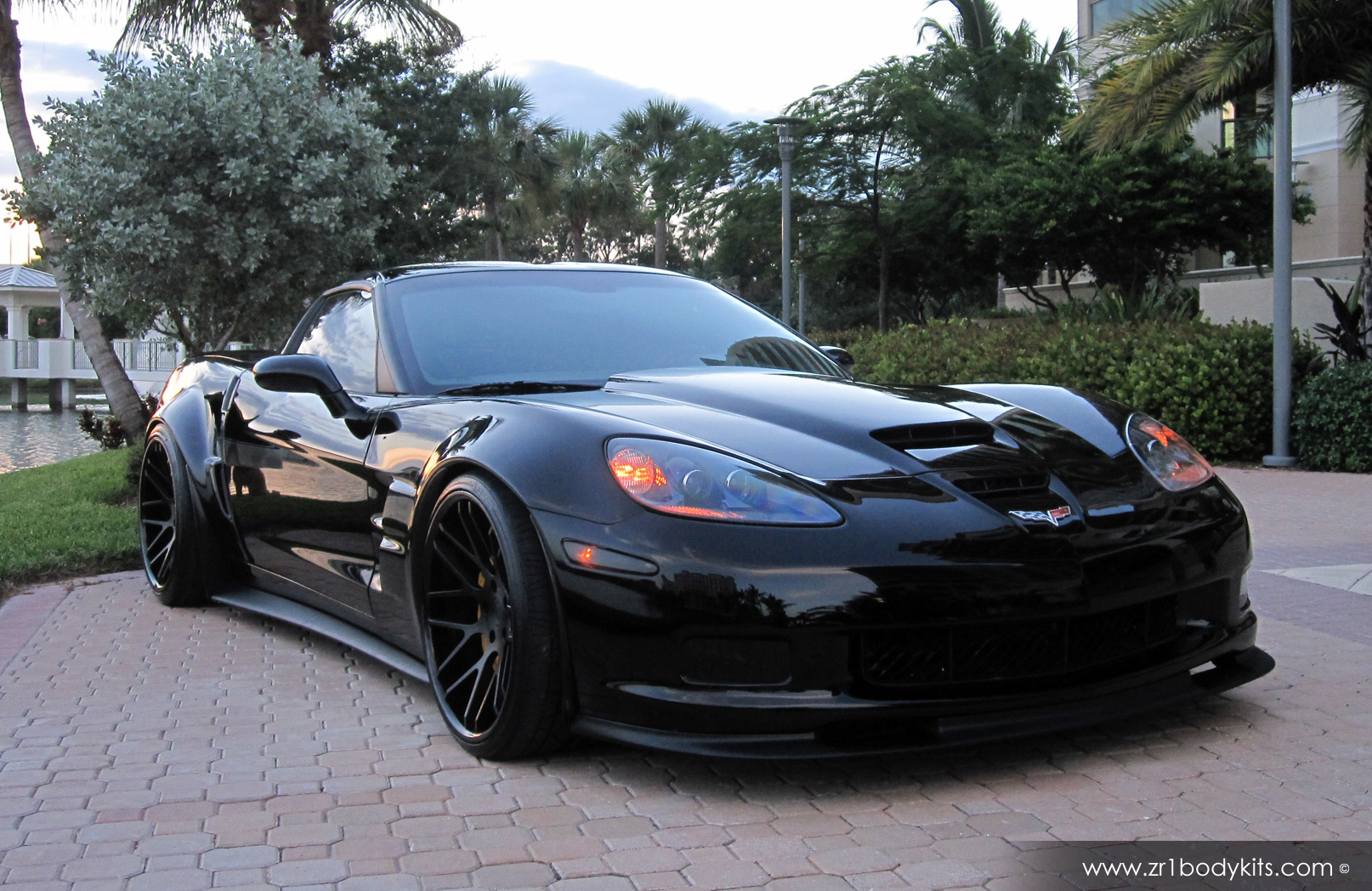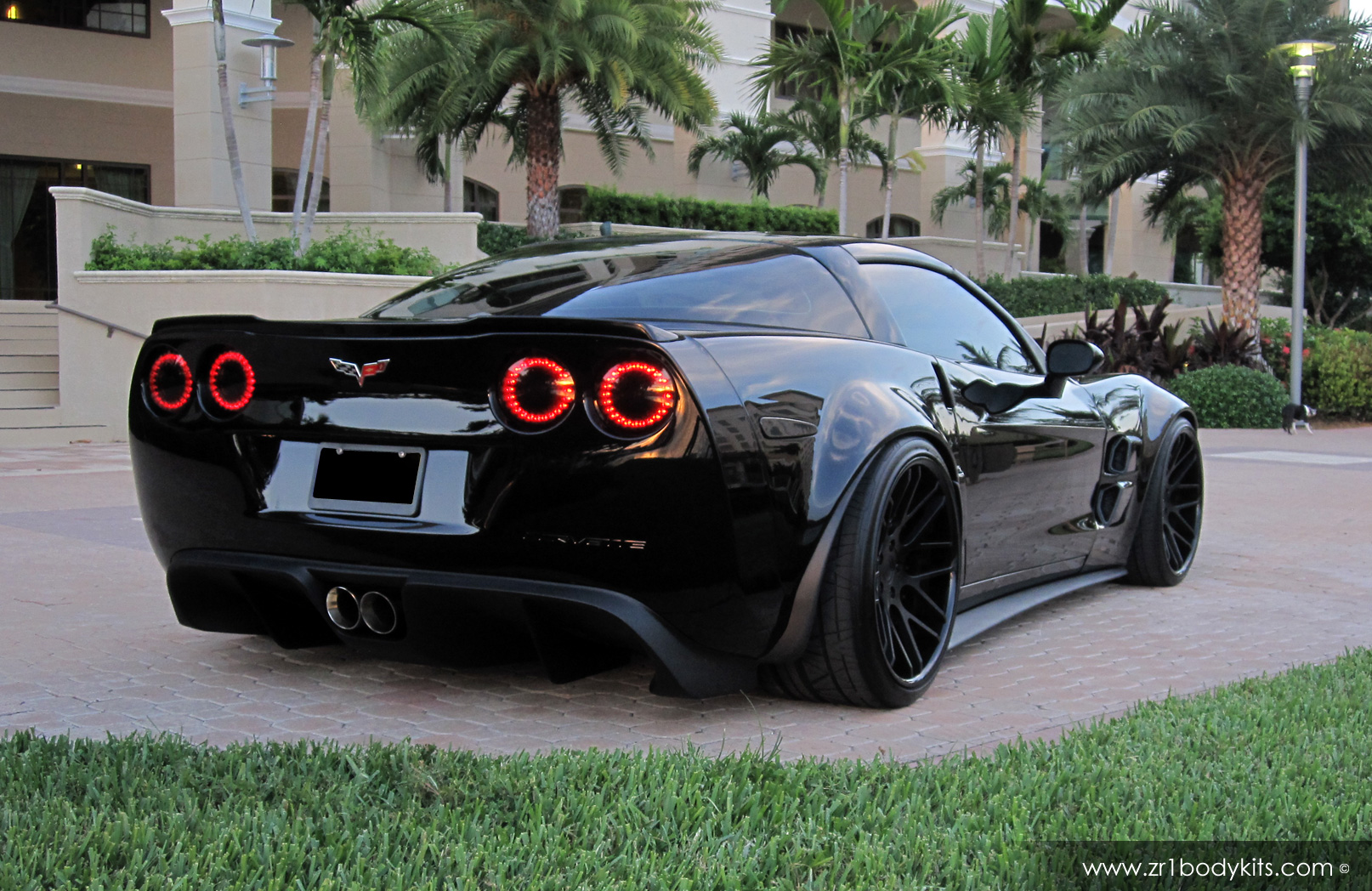 Price for the complete Extreme Style ZR1 body kit for c6 ZO6 Grand Sport is $7,599.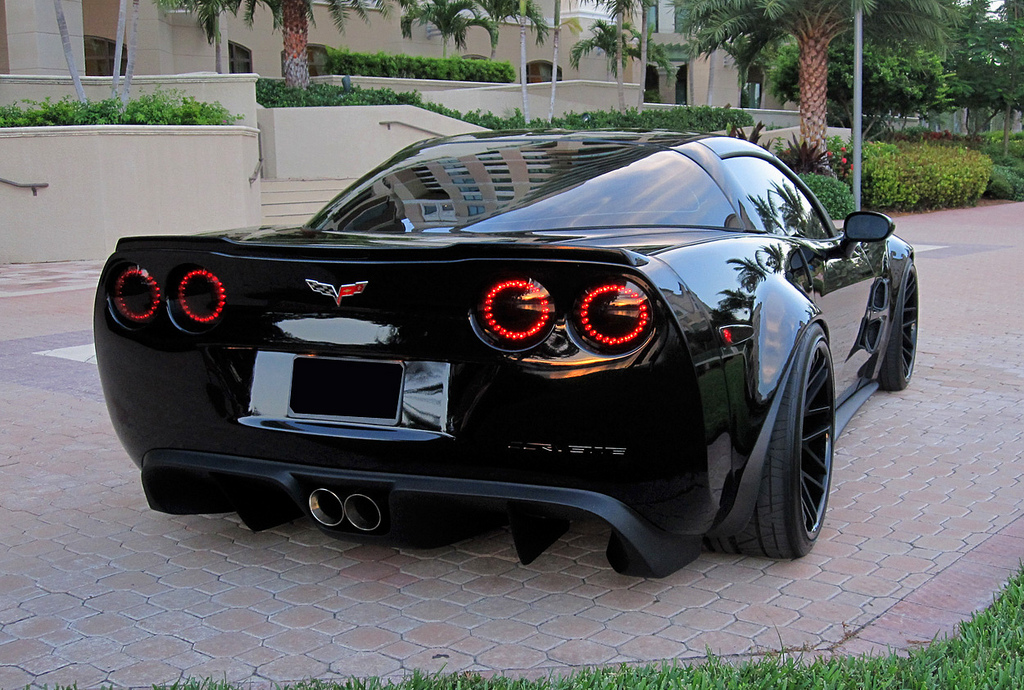 If you choose to go with the OEM style ZR1 body kit instead, it's a bit less at $6,999.00.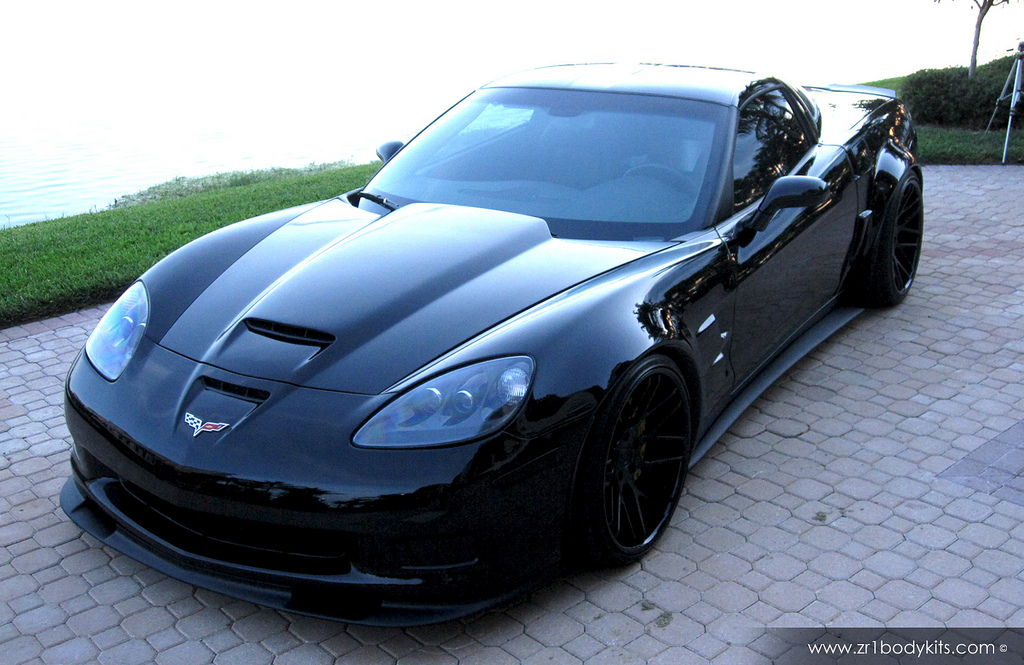 Other than the double scoops in the front end, this is probably one of the best looking street Corvette I've seen lately.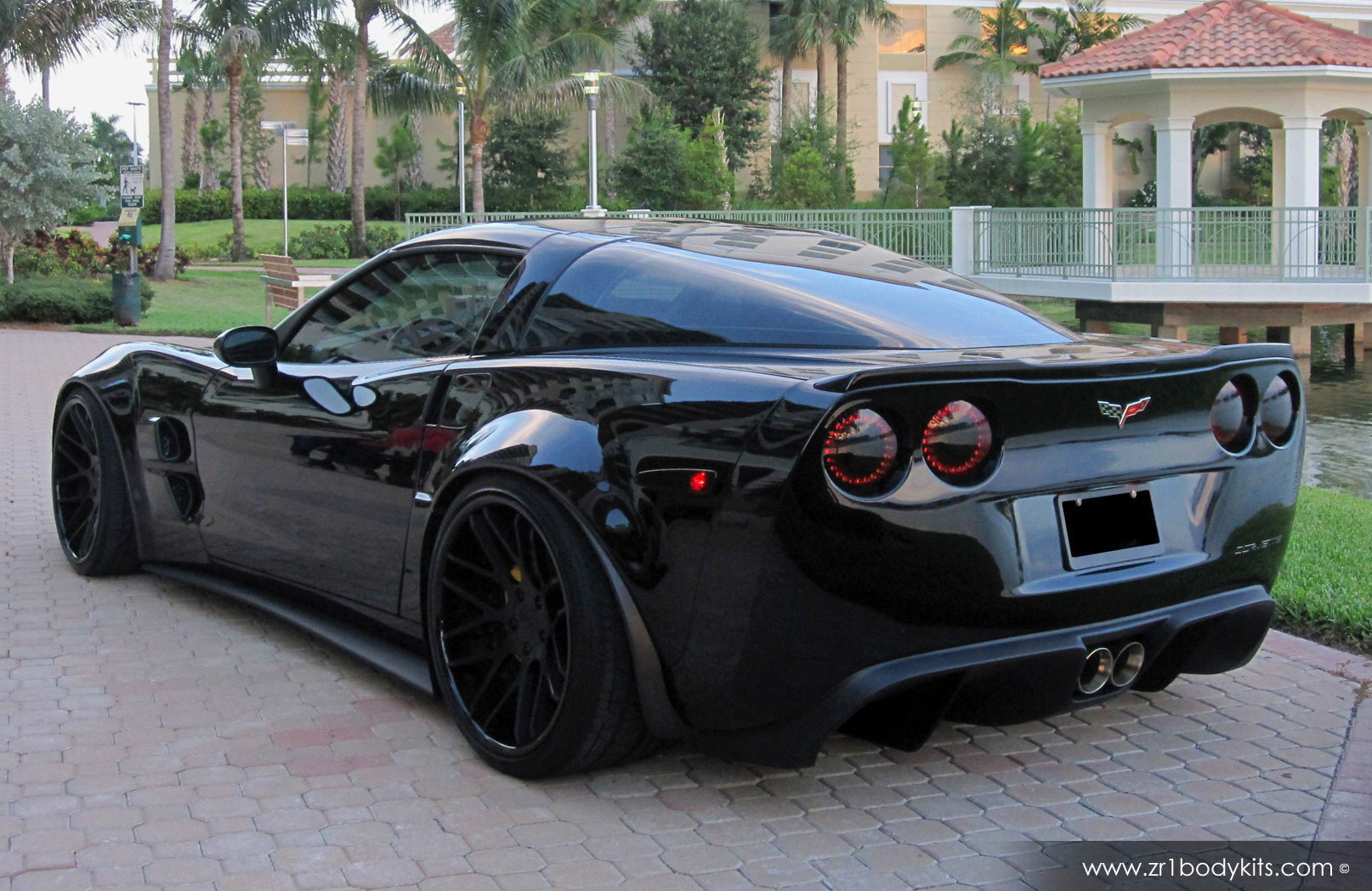 For more info, goto zr1bodykits.com