Active Autowerke 2011 Ad
29 November 2010
9 Comments
A couple of years ago, Active Autowerke contacted me to design their 2009 Magazine ad.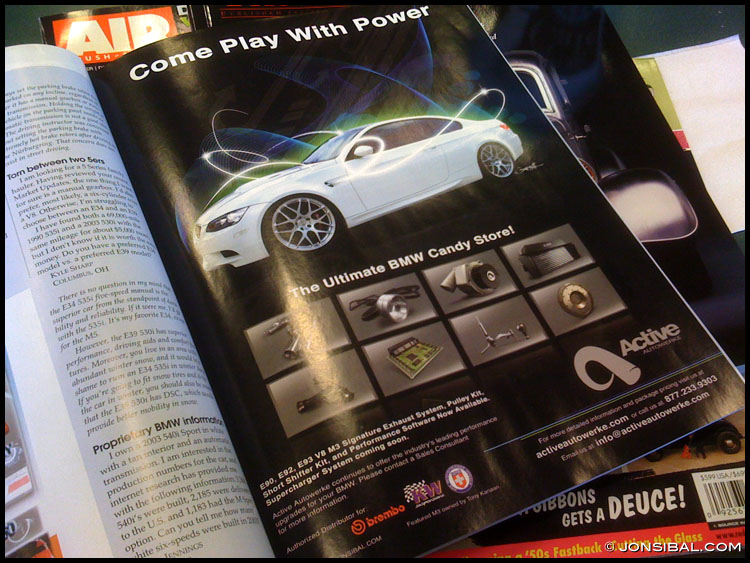 They since then ran that through 2010 but have also expressed their interest in a new ad possibly for the 2011 season to celebrate their 30 years in business of boosting bimmers.
It took me a while to come up with an interesting design and caption but after many months and numerous drafts, I finally nailed down something for them.
Inspired by my More than Words piece, I created a text art of a BMW E92 M3 from Active Autowerke.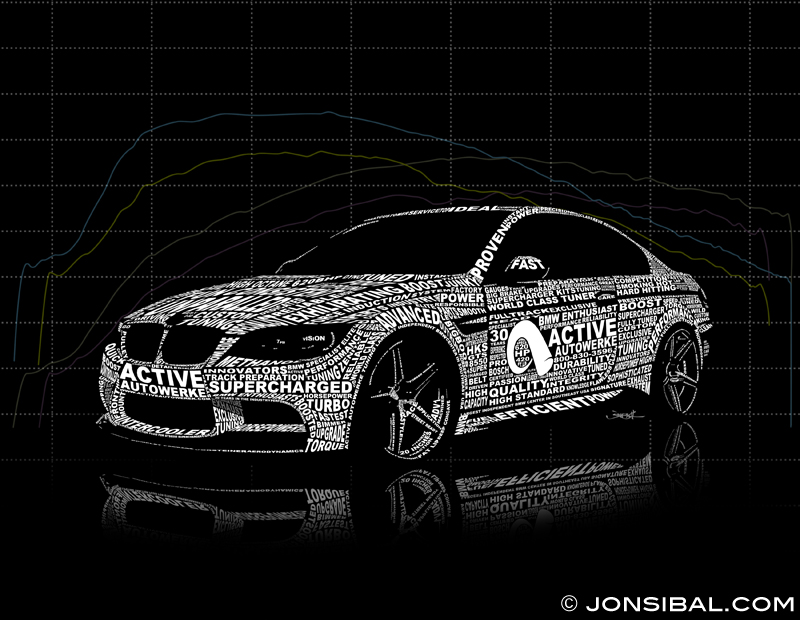 CLICK HERE for HI-RES
.
Just like my More than Words piece, I didn't want to just use random words so I made sure that every single words used have something to do with Active Autowerke. They are all the words and phrases used to described the company. It also features their products and performance figures.
And here is the completed 2011 Active Autowerke Ad design.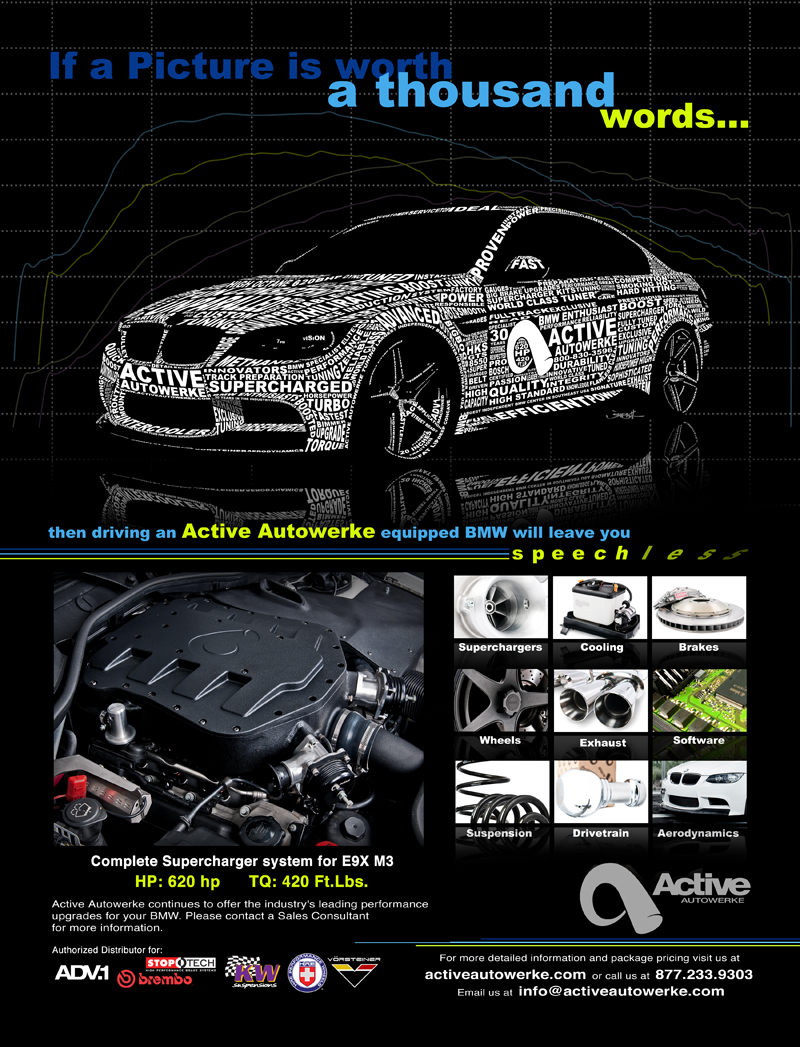 It will appear in Bimmer Magazine, Roundel, and many other publications. Active Autowerke is also selling a shirt version of the BMW text art.


If you are interested, go get yours at their website.