BMW F07 Safari
24 November 2010
One Comment
My friends over at Studie AG have produced plenty of different tuned BMWs from mild to wild.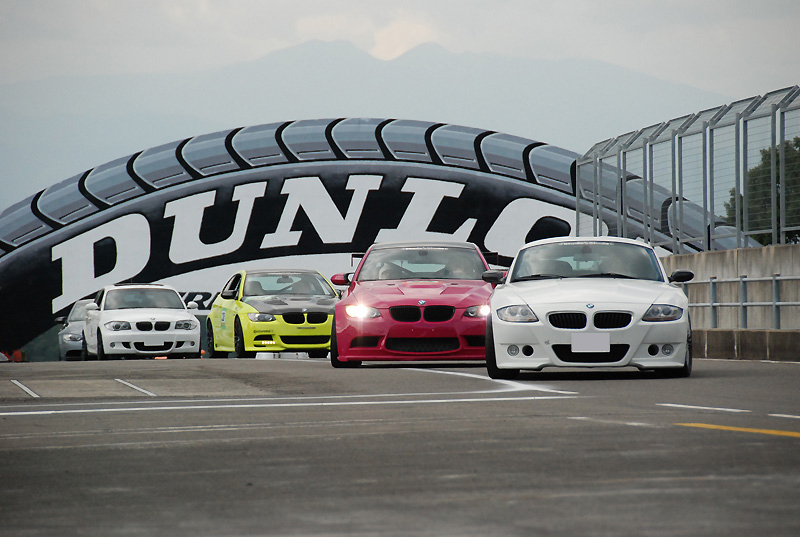 Earlier this year, they got their hands on a 2010 BMW 5 series GT to create another signature Studie AG car.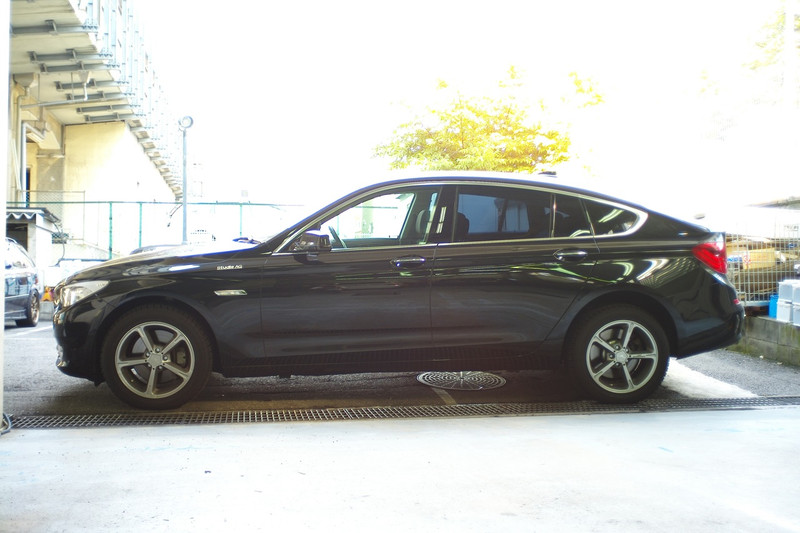 At the paint booth…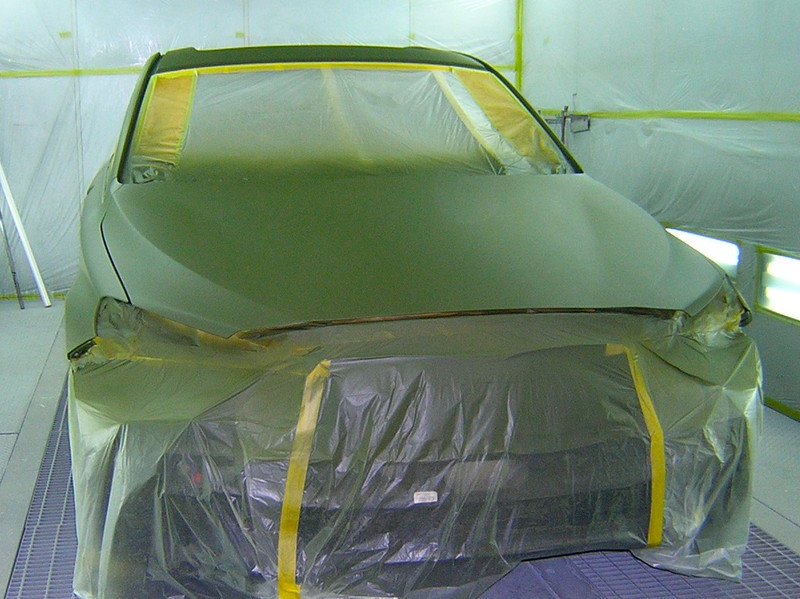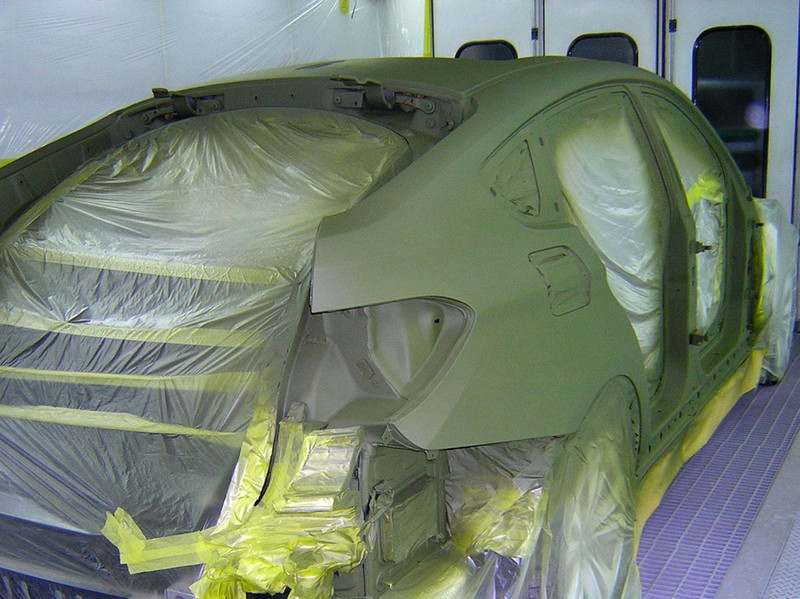 Most of Studie AG special cars were in bright, colorful hues but for the F07 5er GT, they chose to go with the flat safari green paint.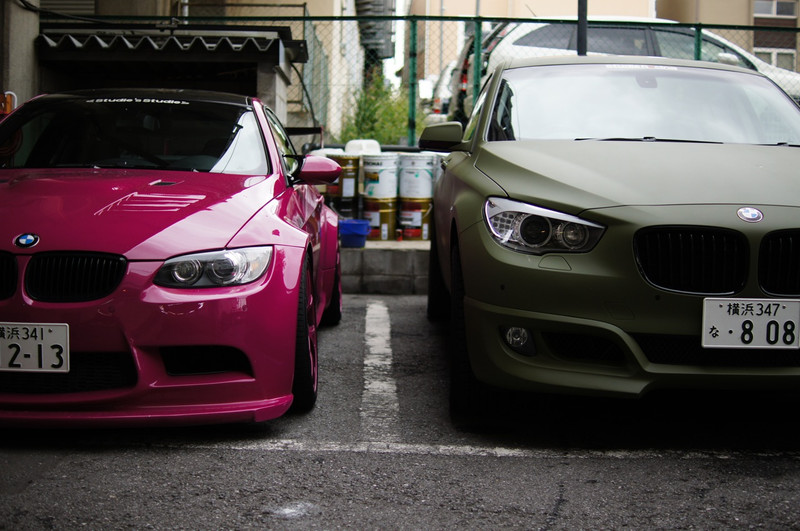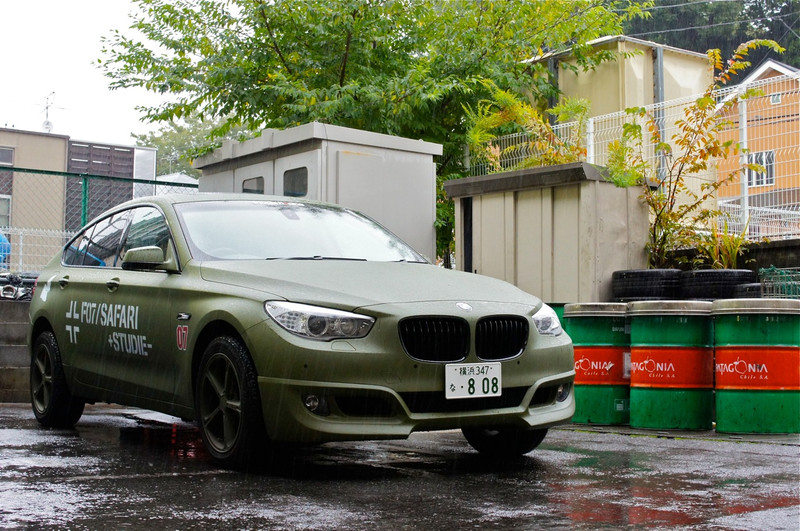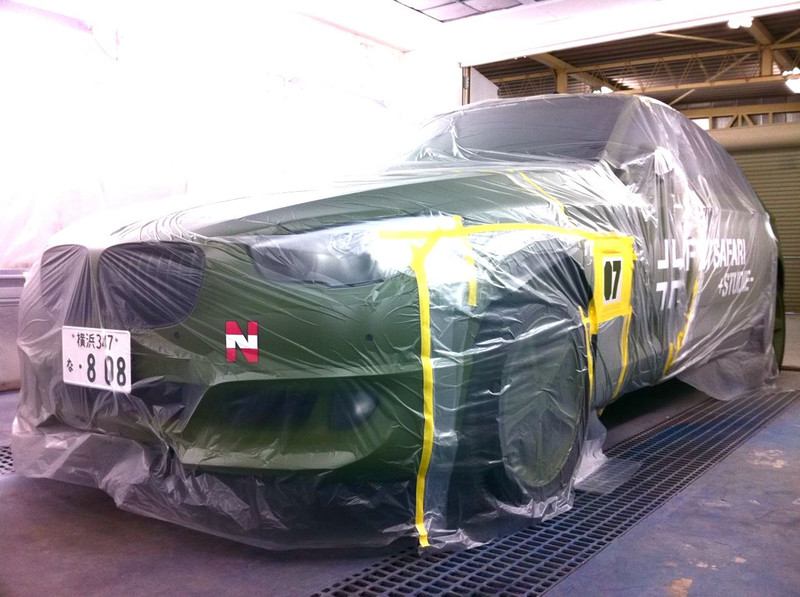 After couple of months, they finally unveiled their latest creation at this weekend's 2010 BMW Familie event. Presenting the F07 Safari.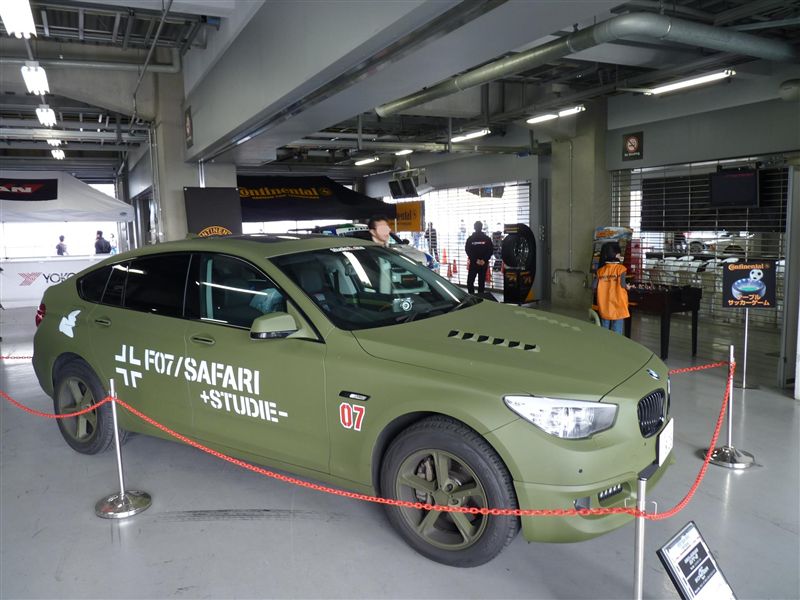 Being the biggest Japanese dealer and distributor for many aftermarket tuning companies, Studie AG couldn't just leave the F07 bone stock.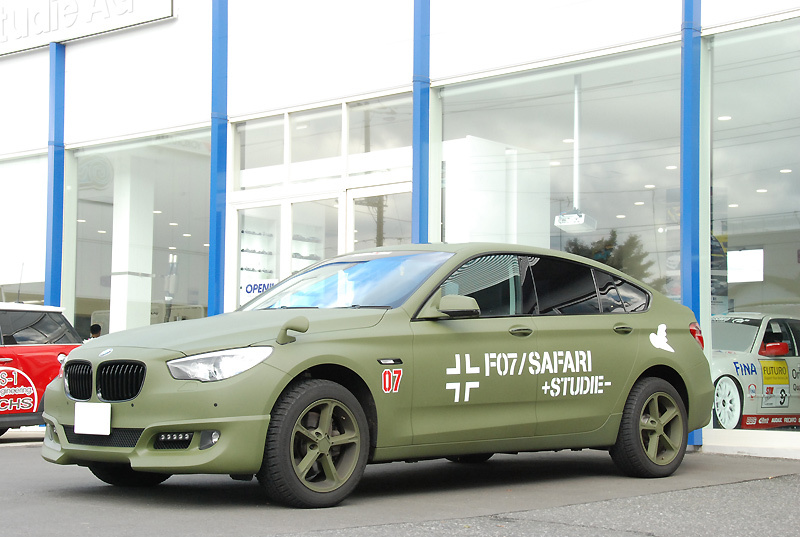 They installed a front half bumper cover from AC Schnitzer. But it was slightly modified to add a pair of LED driving lights to keep it unique.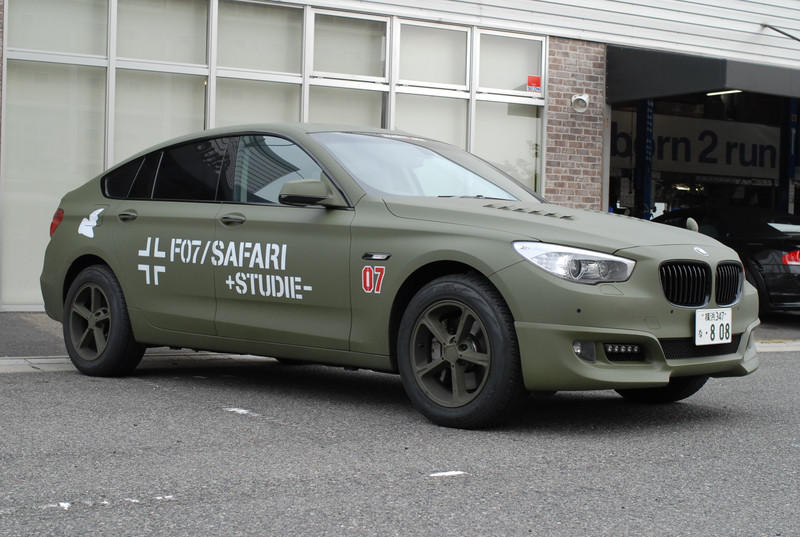 The wheels are AC Schnitzer Type IV wheels measuring 19×8.5 in the front with a +15 offset, and 19×9.5 in the rear with a +21.5 offset.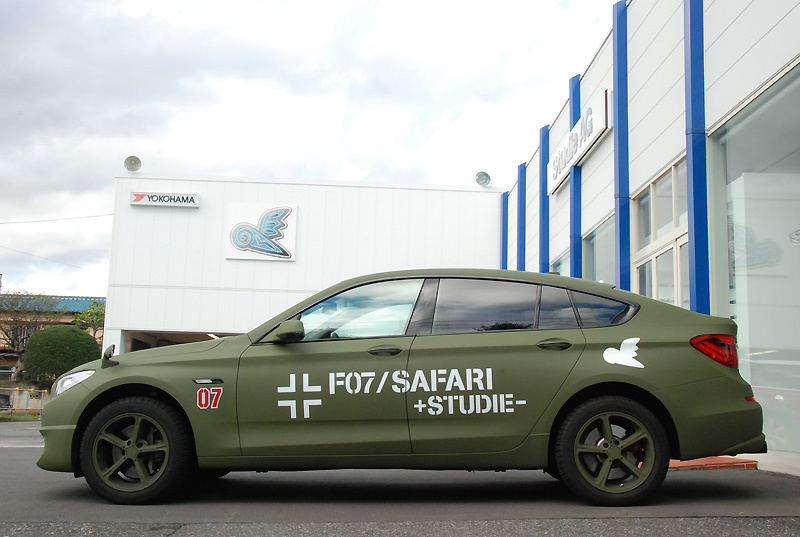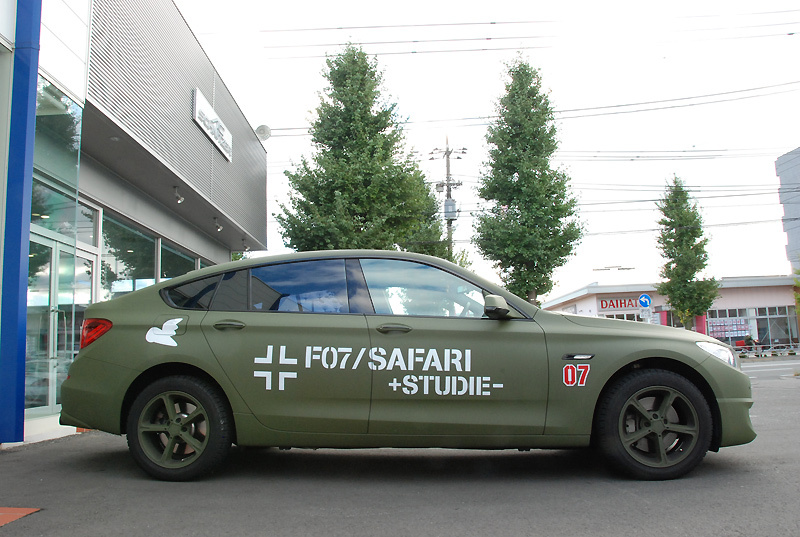 White graphics were then applied to break up the flat green paint job.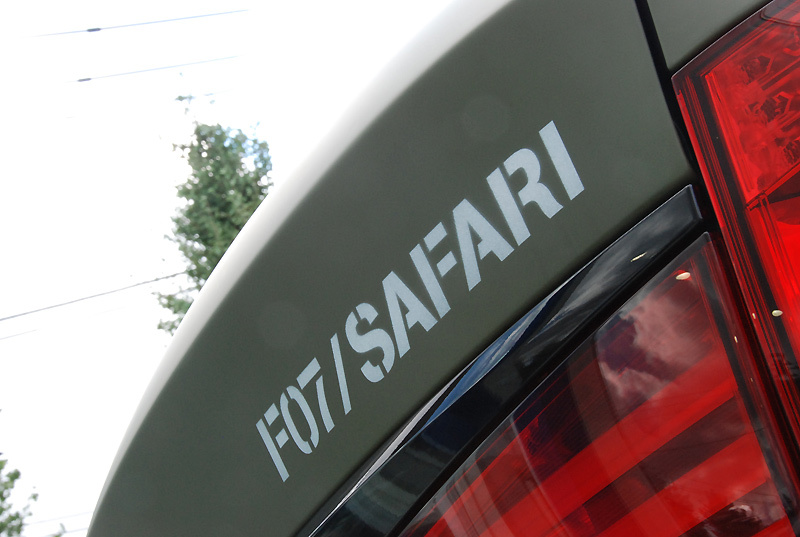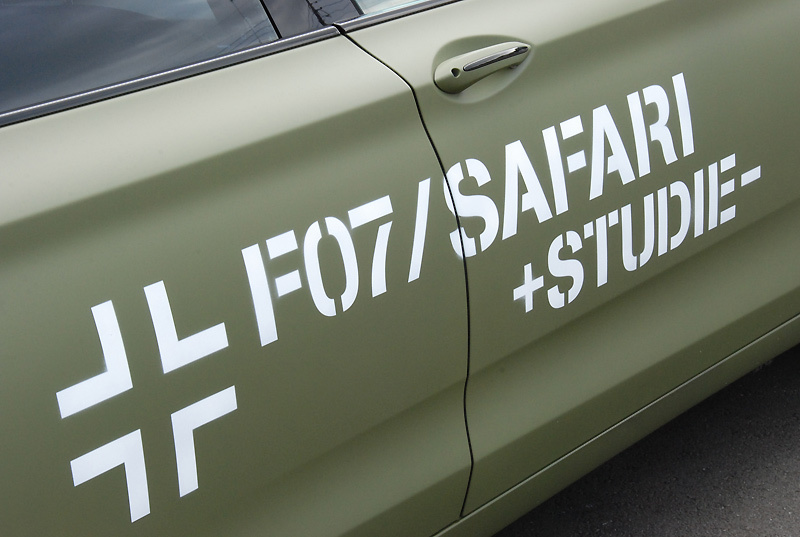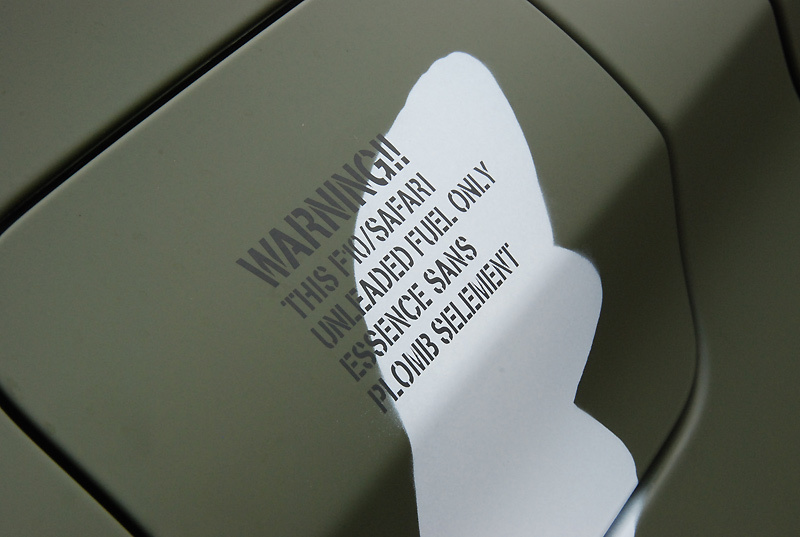 By the time it was displayed at the BMW Familie event, the F07 Safari features a new vented hood via a row of louvers on each side.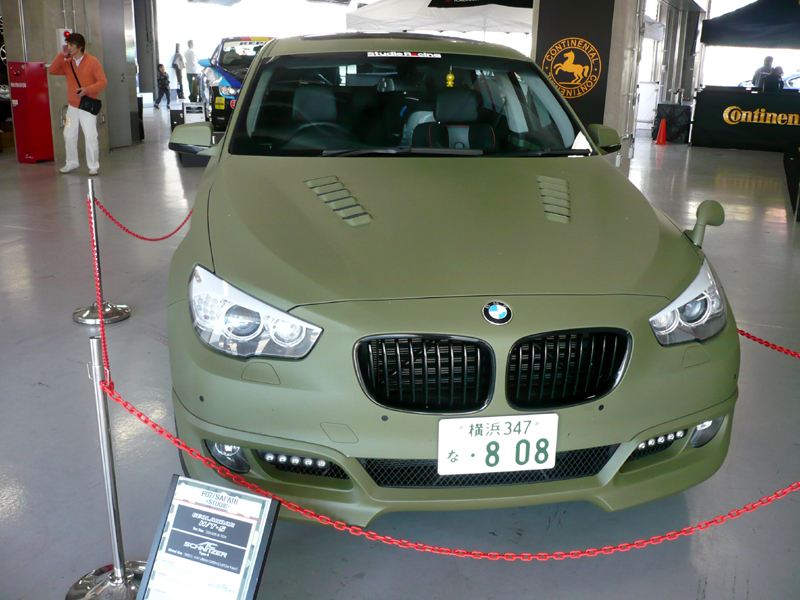 Couple of pics during a visit at from Dort.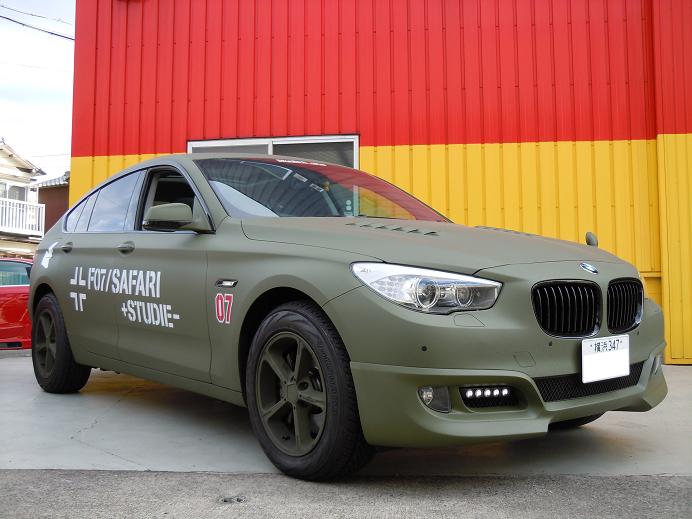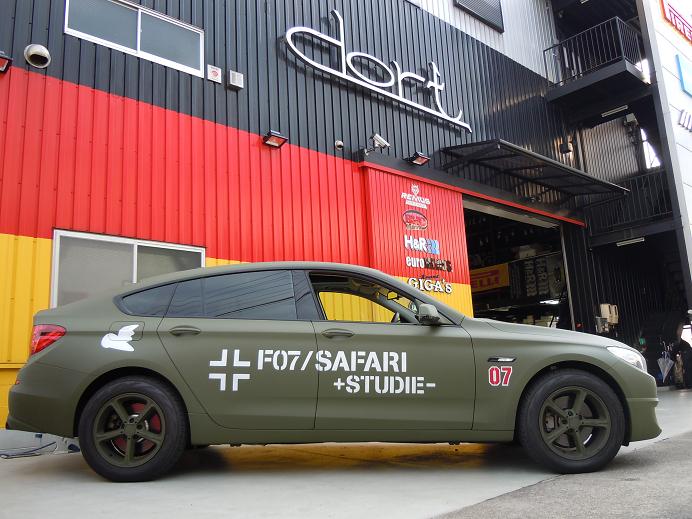 2010 BMW Familie event coverage coming right up.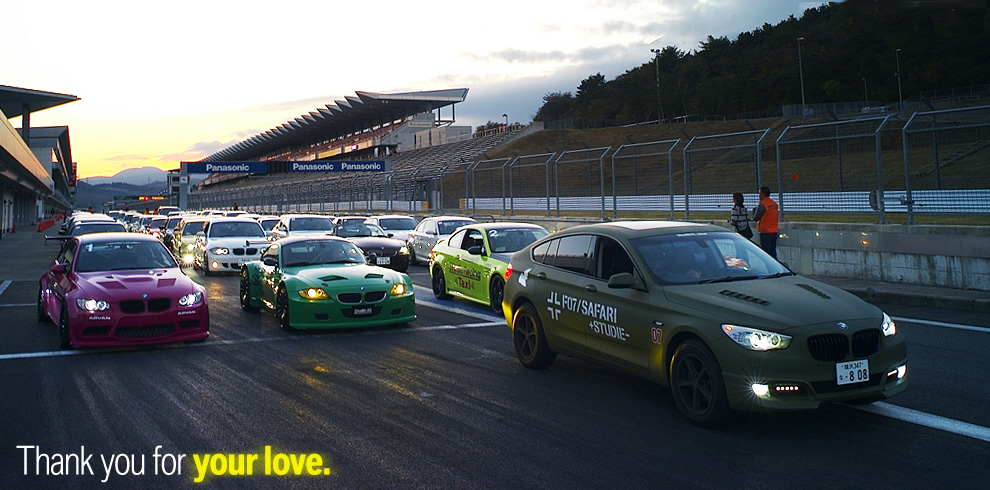 For more info on Studie AG, goto www.studie.jp.