SCION tC GT
2 November 2010
7 Comments

Ever since John Pangilinan and I worked together on his first Scion tC for the Scion Tuner Challenge back in 2008 (where he actually won 1st place), we've been itching to get our hands on another Scion to fix it up a bit. The opportunity came when John was chosen again as of the three competitors in this year's Scion Tuner Challenge to be held during the 2010 SEMA show in Las Vegas.
Since then, we've discussed what would be cool to do to the recently released 2011 Scion tC. I def. wanted to have a motorsport theme which required a new custom widebody kit design.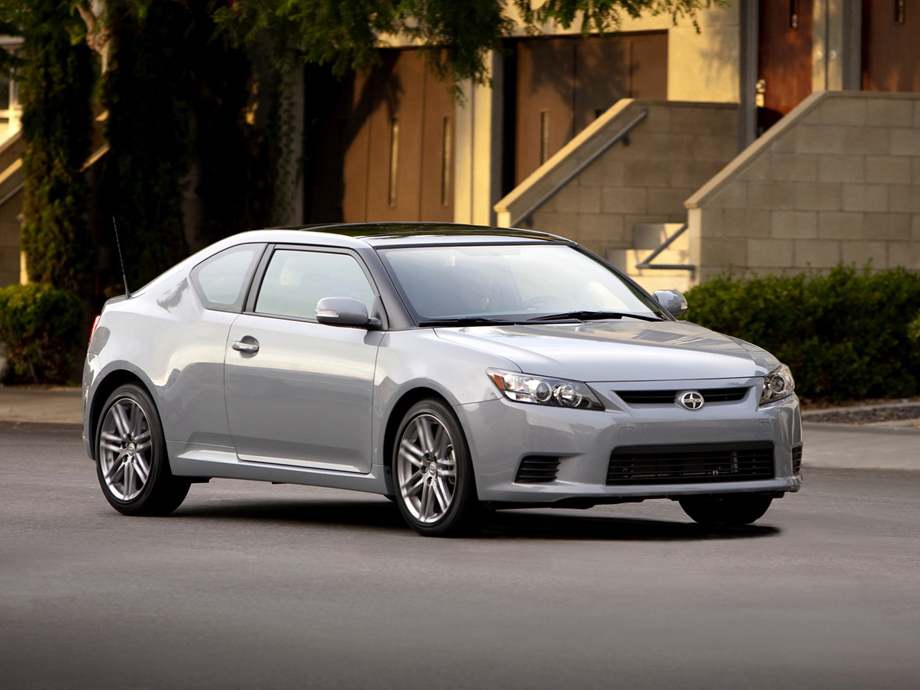 It's a whole new body so no existing body kit existed for this car.
So I created couple of renderings to show John what my vision is for this car. After a few discussions, we met up with SEIBON who John commissioned to build the kit. I knew Mike Burlas before he got picked up by Seibon so I was comfortable with him working on the car. This dude is very good at translating my designs into reality. He can sculpt like no other and can get the work done especially on such a tight schedule.
Body Kit Design process for the 2011 Scion tC GT.
These factory shots of the new tC were the base images used to design the body kit.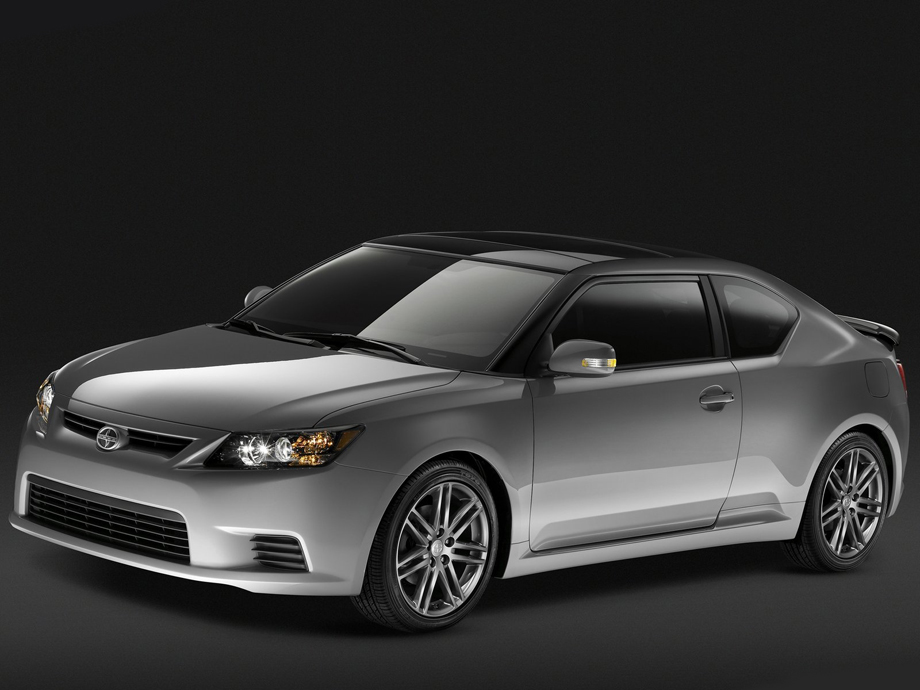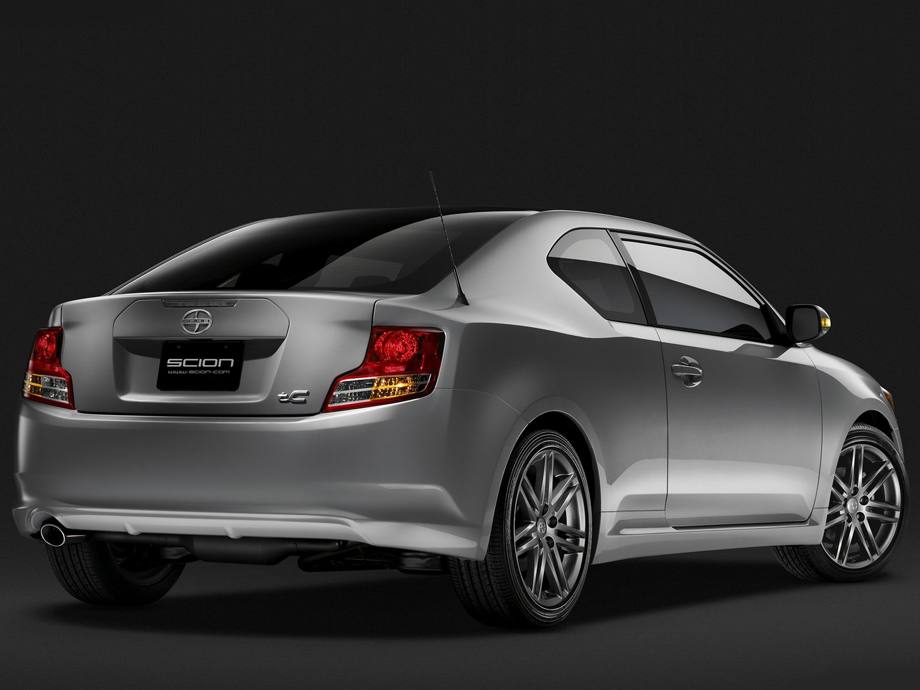 Here are couple of the initial designs I came up with for this project.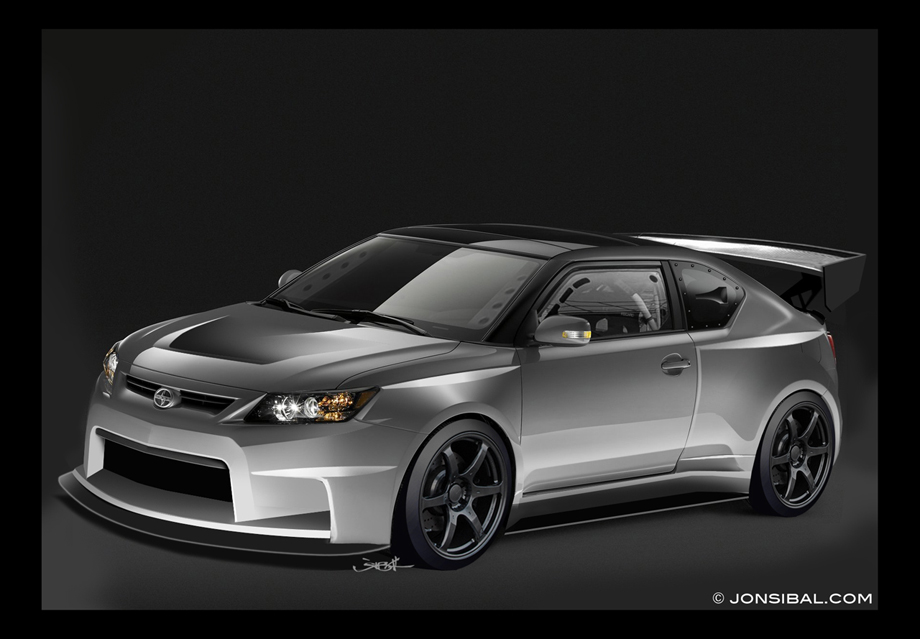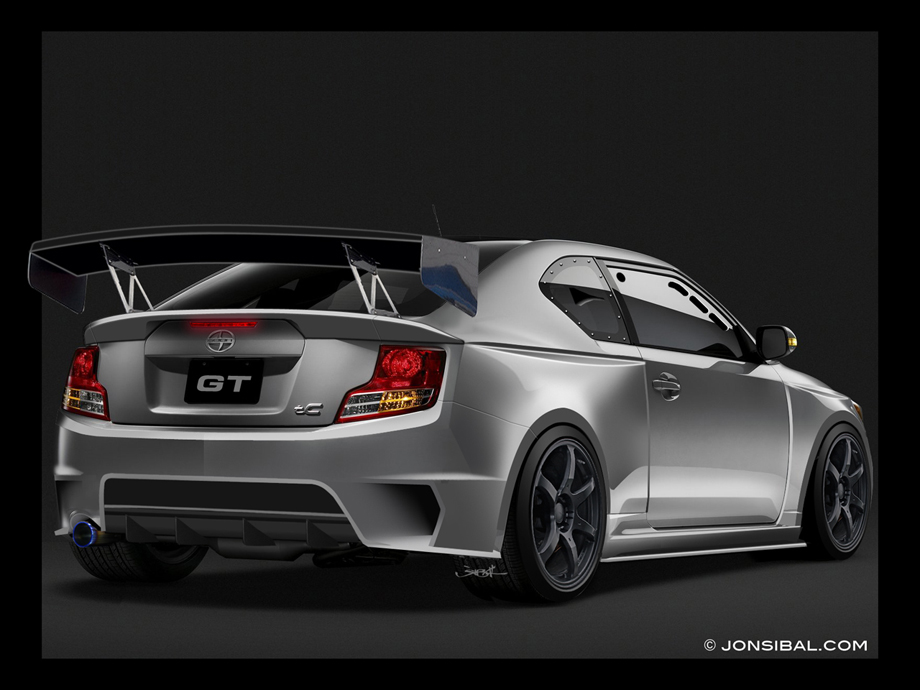 Just as with every build, we had to adjust, tweak and revise some of the details as we went along. Mike Burlas was great to work with and also added his flavah to the theme.
Here is the final rendering of the tC GT.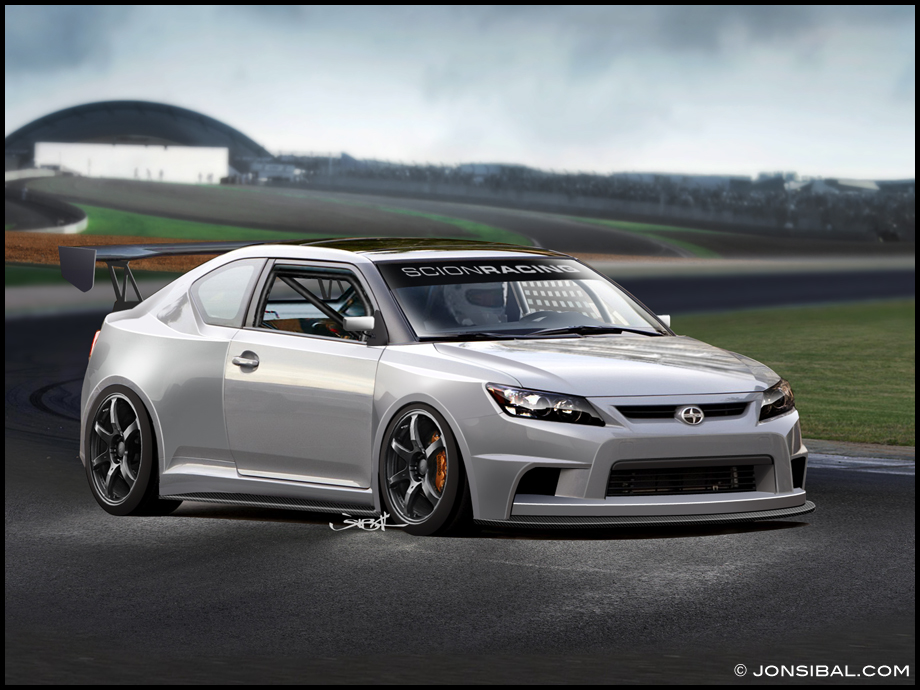 This rendering shows off the body kit especially the new shape of the fenders. I wanted to design a widebody kit without having to resort to the typical fender flares so I went with a "BOX FLARE". This style of fenders were common during the old school IMSA days. BMW also used this on their iconic BMW E30 M3 in the late 80s. Subaru and EVOs have also used this design in their current cars. It was a good look and I thought it flow with the lines of the car. I also designed a new front bumper. I wanted to keep this simple due to the deadlines we have, stying within the original design but just giving it some muscle. Plus, I wanted to give the impression that this can be a realistic GT versions of a tC if SCION ever were to build one.
Now for the Livery Design.
With the motorsport theme we wanted, John and I knew we had to come up with a livery design to make sure that our car looked the part. I didn't want to just design a random livery so I went searching around for ideas. I came across a tiny picture of the old TOYOTA Motorsport logo.



I thought this would be great as the colors matched the Scion Racing colors used in some of their cars being red, black and white.
Furthermore, the LEXUS LF-A racecar from GAZOO Racing ran with this livery as they competed in the recent 24HR of Nurburgring.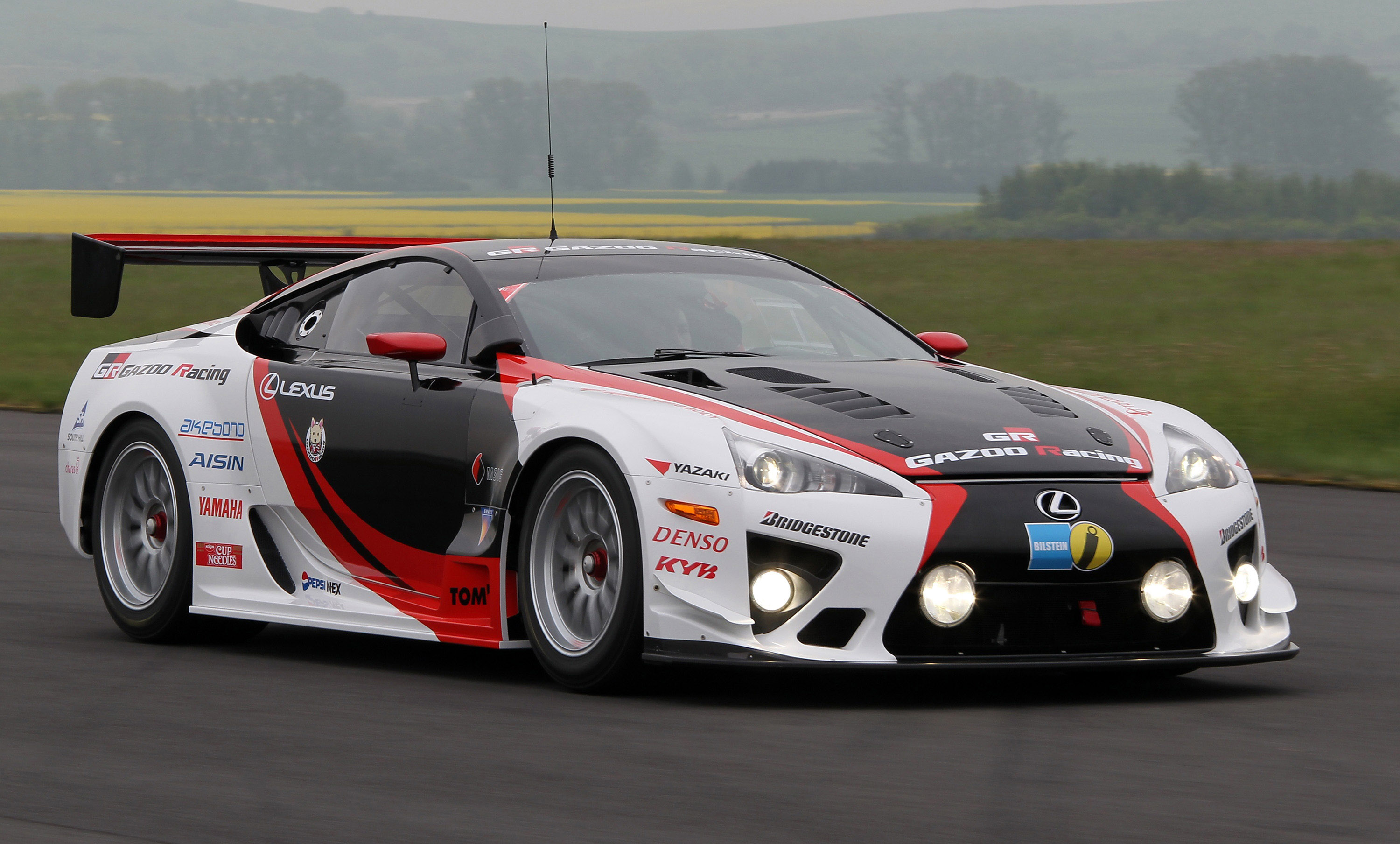 For more pics of this car, click HERE.
So with that, here's the rendering of the tC GT with the livery design.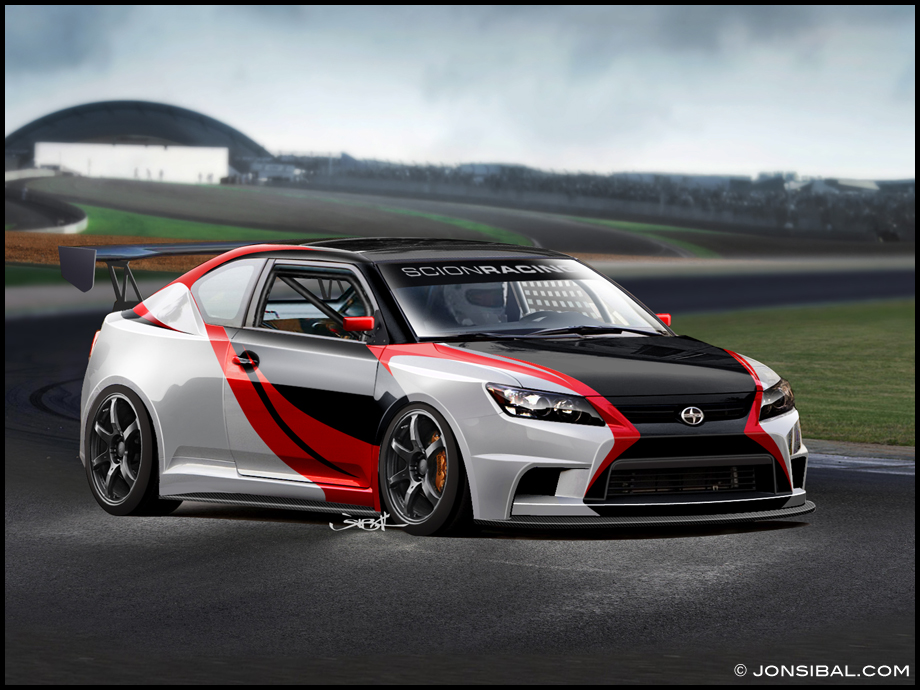 Sponsor decal placements:
Lastly, this build will not be possible without the help of the numerous sponsors that invested their parts (and time) into this car. We wanted to make sure that their company logos are included so I just created a mock up for John on the placement for each of the partners.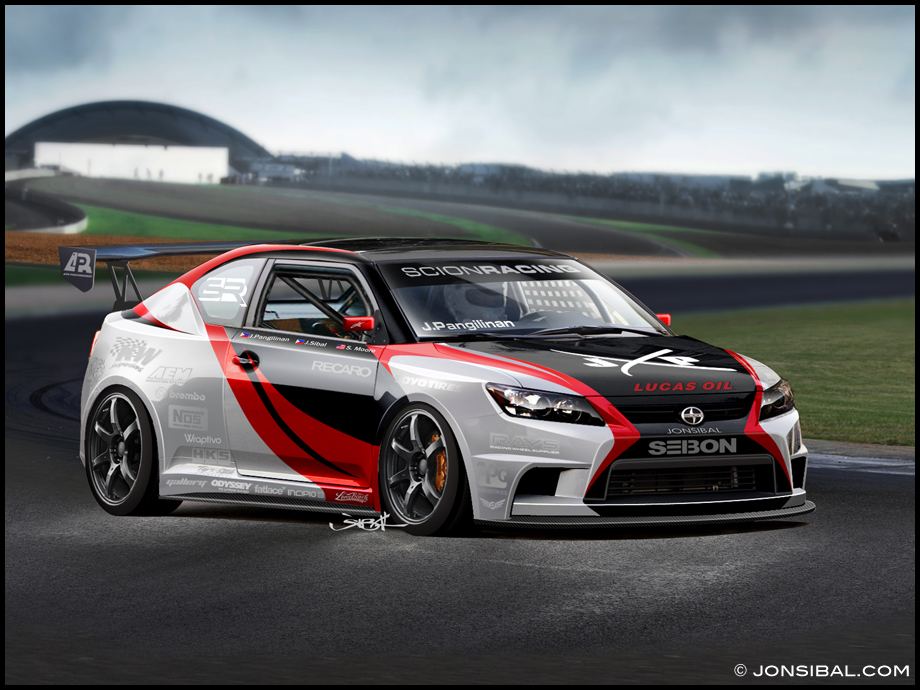 Here's a cool short video of the build put together by Christian San Jose for John.

In the last days of the build, John had to bring in his own guys to clean up the body work and prep it for paint. It made a big difference in fine tuning the final shape of the body kit.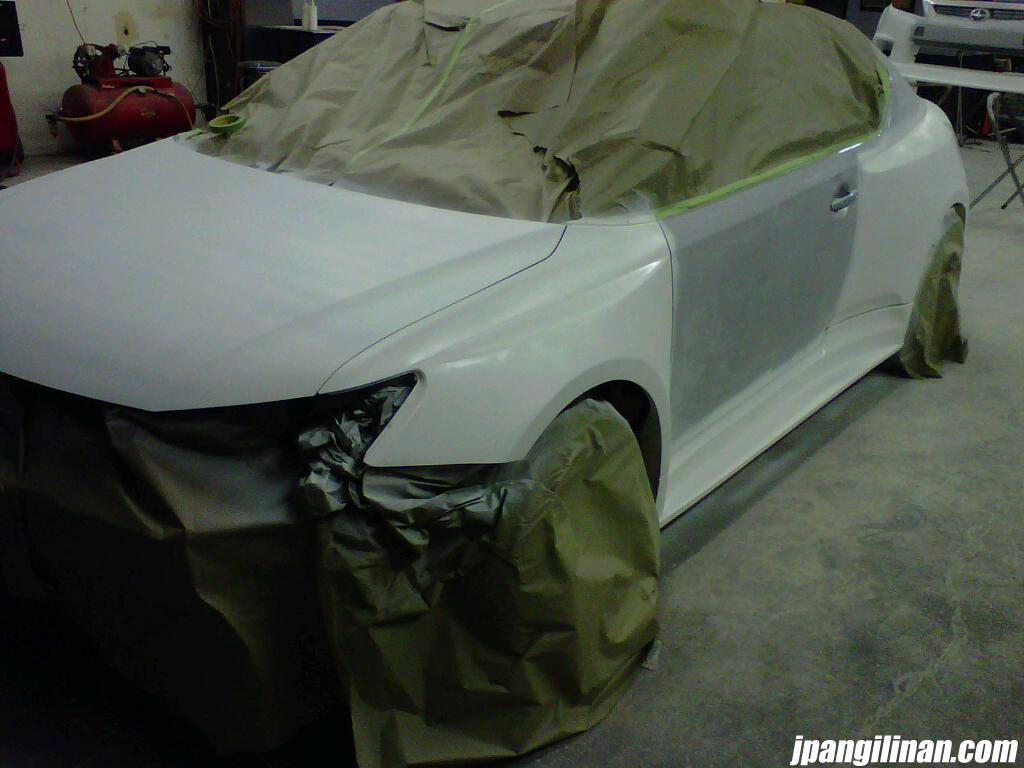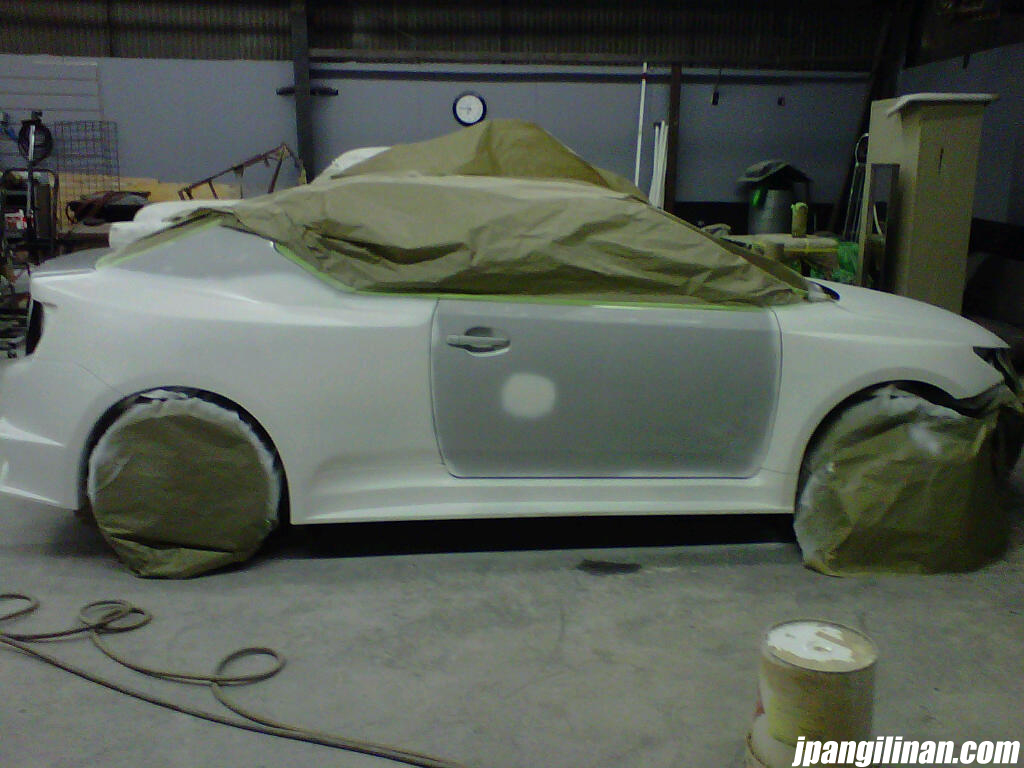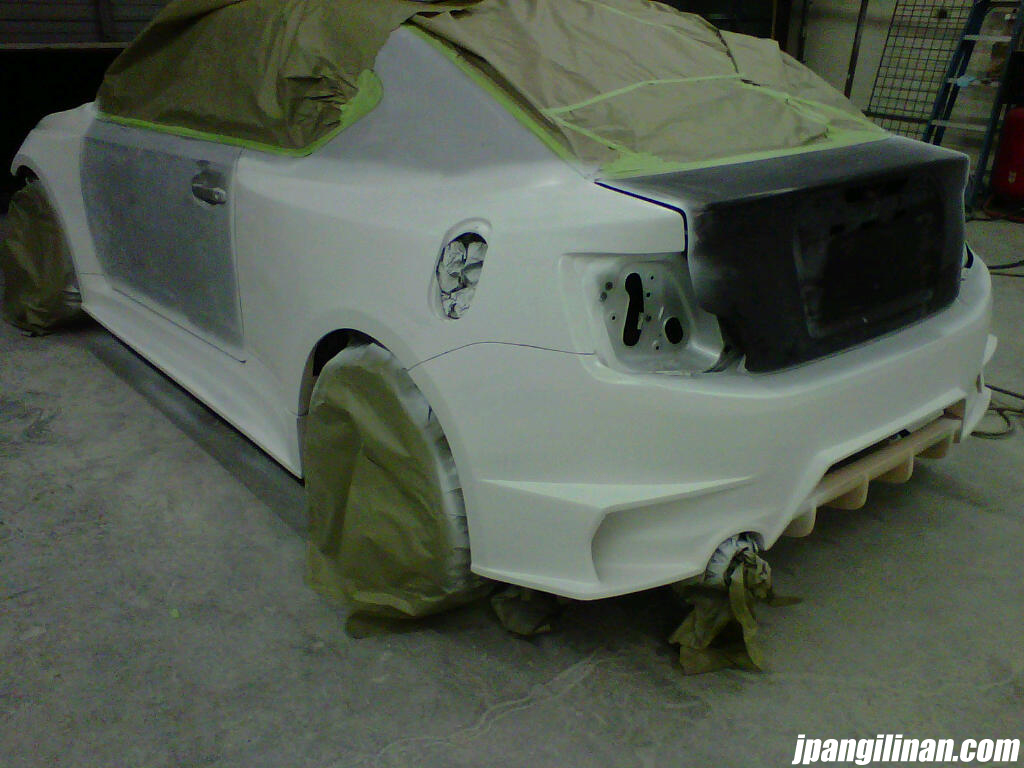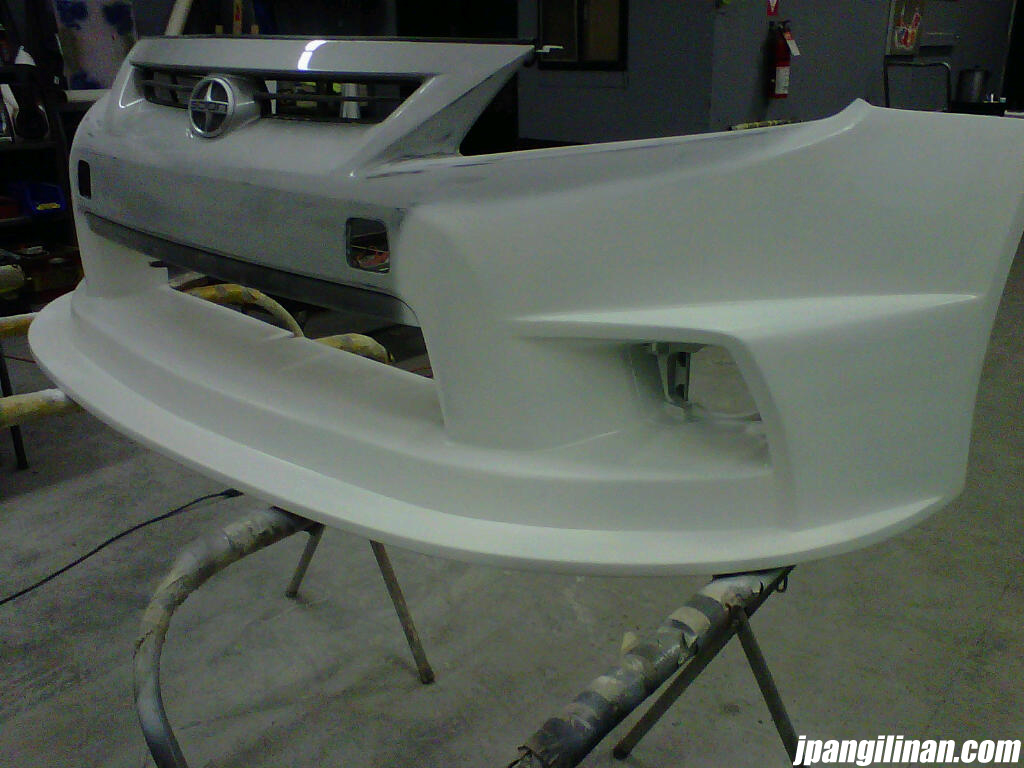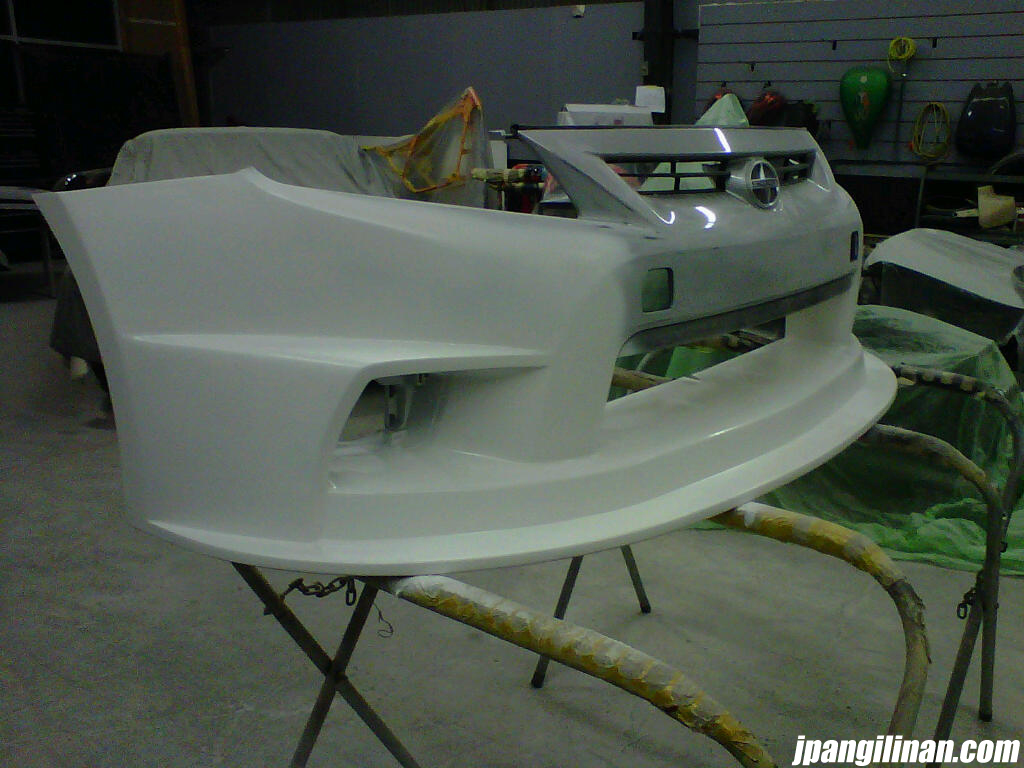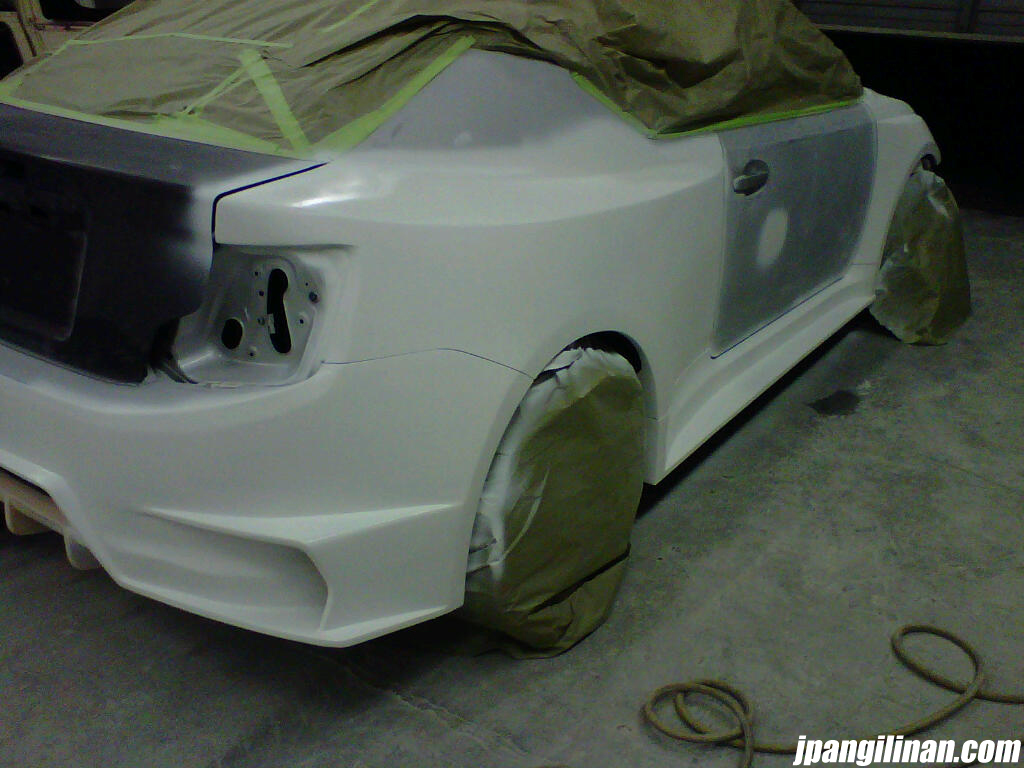 So after the mad dash towards the finish line, here are the real life photos of the car taken by John right before the SEMA Show opened its doors.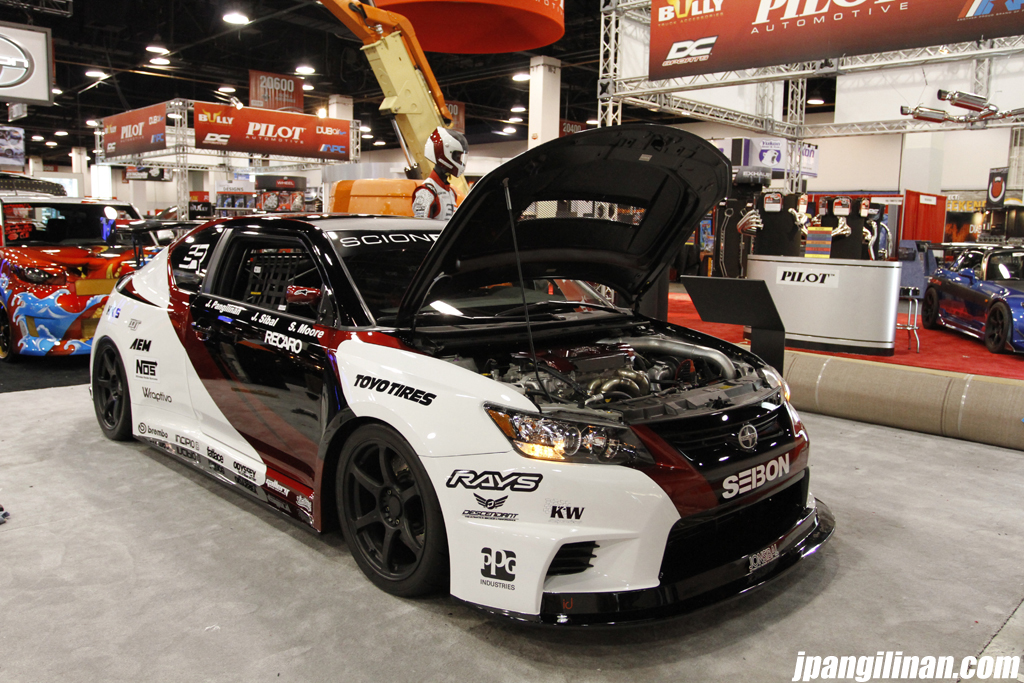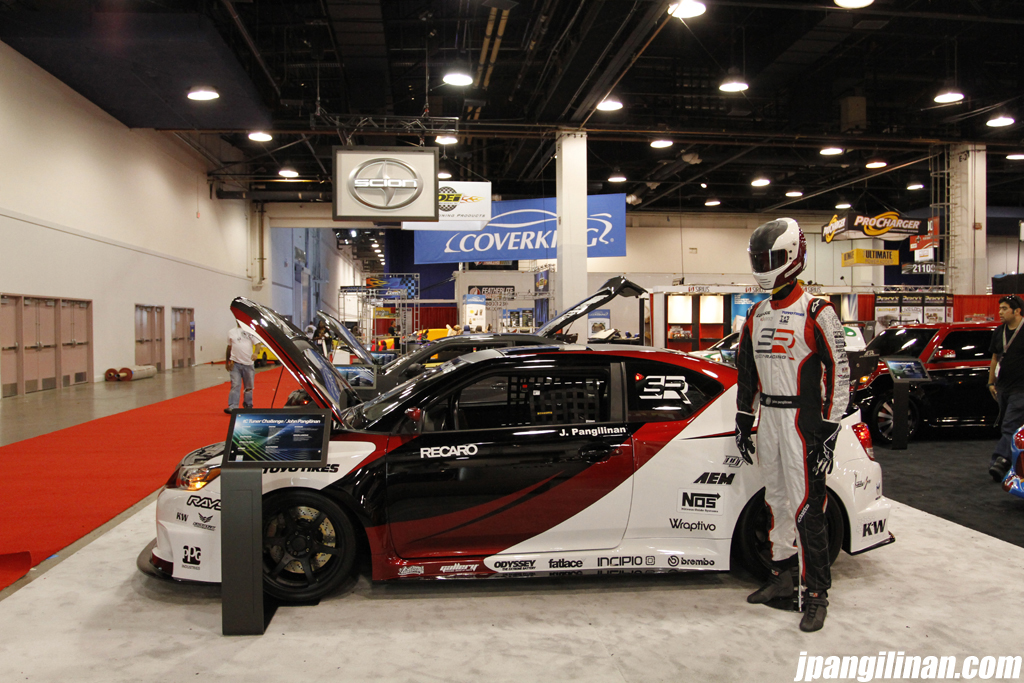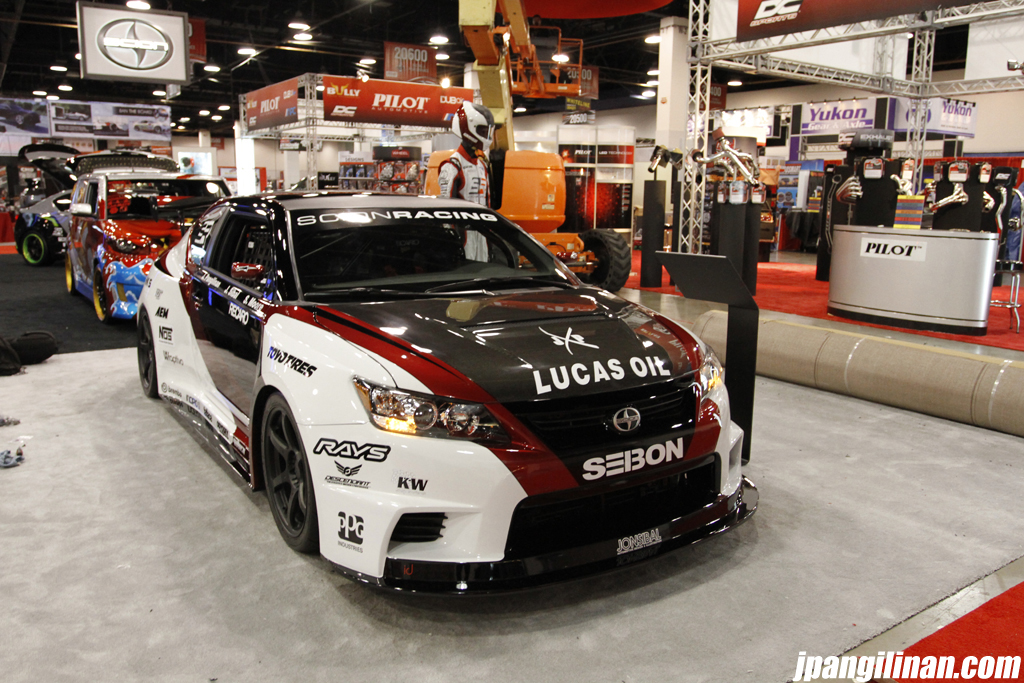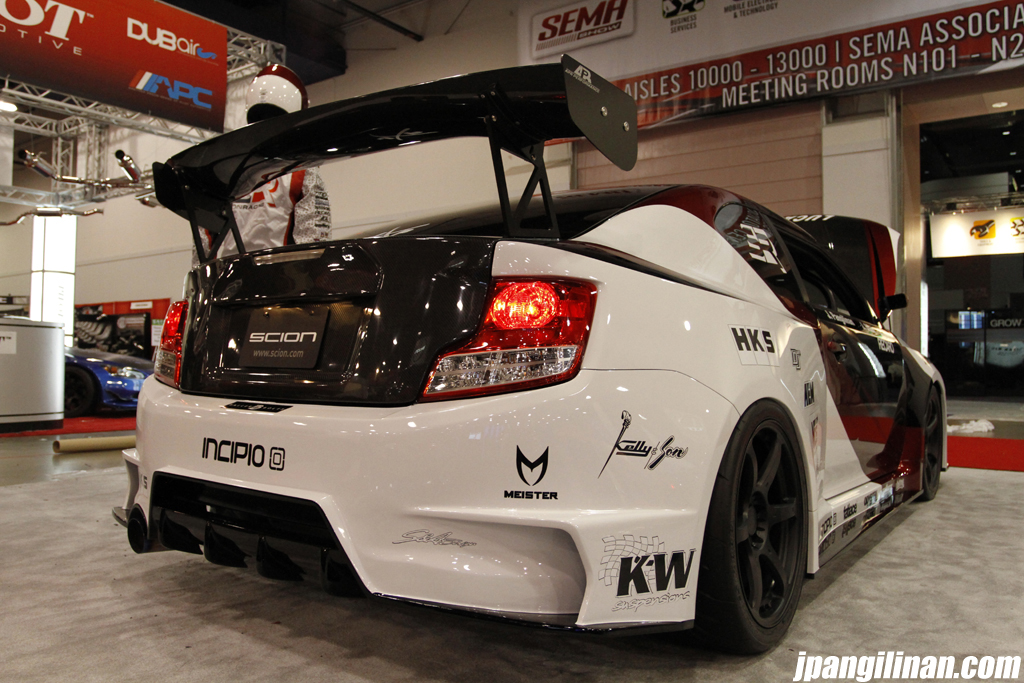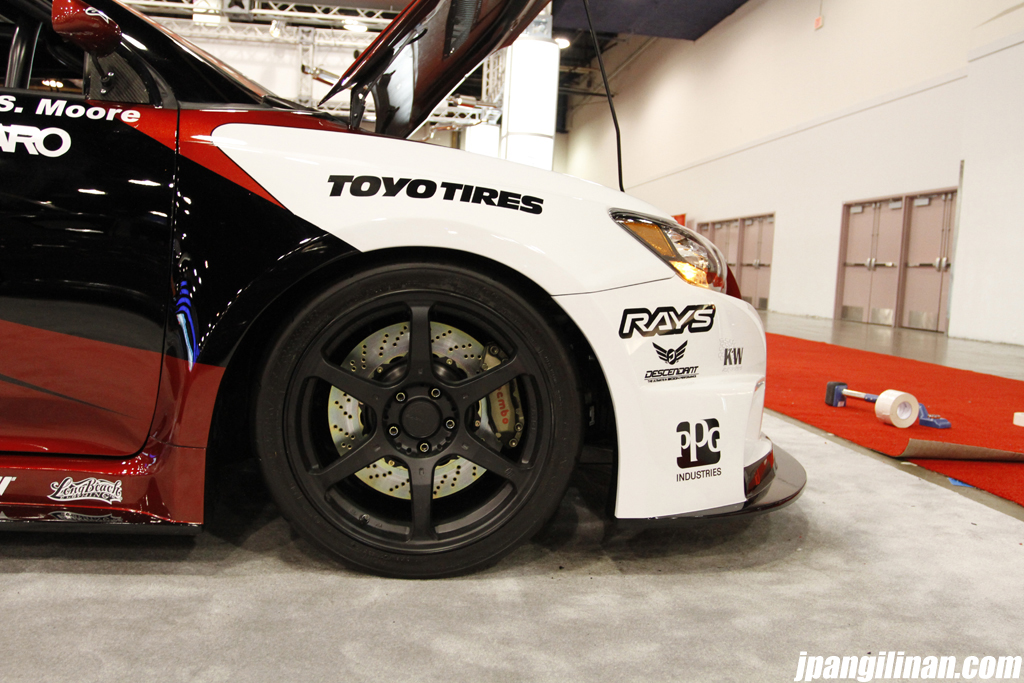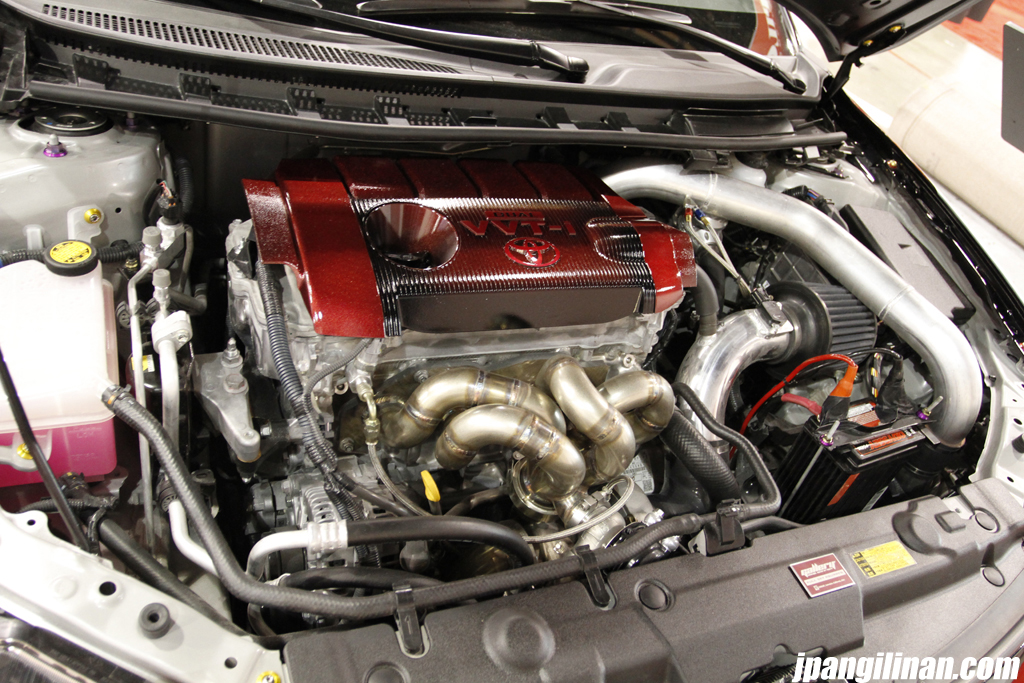 List of Modifications:

Exterior/Interior:
* Jon Sibal custom designed tC GT carbon-fiber widebody kit
* Seibon carbon-fiber hood and trunk
* APR carbon-fiber rear wing and side-view mirrors
* PPG Paint applied by Kelly & Son
* Wraptivo by Meguiar's carbon-fiber wrapped roof
* Recaro Pro Racer Hans seat with side mount
* Custom wrapped steering wheel by Top Stitch with Works Bell hub
* DJ Safety fire suppression

Powertrain:
* DESCENDANT TC2 turbocharger kit
* HKS Super Sequential III
* HKS custom exhaust
* NOS System with carbon-fiber bottle, bottle heater, electronic bottle opener and LCD display for launcher
* AEM air filter
* Exedy clutch
* Odyssey P625 battery

Wheels, Tires, Brakes and Suspension:
* Rays G2 Race Wheels 18×10.5
* Toyo Proxes R888
* Brembo Gran Turismo big brake kit with custom painted cailpers
* KW coilovers custom 1 of 1 HLS system
* Custom race spec roll cage

Electronics:
* AEM oil pressure gauge
* AEM air/fuel gauge
* AEM X-WiFi wireless real-time engine data monitoring
* AEM fuel ignition controller
* AEM Water Methanol injector monitor and kit
Thanks for the opportunity John!
I wish you the best in your bid for the 2010 SCION Tuner Challenge title. It's a tough battle this time around. Props also goes out to James (my old friend from Team Hyrbid) and Shawn Baker. Goodluck to all of you guys.
To follow up on what John is up to and his future projects, head on out to his new website at JPangilinan.com