SEMA bound
1 November 2010
5 Comments
After all the hard work and sleepless nights getting all the car ready for the biggest automotive aftermarket event here in the US we call SEMA, the time has come to ship them all out to Las Vegas.
Transport trucks are arriving at every tuner shop all across the country to pick up the cars that will make their debut at SEMA. Meguiar's/Wraptivo have requested for Big Willy to be one of their feature car in the Car Crazy Corral.
I drove Big Willy to Meguiar's in the afternoon for the 230 miles Vegas trip via covered trailer.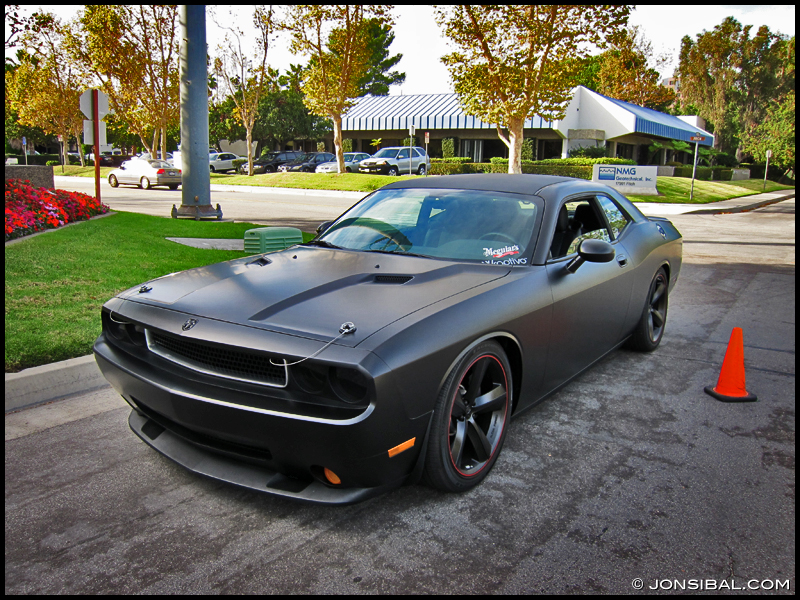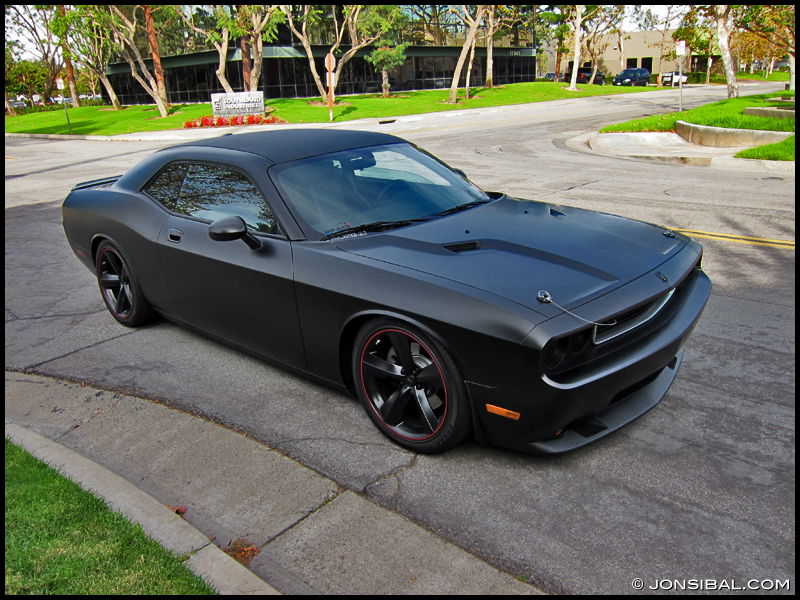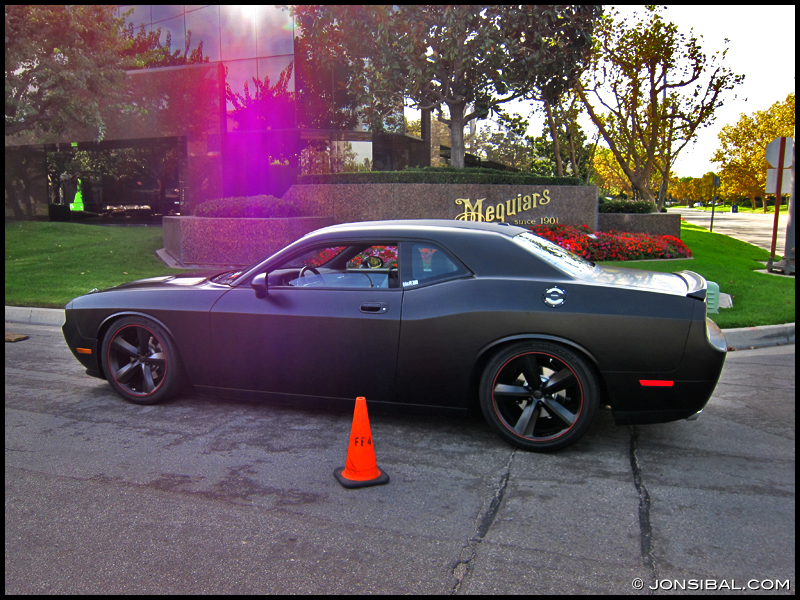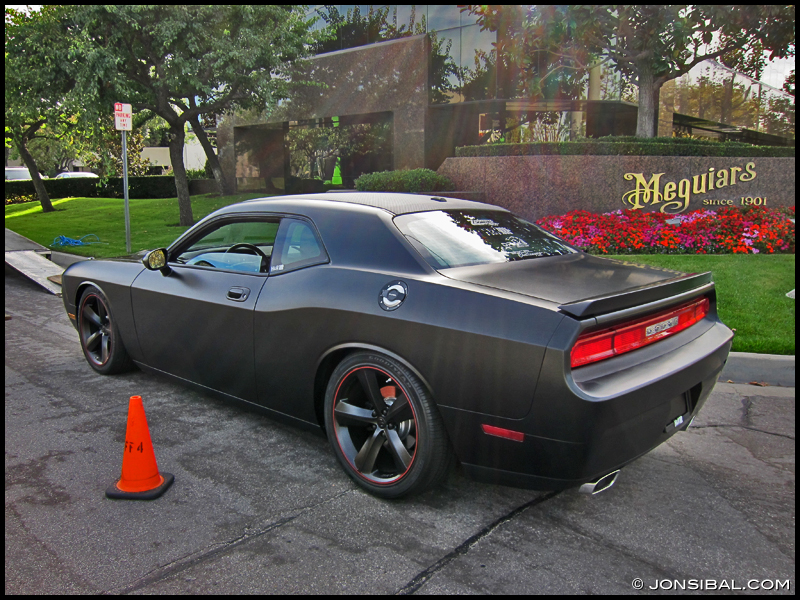 The 18-wheeler transport truck from Showtime Motorsports was already there.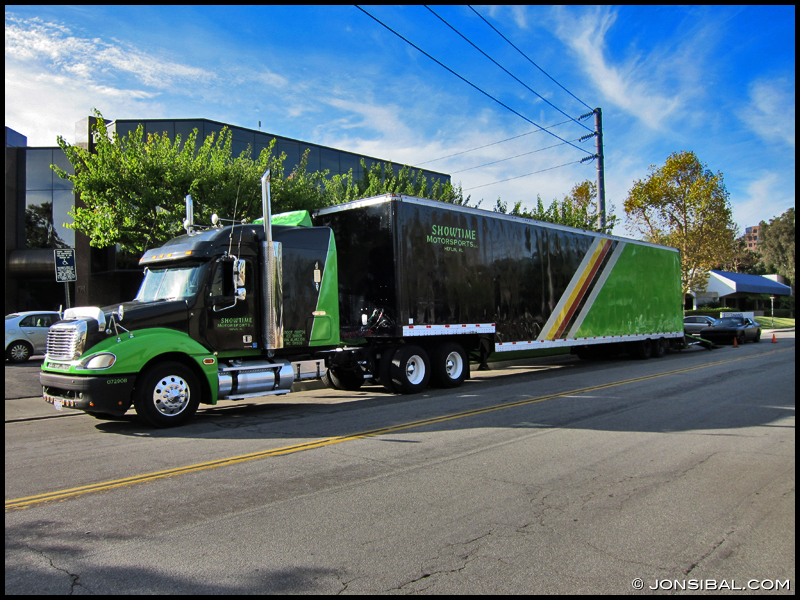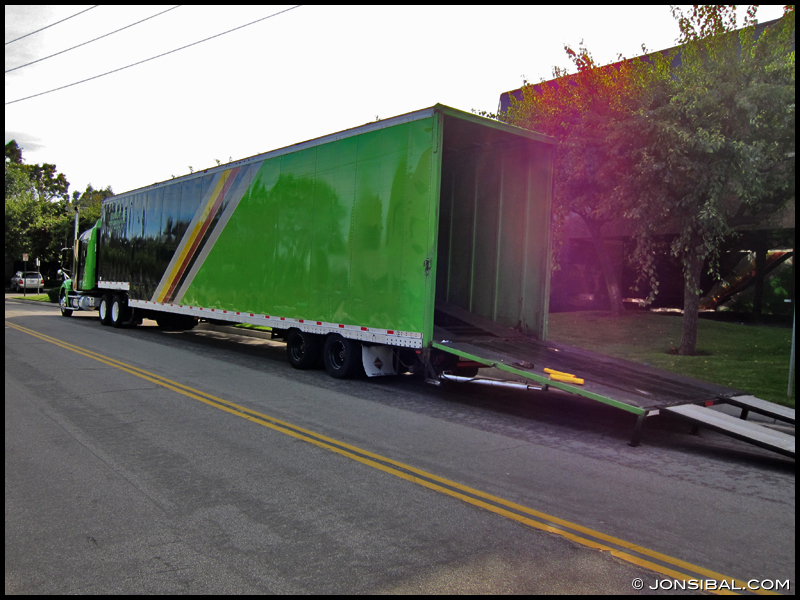 First car to go in was the TechArt Porsche Cayman wrapped in Matte White wraptivo film. The Cayman was already inside but here are couple of pics from my previous post.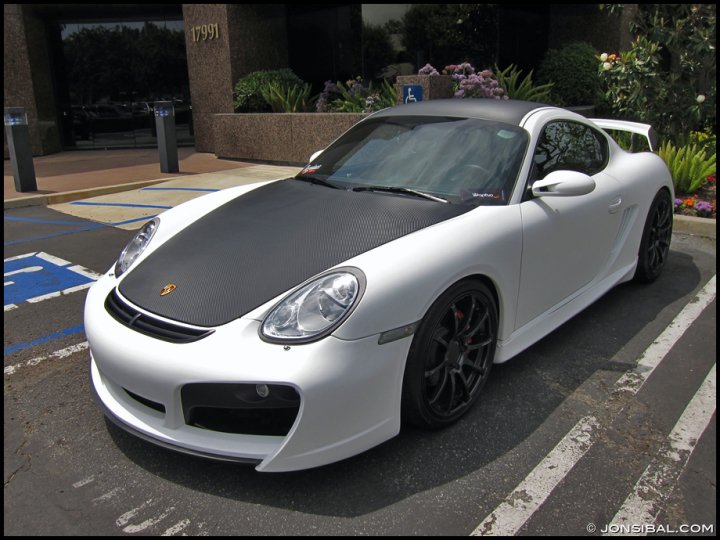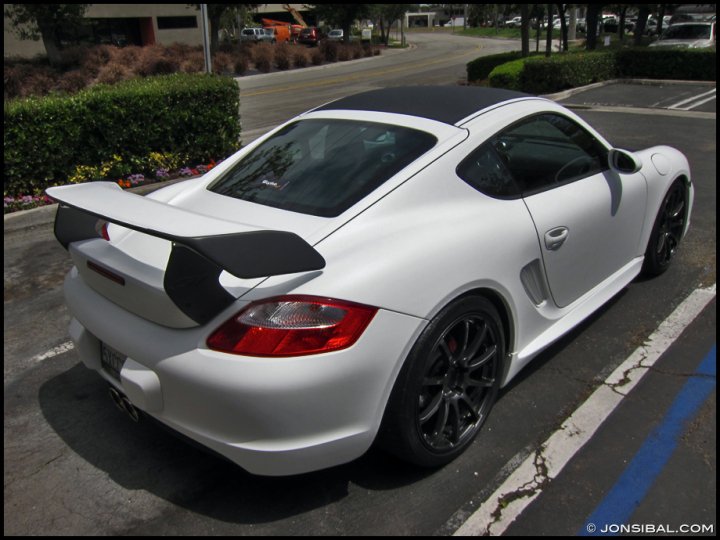 The next car up was this slightly revised version of Vorsteiner GTRS3 widebody.


RJ De Vera, running on fumes, was there setting the whole thing up. I'm surprised that this guy is still alive and alert with hardly any rest and sleep. Ahh he's young, he can handle it LOL.
This super limited edition GTRS3 features a new 2-pc. front lip in carbon fiber. Much better in my opinion than the green one.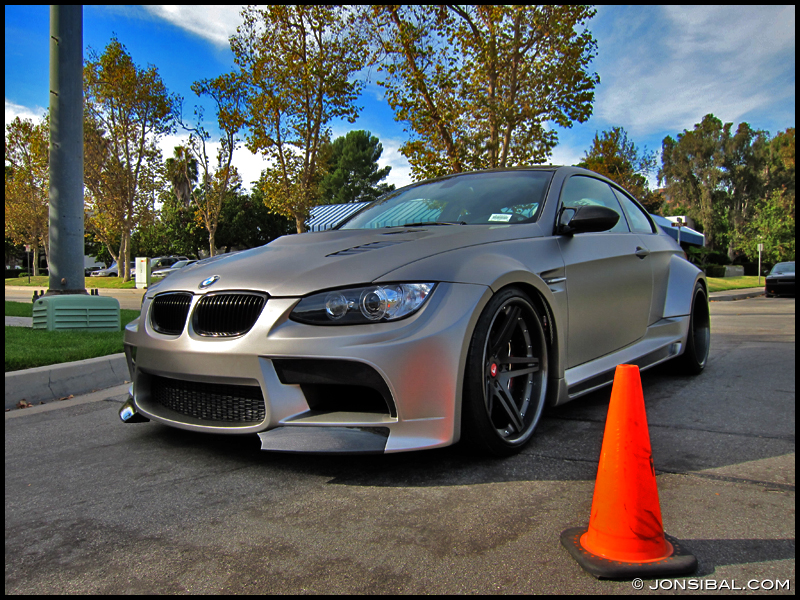 One of the reasons why I like this version better is also the new set of wheels. Concave 5-spokes, deep lip, finished in what looks like dark pewter gray. But it doesn't end there, behind the 13″ wide wheels are the massive, motorsport Brembo brakes. I wish I took pictures of it but the nickel plated motorsport calipers with the old brembo text across it is to die for. This BBK alone cost $16,000.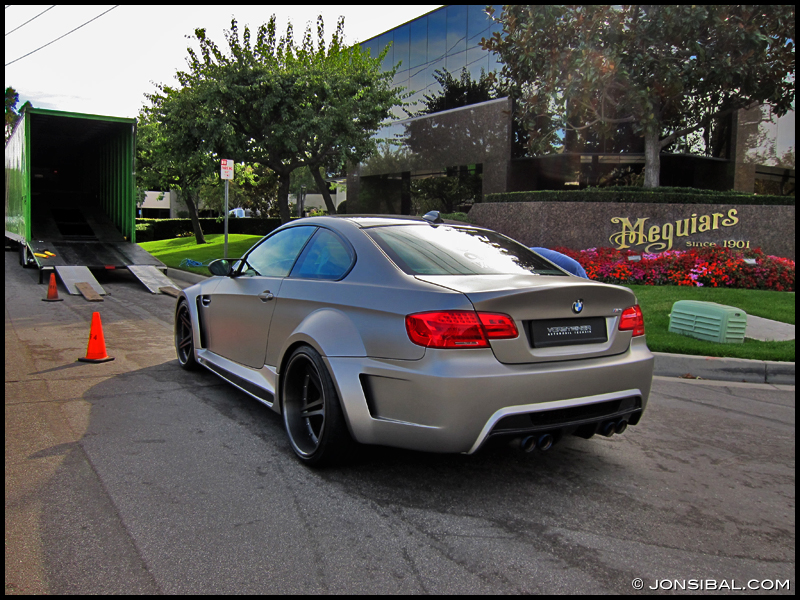 This car is not all show but has the go too featuring a boosted V8 engine courtesy of ACTIVE AUTOWERKE supercharger system producing 620hp and 420ft lbs of Torque.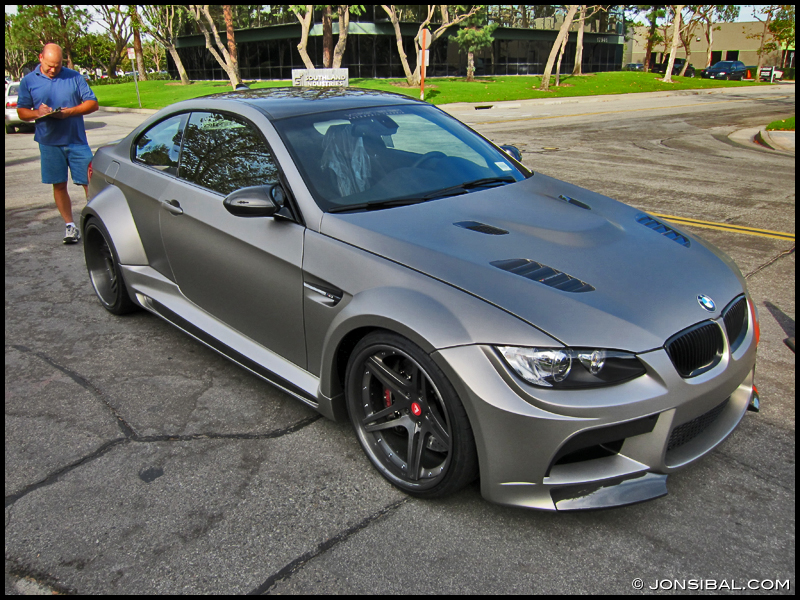 The GTRS3 is wrapped in WRAPTIVO's titanium metallic film, similar to the finish of the Lamborghini Reventon. This is the fist time I saw any car wrapped with this film and I'm totally diggin it.
For those going to SEMA, make sure to stop by the WRAPTIVO booth #24643. as this is one of 3 feature cars that will be displayed there.
An 800rwhp 2011 Mustang was loaded up after the GTRS3. Sorry no pic as I was on the phone during this time.
And then it was Big Willy's turn to go up the ramps.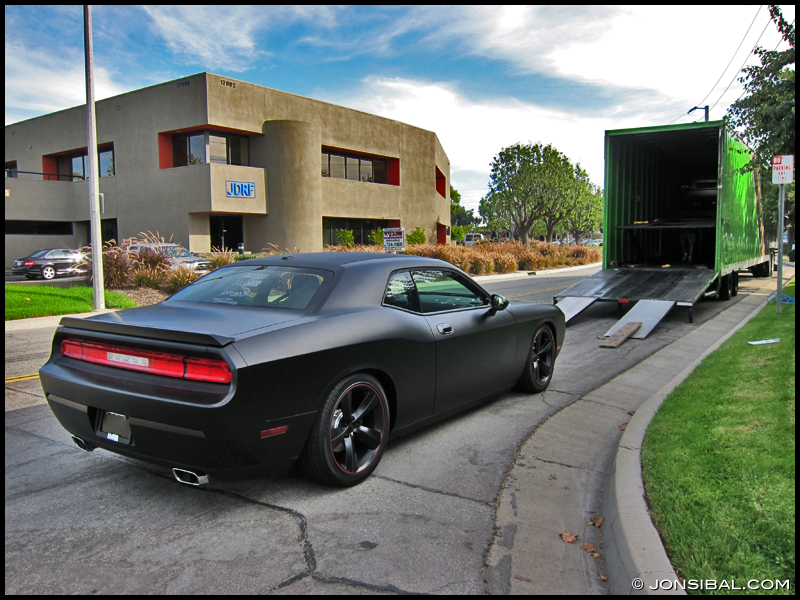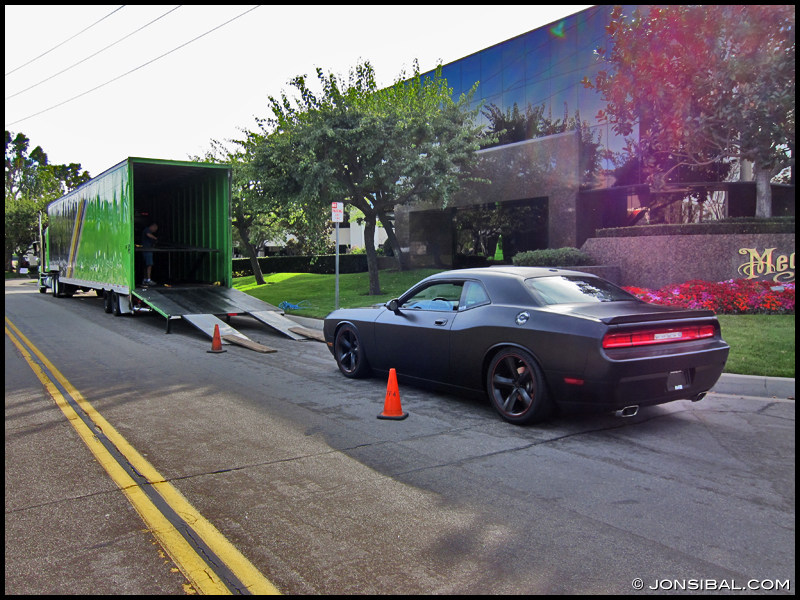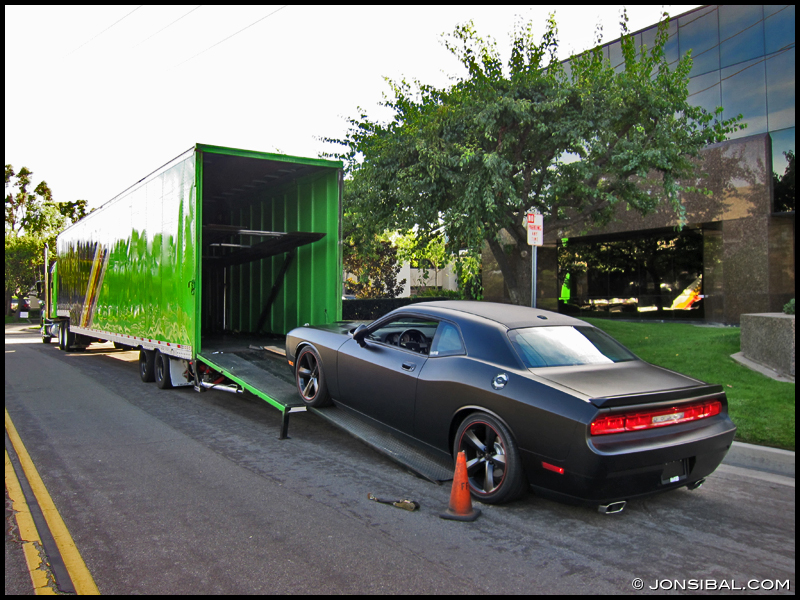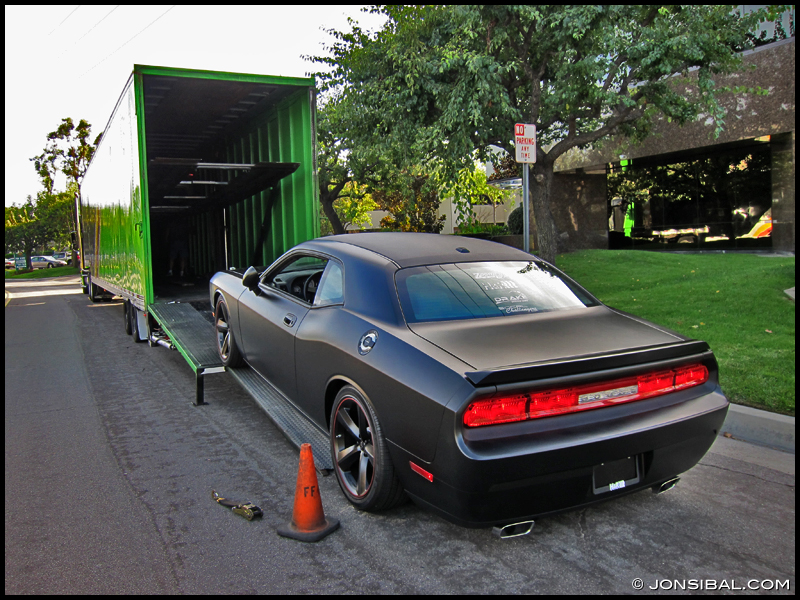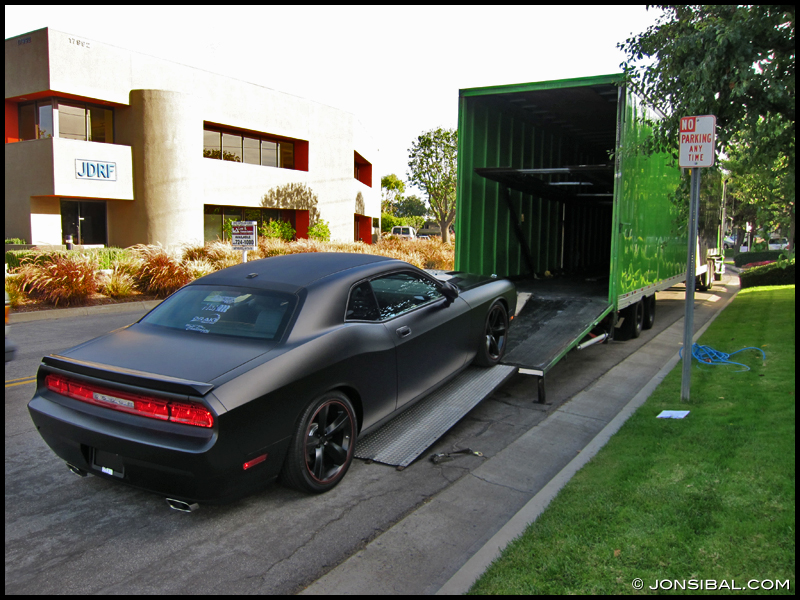 It was a tight squeeze but Paul from Showtime Motorsport was able to get the Challenger in there.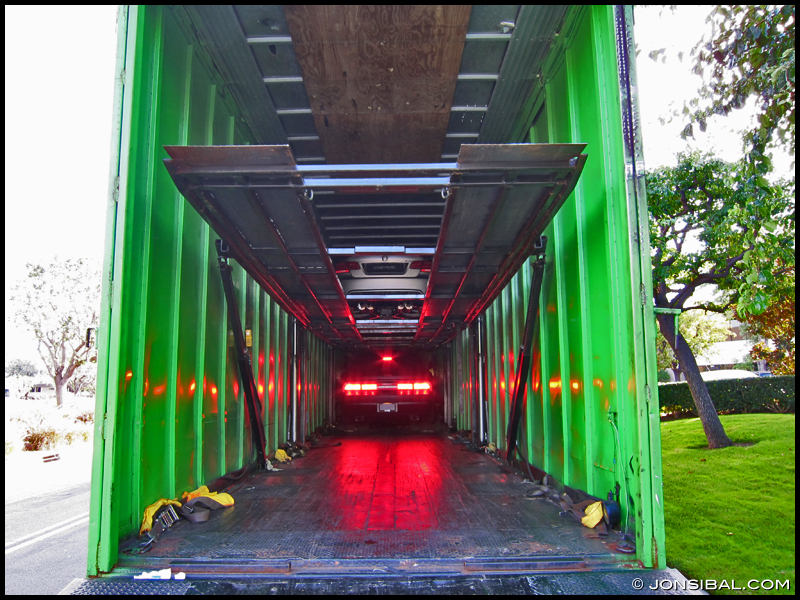 Check out the GTRS3 right above.
Another car from Vorsteiner showed up to hitch a ride. It's their brand new 2011 BMW X6M.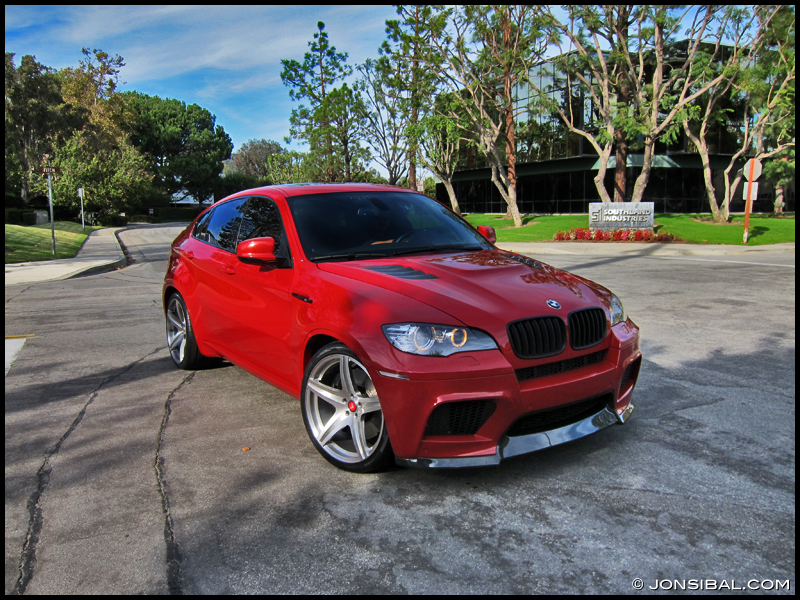 Vorsteiner's X6M is sporting their full tuning package including the just finished vented hood.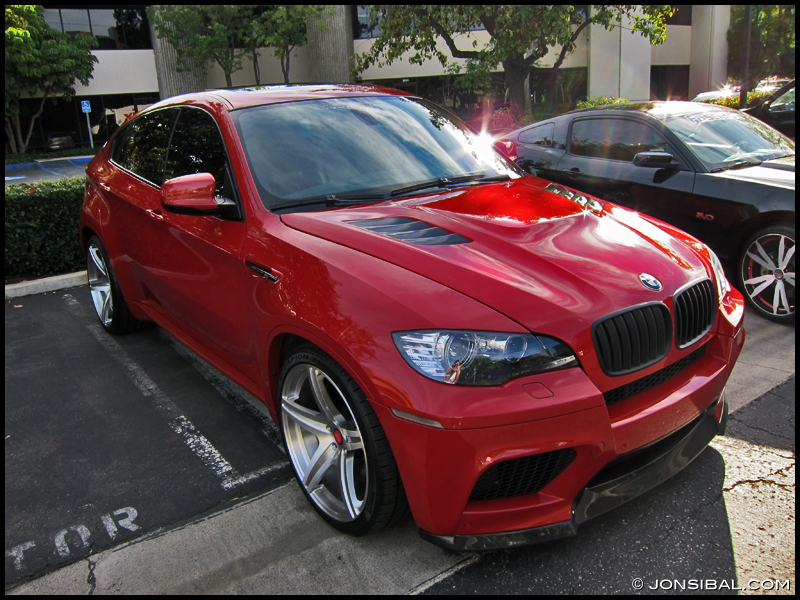 You can also see that 800rwhp Mustang I mentioned earlier parked next to the X6M.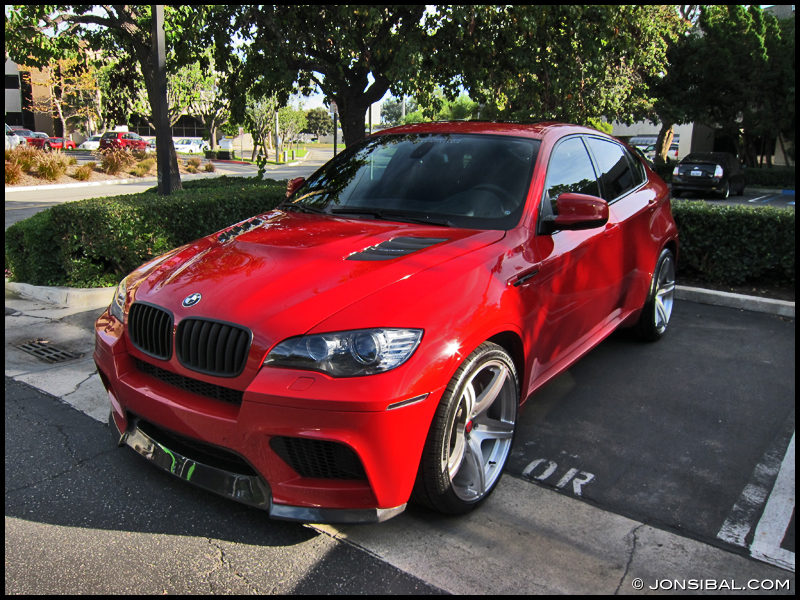 Not sure which booth this car will be in but def. a car to check out.
The last car to be packed into the trailer is this 2010 Porsche Panamera again from Vorsteiner.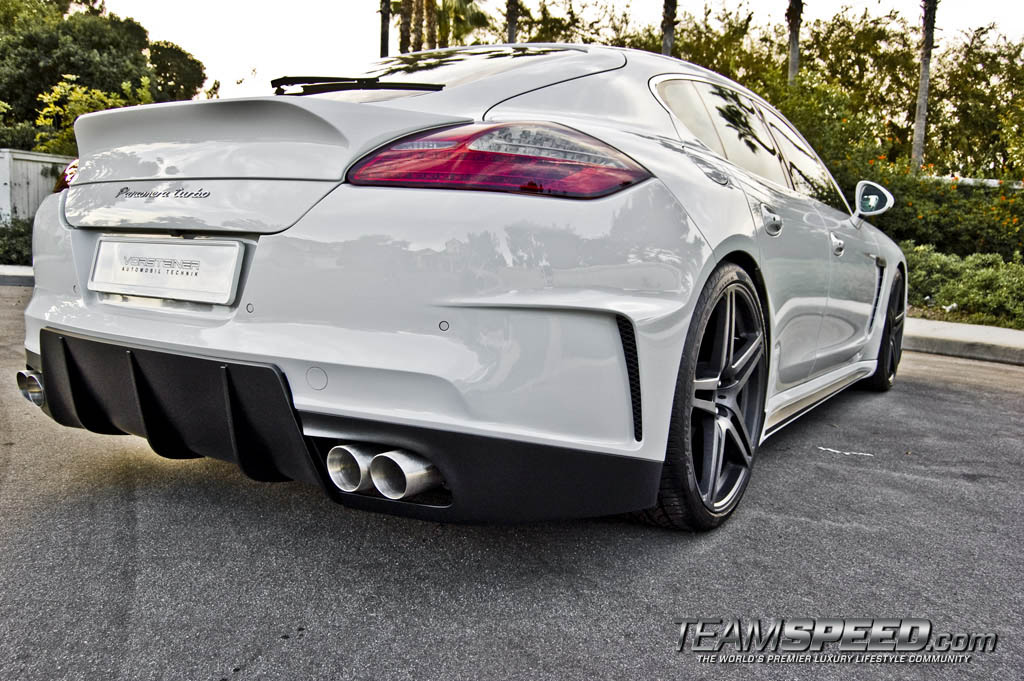 We left before it got there but here are some pics of it posted at TeamSpeed.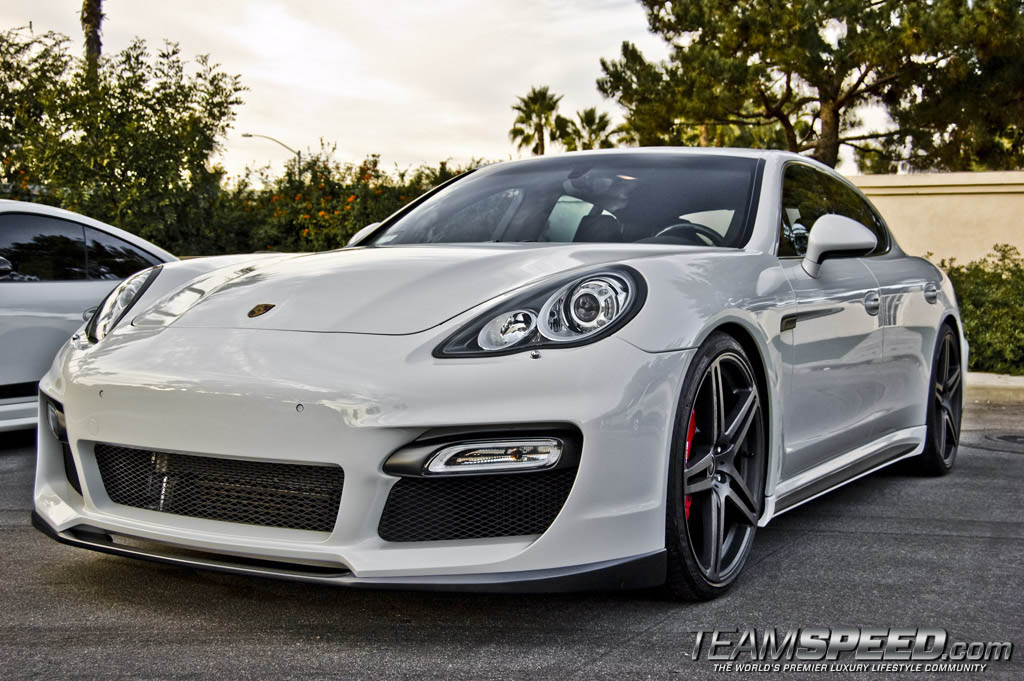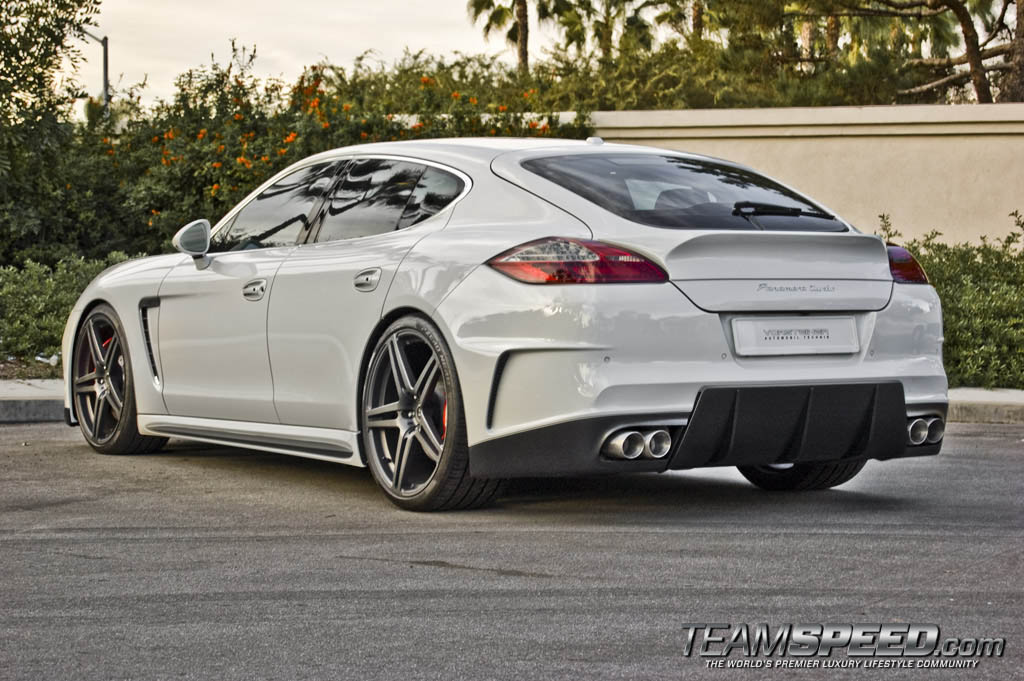 The Vorsteiner Panamera Turbo V-PT features a new body kit consisting of full replacement from bumper with front spiltters, side kirts with insert, rear bumper with diffuser and a duck tail wing.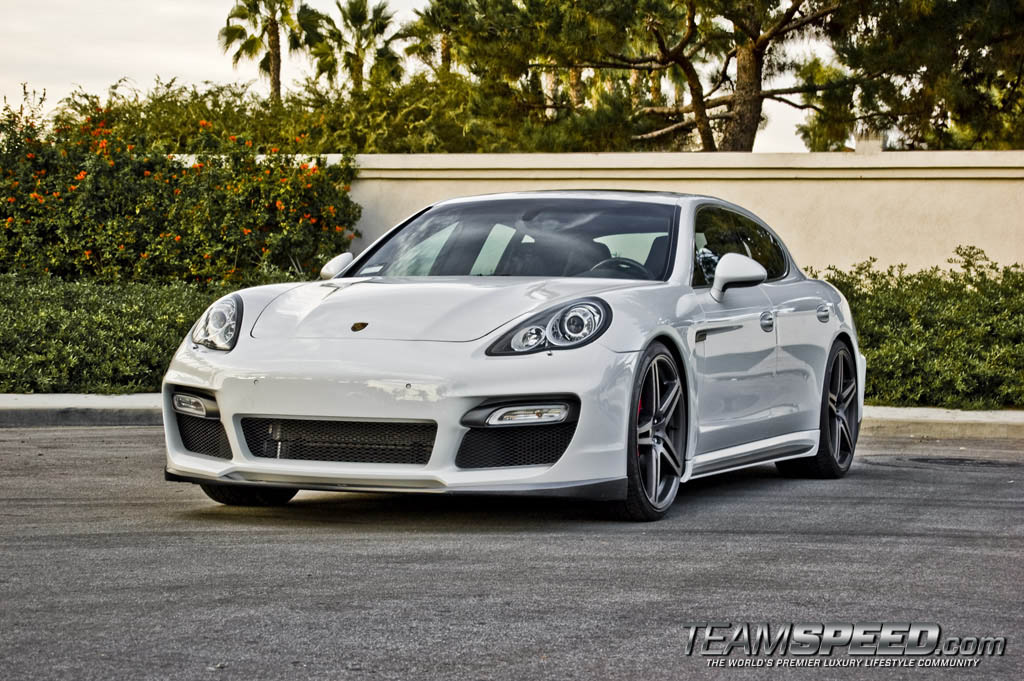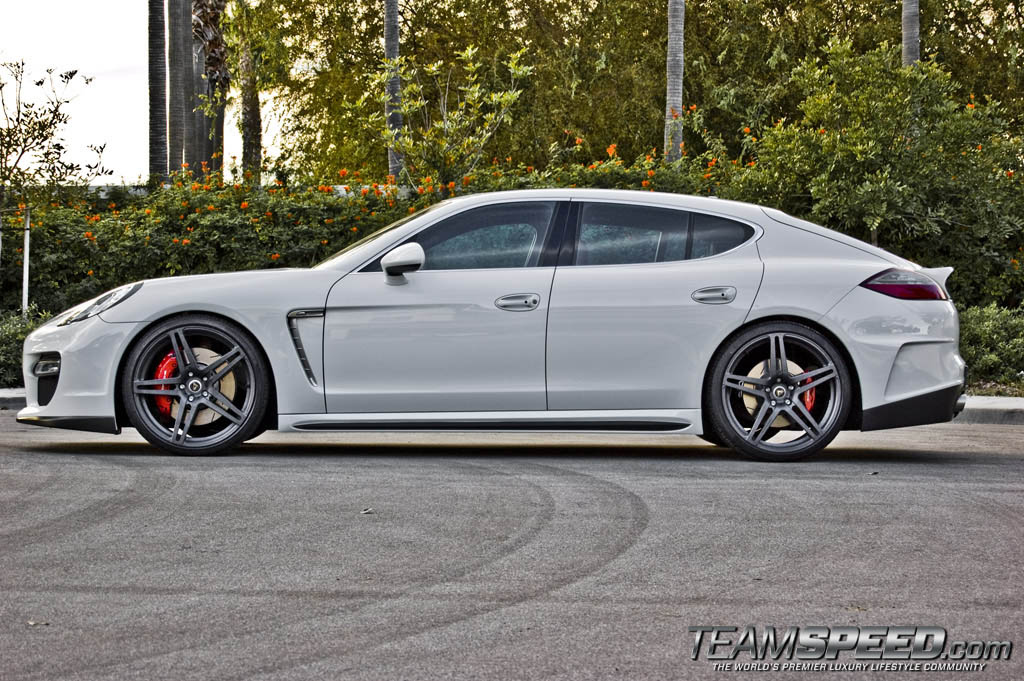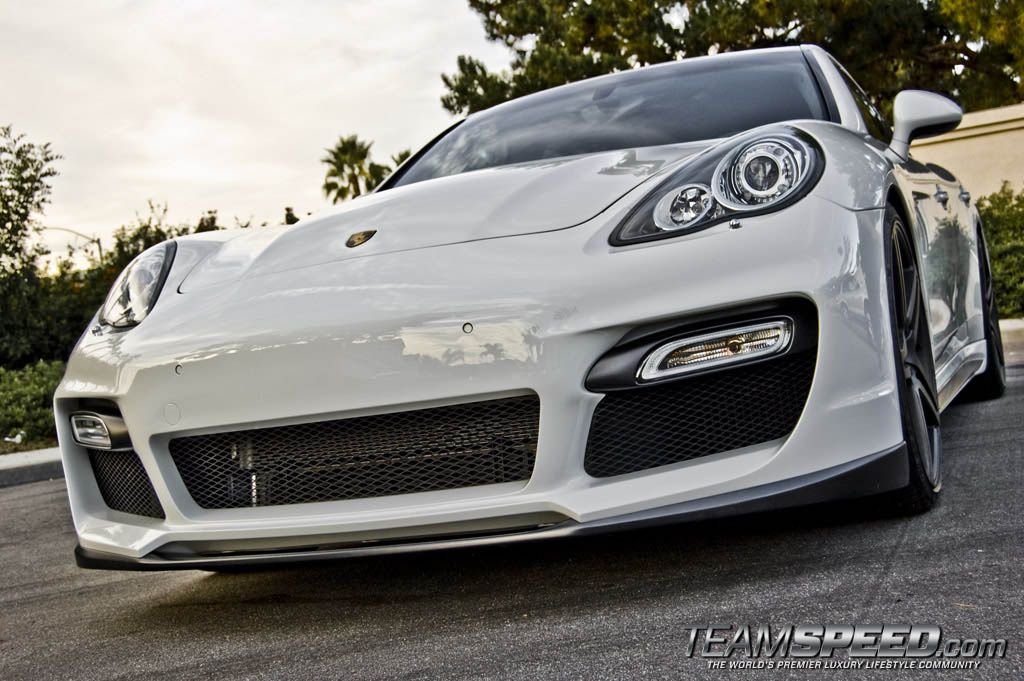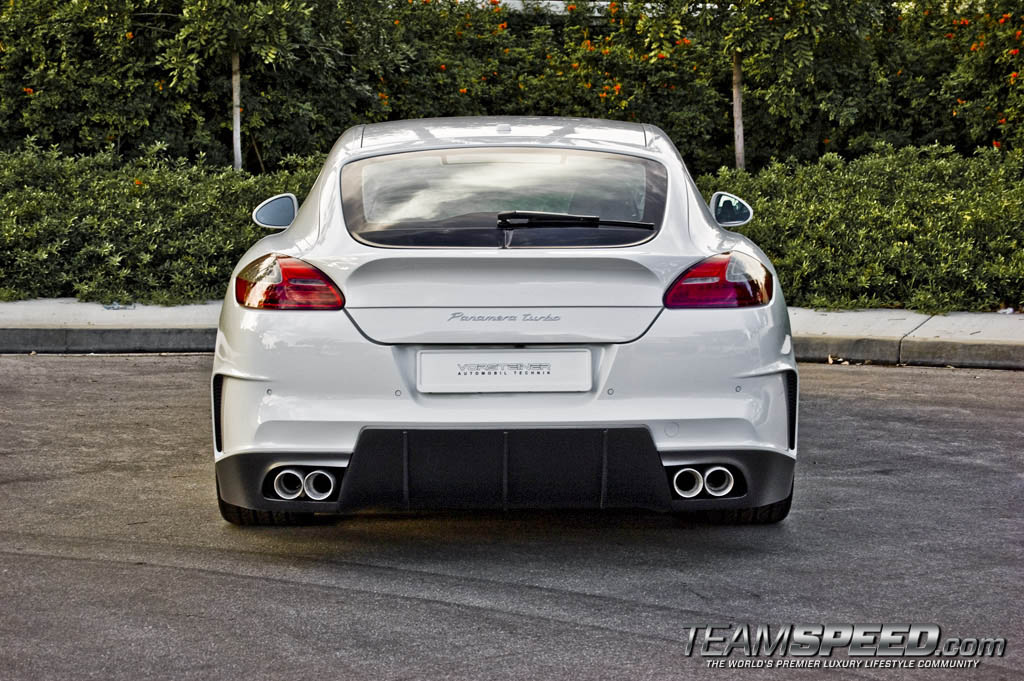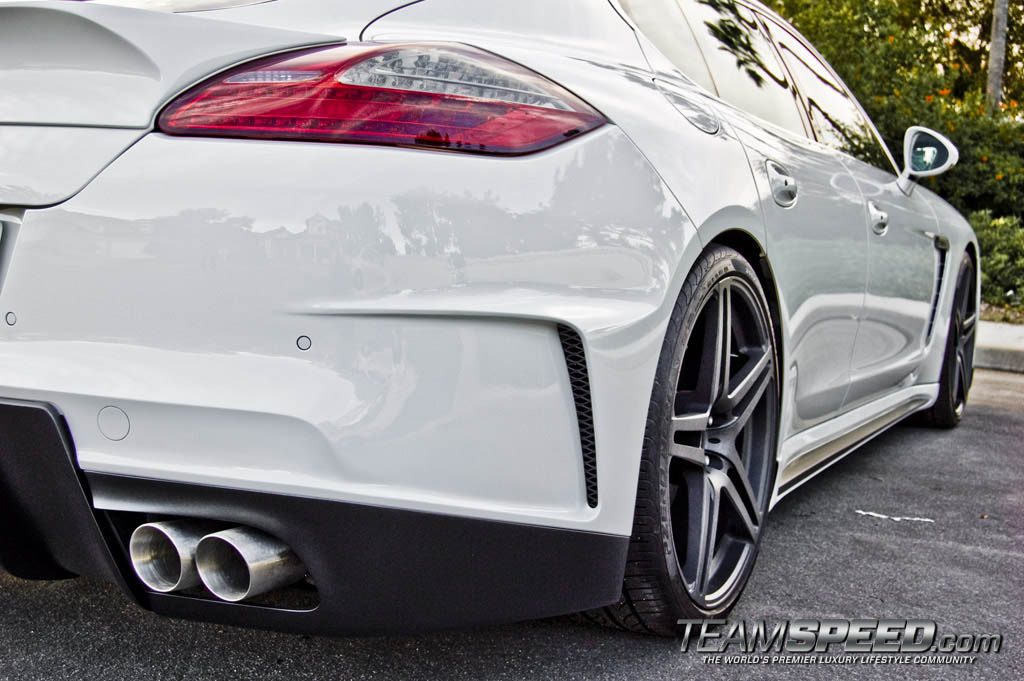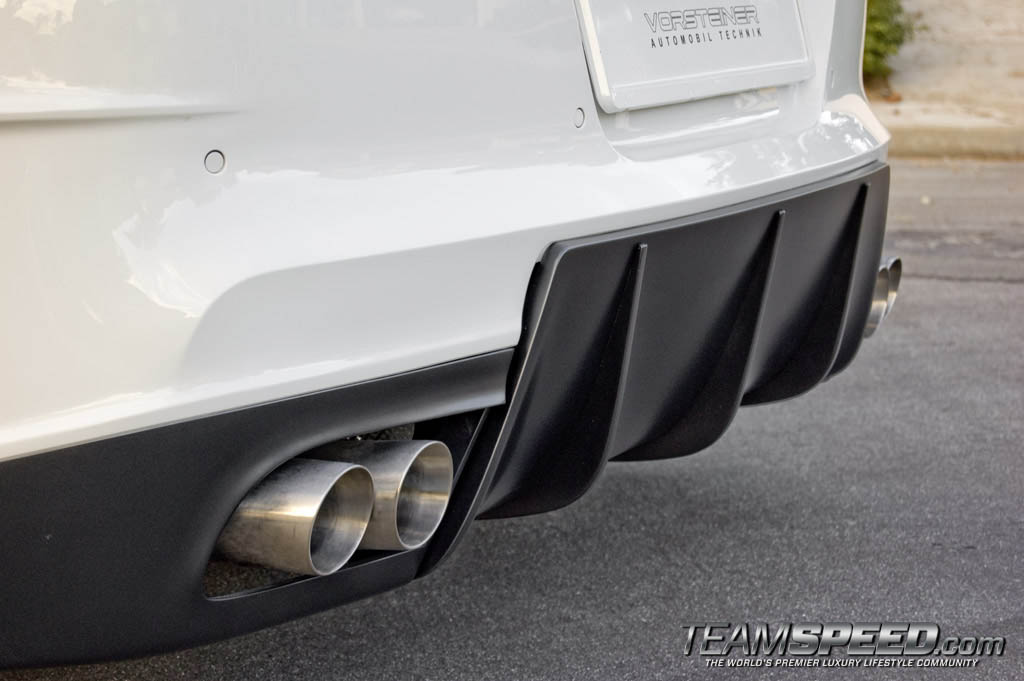 So with that, there are 6 cars total that will be hauled to Vegas in this truck. All locked and loaded for the long haul through the desert. By the time you guys read this, the car would have been unloaded and set up at their respective booths.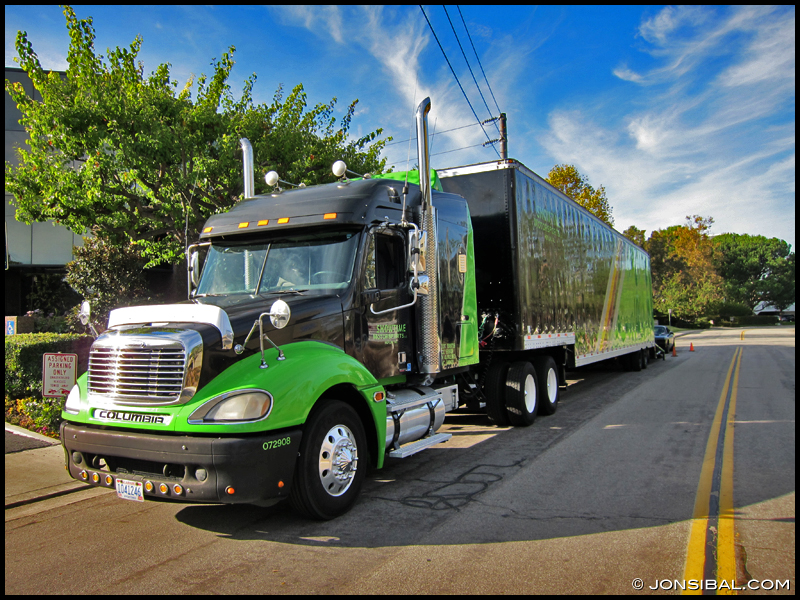 It's been a crazy couple of months leading up to this but I still have have tons of comic book work to finish before I can take off to check out the big show. Ok back to the drawing board I go.