700hp Auto Select R34 For Sale
23 December 2010
4 Comments
One of the best tuned Nissan Skyline R34 is up for sale just in time for the perfect present.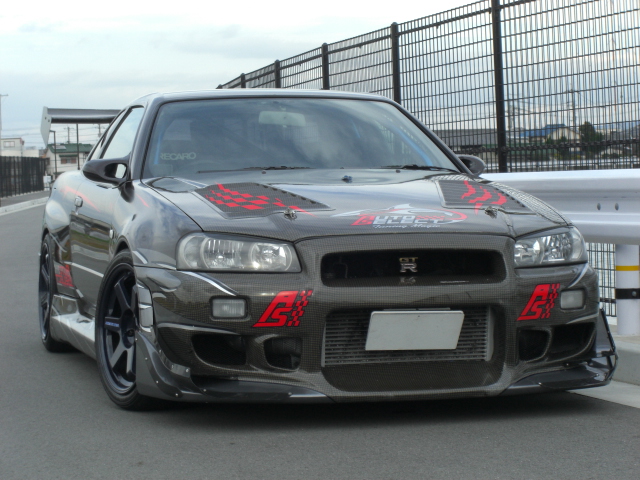 I featured this hardcore Auto Select R34 back in Oct. 2009.
And fast forward to the present time, this 700hp beast came up on the Global Auto for sale!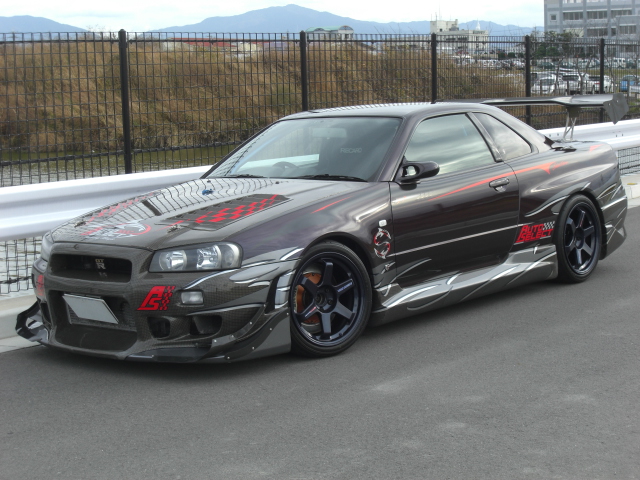 The base car is a 1999 Nissan Skyline BNR34 V-SPEC. Hard to believe that it's a 10 year old car with stylings and design that can still keep up with the current cars, at least in my opinion.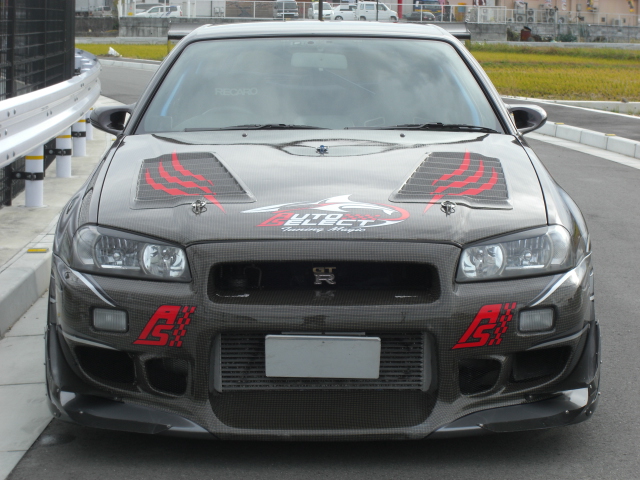 Front end is all C-WEST made in one-off yellow carbon. Not the best pictures to show this custom ordered pieces.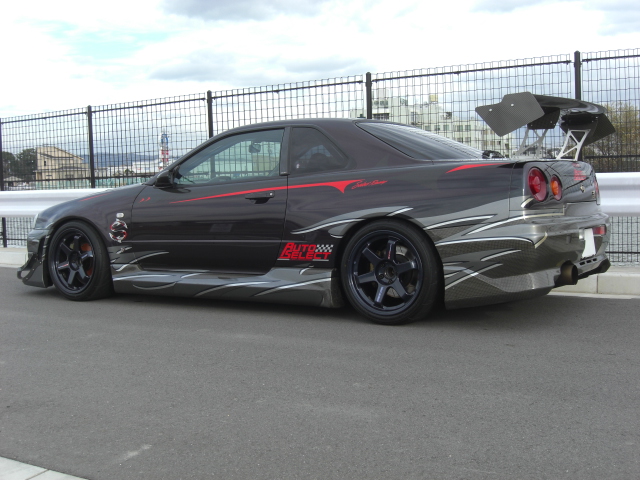 This C-WEST yellow carbon aero continues all around the car. I LOVE how thick the car looks. Props to the CWEST body kit designer.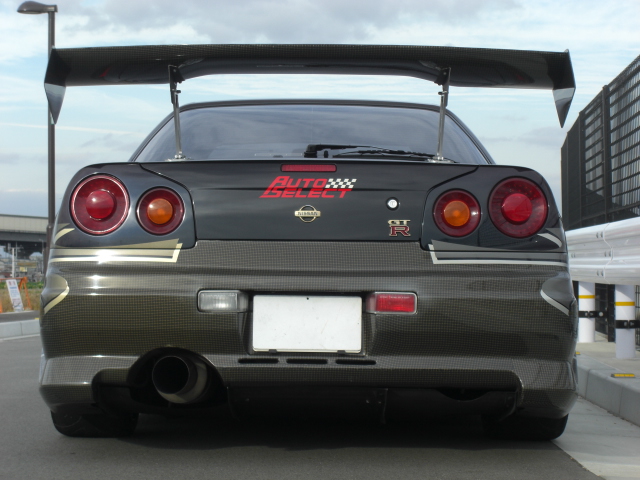 Again, it's hard to see it from these pics but the car is actually Midnight Purple. Check out my original post from last year to see other pics showing the color properly.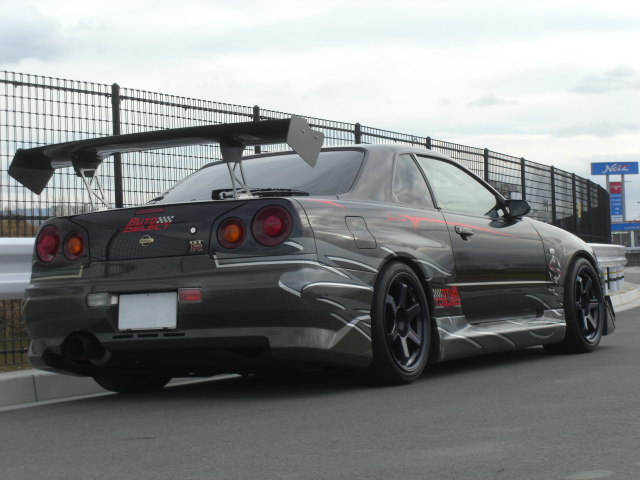 Rear shot shows the HKS Sport silencer keeping it somewhat civil.
Lustful mag TE37′s measuring 18x10s all around with +20 offset.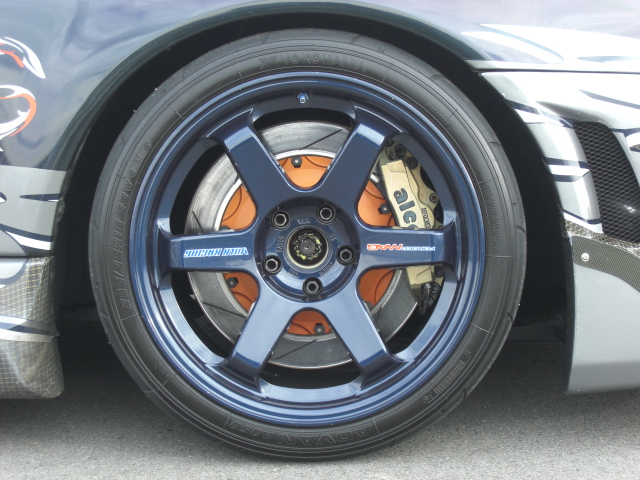 Front brakes featuring 6pot Alcon calipers clamping down on 380mm rotors.
Rear has a 4pot Alcon calipers with 330mm rotors.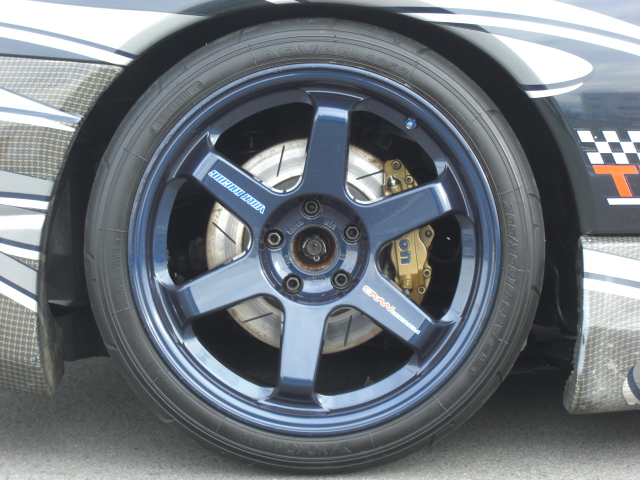 Tires are the super sticky Advan A050 265/35/18
Built engine featuring an HKS 2.8L stage 2 kit, upgraded HKS TO4R turbo and a host of Nismo, HKS, Sard and Auto Select components. At 1.5 bar this car puts down a bit over 700hp.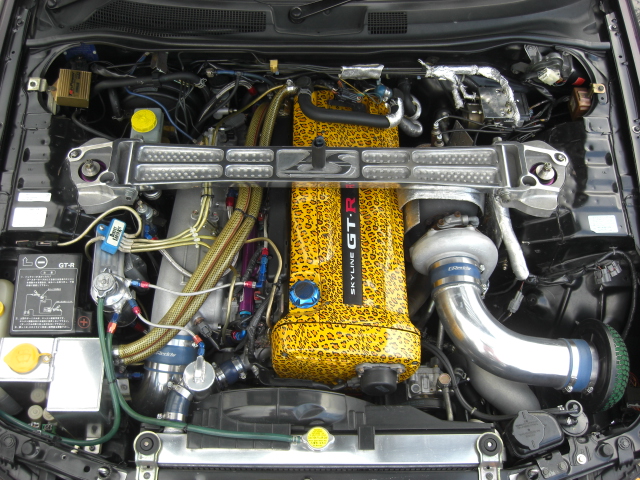 Check out that Auto Select aluminum strut brace. One of the best looking strut brace anywhere. Topping off all the forged internals is this leopard print valve cover. I dug it the first time I saw and still dig it up to now.
Inside this ride features a 9-point roll cage to further stiffen up the chassis. Driver is strapped in Takata harness and Recaro seats.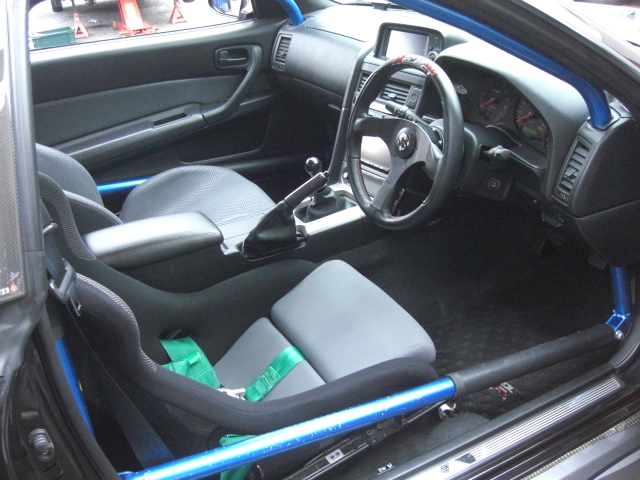 Passenger side wasn't addressed as much as the driver side but I'm sure the best experience would be in the right hand anyway.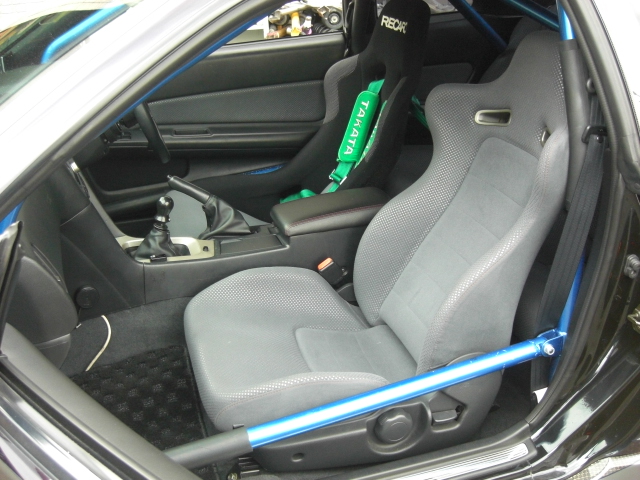 Believe it or not but this car also features a DVD, Nav, CD and TV.
The car which will be going to transfer ownership for the third time is currently listed for ¥4,880,000 ($58,834). Total bargain for all the work that's been put into it. If only it's legal here in the US.
For those interested in purchasing this car, head on out to Global Auto.