Senkyr BMW 1 series GTR
26 December 2010
No Comment
Outside of Schnitzer, Rahal/Letterman, Schubert race teams, there is Senkyr Motorsports based in Czech Republic which runs a fleet of BMW motorsport racecars. I posted their E92 GTR last year.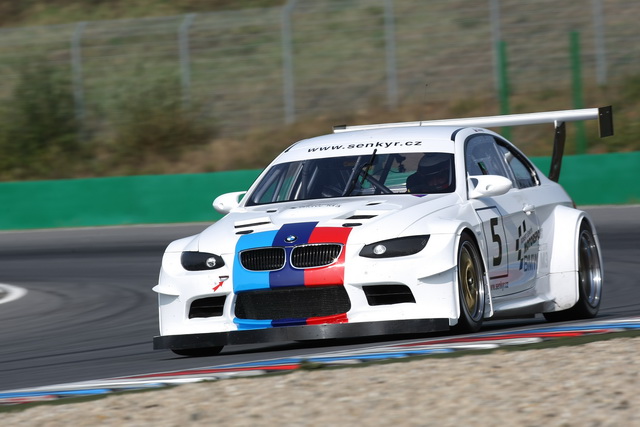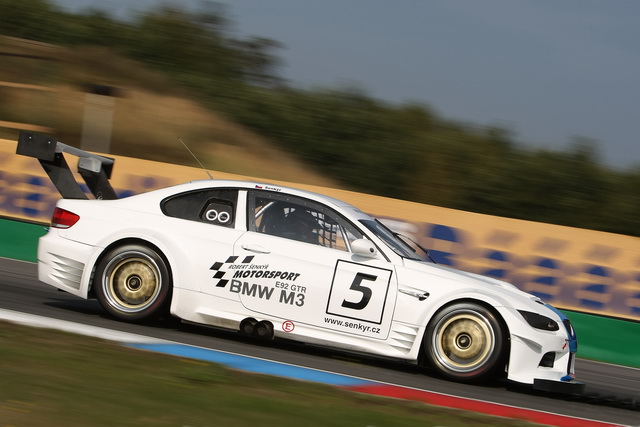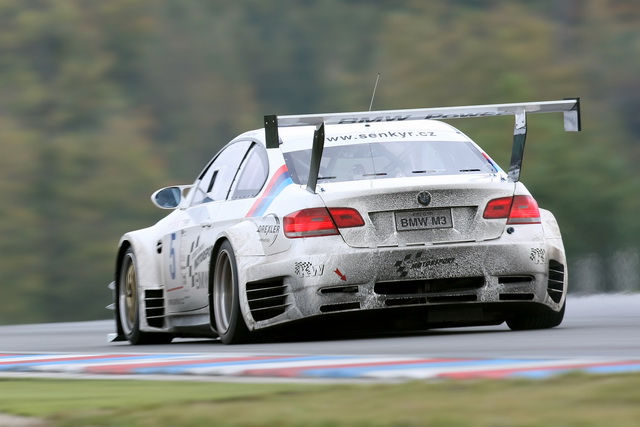 Click here to read the article.
In addition to a trio of widebody E36s and a couple of E92 GTR, here is the latest addition to their growing stable. Check out the Senkyr BMW 1 series Coupe GTR.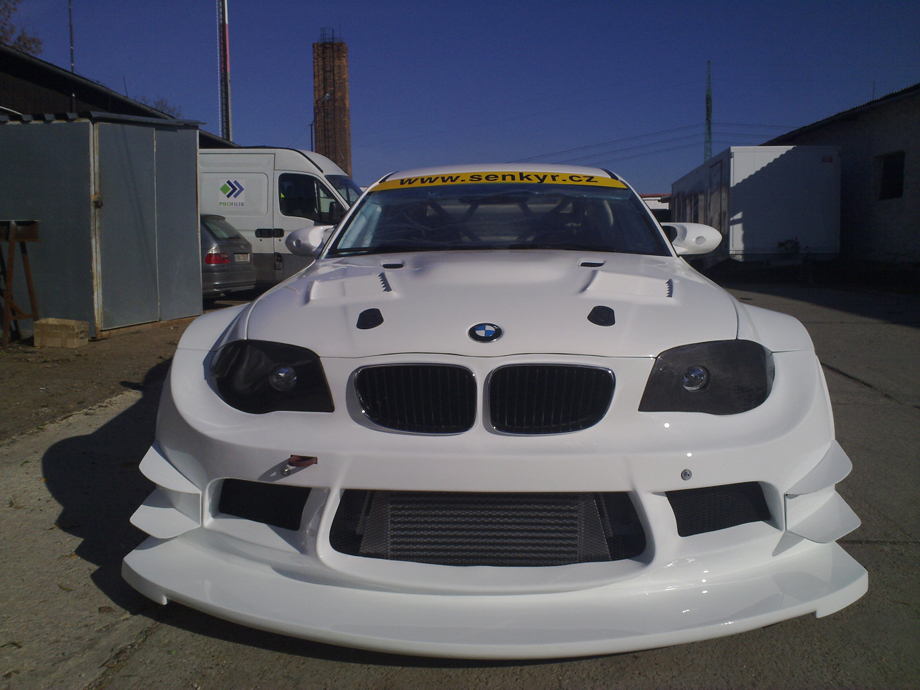 Based on the E82 1 series coupe chassis, the car was modified to basically a similar aesthetic treatment that their E92 M3 GTR received.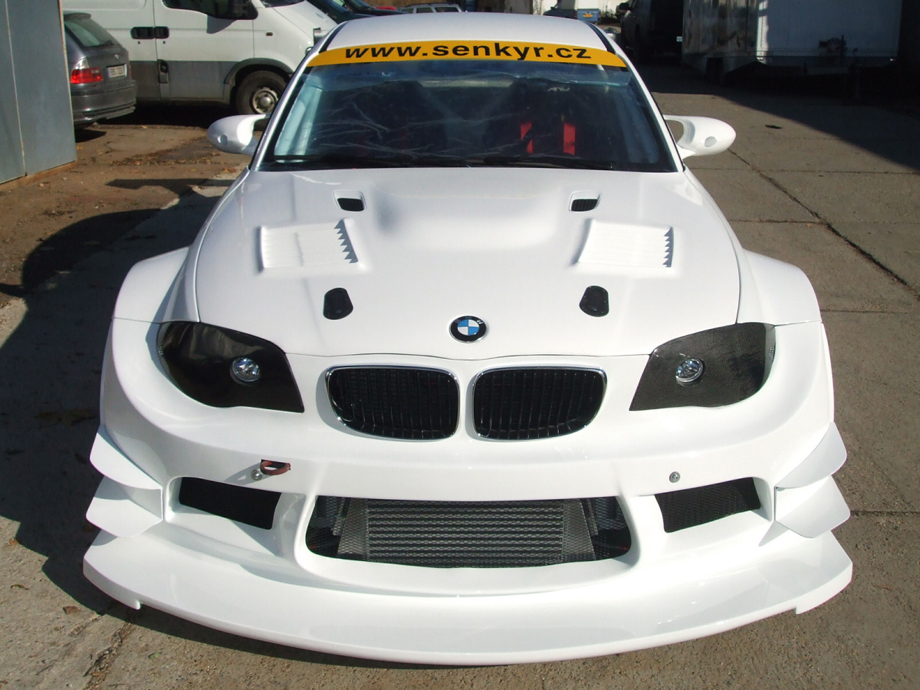 From the vented hood helping to extract hot air out of the engine bay to the super aggressive front bumper (which is very similar to the E92 M3 GTR bumper) featuring quad canards, this racecar is all business.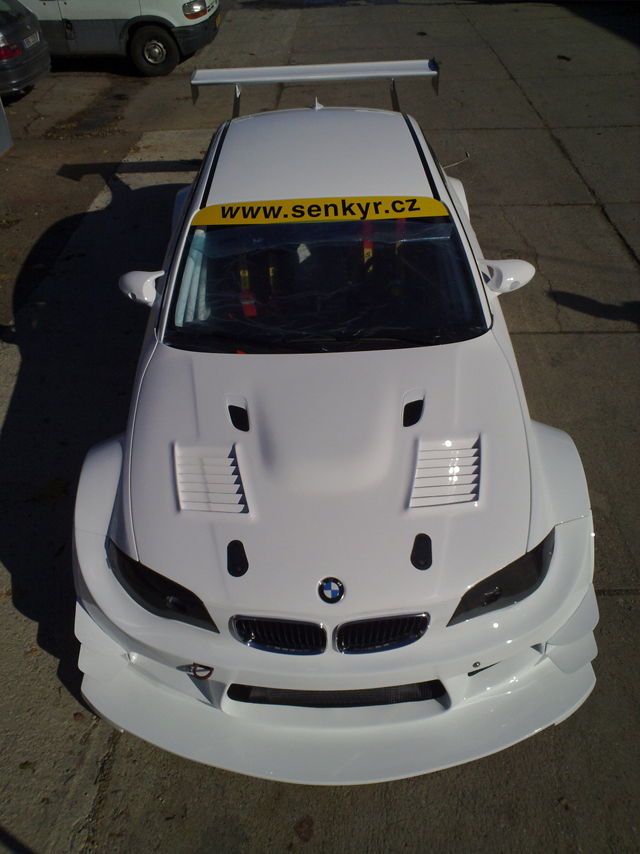 Here's a great shot showing how wide the front fenders are. Aside from the headlights, it can easily be mistaken for their E92 M3 GTR from this angle.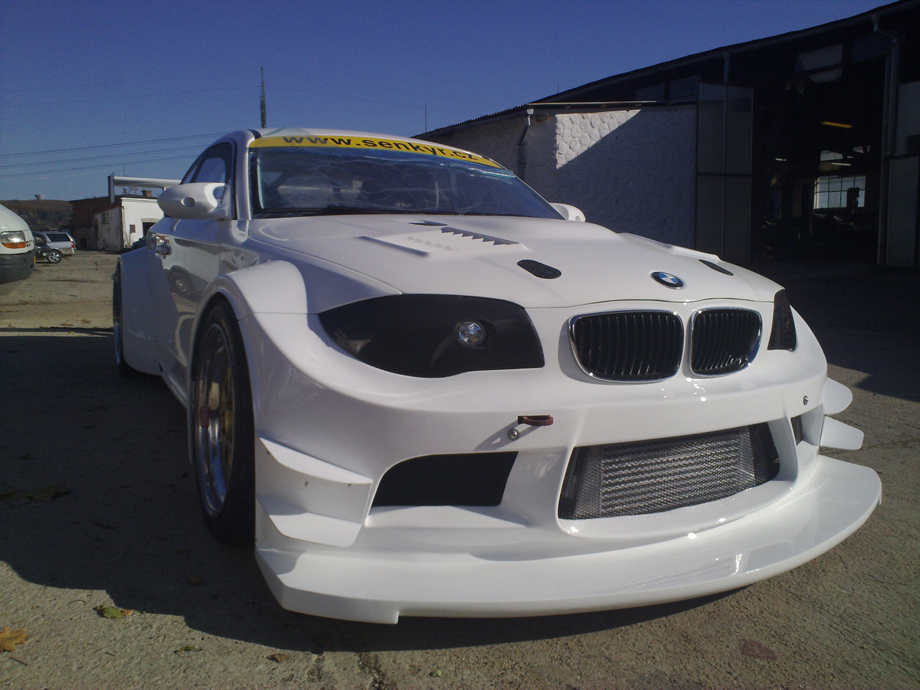 Behind the front bumper is a front mount intercooler needed to cool the charged air sucked in by the twin turbos.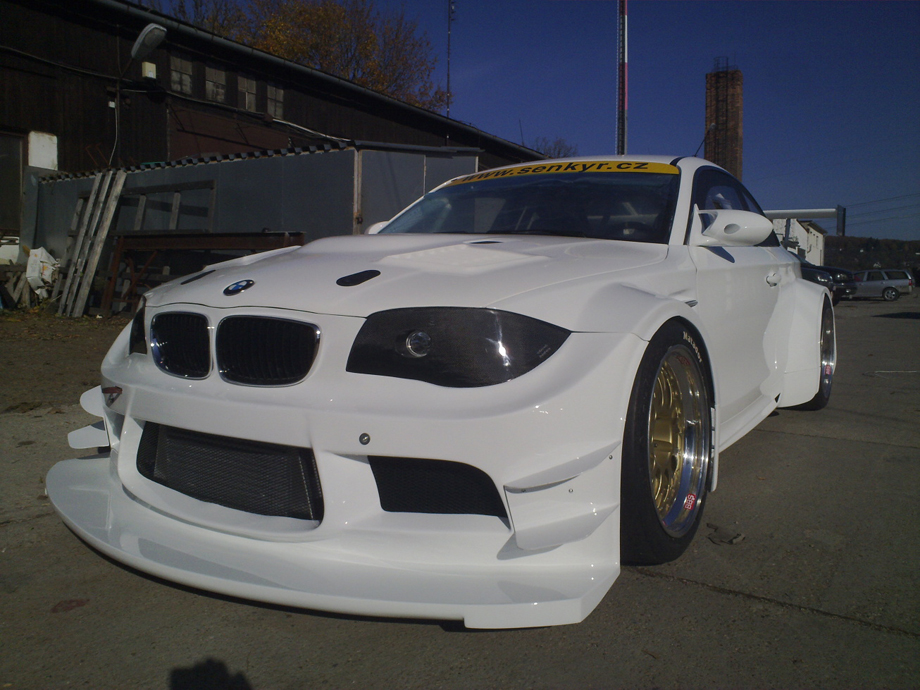 The headlight were replaced by a lighter and simplified unit for ease in installation/removal. Side mirrors were also the same design taken from their E92 M3 GTR.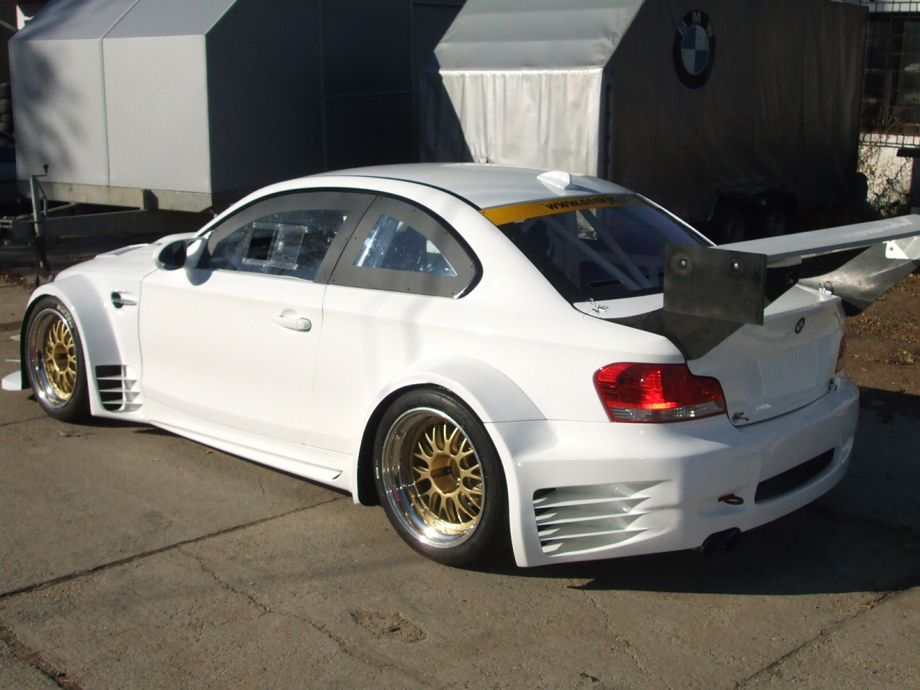 The wheels used for this car are a set of BBS Motorsport Race wheels measuring 18×10 in the front and 18×12 in the rear.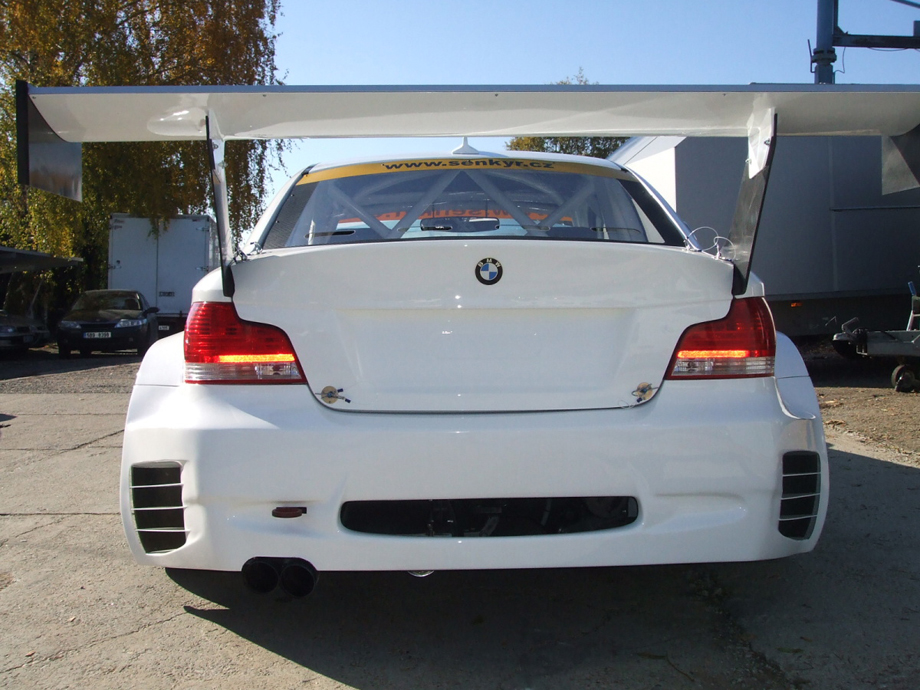 The rear view shows the oversize rear wing. The rear bumper was also designed after the E92 M3 GTR.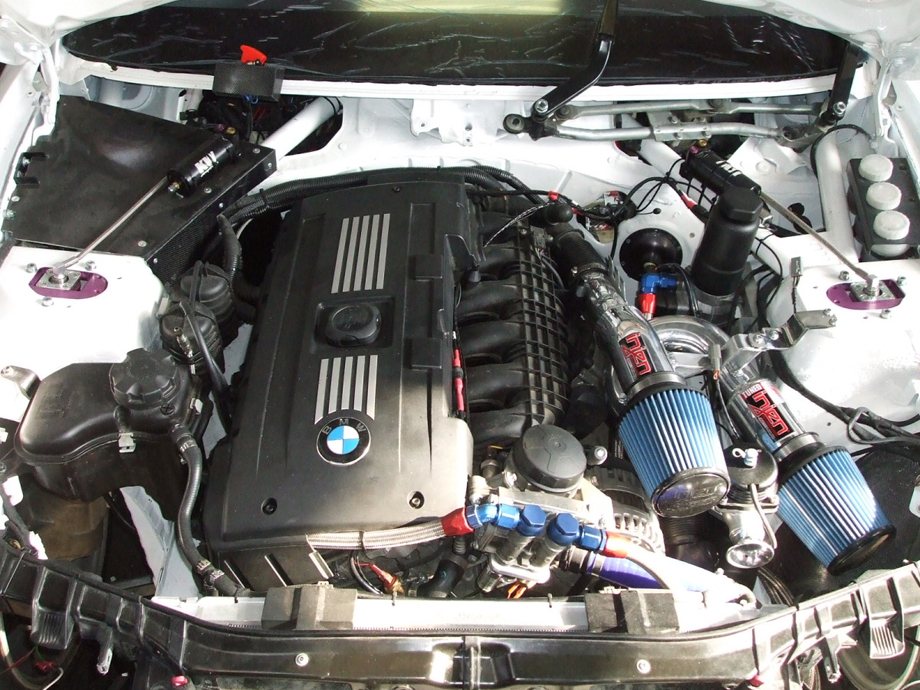 Shot of the boosted engine producing 408 hp at 7200 rpm.
Type:
BMW 1 Series Coupe GTR
Engine:
2 turbocharged inline six-cylinder engine capacity 3000 cc divorce: a 24-valve 2xOHC, treatment landlord Motorsport intercooler, Electronics BMW series, modification intercooler, racing exhaust, power: 300 kW (408 PS) at 7200 rpm
Gearbox:
6-speed sequential Holinger RDS6
Differential
Drexler Motorsport Slip differential Gearing 1:3.64
Wheels:
BBS Motorsport 10x18, 12x18'
Tires:
Michelin 270/650-R18 x 300 / 650 R18
Suspension:
KW Competition 3-way coil over, KW spring
Brakes:
PN 6-piston AP Racing caliper, disc 356x32mm
MN 4-piston AP Racing caliper, disc 320x25, 4mm
Pads:
PAGID
For more info goto Senkyr Motorsports.