Z33 Panamera
18 January 2011
2 Comments
By now, I'm sure those who have seen plenty of coverage from the recent 2011 Tokyo Auto Salon have seen this suspicious white Panamera Coupe Convertible.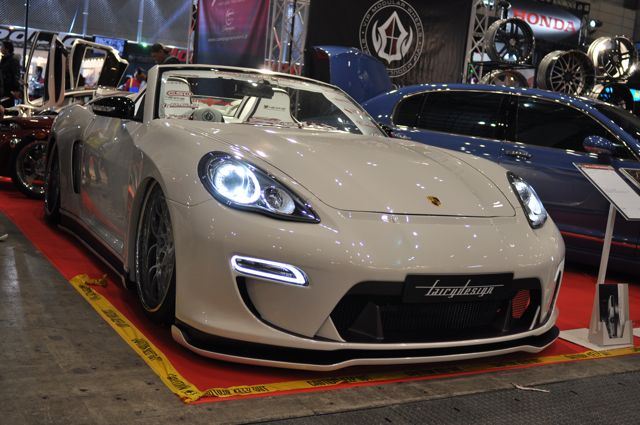 It grabbed a lot of people's attention and is currently making the rounds in the popular automotive blogs.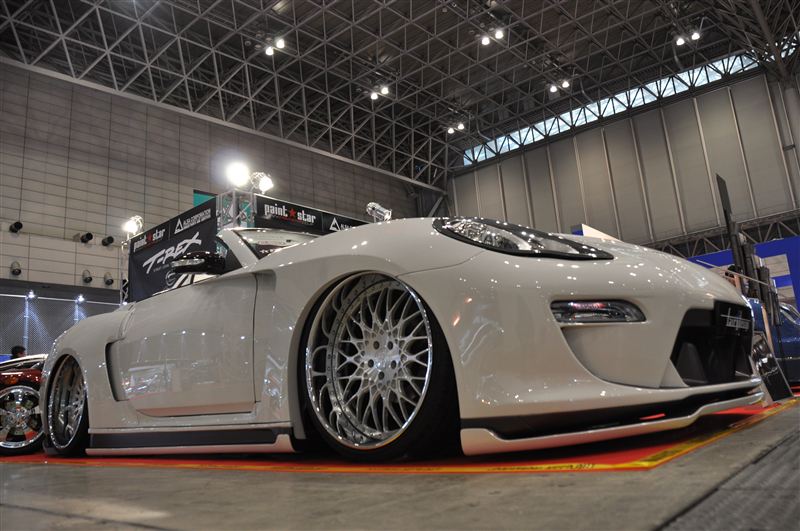 We know that it's not really a Porsche Panamera but a heavily modified 2005 Nissan Z33 aka 350Z as it's known here in the states.
But to see how it all started, this was how the car looked before the madness.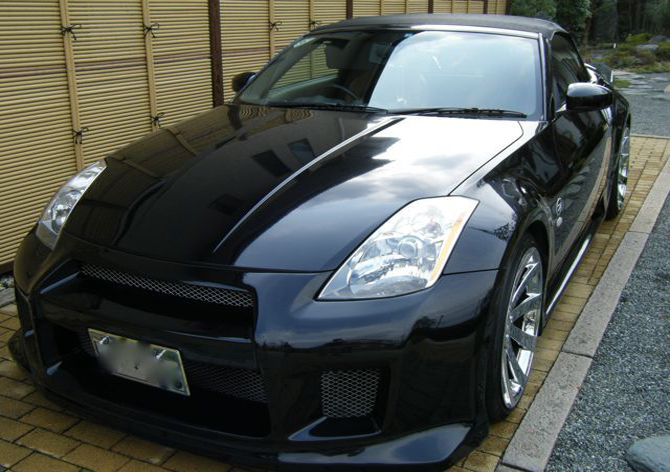 Relatively simple mods like wheels, body kit and air ride proved to be not enough for the owner. He since then wanted to create something very unique and would bring home the bling after each car show events. So he started "mildly" modifying the Z33 with custom air brushed murals in the hood and side body panels along with a bunch of other mods.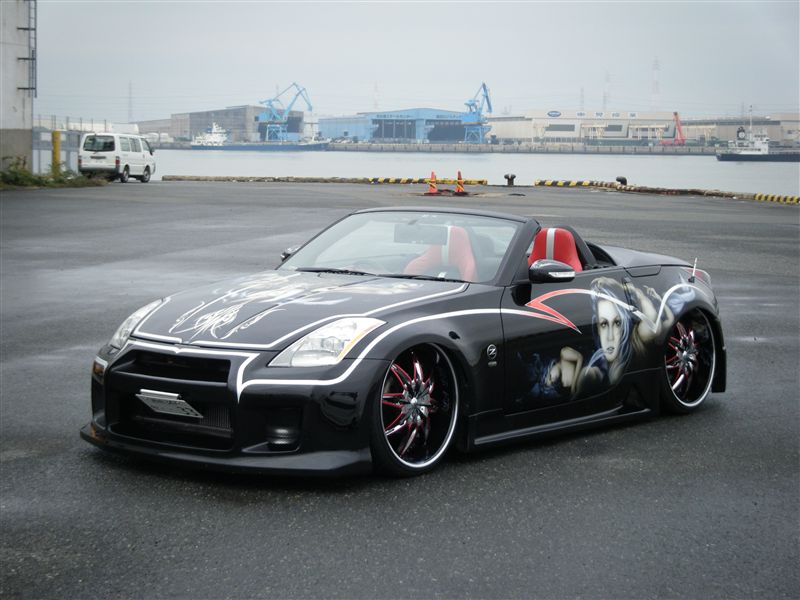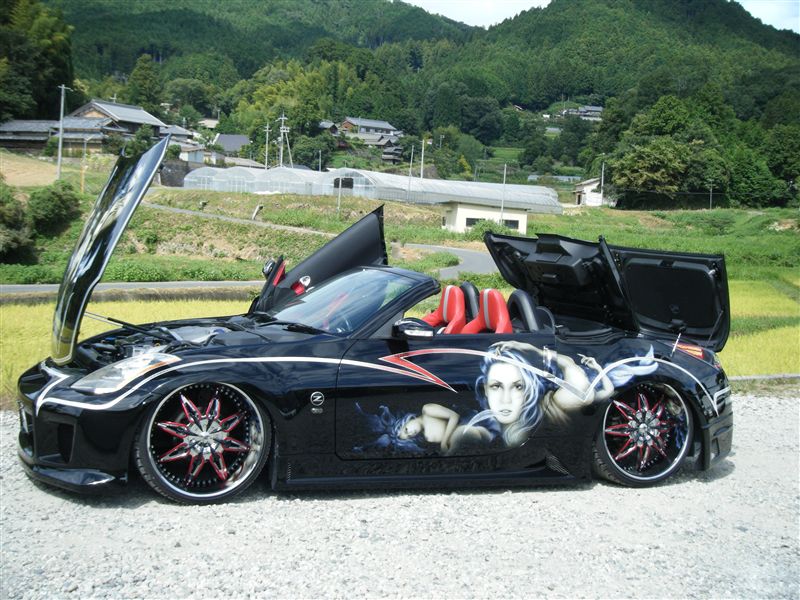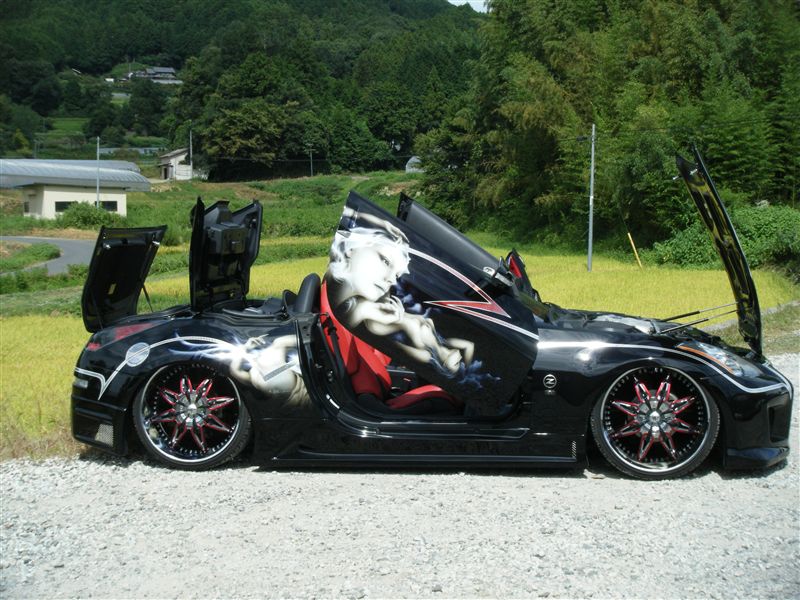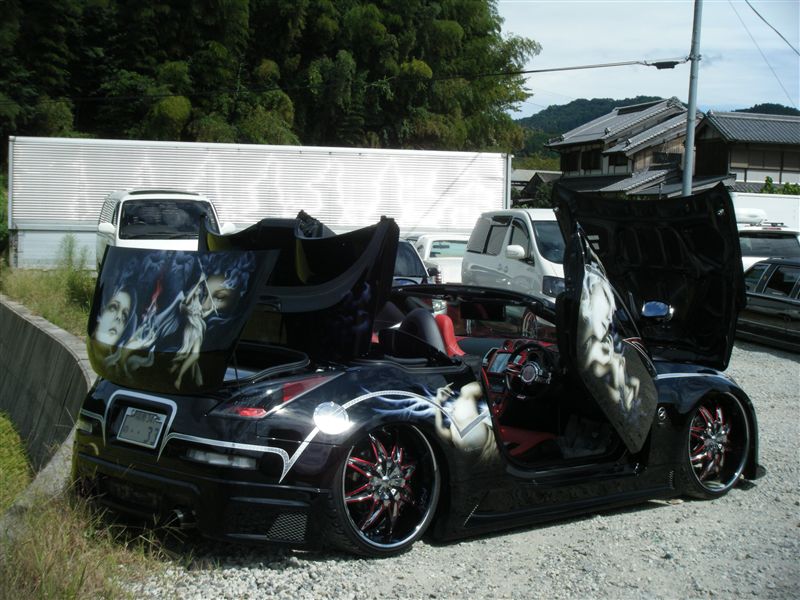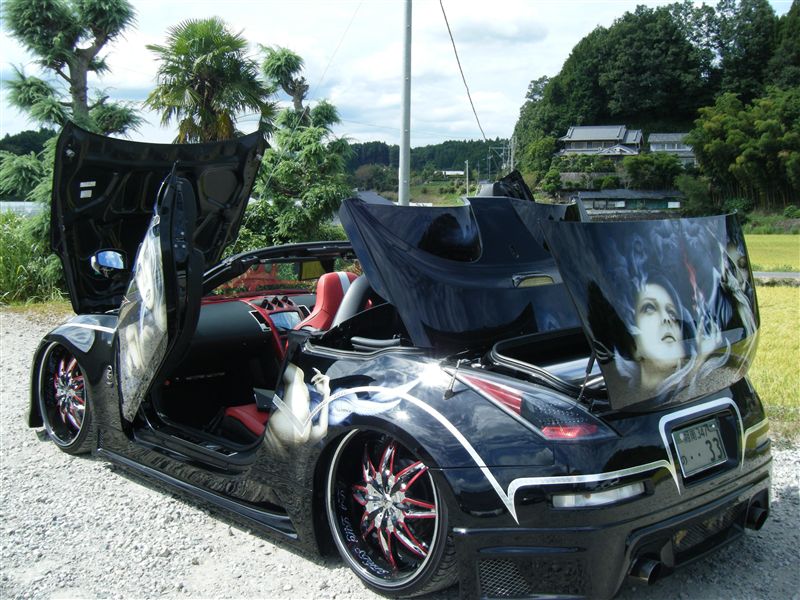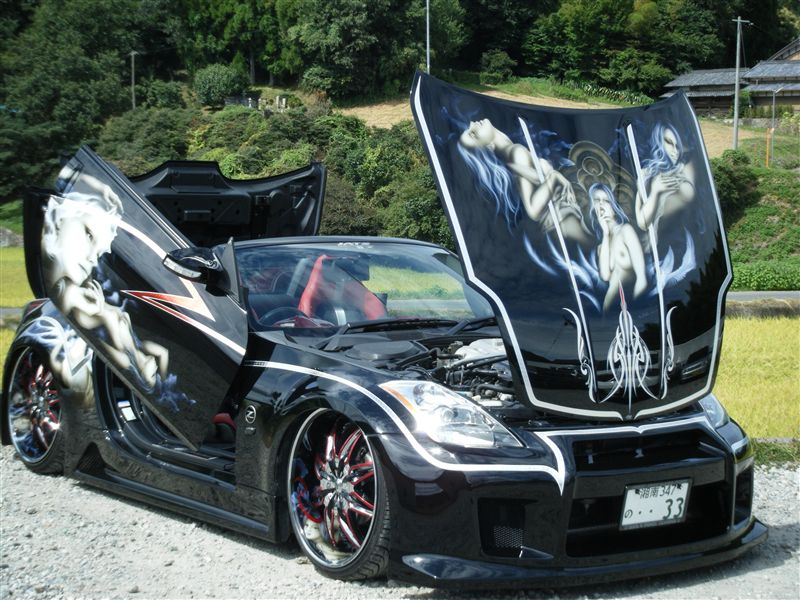 After a while, the owner wanted to take it to the next level thus going with a complete transformation.
Although it went viral during the 2011 TAS, this was not the first appearance of the Z33 Panamera but it actually debuted late last year at a different show. It sported a different set of wheels back then too. Same ones from his original set before the full makeover.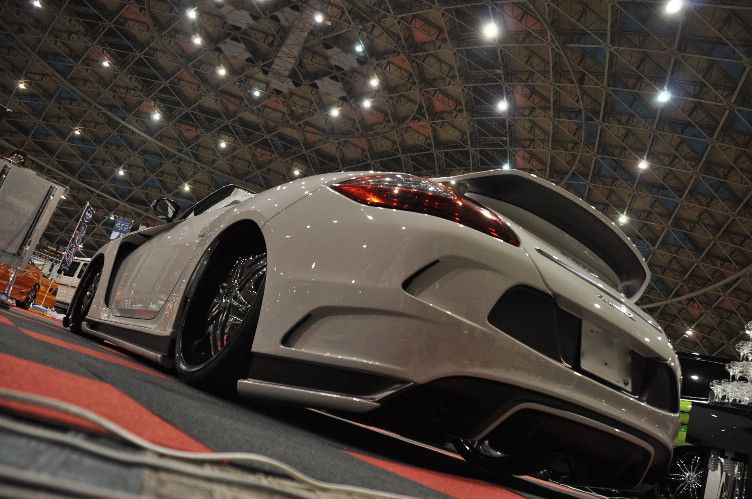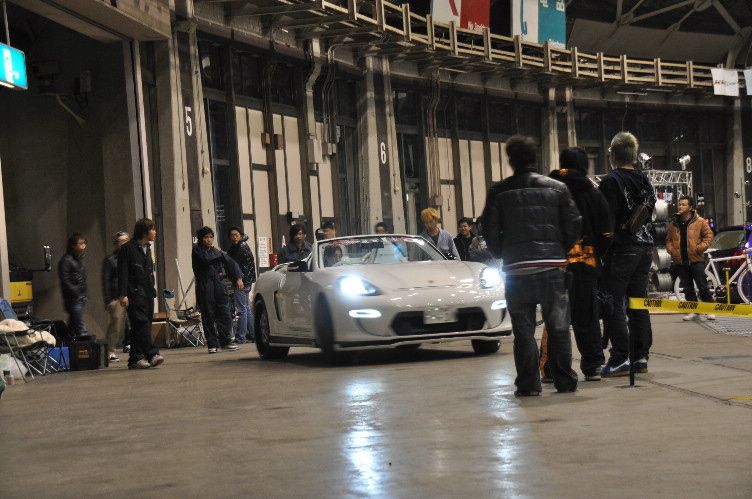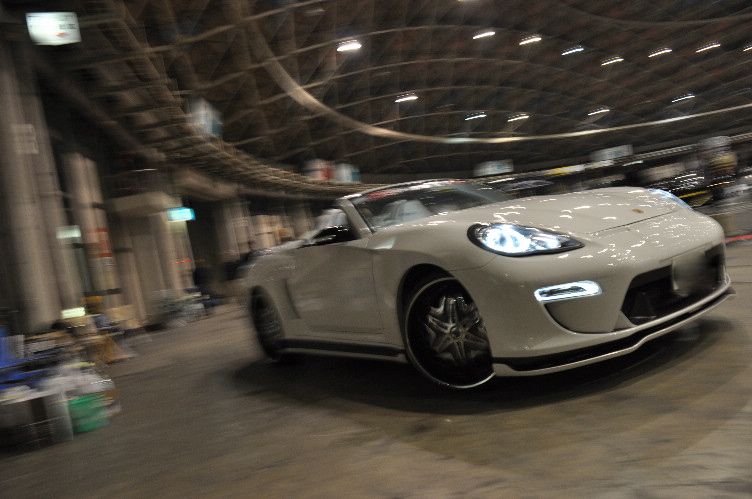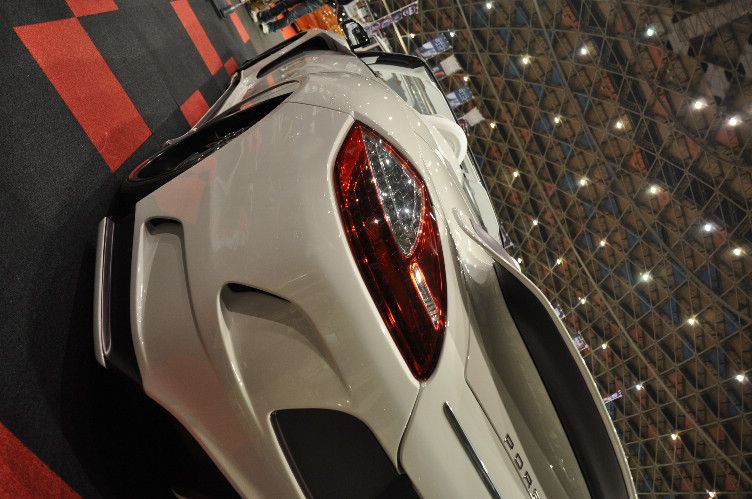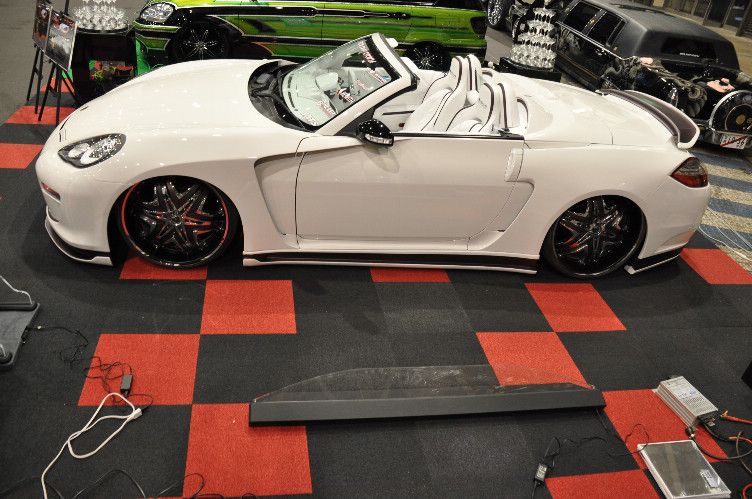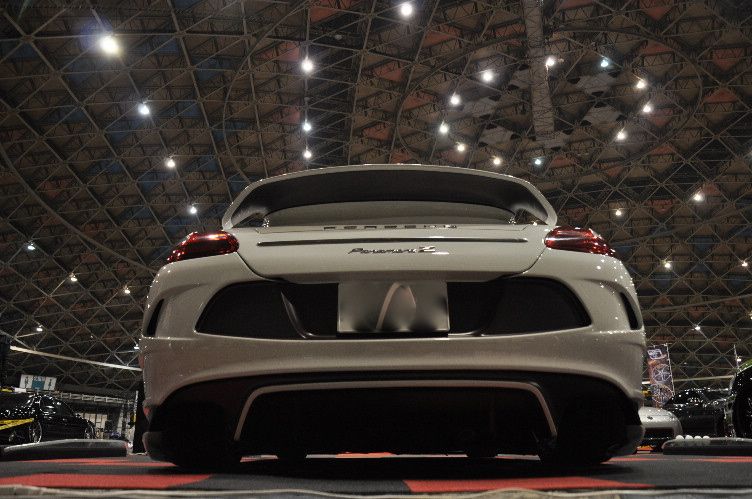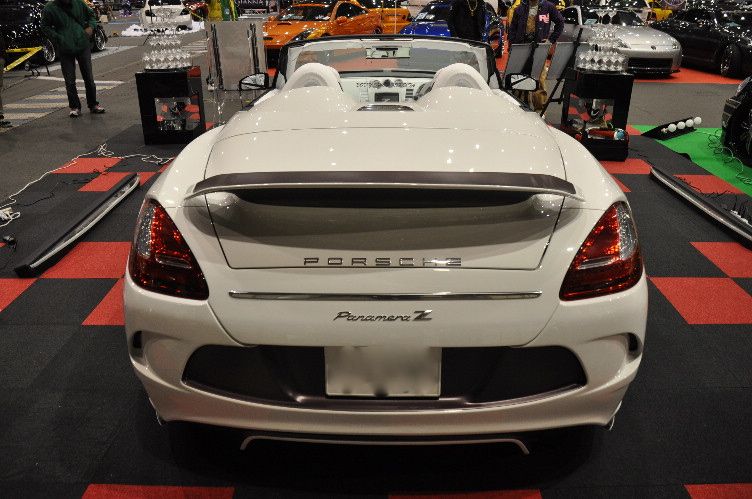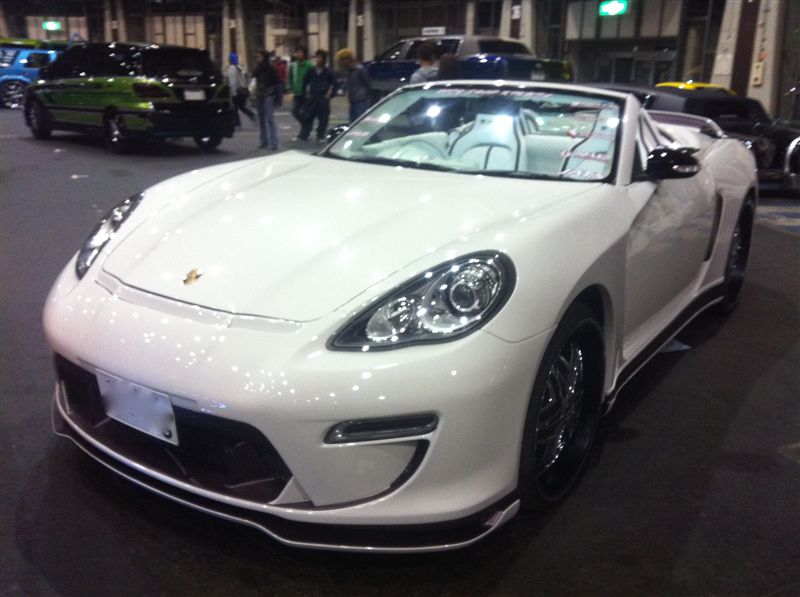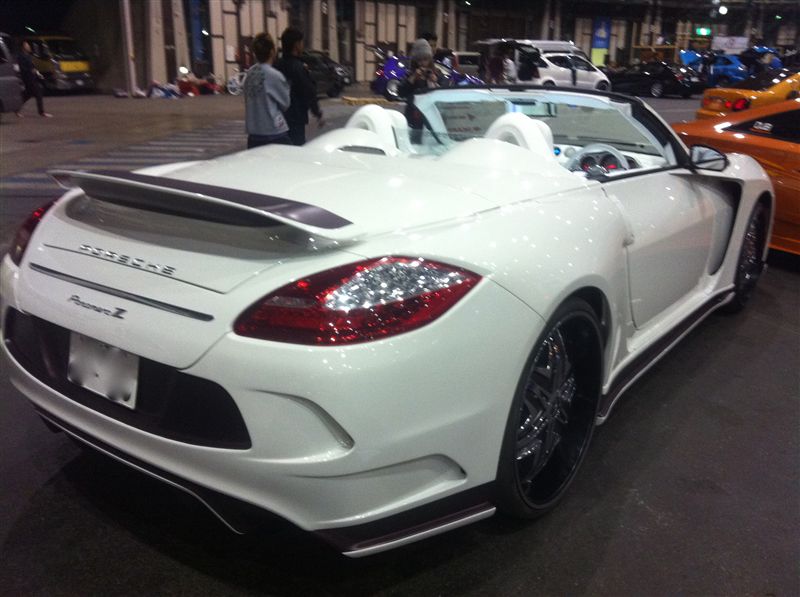 Most pictures of this car was from the crowded 2011 TAS but here are some great photos from his car crew Phaze One shot during their New Years meeting.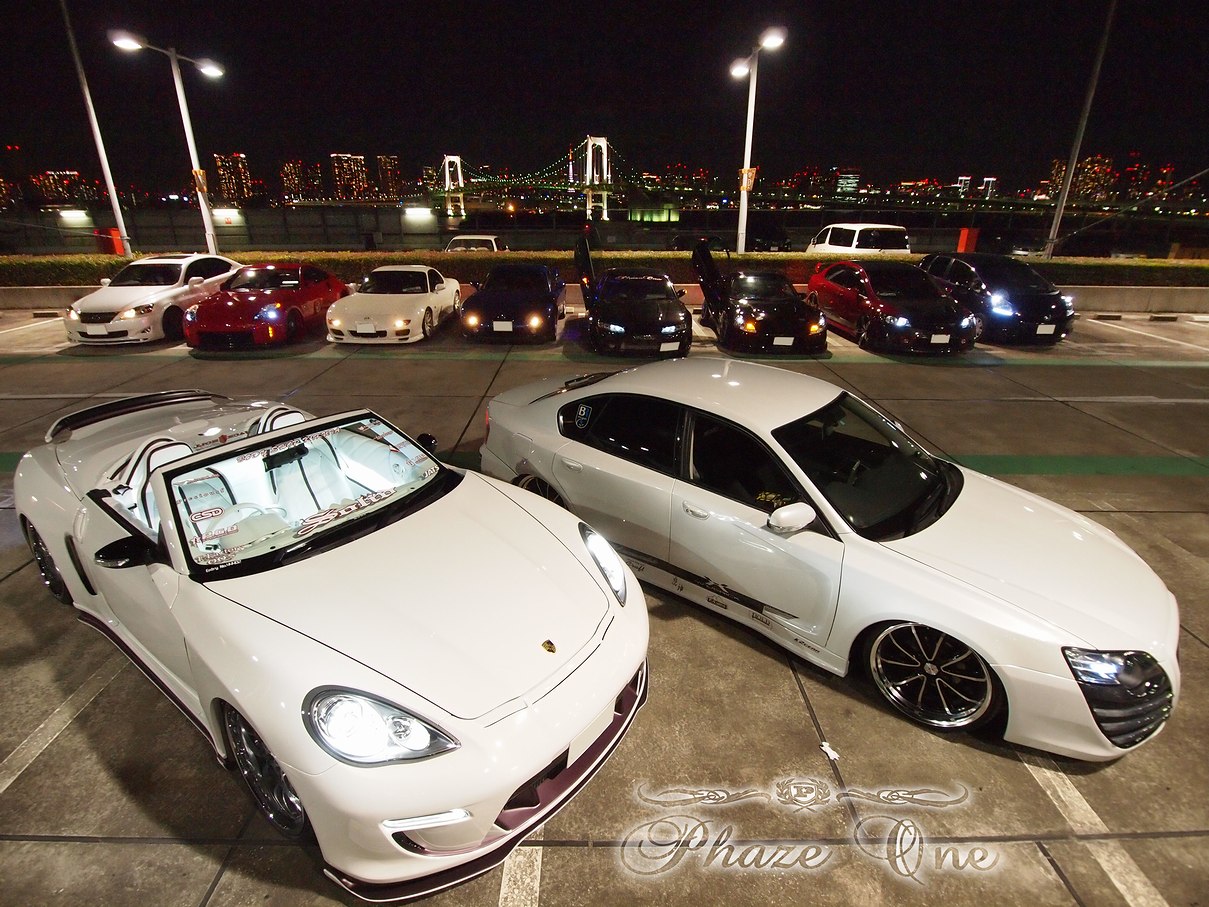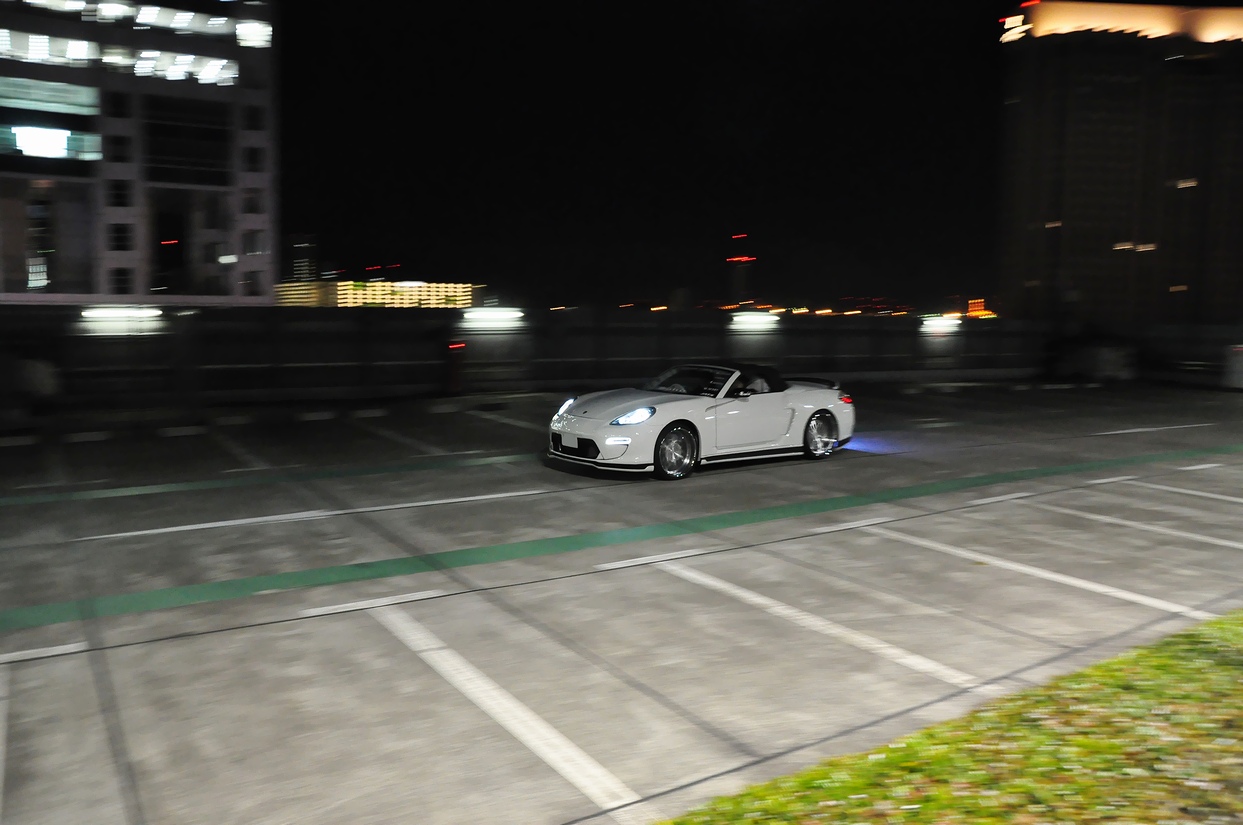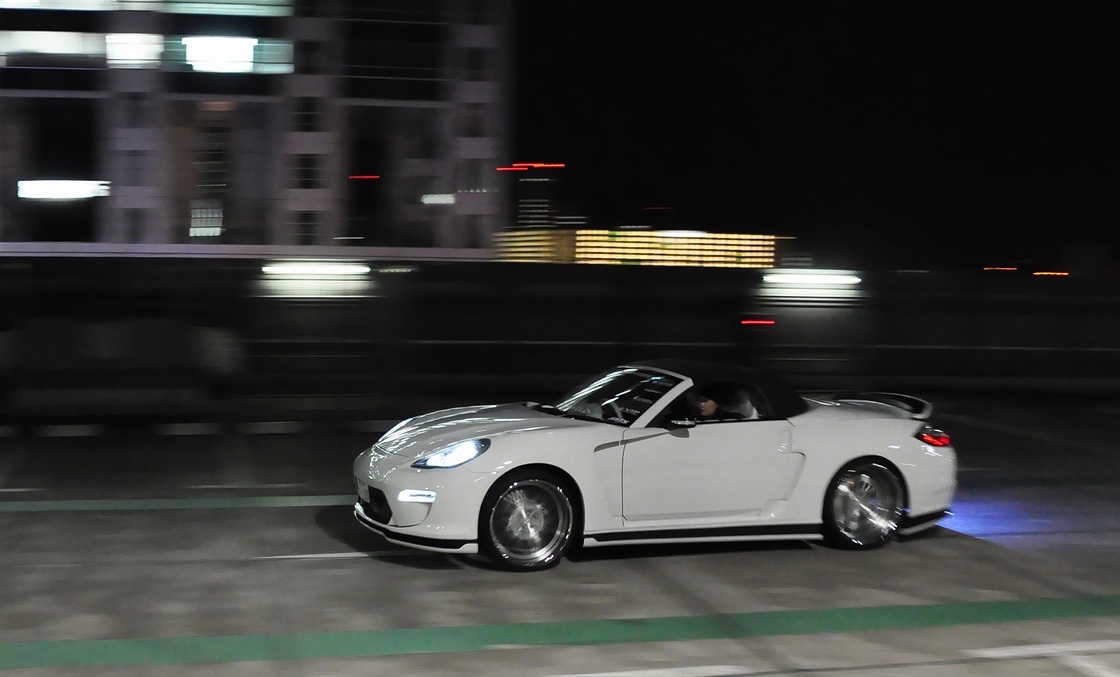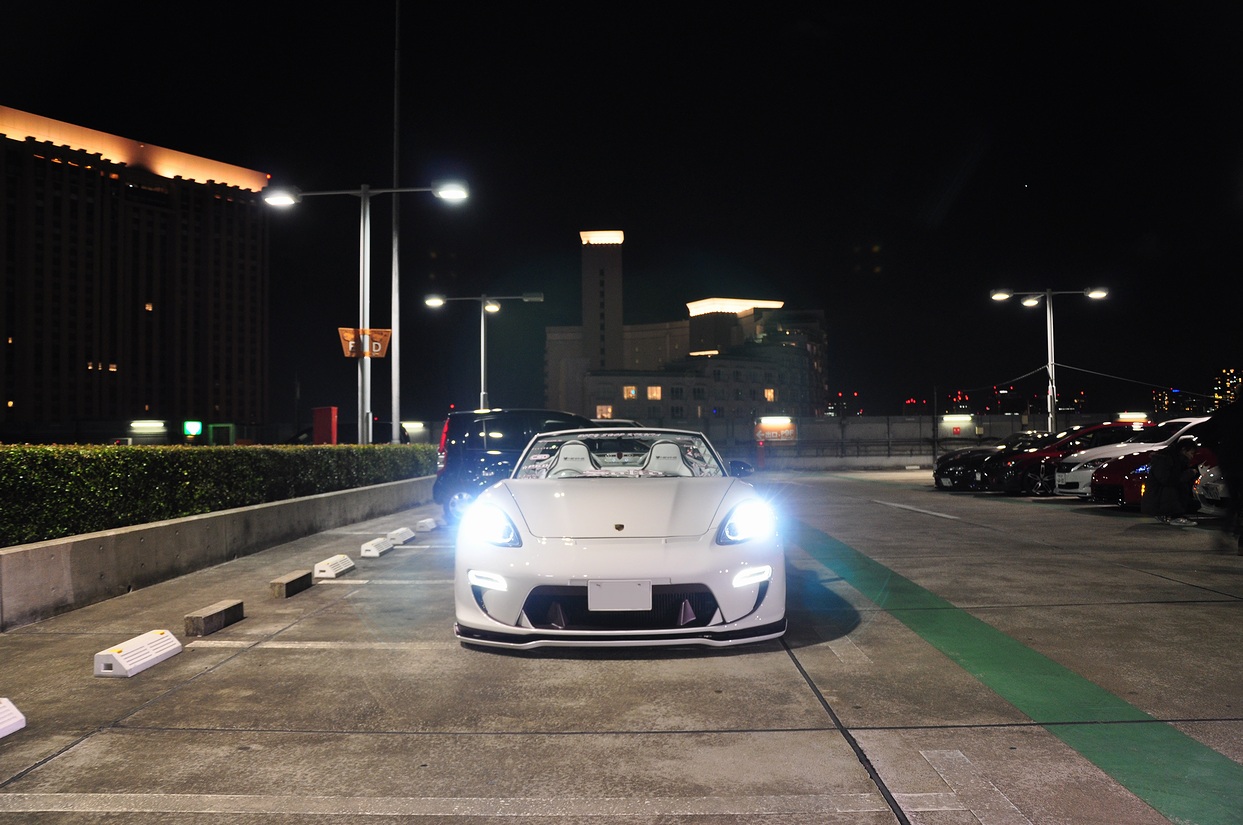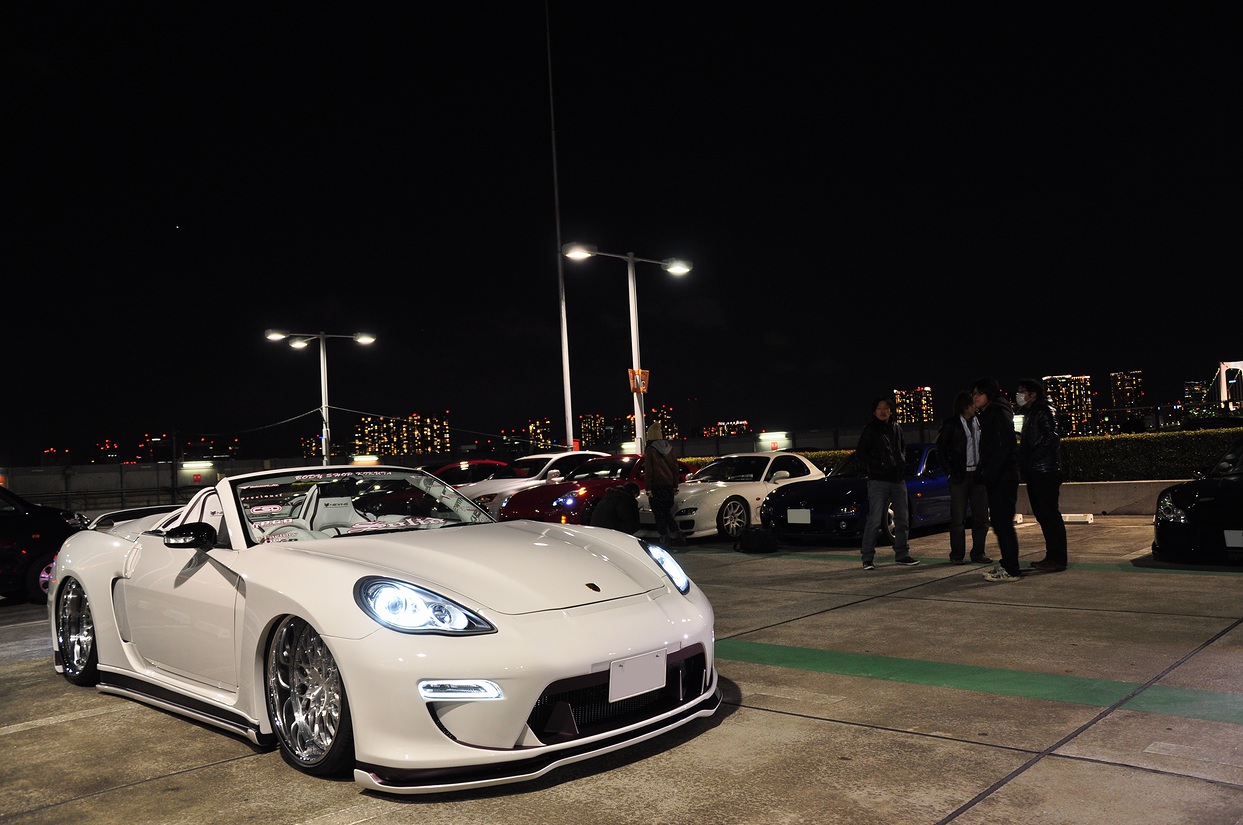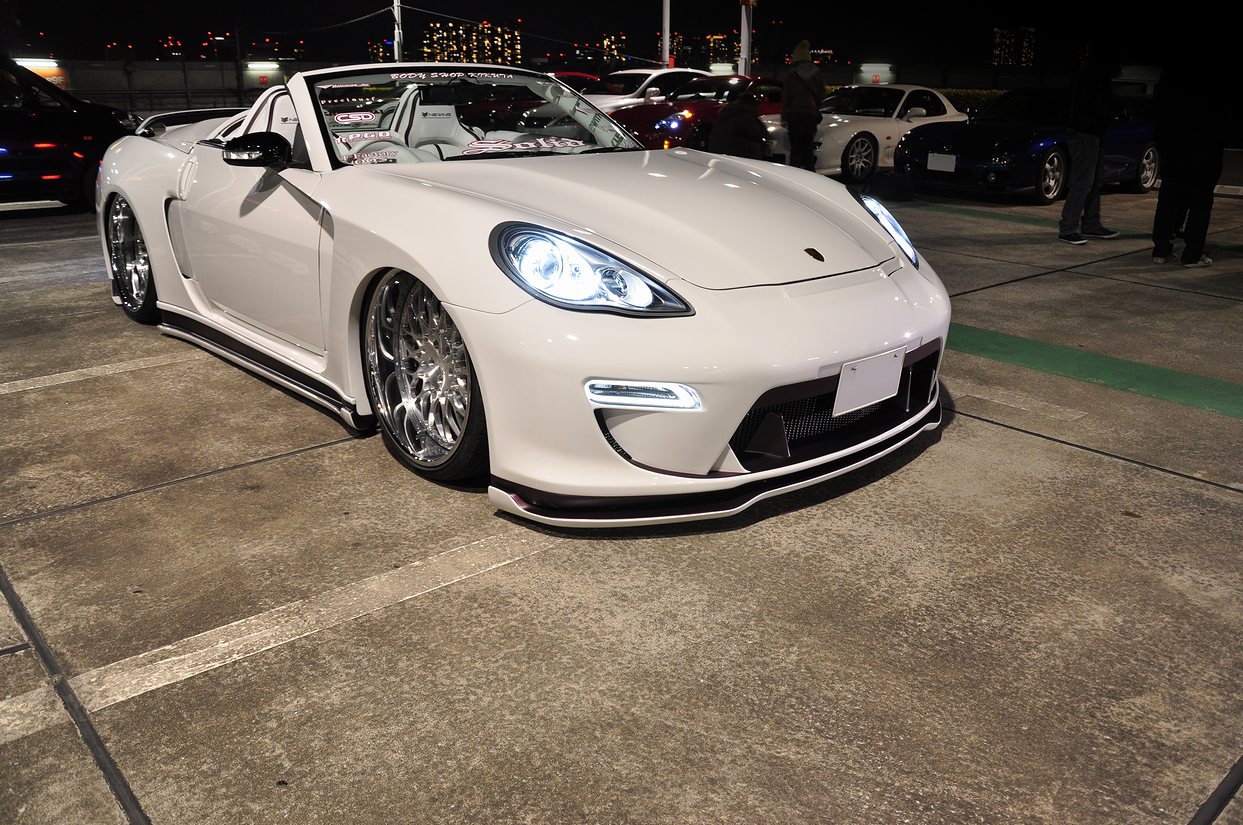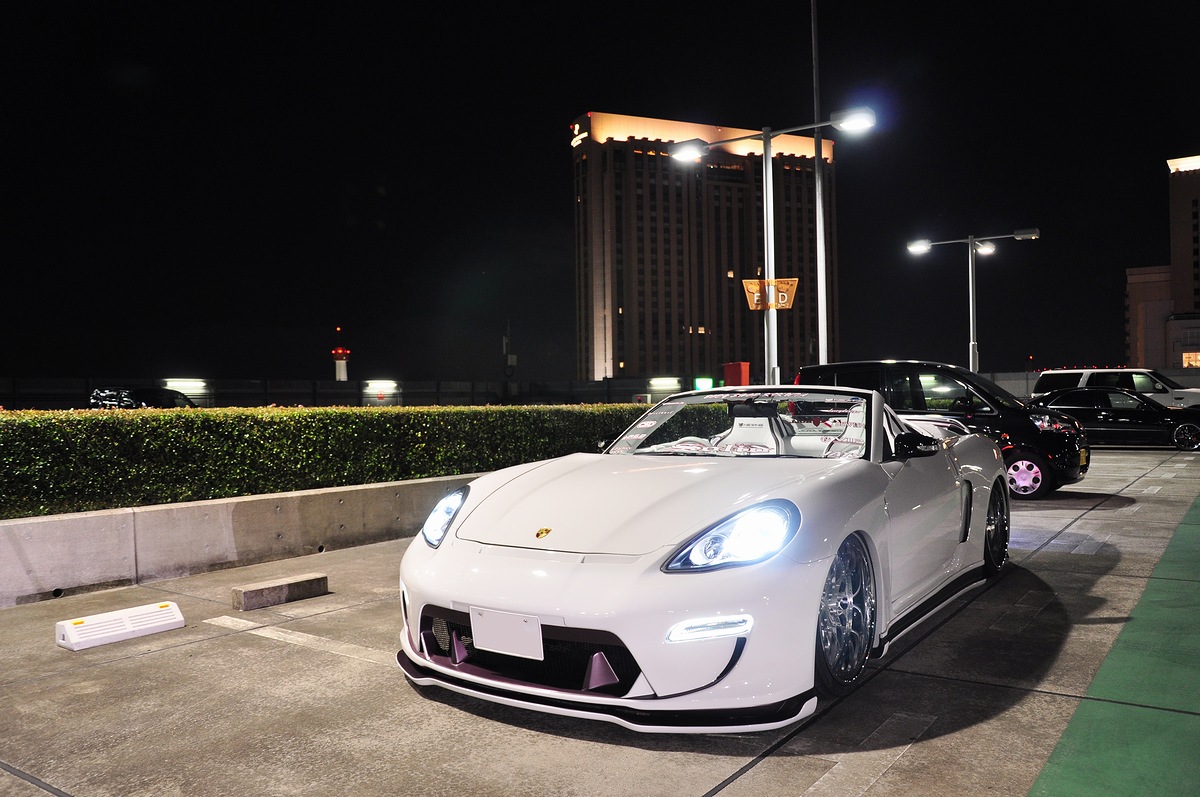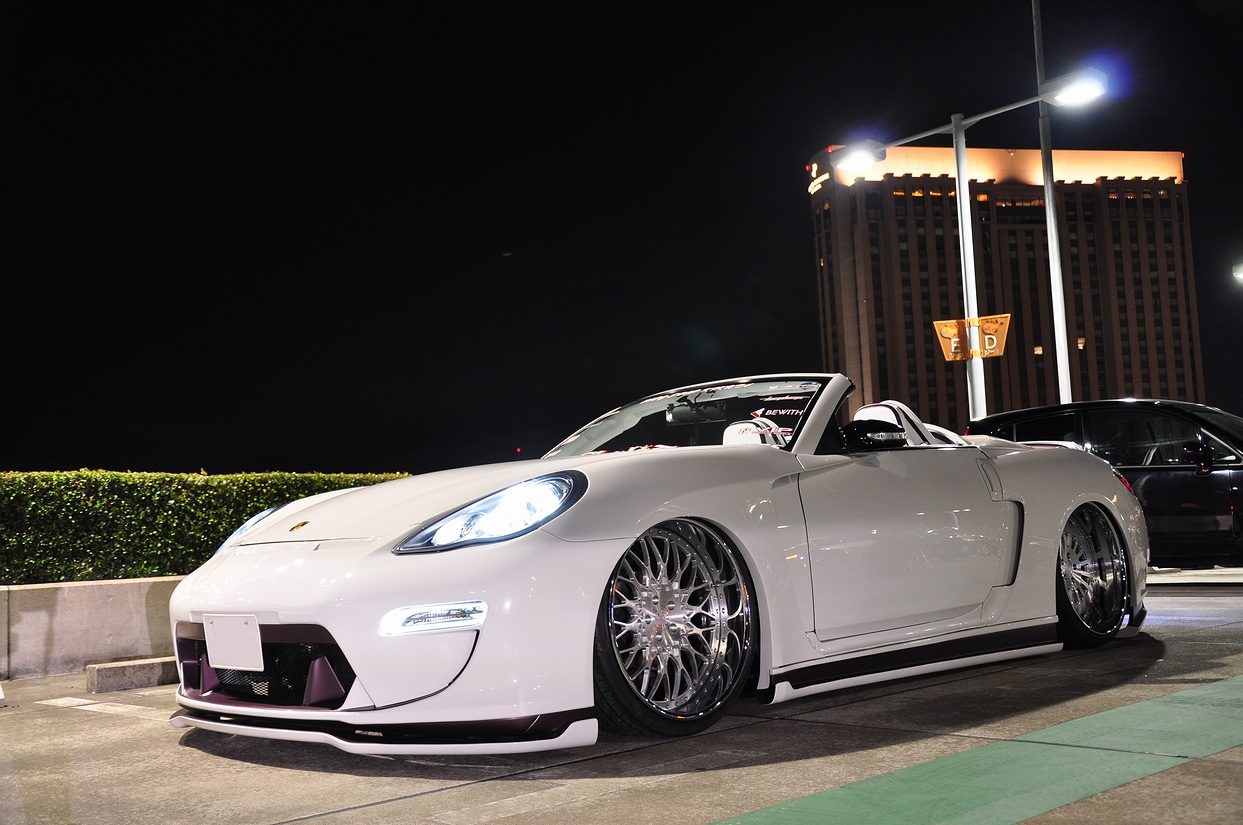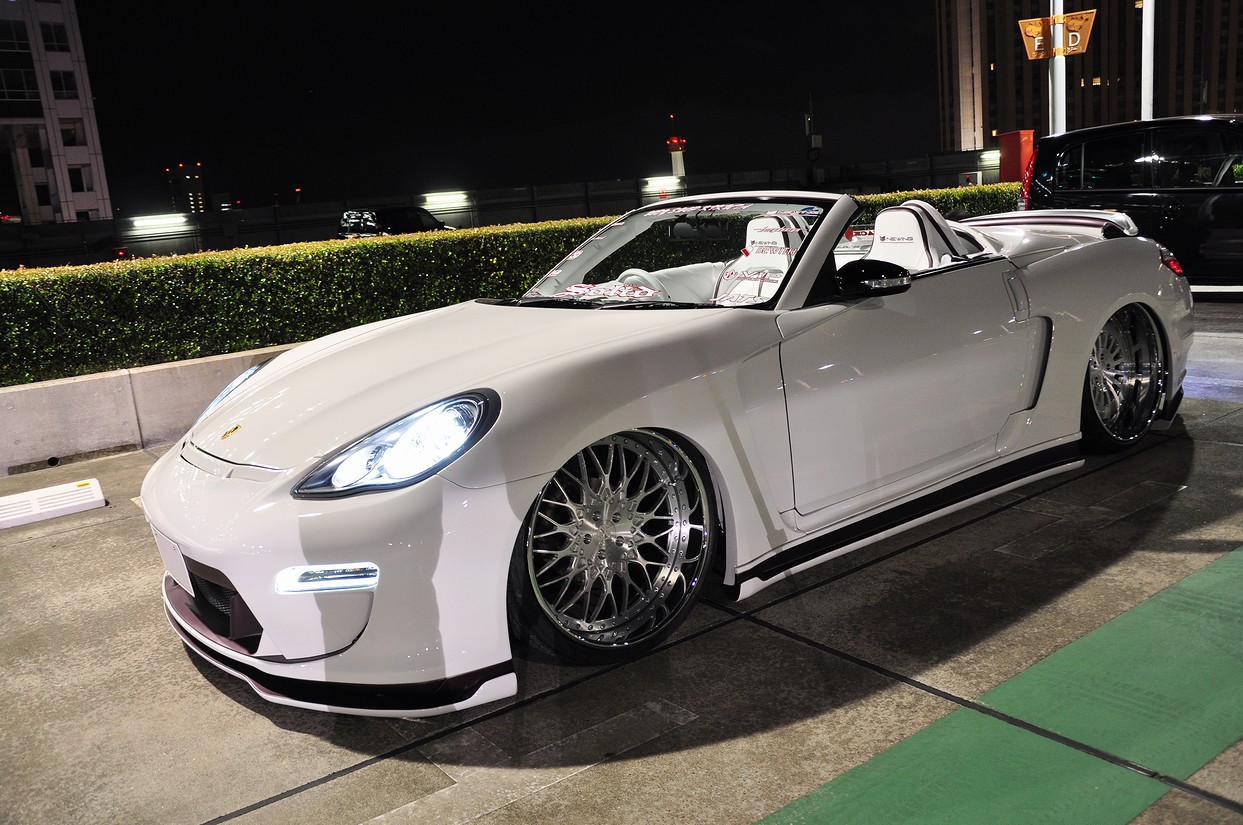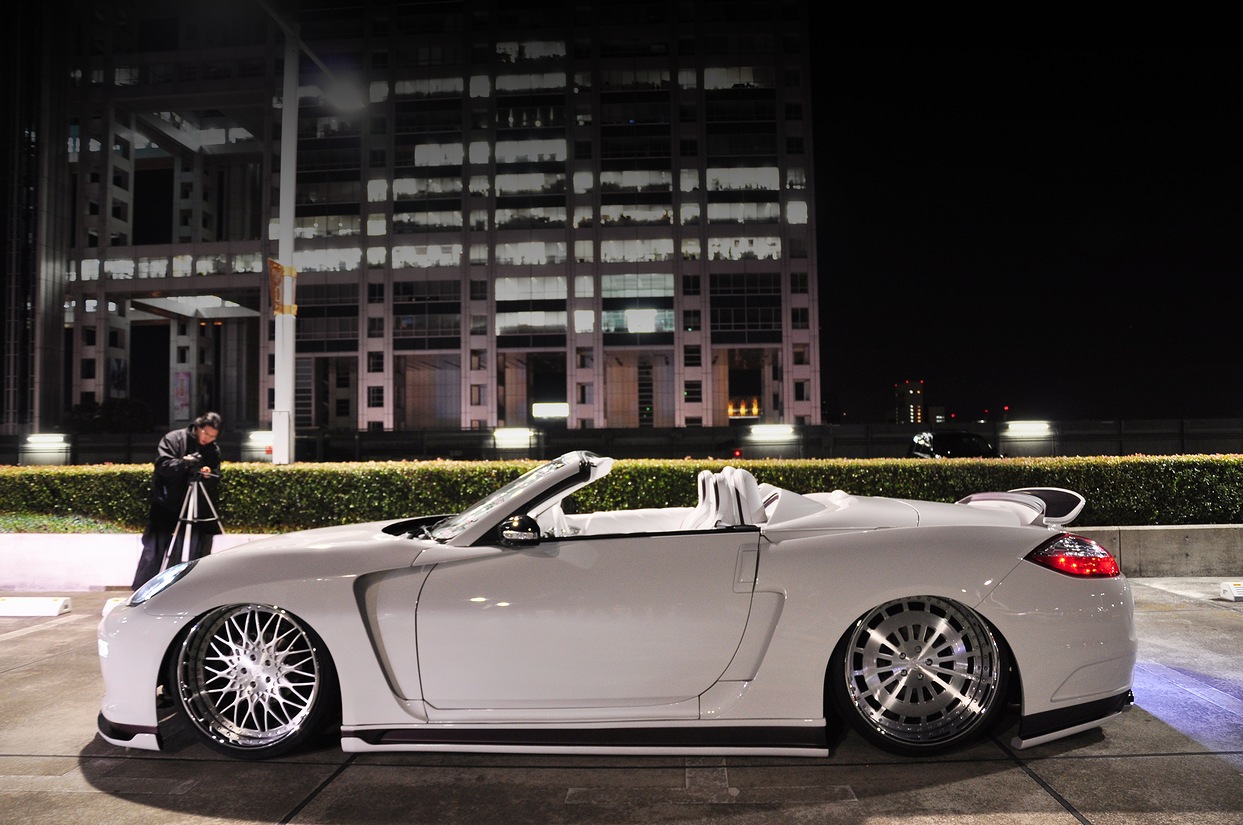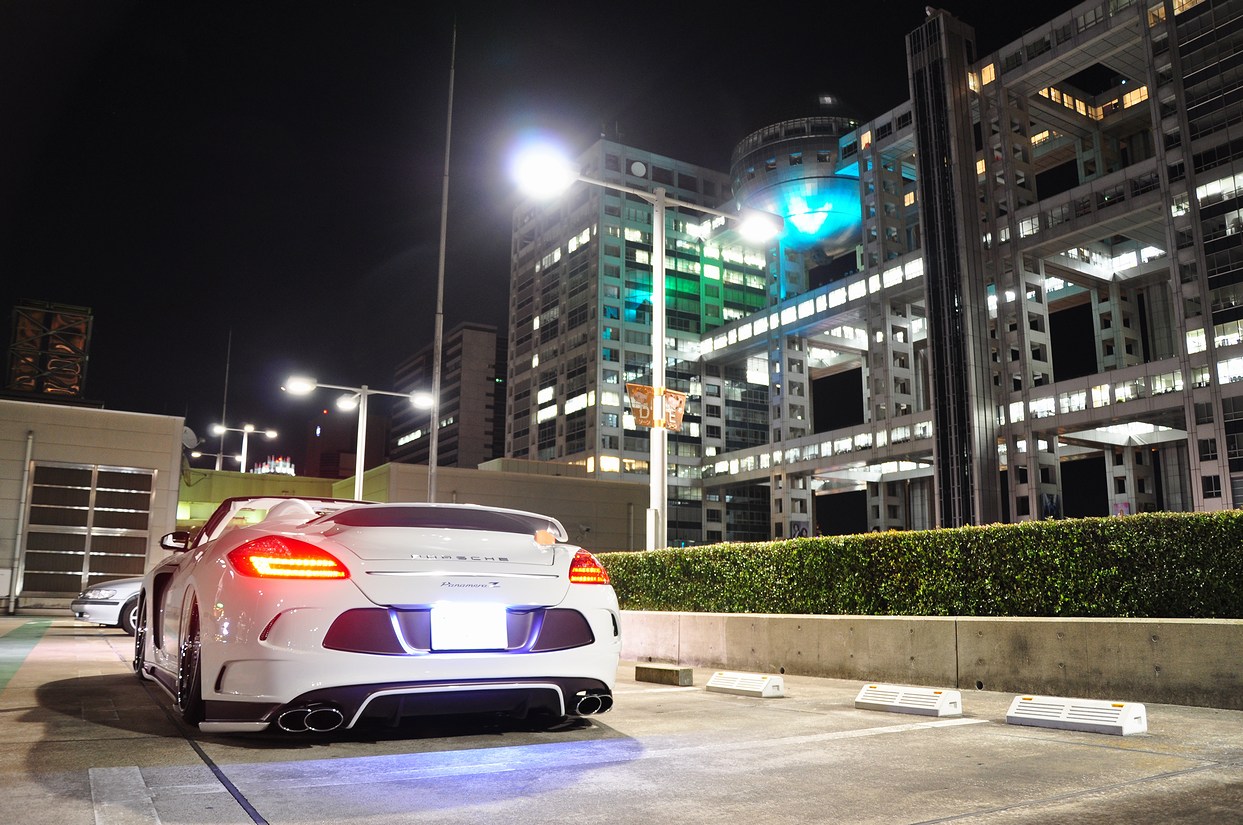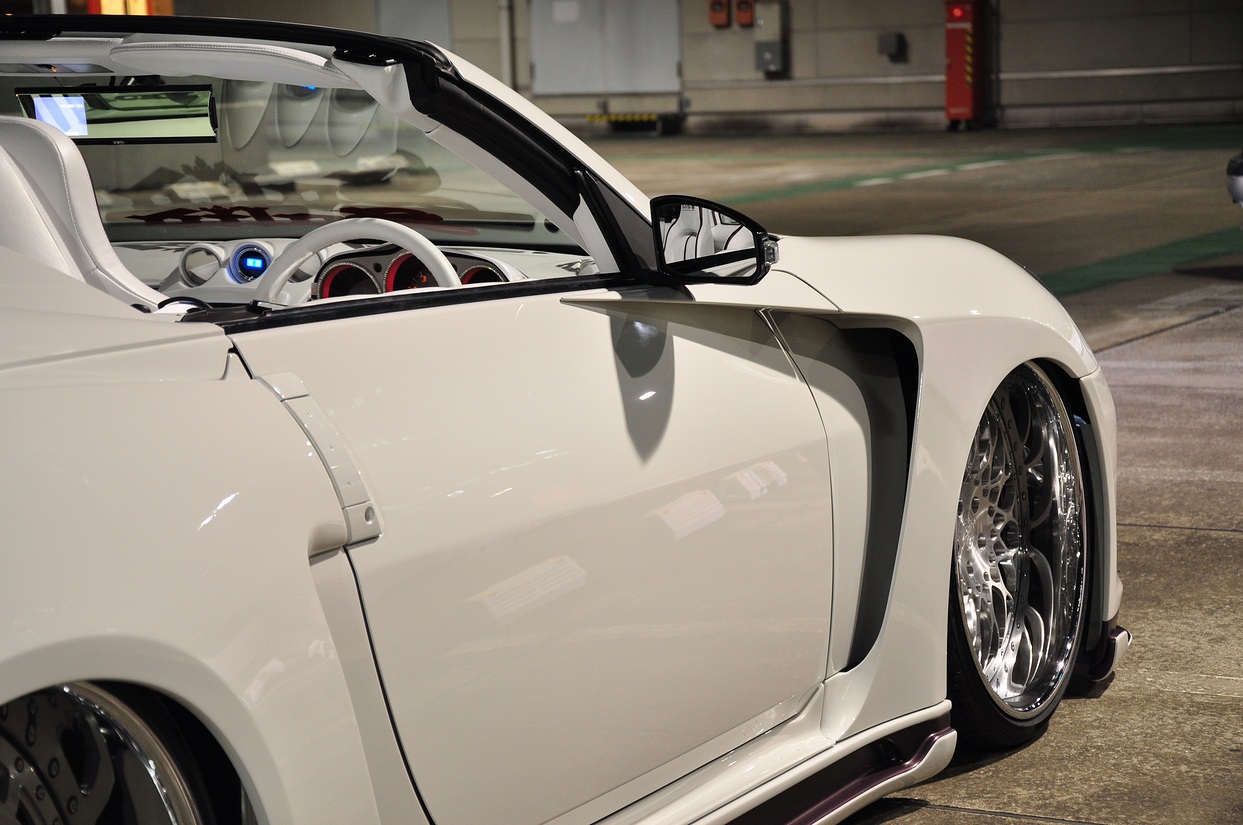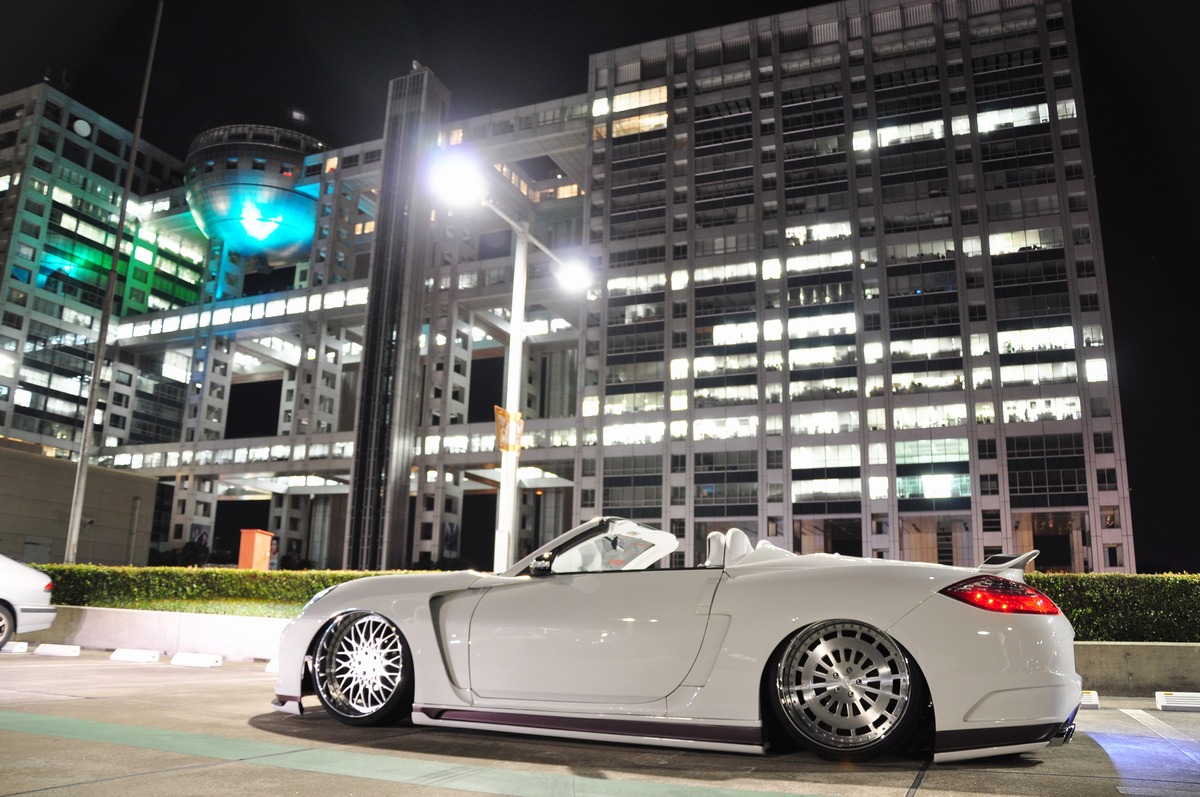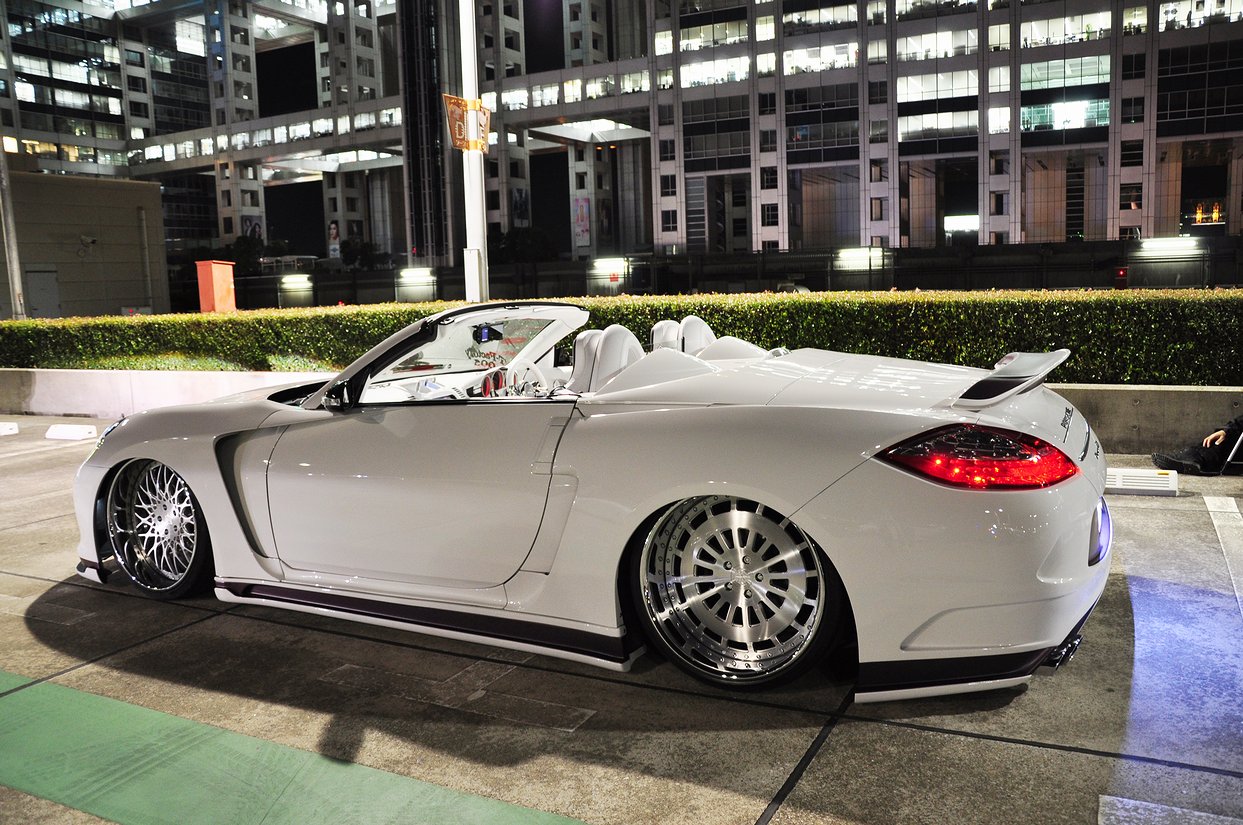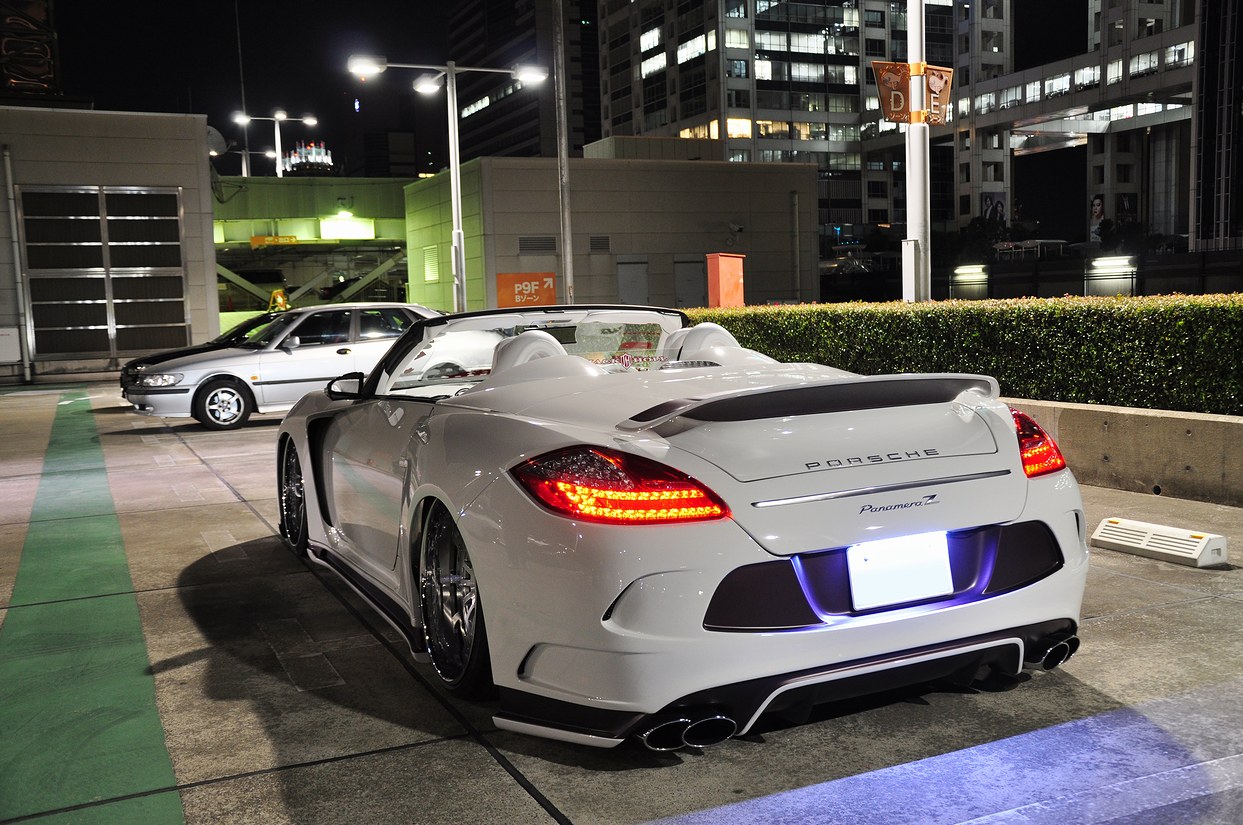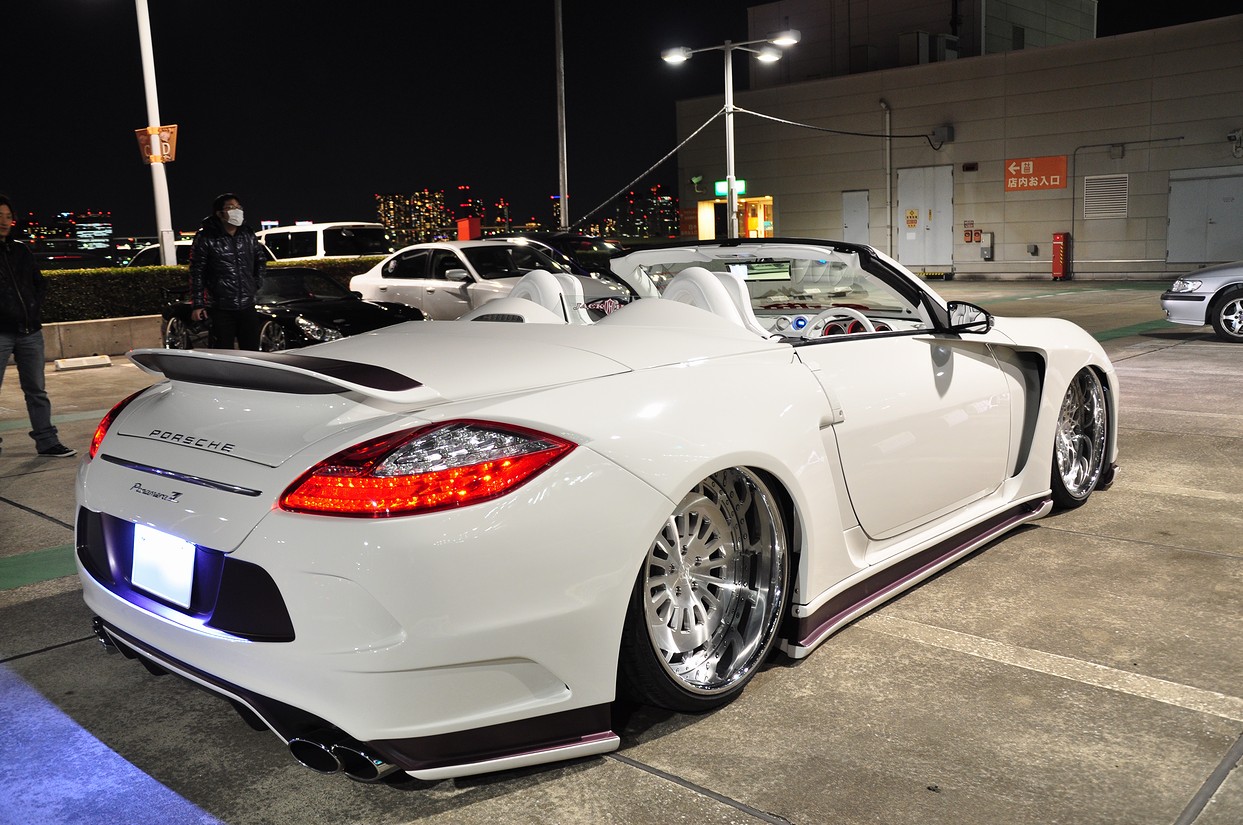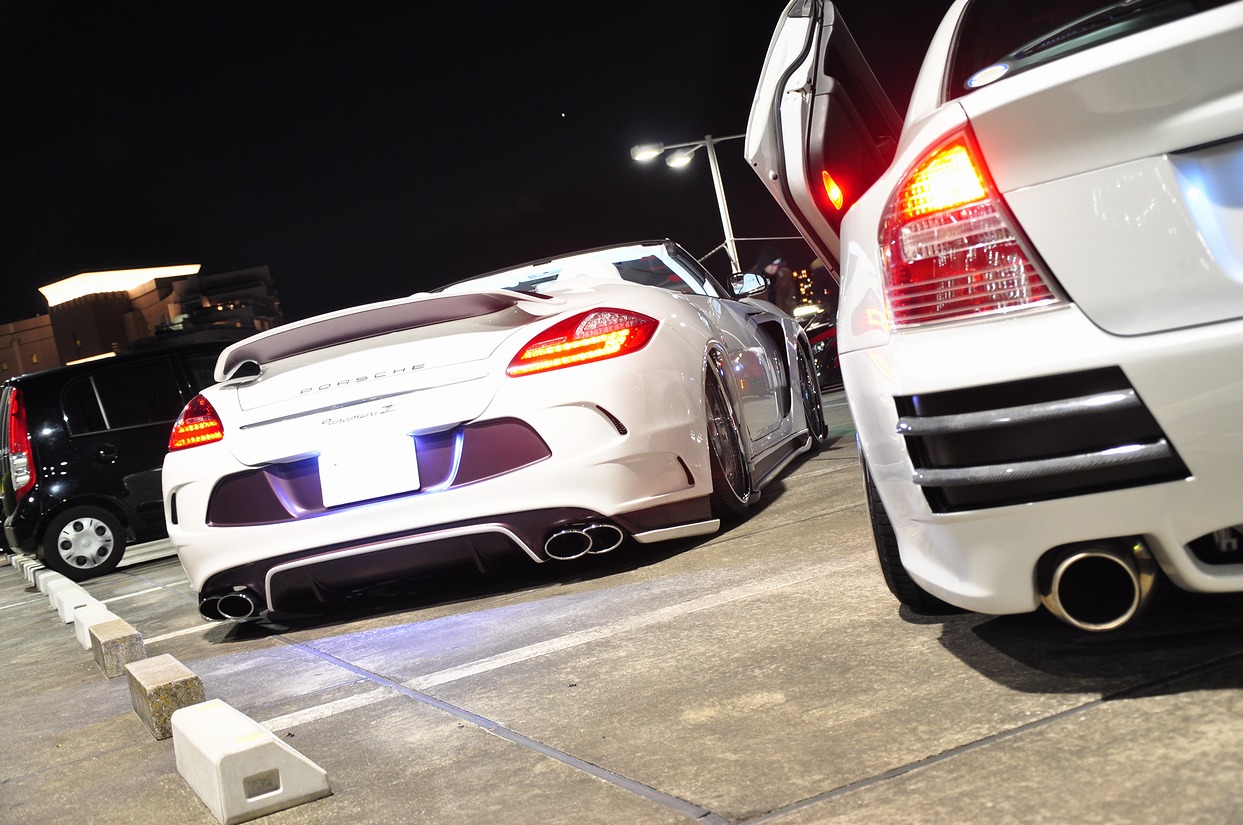 Here are great shots next to the real Porsche Panamera by Fairy Design.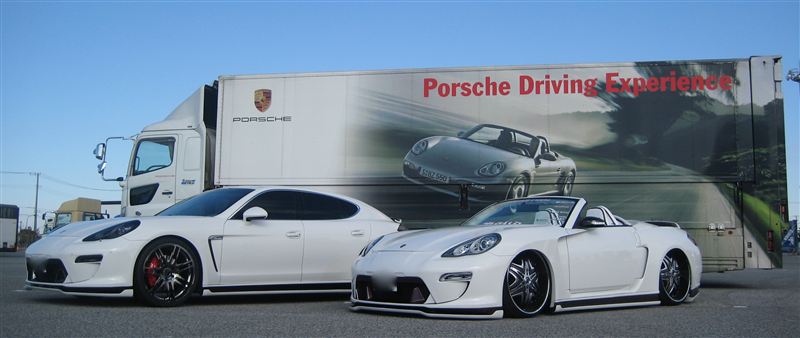 From this angle, the Fairy Design Porsche Panamera dwarfs the Z33-based Panamera Z.
Like it or not, the guys over at Body Shop Kikuta executed integrating some of the Porsche parts in to the Z33.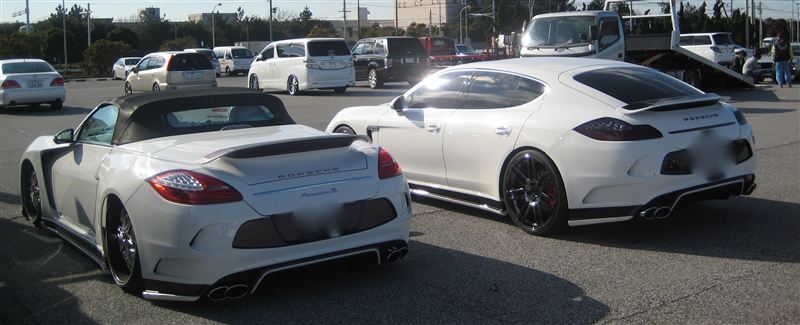 This conversion is not for the faint of heart or thin on the pockets as the Fairy Design body kit alone cost $40,000 according to a friend who was interested in buying one for his Panamera.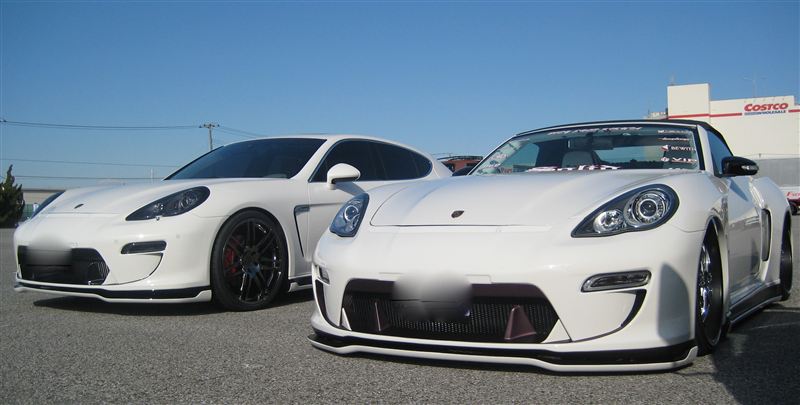 Beyond just the cost of the Fairy Design aero parts, this conversion also required genuine Porsche parts which we all know are just insanely expensive.
This car was not build for practical purposes. The cost to do this type of work is serious and will never make practical sense especially when you consider that you can buy a decent sports car with the total cost of the build. But it was done because of the owner's vision for this car. It is his canvas and he built it, with my best guess, to attract as much attention at events and win car shows. Although from what I read, he didn't win any award at the 2011 TAS, he sure did get a lot of traffic and media press. So props for the job well done.
As always, more work (and money) will continue to be poured into this car with even more body modifications. It will be hitting the show circuits with the Osaka Auto Messe coming up next month.
photo source: Minkara
Related Images: