RWB USA
1 February 2011
4 Comments
RAUH-Welt Begriff aka RWB has now officially launched their RWB – USA website.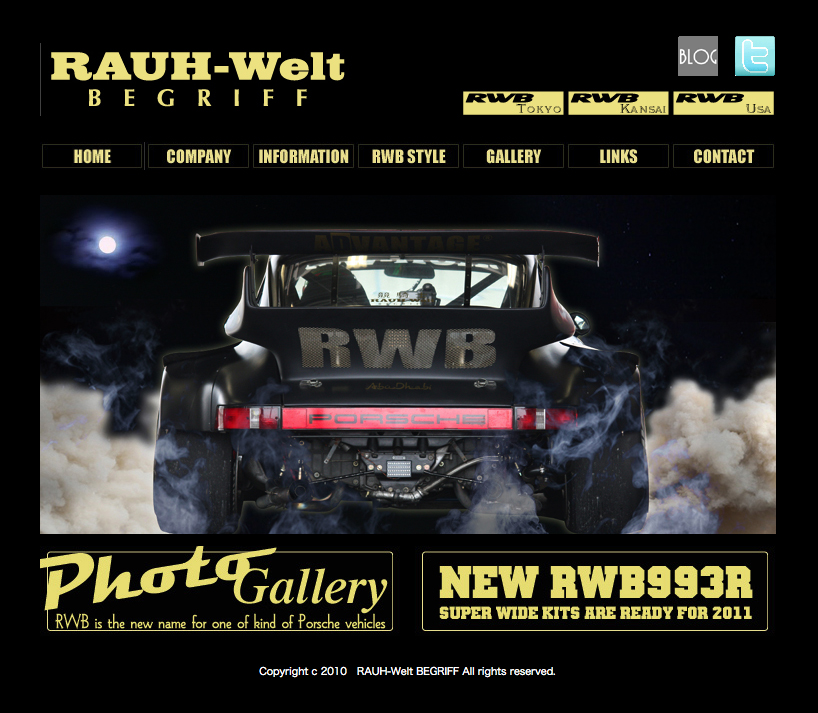 Quoted from their site:
RWB/RAUH-Welt BEGRIFF is Porsche tuner in Japan and use Porsche as an
base car for RWB style combing both Japanese and Euro tuning elements.
RAUH-Welt 911′s are common sights on both the street and the racing circuits.
We are started at small countryside body-shop in Chiba-ken.
We create only one RWB for the each customers.
The site contains information on the different RWB widebody kits for the Porsche 911 models for those of us who have dreamed of building our own RWB style 911. Here are a quick run down of the cost.
Porsche 930 widebody kit $14,000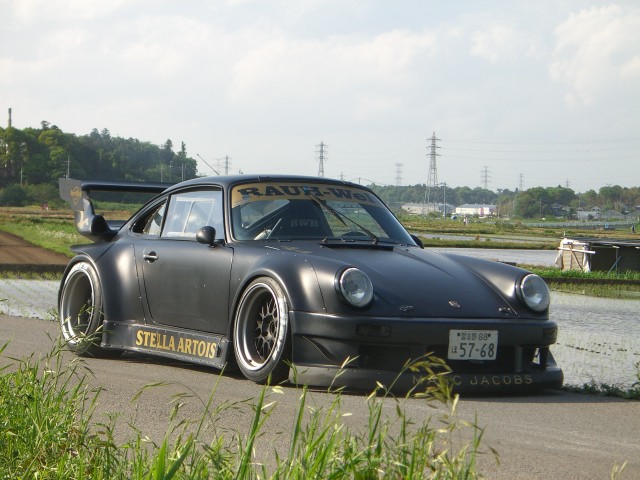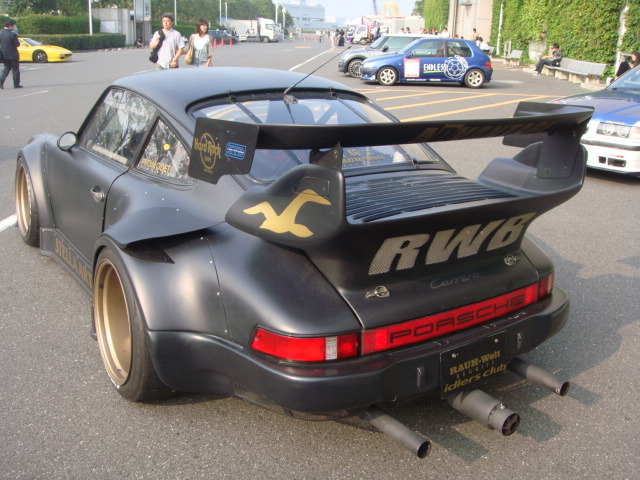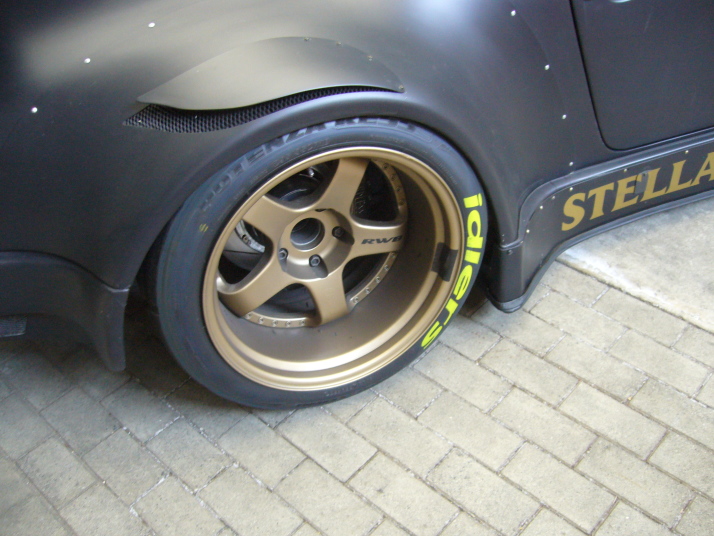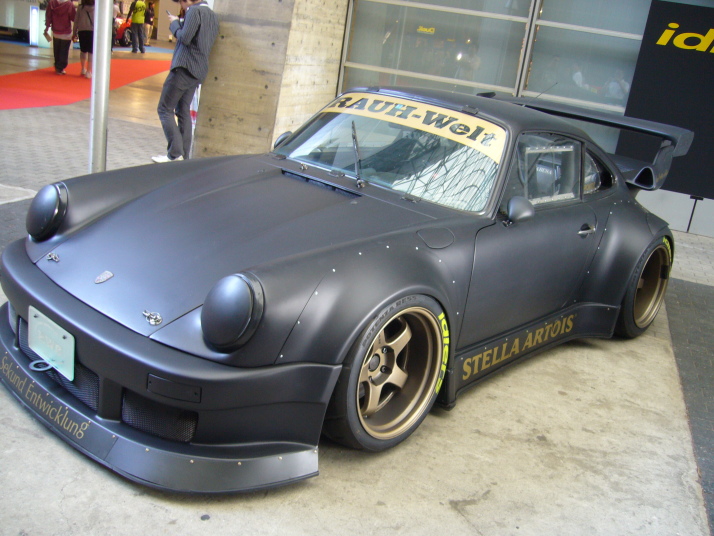 Porsche 964 widebody kit $14,000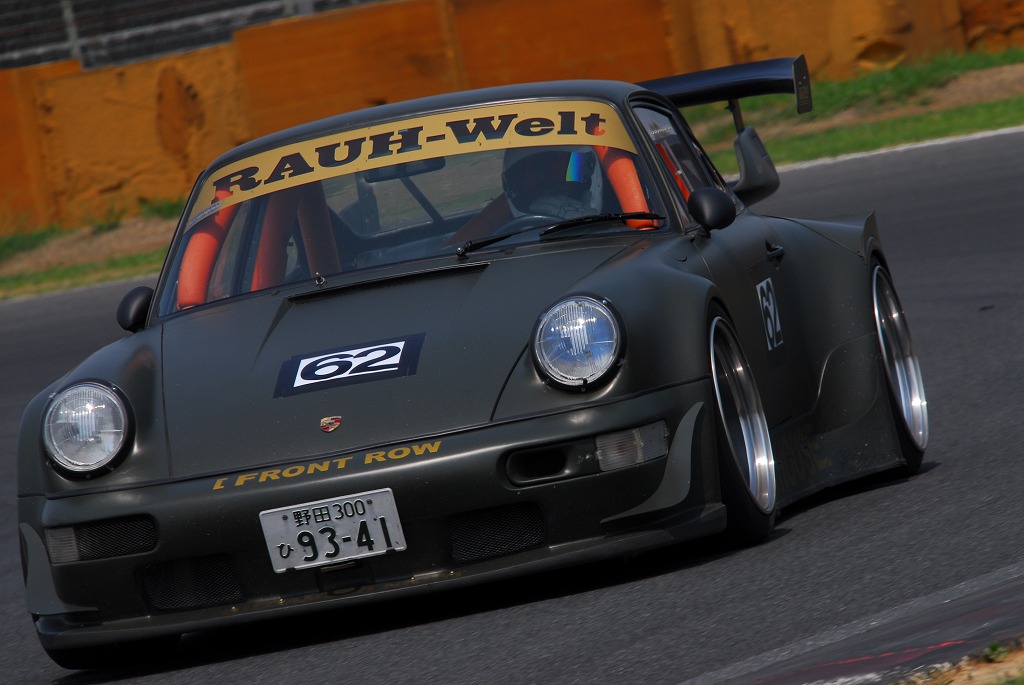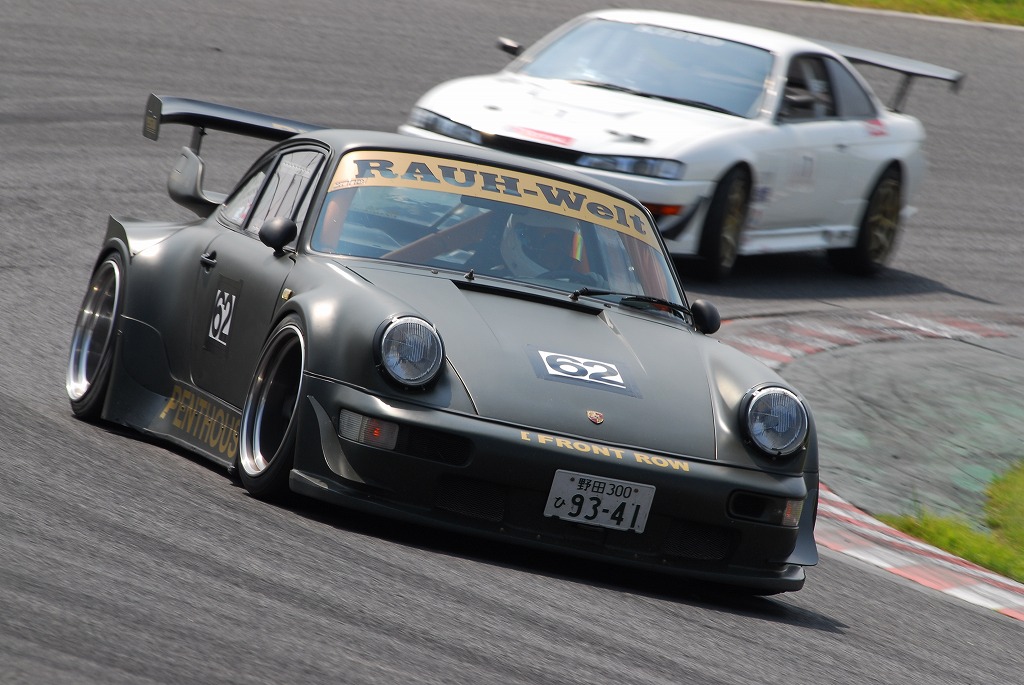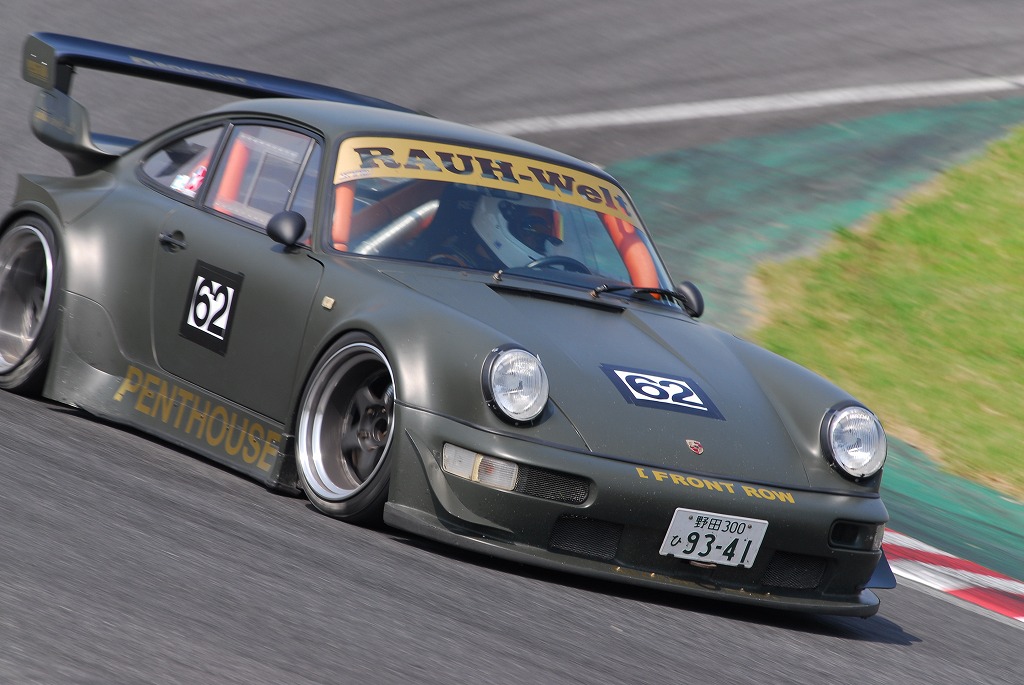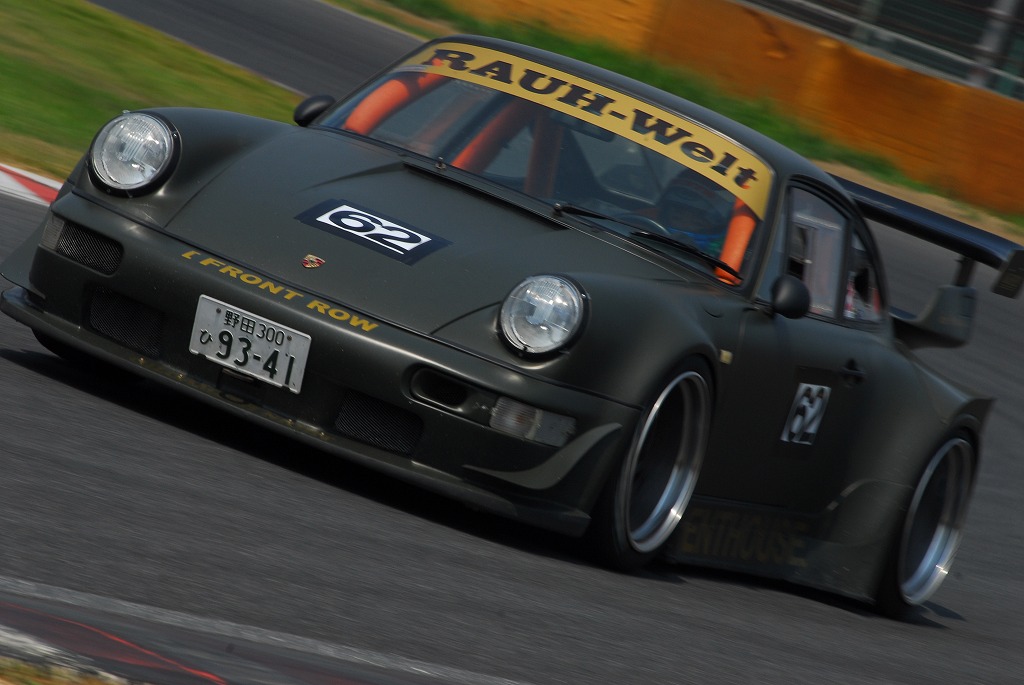 Porsche 993R widebody kit $20,000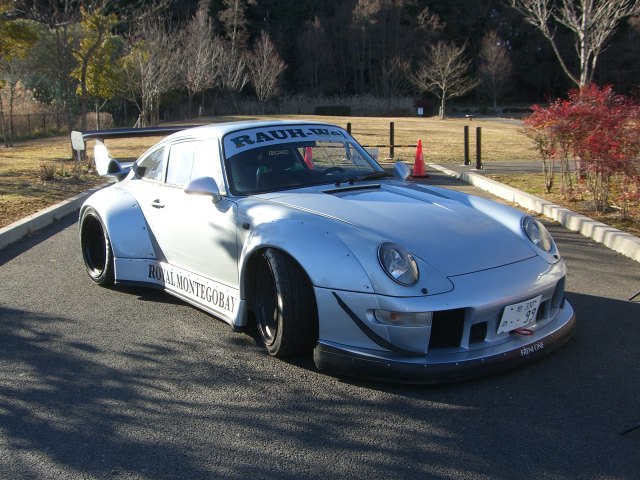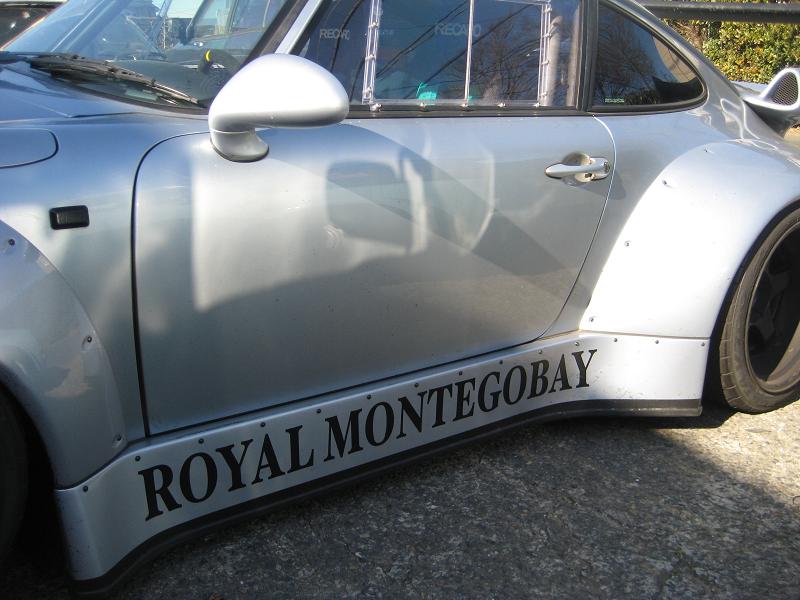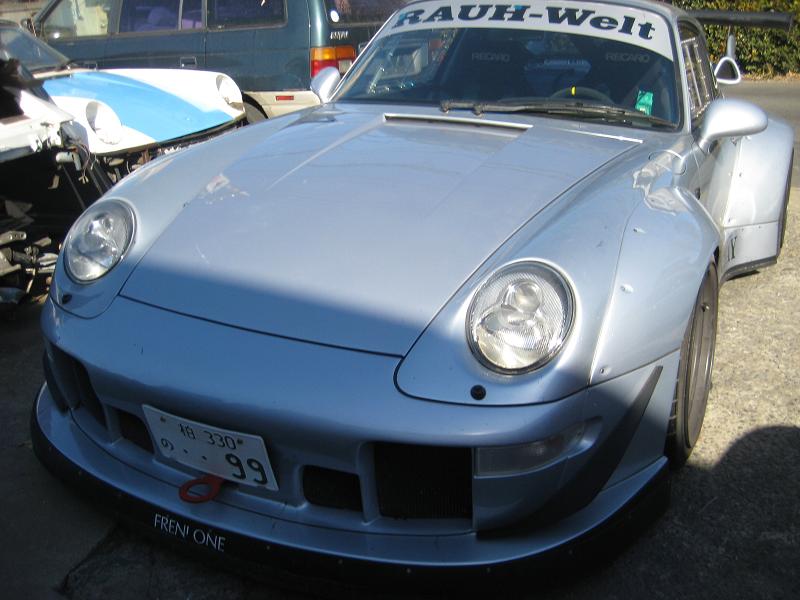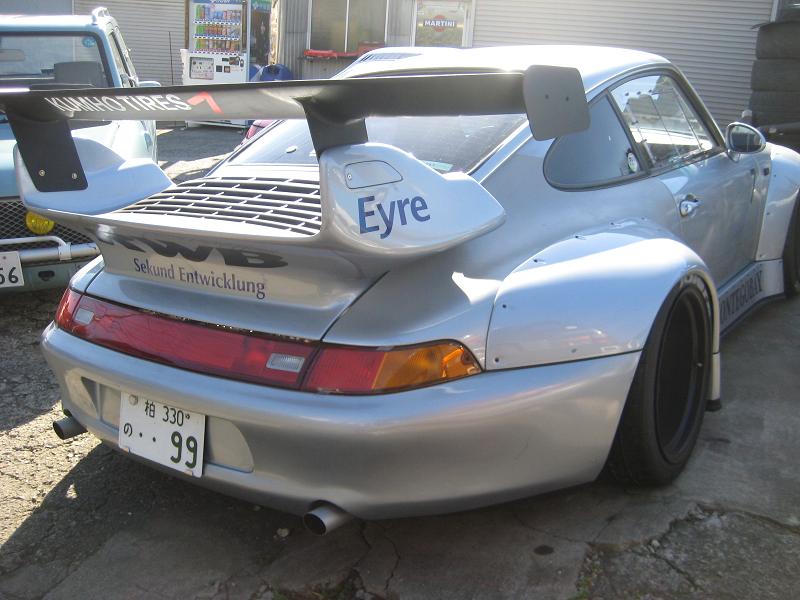 WIDE BODY KITS
★ Front bumper
★ Rear Bumper
★ Side Rockers Pair
★ Front Wide Fenders Pair
★ Rear Wide Fenders Pair
★ Other small parts
★ Body work with Mr NAKAI

WHEEL
★ SSR Front 10.5J×2
★ SSR Rear 12J×2
★ Wheel Adapter (Rear only)
(Tire Size 265/35/18 and 295/35/18)

OPTION
RWB SUSPENTION PACKAGES (Front and Rear) US$5,500
(We use Aragosta Suspention System)
RWB GT-2 TURBO TYPE WING and BANANA WING US$3,100
(Big RWB Letter wing)

SPECIAL OPTION
SIDE BIG ROCKERS —HAKAMA— US$1,200
FENDER WING US$800
CANARD US$350
REFLECTER US$600
For more info, goto RWB USA website
Related Images: