RISI Competizione 458 GTC
Round 1 of the American Le Mans Series (ALMS) will start this Saturday March 19th in the 12 hours of Sebring. Five days ago, RISI Competizione transporters have left their raceshop in Houston bound for Sebring with the 458 GT on board.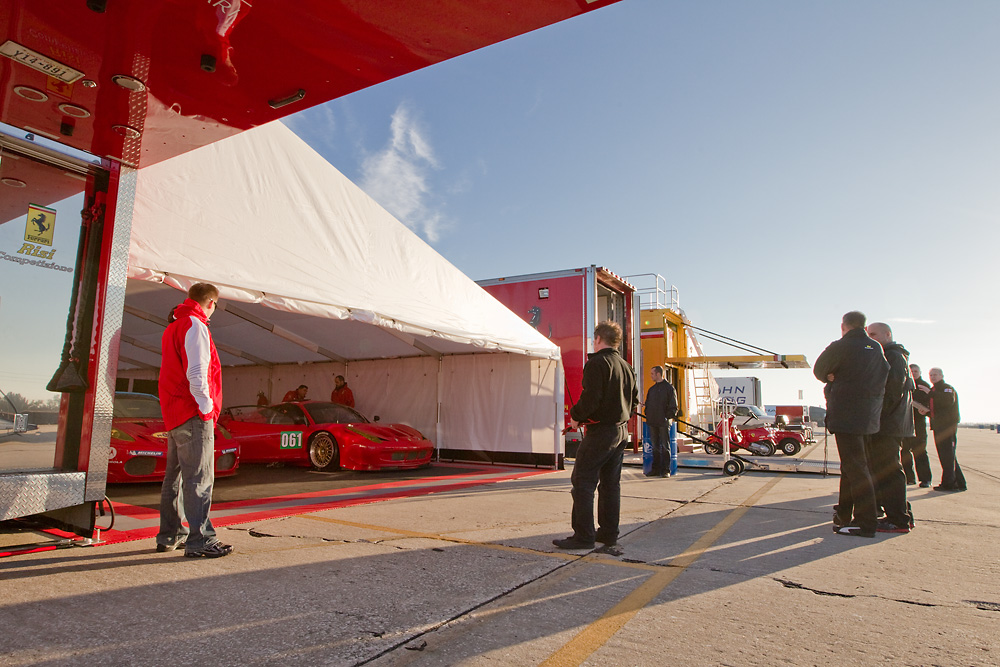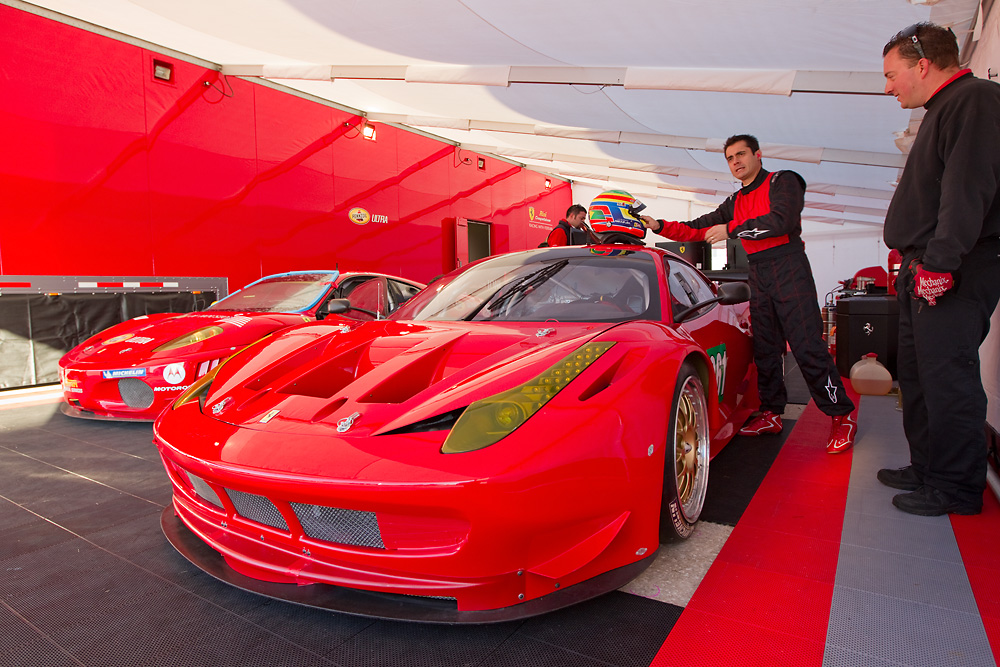 RISI with their traditional Rosso Red 458 GT will be one of four 458 GT competing at the race event. Here are some photos from their Winter test days.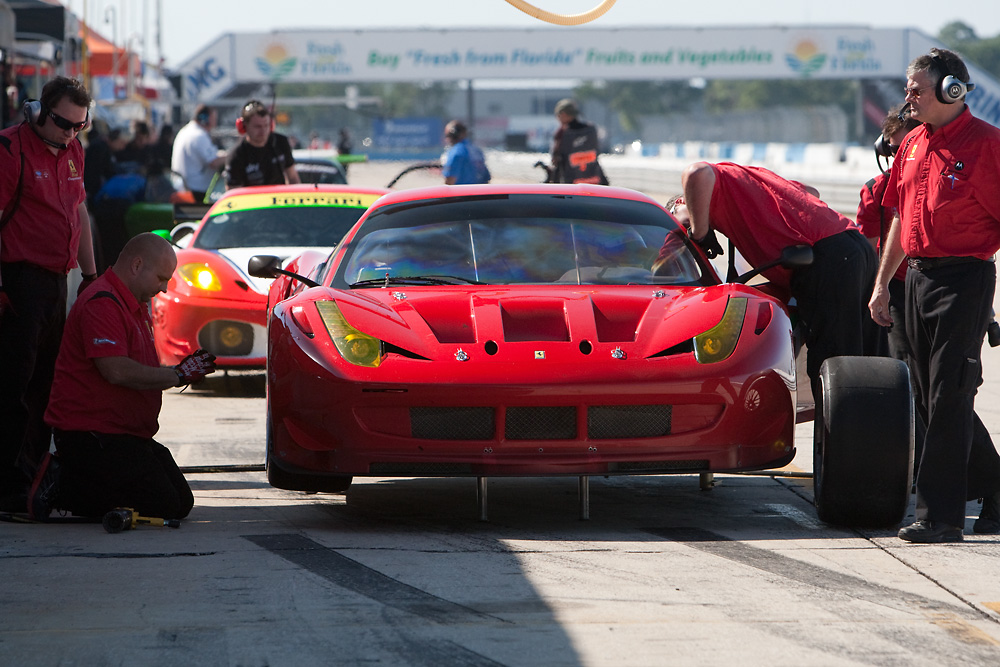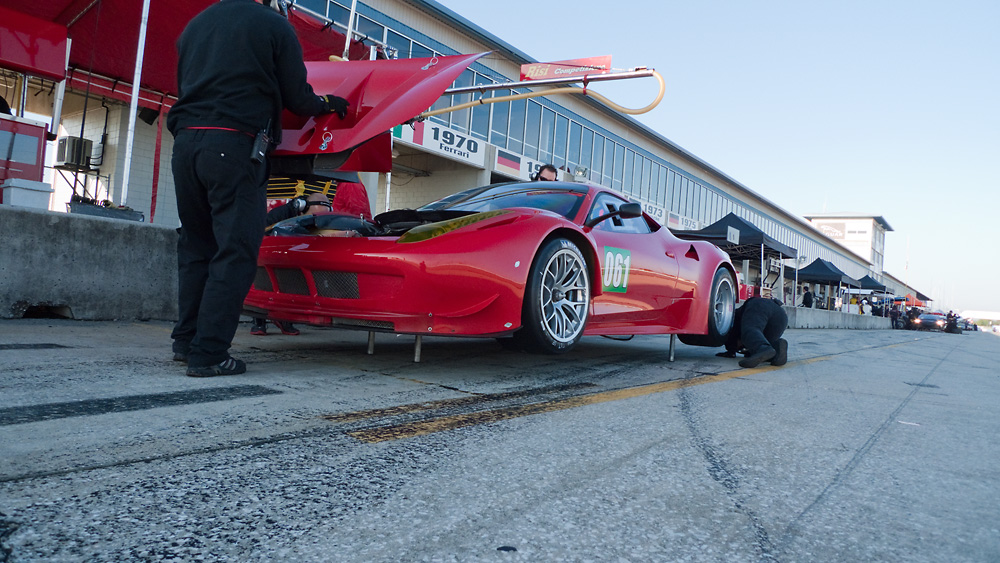 A lot of data collecting during the test days to properly set up the car for the big event. Here's Richard Taylor taking disc brake temps.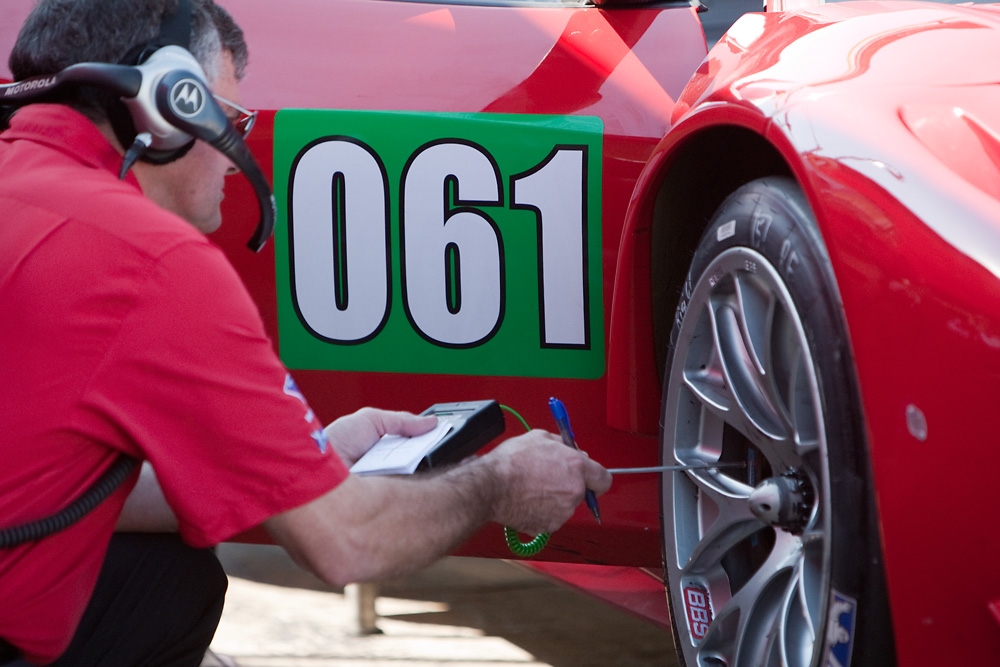 And here he is again working on the suspension.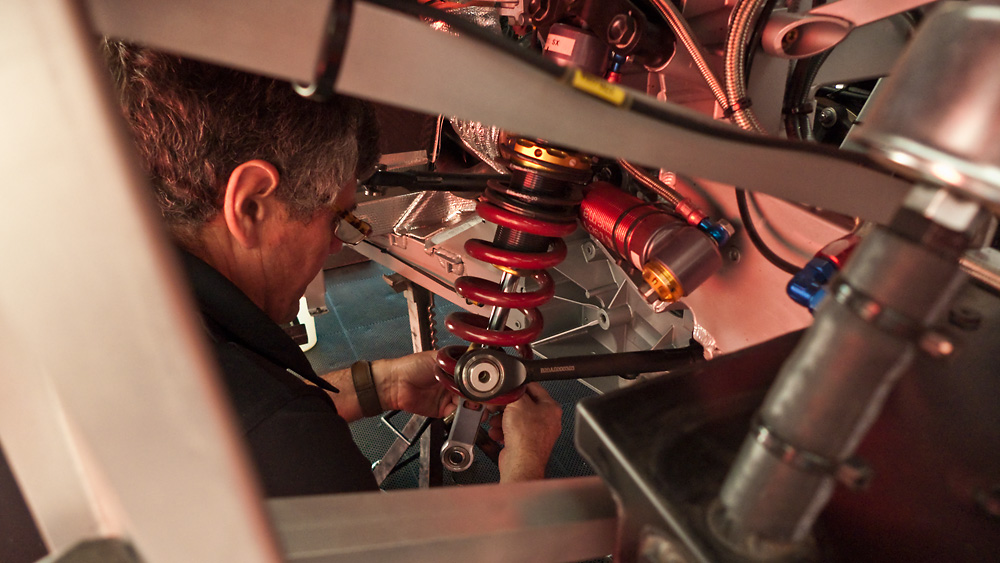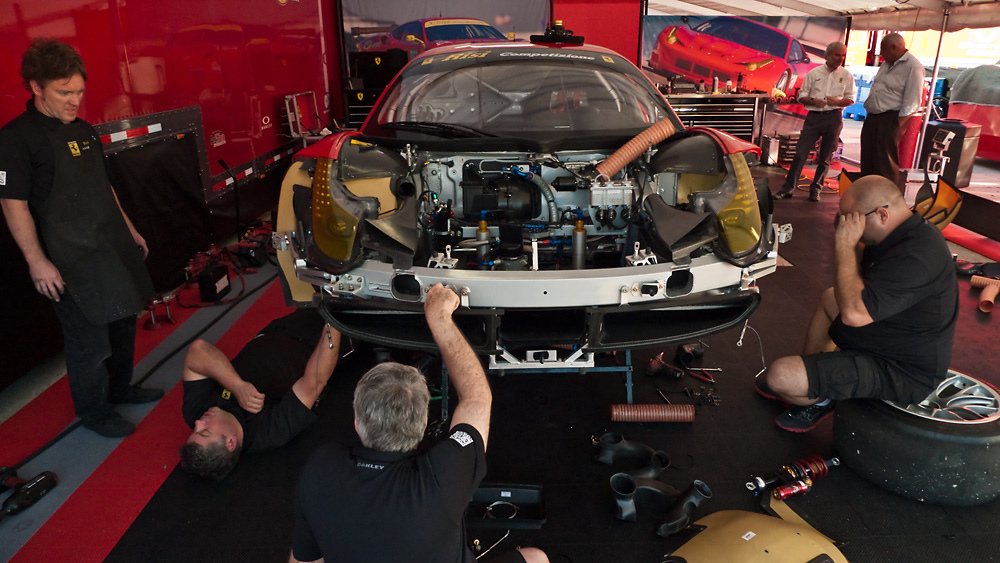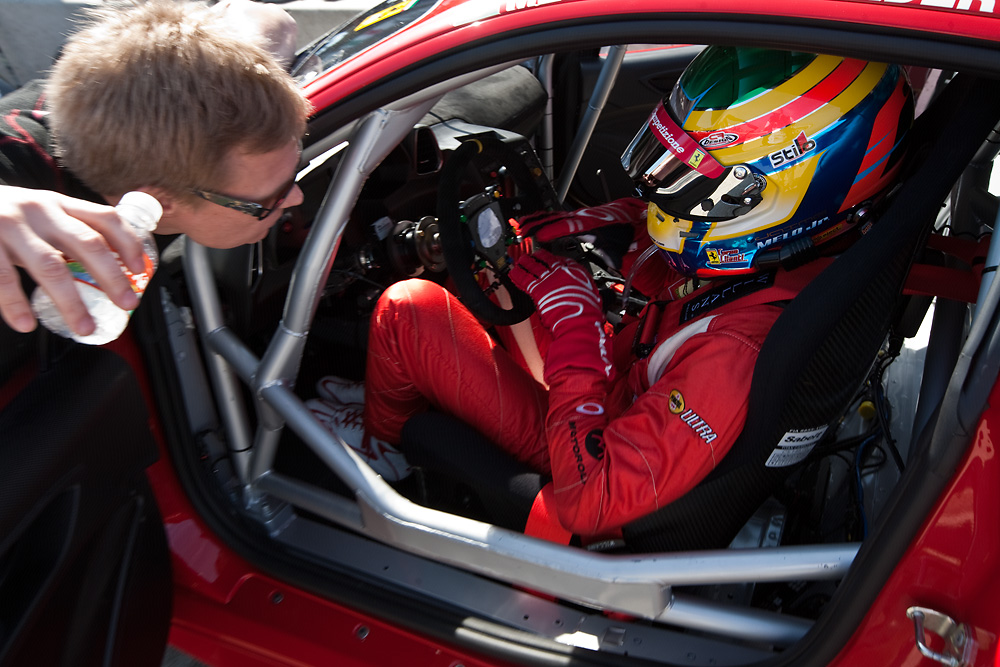 Shown below are shots of the carbon fiber front bumper in an unpainted form.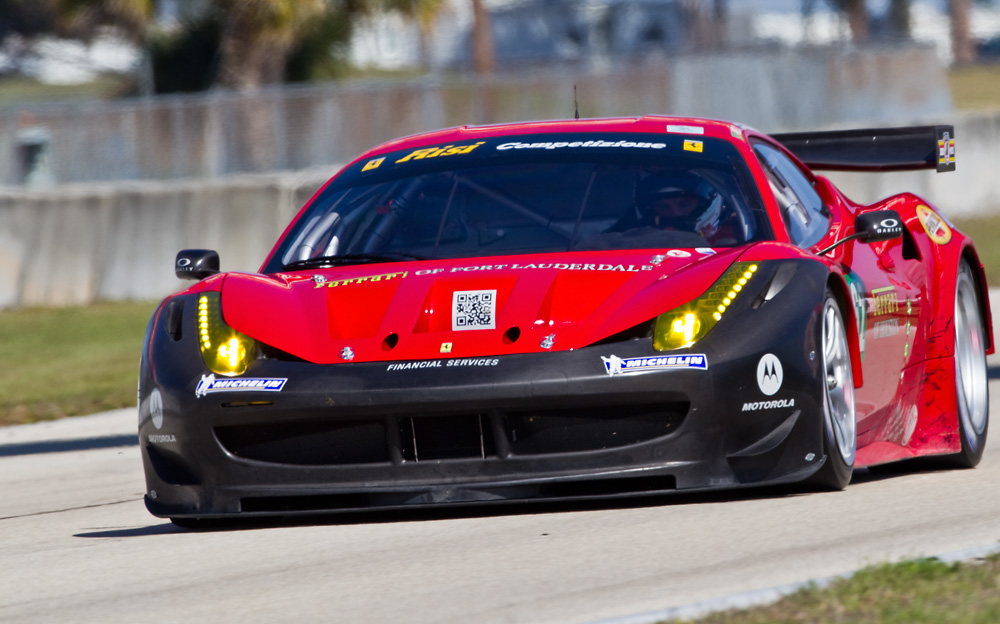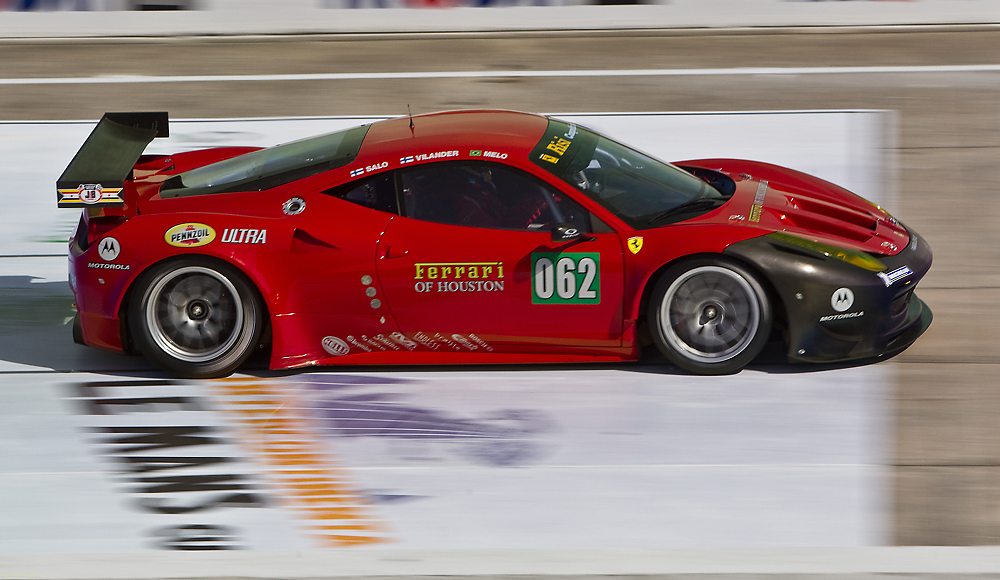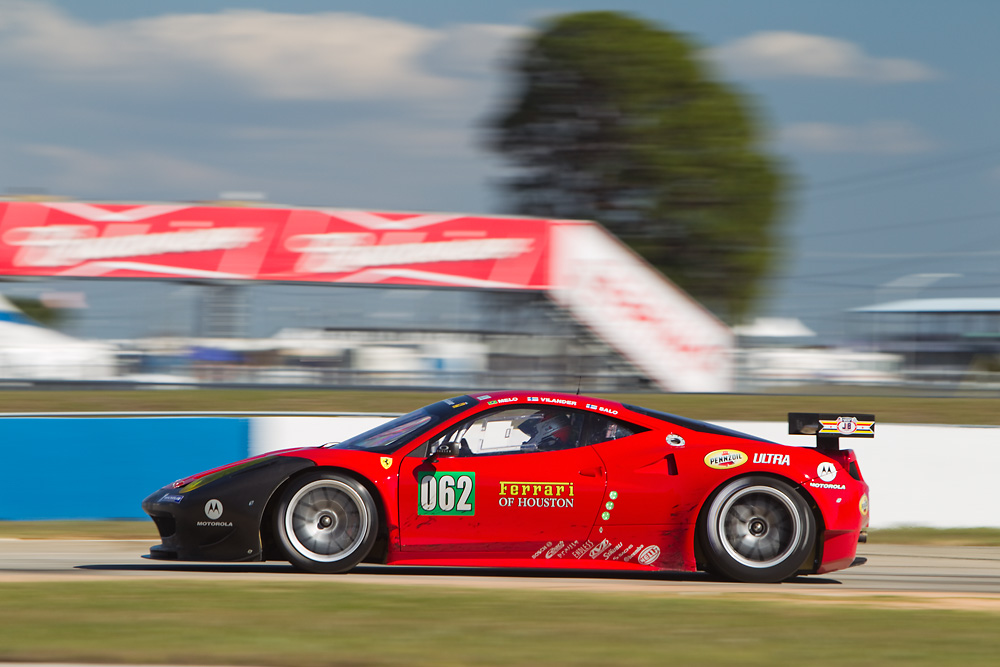 The No. 062 Risi entry will be driven by long-time Ferrari drivers, Jaime Melo and Toni Vilander, joined for endurance events by Mika Salo.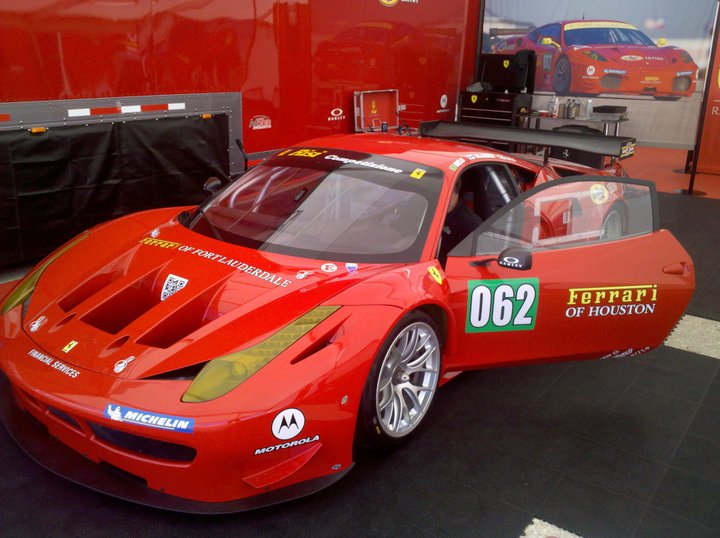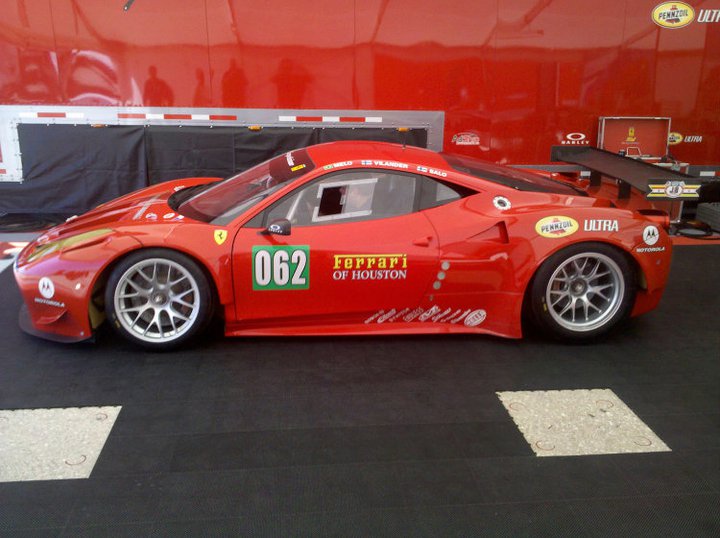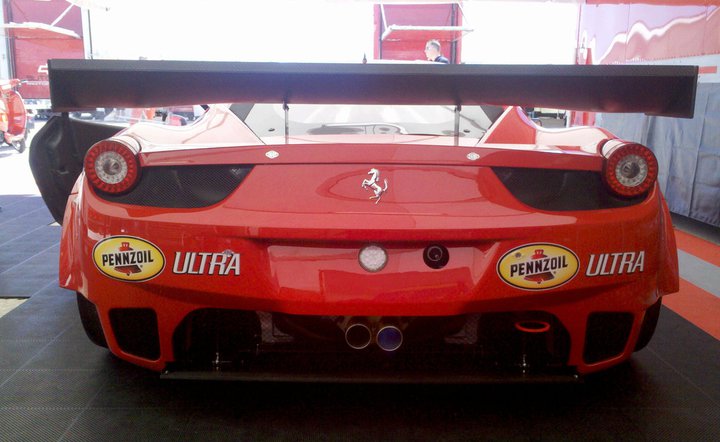 Here's a quote from Risi Competizione's Founder and Team Principal, Giuseppe Risi:
"This new car offers a great opportunity for us to show what, I believe, we do best at Risi Competizione," he says, "which is to technologically develop our cars to race and win GT events at the highest level of competition. I am confident that our total race car preparation will be better than our competitors, and that will allow us to concentrate our efforts on the areas of development and evolution that new race cars inevitably present."

Risi continues: "We will be concentrating on just one car this season, and will be making a run for the GT Championship. We are under no illusions that the 12 Hours of Sebring – traditionally a happy hunting ground for us – will be a severe test as the F458 is short on testing time and the track is punishing. It's going to be a true test for the car and for us, although racing is a challenge in itself at any level. I'm completely confident, however, that our guys are up to it."
To keep up with them, goto RISI Competizione.
Green flag drops in less than 3 days. This is gonna be fun!