FR-S Soapbox – UPDATED
Some of you may know that the 3rd FT-86 concept car aka FR-S concept car that debuted at NYC came from the SoCal shop FIVE AXIS. Here's a cool video of it.

SourceInterlink got the scoop on their latest project.Troy and the gang at FIVE Axis have been working non-stop finishing up another Scion FR-S Concept car. This model however is a little different and cuter.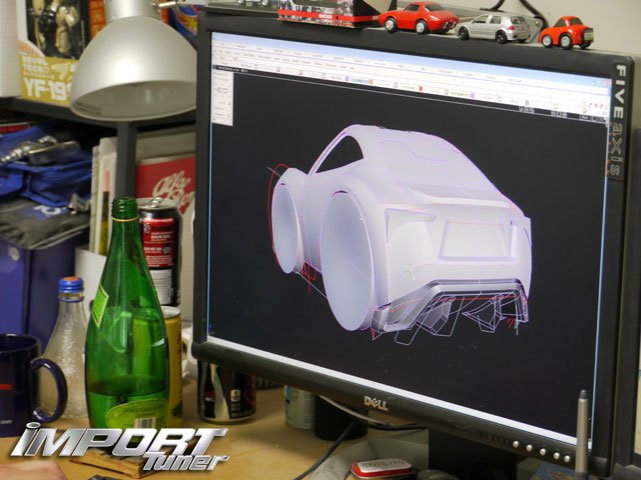 They will be participating in the Red Bull Soapbox race this weekend with their very own scaled down version of the FR-S concept.
Gary Castillo setting up the chassis and driver position.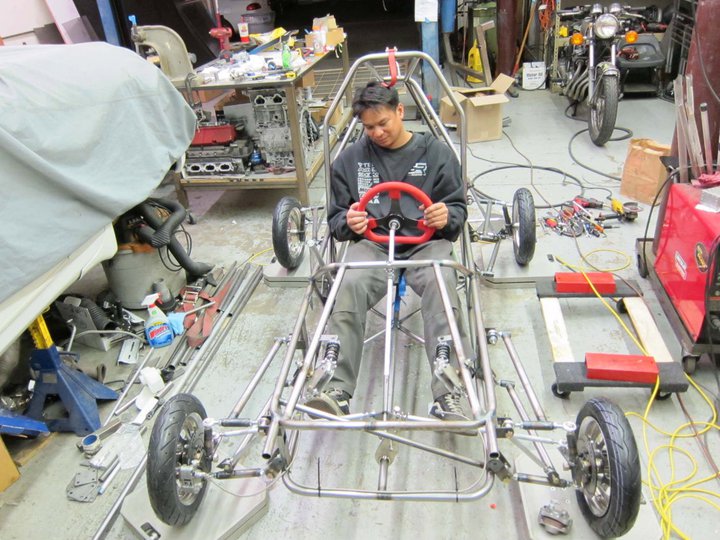 A lot of thought went into designing the frame especially with the suspension geometry.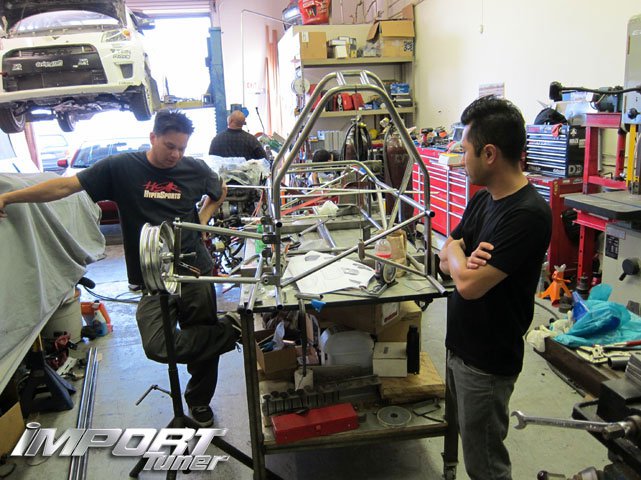 Here's current FormulaD's points leader Dai Yoshihara doing a test fit on the chassis with Gary.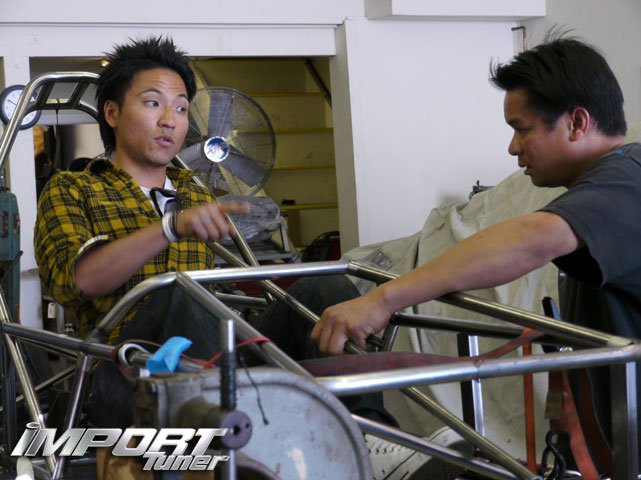 Since this is a downhill race, brake is crucial for safety. Check out their Willwood brake set up.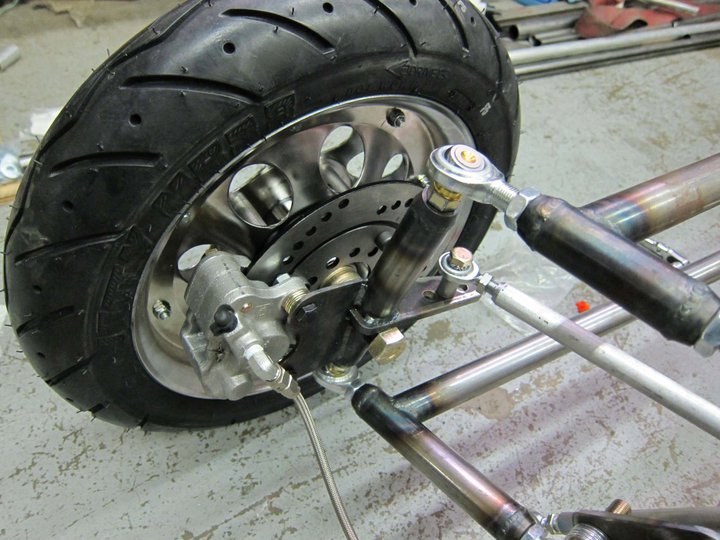 Check out the Soapbox FR-S shell straight out of the mold.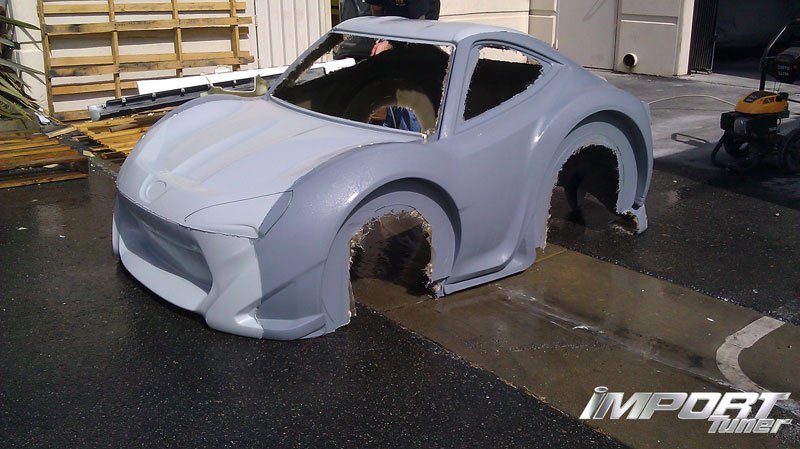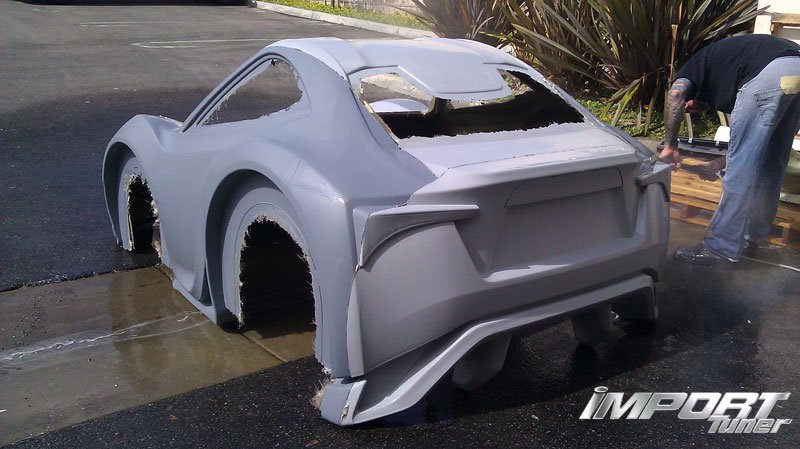 Time to get it painted..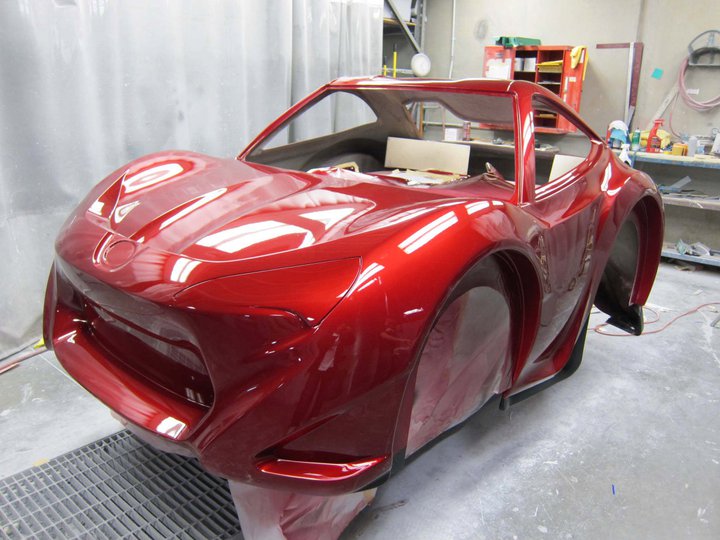 Same red hue as the concept car of course.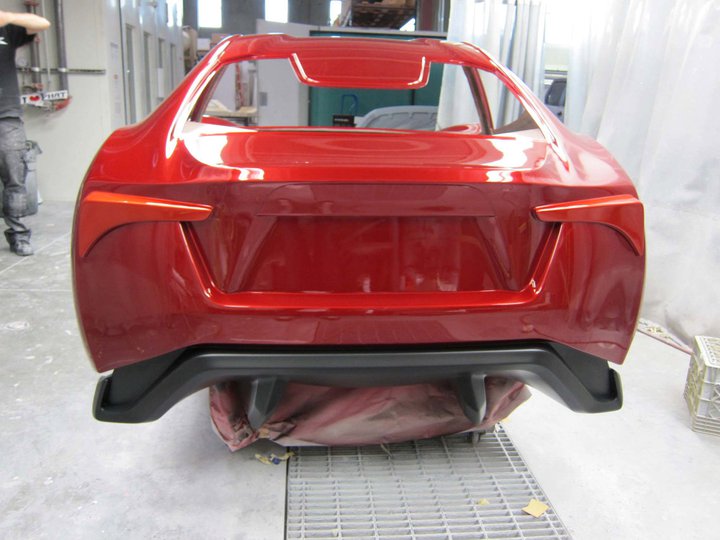 The man behind the FIVE AXIS operation, Troy Sumitomo laying down tape for that extra detail on the body.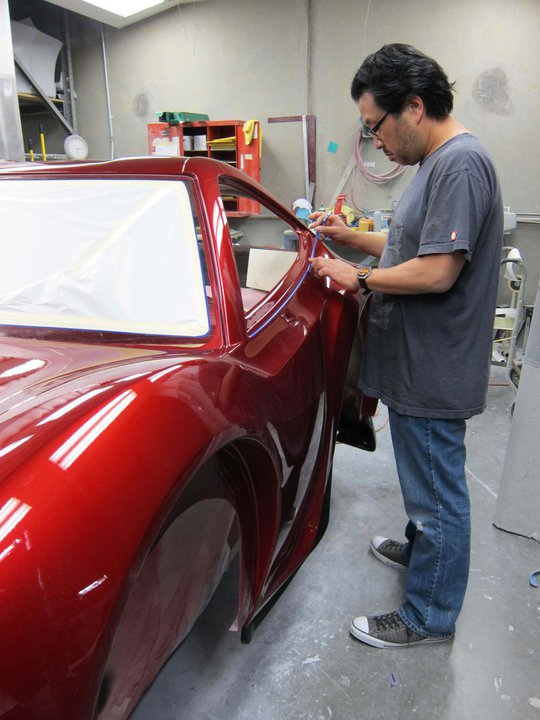 Shot of the chassis and the shell..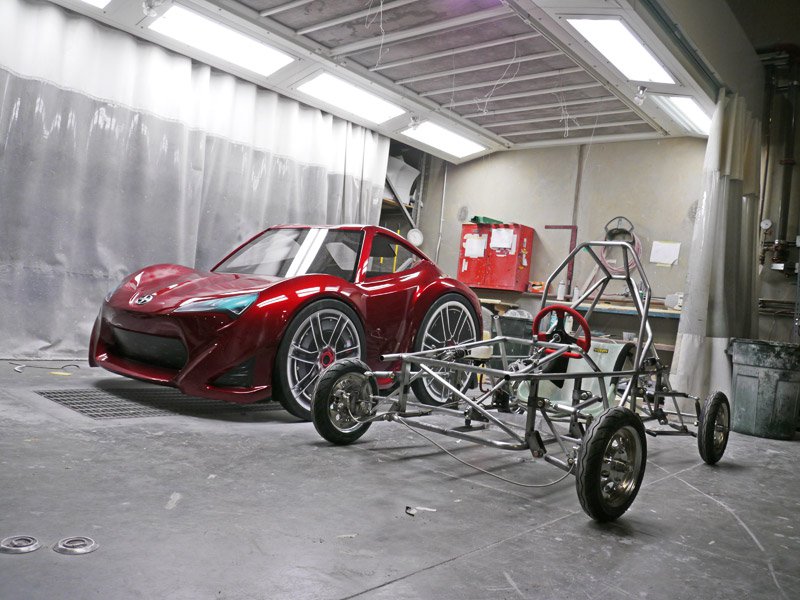 Fully assembled, all ready for the derby! So cool, looks like those Micro-cars I pchop.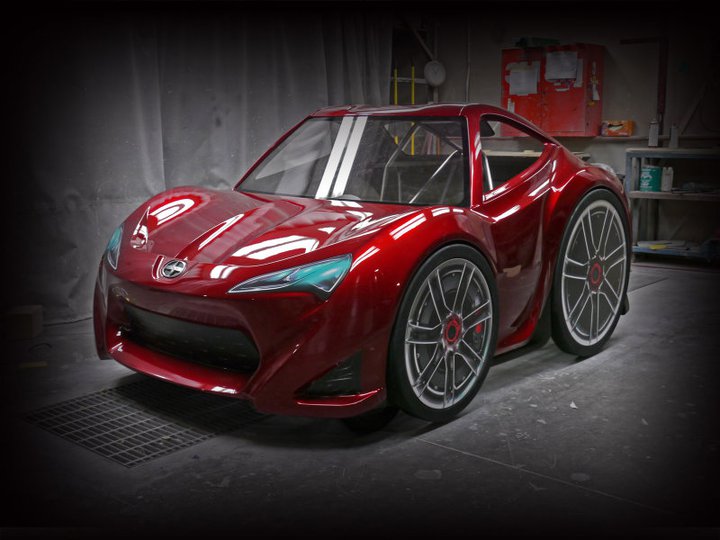 I've seen a few soapbox racecars before but this FR-S has to be one of, if not the best one ever built!!
UPDATE. More pics from Troy at FIVE AXIS.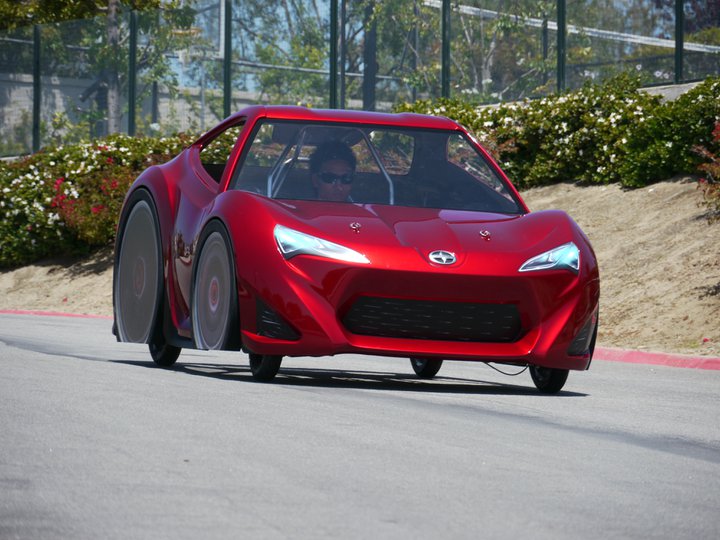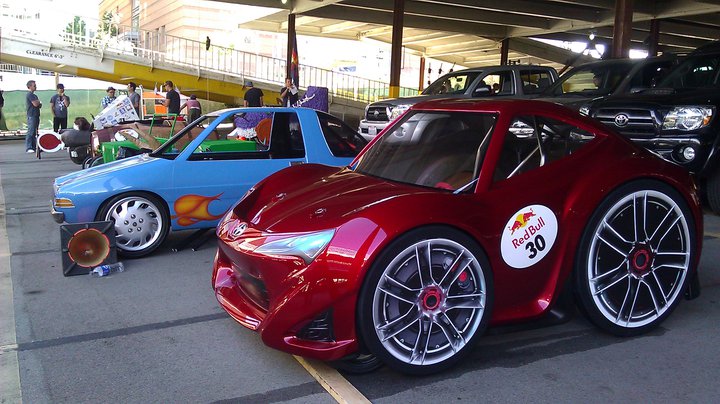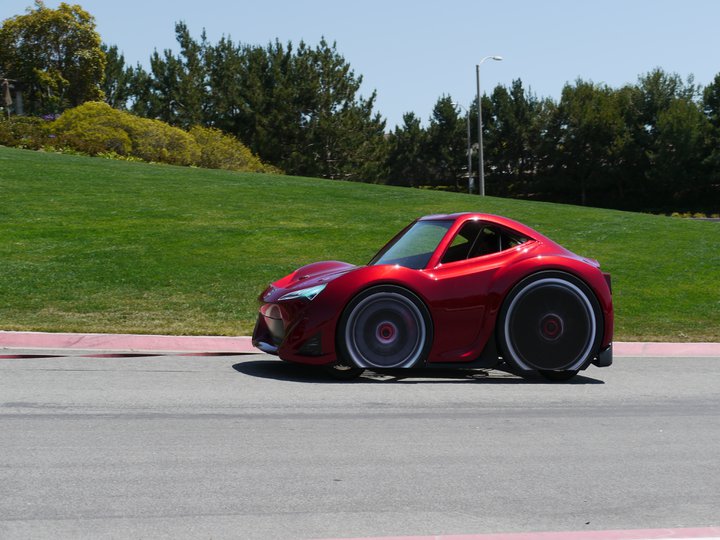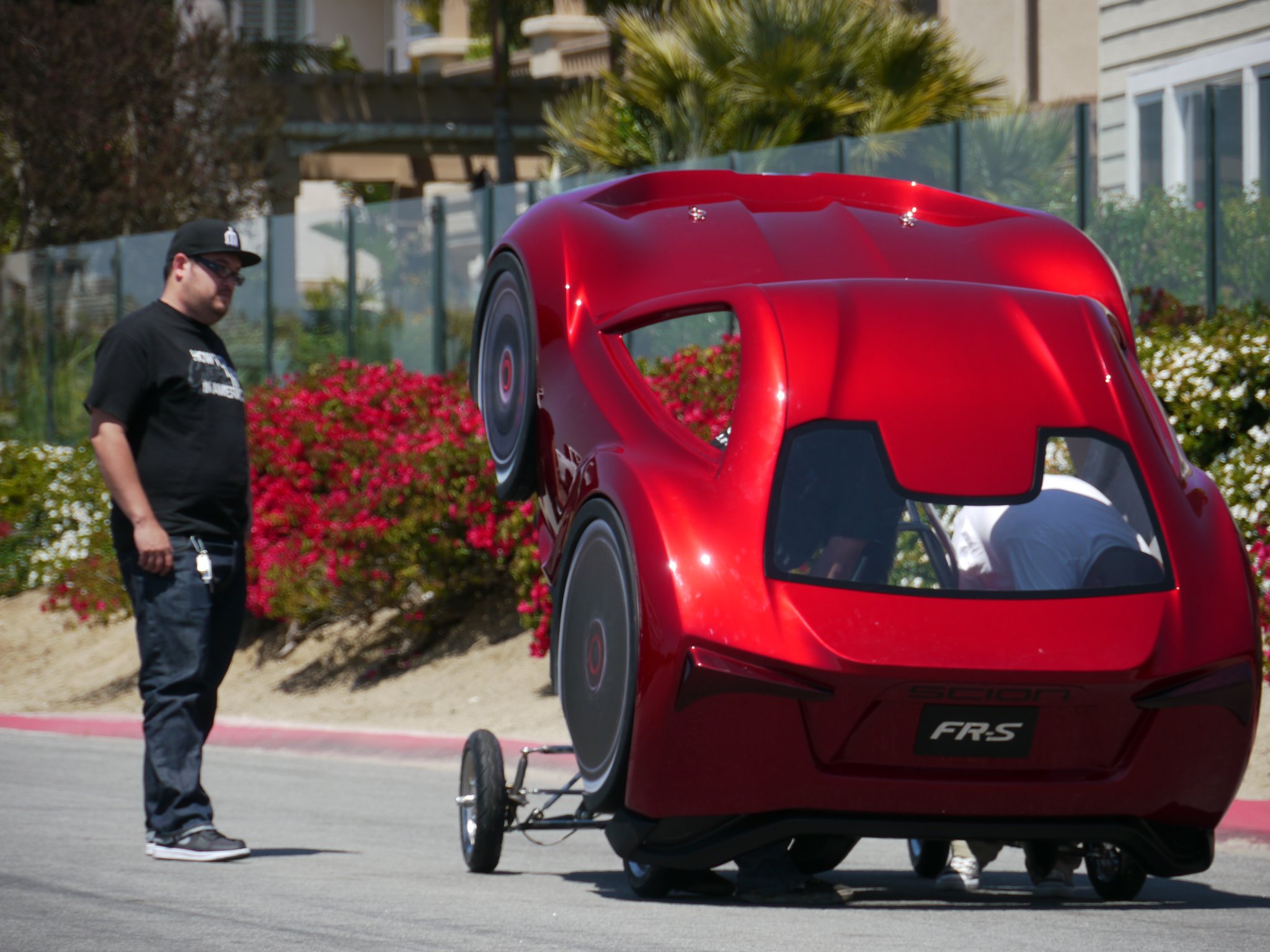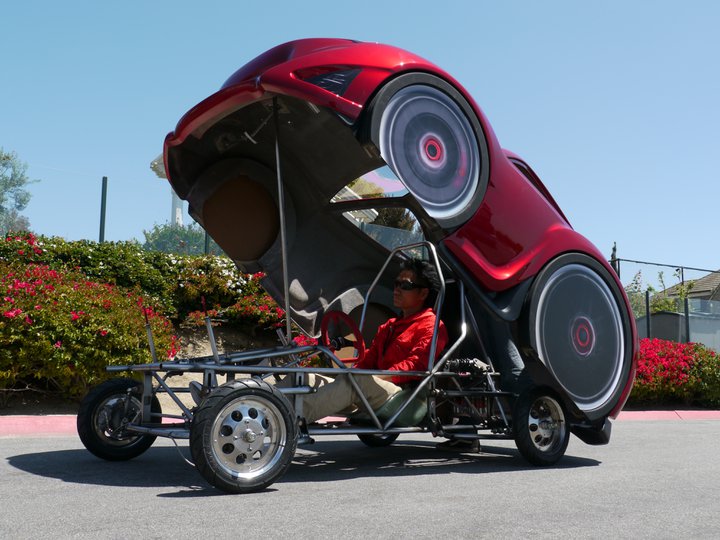 The first race of the RedBull Soapbox series is schedule for tomorrow in downtown LA. They will race down Grand Avenue maneuvering a tight turn onto 5th Street crossing the finish line right in front of Pershing Square. For more info on this, goto Red Bull Soapbox race.
Last but not least, vote for them!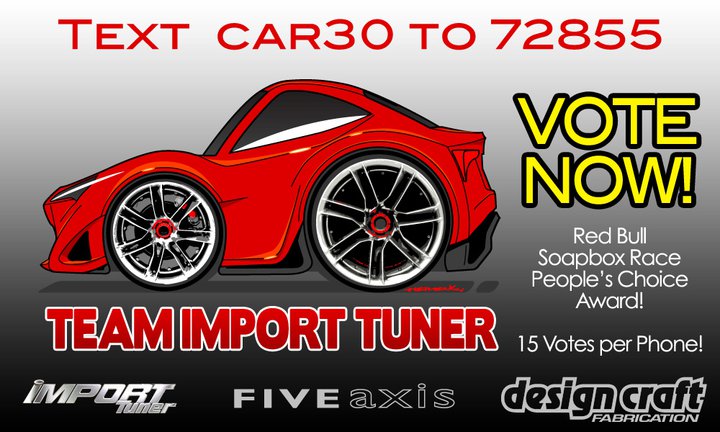 Best of luck to Troy and the gang!
photo source: SourceInterlink / ImpostTuner, FIVE AXIS