HatsuneMiku GoodSmile BMW FTW
I'm a little late posting this coz I wanted to wait until my friend Inomata-san from Studie AG sent me the press release of their victorious race in the 3rd round of Super GT.


Ever since GSR&Studie with TeamUKYO switched to the new BMW Z4 GT3 race car for the 2011 season, the HatsuneMiku GoodSmile BMW have been moving on up every round in the GT300 class.


In Round 1, they end up on 5th place and improved to 4th place in the 2nd round.


But couple of weeks ago in Sepang, they took the top podium spot in Round 3.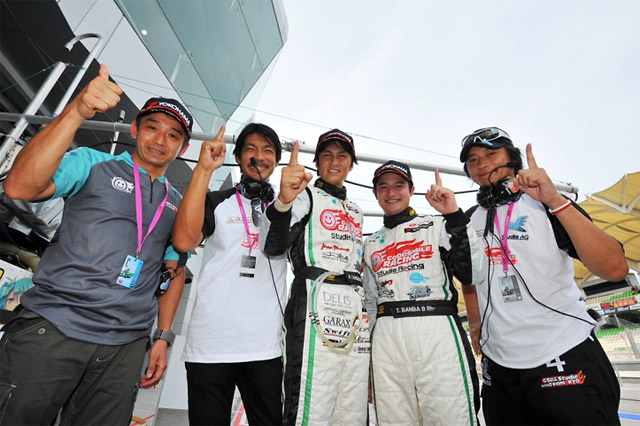 Here are some photos of the HatsuneMiku GoodSmile BMW Z4.

Photos from
carwatch
For the official press release from Studie AG, click the links below.
Round 1 race report
Round 2 race report
Round 3 race report
source: STUDIE AG