Leather suit
These days, "wrapping" a car is not that unusual any more. From the popular matte colors to high reflective films, all types of vehicles have been wrapped to achieve a whole new look and style. See WRAPTIVO for more info.
The materials used to wrap cars are typically from 3M. They are vinyl like films as well as dinoc which mimics a carbon fiber weave pattern. Well not everyone is a fan of carbon fiber and prefers other texture like LEATHER. Air Runner brought over a Toyota Vellfire van wrapped in red leather for SEMA 2009 and caught a lot of attention.
While that Toyota Vellfire van was wrapped in real leather, this BMW X6 from Russia had been wrapped in faux leather.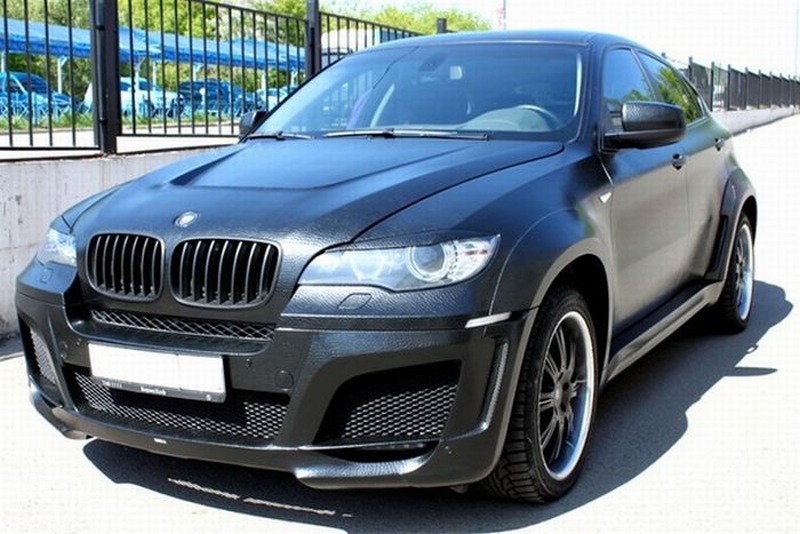 The full LUMMA Design widebody kit apparently wasn't enough to keep this X6 unique..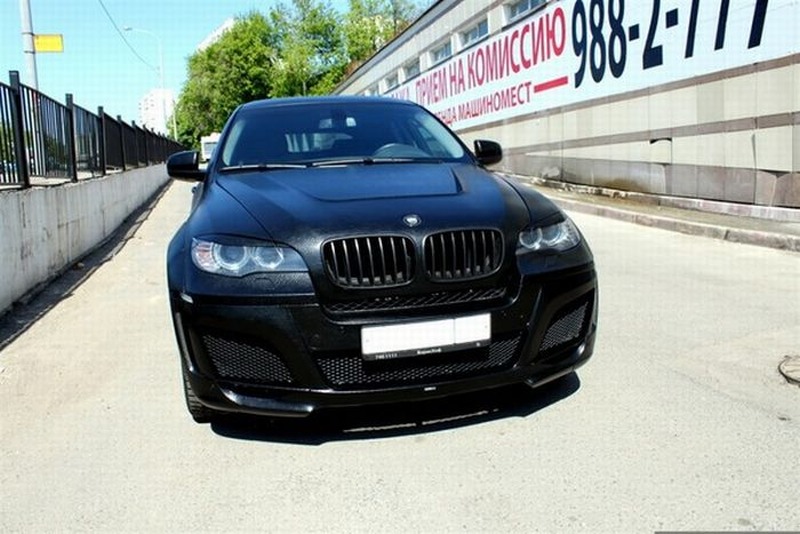 Close up shot shows the textured leather like qualities.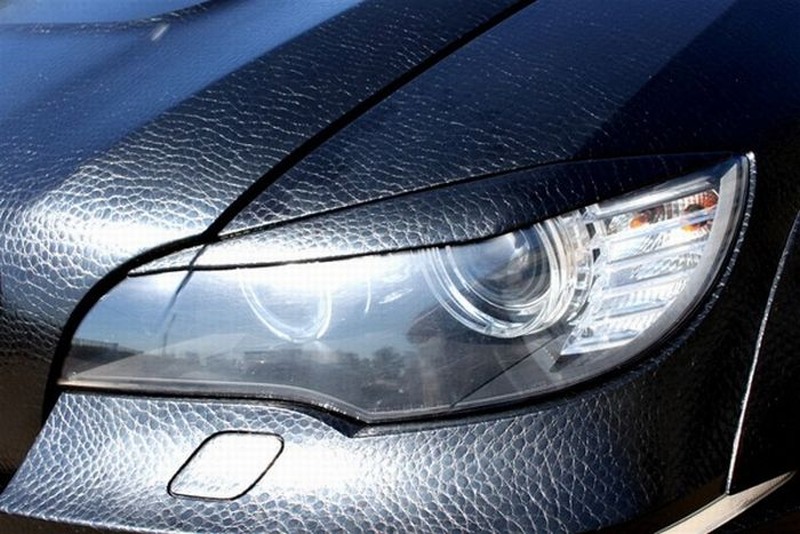 Tinted tail lights blended well with the matte leather finish of the body.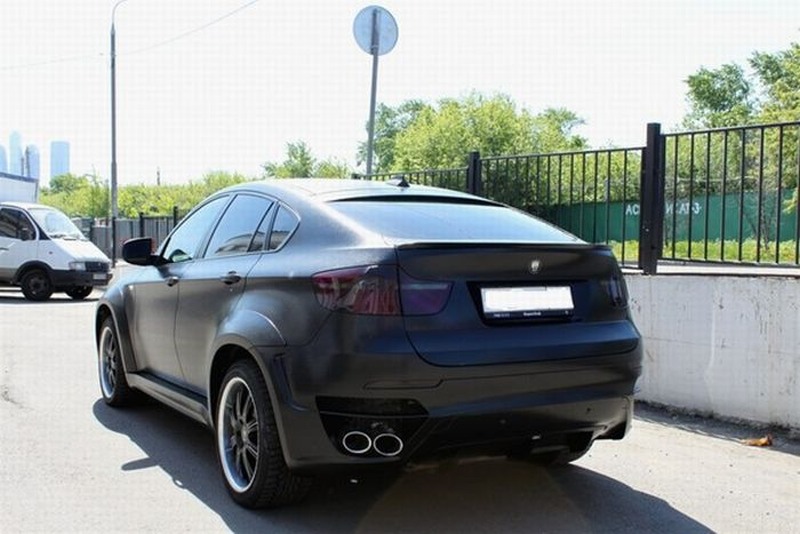 The wrapped job seems to be relatively done well or should I say "well done". pun intended.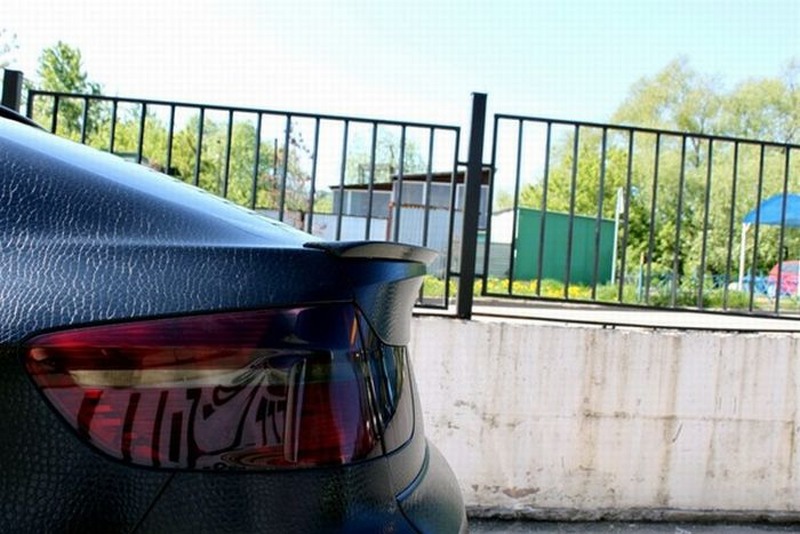 Every part of the exterior was wrapped even the exhaust surrounds.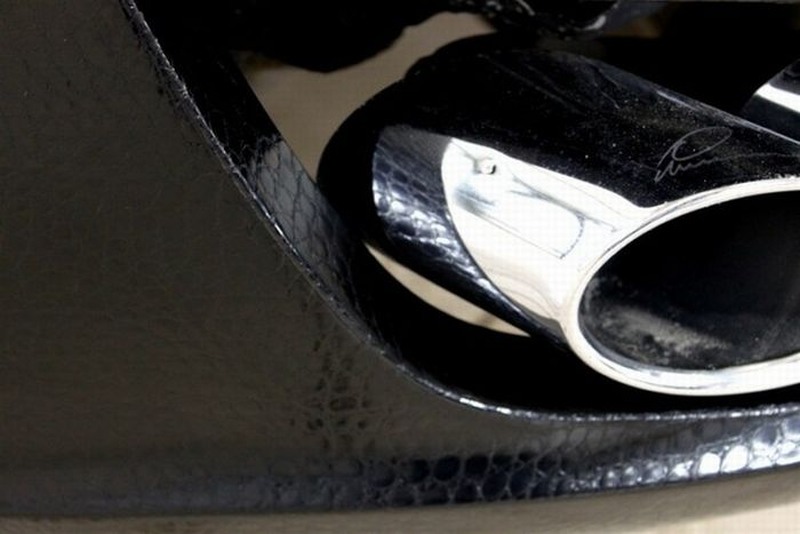 A bit of that leather pattern was used to wrap trims to continue the theme.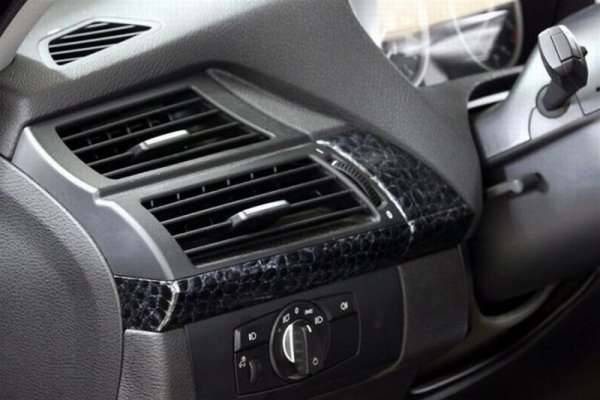 Like it or not, it def. different. Now I wonder who will be the first to wrap their car in full FUR! LOL
source: autoblog.nl