AMG C63 Black Series Track/Aero Package
Mercedes Benz released official photos of their C63 AMG Black Series this past weekend.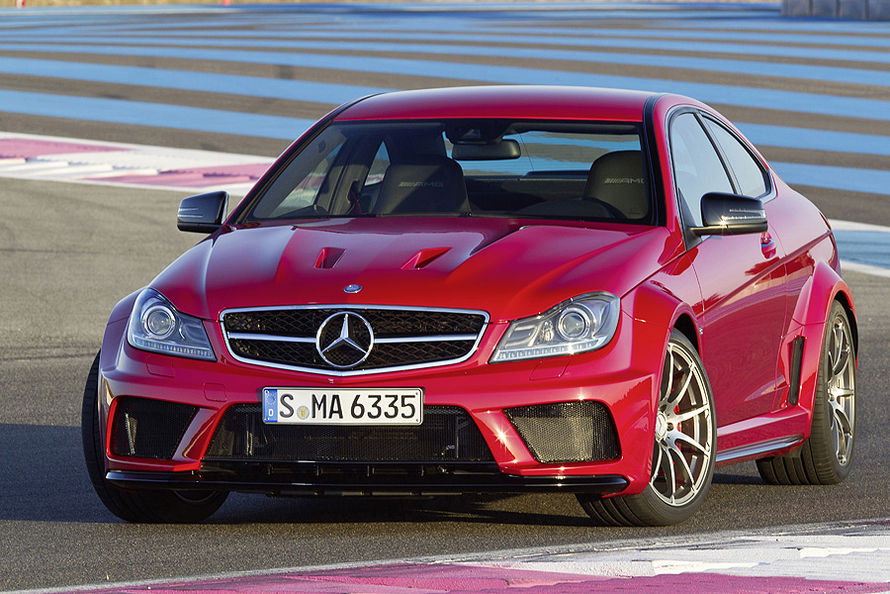 Typical of their Black Series, this C63 features a full widebody kit, new bumper which looks similar to the SL65 BS and a vented hood, rear flares and rear bumper.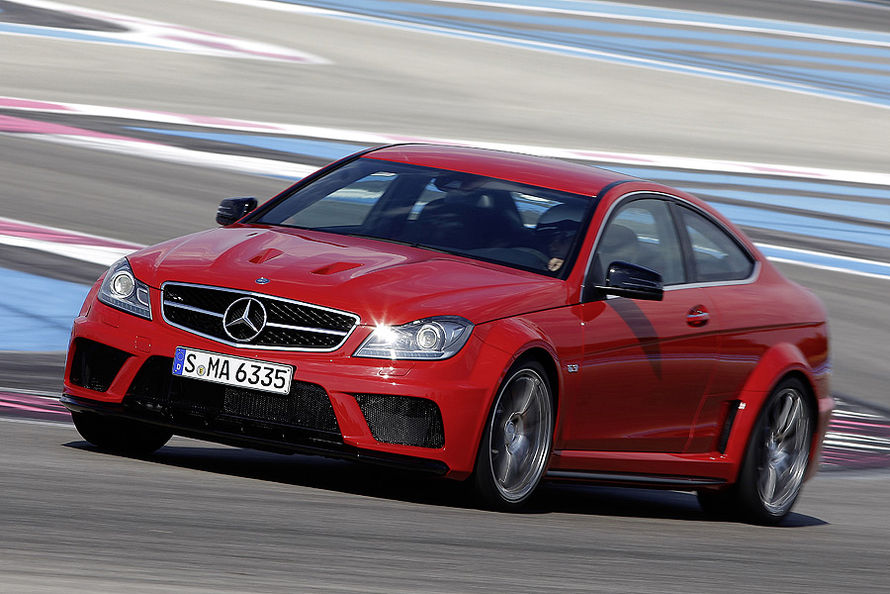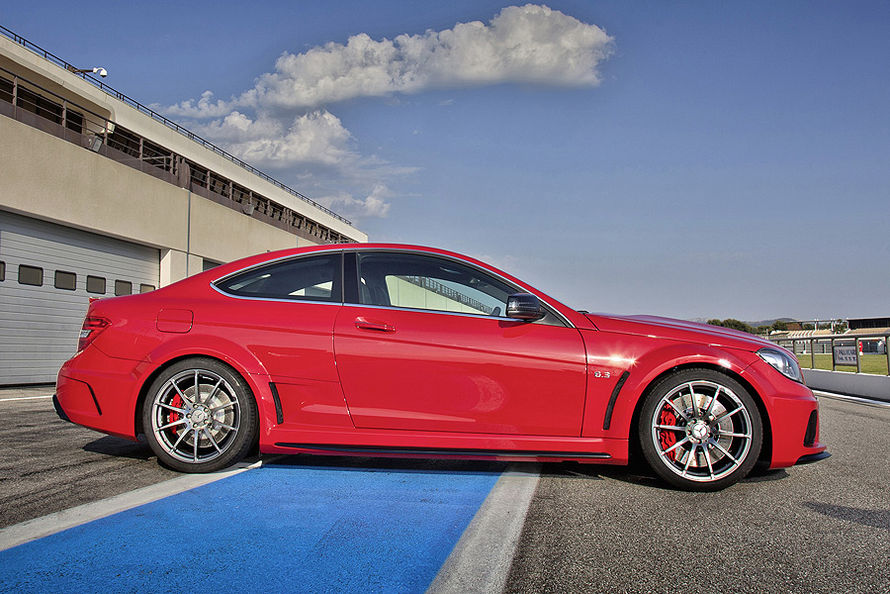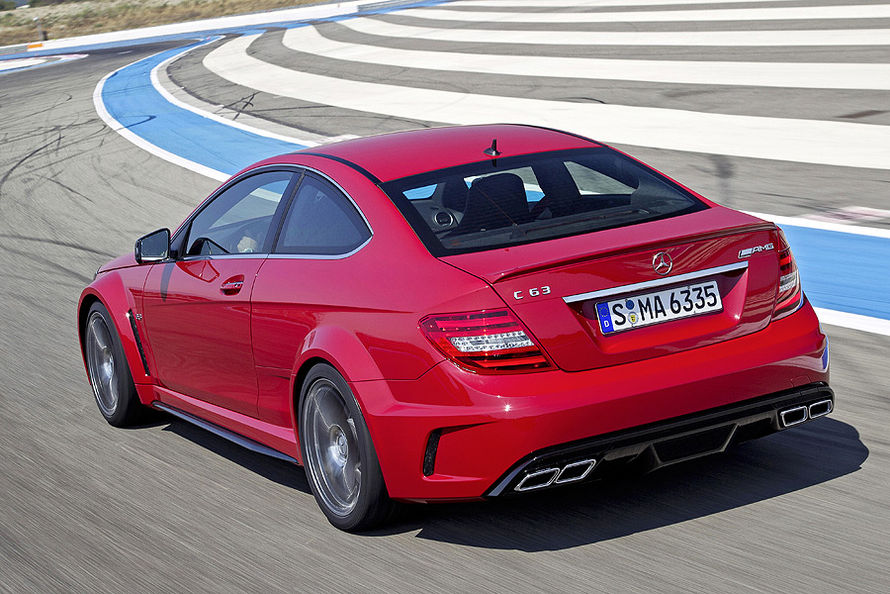 The all new 2012 C63 AMG Black Series puts out 517 hp going 0-100kmh in just 4.2 seconds.
But if the "standard" widebody C63 Black Series is still too tame for you, AMG offers two packages to make sure your car is a bit more unique and wallet a bit more lighter.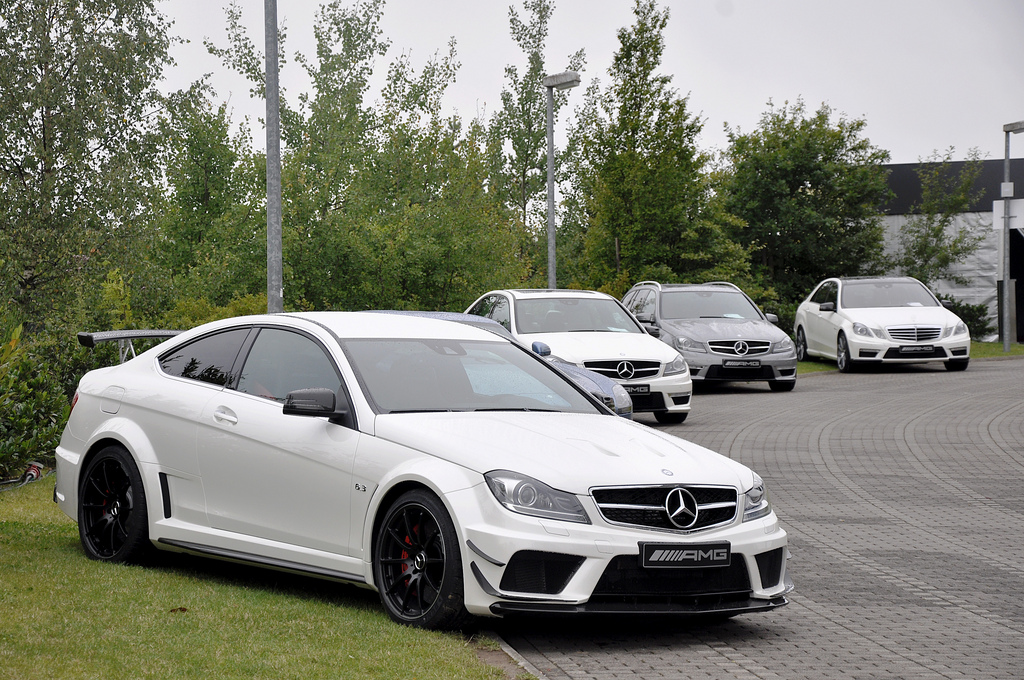 The first option is the AMG Track Package which includes super sticky Dunlop R compund tires and an active differential cooler positioned just ahead of the rear diffuser.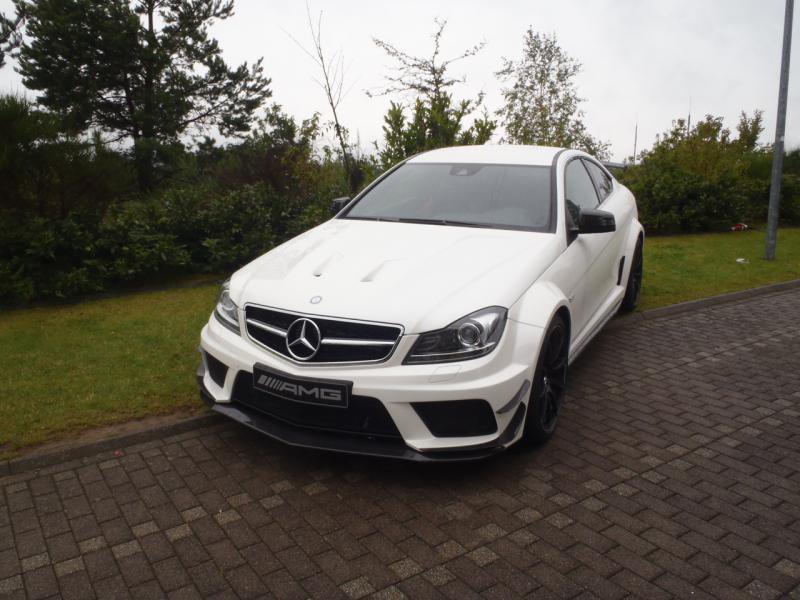 The second option is the AMG Aerodynamic Package consisting of front carbon fiber canards (aka flics as AMG calls it) – set of 2 per side right above the carbon fiber front splitter.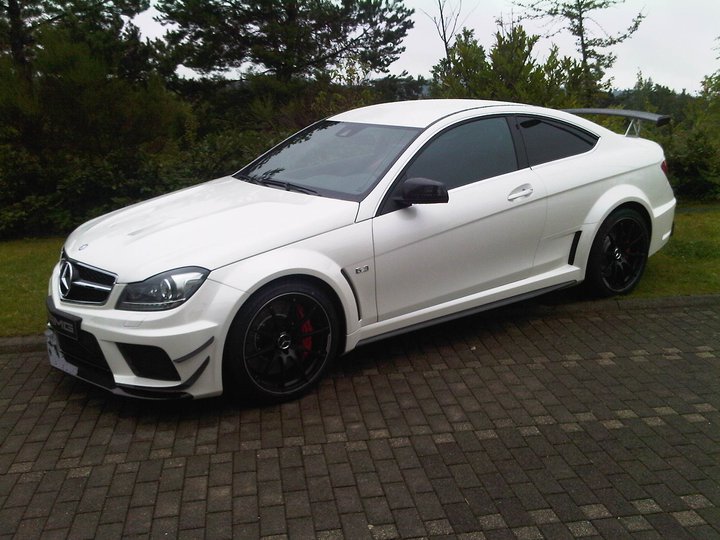 An adjustable Rear Wing to adjust pitch and tune your car for your particular track is also included in the Aero package.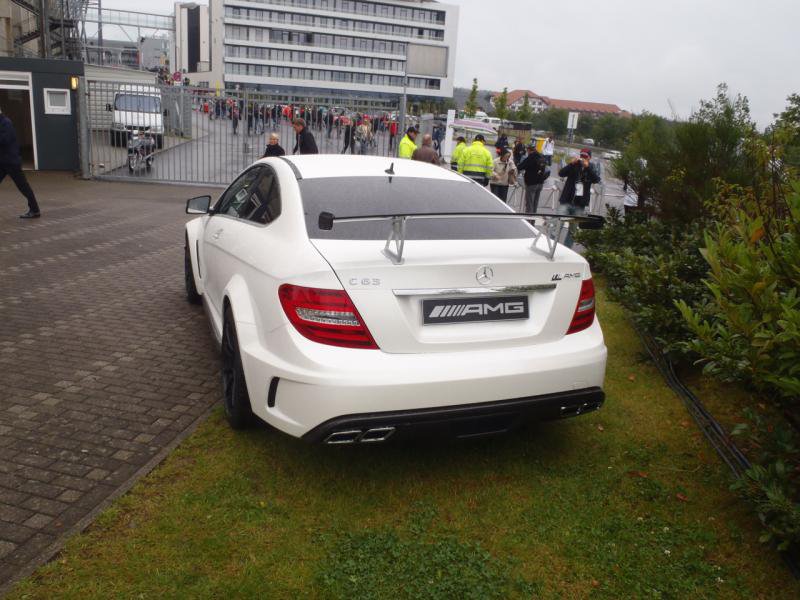 Addition of these parts are crucial to keep the AMG C63 planted in the corners.
Quote from the Press Release:
AMG Track Package and AMG Aerodynamics package

AMG has two special packages to offer for enhancing driving dynamics even further: the AMG Track Package comprises 255/35 R 19 front and 285/30 R 19 rear sports tyres from Dunlop. They have been exclusively developed for the C 63 AMG Coupé Black Series, and they tangibly and measurably increase grip. Active rear-axle transmission cooling improves performance in punishing race-track conditions. The radiator is located in the rear apron and the airflow passes through it effectively.

What are known as flics are part of the AMG Aerodynamics package. They are made of genuine carbon fibre and located on the front apron. Also included in the package are a functionally tuned front splitter made of genuine carbon fibre and a fixed carbon-fibre rear aerofoil with an adjustable blade. Both components not only increase the lift at the front and rear axle; they also optimise the vehicle's aerodynamic balance.

Other optional extras include:
• AMG Exterior Carbon-Fibre package (cross strut in front apron, exterior mirror housing, inserts on the side sill panel, diffuser insert and spoiler lip in genuine carbon fibre)
• AMG light-alloy wheels featuring forging technology, painted in matt black with a high-sheen finish on the rim flange, with 255/35 R 19 and 285/30 R 19 tires
• AMG carbon-fibre trim
• Fire extinguisher
• Intelligent Light System ILS
• KEYLESS-GO
• Tinted side/rear windows
Few more pics from MBWorld.com member "Eurocharged" taken during the launch.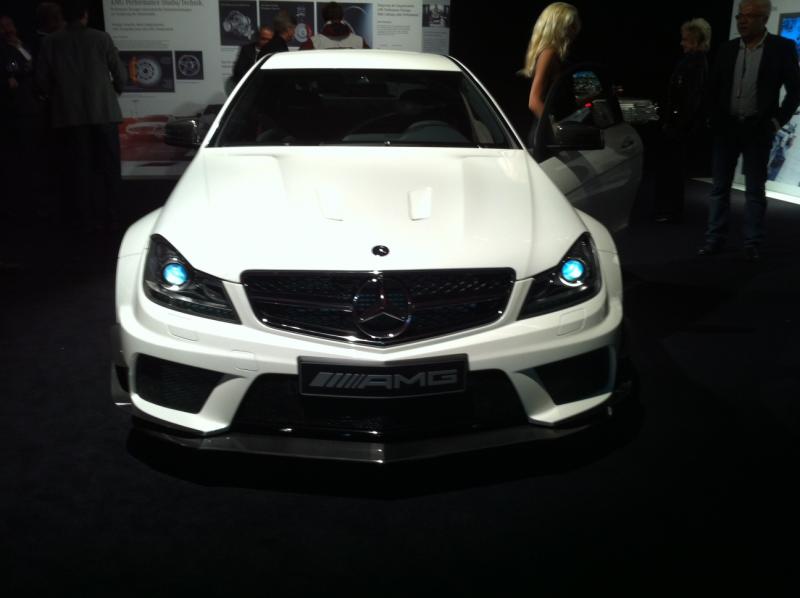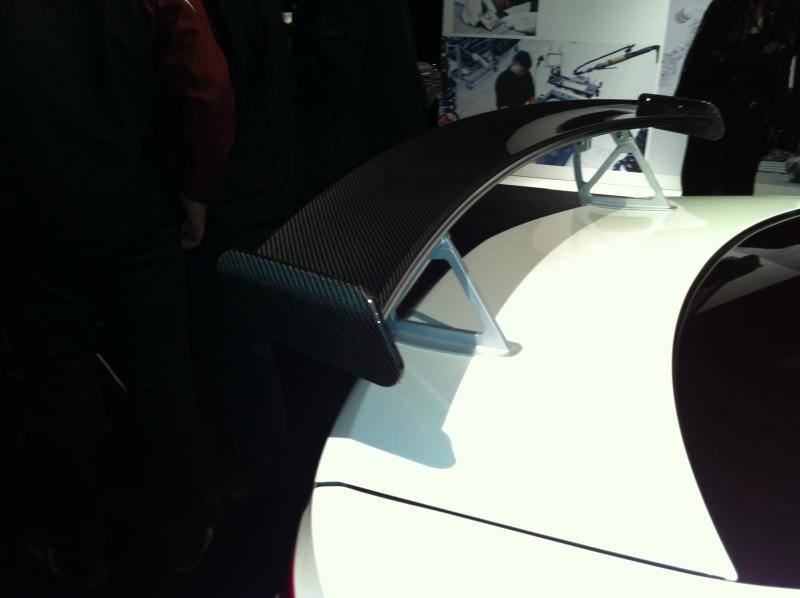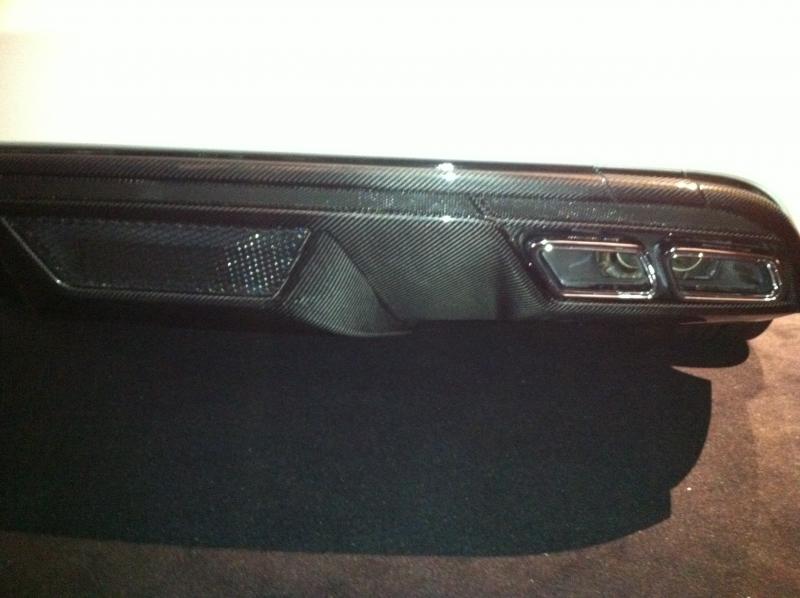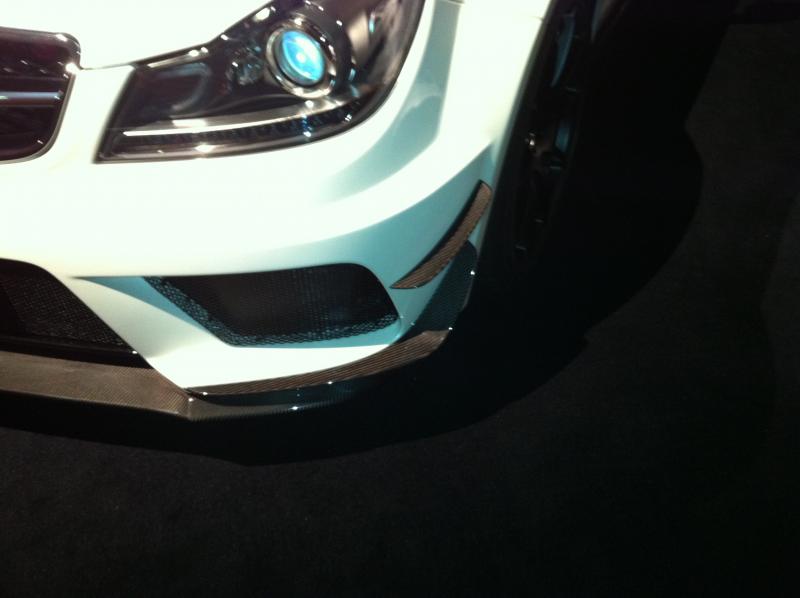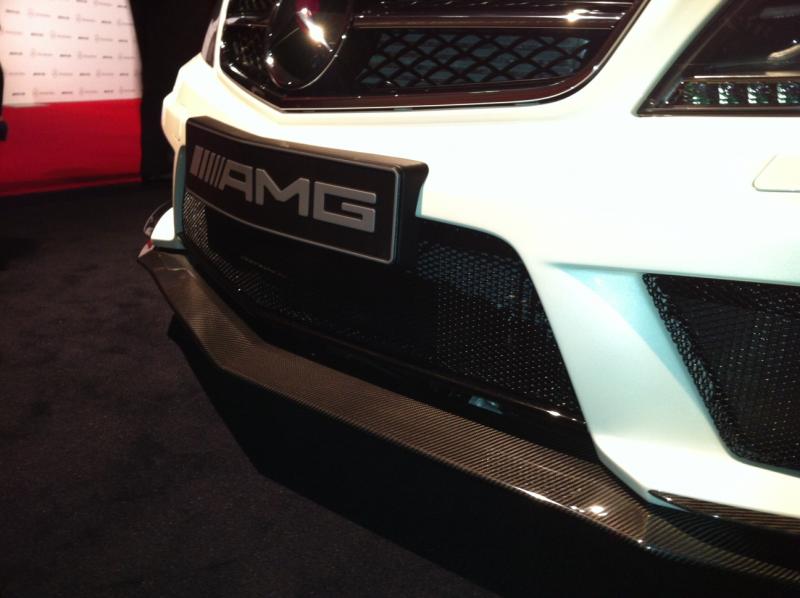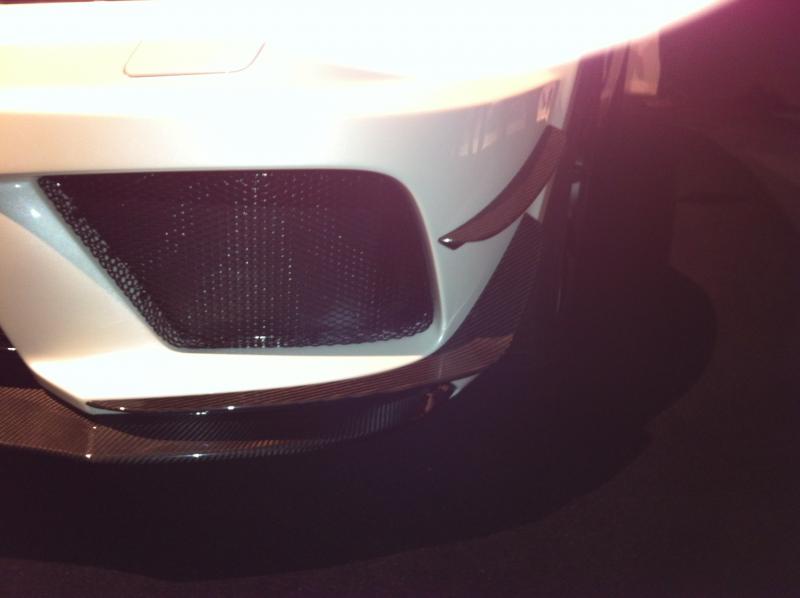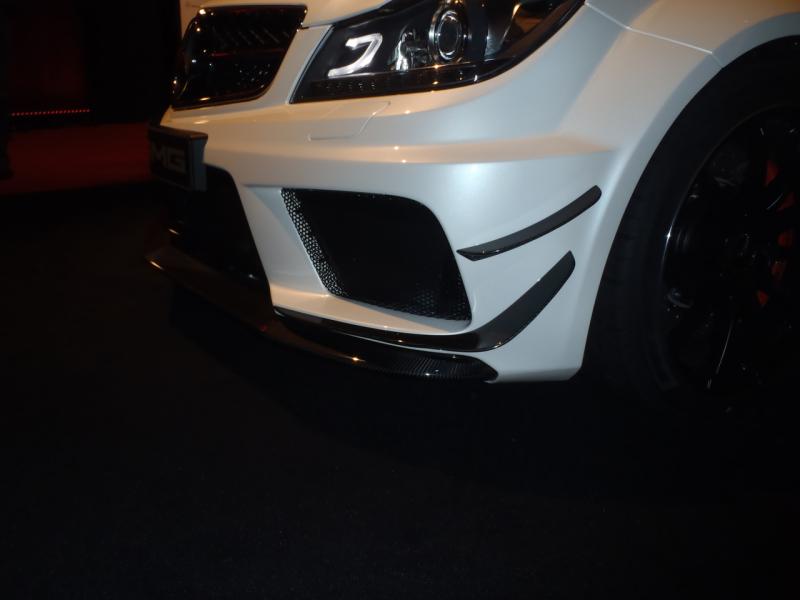 UPDATE: Video from the unveiling by MercedesBenzReporter. Fast forward to 3:09 mark where the Track Package is discussed.

Price is reported to be around US$165,840. I'm pretty sure that doesn't include the cost of either of the AMG package options. Either way, I'll take a white one (in my dreams).
photo source: mbworld.org