TAKERO'S Honda FIT RS
One of the best looking modified Minivans I've seen was the TAKERO's Racing Minivans.


Click the image above for more pics.
In addition to the Odyssey, Stagea and other cars TAKERO'S is currently developing body parts for the new Honda FIT/JAZZ model under their RS label.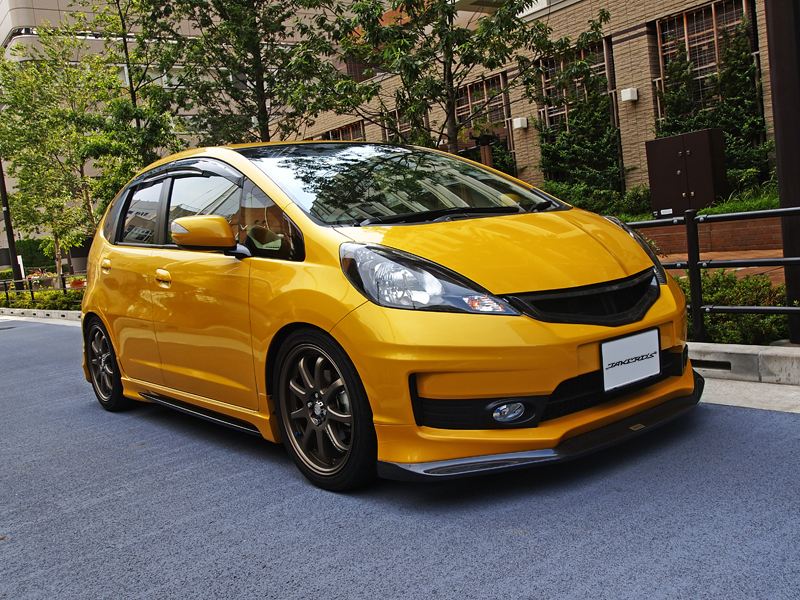 Their demo car features MUGEN parts mixed in with their own parts to show a good alternative for those who are in the market for something different.
A full replacement front bumper complete with carbon fiber lip is already available. It's close to the Mugen version but not exact.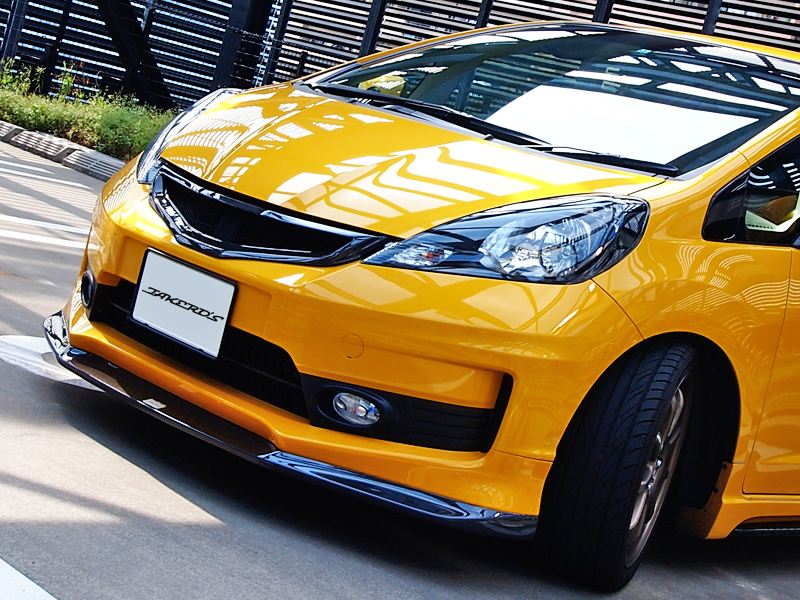 It also comes with a carbon fiber front grill, again similar to the Mugen version but without the Mugen logo (and cost).
Shown here is a pair of Mugen sideskirts also with the carbon fiber blade which flows well with the Takero's front bumper design..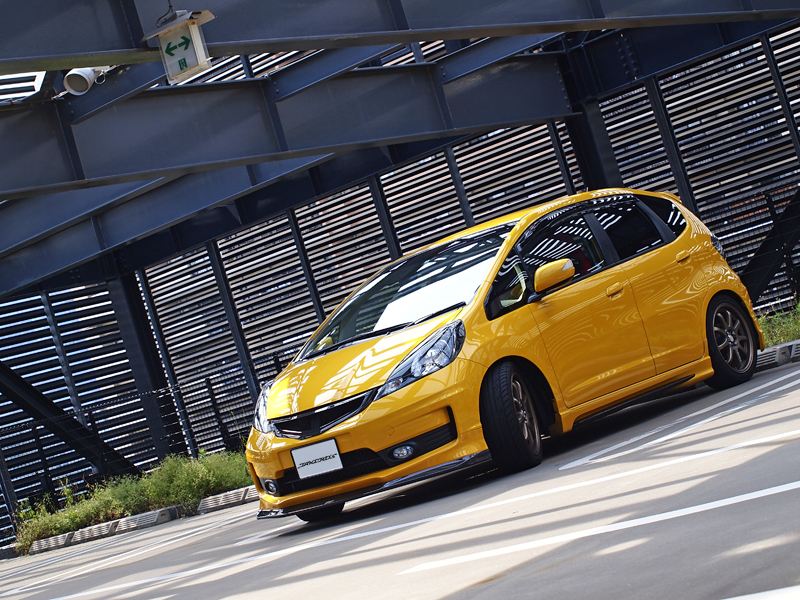 Their demo car is rolling on a set of WORK Emotion XD9 measuring 17×7 et53.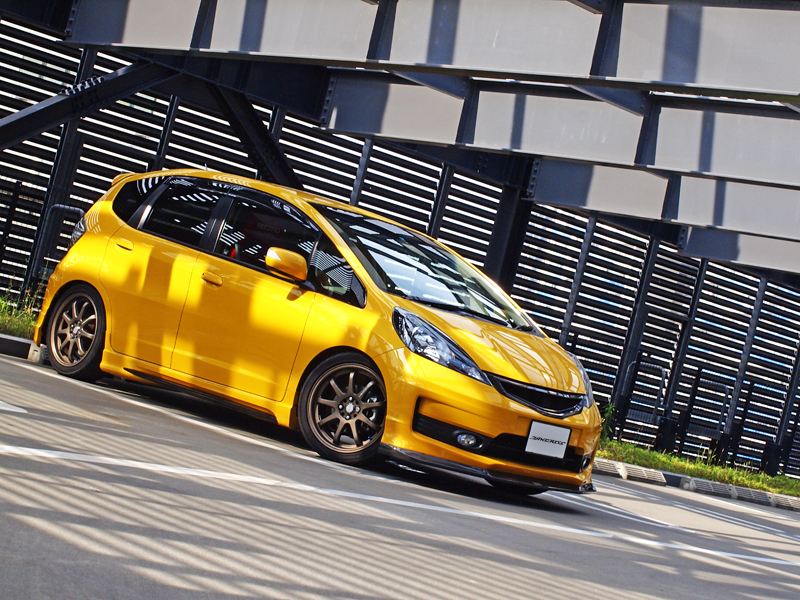 To round up the body kit, Takero's made a great looking roof spoiler which I personally like better than the Mugen version. It comes with the a strip of carbon fiber lip.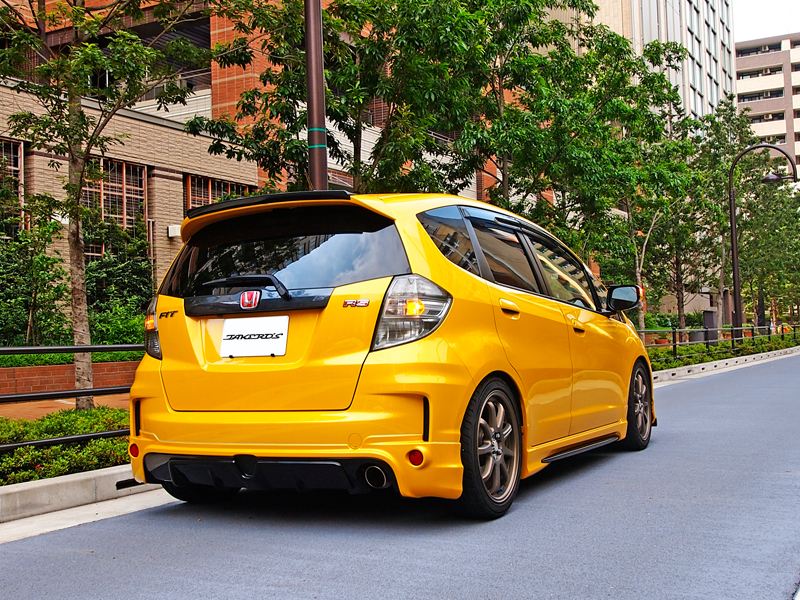 The rear bumper is still the Mugen part which looks just awesome.
No word if TAKERO'S will design any more body parts for this car but I won't be surprised if they do. They are def. targeting the MUGEN fans with a slight design variation so to make it a little different.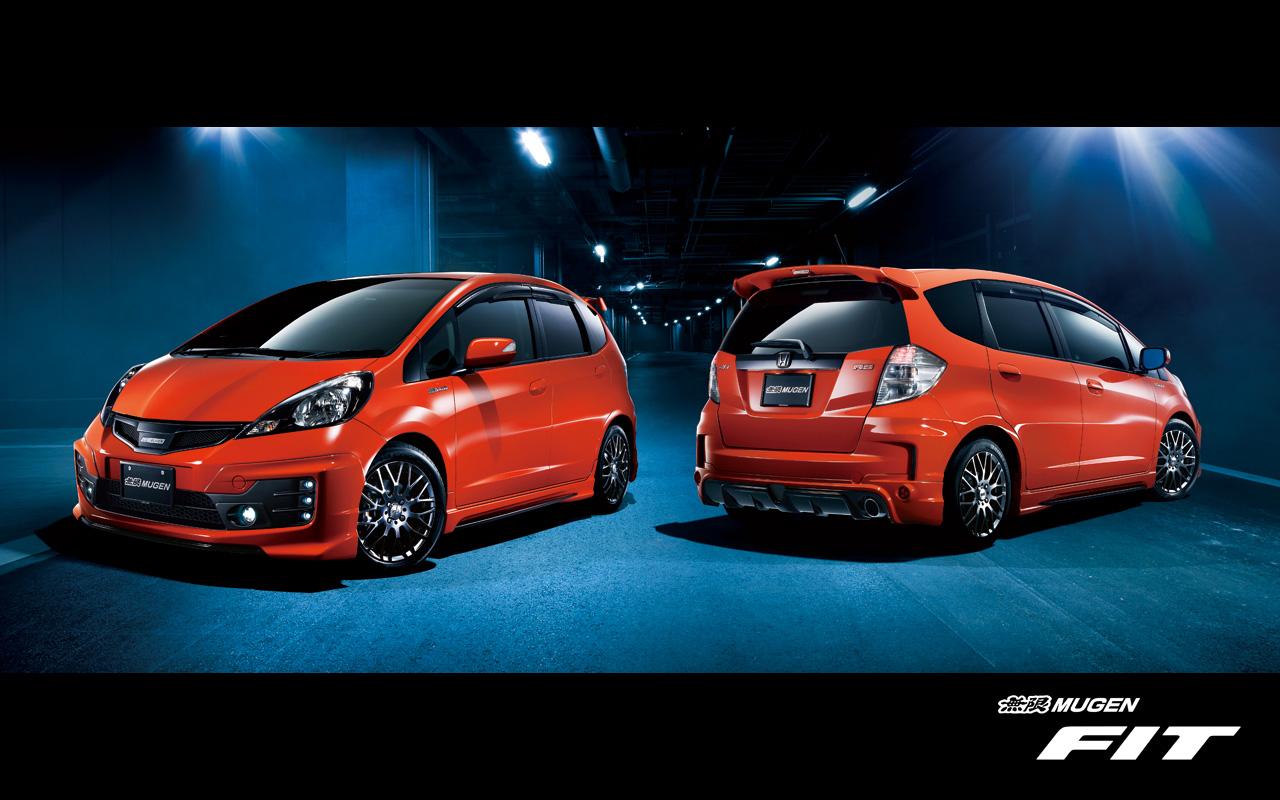 Above is the MUGEN FIT/JAZZ demo car for reference.
For more info, goto takero.ico.biz