RWB Thailand
23 August 2011
3 Comments
RAUH-Welt Begriff aka RWB is currently expanding their shop outside of the Chiba-ken, Japan location.


photo by: 7tune
One of the first RWB branch was set up recently over in Bangkok, Thailand. Below is the RWB building prelim building design which is supposed to be done by November.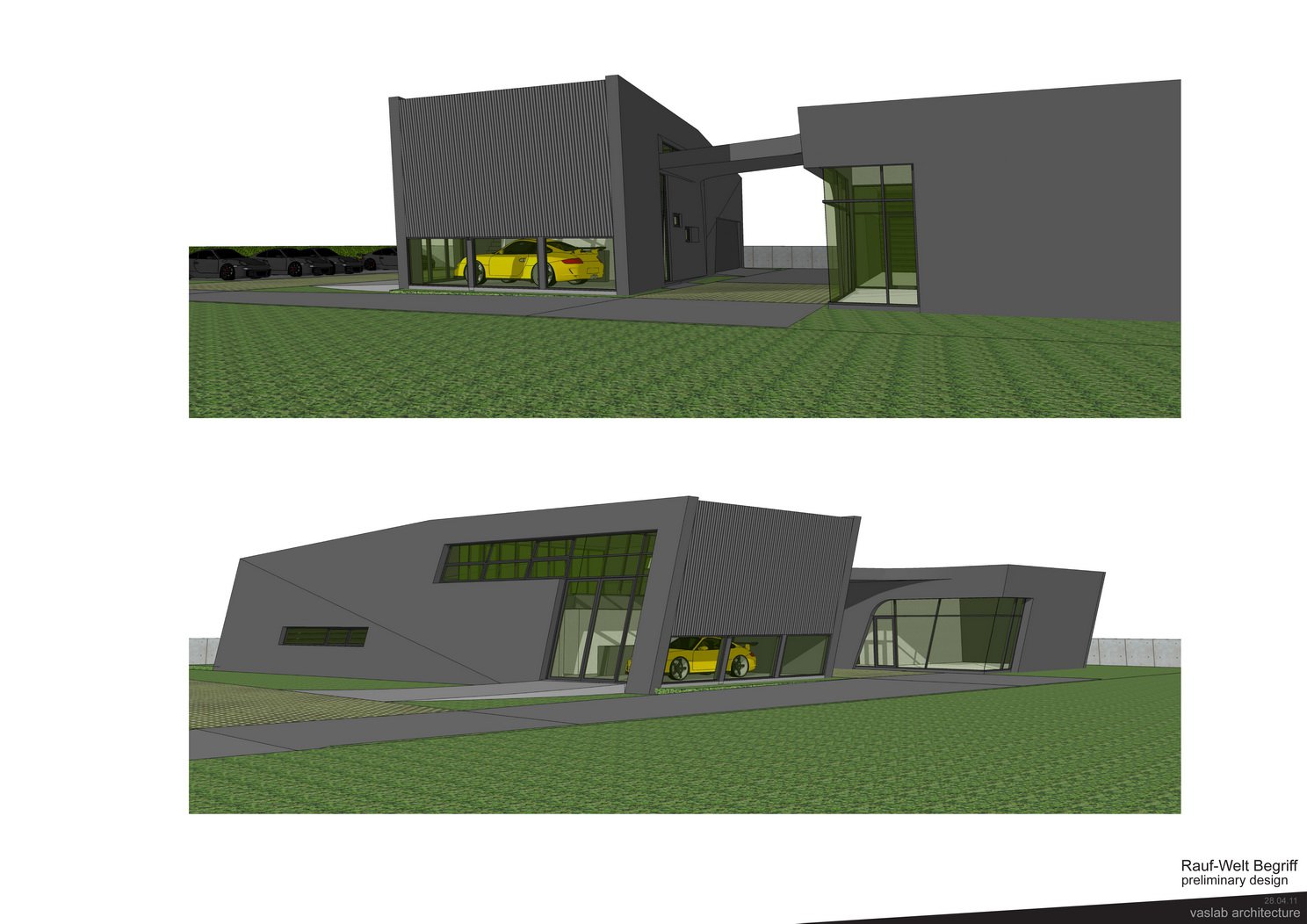 This has been in the works since early spring of this year with the first set of 964 and 993 kits sent out late last month.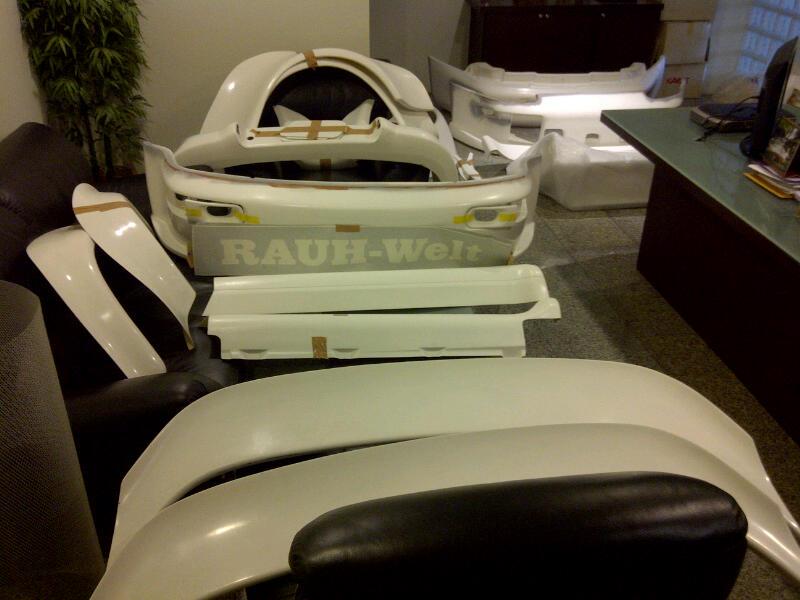 Back in Thailand, a pair of white 964 and a white 993 awaits the arrival of the kit sculpted by Nakai-san.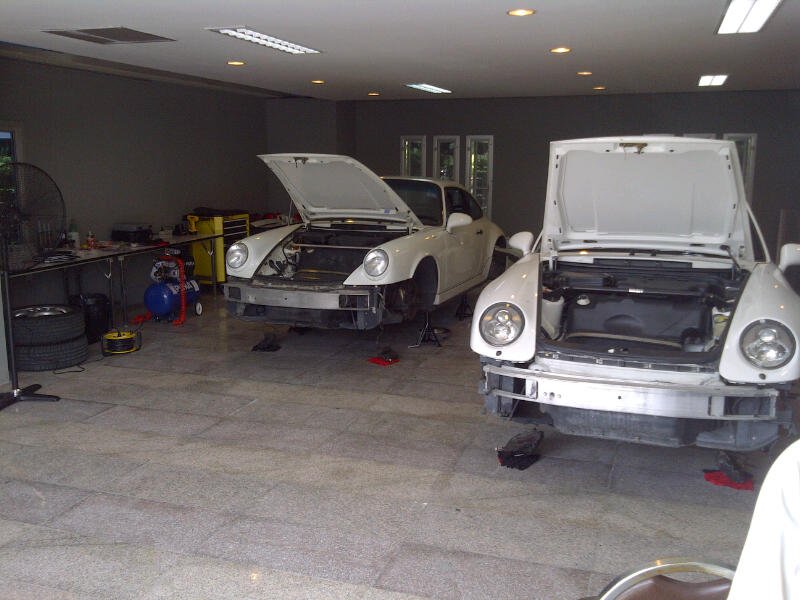 RWB Thailnd decided to retain the original factory white paint job.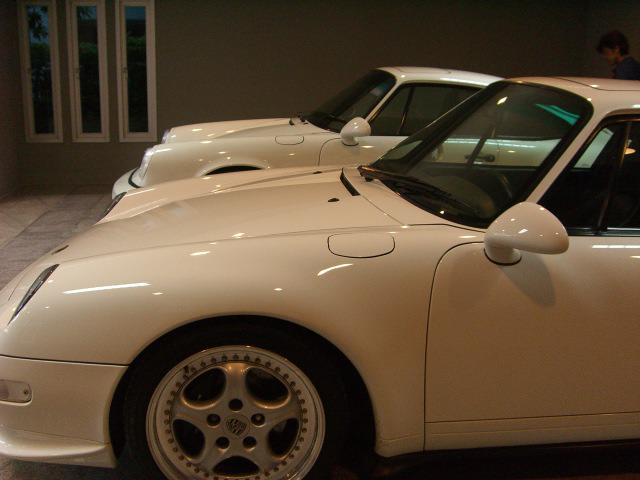 Both cars were prepped and the RWB body kit installed soon after.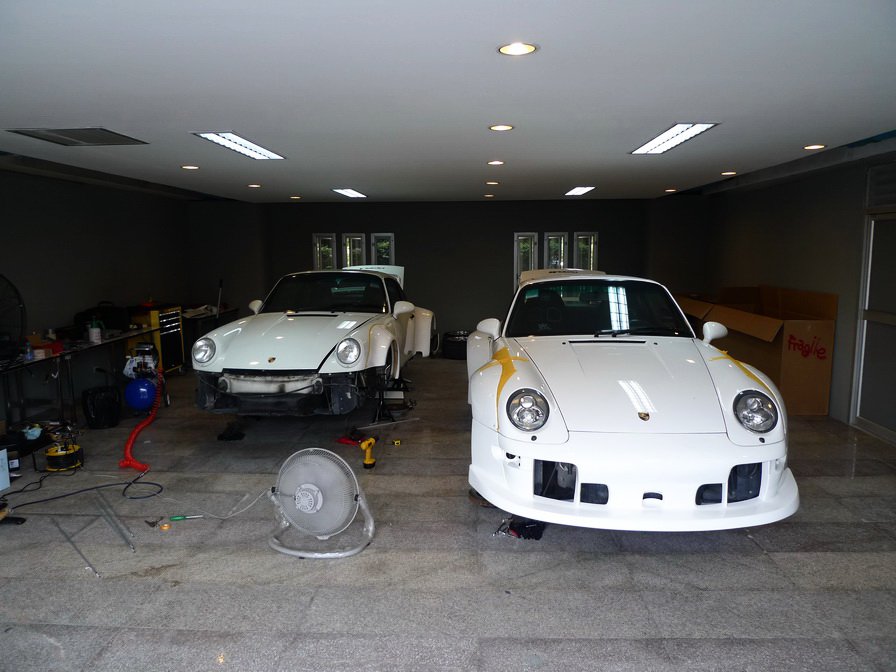 Pictures were trickling in through the RWB facebook page showing a quick progress of the build.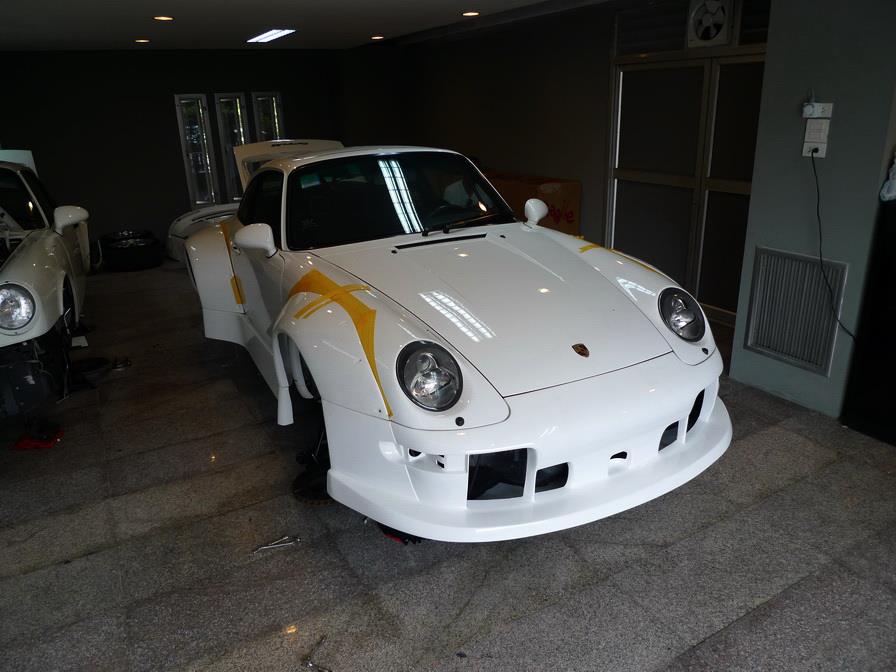 Brakes and suspension components were also upgraded.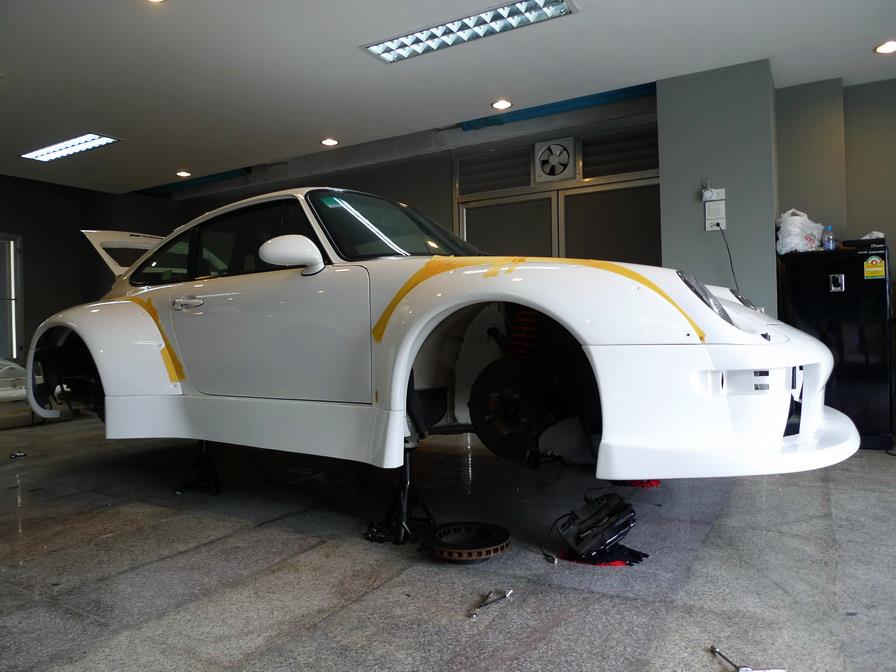 Aside from the signature RWB wide fenders, the banana wing was also included to complete the full RWB look.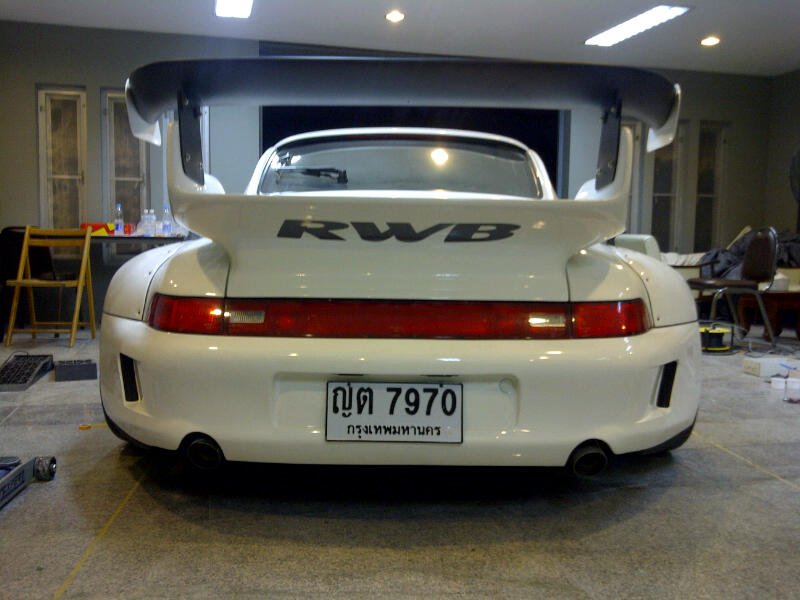 Close up shot of the 993 front fenders with exposed rivets.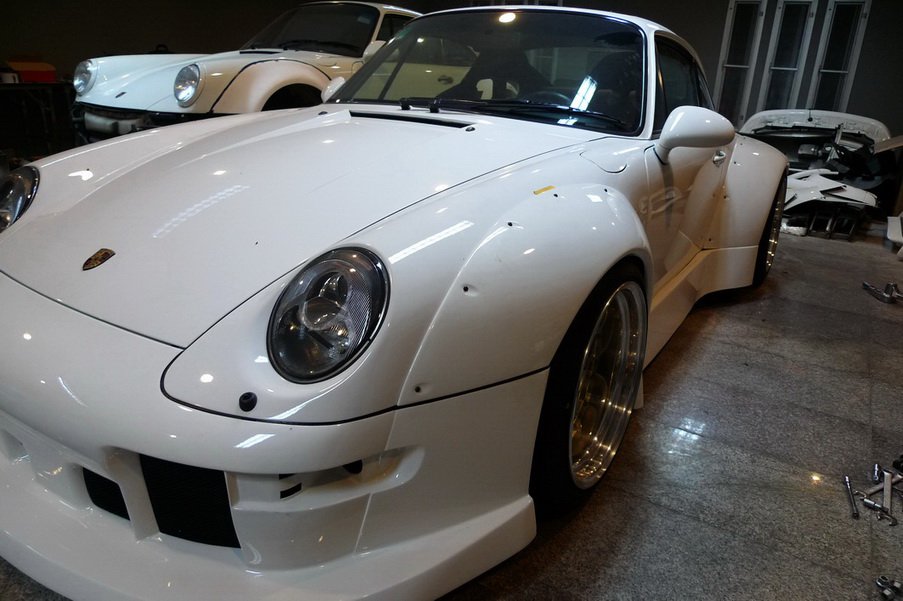 The 993 got done first while the 964 factory fenders gets worked on for the RWB treatment.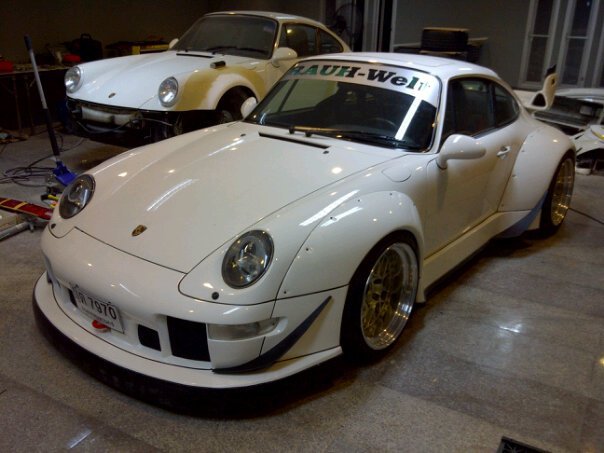 Front bumper canards and the unique sideskirt canards were installed as part of the RWB package..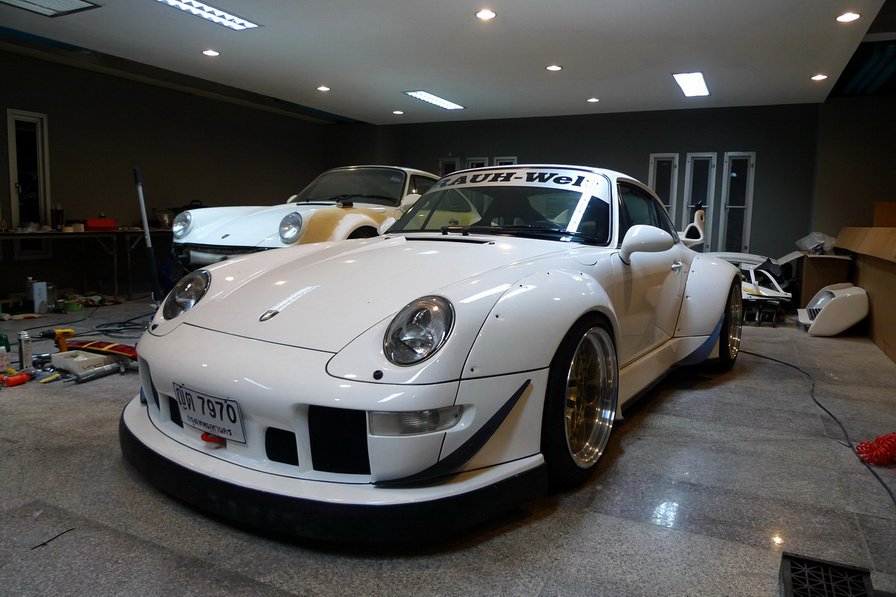 RWB Thailand chose to go with the Work Brombacher wheels for their 993R set up.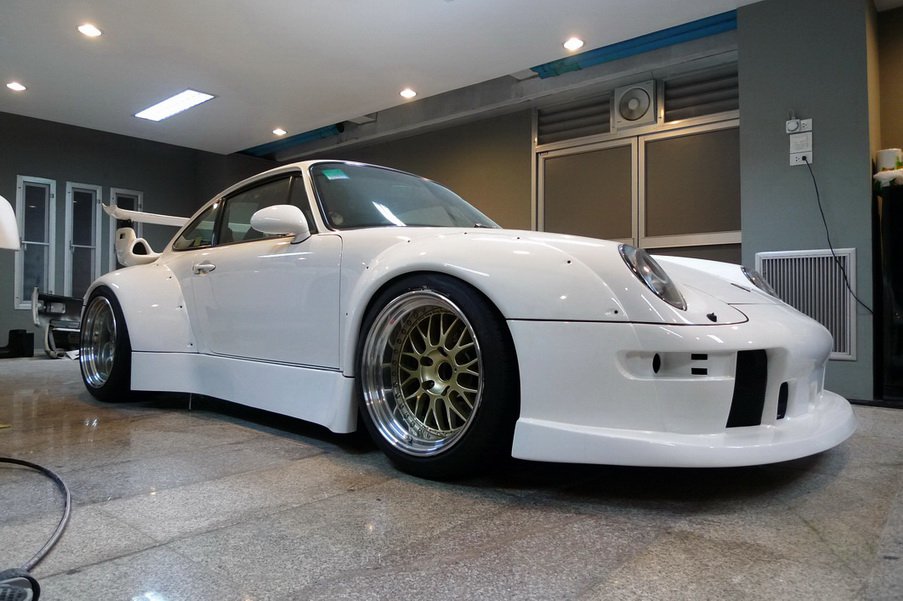 RAUH-Welt windshield banner was also applied to make it official.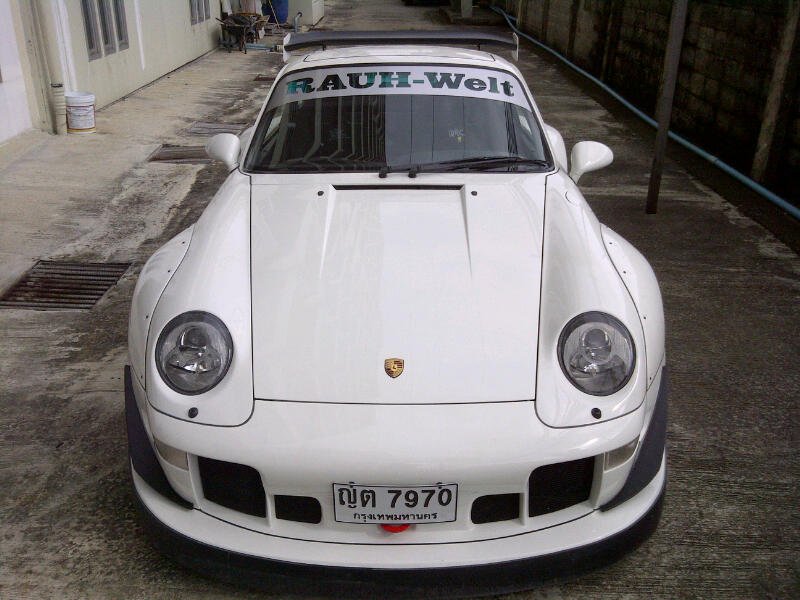 I'm not sure if Nakai-san sent out their suspension as well but either way, RWB Thailand got the stance dialed in properly.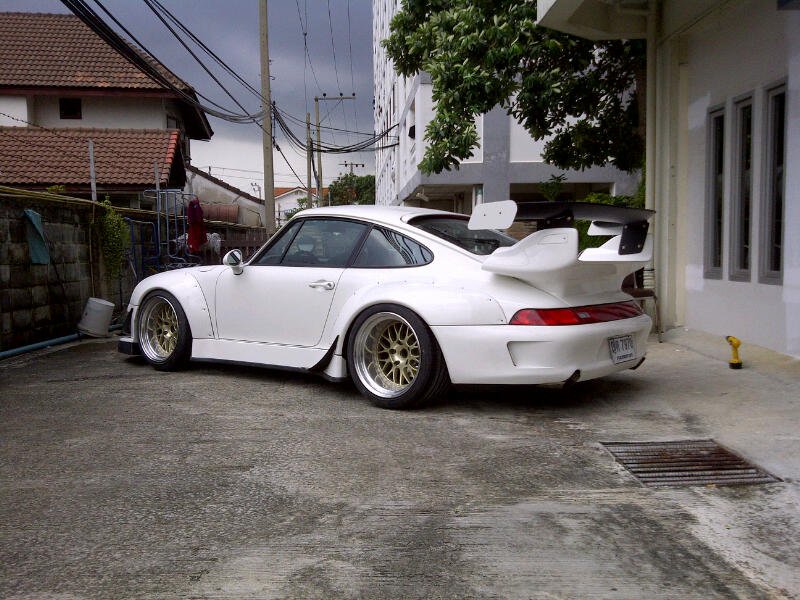 Top View shot of the very distinctive RWB shape.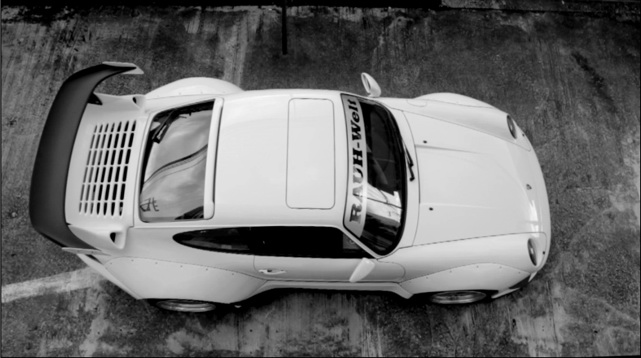 This is actually the very first white RWB 993R ever built. Congrats to the team in Thailand for repping RWB to the fullest.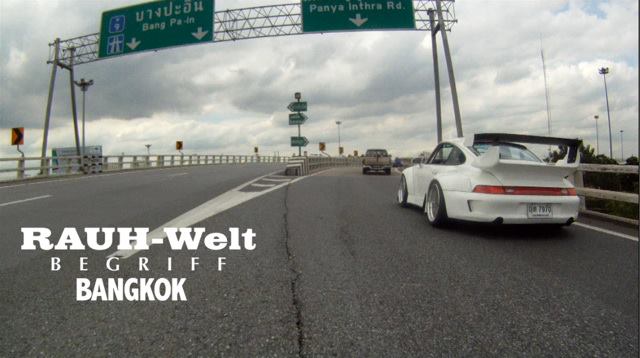 Quick teaser of RWB Thailand with Nakai-san tuning the 993R himself!

RWB USA is already being set up through FATLACE, with RWB UK branch to follow suit. It's gonna be interesting to see how all of the cars built outside of the original shop will do. I just hope they don't loose the integrity of the vision of Nakai-san for all these cars. I would hate to see it get bastardized with a wrong set of wheels or worst horrible stance!
UPDATE: Here's the full video.

On a related note, here's a great video from Maiham-Media.com spotlighting the man behind the RWB brand.

Related Images: