Reading Materials
23 September 2011
3 Comments
One of the best way to find inspirations is from different automotive manufacturer press kits. In addition to the valuable info in it, the sketches, photos and the way it's printed and presented is just cool.
The latest press kits I've received if from Jaguar & Land Rover.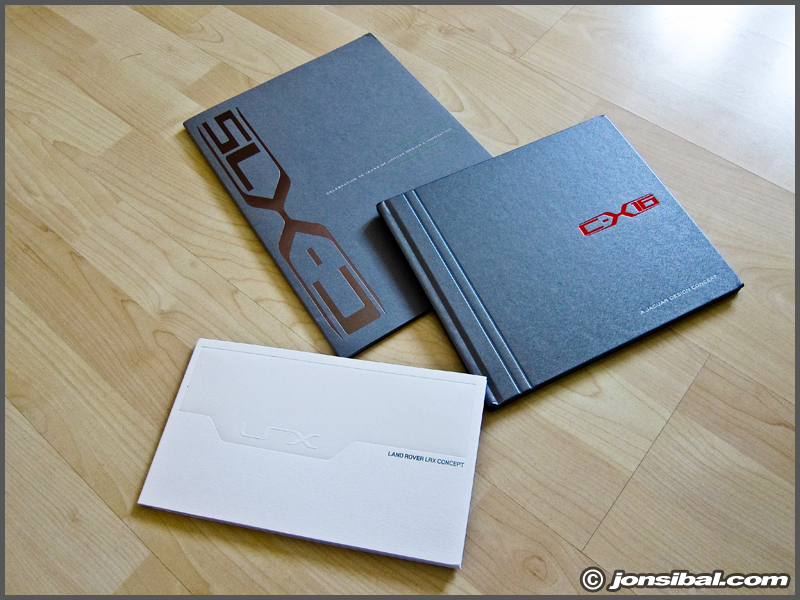 And while we're on the topic of the C-X75, check out this great video by dunhill.

Truly inspiring!