GC Automobile BMW 1M
6 December 2011
3 Comments
Global Concept Automobile aka GC Automobile is a professional French racing team which designs, builds and races silhouette race cars. They have a full engineering department that can accommodate different project levels to suit the needs of their client.
Led by Team Manager Sédrick Viranaïken, their latest race car is the GC10-V8.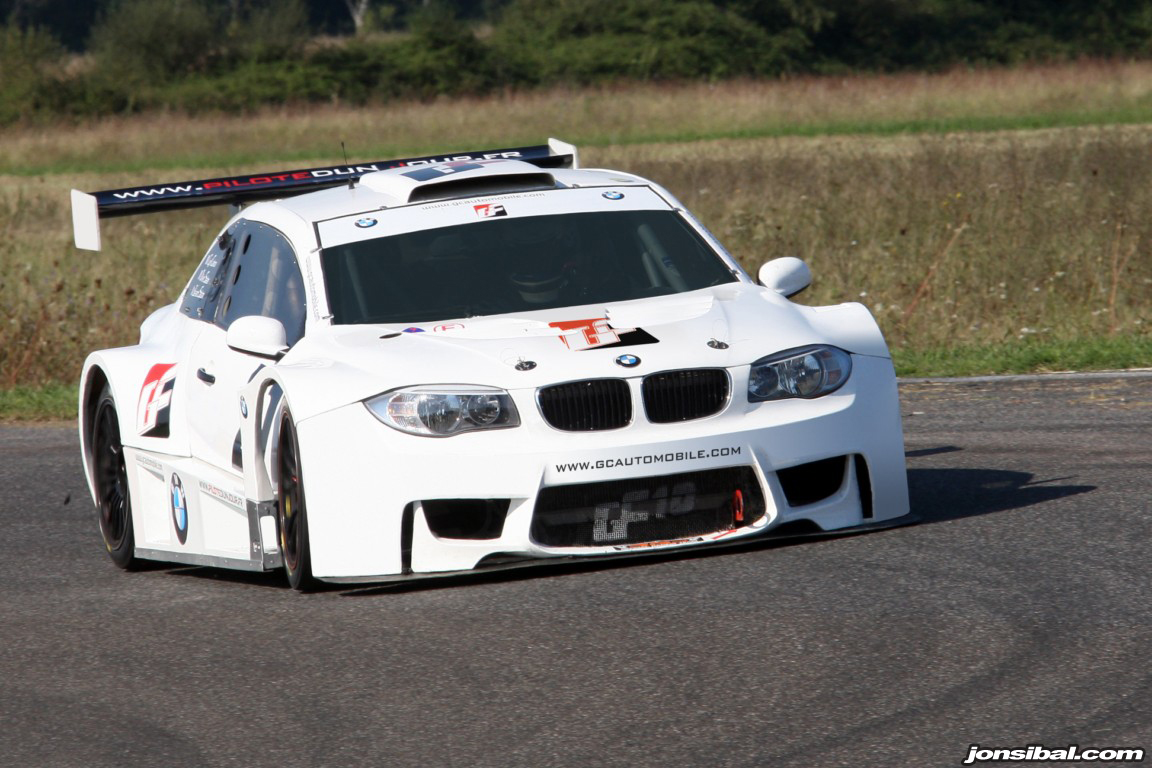 The GC10-V8 body started with a standard BMW 1M Coupe exterior design but was then modified and redesign with a very aggressive body work featuring composite wide fender flares.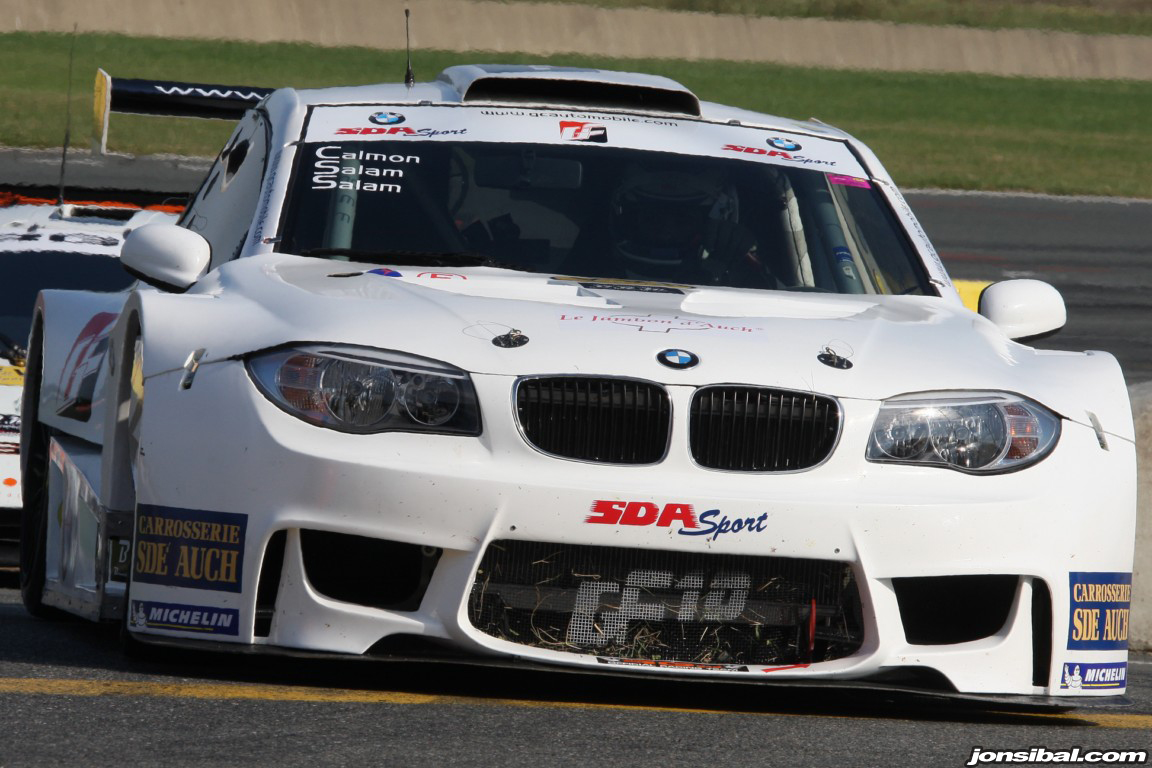 Although it looks like the limited edition BMW 1M Coupe on steroids from the outside, the GC10-V8 employs a tubular frame chassis typical of Silhouette cars that meets the FIA standards.
Everything about the GC10-V8 is functional including the roof scoop which directs air into the intake of – wait for it….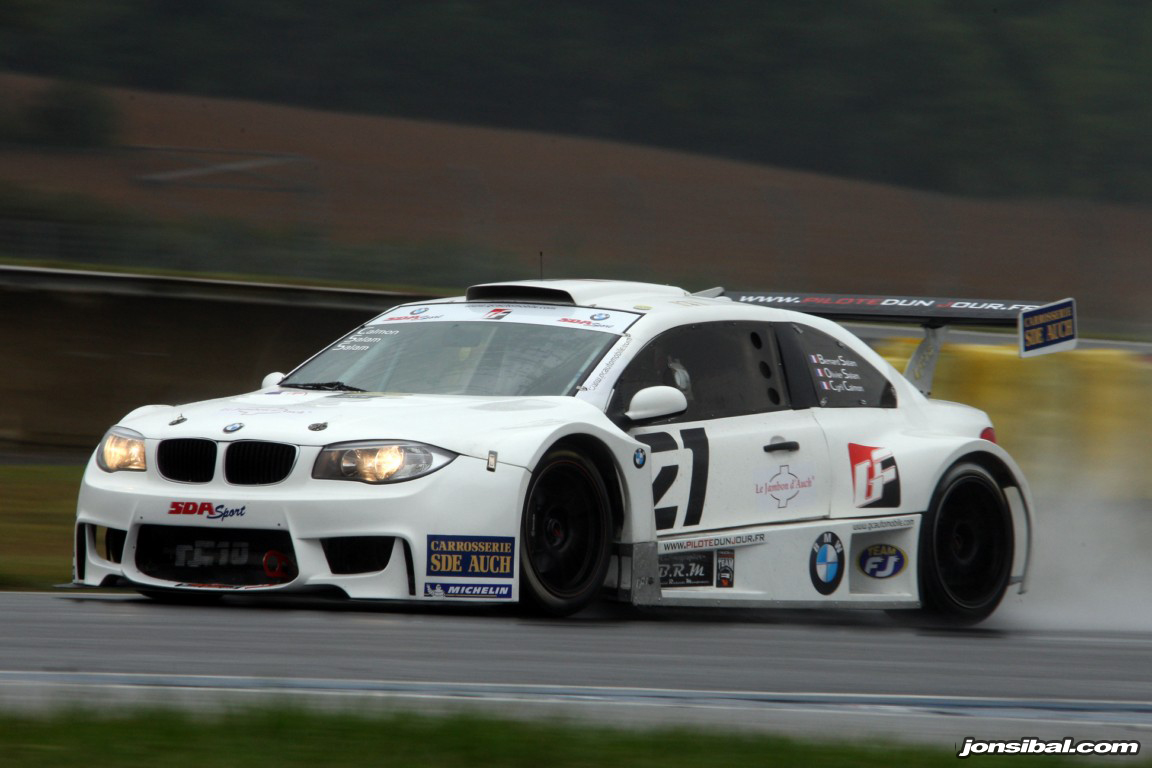 ..a good 'ol American Chevy V8 engine tuned by Sodemo Development to produce a maximum output of 550HP.
GC Automobile had engineered and built this car with safety in mind featuring frontal and side crash box in both doors.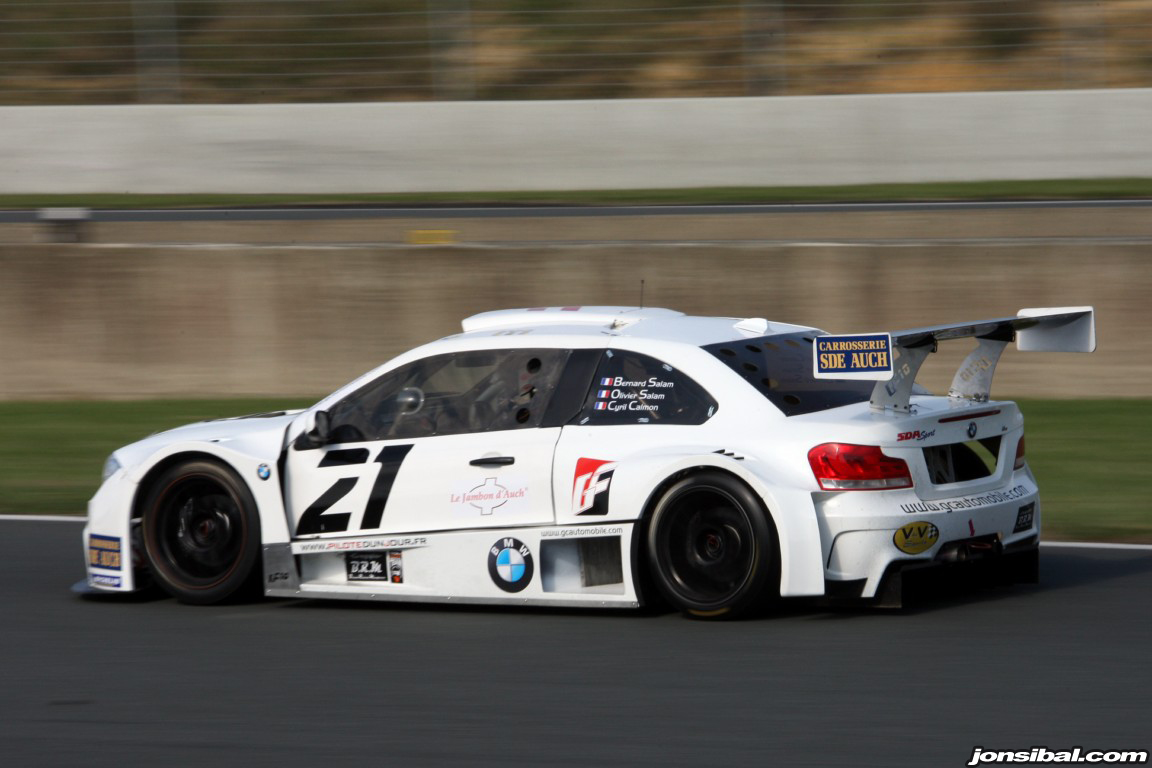 The wide fenders are filled up by a set of 18″ wheels with suspension handled by a 3-way OHLINS suspension system.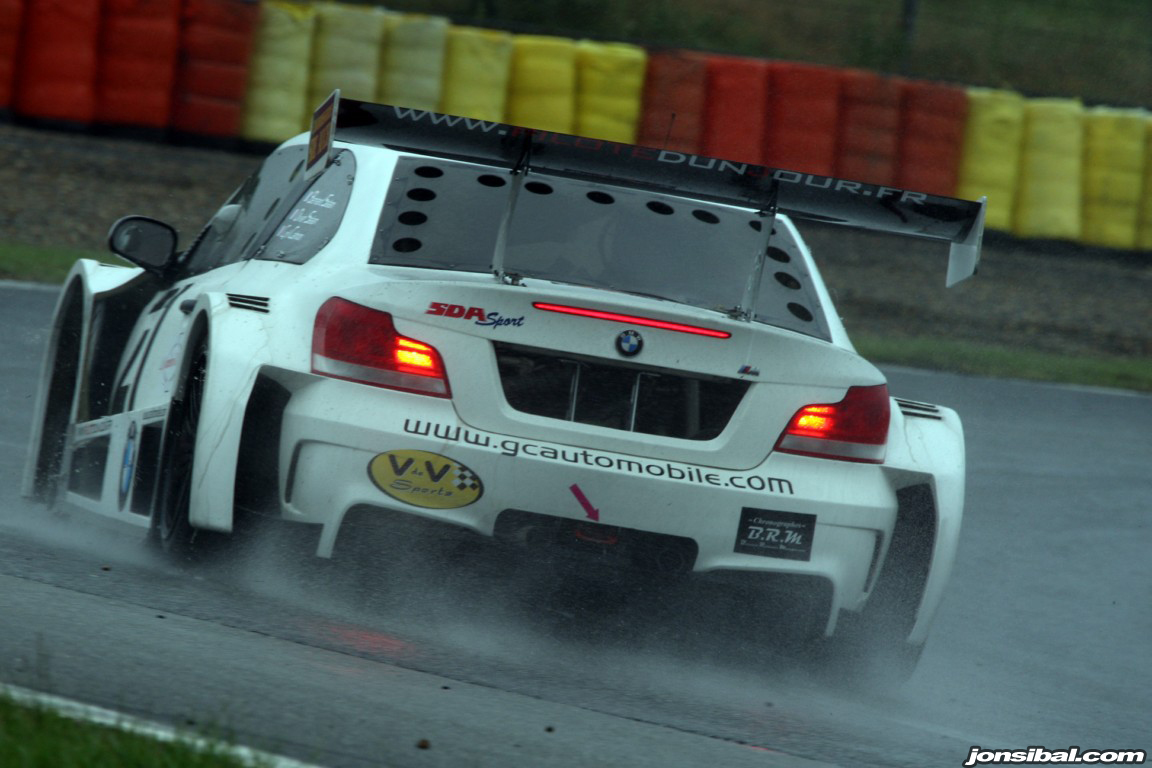 A short clip of the GC10-V8 in one of its first outing at the 4-hour VdeV Endurance race in Nogaro circuit in Southwest France. You can hear that unmistakably American V8 towards the end of the video as the car takes off.

Below are couple more photos found on Endurance-info.com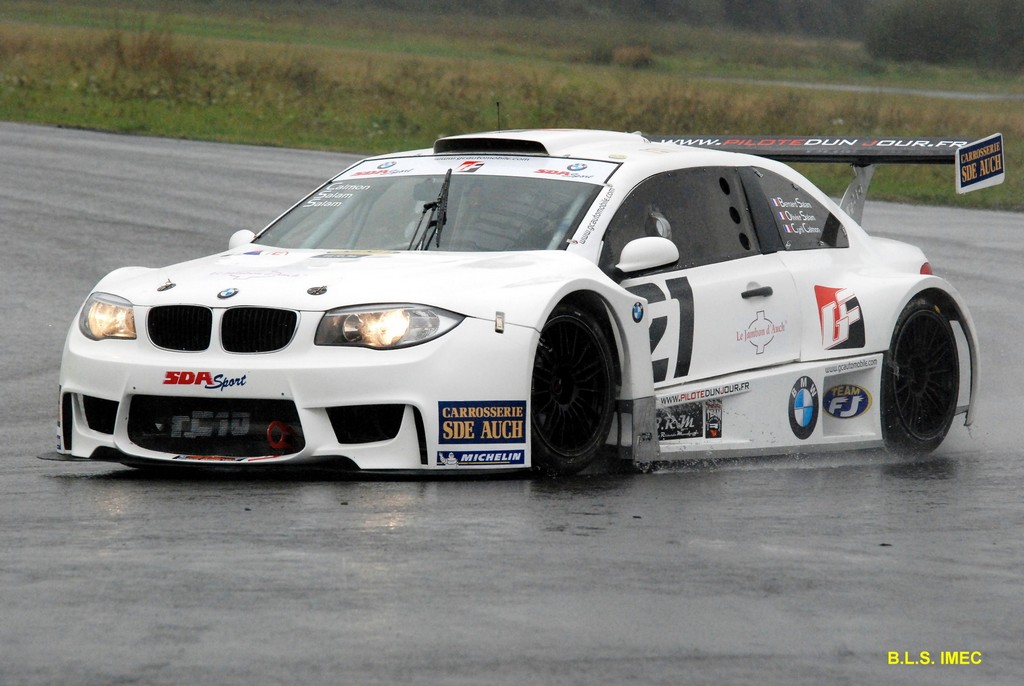 The photo below was from the recent 6-Hour Estoril VdeV endurance race where the team posted the fastest time in the S1 class.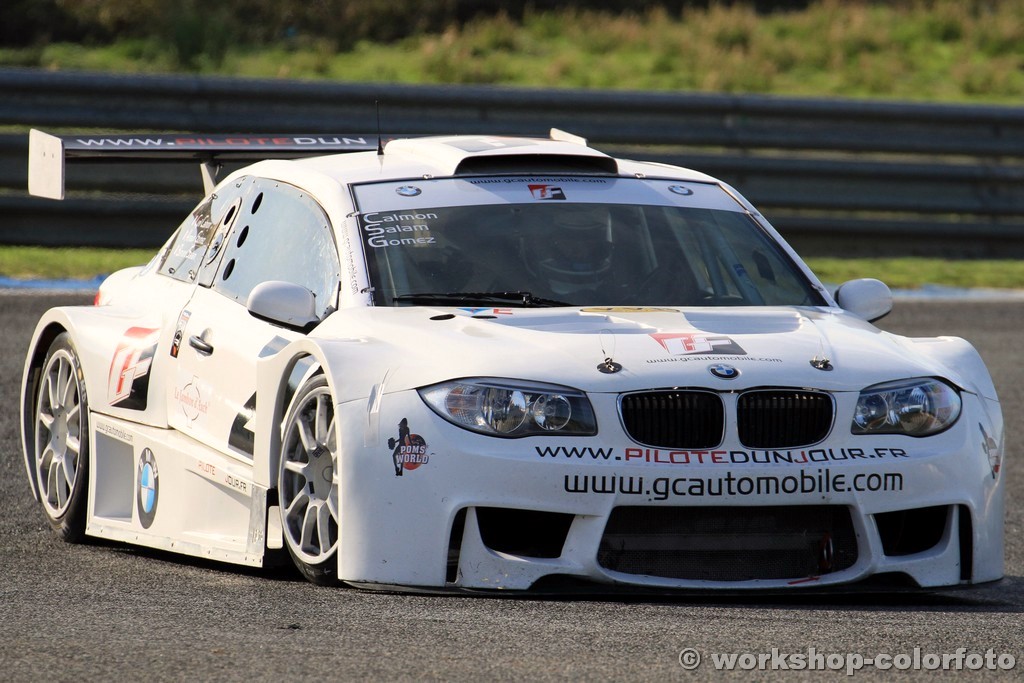 Here is the full specs of the GC10-V8.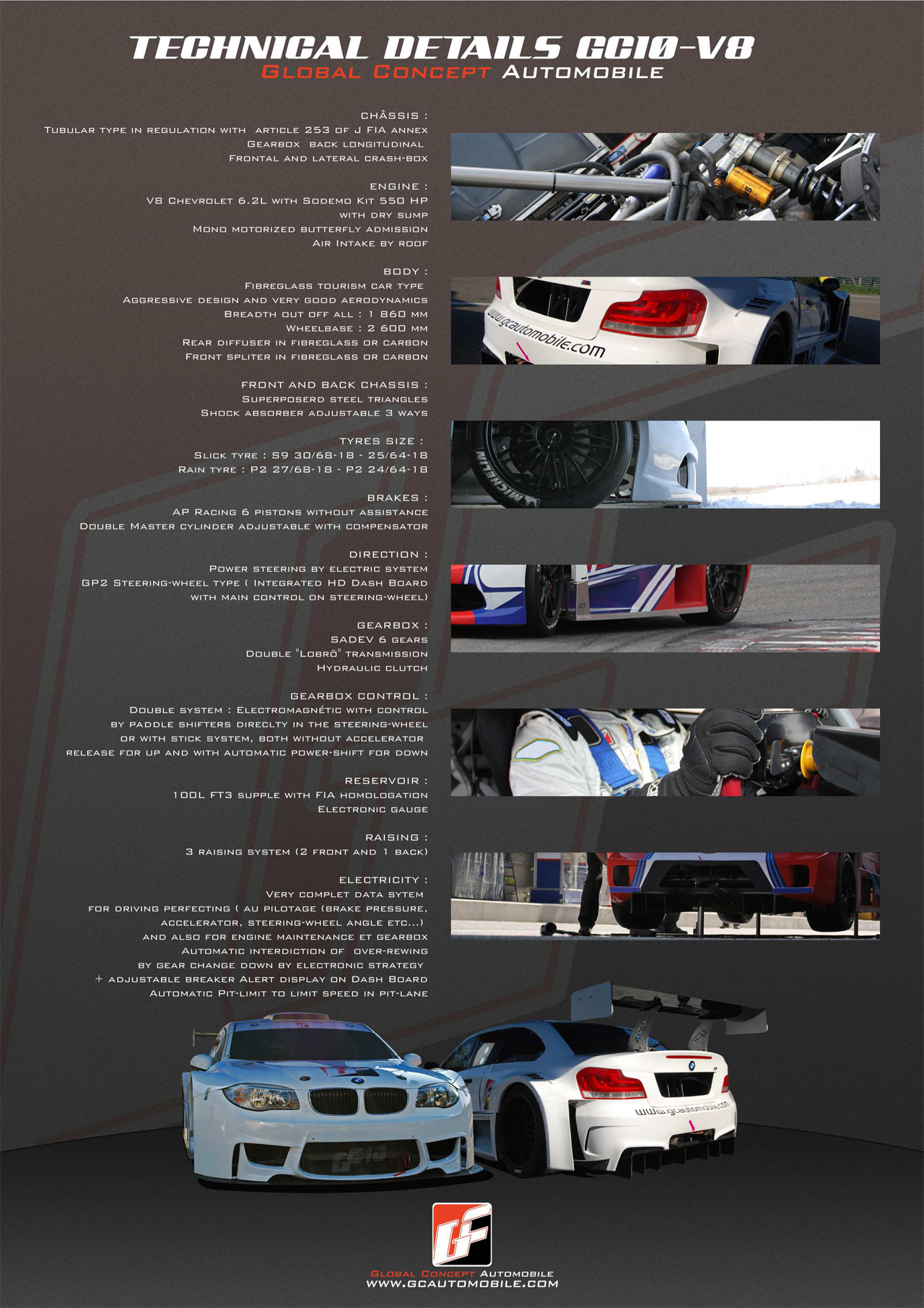 GC Automobile is currently looking for drivers in preparation for the upcoming 2012 Dunlop 24-Hour of Dubai. They finished 2nd in class and 17th overall last year with a less powerful car. They are very confident that their brand new and very reliable GC10-V8 race car, set up perfectly for this grueling endurance race, is tuned to improve upon their previous record.
For more information:
E-mail: contact@gcautomobile.com
Telephone of Sédrick Viranaïken (Team Manager): 00 33 6 98 18 42 45
I thank Sédrick of GC Automobile for sending us photos exclusively for this article! Credit also to Endurance-info.com for the two additional photos.