TRD goodies for the Toyota 86
2 February 2012
4 Comments
Toyota held the 86 Opening Gala Party today in Japan featuring the different trim levels of their Toyota 86 models from the bare bones RC model to the fully equipped models from their very own in-house tuning shop Toyota Racing Development (TRD). We've seen some real life photos of the car from previous post but below are new photos of the 86 with a full TRD treatment.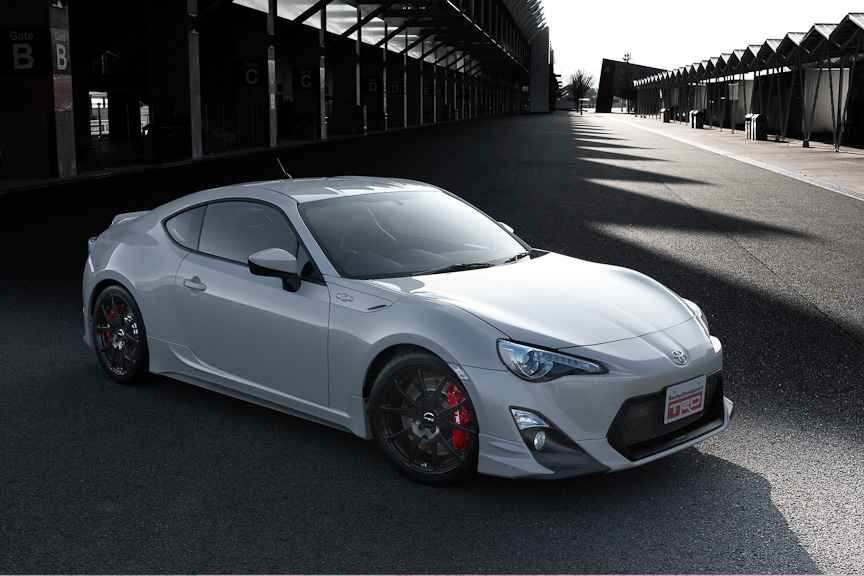 These photos shows how an 86 can look like with the full TRD Performance line of parts.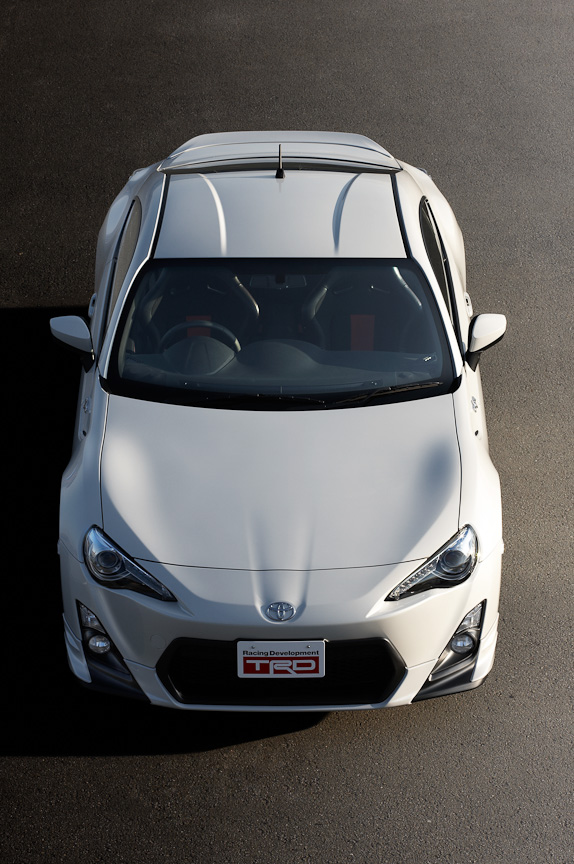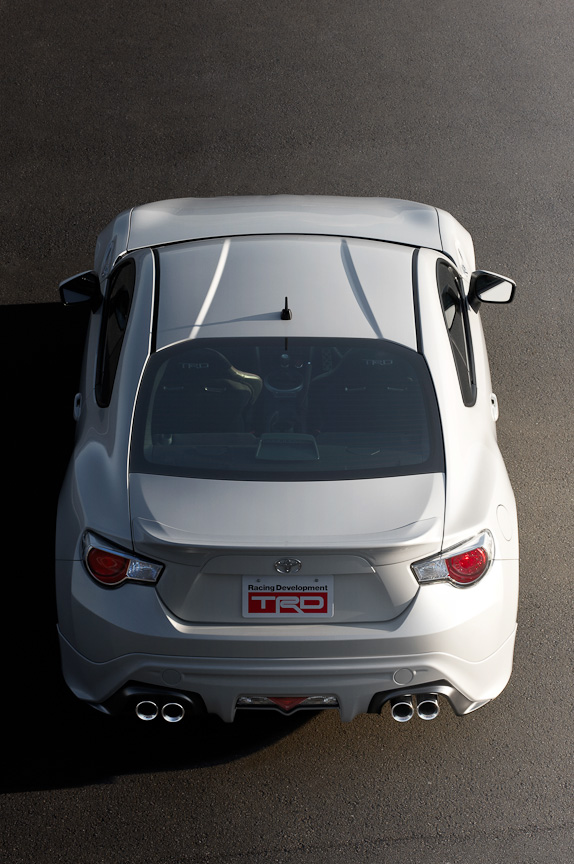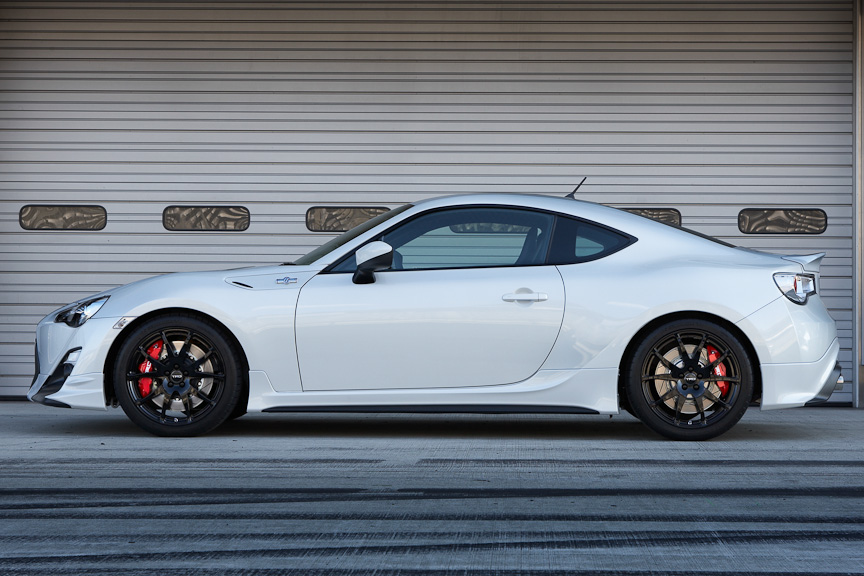 TRD Front Spoiler adorns the front end and a new TRD sideskirts reminds me of the Gran Turismo 86 aero design upgrades.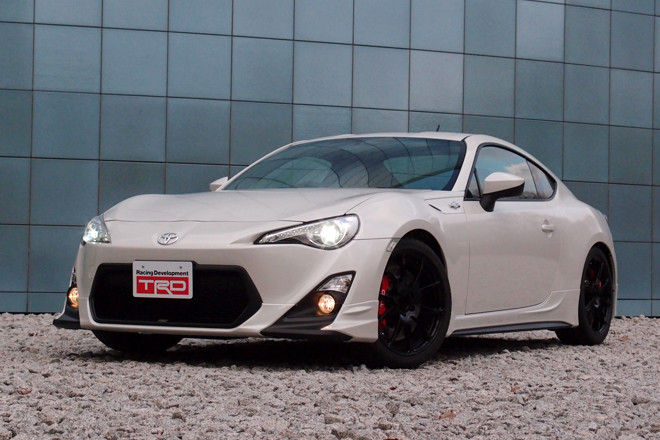 A Rear Diffuser set covers the rear end while the must-have TRD duck tail wing finishes off the rear end nicely.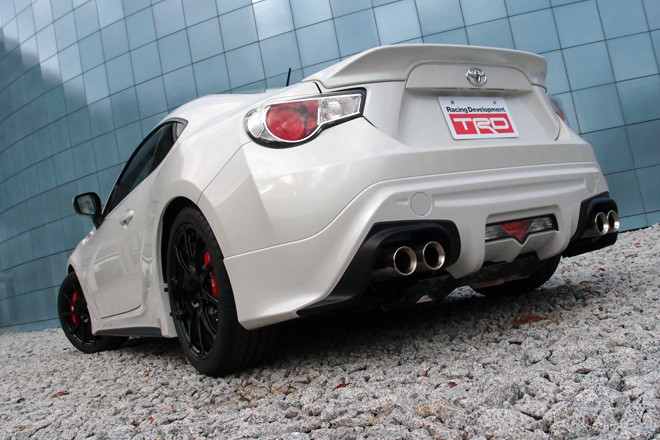 A High Response Muffler Ver.R peaks through the rear to give the 86 a throaty growl.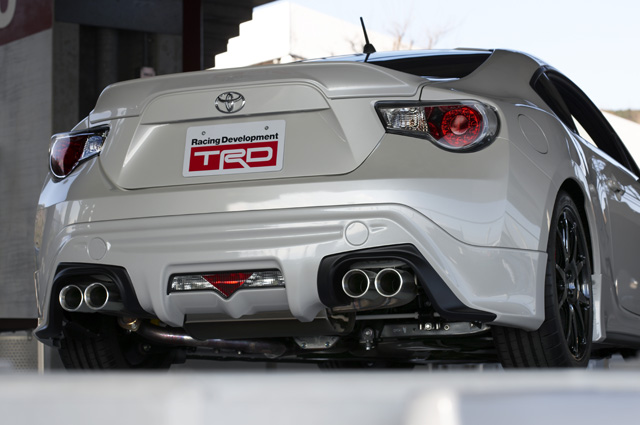 A look in the engine bay shows a TRD Front Tower strut bar, TRD Radiator cap, and a TRD Oil filler cap.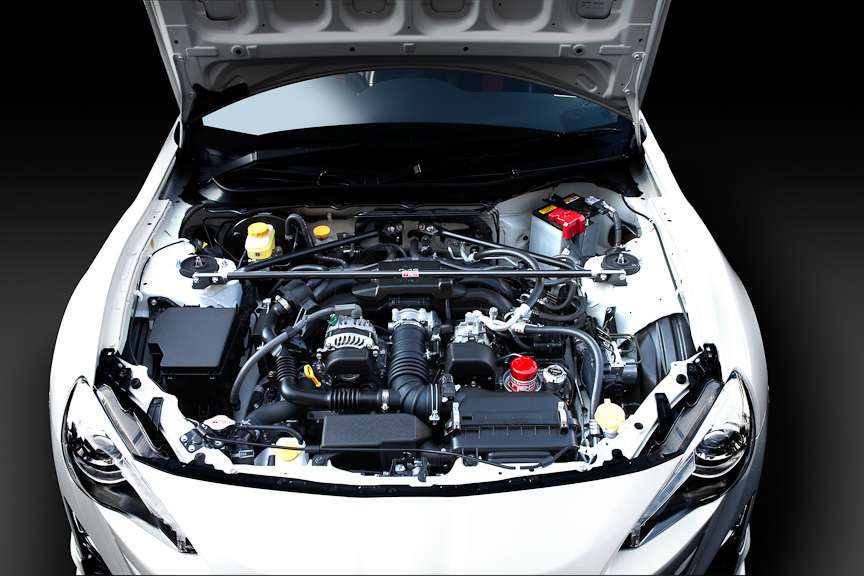 They even have a TRD HID bulb upgrade too!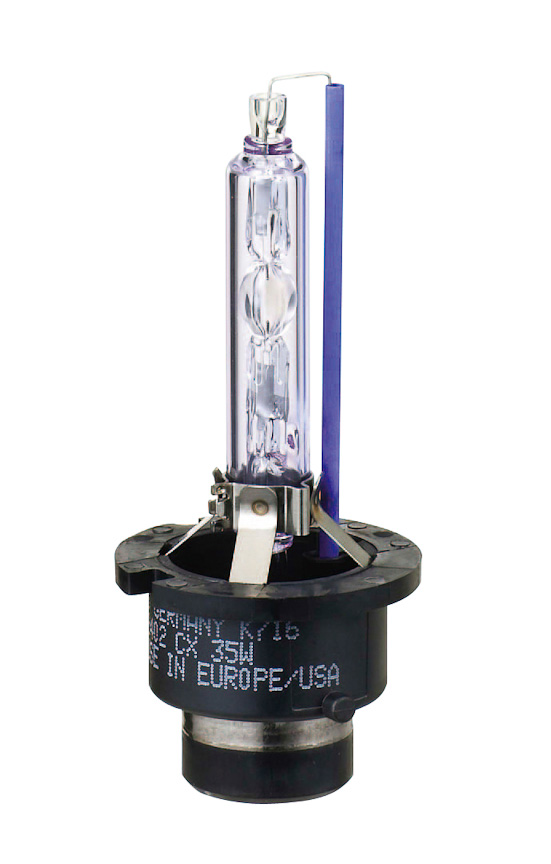 Below are photos of the TRD 18″ SF2 wheels.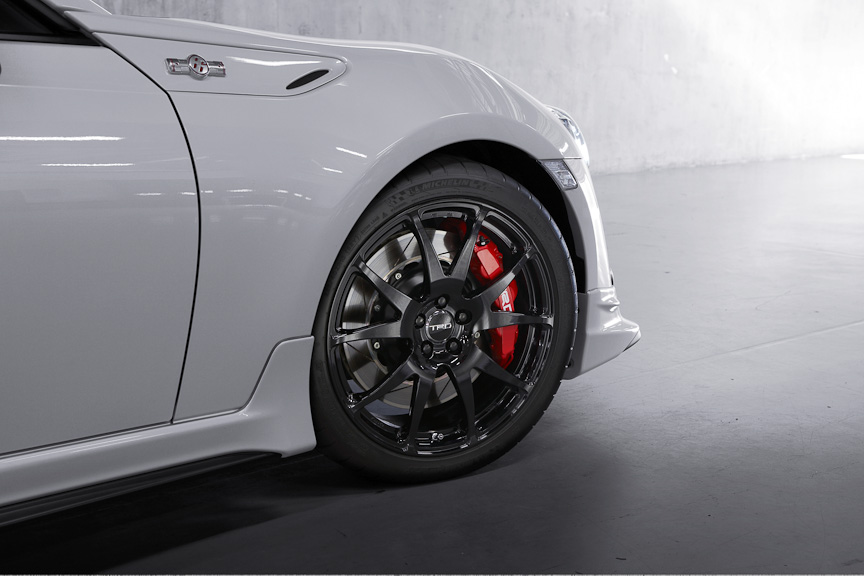 They are a 1-pc. Forged Aluminum construction shown here wrapped in Michelin tires.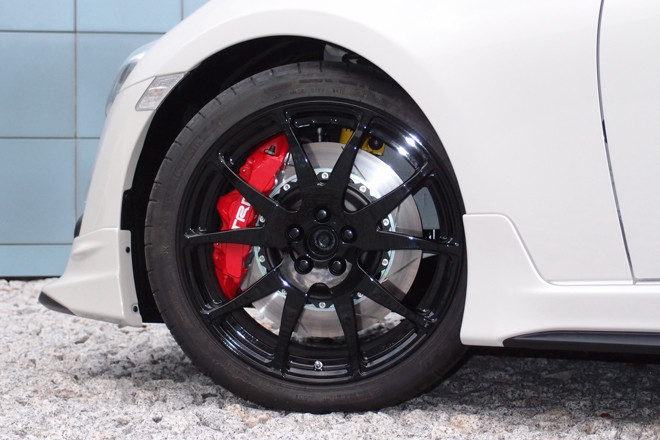 TRD Big Brake kit featuring a 6 pot front and 4 pot rear calipers clamping down on 355mm front and 345 mm rear disc.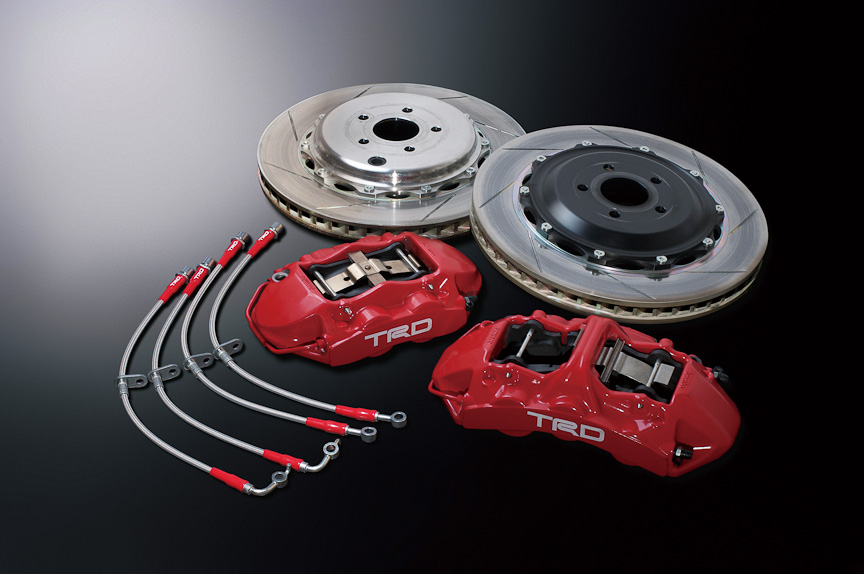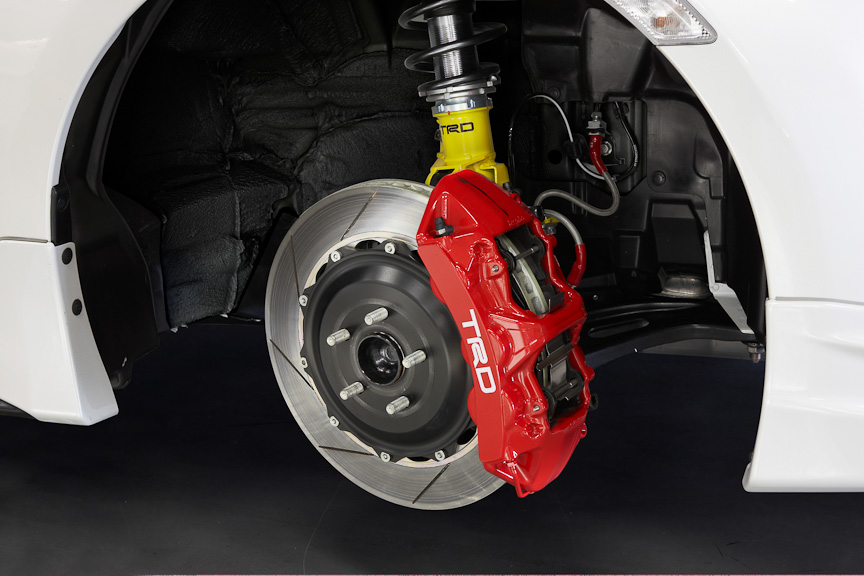 The kit comes complete with TRD pads and TRD stainless steel braided lines.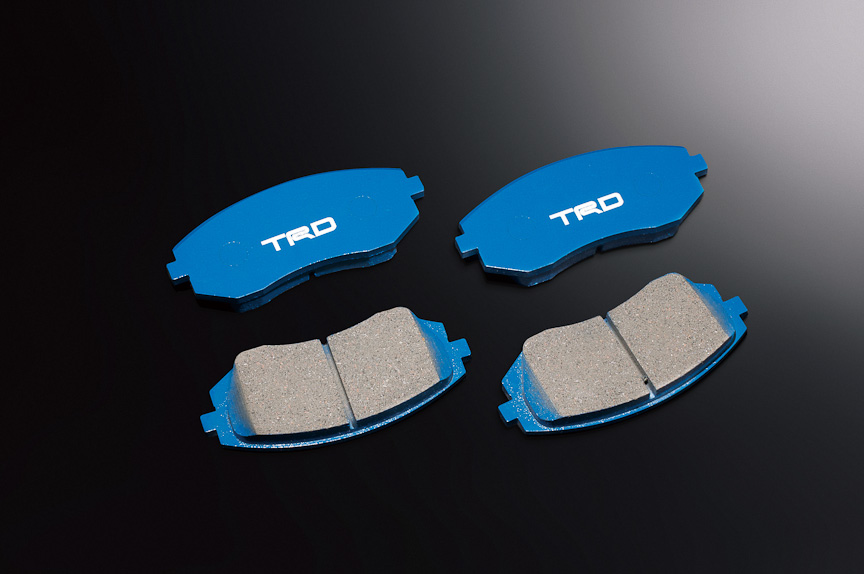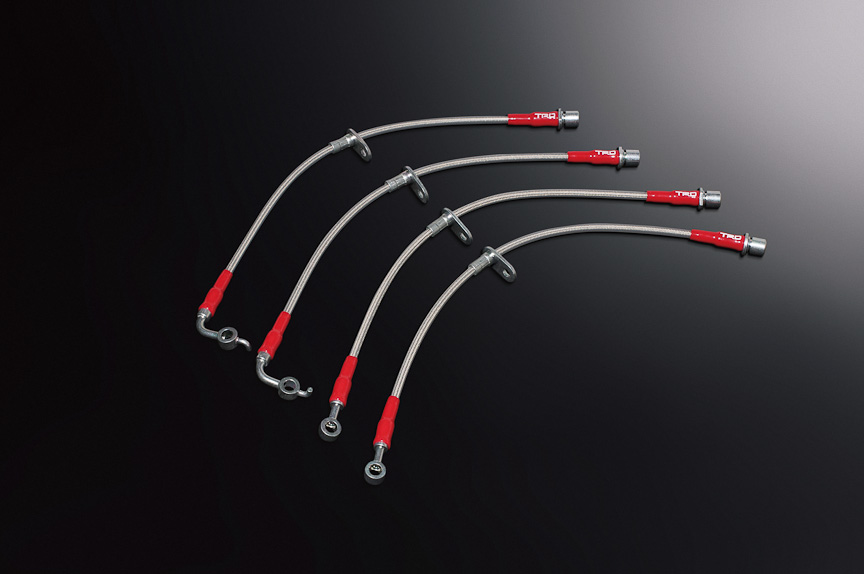 They also offers an adjustable Ride adjustment suspension set with a 40-way damping adjustment.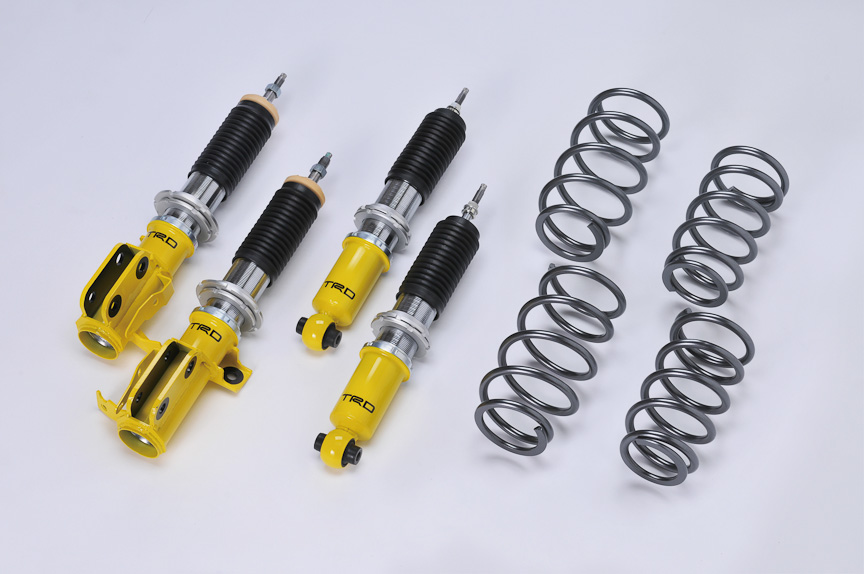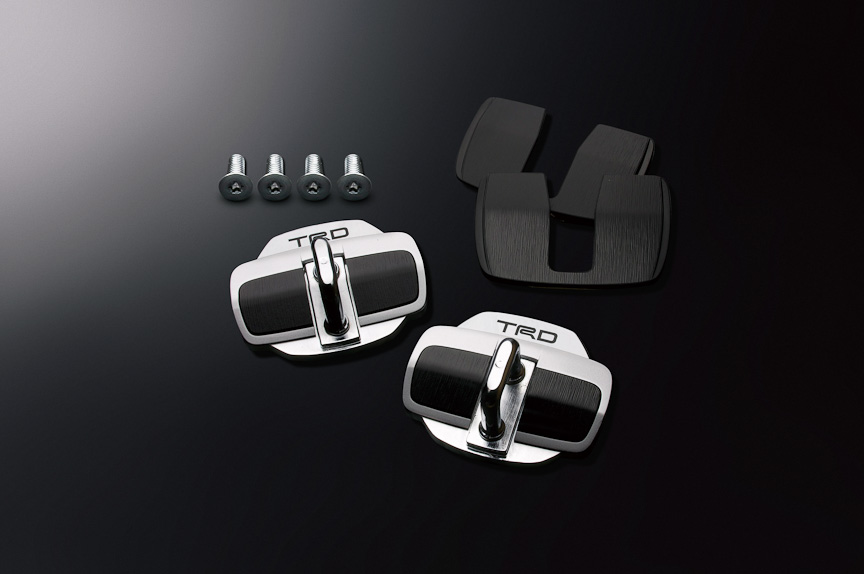 I didn't know what that other part was next to the suspension until I saw another shot of it installed. Turns out to be the TRD Door Stabilizer set.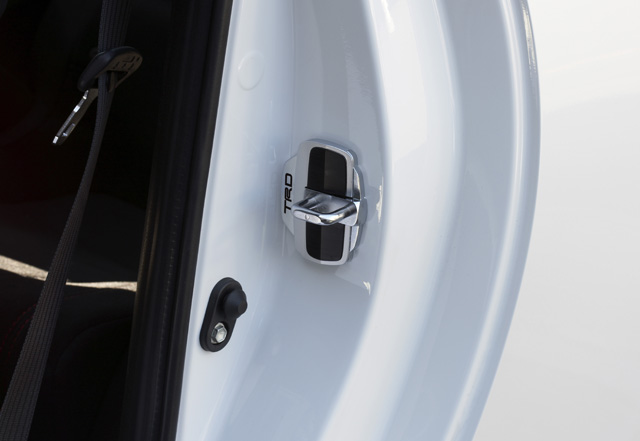 The interior of the 86 was dressed up with a slew of TRD Performance parts.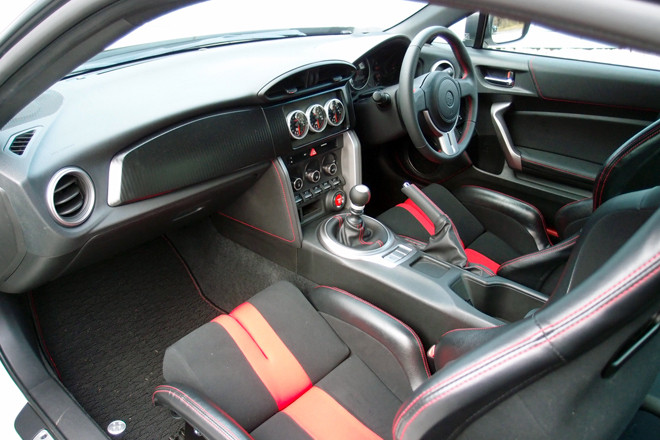 TRD Sports seats are offered in black with red stripe and red stiching.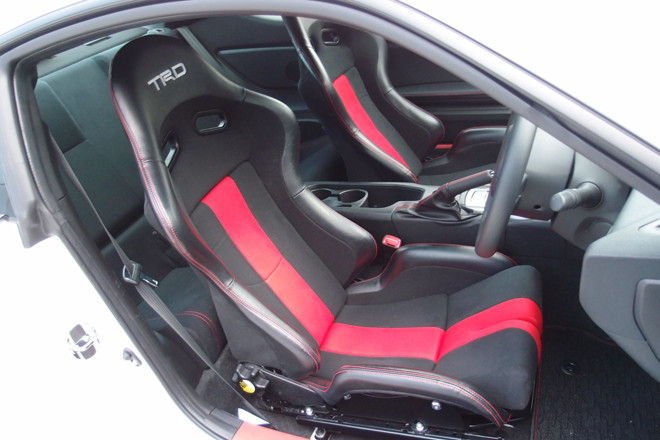 Small detail parts like the TRD Shift knob with a TRD Push Start Switch,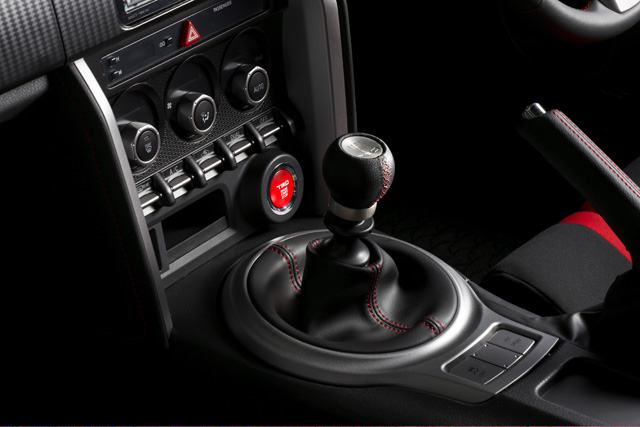 and TRD Sports Meter Link System complete the singular brand theme.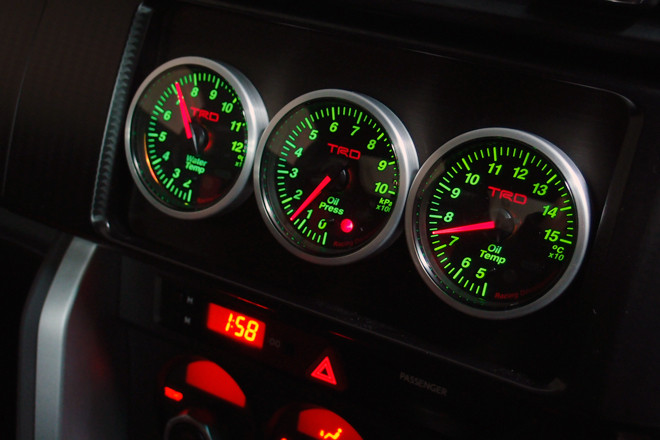 For more info and complete price list of the 86 TRD Performance line, click HERE.
photo source: TRD Performance Parts via webcg