Featured Artist: Matt Williams
As an artist, I'm in constant search for inspiration. I'm a firm believer than we all inspire each other in one way or another with our work.
I came across Matt William's work many months ago. It's the RAUH-Welt (RWB) Porsche 993R posted on Tumblers if I recalled correctly.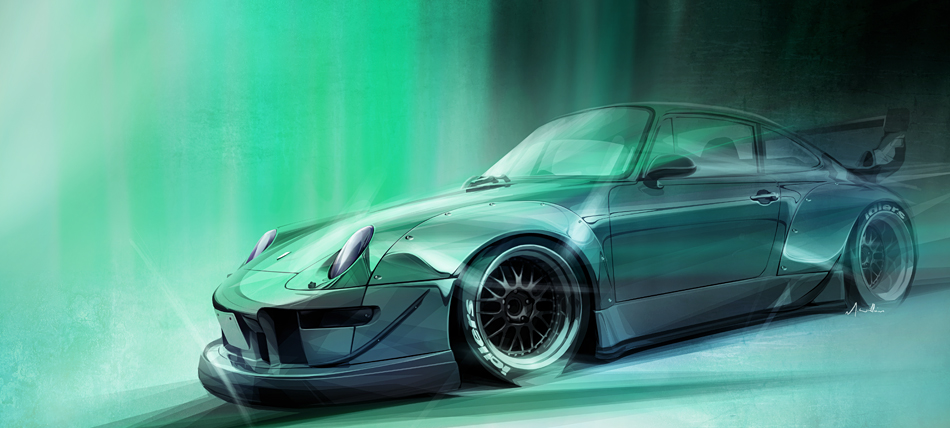 It had no source link so I didn't know any other info on the artist but just knew the style of it inspired me.
Fast forward to a couple of weeks ago, I came across another illustration with a similar style – a classic BMW CSL 3.0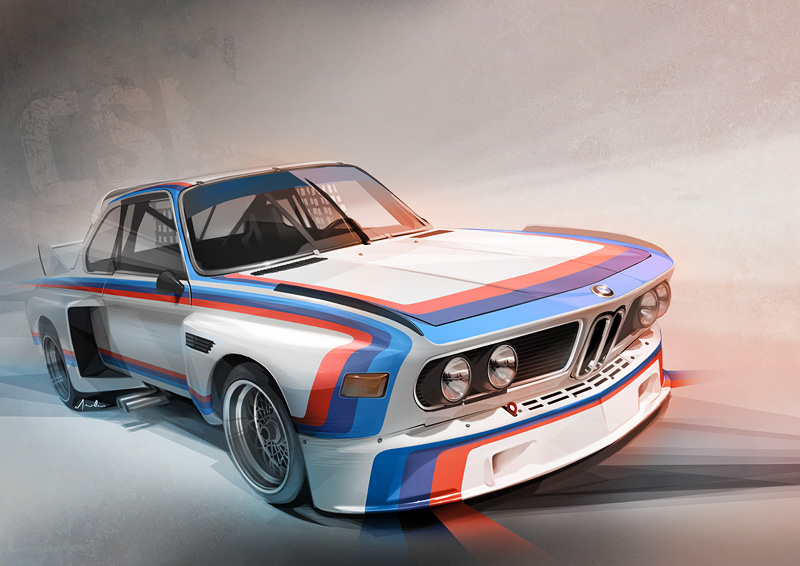 – but this time it had a source link (mattjw.carbonmade.com).
And to my surprise, it's the same artist that had done the RWB 993R. So I contacted Matt Williams letting him know how inspiring his works are. I also asked to see if he would be interested in a blog feature to give his work more exposure and fortunately, he was down for it.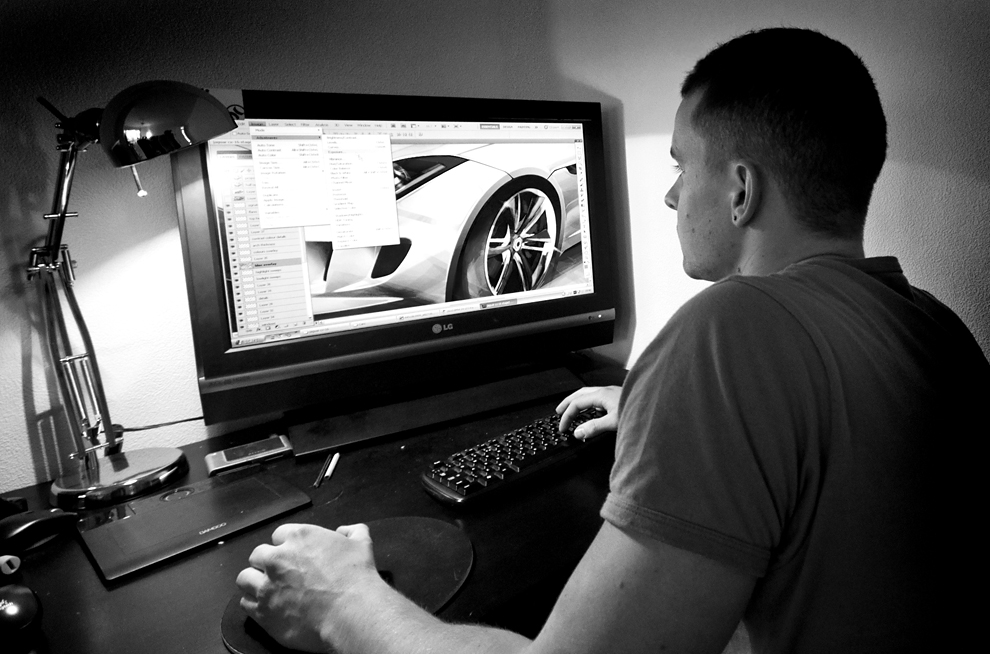 Below is a Q and A with Matt Williams.
JON SIBAL: I've seen your work online and were just impressed with the quality and style. Can you give us a quick background story on who you are, how you got started in the art field, leading up to where you are at currently in your career.
Matt Williams: Ever since I could first hold a pencil all I've done is draw. From an early age it was clear there was only one thing I was interested in drawing, and that thing was cars. Sports cars, monster trucks, muscle cars, cars I could see out of the window, anything as long as it had 4 wheels. So skip forward a decade or so and its time to pick a degree choice, so I applied for Automotive Design at Coventry University, UK and was accepted. By this stage my sketchwork leaves a lot to be desired and my photoshop knowledge doesn't extend past the use of the 'filter' options. Throughout the years I spent studying I found digital rendering to be a strong point (and more importantly, the thing I enjoyed the most) so during my 3rd year I offered my rendering skills to the world. I sold my first illustration as a framed print for the grand sum of £25 but the feeling that someone out there wanted to purchase a piece of art I'd created was fantastic. Jump forward again a few years and having finished my degree I now work for a company as a Hard Modeller building concept cars for almost all of the UKs auto manufacturers, and some international ones. When I'm not at work I still try and spend as much of my time as possible being creative and I find illustrating a satisfying and rewarding way of doing so.
JON SIBAL: Your car illustrations has a very unique style that appeals to me a lot. Can you outline your process in creating these, length of time it takes to do, as well the tools of the trade you use.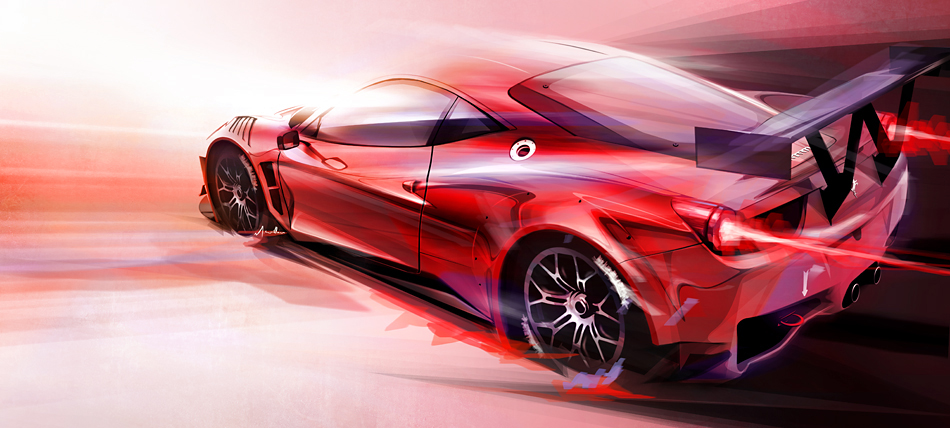 Matt Williams: My current rendering style is what I would describe as a work in progress. It's still a style I'm trying to develop and I try to keep it loose and use as much of the page as possible for the cars form and colours to spread across. I generally just build up many low opacity layers with very basic selections, always starting with darker areas and shadows. Then throw in some details later on and introduce more carefully pathed reflections. All of this work is completed in Adobe Photoshop, and each rendering will usually take at least 10hours or more. Most of my work is actually more mouse than tablet.
JON SIBAL: it's tough picking a favorite piece from your set, I like them all. Maybe the RWB 993R, or the 3.0CSL but that hot rod piece looks pretty awesome too. Do you have a personal favorite from all the car illustrations you've done so far? And why?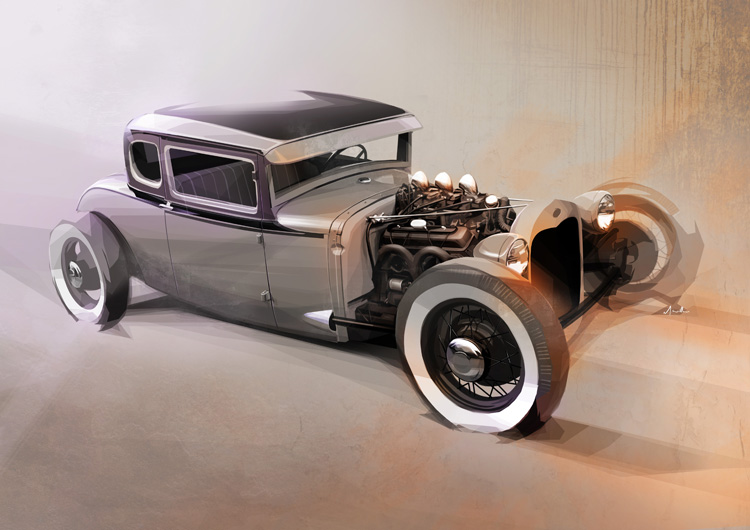 Matt Williams: For me, picking a favourite is very difficult as I tend to become very critical of each piece within hours of completion, 2 days later and I will generally hate the latest piece and only see the bits I can see I've done wrong! This is good however as it makes me think how I can improve the technique for the next one. If I had to pick a favourite though, I would choose the Porsche.
JON SIBAL: Sometimes when I stumble upon really good art, whether it be automotive related or not, it just makes me want to go back to my studio and start drawing . What do you do or look at that never fails to inspire you.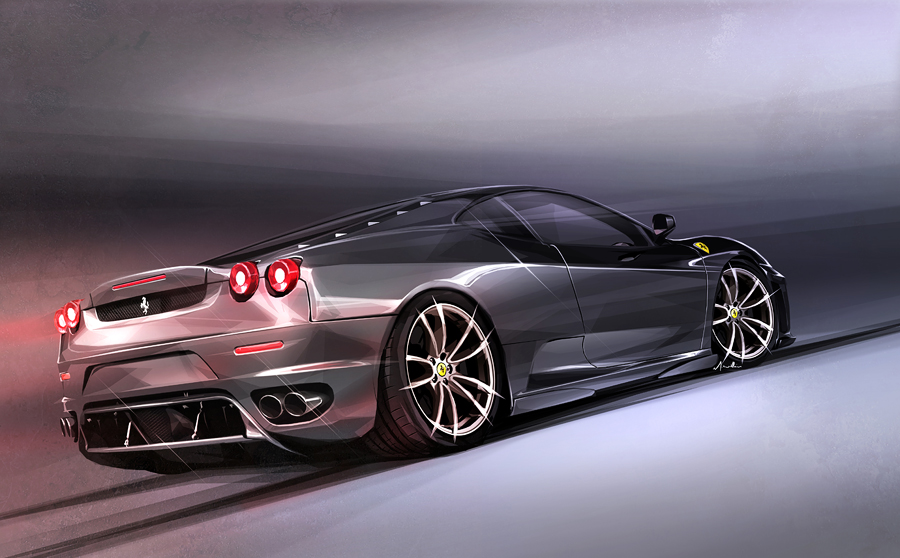 Matt Williams: There's an abundance of incredible websites full of talented artists out there, and it only takes one image special image I haven't seen before where someone has done something clever with lighting or colour where I think 'that's brilliant, I want to be able to render like that'
JON SIBAL: Who are your greatest influences.
Matt Williams: Scott Robertson and Daniel Simon showed me what was possible and encouraged me to push myself through my degree. Their books and work online have never failed to inspire me.
JON SIBAL: What are the challenges you've encountered so far as Automotive Design artist. Any pet peeves?
Matt Williams: Exposure, gathering interest and finding customers. Its difficult to know exactly what the internet audience will want to see, or what people will want to share online. This in turn makes it difficult to get your work out there and for it to be taken seriously. But it's definitely important to get your work up in as many places as possible to get the best chance of receiving useful feedback and positive comments, along with the potential bit of work every now and then. One pet peeve would definitely be people who commission work and then change their minds / don't pay after you've put in all the time and effort!
JON SIBAL: What's the best advice you've received.
Matt Williams: Honest friends who say 'yeah its good but I don't like this bit' or 'that bit doesn't look finished' are the most annoying but also the ones with advice you should listen to. Unless their design work is crap, in which case dismiss everything they say and banish them from your room.
JON SIBAL: Where do you hopefully see yourself 10 years from now.
Matt Williams: I would love to own my own business some day, offering services ranging from illustration, ideation and sketchwork, and photography. I will have moved somewhere with a much warmer climate by then too. Whether it will happen I don't know, but as long as im still making artwork I won't mind.
Here some more samples of Matt's work.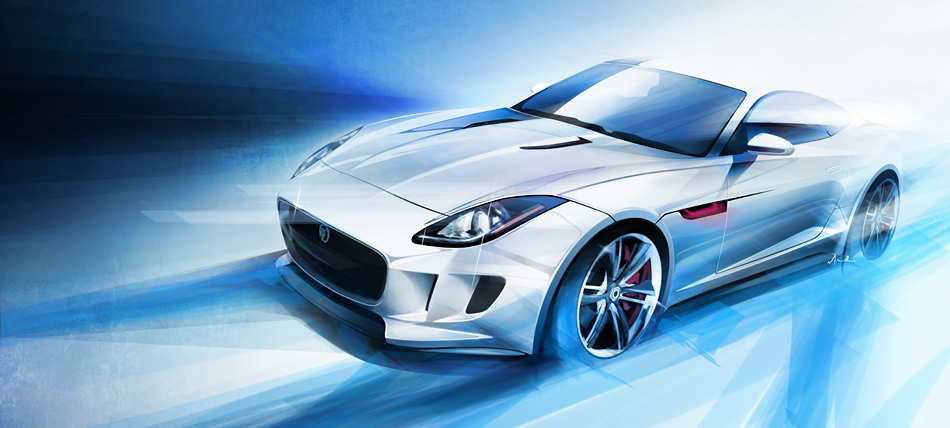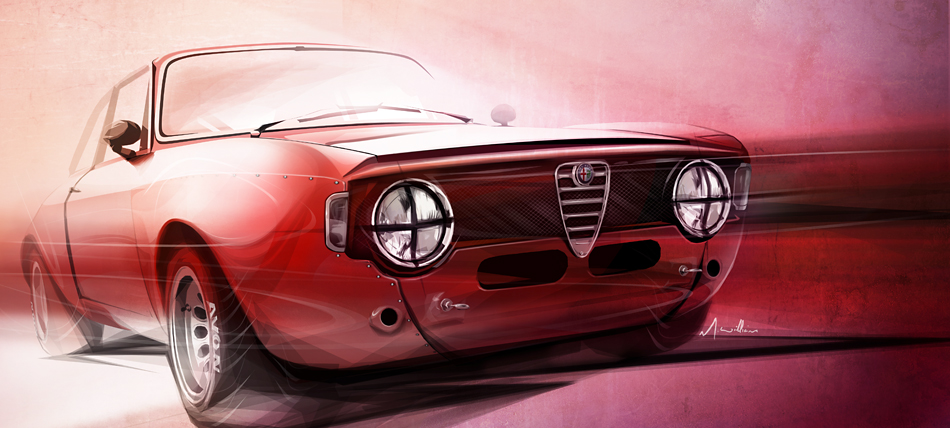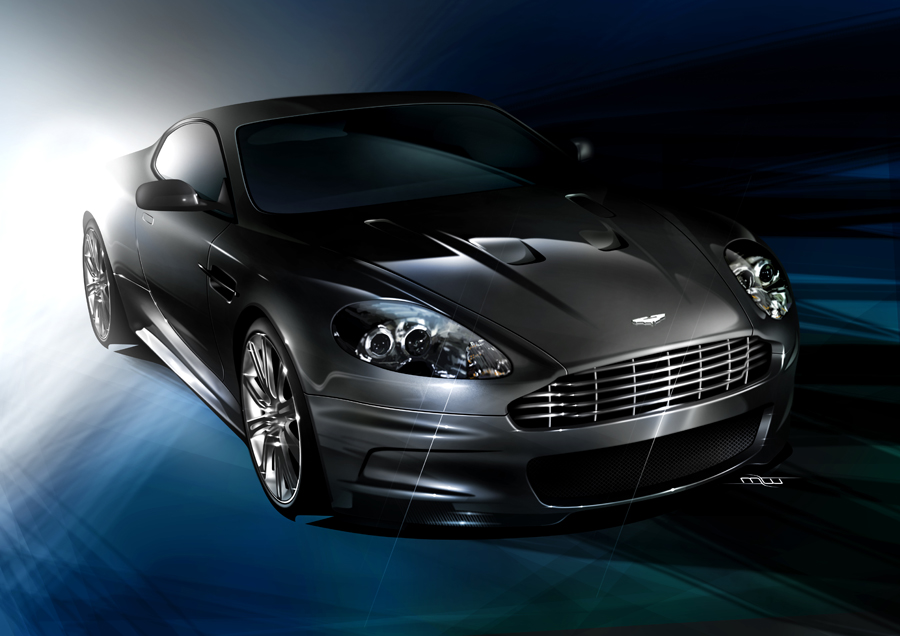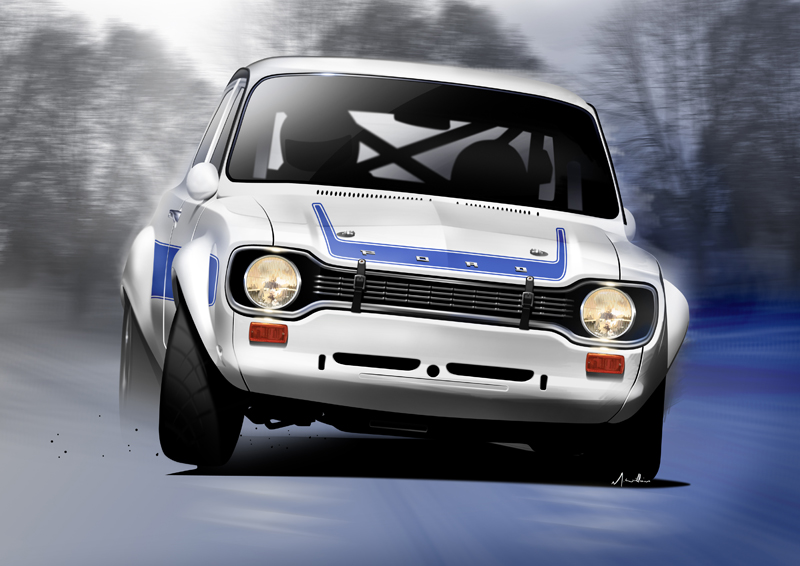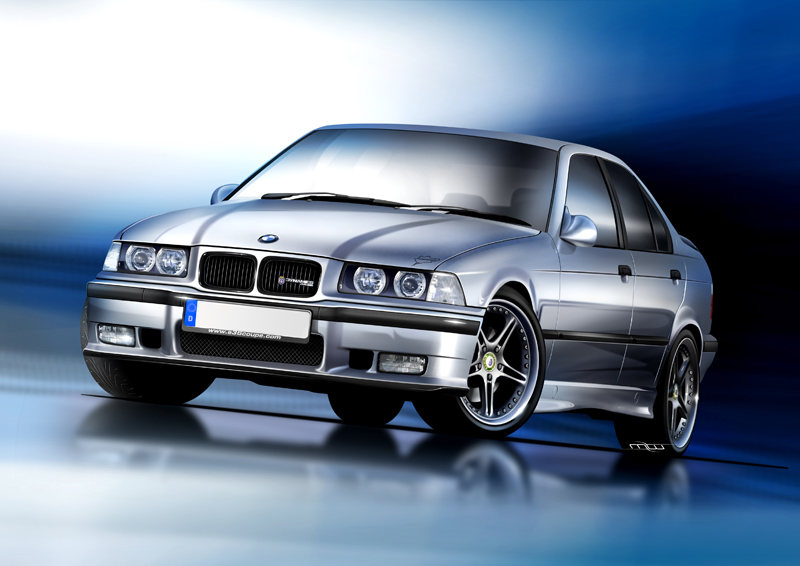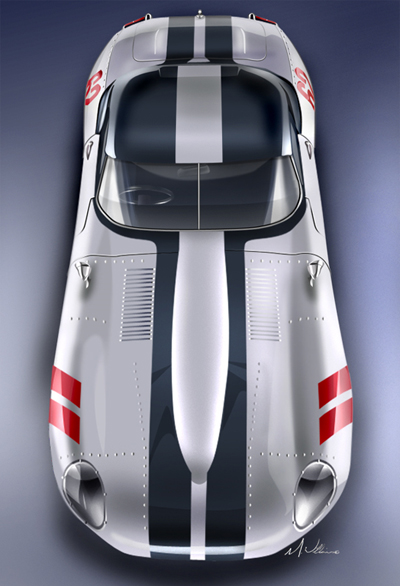 I'd like to thank Matt for his time and sharing his artwork with us. If you are interested in commissioning him for a project, hit him up through his website at mattjw.carbonmade.com