Garage G-Force EVO X
At the recent HKS Premium Day event, the Garage G Force EVO X demo car stood out to me out of the many tuned cars. Check out the pics.

Those exposed hardware on the front lip is a great touch.


Perfect stance.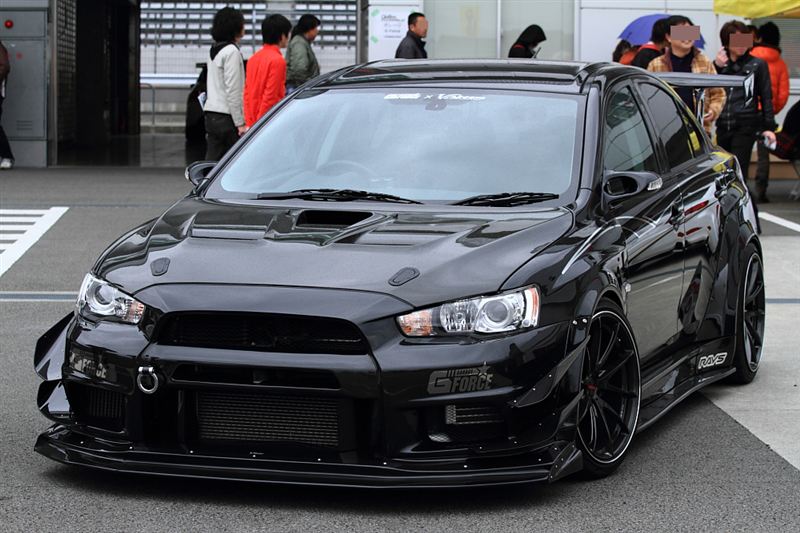 Properly sized canards and a nice set of Volk Racing G25s sets it right.


Widebody rear quarter panels with exposed rivets, nice and raw.

More info on Garage G Force HERE
photo source: Minkara