INFMS Car Show
14 August 2012
3 Comments
While we were waiting for JDMEGO Jay and Karen, Jerry and the rest of the guys at the NISEI Week Showoff car show decided to hang out at BOWLS for some comfort.
RJ took us to Lazy Ox Canteen around the corner for lunch. The air conditioned room and a cold iced water was a much needed relief from the heat.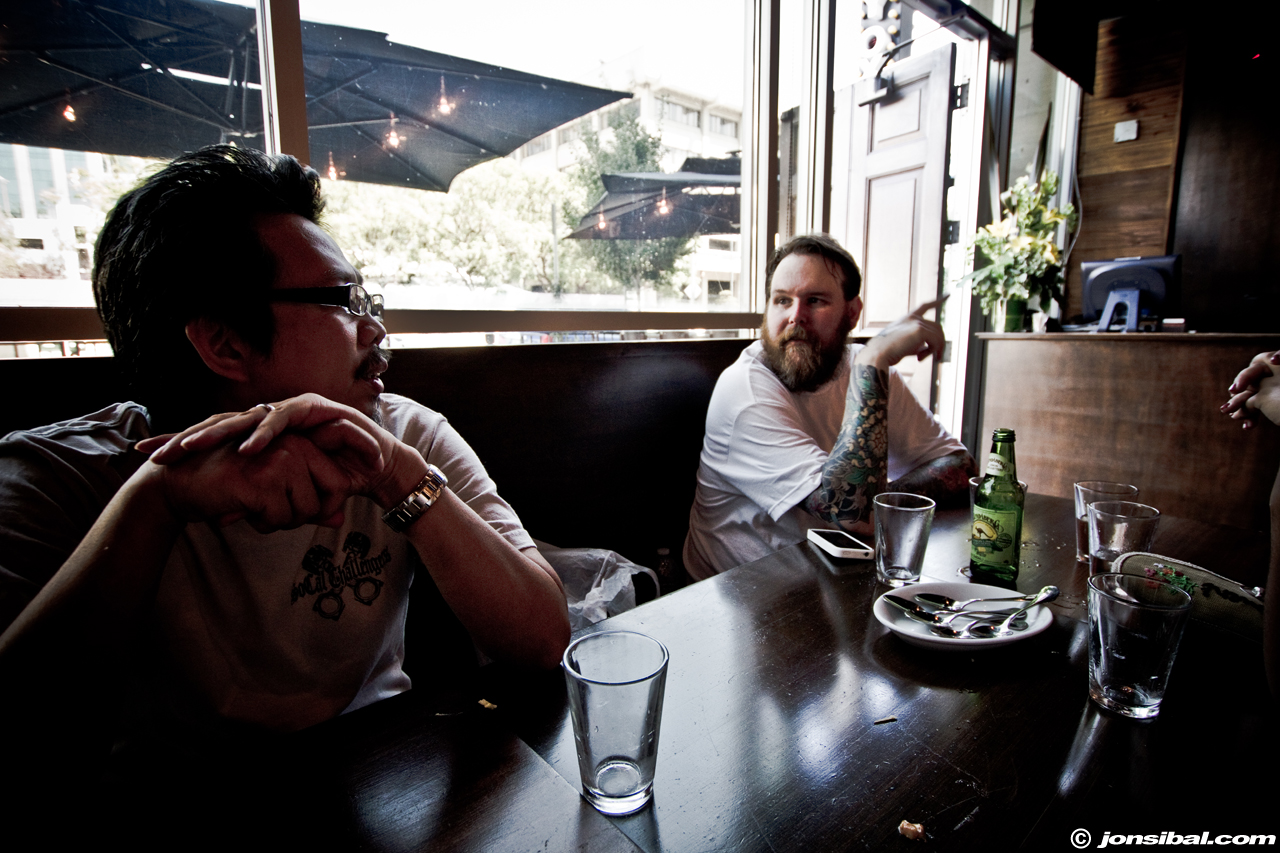 It's cool to see Jay out and about. As close as I am to this guy, I think I've only get to hang out with him once a year LOL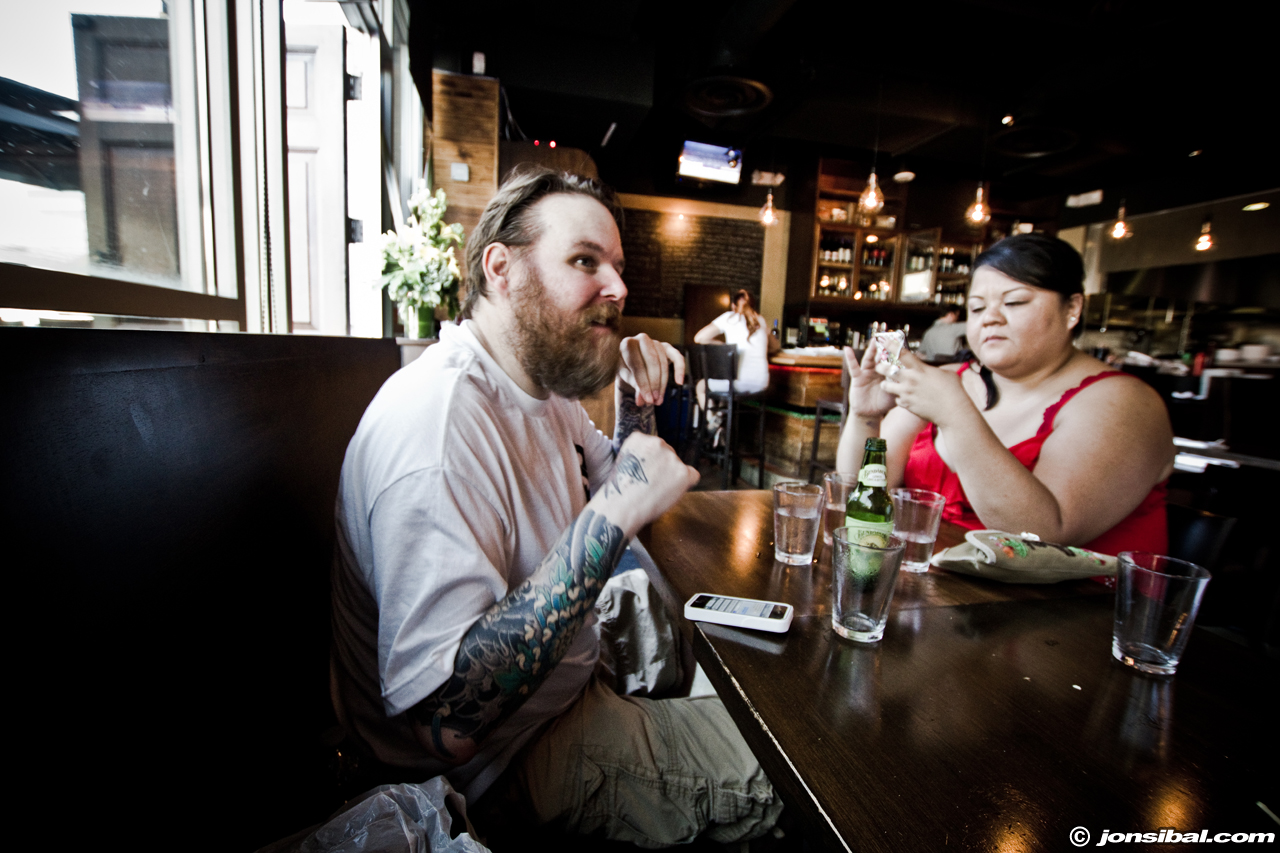 Andrew and RJ listening intently on Jay's adventure with his new FRS project car.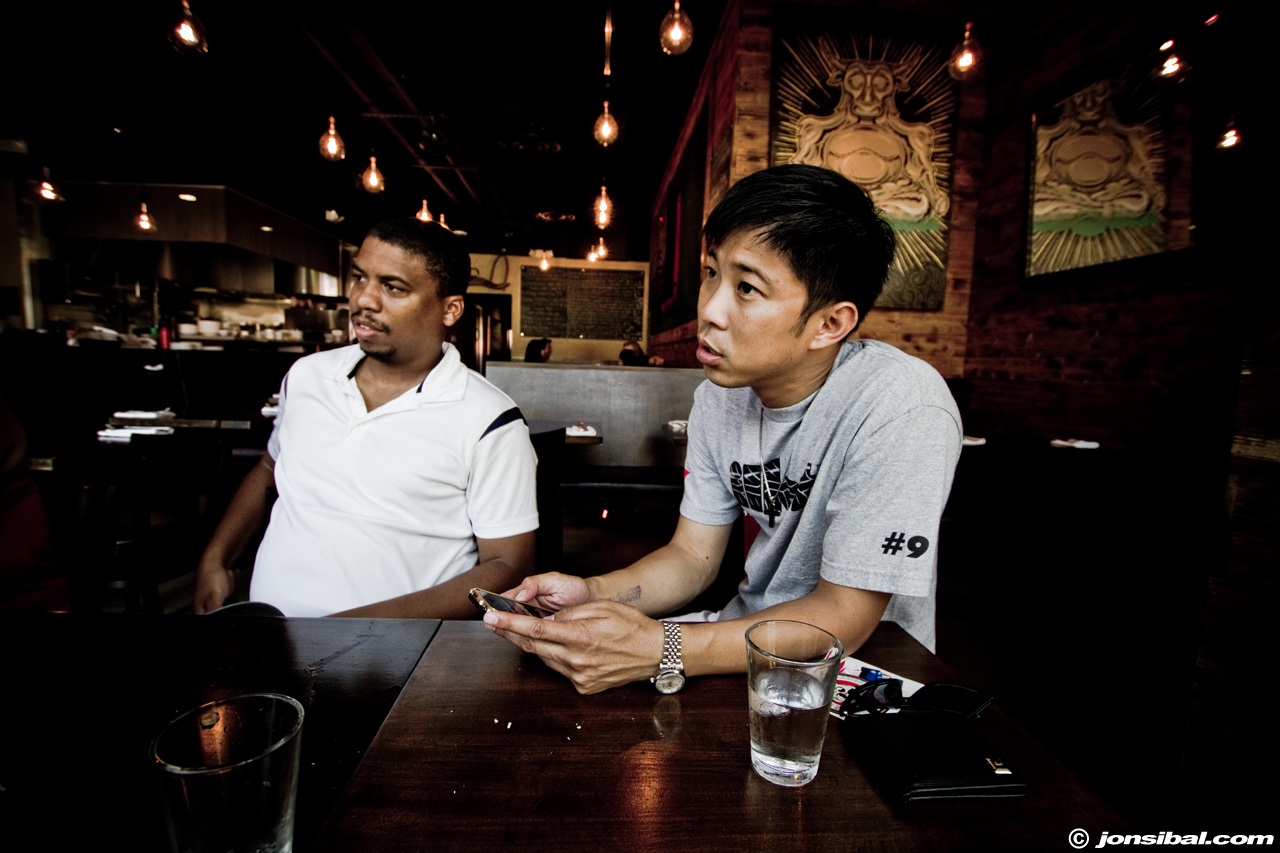 The food turned out to be very good – especially the Short Rib Crepe! We got our grub on and headed on out to Mark Arcenal's INFMS car show that he collaborated with the Canibeat crew.
The pleasant ocean breeze was nice, even from the outside of the event. Thanks to Yogi and Max for letting us through. We got in just in time to catch the later half of DJ Q-bert's performance. FATLACE had this nice stage set up with a huge digital screen in the backdrop.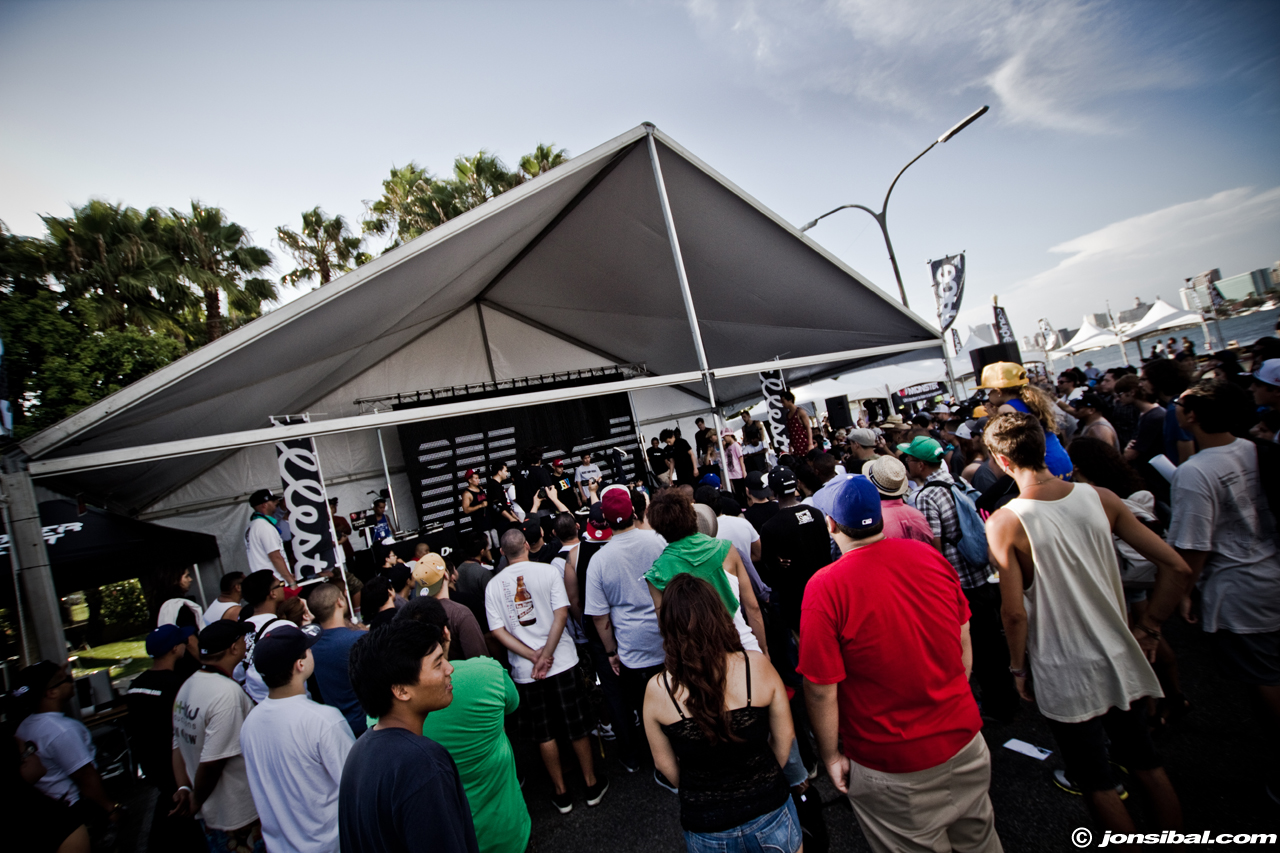 It gave the show a real nice vibe and lively atmosphere the whole time we were there.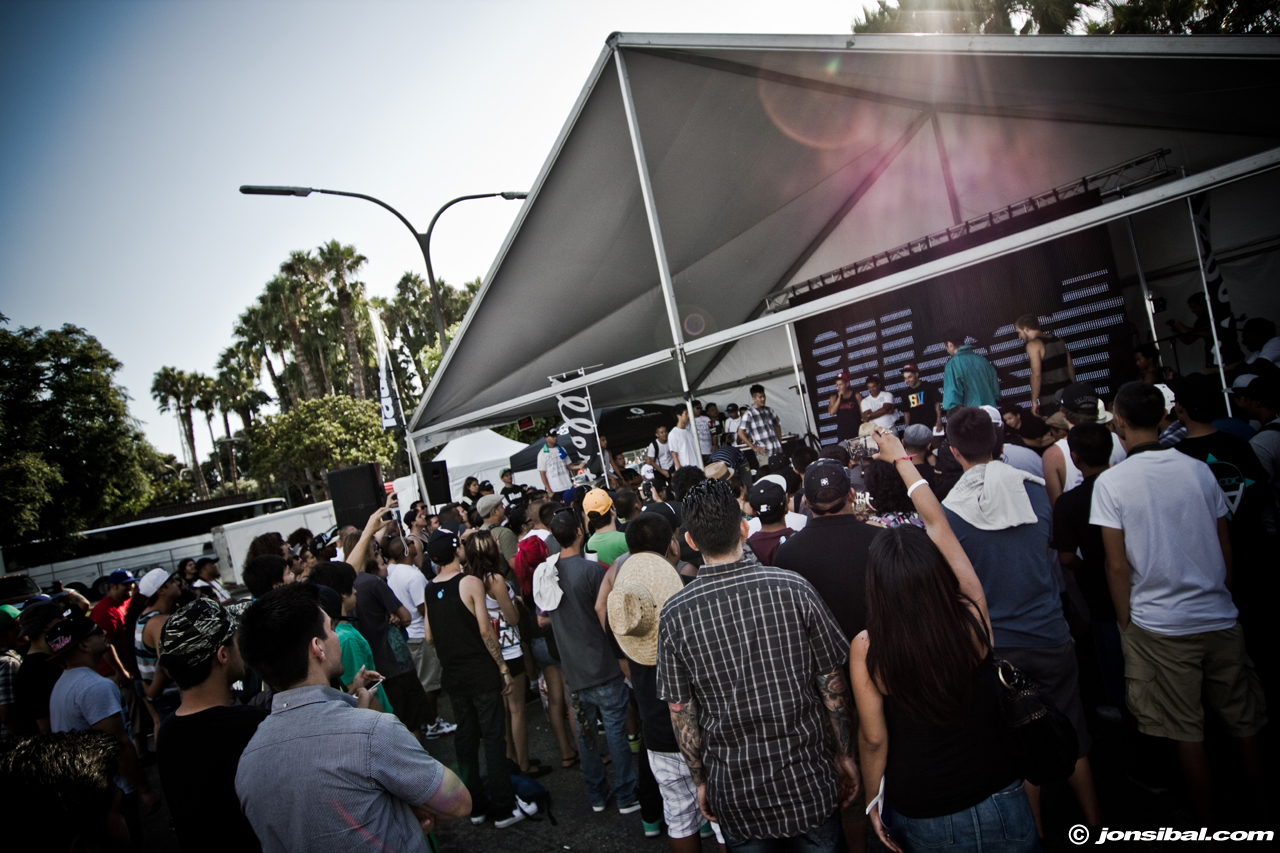 We bumped into our buddy Antonio founder of MOTORMAVENS…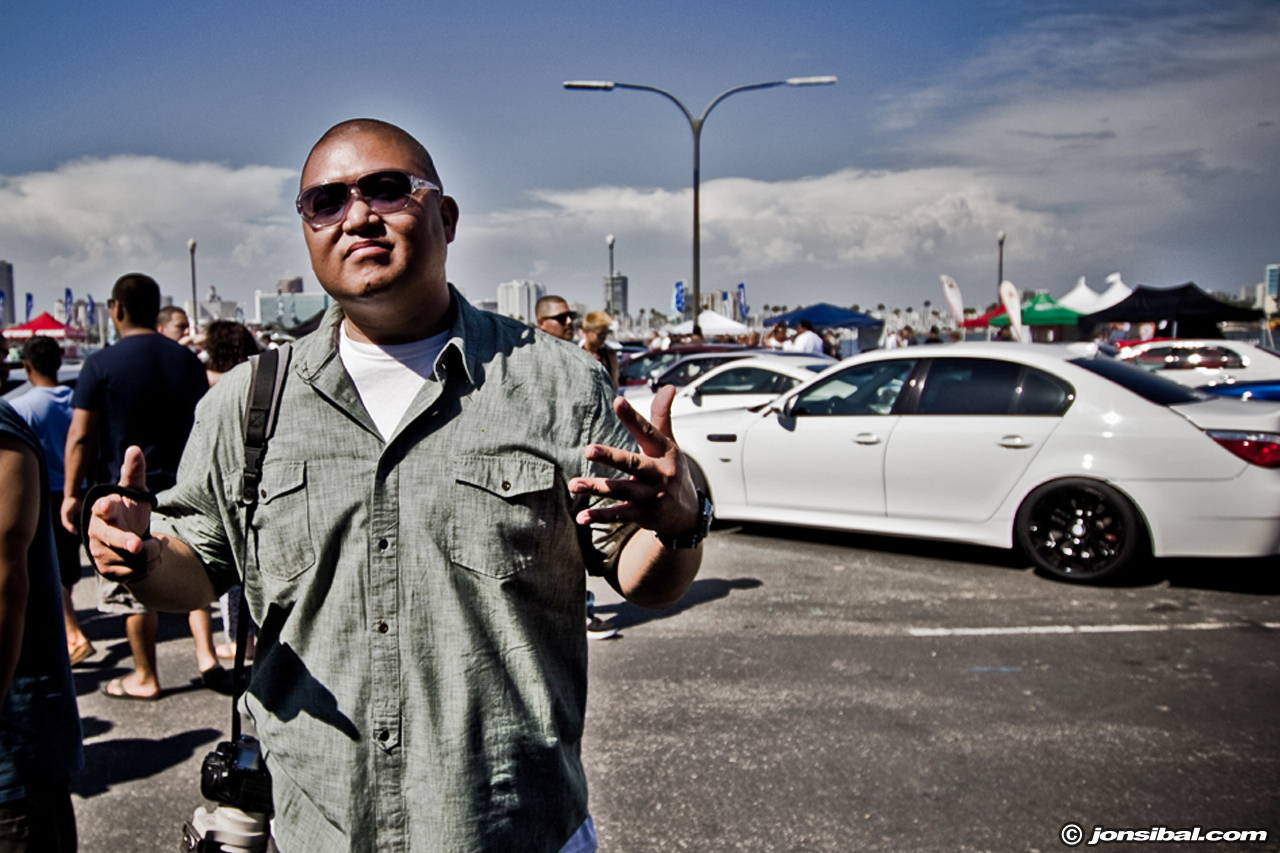 …ready to take off to hit up the NISEI Week car show.
Deeper into the show, we found Mark.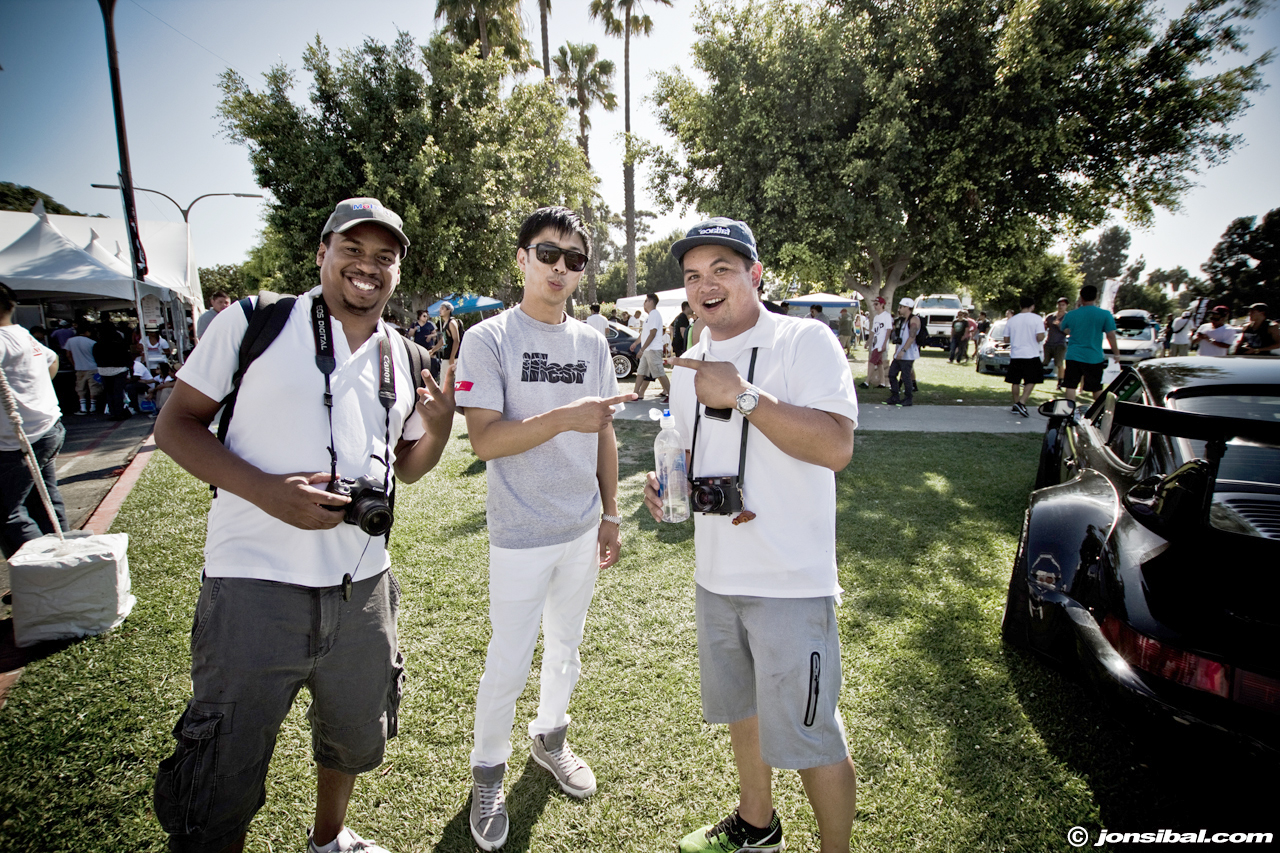 RJ and Mark, the 2 busiest friends I have.
And because of everyone's schedule, we rarely get together so this group shot is a rarity lol.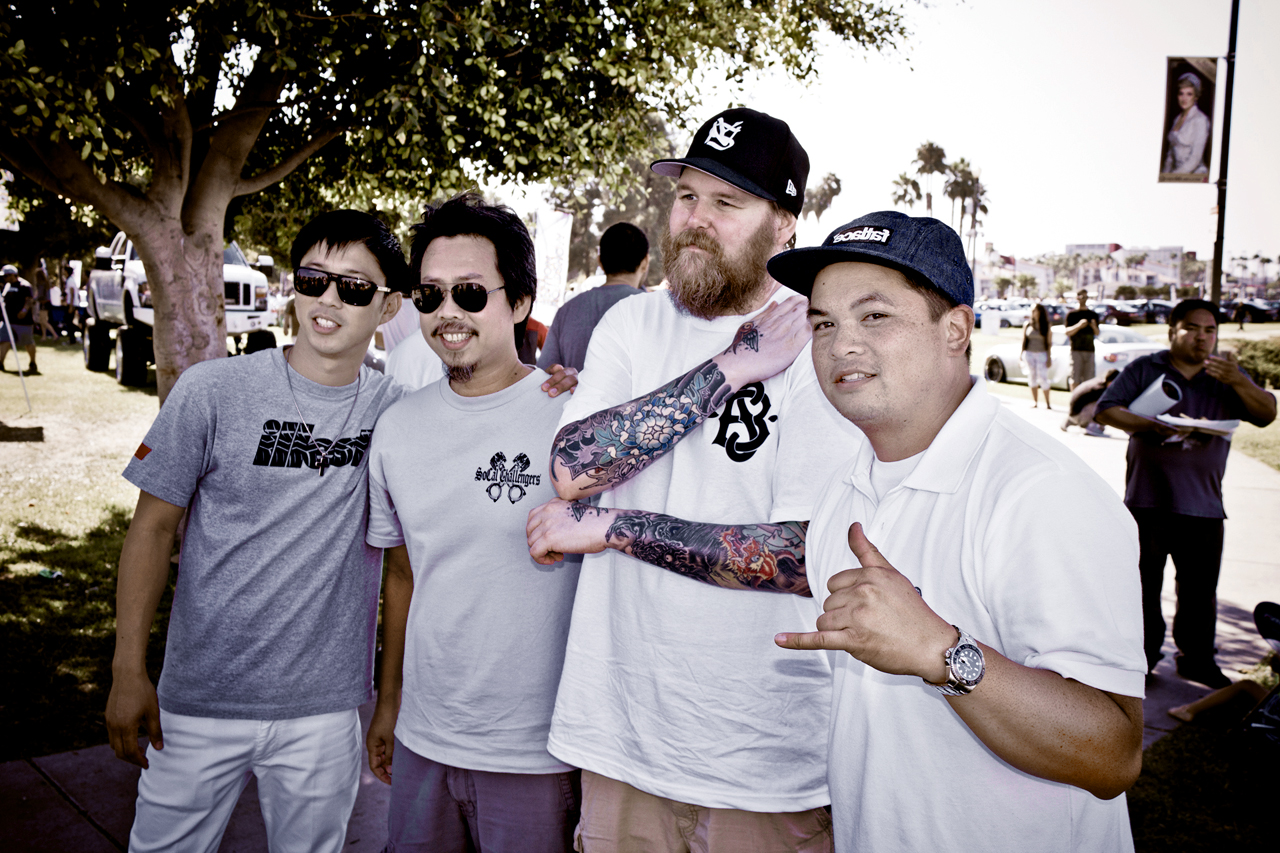 Thanks for the photo Andrew!
Aside from the cars, going to shows to see old friends and meeting new ones is what its all about for me now.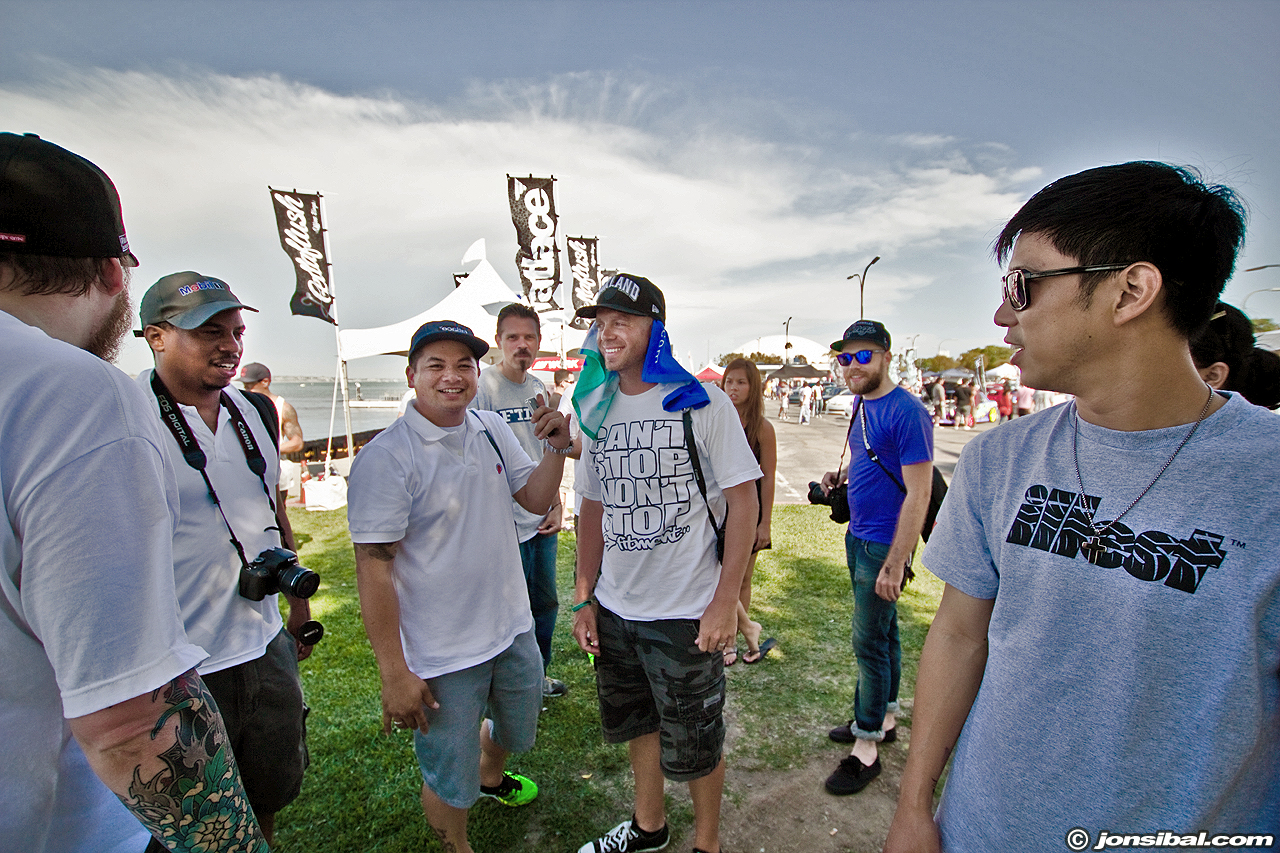 It was cool to finally get to meet SPEEDHUNTER Feature Editor Sean Klingelhoefer in person (shown above in the blue shirt). I've first met him through Skyping with Rod Chong – felt so hi-tech for me lol. Def. an honor to meet the talent behind all those artistic photos.
Meguiar's was one of the sponsor of the show providing goodie bags to participants.


I never got a chance to even take a single picture of my car and the above picture is the closet photo that came out of my camera. Blurry pic of Big Willy shown in the background lol.
RJ and the TJIN brothers Neil and Gene.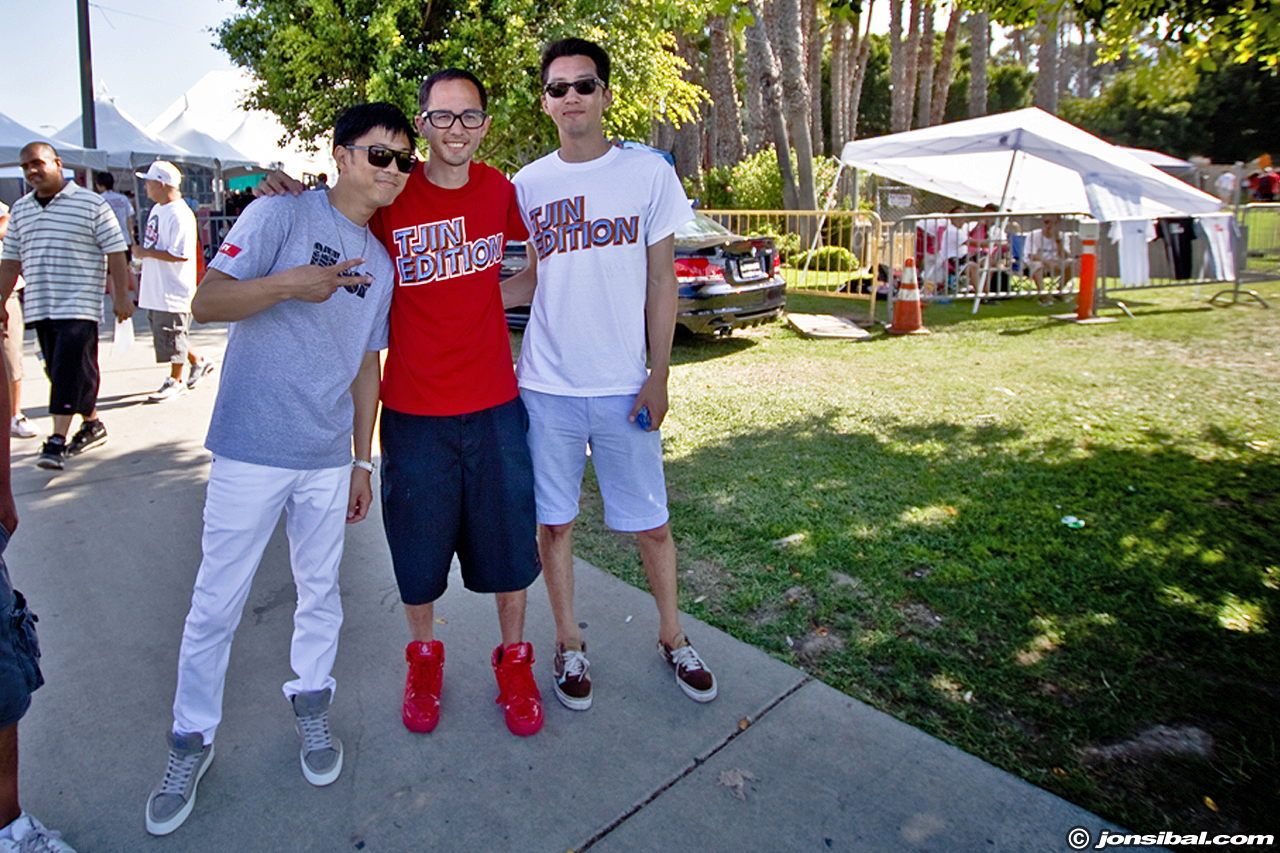 Glad to see these guys as always as well as Denny and Nilo and the rest of the Dayumm crew.
The INFMS car show, held in the Queen Mary Events Park, made the perfect setting to debut the new black coat of Mark's 964RWB "Pandora 1″.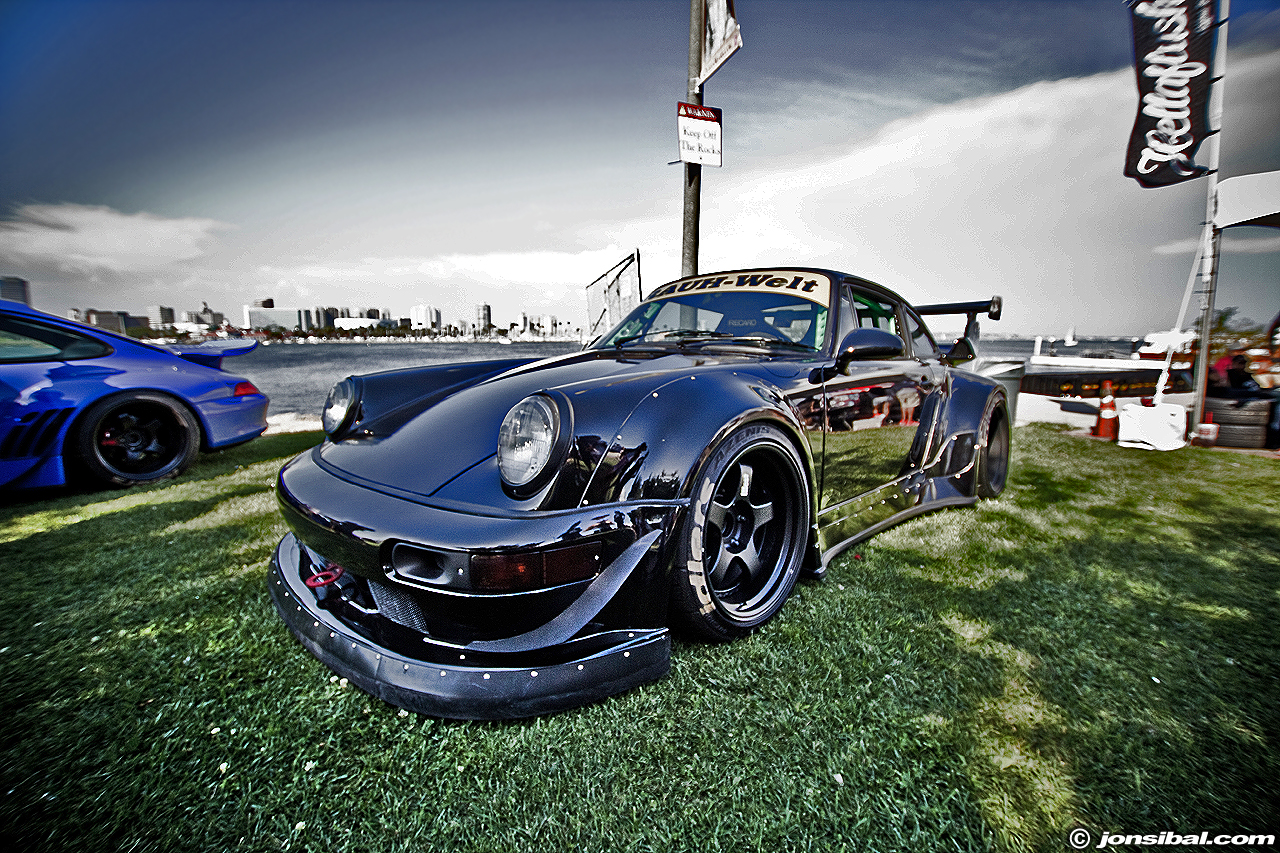 The matte Green paint was good for SEMA and was effective for that purpose but the new gloss black paint just made me love this car even more.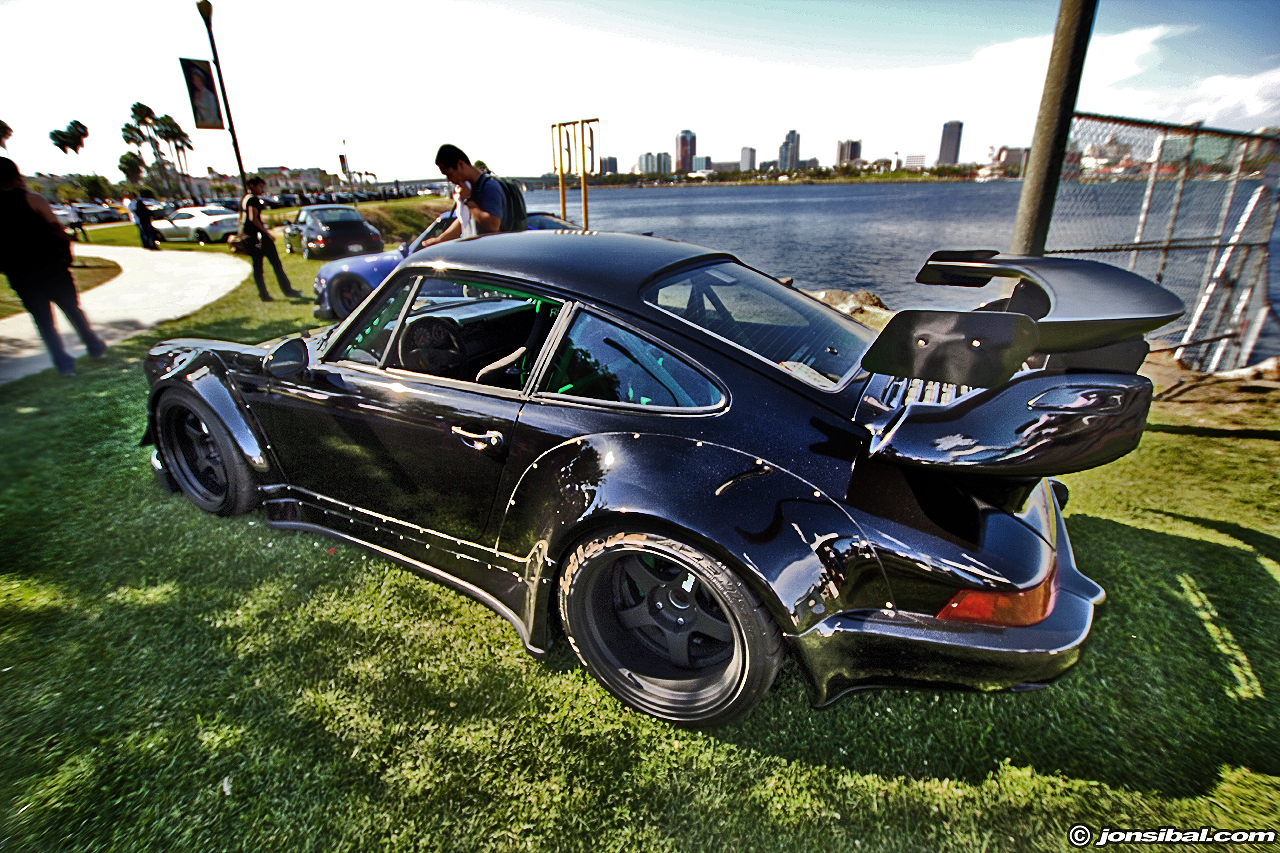 With the matching Black SSR SP1 wheels, the car looked sinister in every angle. Best it ever looked in my opinion.
Marks 993 RWB Street version was there as well.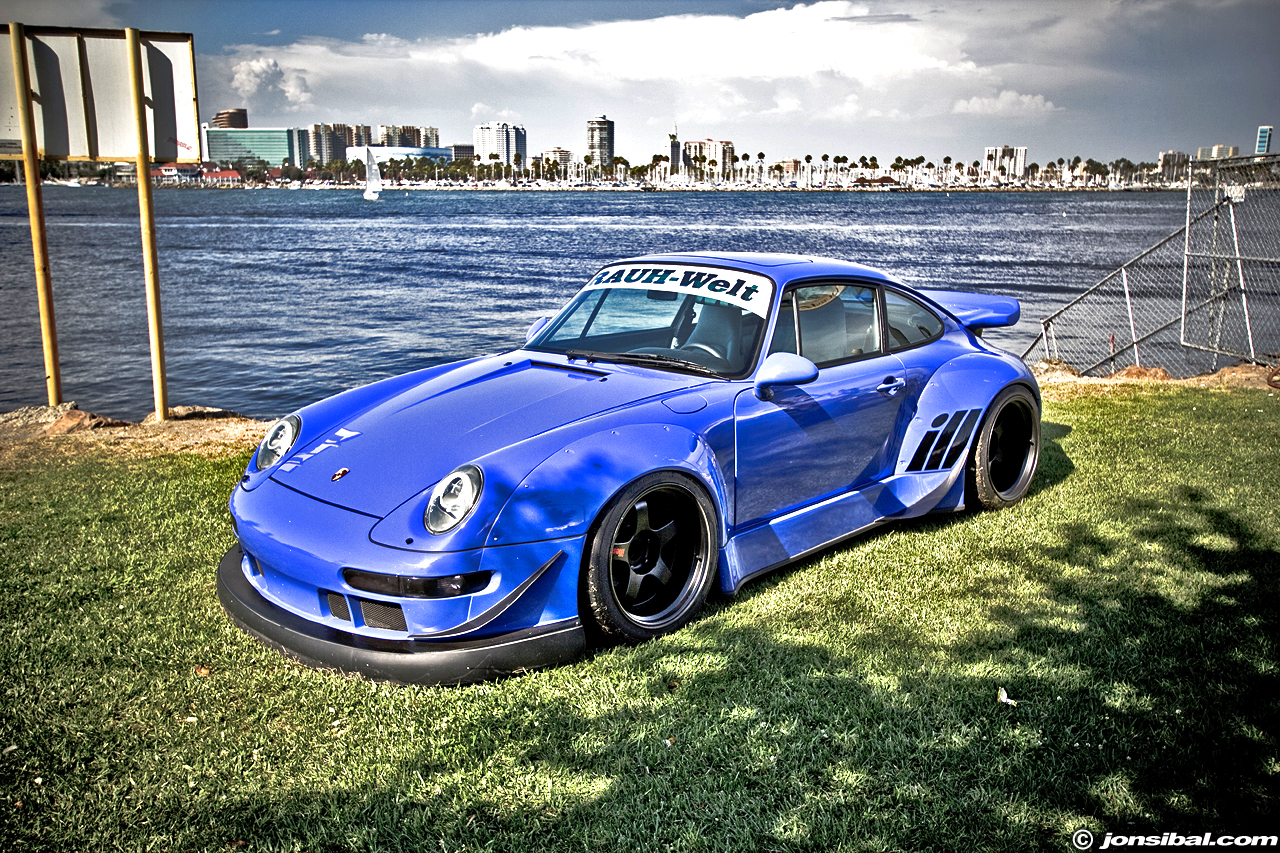 It's been shown for a few months now but this was my first time seeing it.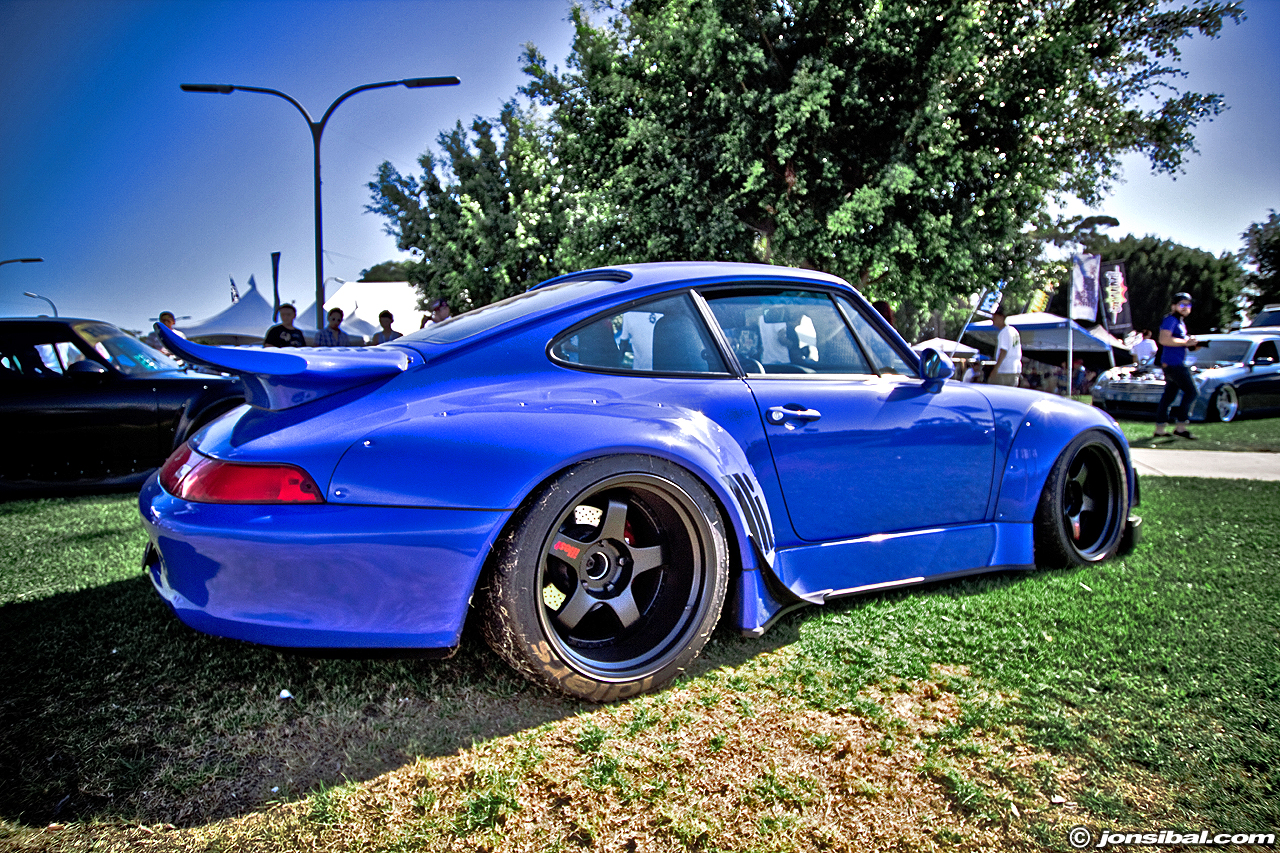 Seeing both of this car together was enough reason to check out the show.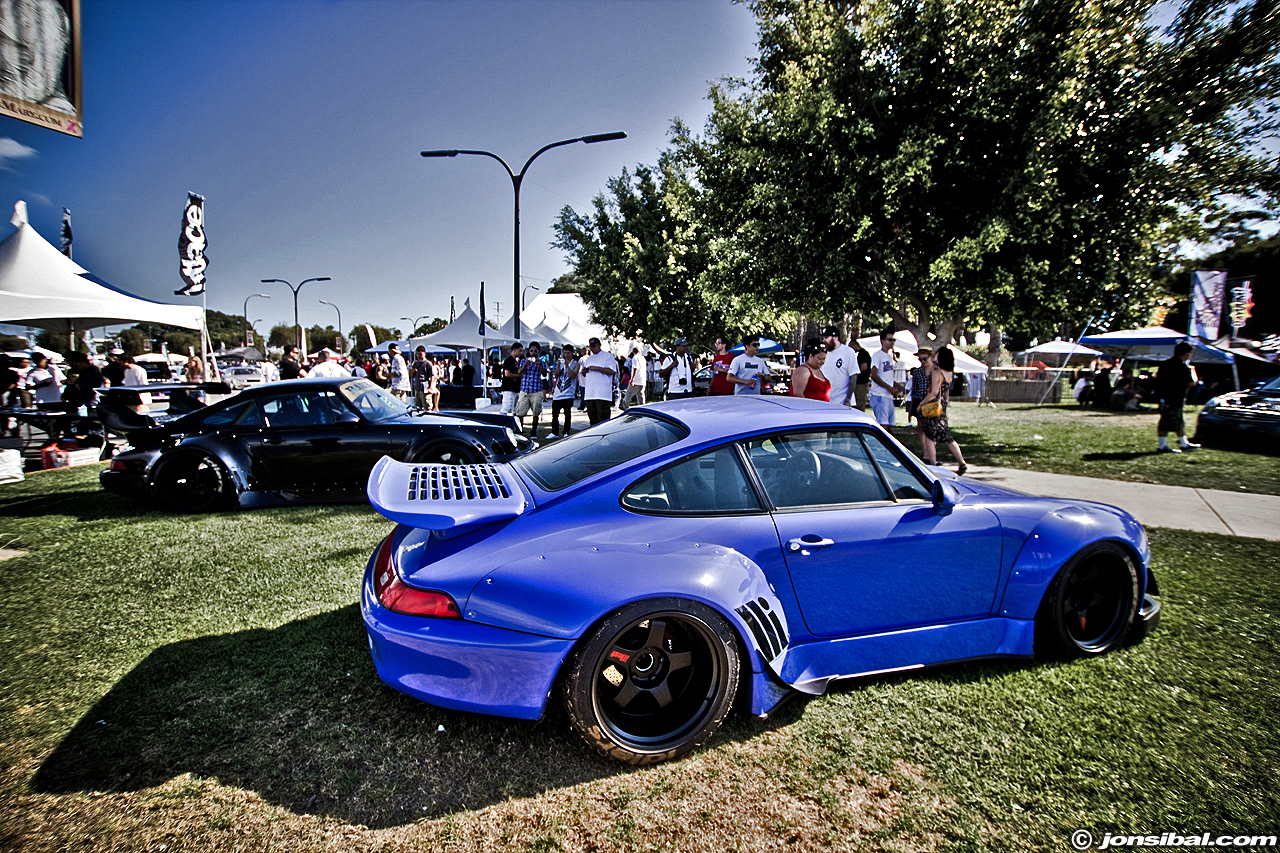 But to see all 3 RWB cars ever made here in SoCal in one spot is just cool.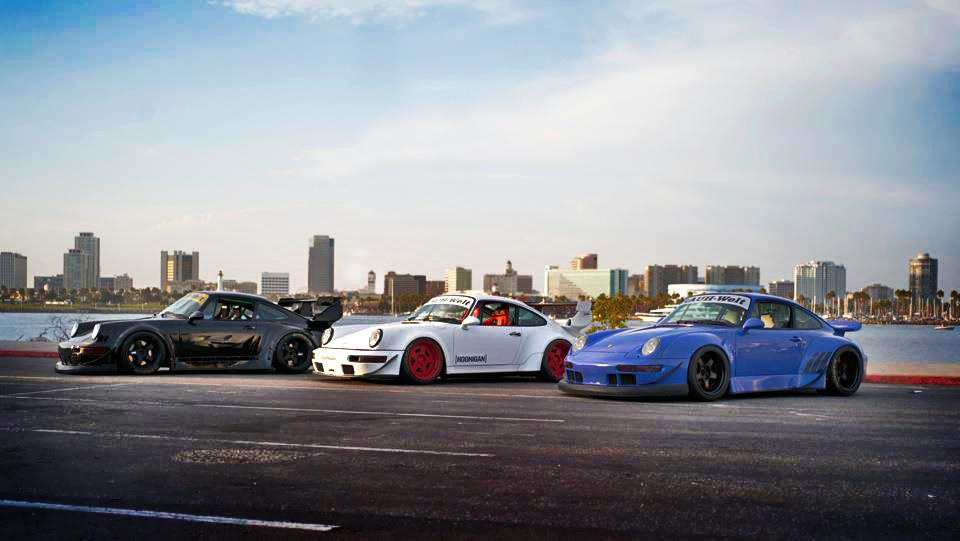 Photo from RWB's FB page with extra post-processing
And like always, I never got to take enough pics from the show so here are a few photos from MotorWorldHype

To see the full gallery, click
HERE
.
Congrats to the whole Fatlace and Canibeat crew for putting together a fun show.
Related Images: