Nisei Week Showoff Car show
14 August 2012
No Comment
SoCal have been quite busy these past few weekends with one car show after another. This past Saturday alone had 2 shows – The NISEI WEEK Showoff Car Show presented by Mainstream and the INFMS car show by Hellaflush X Canibeat.
My good friend RJ de Vera had already planned to hit up both shows so right around 11AM, I met up with him at his pad.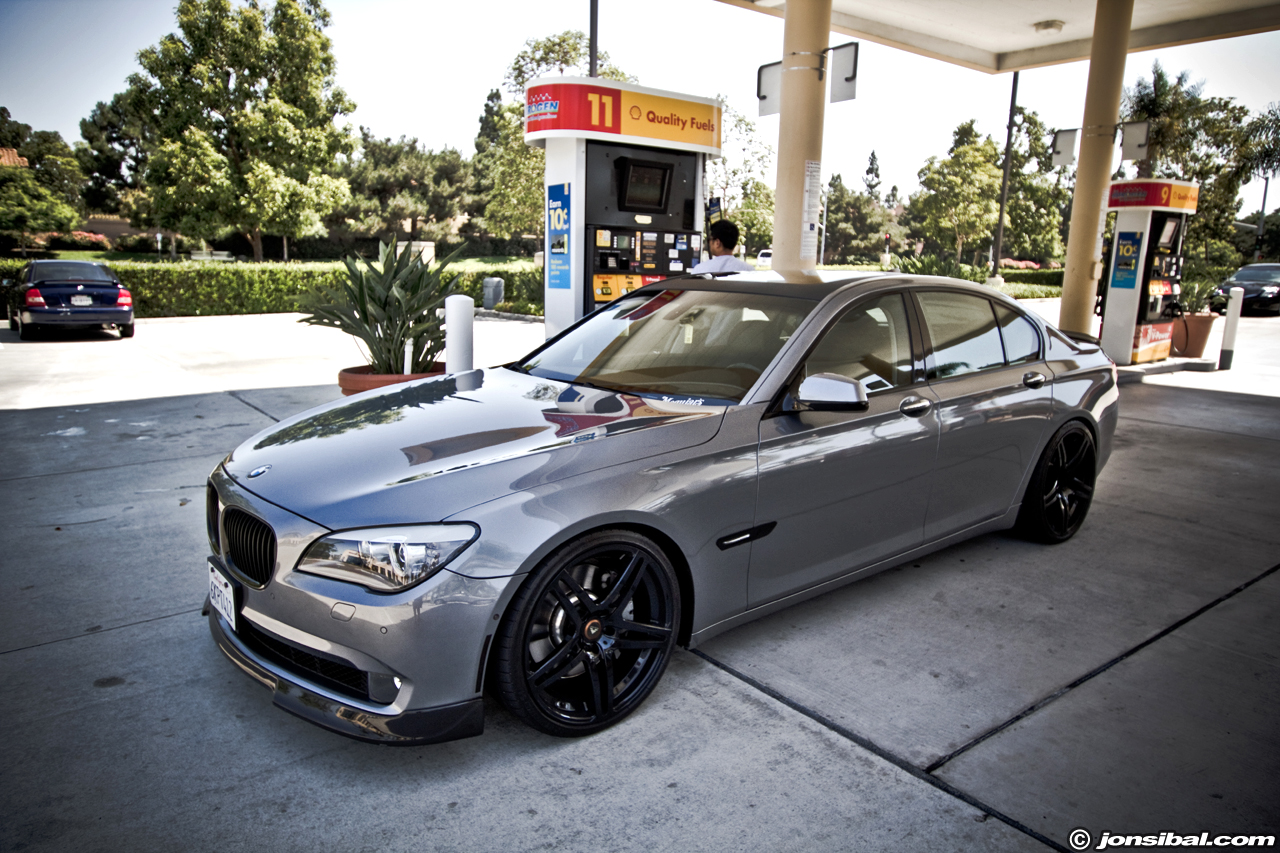 RJ's daily is this BMW 7 series (aka "Biggie") fully equipped with Vorsteiner goodies was my comfy ride for the day.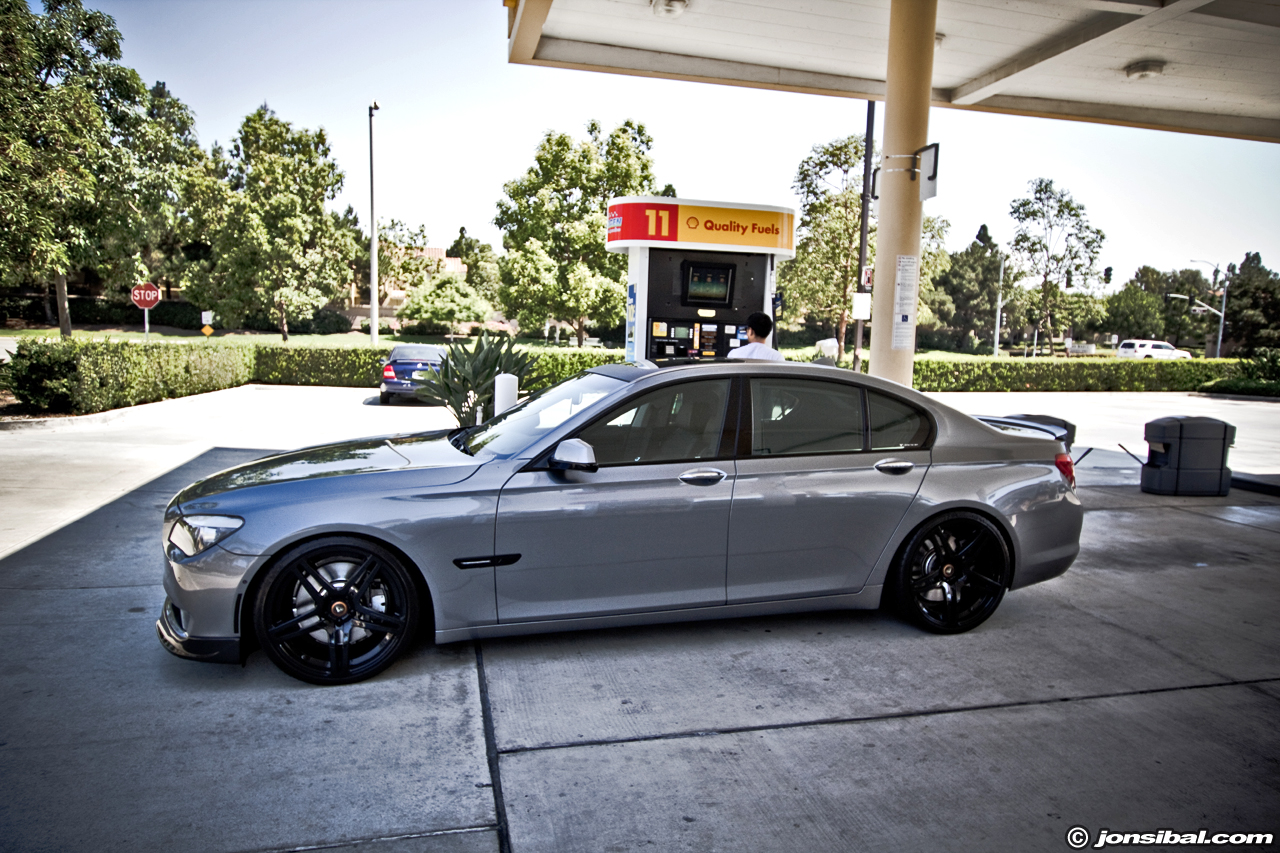 Stopped by a quick fill up for the long trek and off we went to brave the 100+ degree weather.
We arrived at Little Tokyo in downtown Los Angeles shortly after noon. At the entrance was the man himself Ken Miyoshi surprised to actually see us LOL. We got our arms stamped and we were in.
I gotta give props to Joey (The Chronicles) and friends for putting together GENERATIONS line up to show respect and honor towards those that helped shape the Honda show scene from back in the days as well as highlight the current and future trend setters.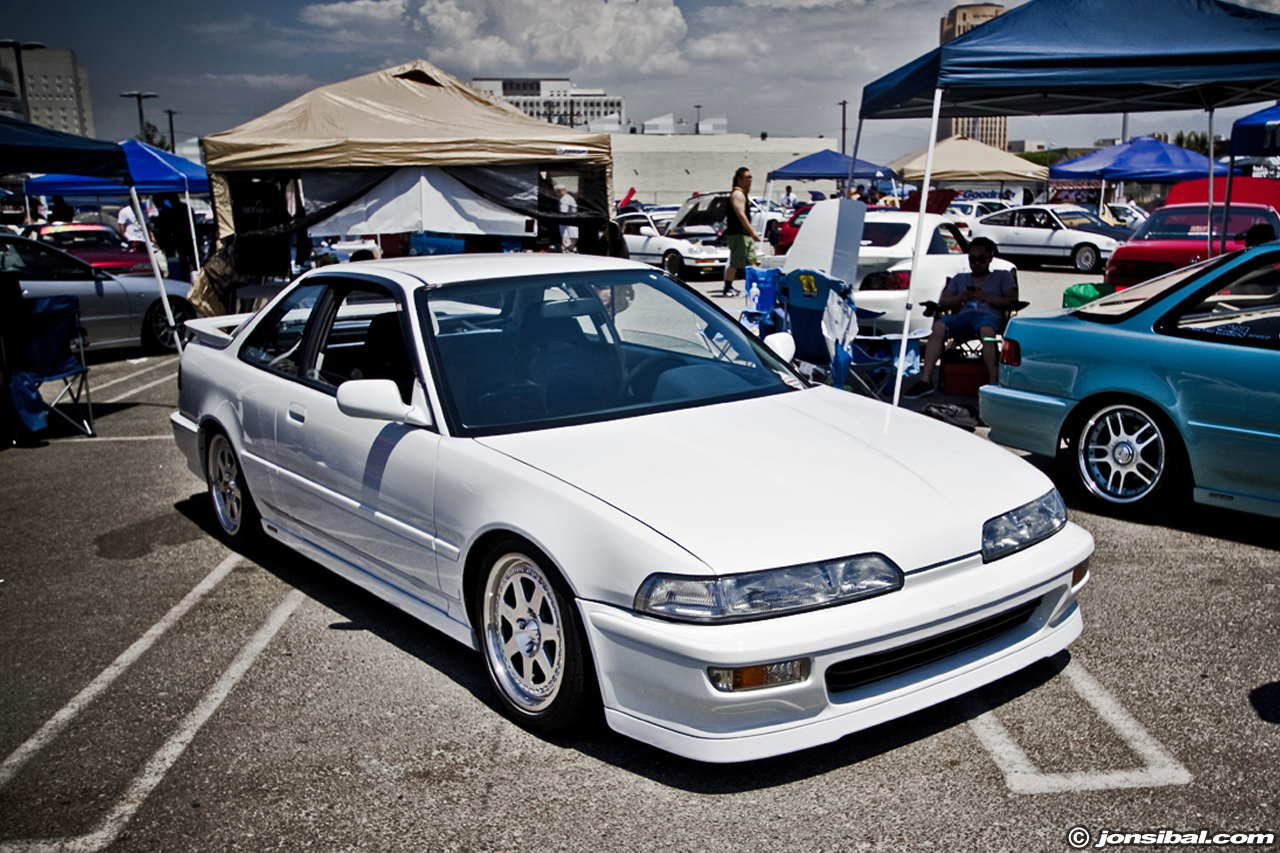 It's been 17 years since Import Showoff made history creating the first car show strictly for imports and one of the featured car on that inaugural show was RJ's 1990 Acura Integra reppin' for his own Endless Racing Sports wholesale company.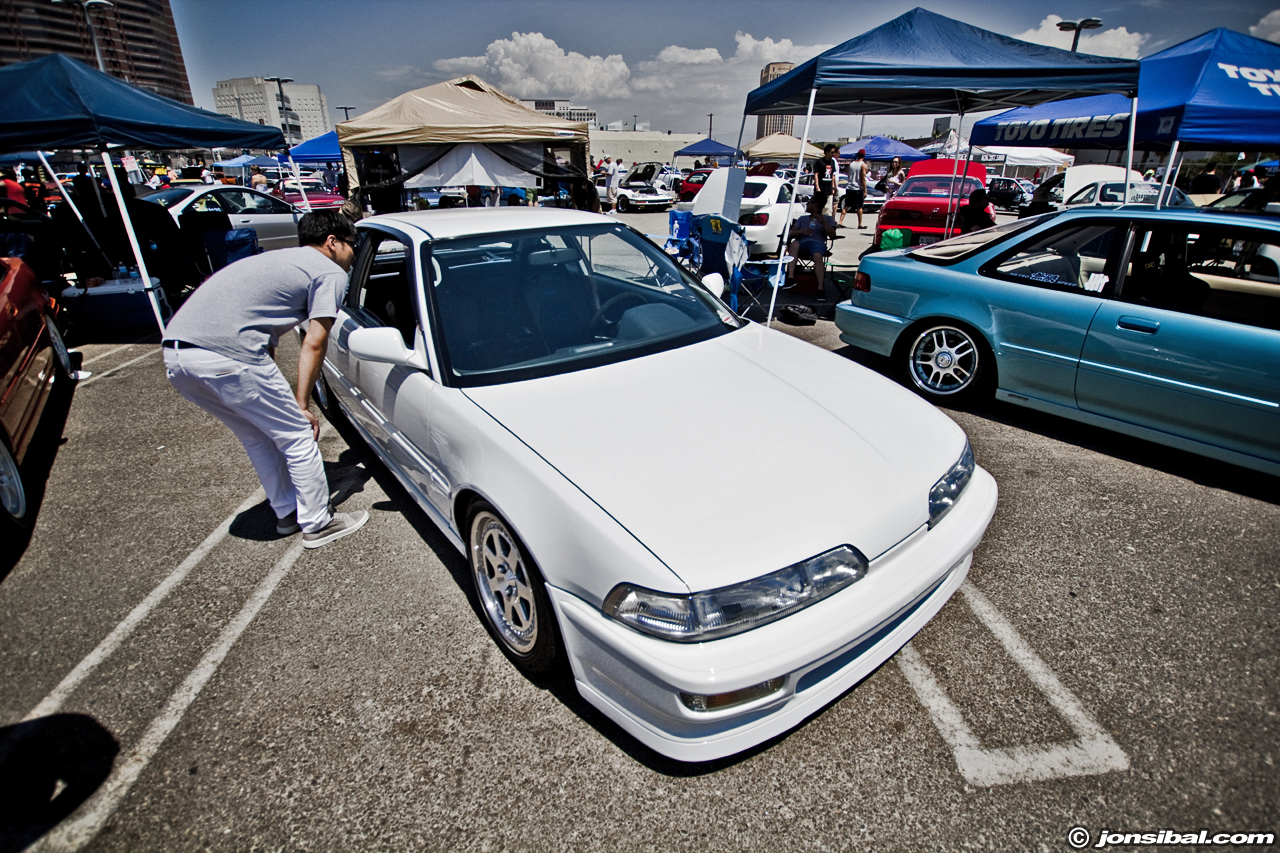 So seeing this clean DA brought a lot of memories (and emotions) back. He lusted over it to the point that he considered building one again.
Import Showoff OG William Law worked with the boys from Evasive to get this ride back from the dead.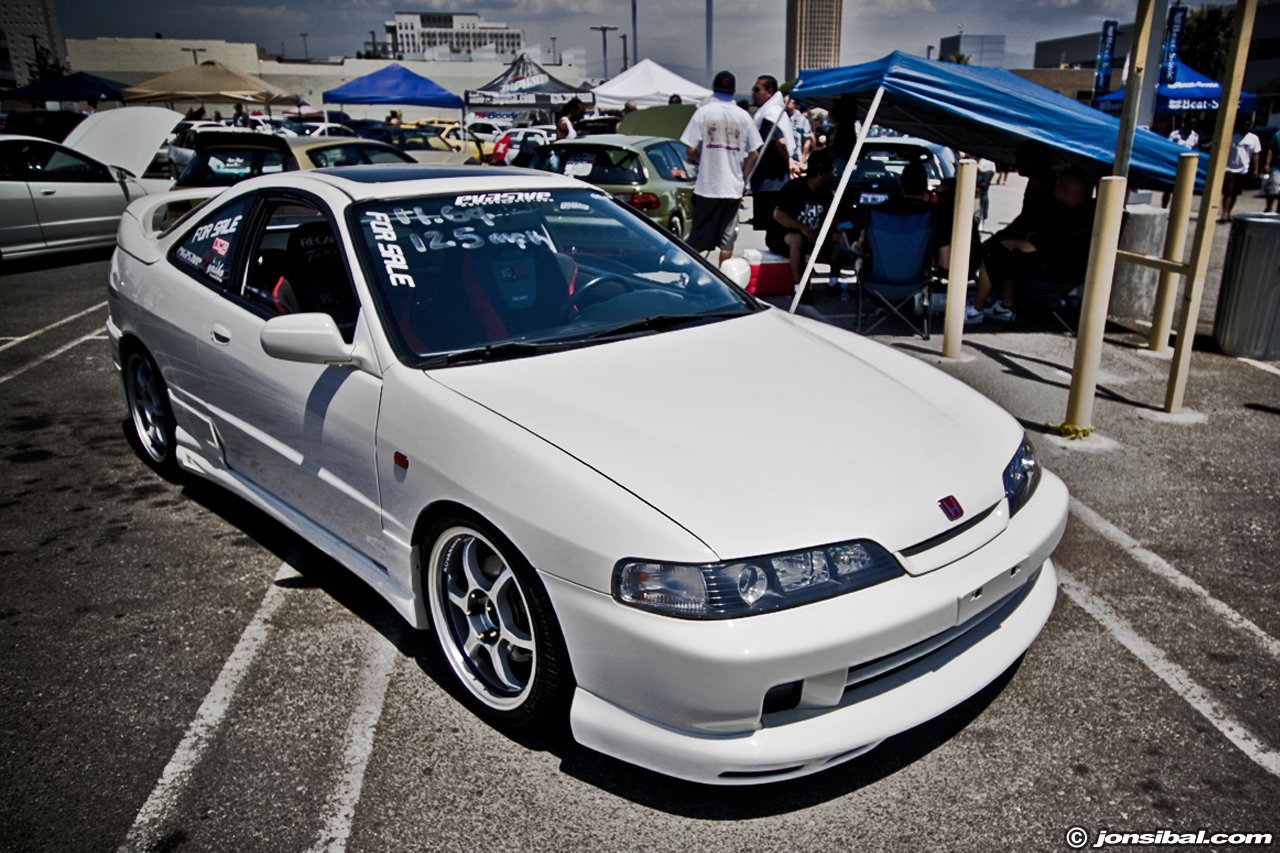 Another Import Showoff OG is Jonathan Wong was there with his EF sporting a set of Osaka JDM Loop5 wheels complete with matching caps!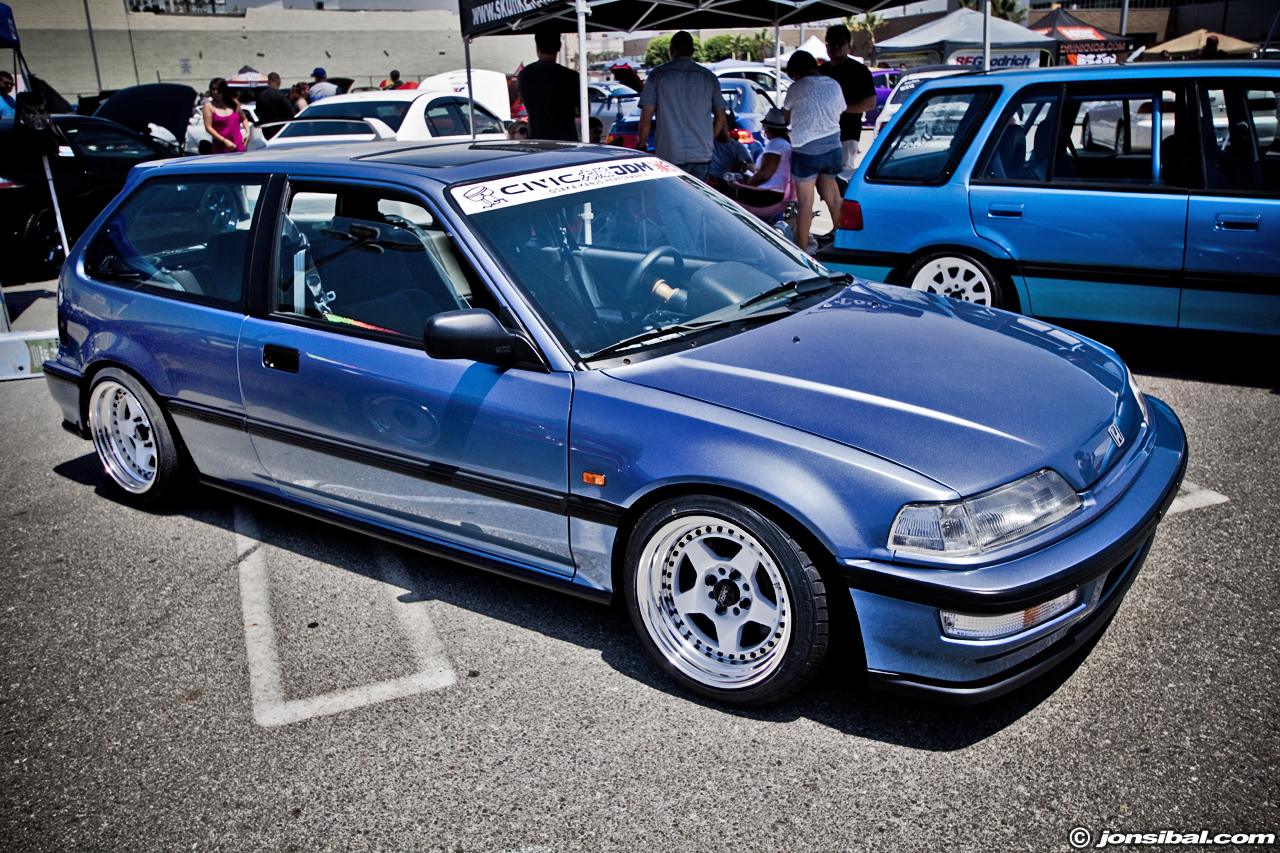 We saw Will who I remembered from back when he rolled in his red Supra.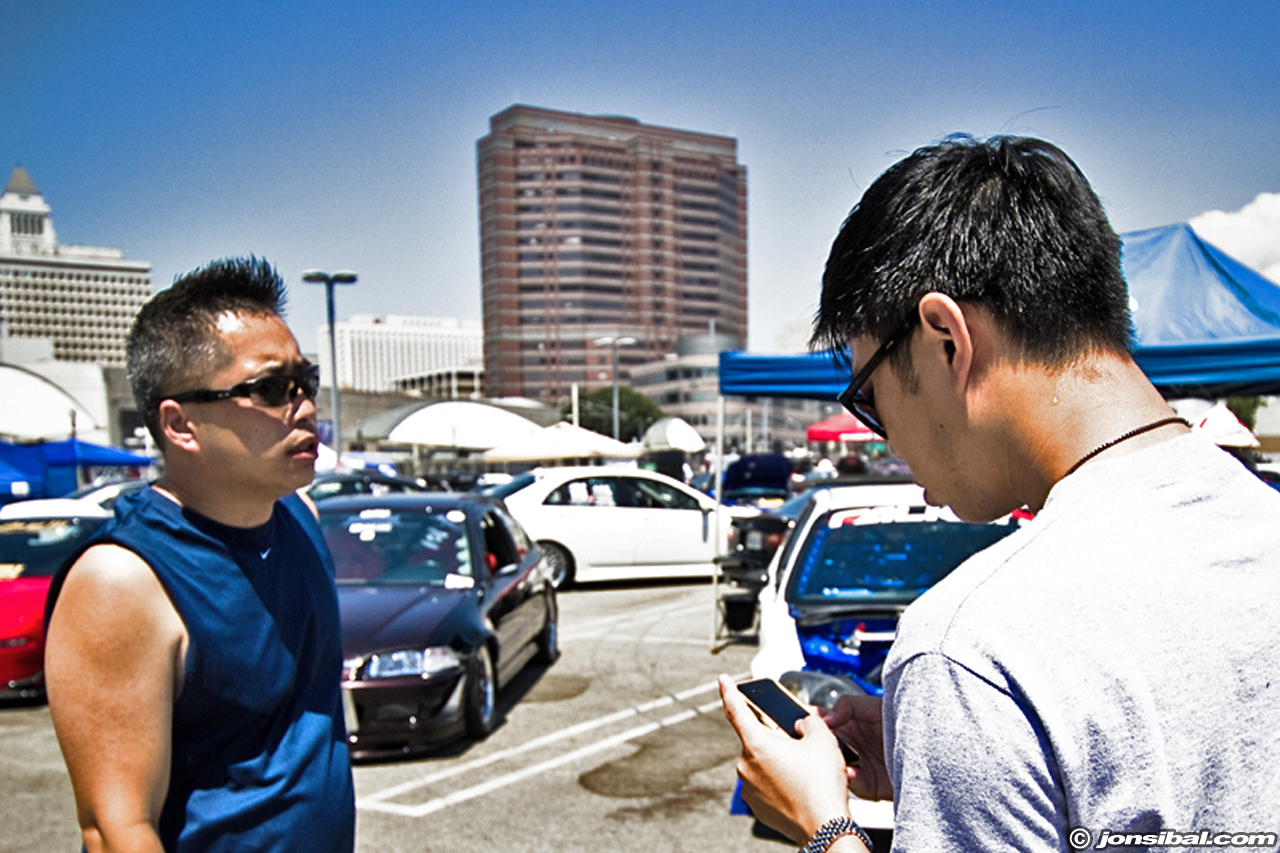 RJ bumped into his old room mate Andy Hope who brought out his cool CRX race car looking tough with a full Circuit Monsters graphics wrap. Loved it!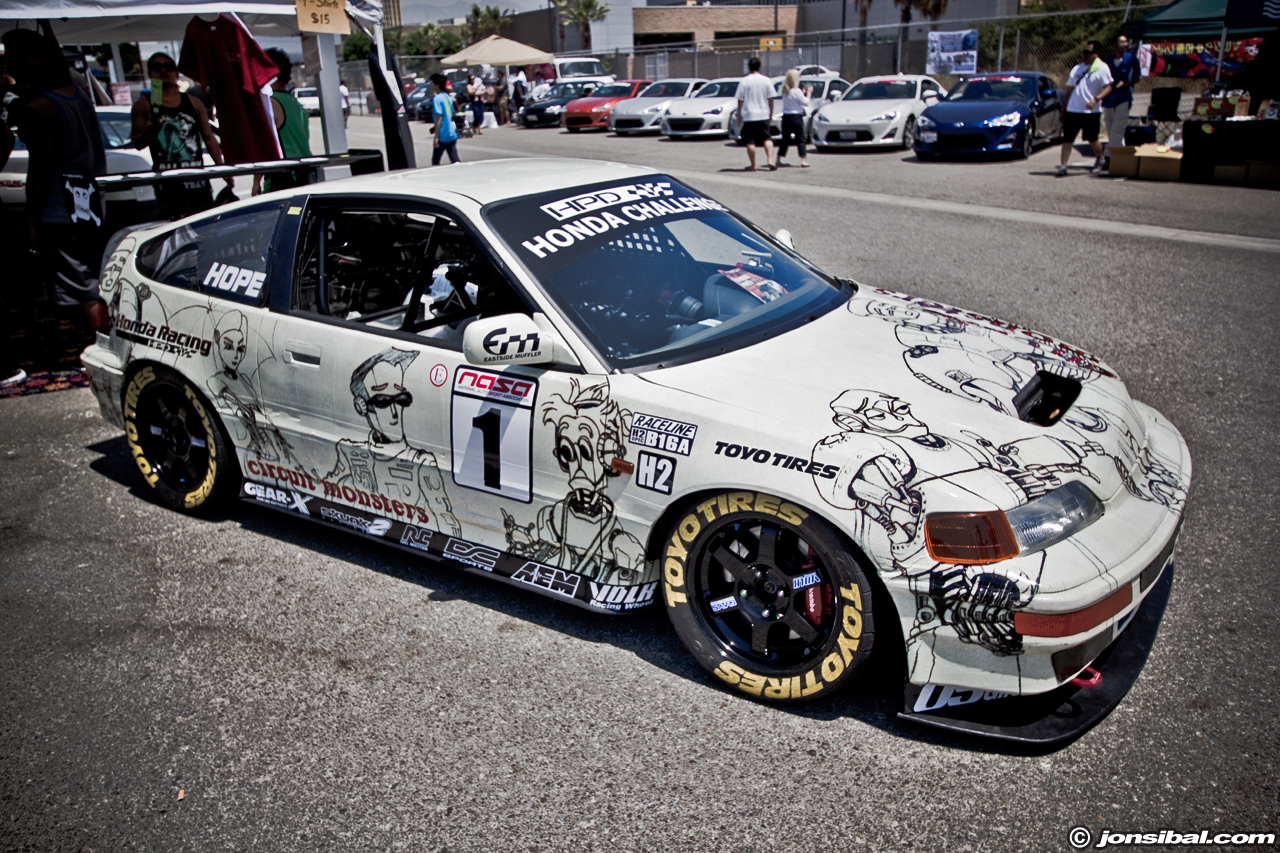 Here's our camera-shy friend Donnie who handles Versus Motorsport / Chargespeed and Veilside showing off his cool "Circuit Monsters" shirt..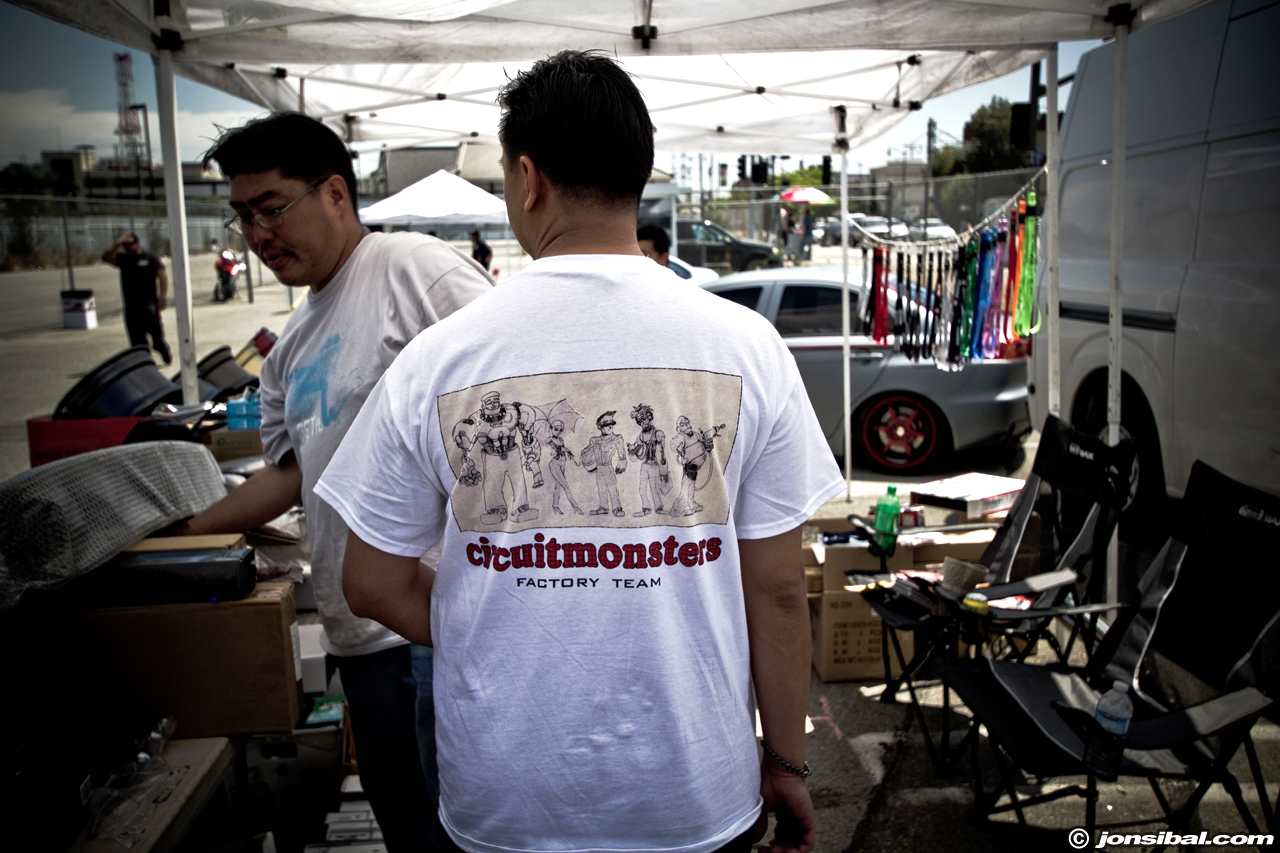 Brandon, Justin and Ryan staying cool holding down the BOWLS LA booth filled with fresh gears.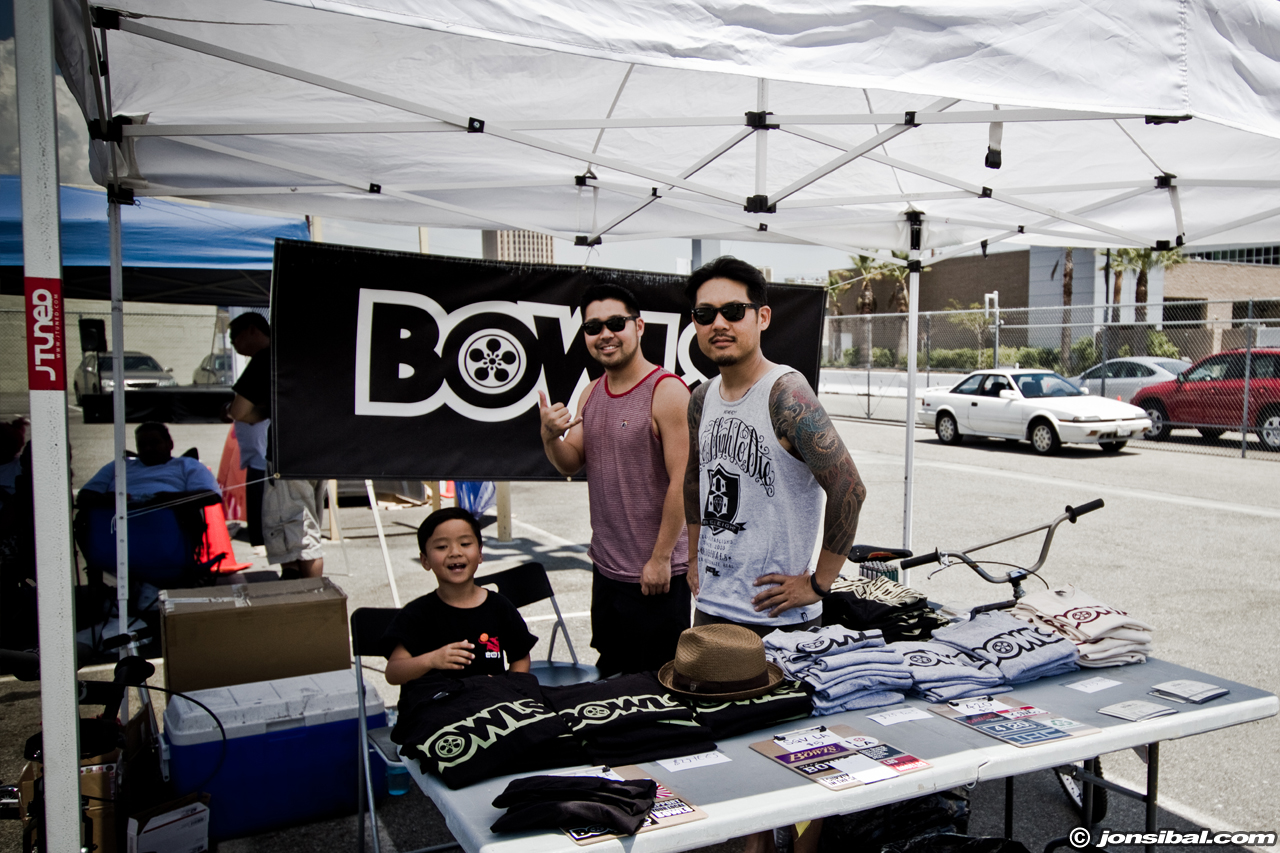 Shot of RJ and Brandon with his kid photobombing in the background lol!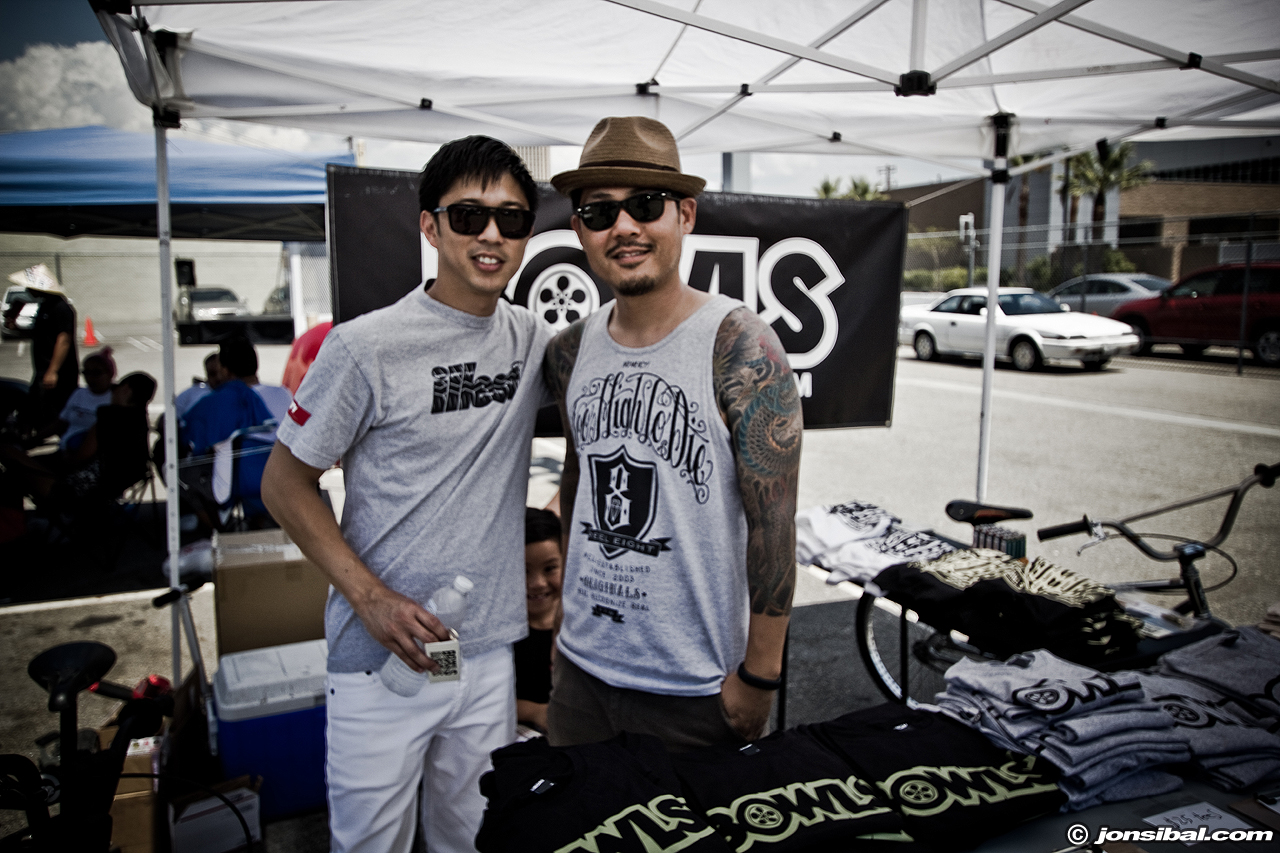 They also brought out their famous Hachiroku parked next to its modern counterpart the Scion FRS (Toyota 86).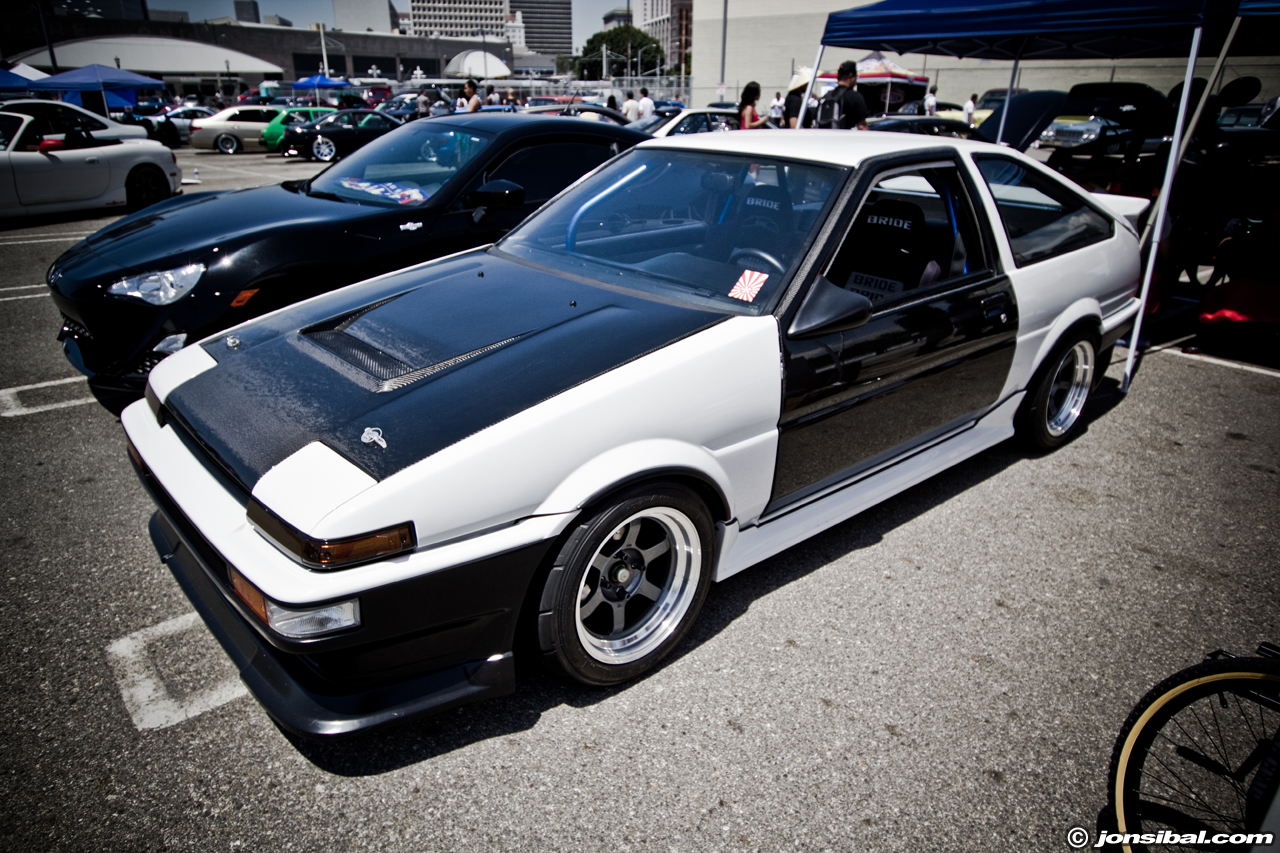 Every time I attend car shows lately, I end up not taking enough pictures so here are just a few of the cars that were there from my camera.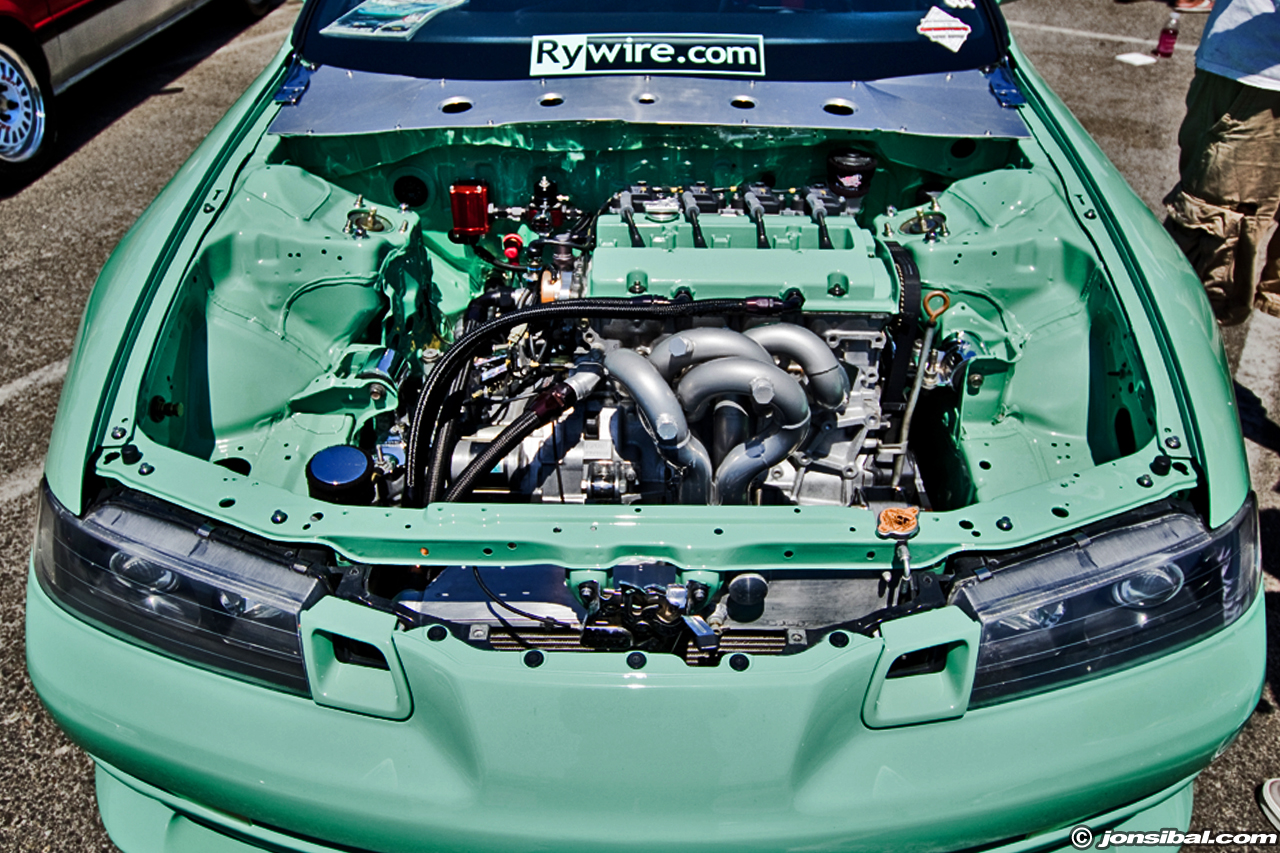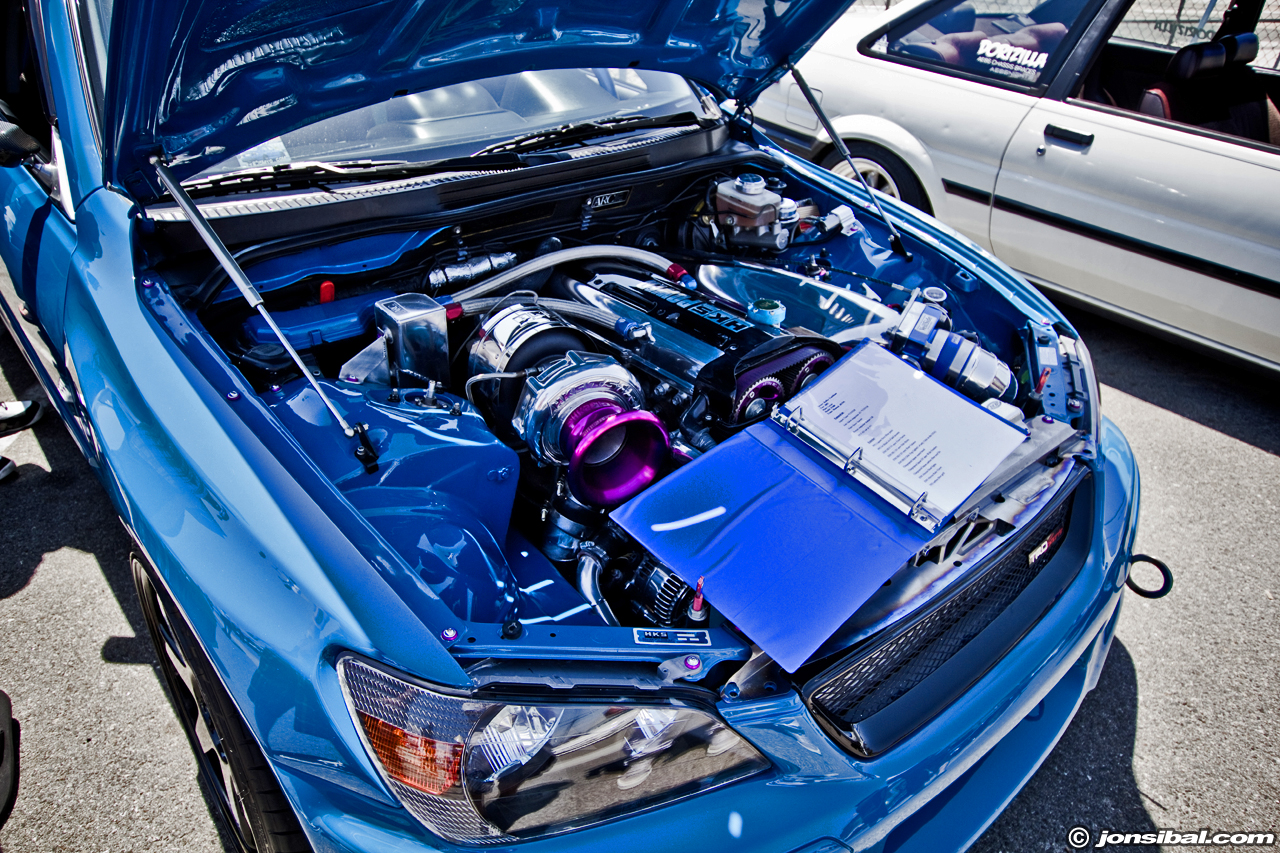 Super clean engine bays, ITBs, and tucked wires impressed me very much.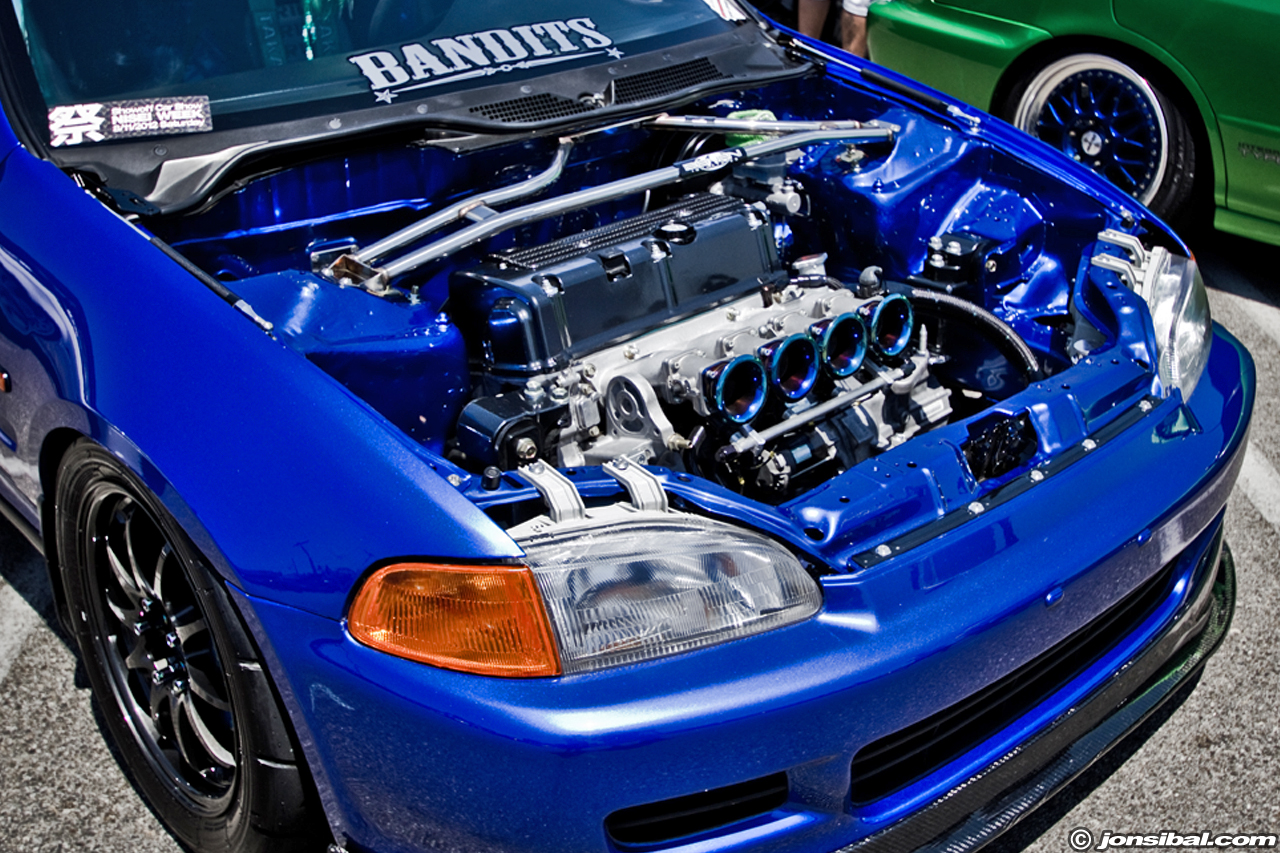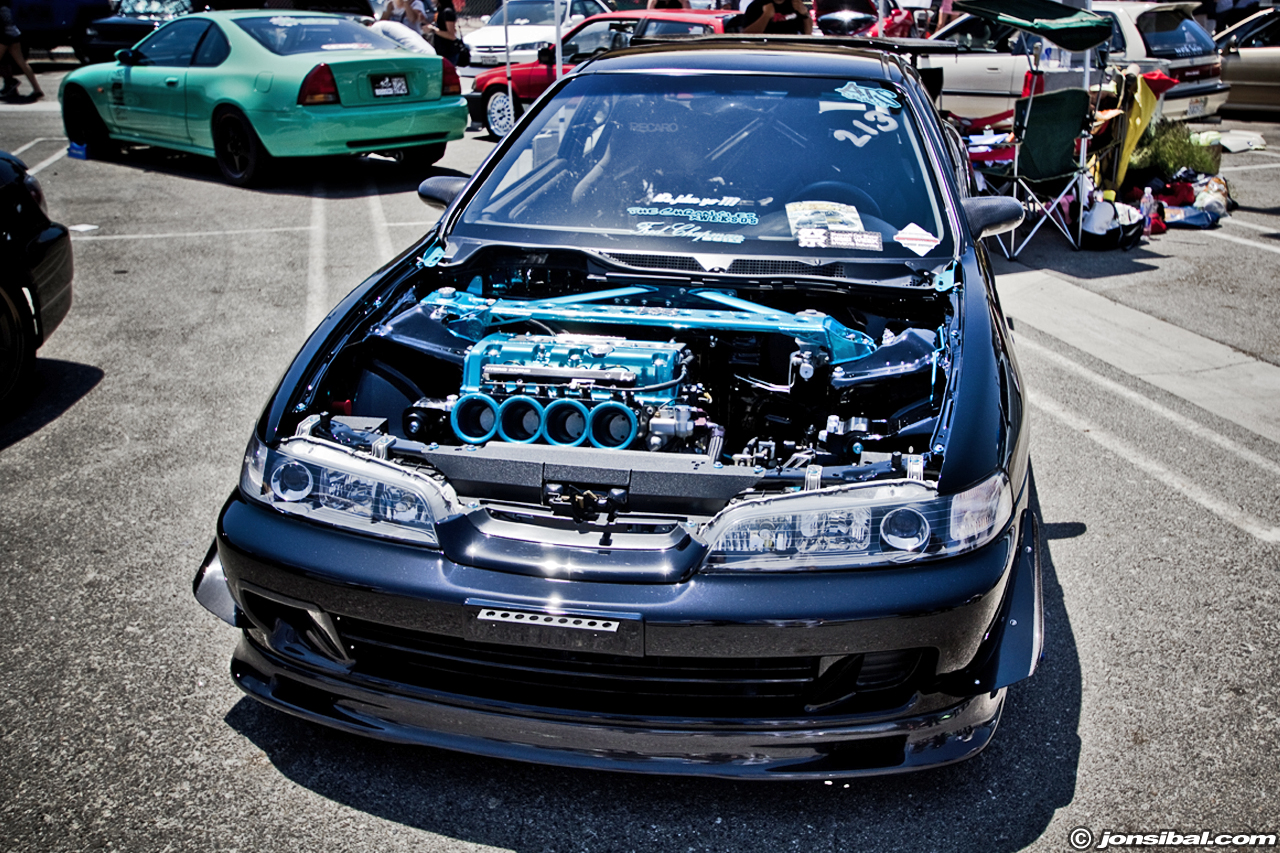 Right about this time was when JDMEGO Jay and Karen showed up.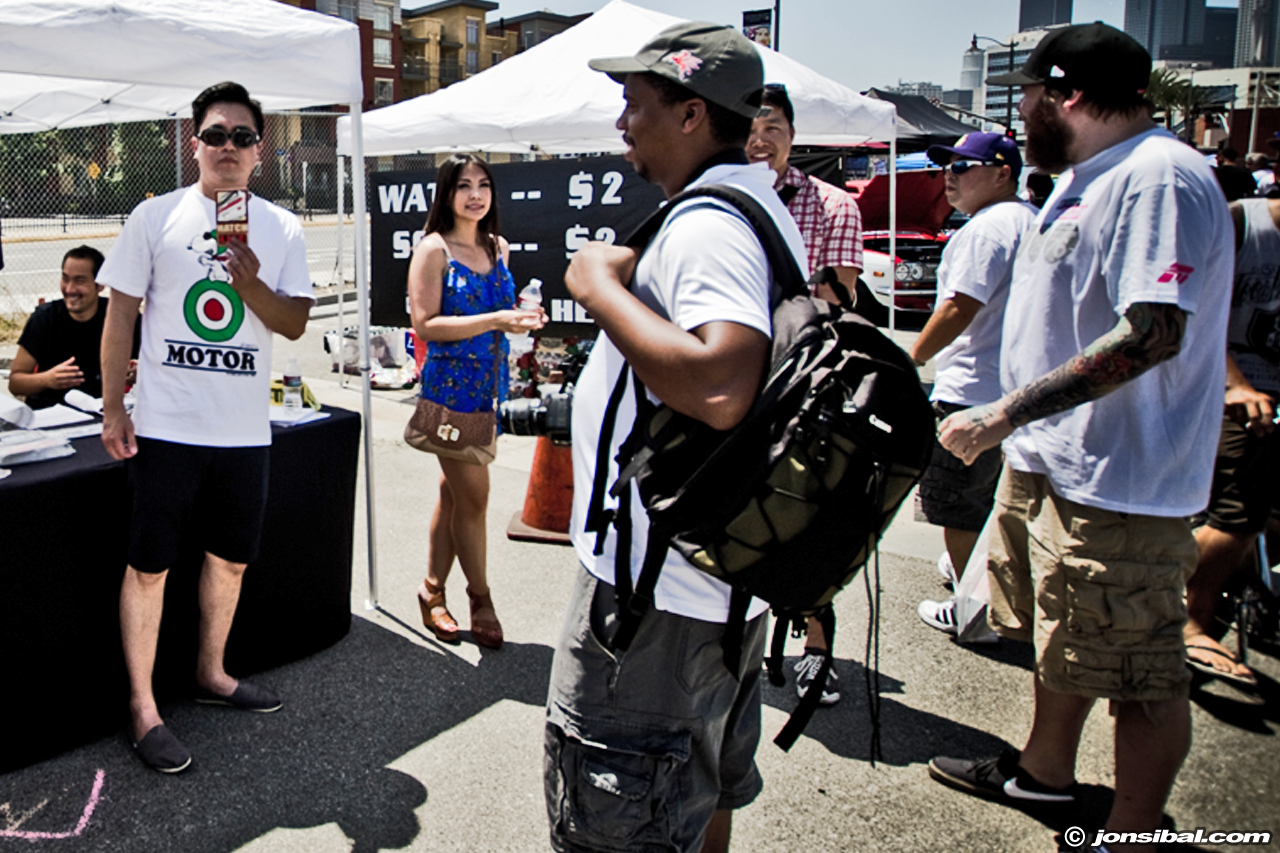 Pictured above from Left to Right are Jonathan Wong (Super Street editor), Andrew from MotorWorldHype, Ed Lo (Motor Trend Editor) and Jay in full yeti beard lol.
We chilled at Jerry Tsai's booth – yet another OG import guy who founded Pacific Rim and Pertol GmBh.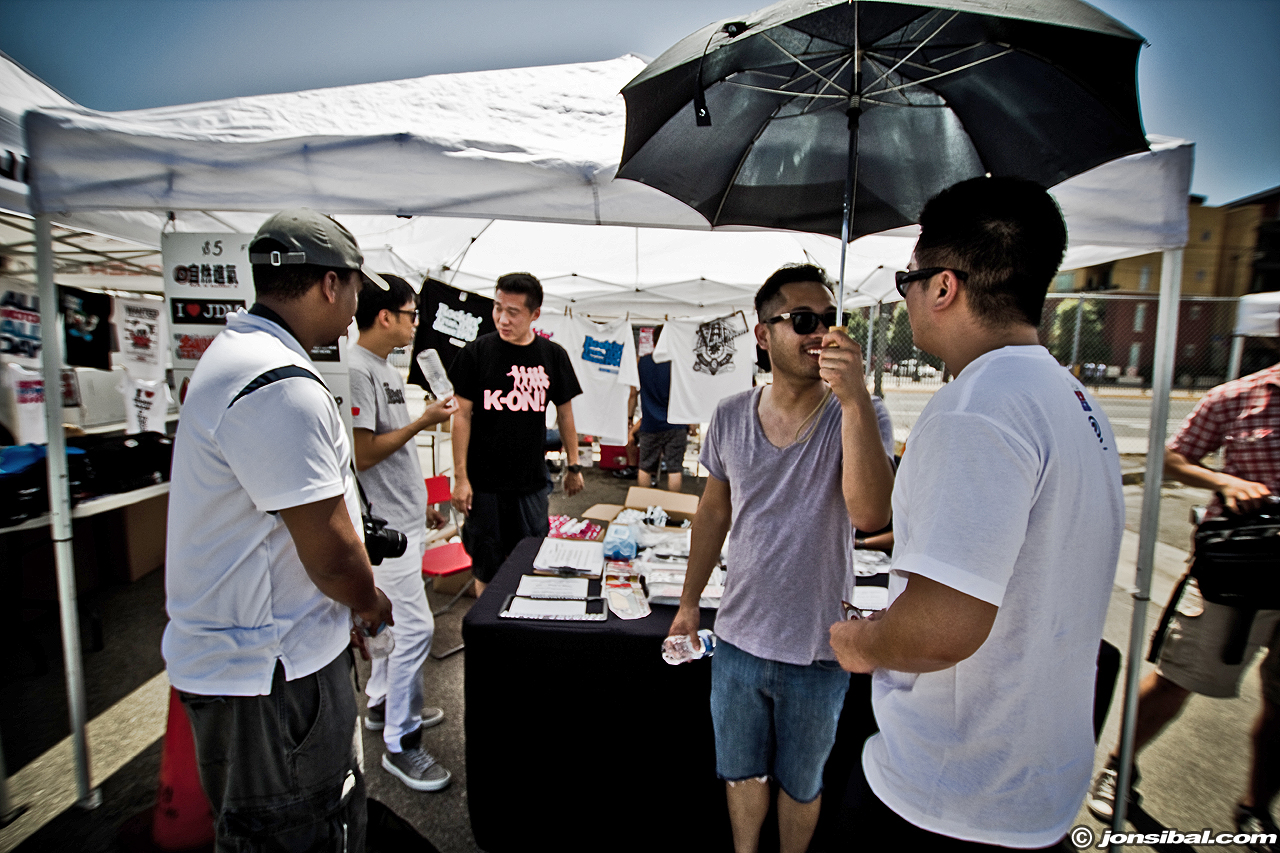 Pictured above from Left to right – Andrew, RJ, Jerry, Charles (Import Tuner editor) and Jonathan.
Mike and Merry from MV Designz were there with their Kogi Scion xB. Team Hyrbid President James was there too with his E36 looking clean and still in great shape after all these years. Due to the heat and catching up with a lot of friends, I regret not taking enough photos from the event.
Below are some pictures I stole from MotorWolrdHype

For more pictures from the show, hit up MotorWorld Hype's coverage
HERE
.
This show felt like a small reunion seeing the people that were there from the birth of the import scene. Props to everyone that showed up to this event despite the unbearable heat. That's devotion.
INFMS event coverage coming up next.